13 Best Vintage Decorating Ideas and Thrifted Inspiration
Love decorating with thrifty, vintage style? These Great ideas to thrift and decorate with vintage finds will ensure your home is decorated in inexpensive, unique style.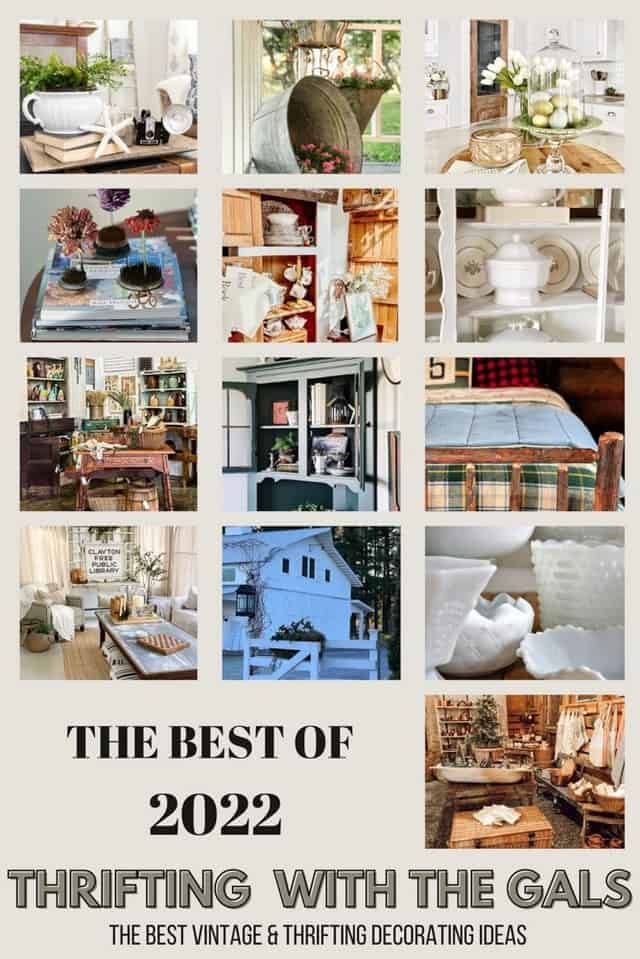 If you've landed here, then it's probably true that you love thrifty, vintage home decor style. Today you're in for a big treat! Rachel from The Ponds Farmhouse has rounded up a talented bunch of ladies who will inspire you with their amazing ideas. We've all chosen some of our most popular posts of 2022 to send your way! Enjoy these 13 Best Vintage Decorating Ideas and Thrifted Inspiration!
13 Best Vintage Decorating Ideas and Thrifted Inspiration
For your convenience, this post contains affiliate links. If you make a purchase, I may receive a commission. There is no additional cost to you. My full privacy policy is here.
These posts were all a part of the Thrifting with the Gals monthly blog hop group this year. Each month the 4 TWTG ladies invite other thrifty, vintage loving bloggers to join them. We have so much fun sharing our thrifty finds and showing how we use them in our home decor. This roundup is the best of 2022!
Decorating with Vintage Milkglass
I'm kicking off the roundup with my "10 Pretty Way to Decorate with Vintage Milkglass". Milkglass is a common, inexpensive thrifted find. These 10 ideas will show you creative ways to decorate with it throughout your home, for any season.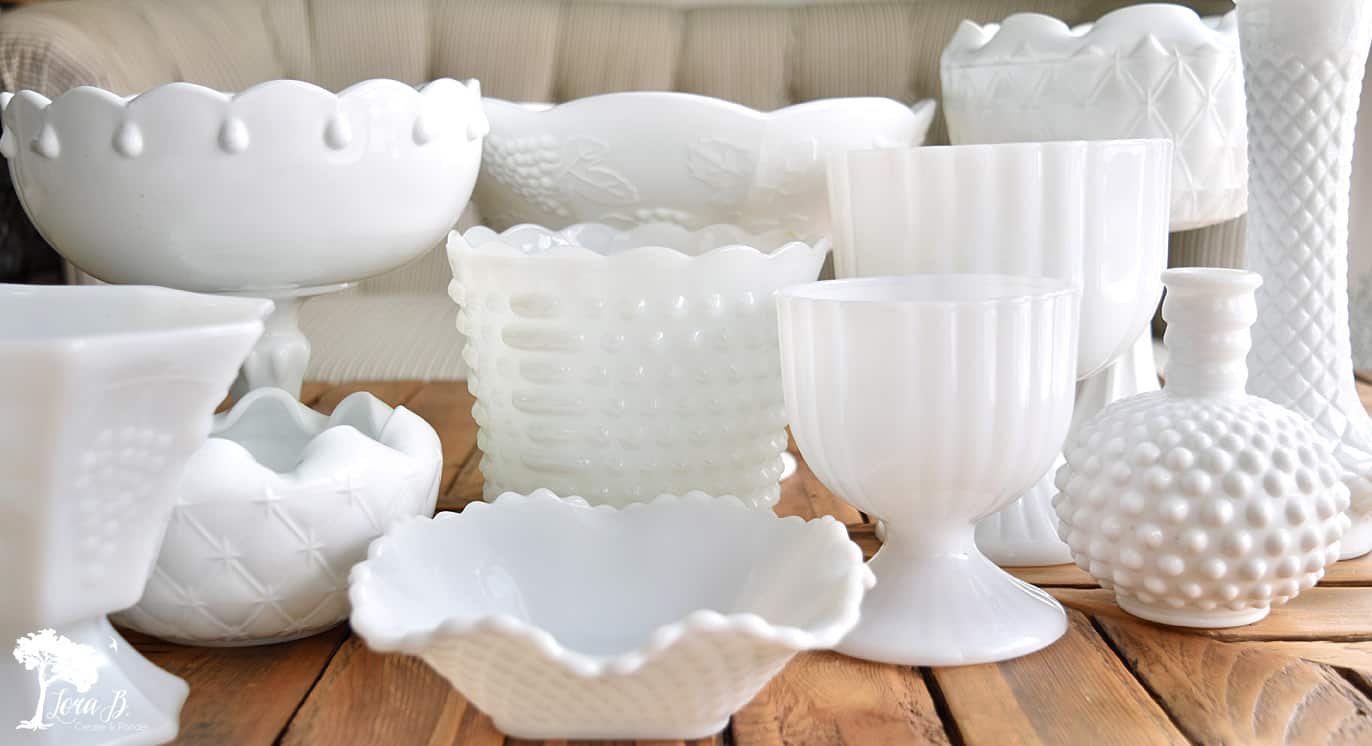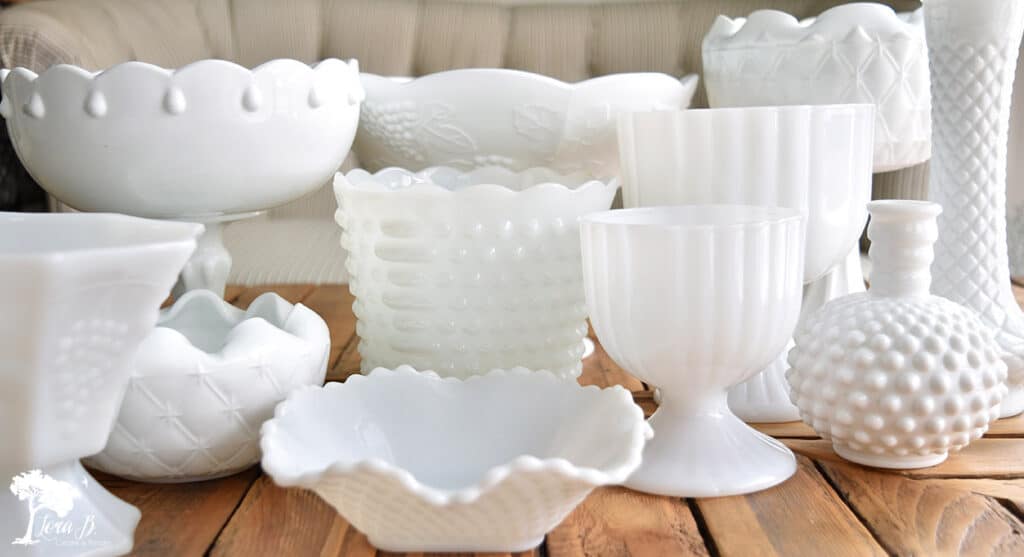 Vintage Selling Tips
If you've ever thought about selling your vintage finds in a shop, Ann from Dabbling and Decorating shares the tips you'll need to get started. Ann has had so much fun diving into the vintage biz; she shares her experience and tips for success in "How to Start a Vintage Booth Business".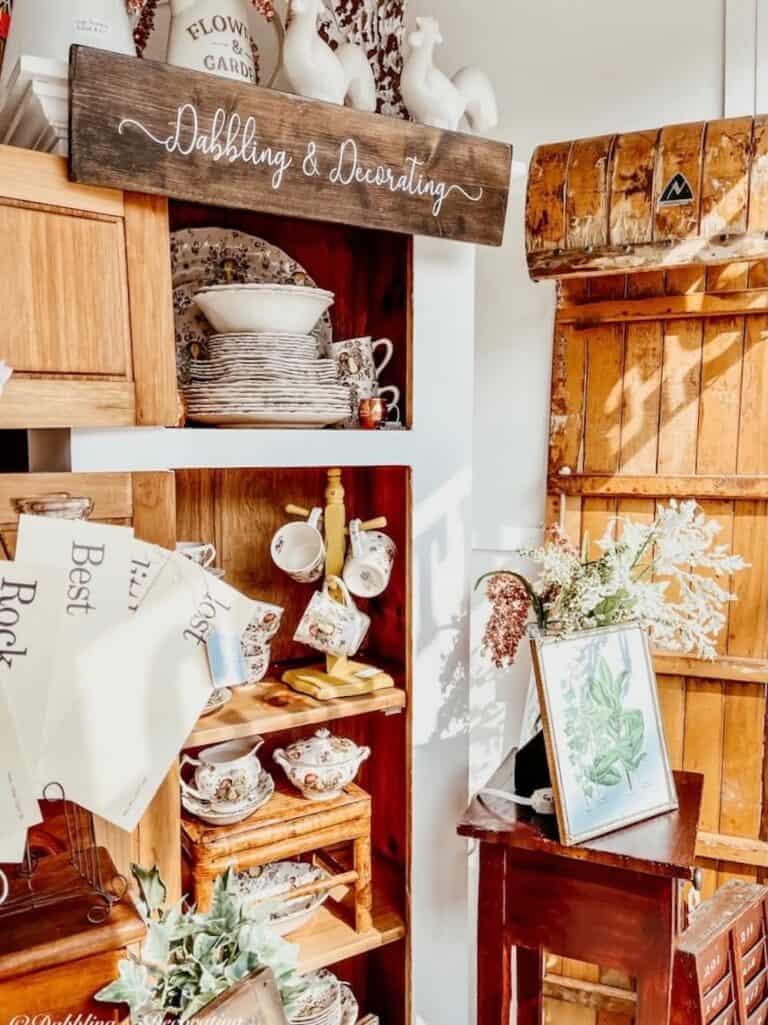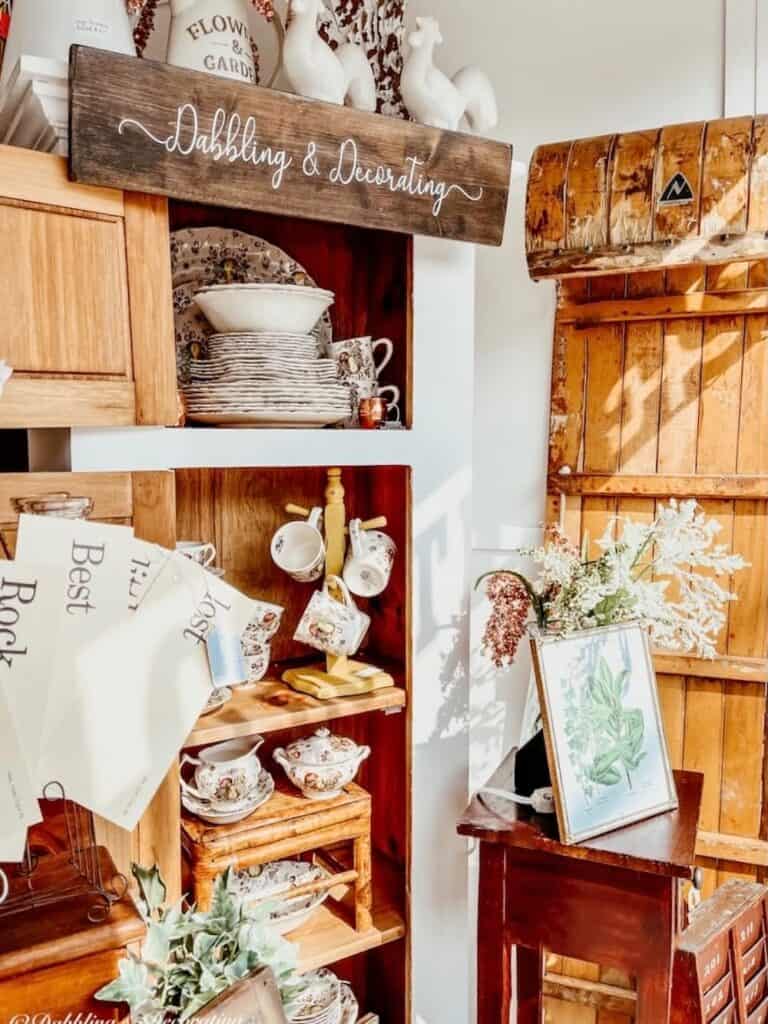 Decorating with Vintage Breadboards
Robyn from Robyn's French Nest loves to decorate her home with elegant vintage style. One of her favorite must-haves to include in her vignettes are thrifted breadboards. Learn her creative styling ideas in "9 Easy Ways to Decorate with Thrifted Breadboards".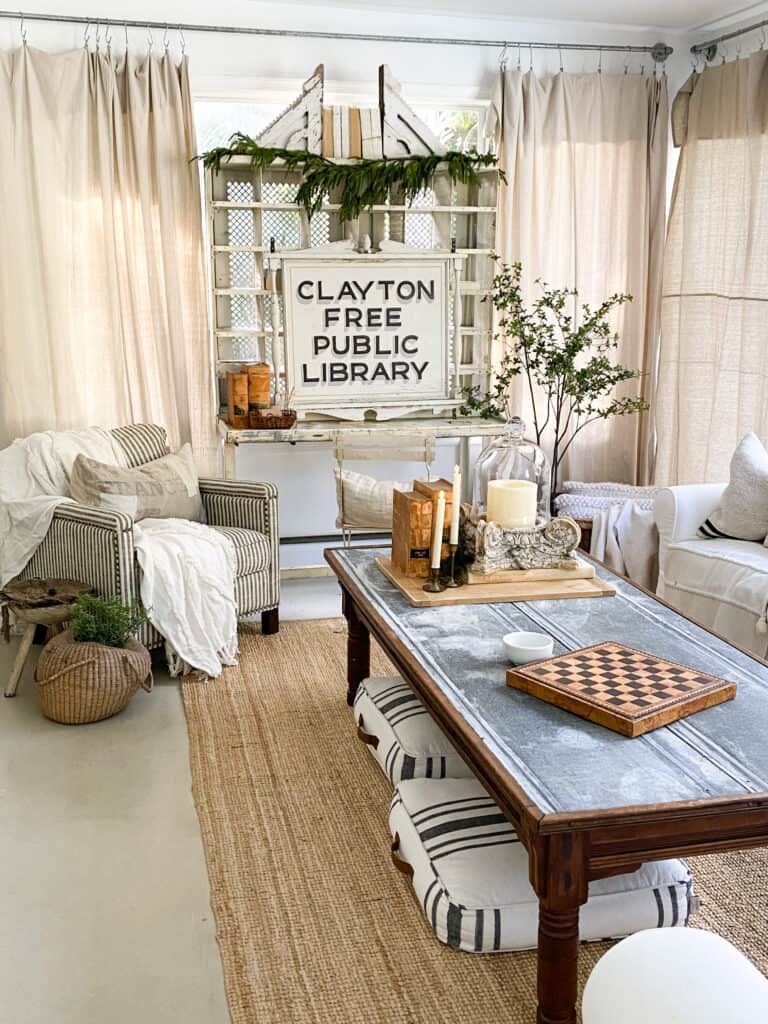 Favorite Thrifted Finds with a Winter Theme
Kristin from White Arrows Home lives in my neighboring town of Wisconsin. She has a vintage shop and loves to decorate her lodge-like home with thrifty vintage finds. If you live through the many months of winter like we do here in the north, you'll appreciate Kristin's list of favorite thrifted vintage finds. Here are her "Top Thrifting Finds This Month".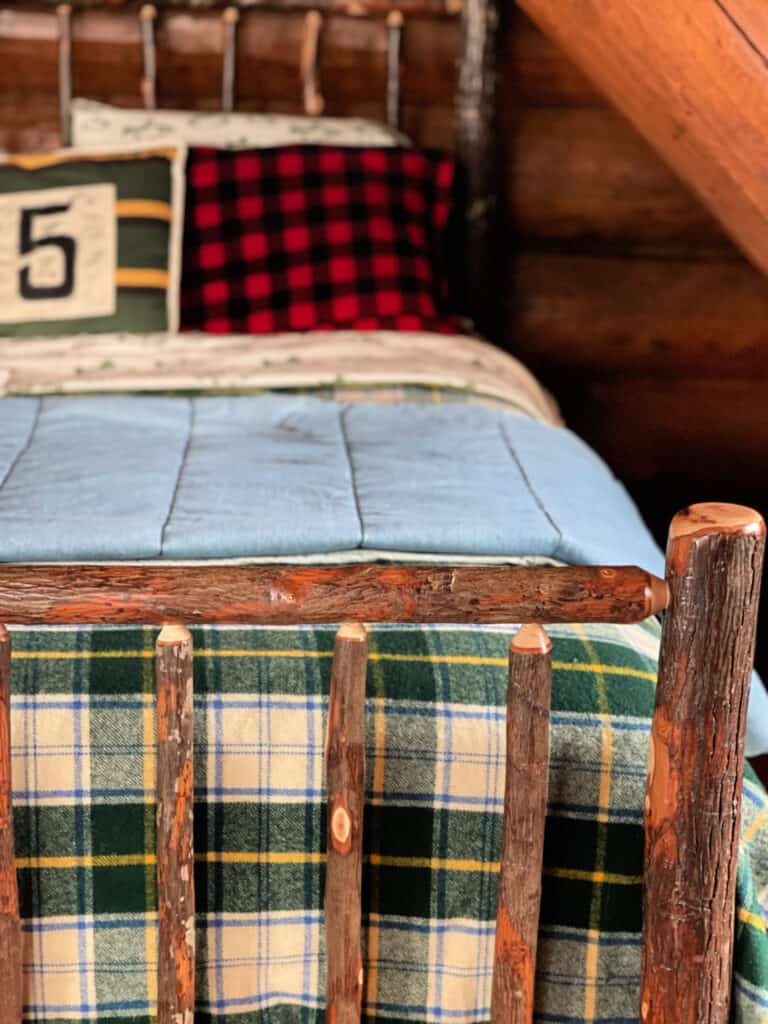 Vintage Shopping at a Christmas Barn Show
Rachel of The Ponds Farmhouse shares one of her favorite holiday vintage shopping destinations, The French Farmer's Wife's Christmas Barn Show. Snippets of their beautiful displays, plus finds that she brought home in "Christmas At the French Farmer's Wife" .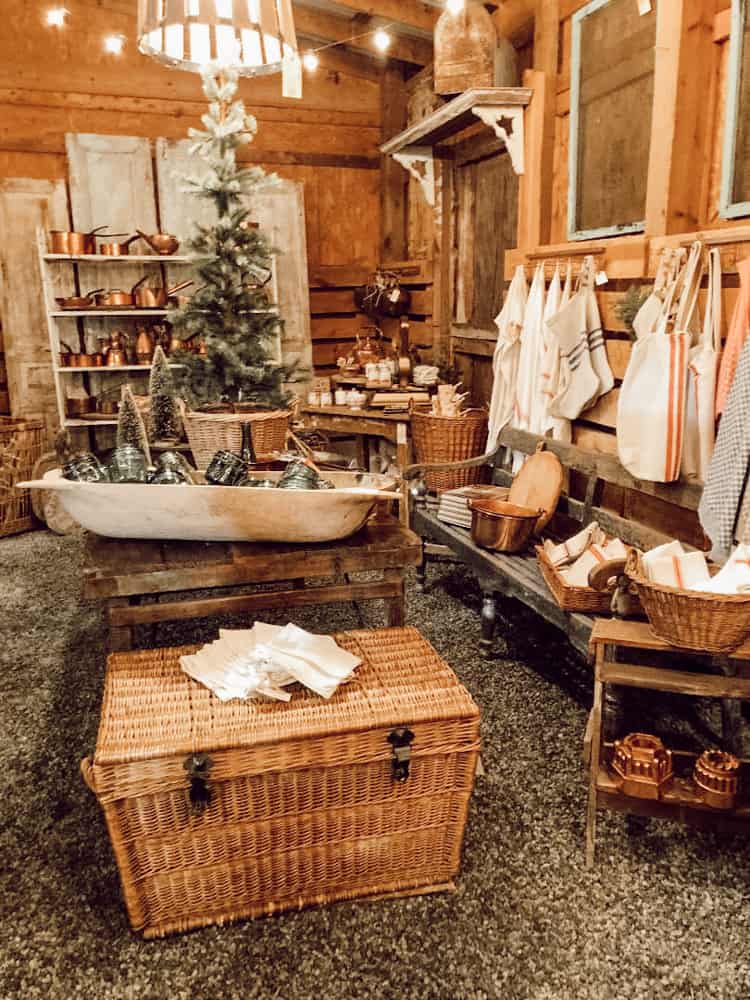 Decorating with Flower Frogs
Kelly from The Tattered Pew shares how to decorate with vintage flower frogs. Kelly shows us her thrifty collection and how she uses them for function and decor throughout her home. Get all her creative ideas in "Decorating with Vintage Flower Frogs".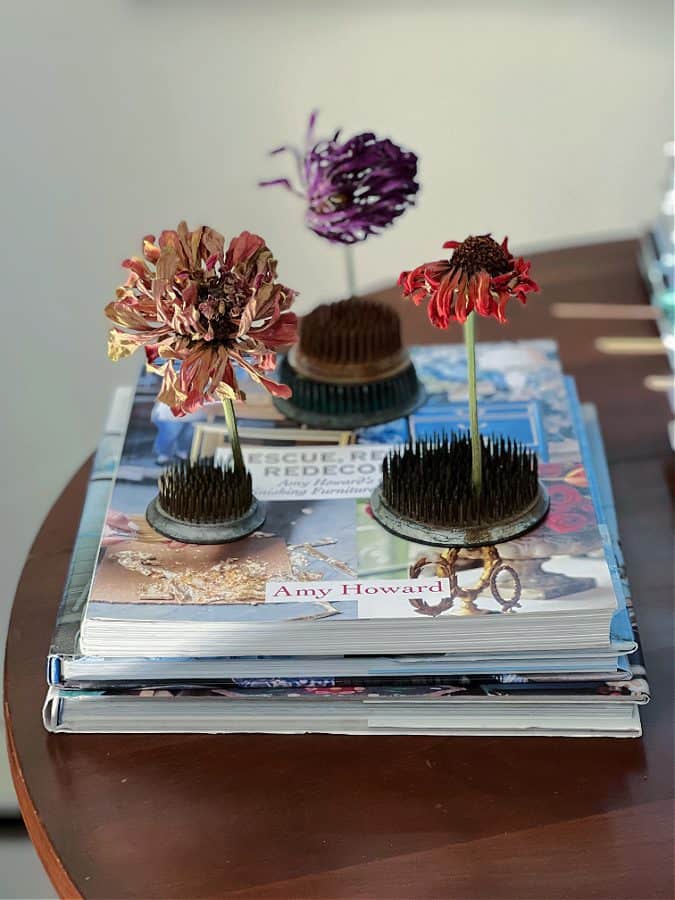 Favorite Thrifted Vintage Finds for Decorating
Ann and Anne Marie are best friends and neighbors and love to share DIY and decorating ideas in their different homes. In "Our Favorite Vintage Thrift Finds We Use to Decorate Our Homes" they take you along on their shopping trip and give tips on what to look for. Can't help not having fun with these two!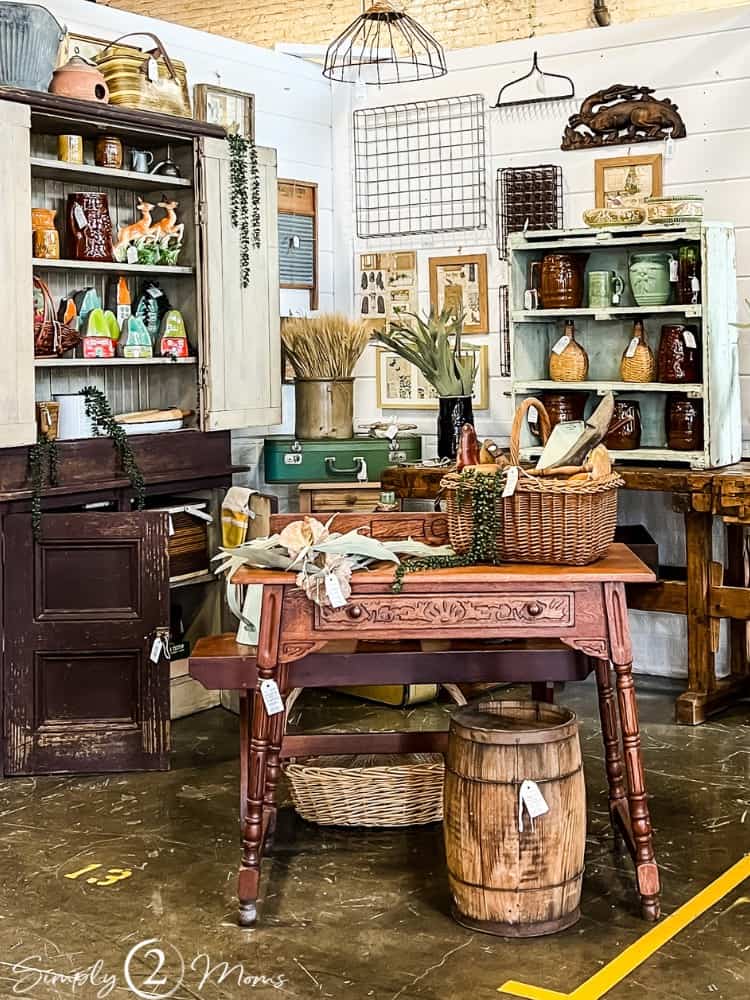 Fun Decor Ideas Using Vintage Finds
Cindy at County Road 407 loves using vintage finds in unique ways at her Texas farmhouse. In her "Fun Ideas for Summer Season Decor Using Vintage Finds", she shares creative ideas for using old things in your indoor and outdoor decorating.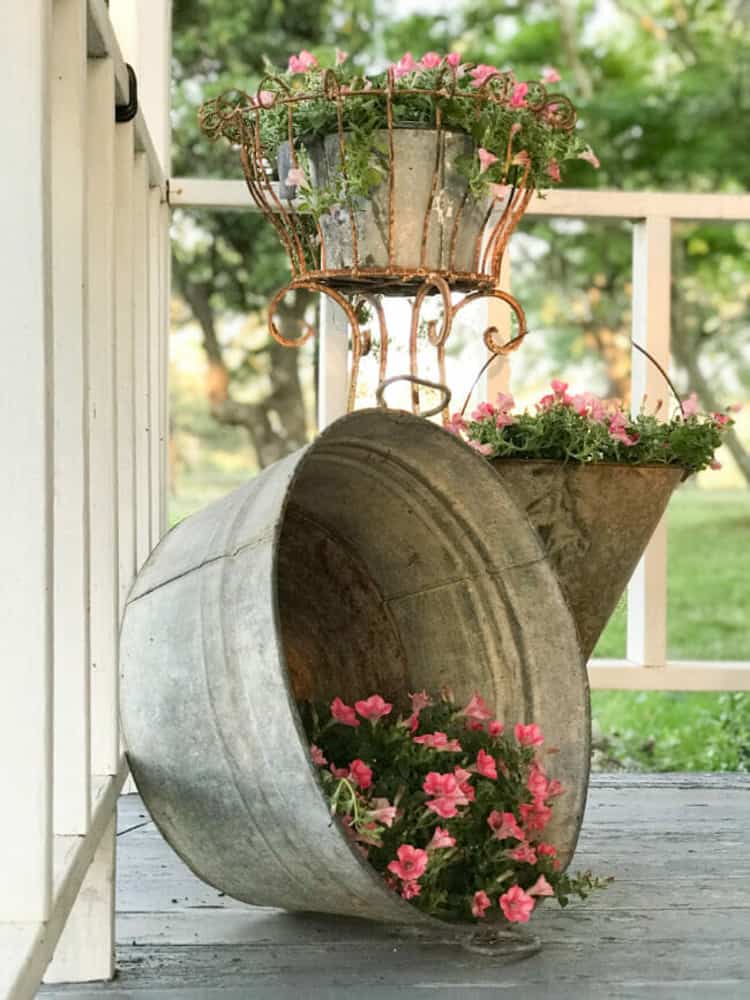 Thrift Store Haul
Jennifer from Cottage on Bunker Hill had a great treasure hunting day last Spring. She shares what came home with her in "Spring Thrift Store Home Decor Haul". So fun to see her inexpensive finds and how she creatively and beautifully used them in her home.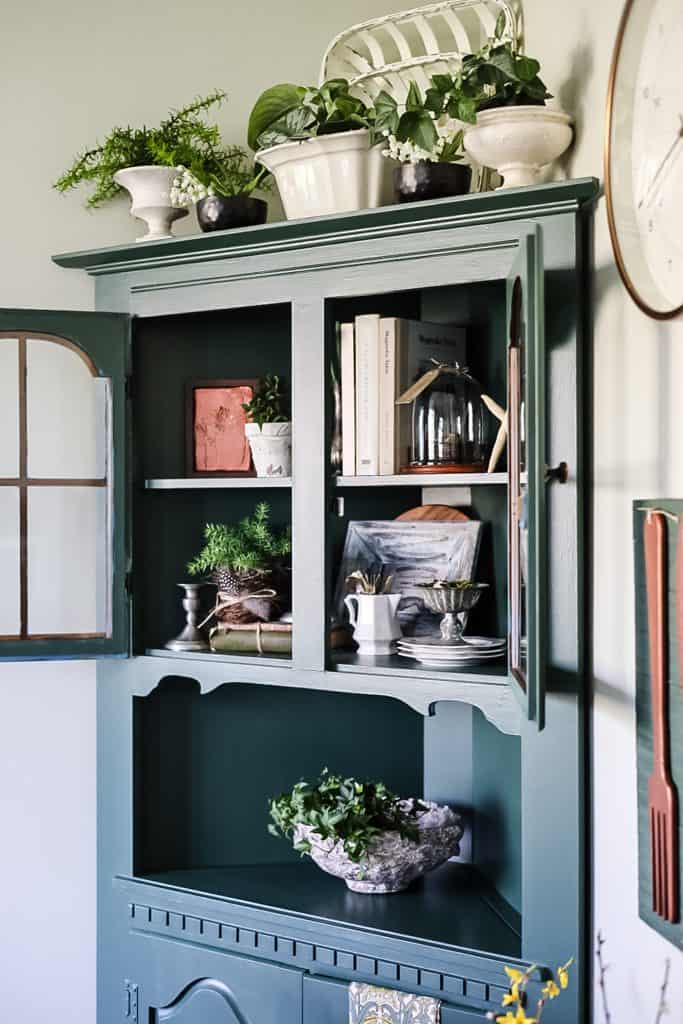 Thrift Store Shopping Tips and Decor Ideas
Jessica at Old Barn Company lives in the most amazing new farmhouse that she designed. They built old house character into their newly built home. I'd like to move right in! In her "Home Decor Thrifting Tips: Unique Items to Look For" she shares her trained-eye tips for finding the best vintage and unique thrifted finds.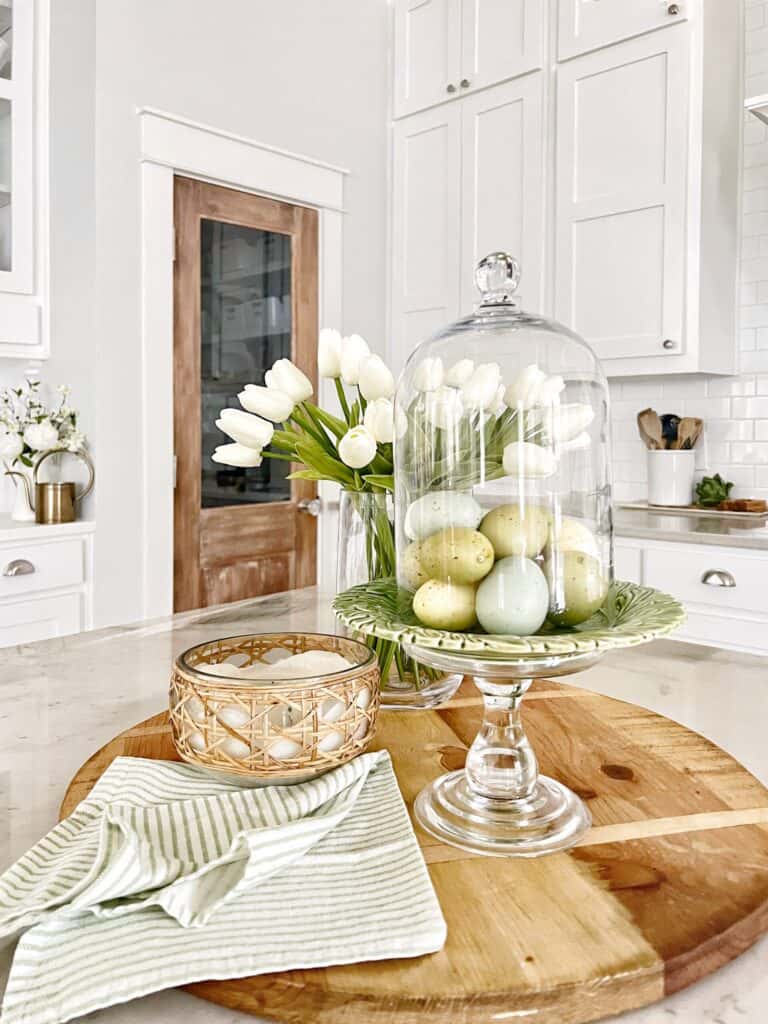 Adding Vintage Details to a New Barn
Renae from Peacock Ridge Farm designed and built the most amazing party barn on their property. In "Amazing Vintage Finds That You Won't Believe" she shares all the gorgeous vintage pieces she found and incorporated into their amazing barn.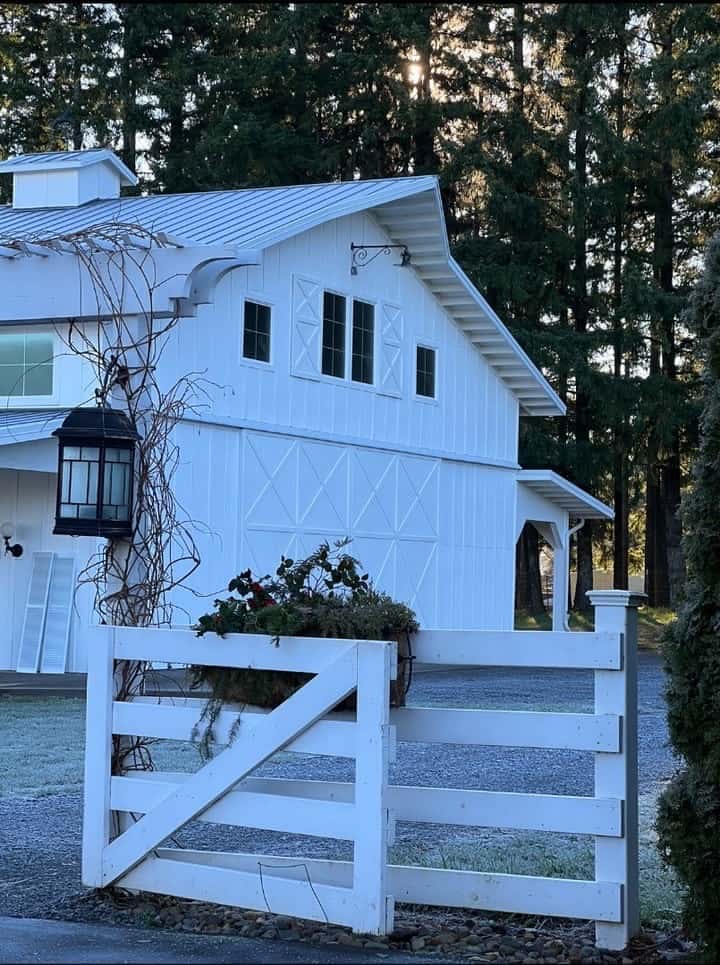 Cottage Style Vignette with Vintage Finds
Jen at Midwest Life and Style is an expert at creating beautiful decor scenes. In "How to Create a Cottage Style Vignette with Vintage Finds" she shares 5 easy steps for combining new and old accessories for a fresh cottage look.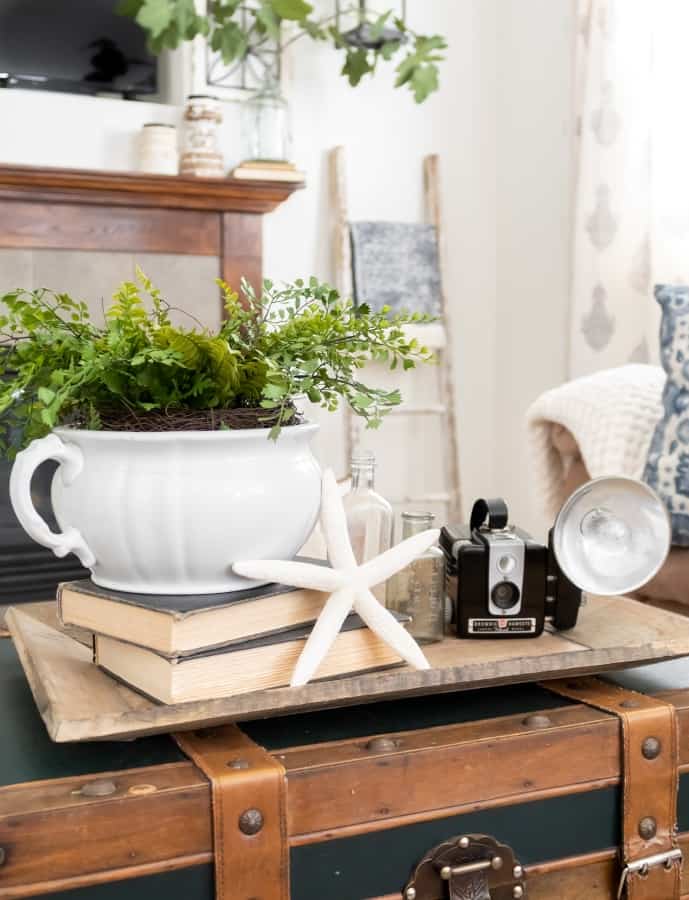 Thrifty Tips and Decorating Ideas
Michele from Vintage Home Designs is obsessed with thrift store and estate sale shopping. Her nose for sniffing out good deals is well practiced. In "Finding Treasures at Thrift Stores and How to Use Them" she shares her expert treasure hunting tips and shows how she uses her finds in her beautifully decorated home.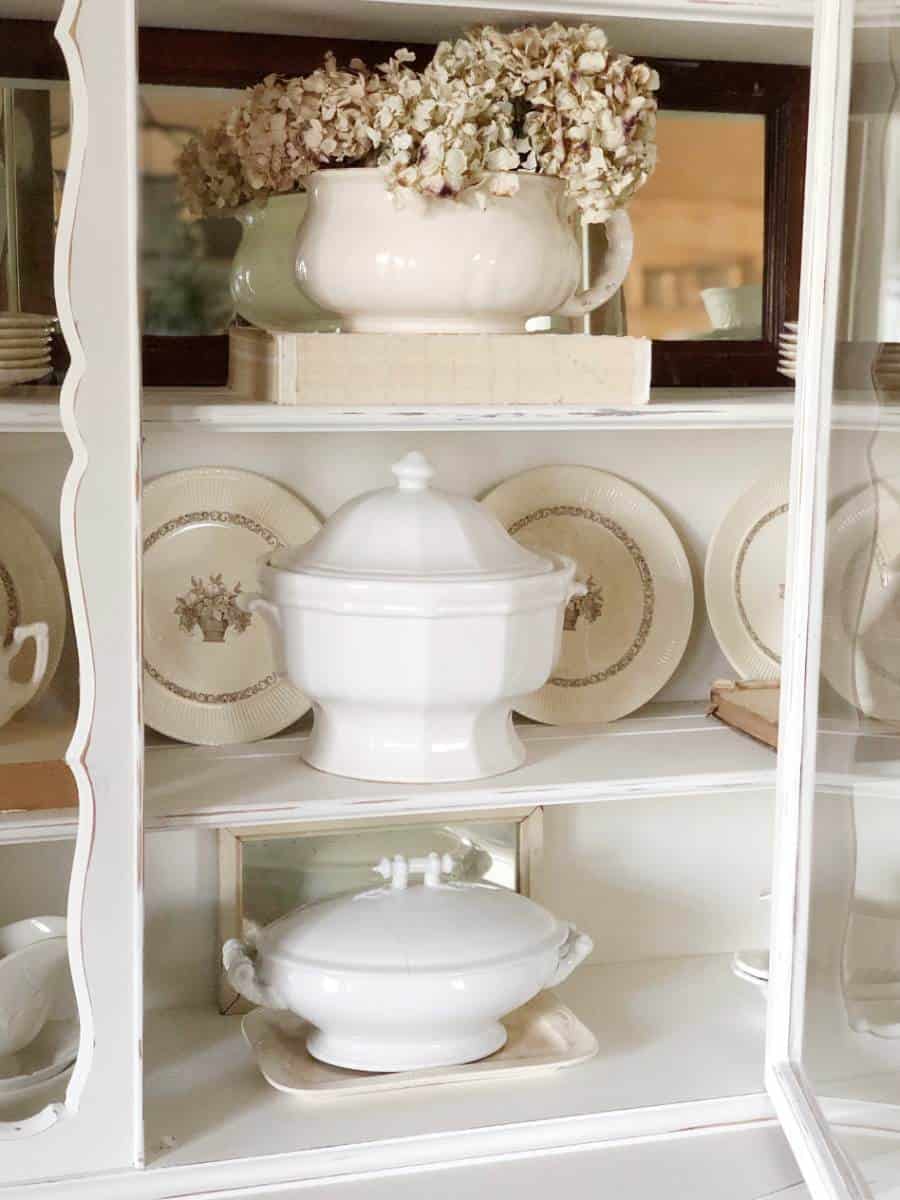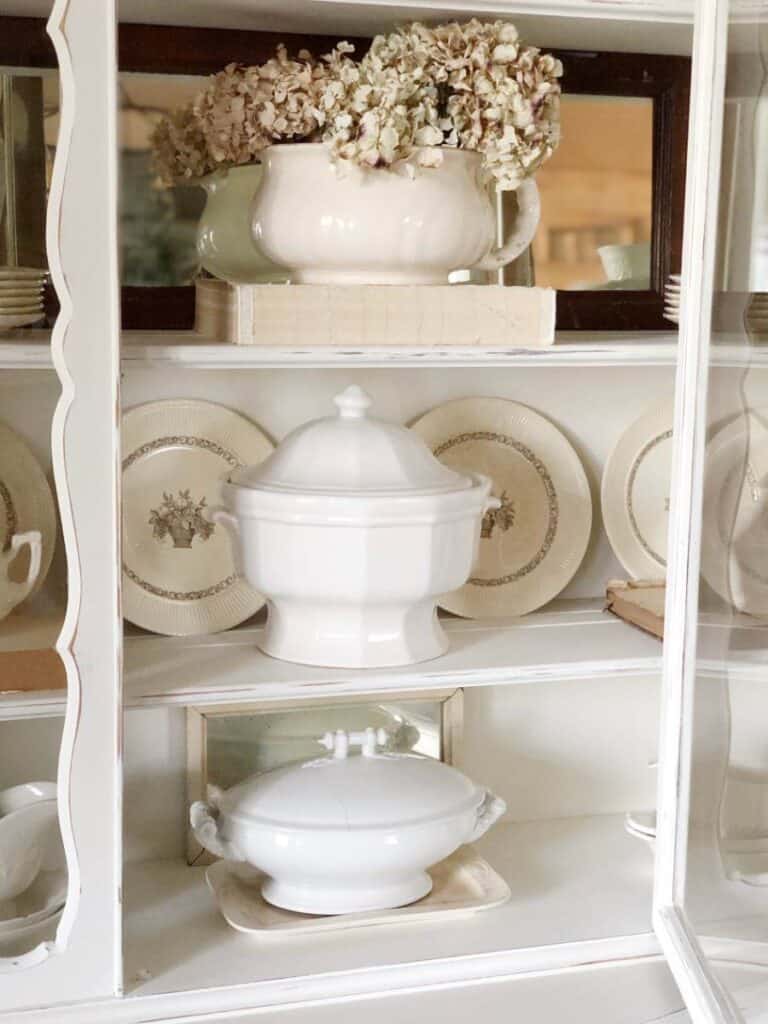 This group of ladies has so much thrifting experience! And they know how to beautifully decorate with their vintage finds. It's been so much fun to learn from them and get to see each ladies' personal decorating style.
Hope you had as much fun looking through this Thrifting with the Gals 2022 roundup as I did! Maybe it inspired you to get out and do some thrifty shopping for vintage, too.
Thanks for reading 13 Best Vintage Decorating Ideas and Thrifted Inspiration. If you enjoyed your visit, keep the ideas coming by becoming an Insider!
Pin and share!