My 6 Best Christmas Decorating Tips
how do you plan your holiday decor? Here's how I plan my Christmas home decorating. let it be your guide to a happier holiday home!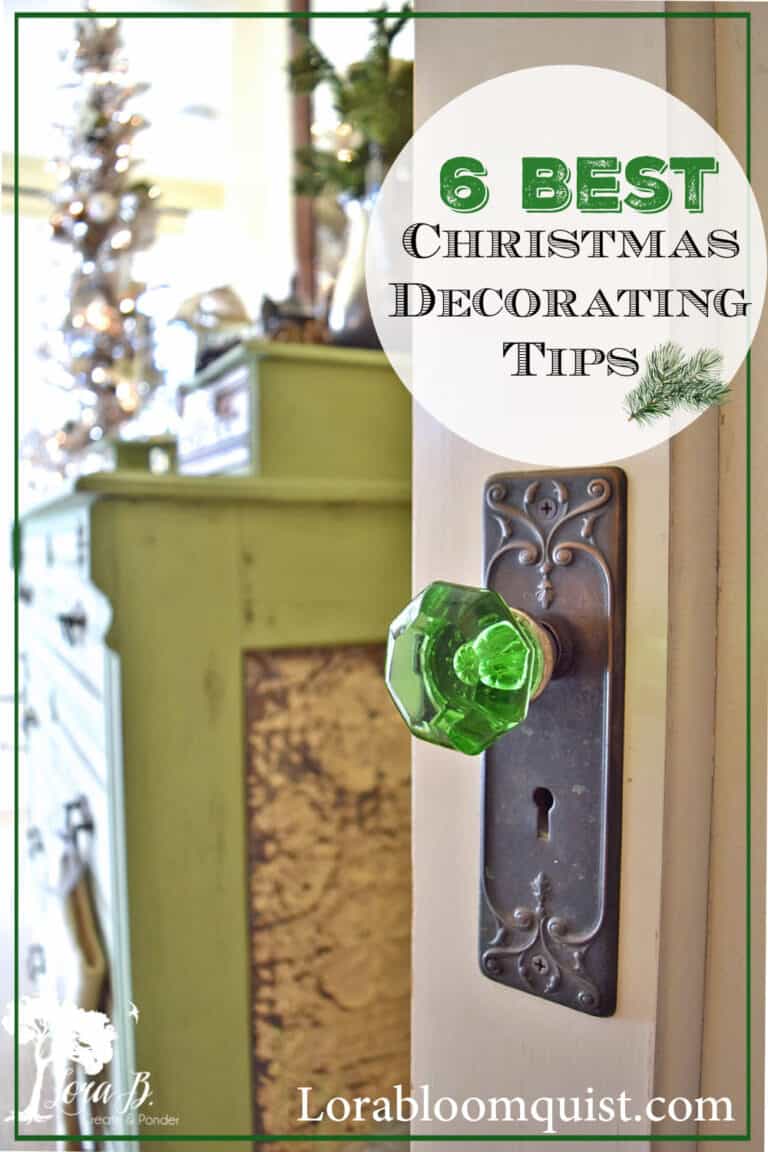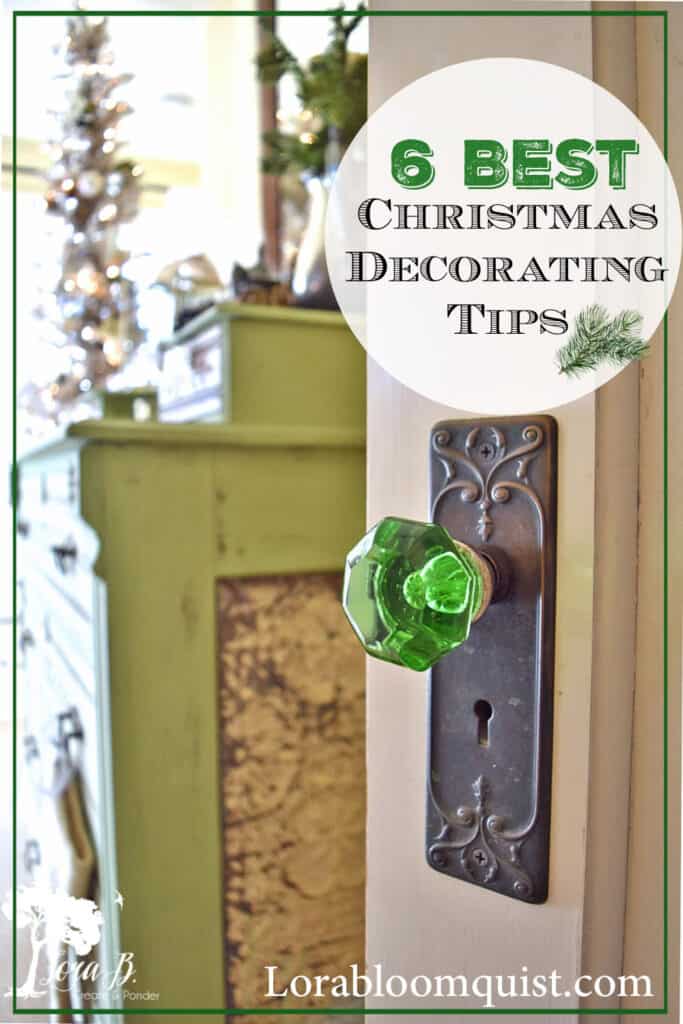 Christmas decorating can be overwhelming. You take the bins out and think, "Where do I even begin?" I've found it's best to have a plan and know how you're going to decorate each space in your home. So before the tops come off those bins, use these tips to plan out how you want this year's decorating to look. Here are My 6 Best Christmas Decorating Tips.
My 6 Best Christmas Decorating Tips
For your convenience, this post contains affiliate links. If you make a purchase, I may receive a commission. There is no additional cost to you. My full privacy policy is here. 
Start Your Decor Planning with Your Favorite Recent Finds
Just like a new sweater jump-starts your holiday wardrobe, a "new" home decor find can launch your home's holiday decor. In my case that usually means the latest vintage find…or several of them;)
Use the item you're most excited about to guide your decorating theme. Decide what room of your home you're going to place this new item(s) and where. Then you can design around it, using it's style, color, and vibe as your theme.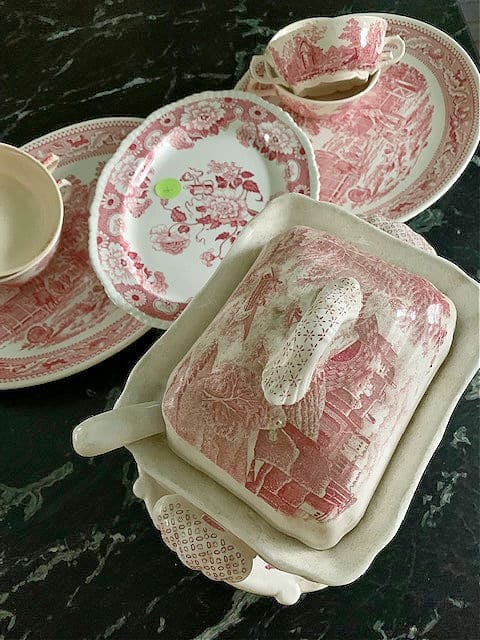 Decorate with your Collections for Christmas
The holidays are a wonderful time to appreciate and enjoy your collections. And they don't have to strictly be Christmas-themed. Use your everyday, neutral collections en masse, and add a bit of holiday decor to them.
Corral them on the top of a cupboard, in a hutch, on an open shelf, or hang them on a tree. Think of all your collections and come up with a way to incorporate them into your holiday decor. It will personalize your decorating and make it much more unique.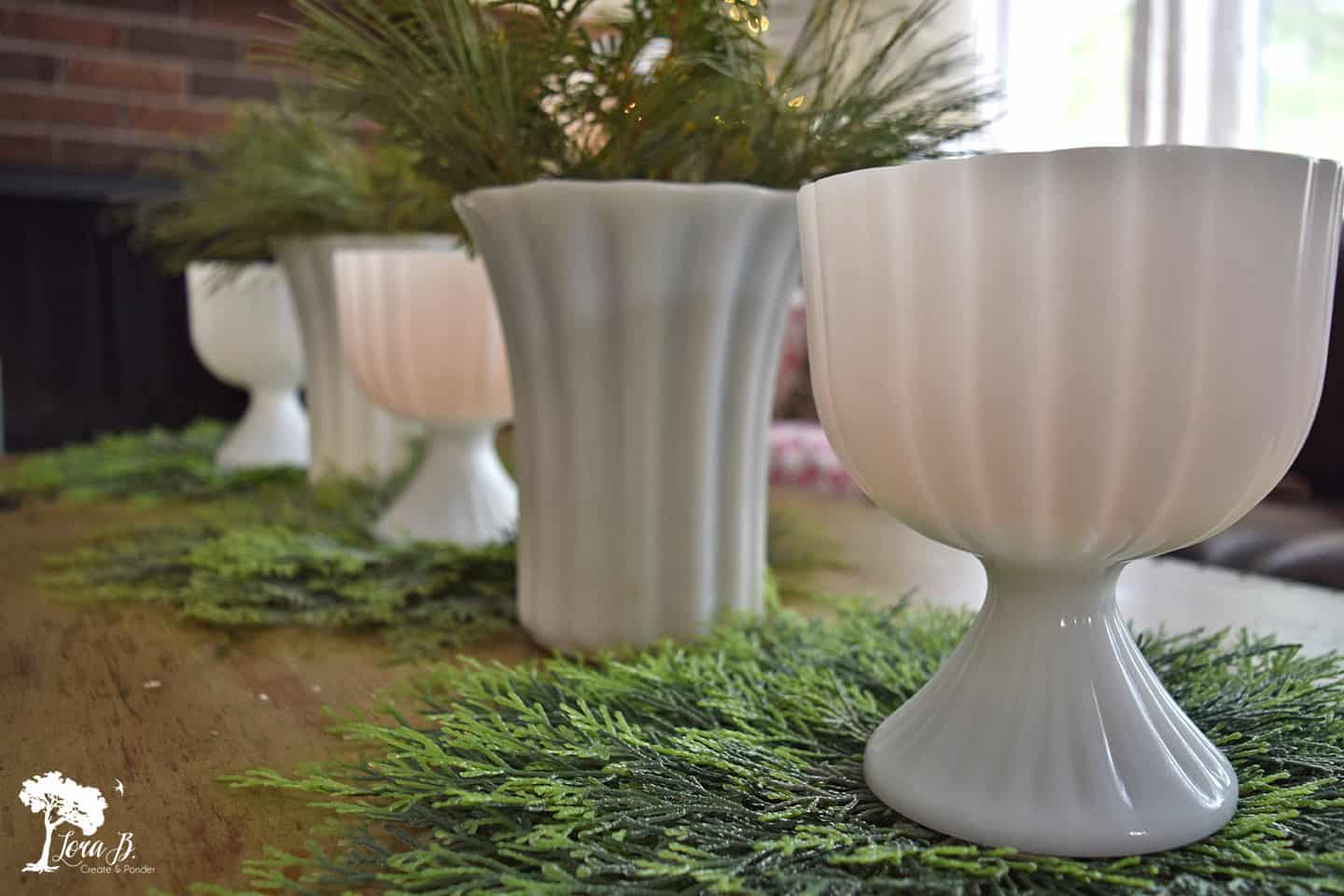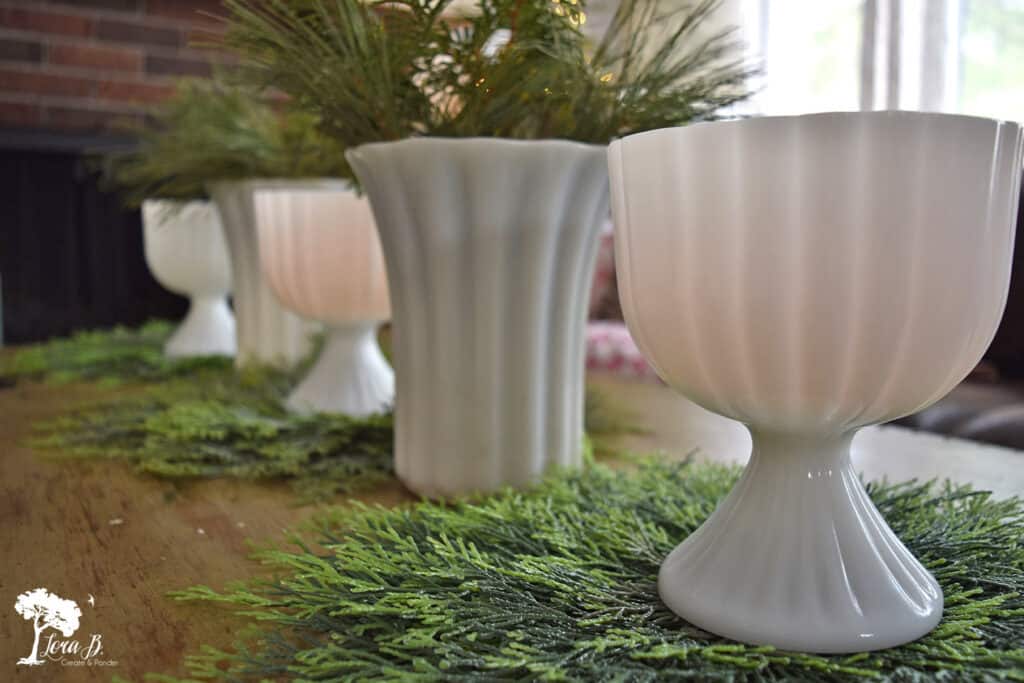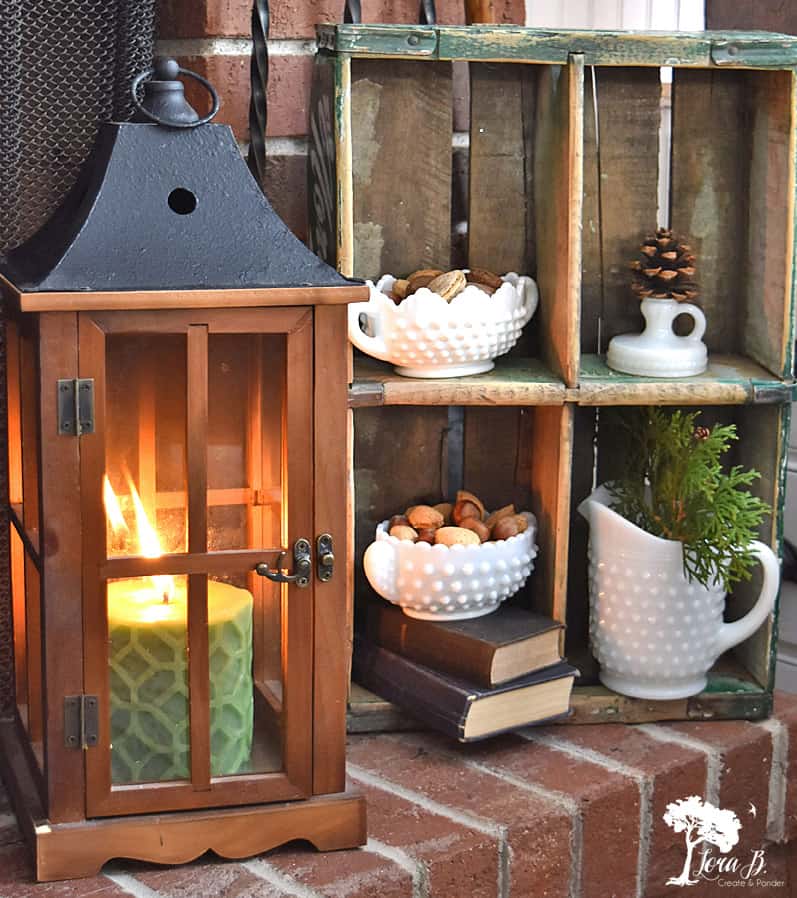 "10 Pretty Display Ideas to Turn Your Dishware into Decor"
Rotate, Rotate, Rotate
The key to your Christmas decor looking fresh and fun every year is to rotate, rotate, rotate. If you used a certain item in the living room last year, use it in the kitchen or your bedroom this year. The same can be said about where you display your collections.
By placing something in a new space and surrounding it with different things, it will be brand new again! Rotating is a great way to repurpose what you already have and is definitely an inexpensive way to decorate.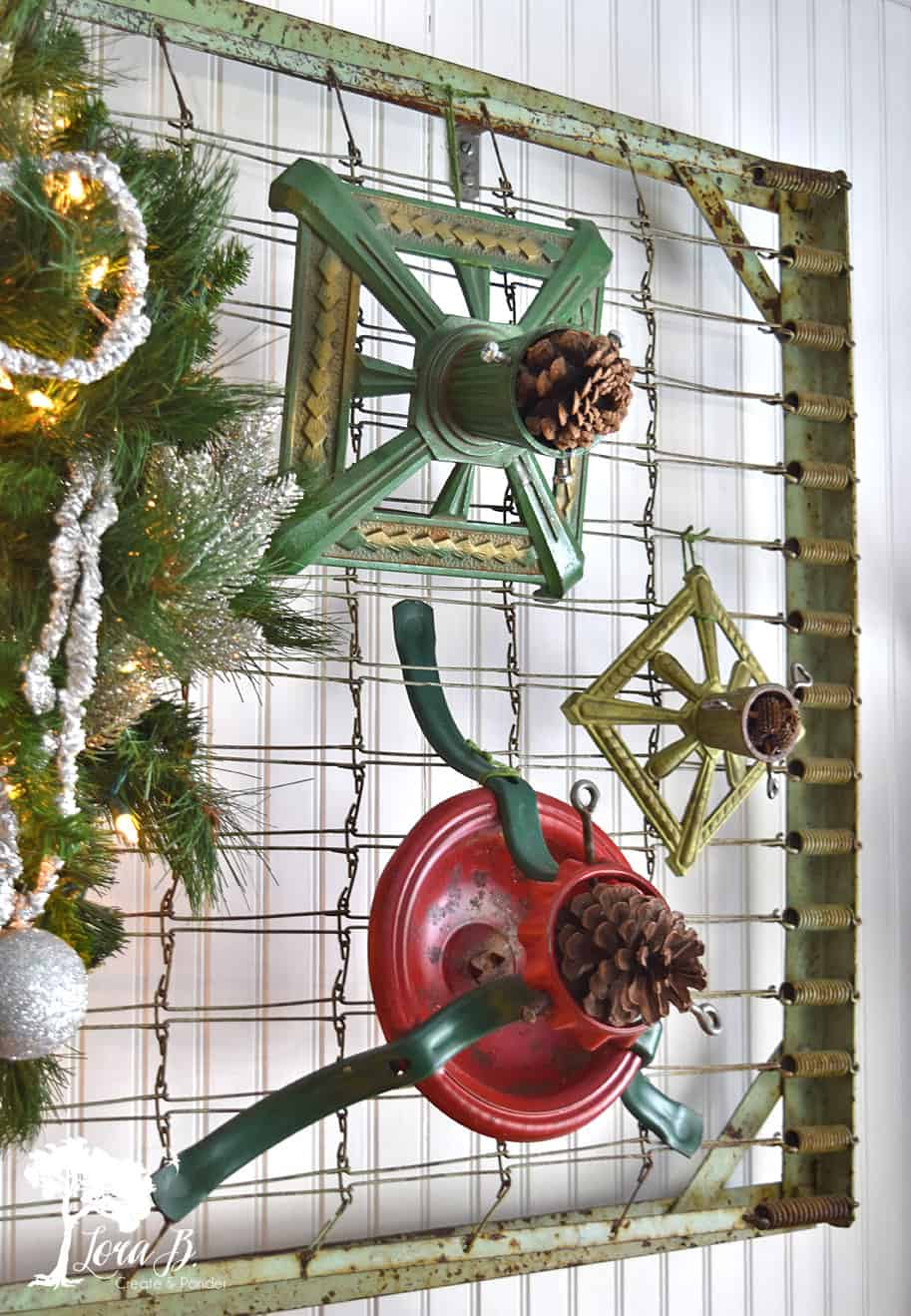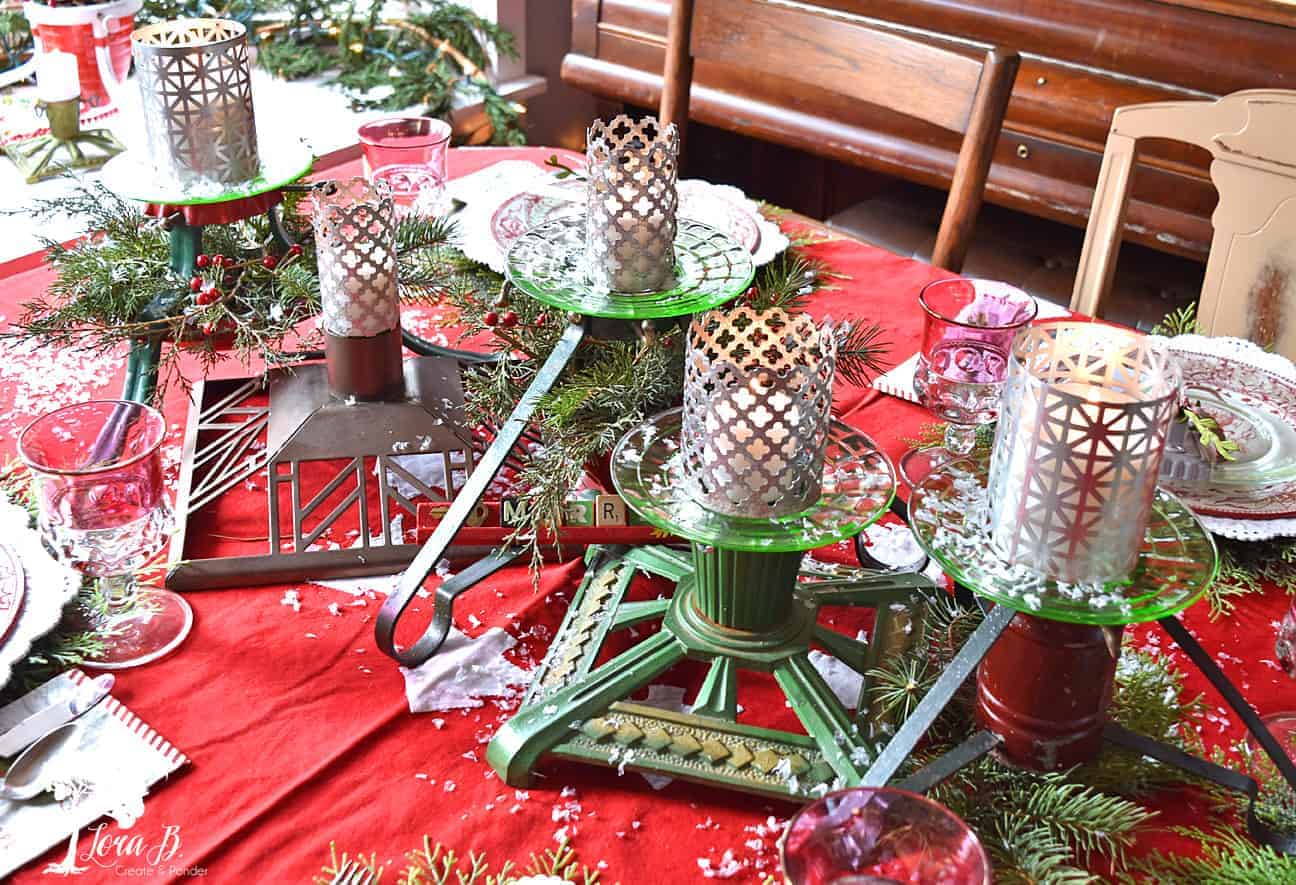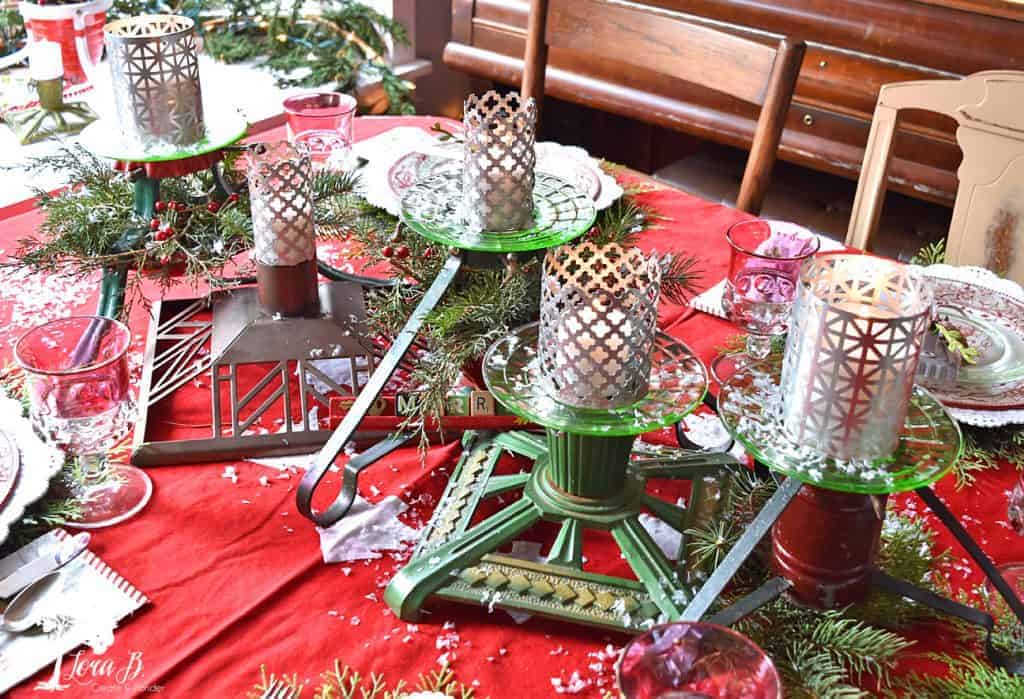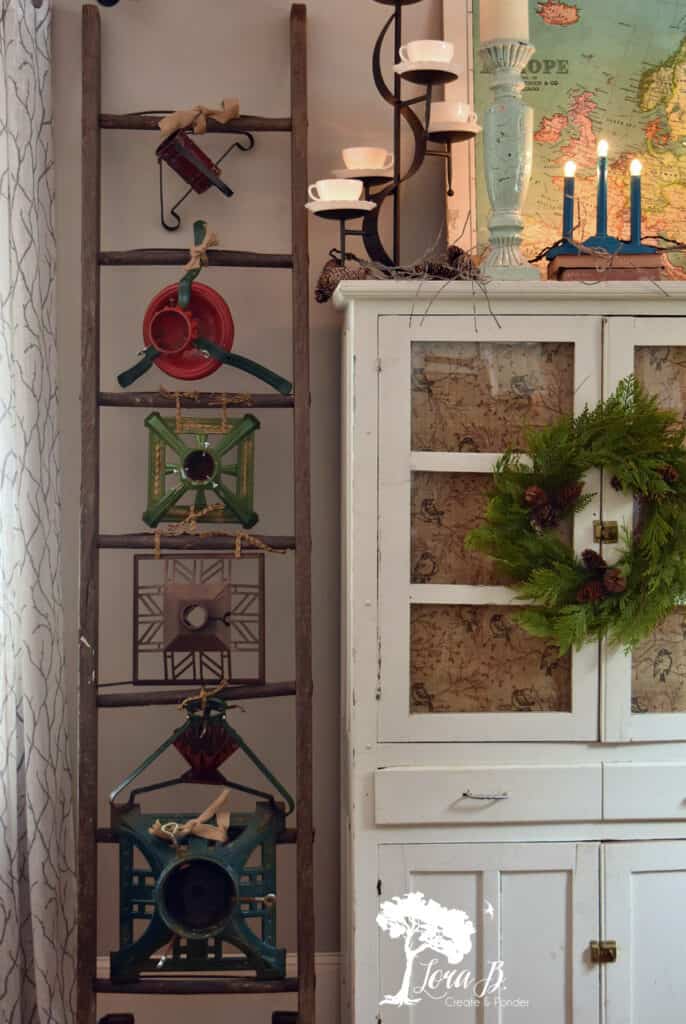 "Sentimental Christmas Living Room Decor with Vintage Collections"
"A Christmas Tablescape with Vintage Tree Stands"
Decide on a Color Scheme for Each Space
It will be much easier for you to decorate your home if you decide on a color scheme for each space. Then when you open those bins, you can send those decor items to the room with that color scheme. Whether it's crisp red and white, rustic green and brown, or colorful Shiny Brite colors, deciding ahead of time will give you a great framework.
If your home is an open concept, you will want the rooms that are adjoining to have the same color scheme so everything flows.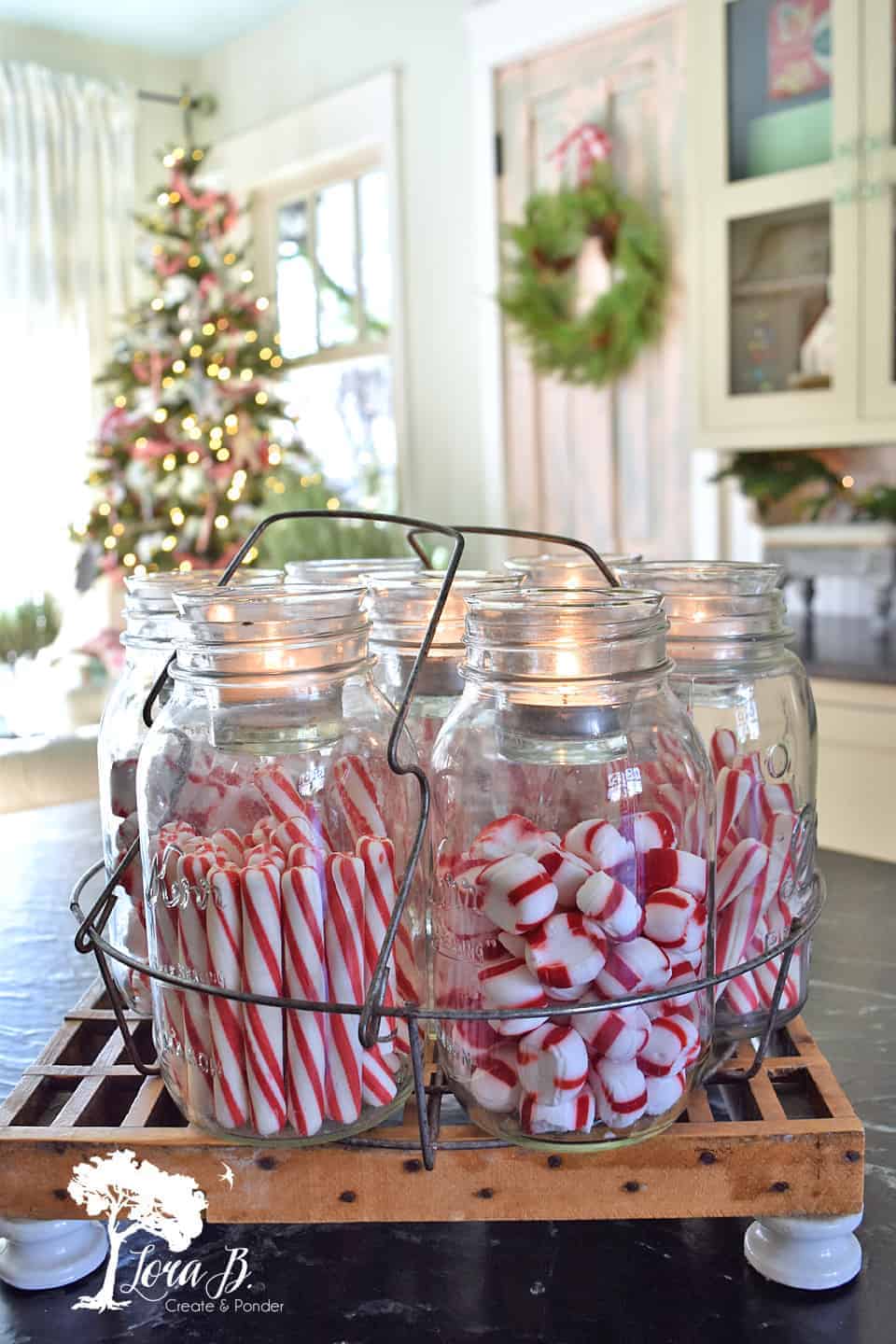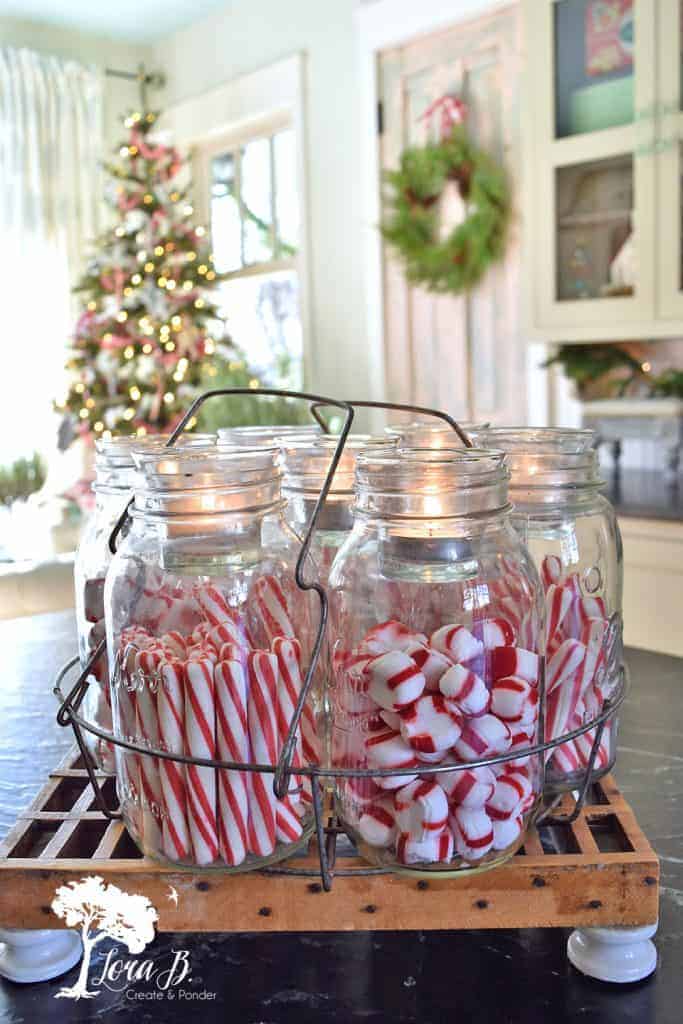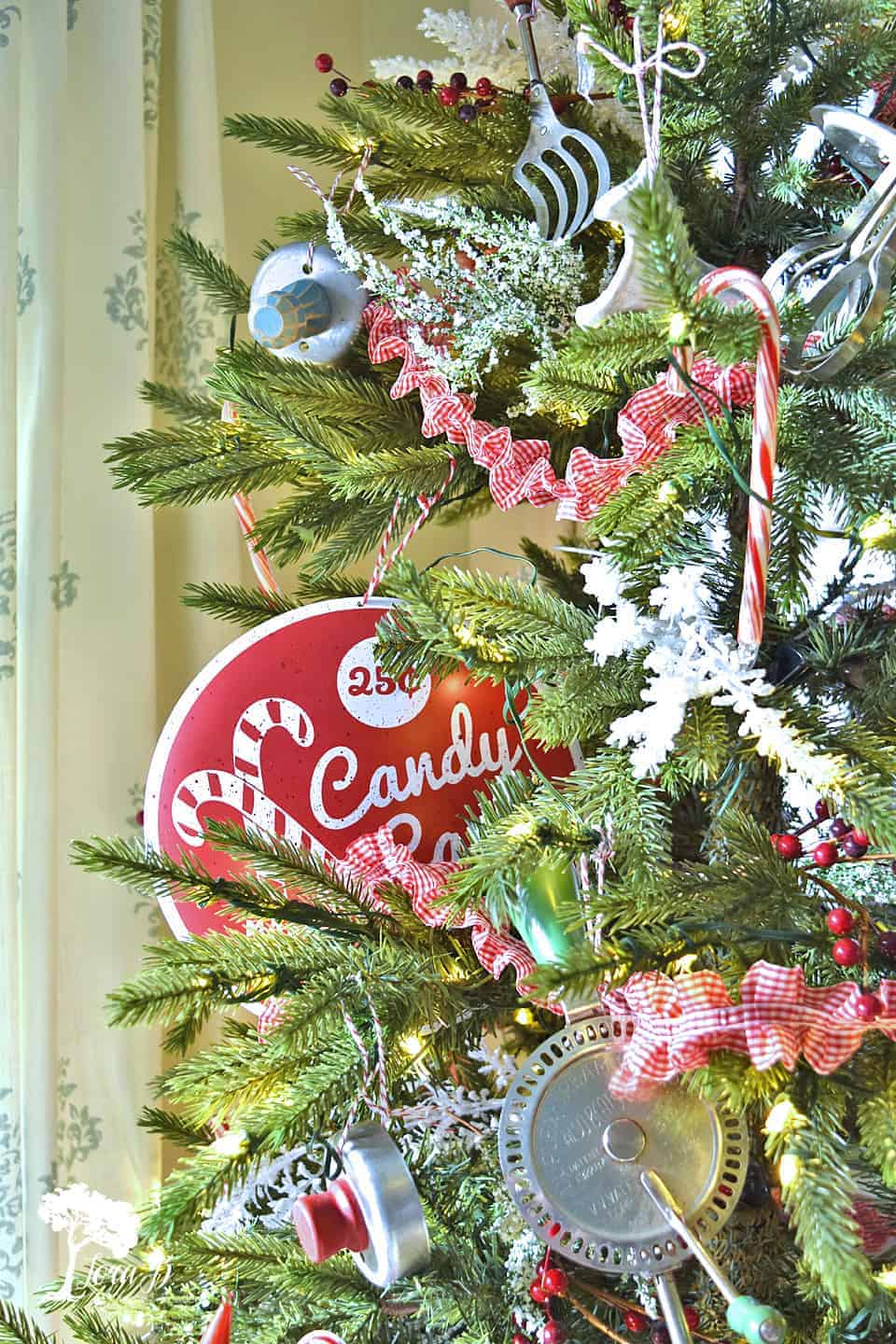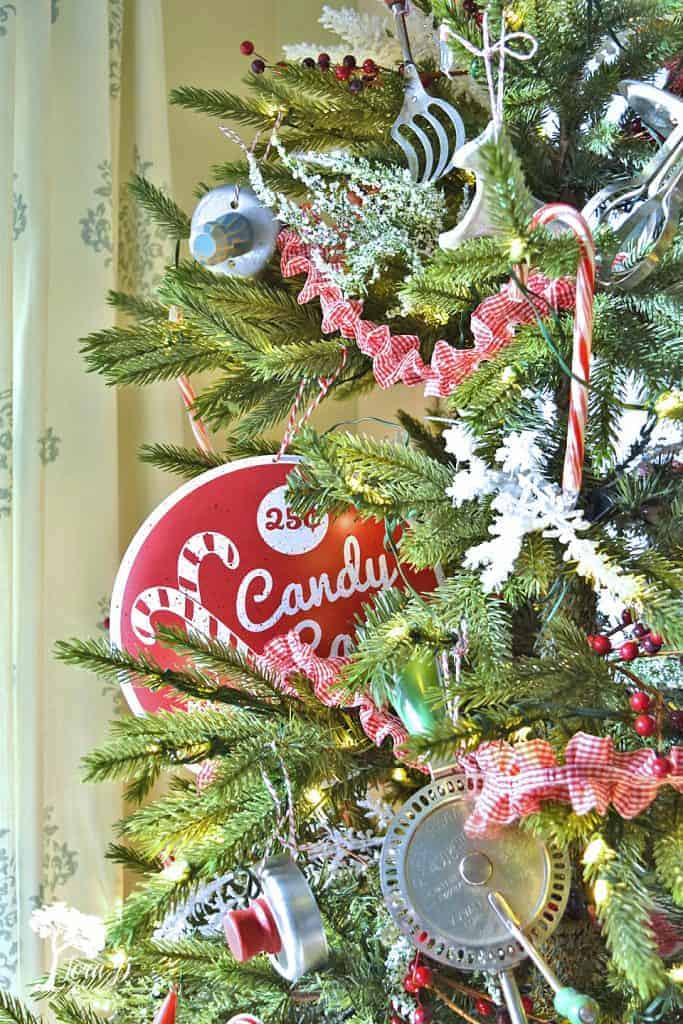 "A Christmas Kitchen with Vintage Nostalgia"
Create a Christmas Decorating Theme
Come up with a title for your Christmas decor. It will help you keep on track when you're decorating each space. A theme of rustic and natural, cozy cabin, shiny and brite, or vintage nostalgia will help you keep the look cohesive. Enjoy various looks in different spaces of your home; Christmas only happens once a year!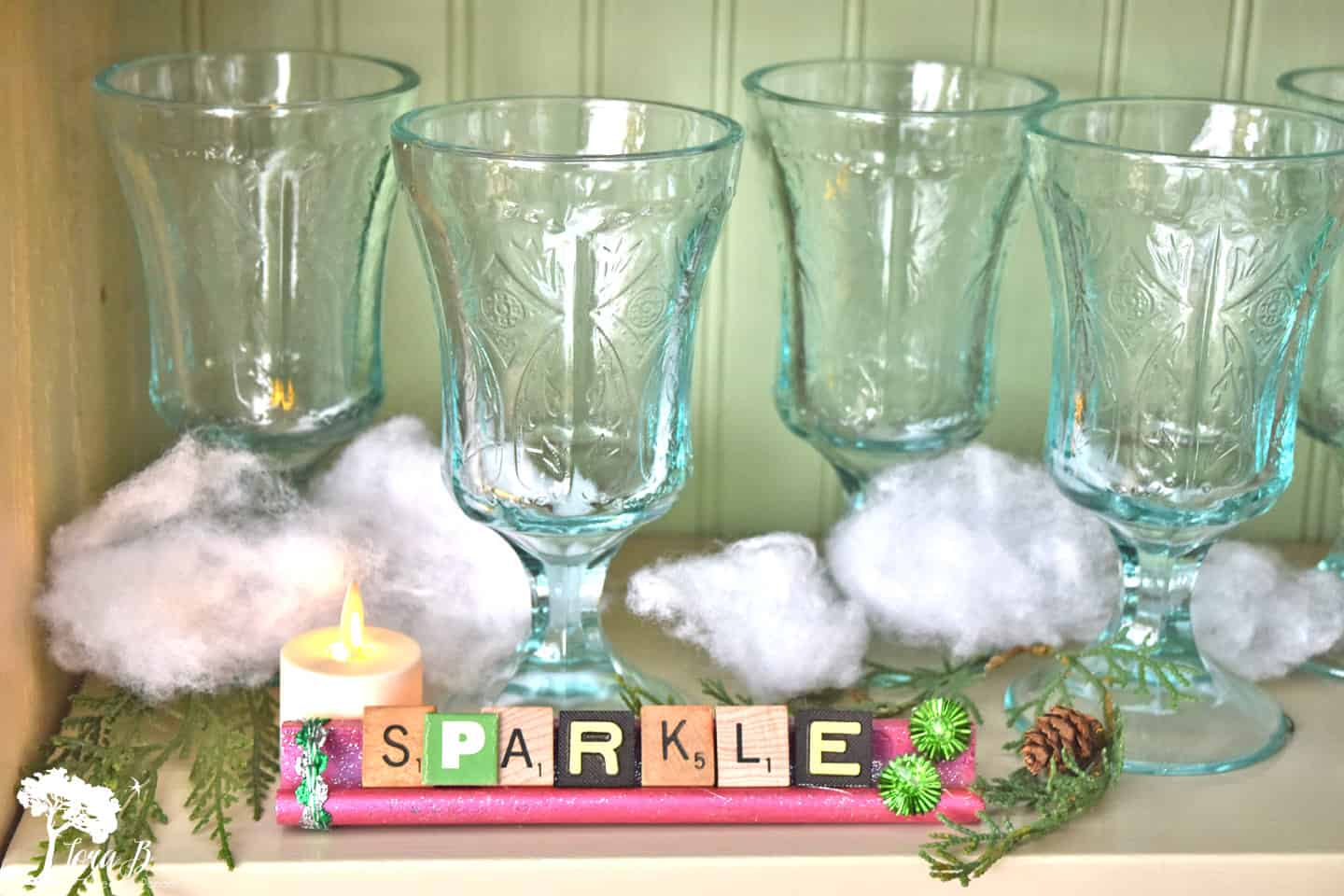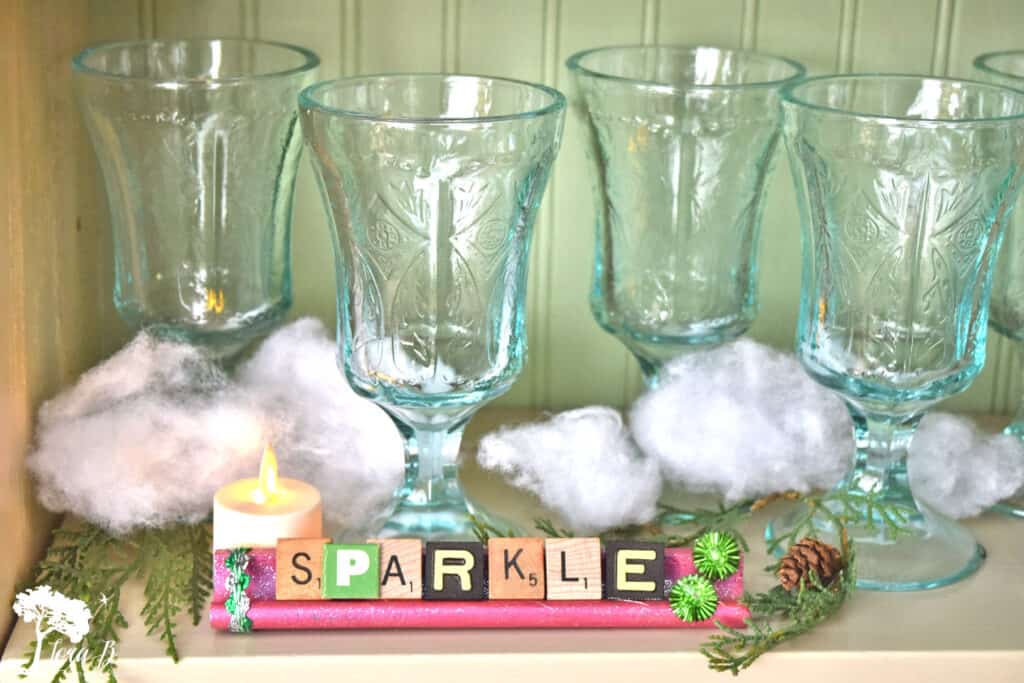 "A Very Vintage Christmas Decorated Kitchen"
Give Everyday Items a Holiday Touch
Rather than needing to decorate with designated Christmas decor items, add a bit of holiday flourish to your everyday items. A simple snip of greenery, a pinecone and a ribbon can be attached to just about anything: a light fixture, a frame, a candle holder. Add pinecones and a few snips of greenery to a bowl. Tuck some quilt batting around the base of some dishes for a snowy scene.
Christmas decorating doesn't have to be an all-out extravaganza. It's a time to add special little touches to areas of your home; kind of like adding sprinkles!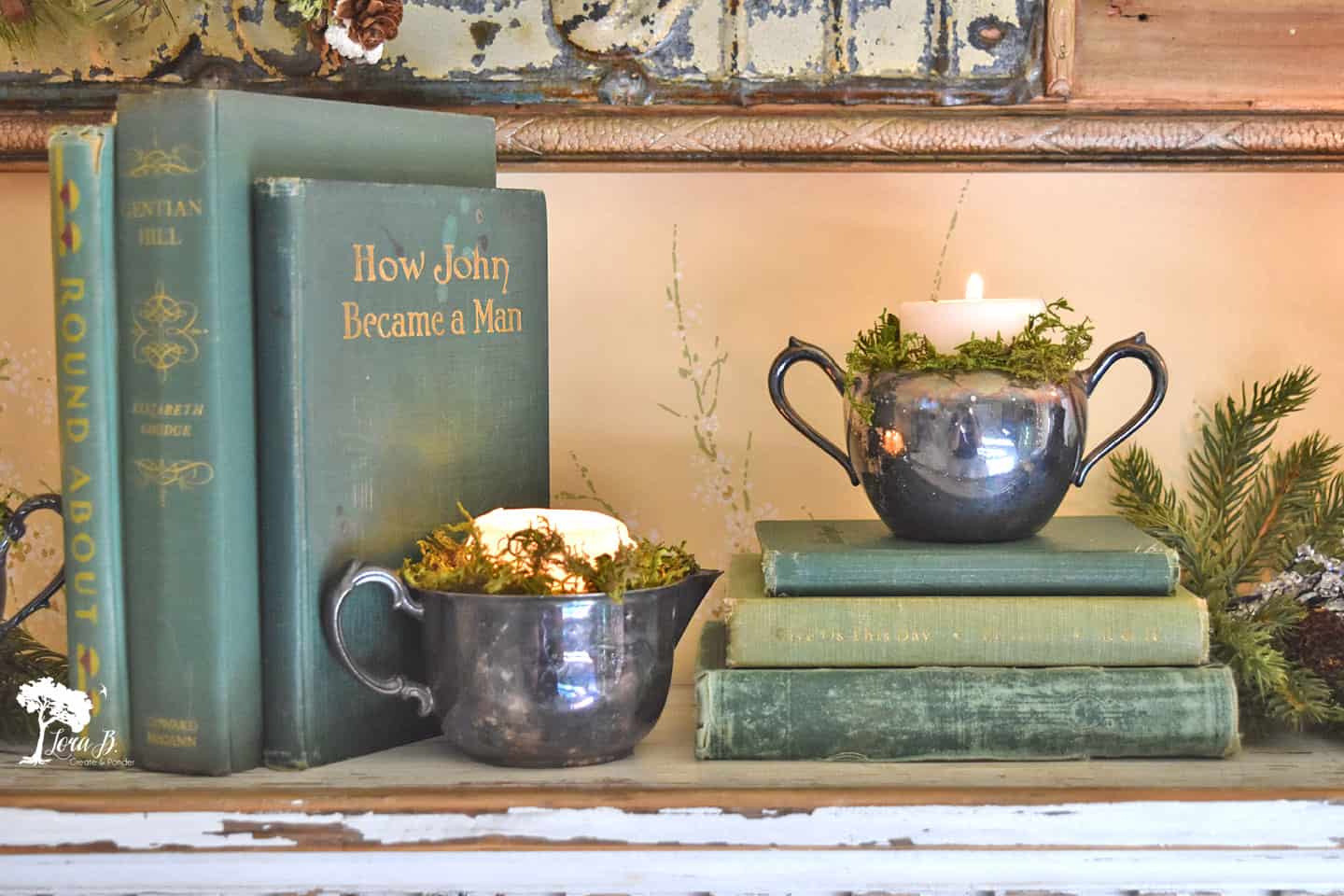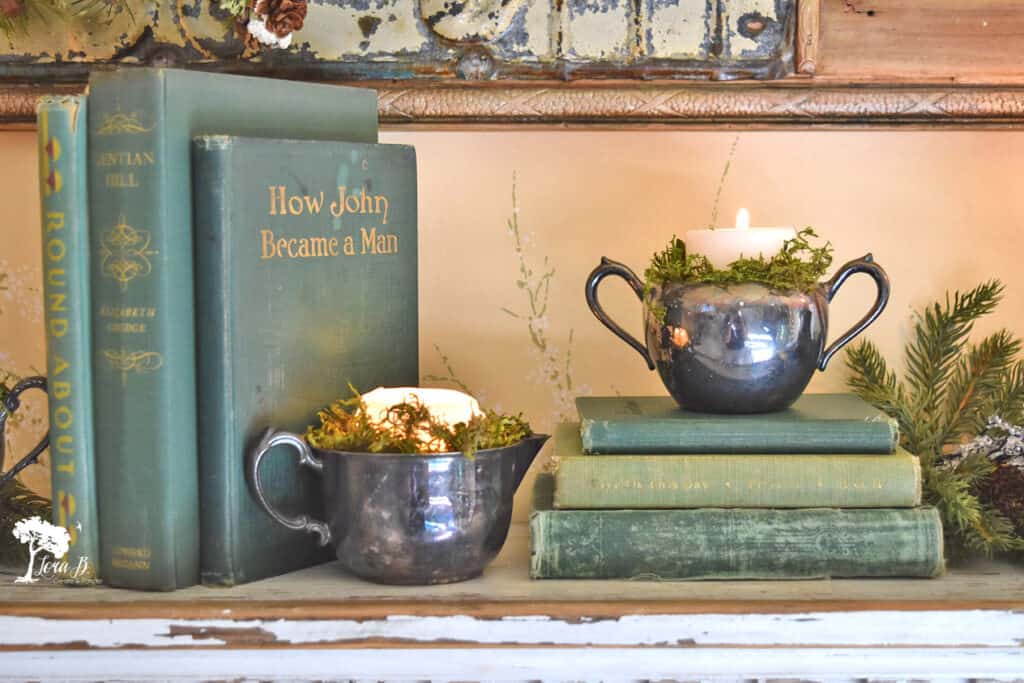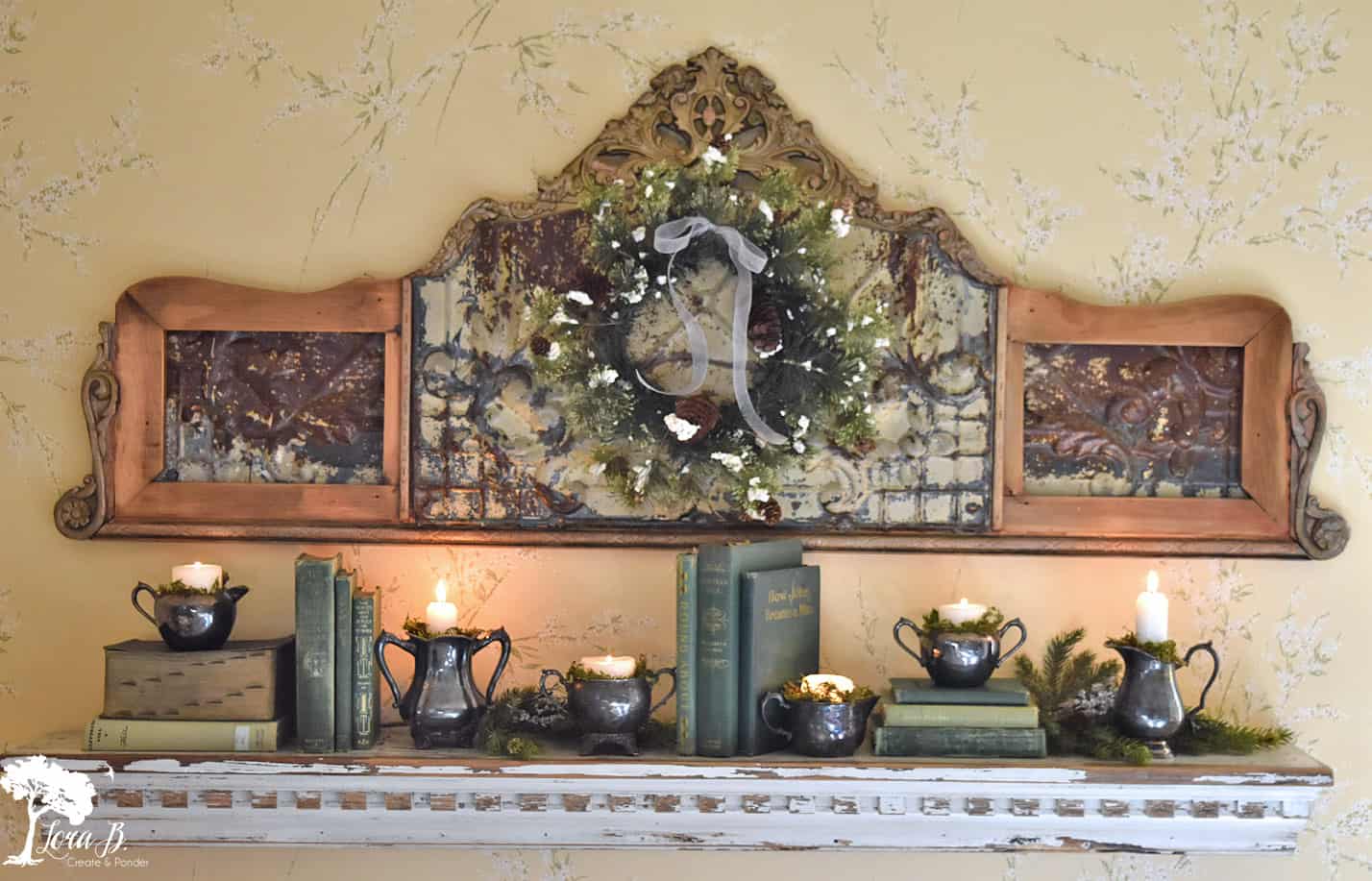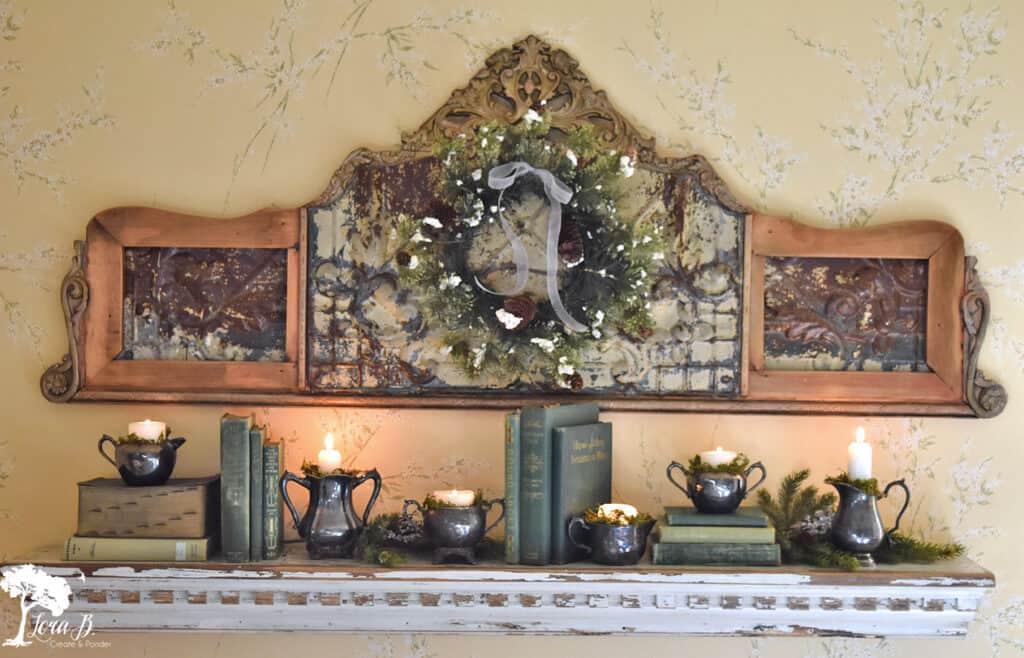 "A Very Vintage Christmas Decorated Bedroom"
These tips are the foundation of my holiday decor planning. I hope they inspire you to try something new this year; repurposing your old and giving it a fresh look!
For more ways to repurpose your old decor in a new way, check out this list in my Free Resource Library (just sign up to be an Insider for access to all my free printables). Sign up HERE.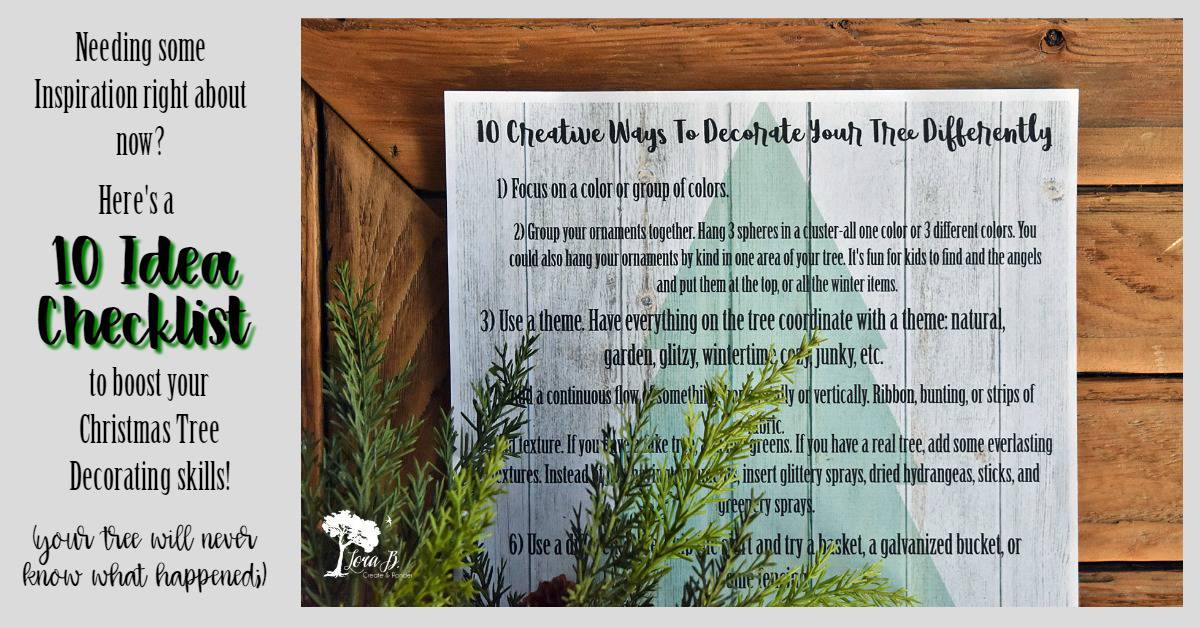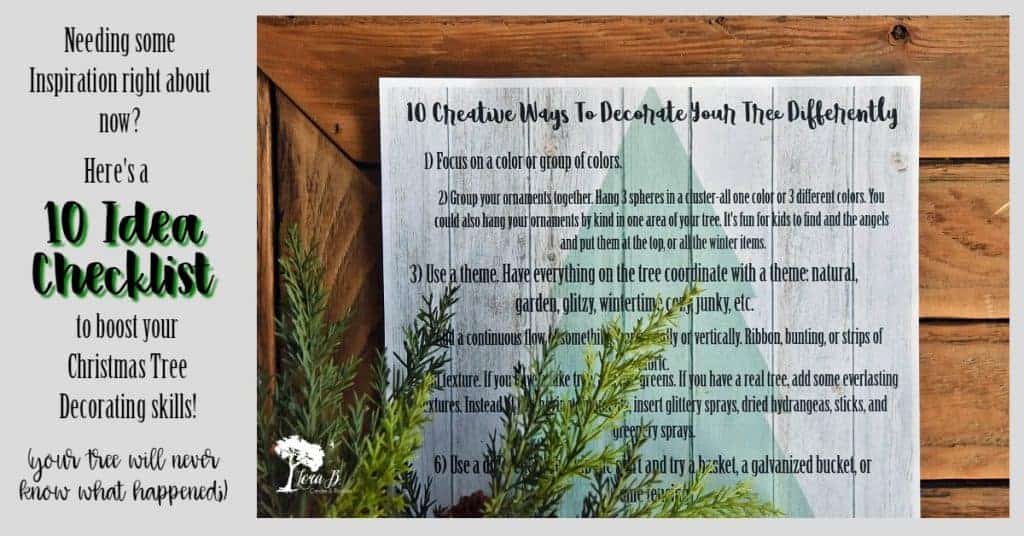 Thanks for reading My 6 Best Christmas Decorating Tips. If you enjoyed your visit and would like the ideas to keep flowing, definitely become an Insider!
Please Pin and Share!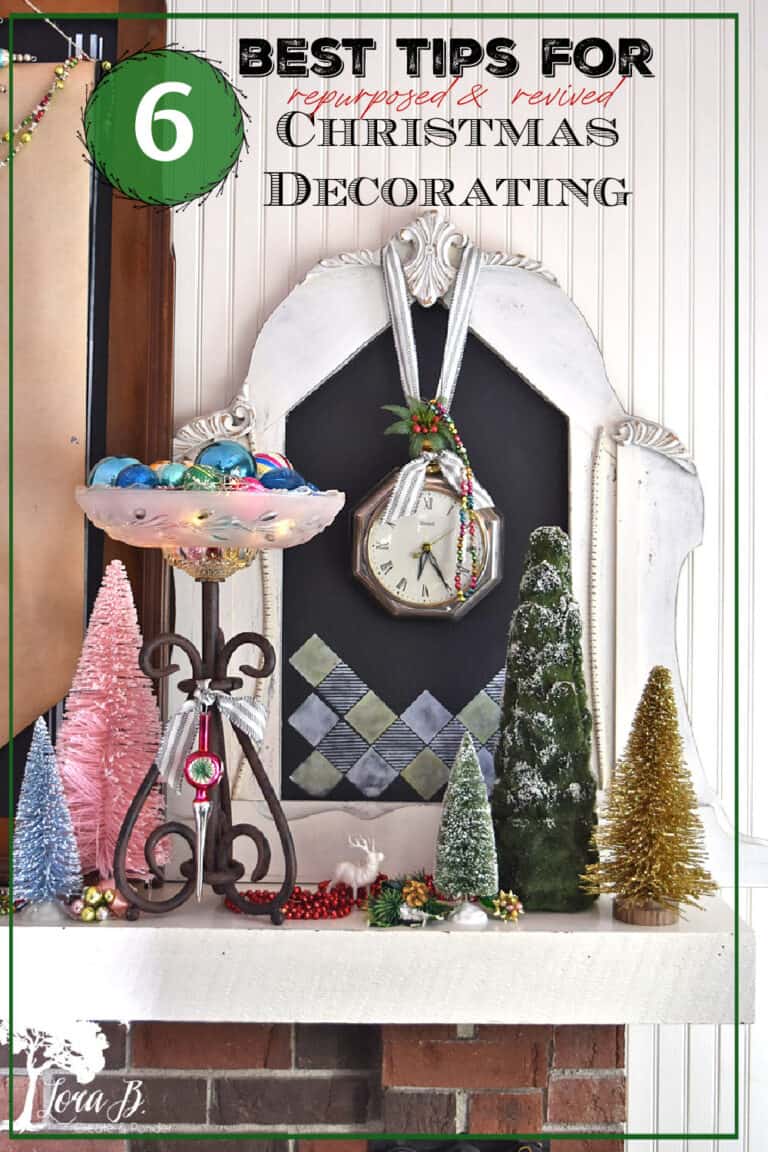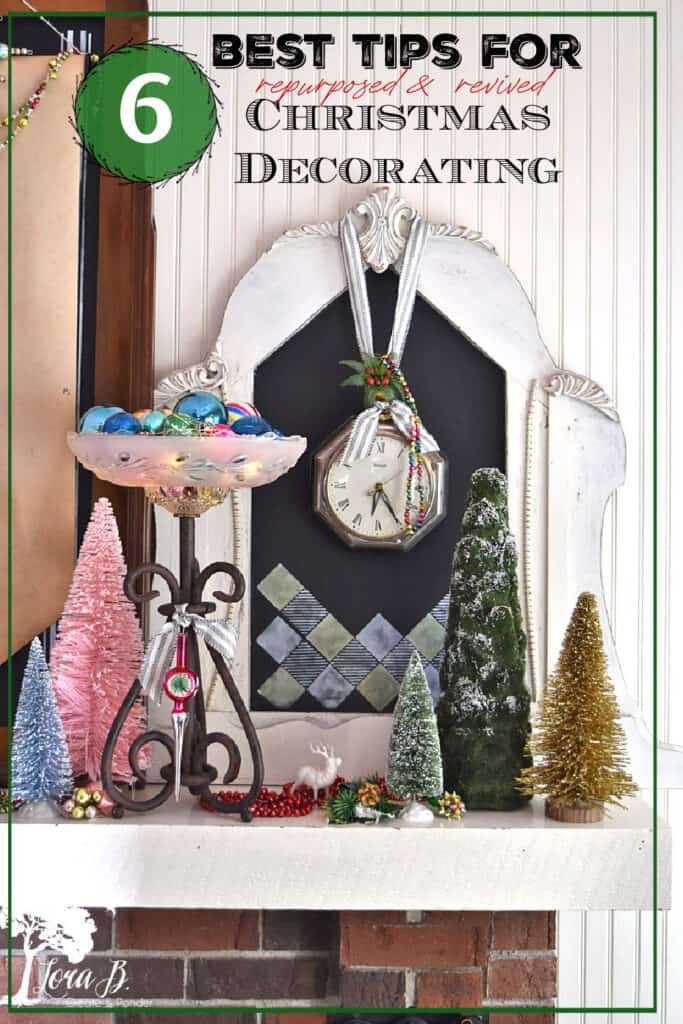 Sharing at these lovely parties: