A Little Bit of Valentine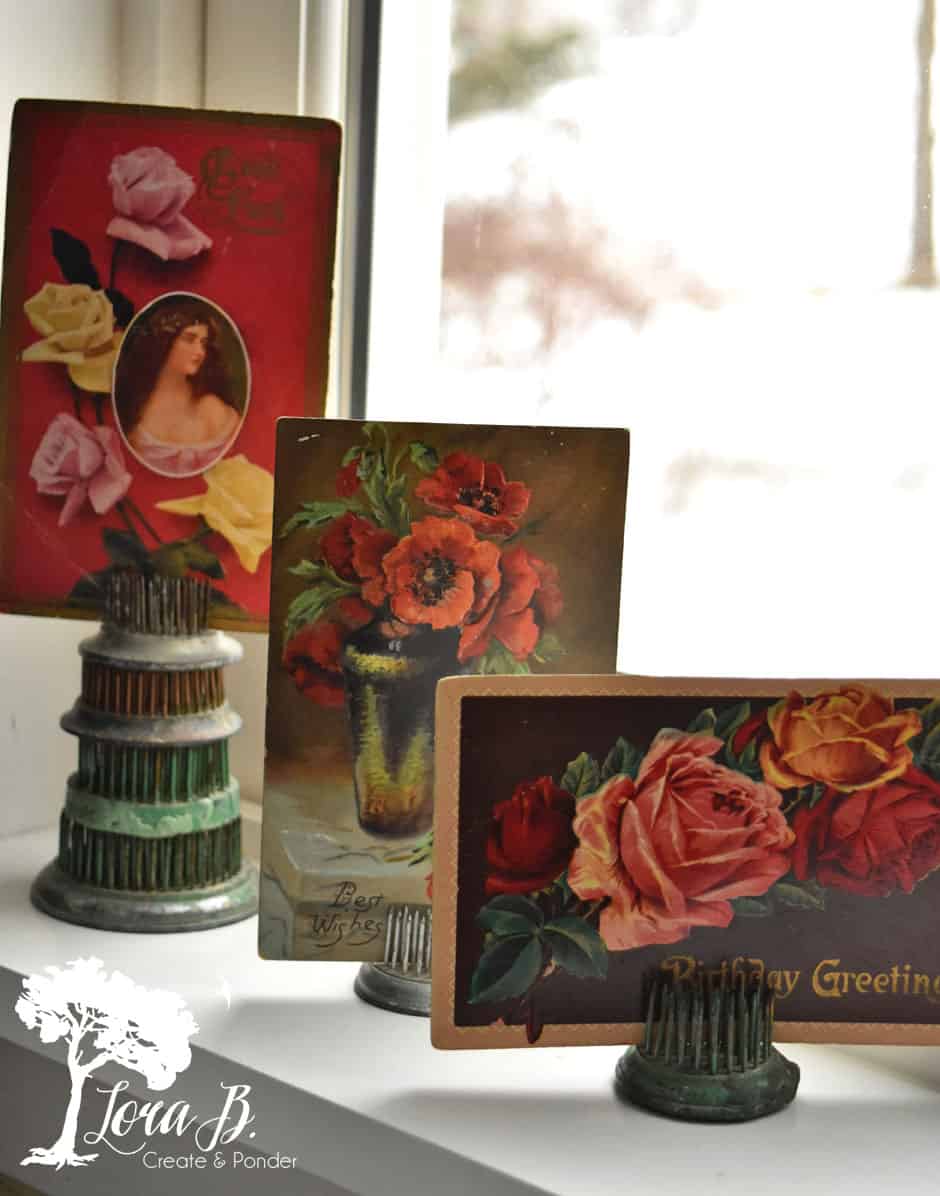 I'm not going crazy with Valentine's this year, just sprinkling a little here and there…
I brought out my treasured vintage Valentine postcards and stood them up in my flower frog collection so I can enjoy them on my kitchen windowsill when I wash dishes.
I didn't use much red in my Christmas decor this year, so I'm o.k. looking at it mixed with some pretty pink for a couple weeks.
My window frame was looking a little bare without it's Christmas lights, greenery and bunting, so I decided to adorn it with some cute mini floral frames I think I got from my mom (?). I had also picked up some red, glittered letter ornaments in an after-Christmas sale.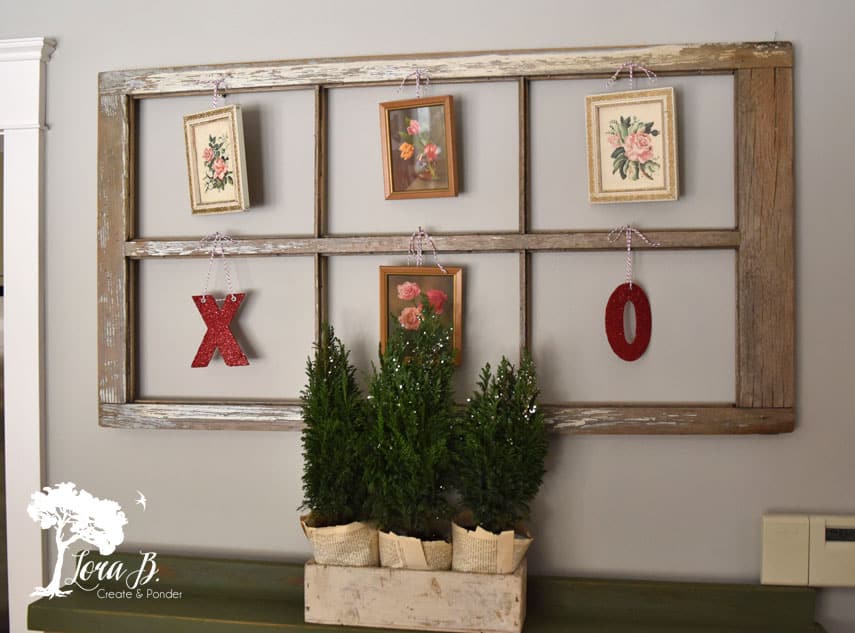 My cute little, glittery cyprus trees from Walmart (wrapped in book pages) are still looking adorable, but I moved them from their kitchen feeder to the dining room Masterpiece Buffet, lined up in a vintage cheesebox.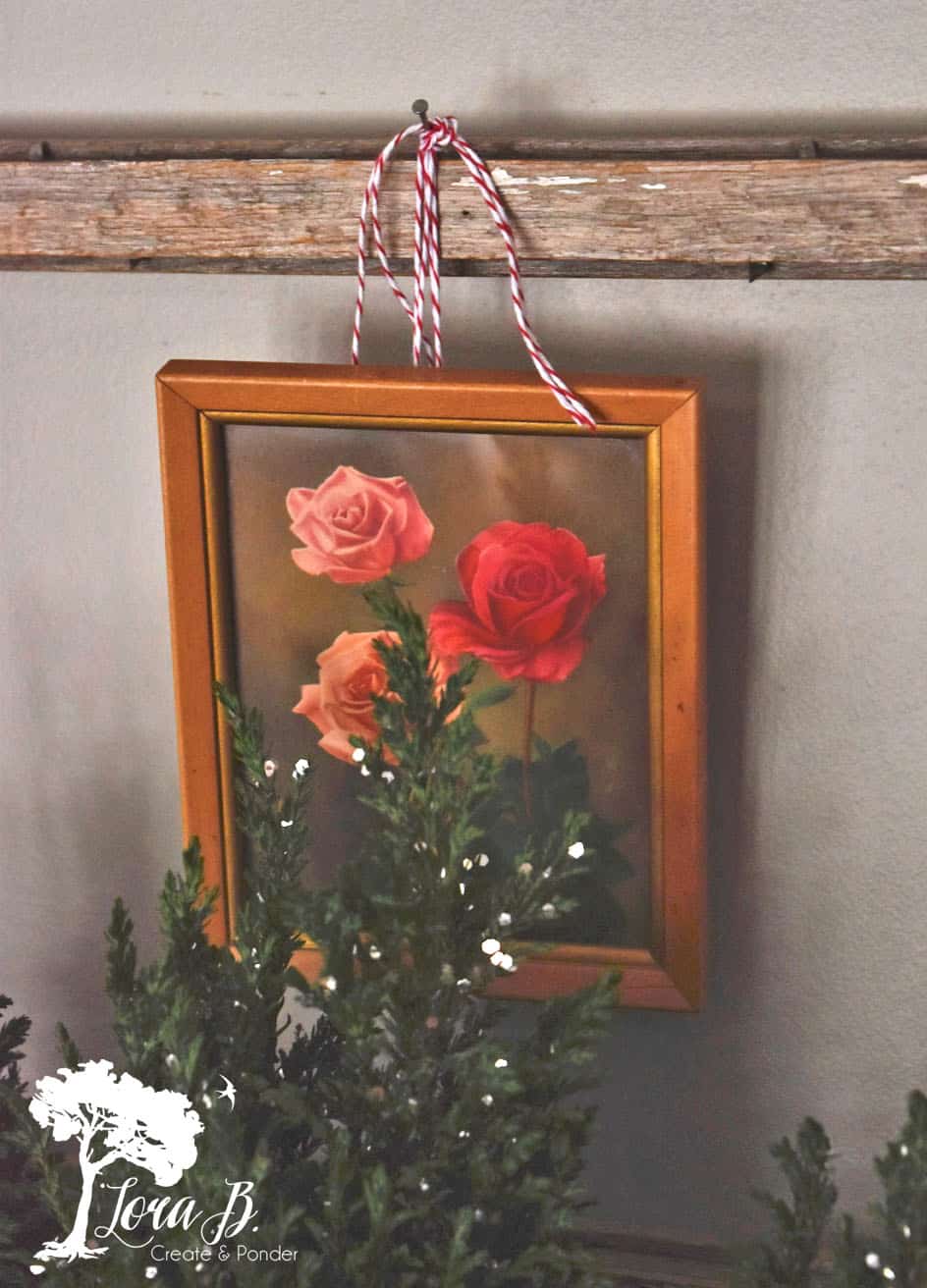 I used a little red and white divine twine left over from the store to tie each to a simple nail, nailed into the rustic frame. I love having the foundation of the window frame to nail into whenever I want, without having to make holes in the wall (especially since I just finished painting all the walls).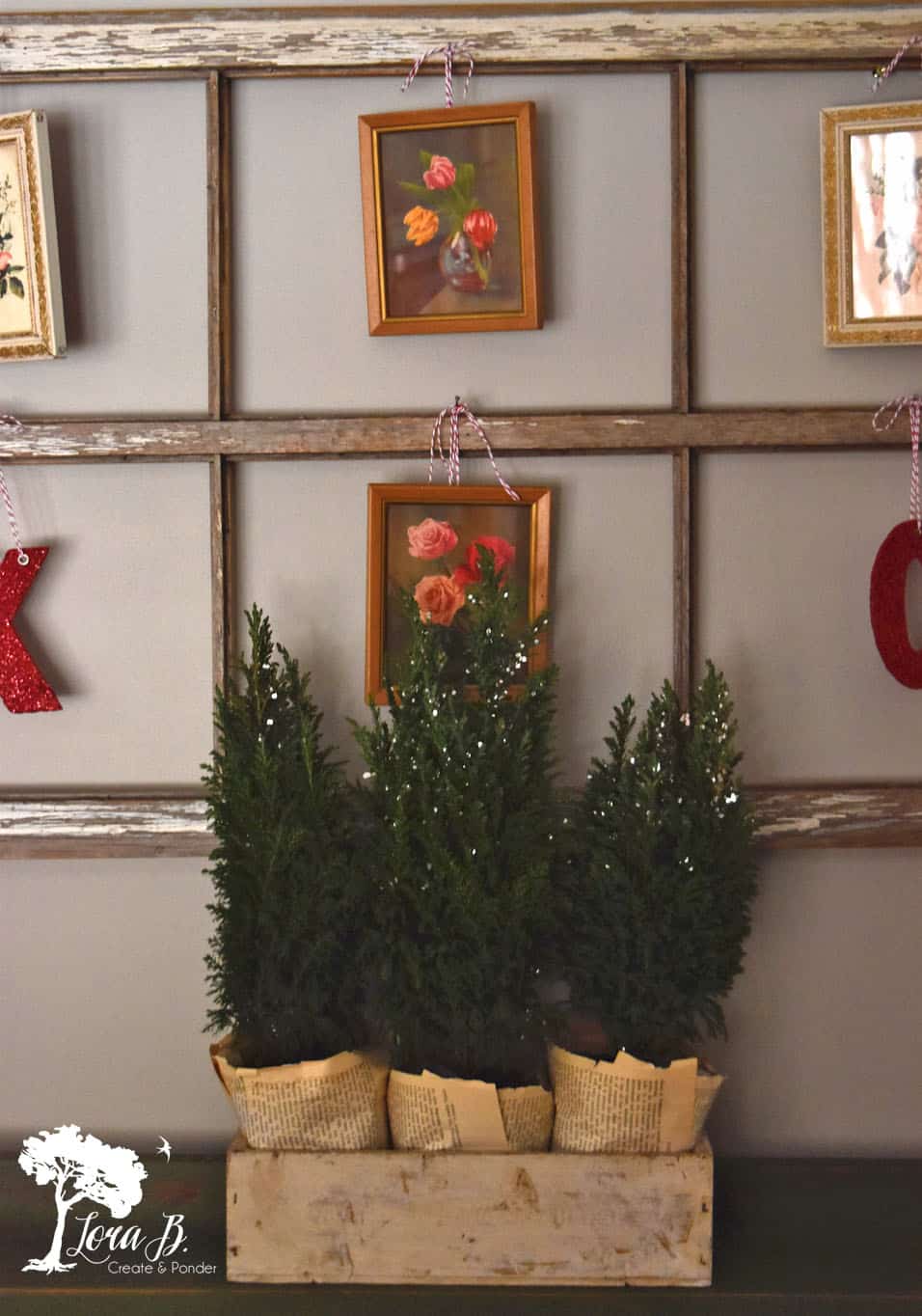 Just a little Valentine specialness so my family feels loved!
Sharing at these parties:
Have a Daily Cup of Mrs. Olson