9 Ways to Enjoy Vintage Stools in Your Home
What can i do with an old stool? What can I put on my wooden stool? here are 9 ways to enjoy vintage stools in your home.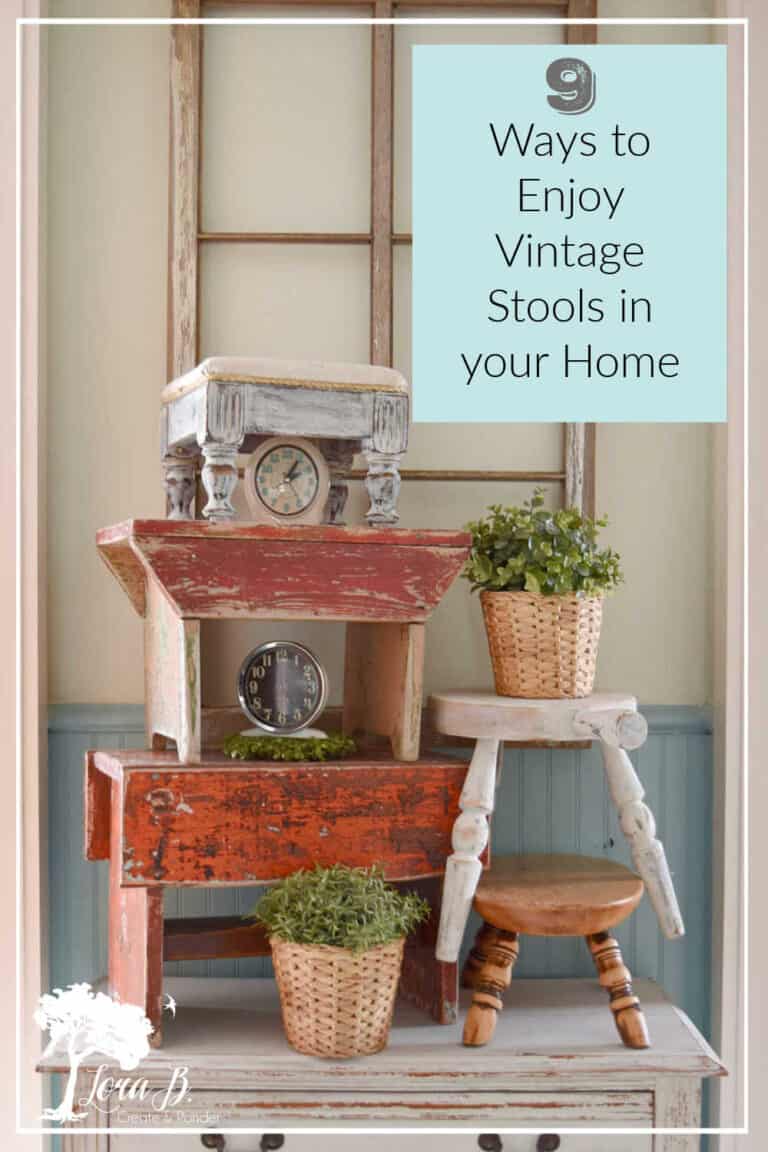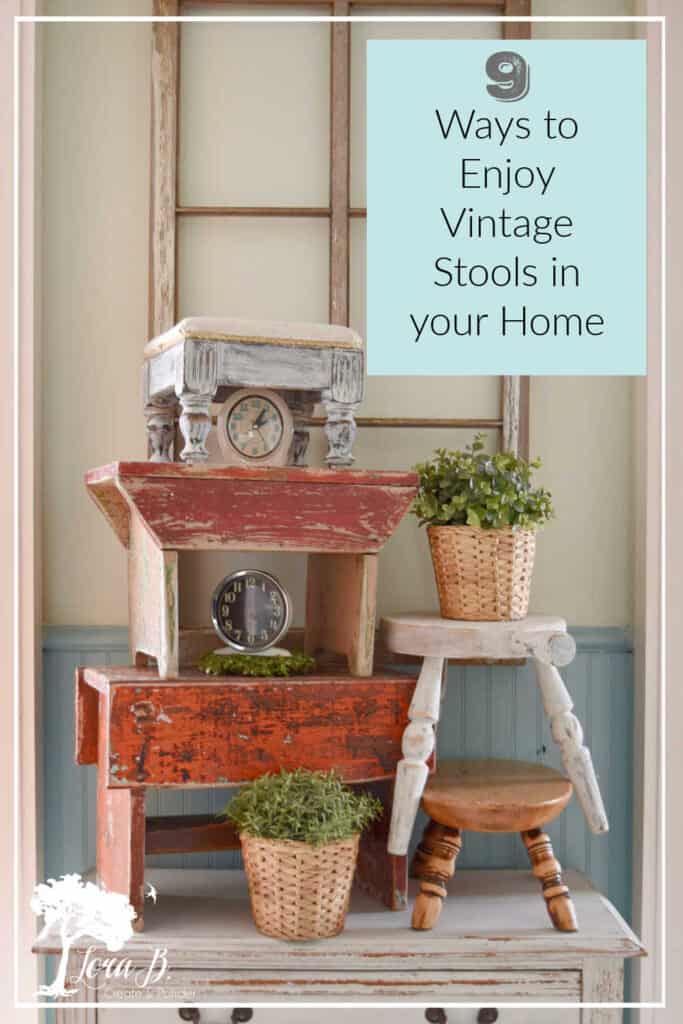 Old stools are a home decorator's treasure. They can be used in many ways, for function and charm. Many of these vintage stools were handcrafted; made for a specific purpose and totally unique. They wear time-worn character, which makes them even more appealing. Here are 9 Ways to Enjoy Vintage Stools in Your Home.
Today's post is part of our monthly Lifestyle of Love series, hosted by Cindy at County Road 407. If you're visiting from Dabbling and Decorating , I'm sure you enjoyed Ann's explanation of antique and vintage chairs. I'll have the rest of the links at the end.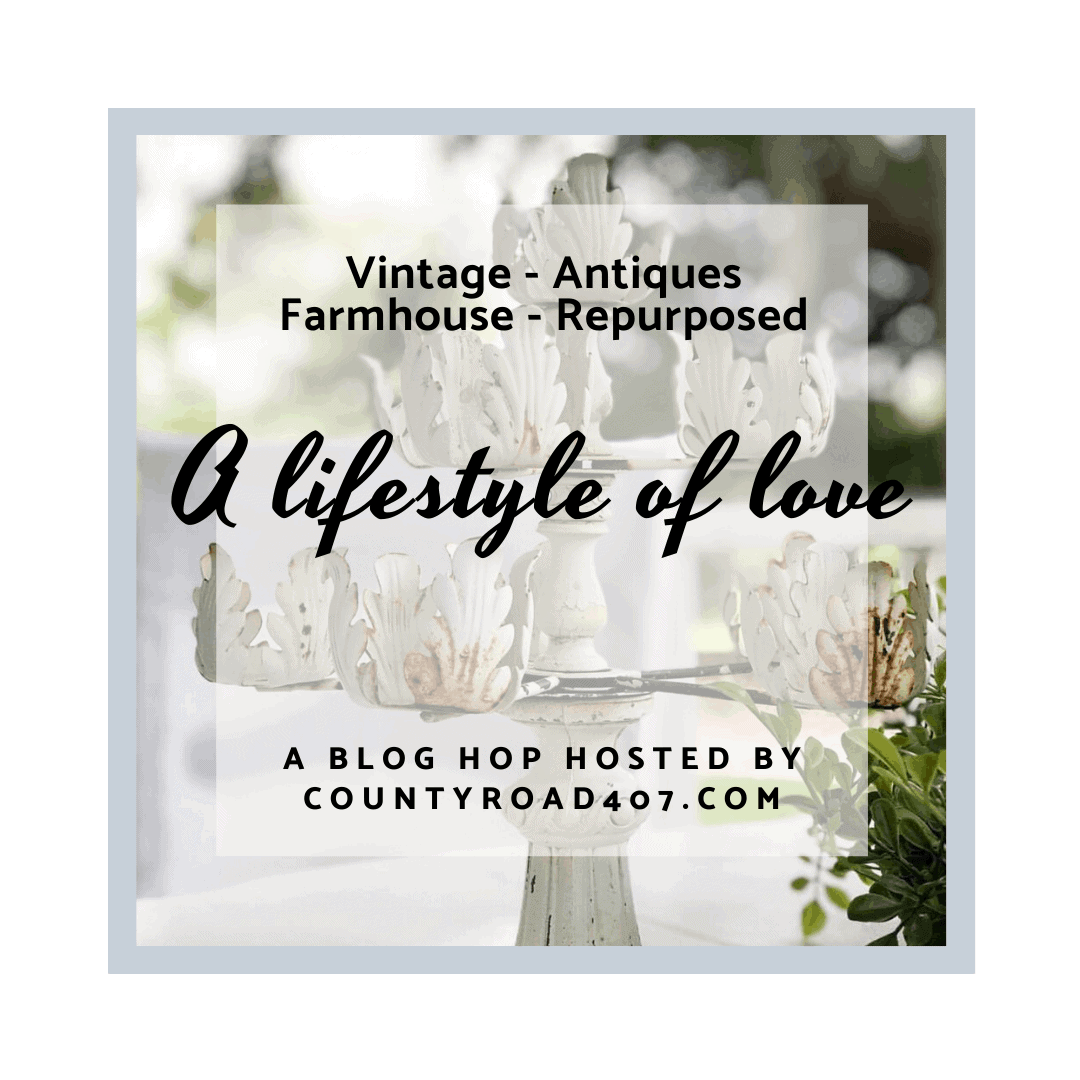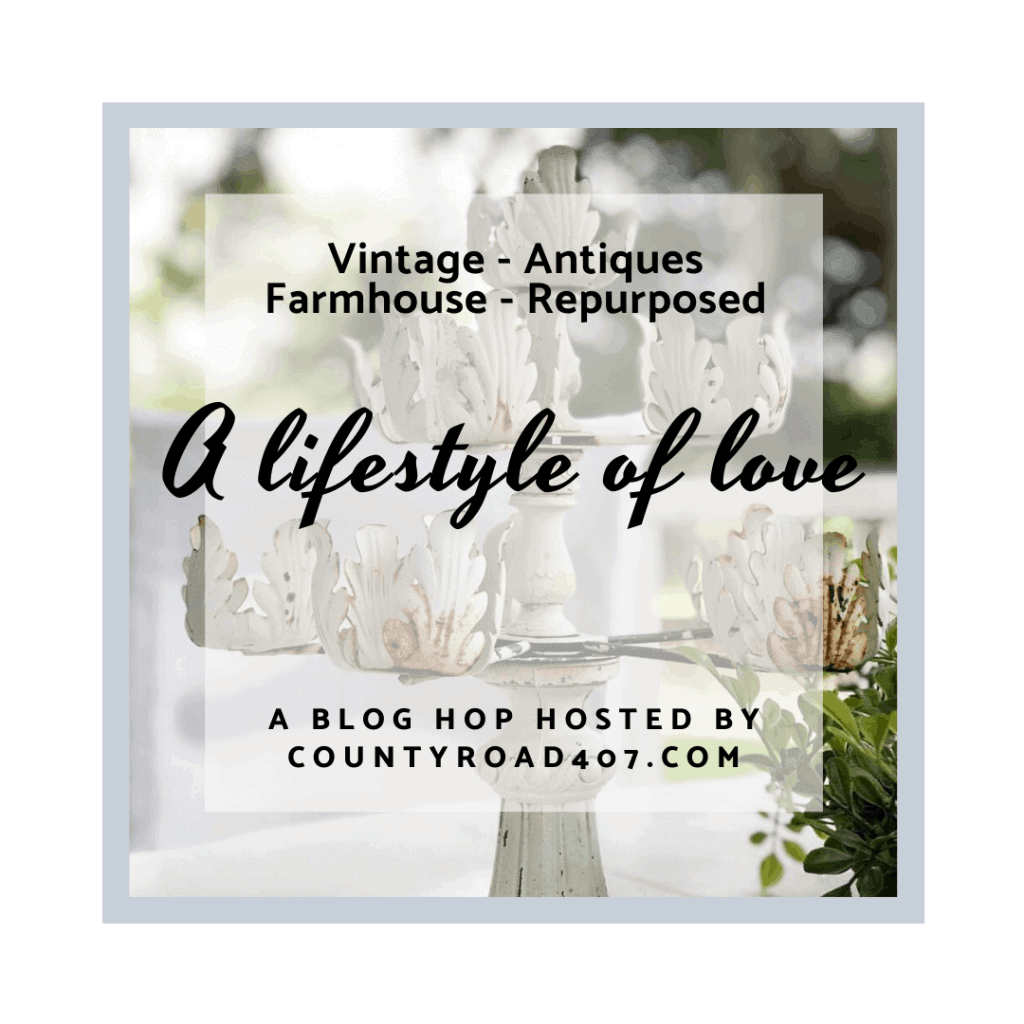 Here are the handful of stools in our home and how they are used over and over, for decor and function! I think getting a few more wouldn't be out of the question…maybe one in green?
9 Ways to Enjoy Vintage Stools in Your Home
For your convenience, this post contains affiliate links. If you make a purchase, I may receive a commission. There is no additional cost to you. My full privacy policy is here.
Use An Old Stool as a Side Table
Inside your home or on the porch, little stools can be the perfect perch for a cup of coffee and a book. They don't take up much space and can be moved easily. If you've got two of them, you can rest your feet on one, too!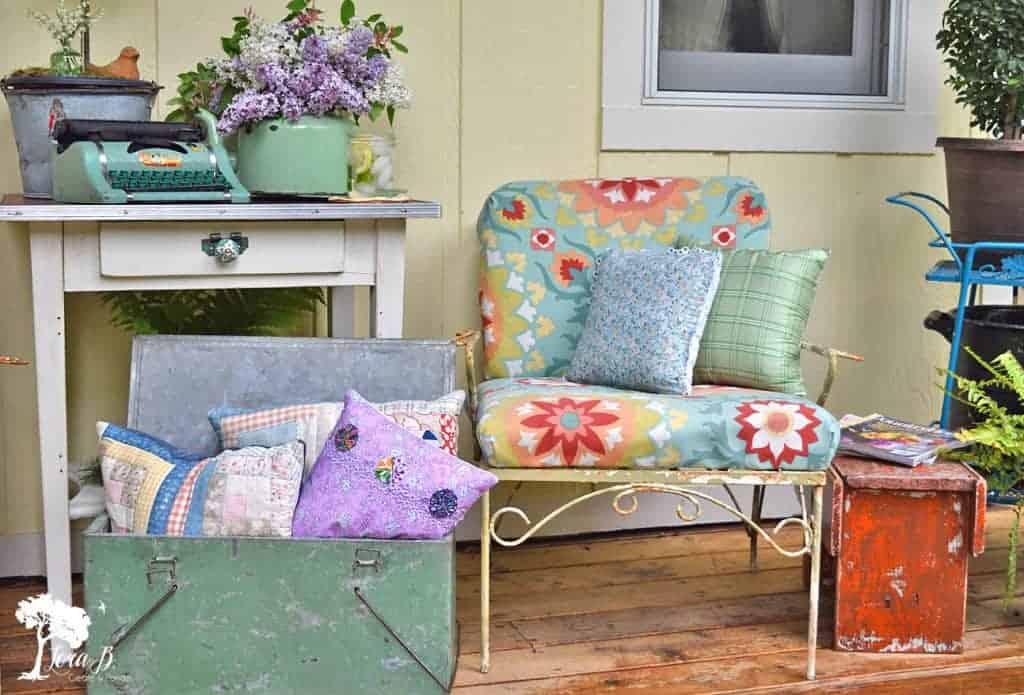 Set a Plant on a Vintage Stool
Stools make the perfect perch for a plant. Everything from a succulent to a topiary gets "elevated" importance when placed on a vintage stool.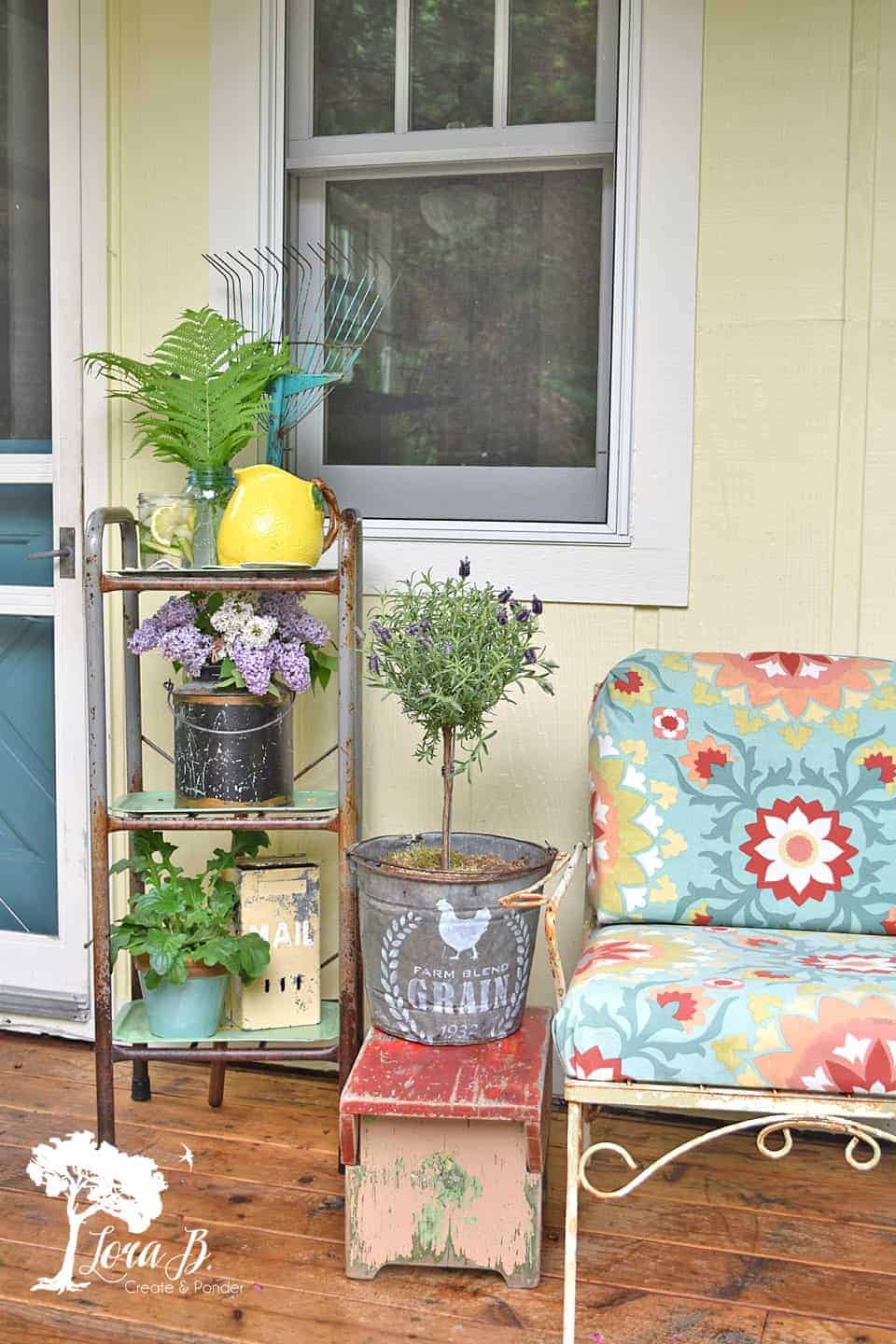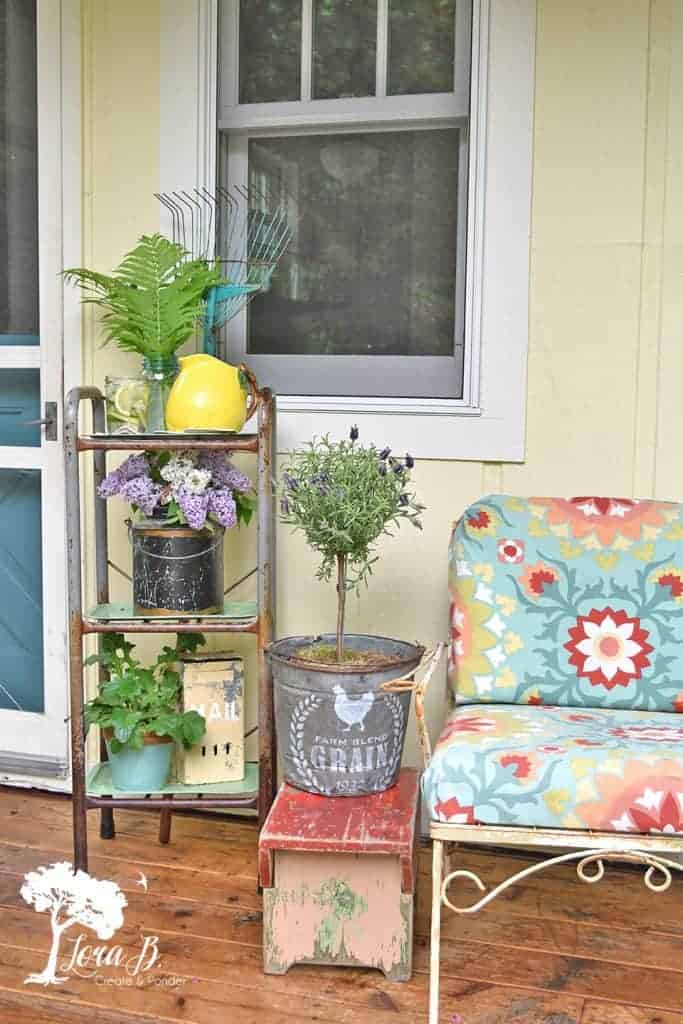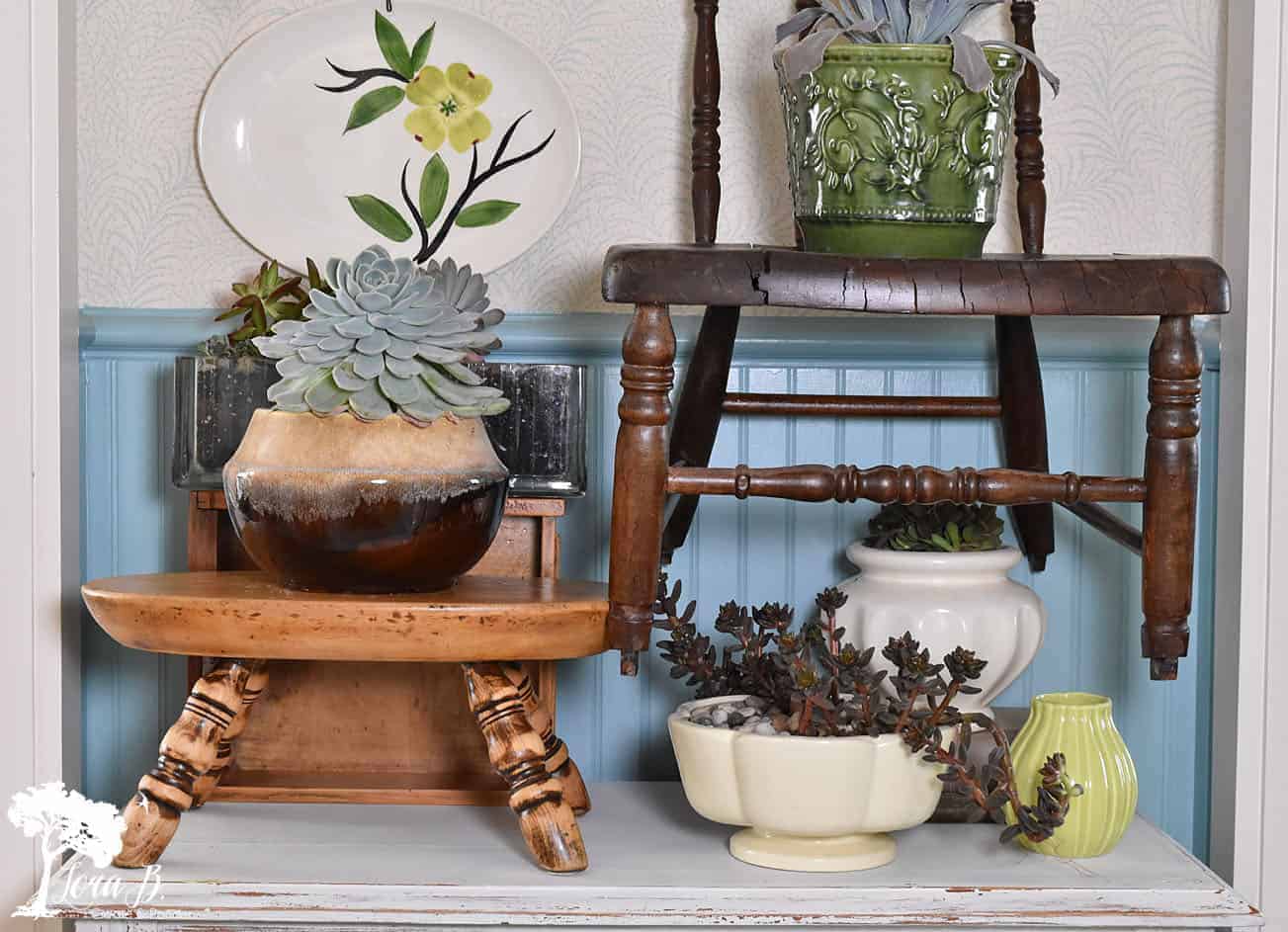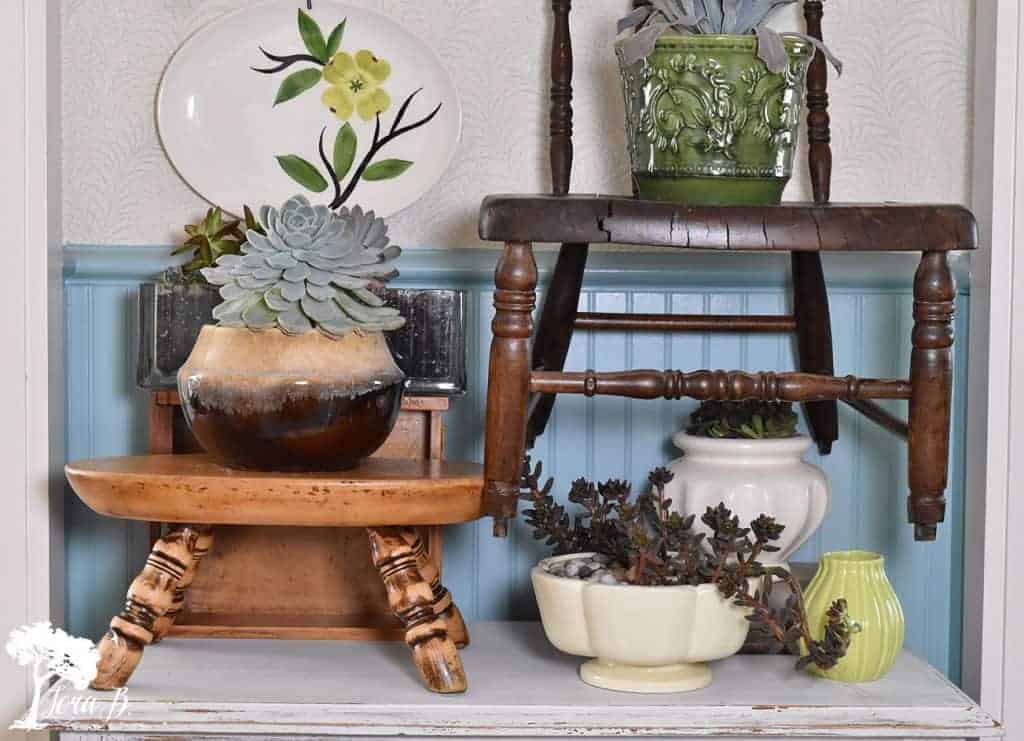 Old Stools are Perfect for a Stack of Bath Towels
When we remodeled our upstairs bathroom, I was hoping we'd have enough space for an old piano stool. For years I'd dreamed of stacking a plush set of bath towels on one. Yep…I've looked at way too many magazines.
But isn't it just vintage goodness to see a stack of bath towels sitting on an old stool? Some ladies dream of jewelry…but this is my dream come true:)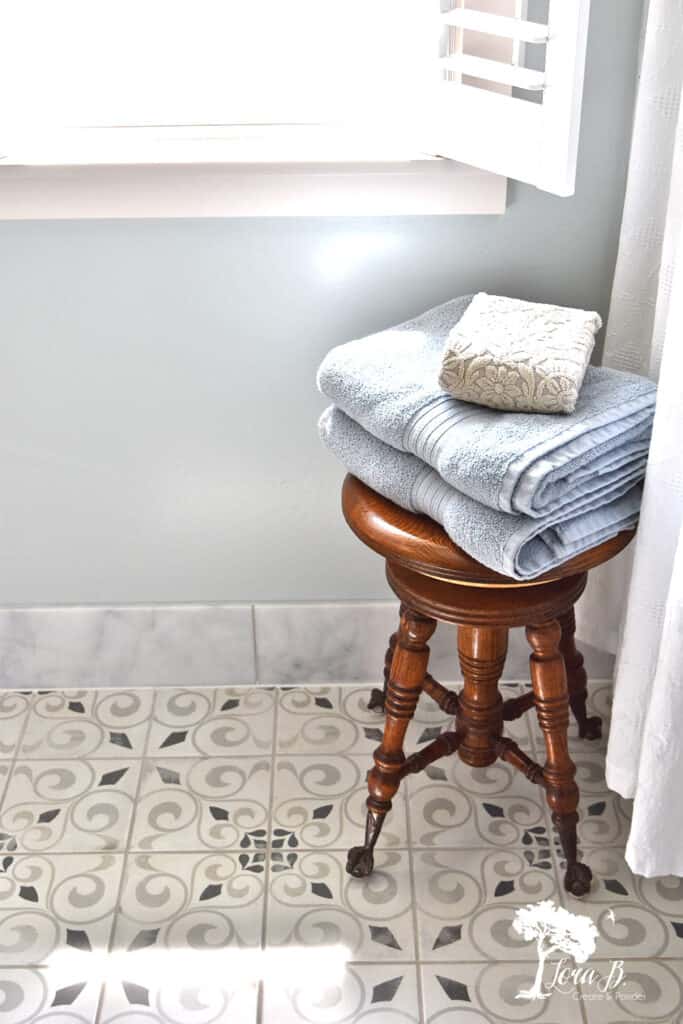 Show Off Your Favorite Quilts or Afghans
Another still life vignette that's perfectly country is a stack of blankets on an old wooden stool. Whether it's a stack of patchwork quilts, granny square crocheted afghans, or wool plaid tartans, an antique stool is the perfect way to show off your collection. And keep the cozy close at hand, too.
Elevate Food On a Buffet
Sometimes the food on your buffet just needs a lift. Adding different heights to your food display can make it more aesthetic. Little old stools may be just what you need to add height and character.
For Happy Girl's grad party, a stool was the perfect solution to pouring the Cucumber Lime Punch perfectly.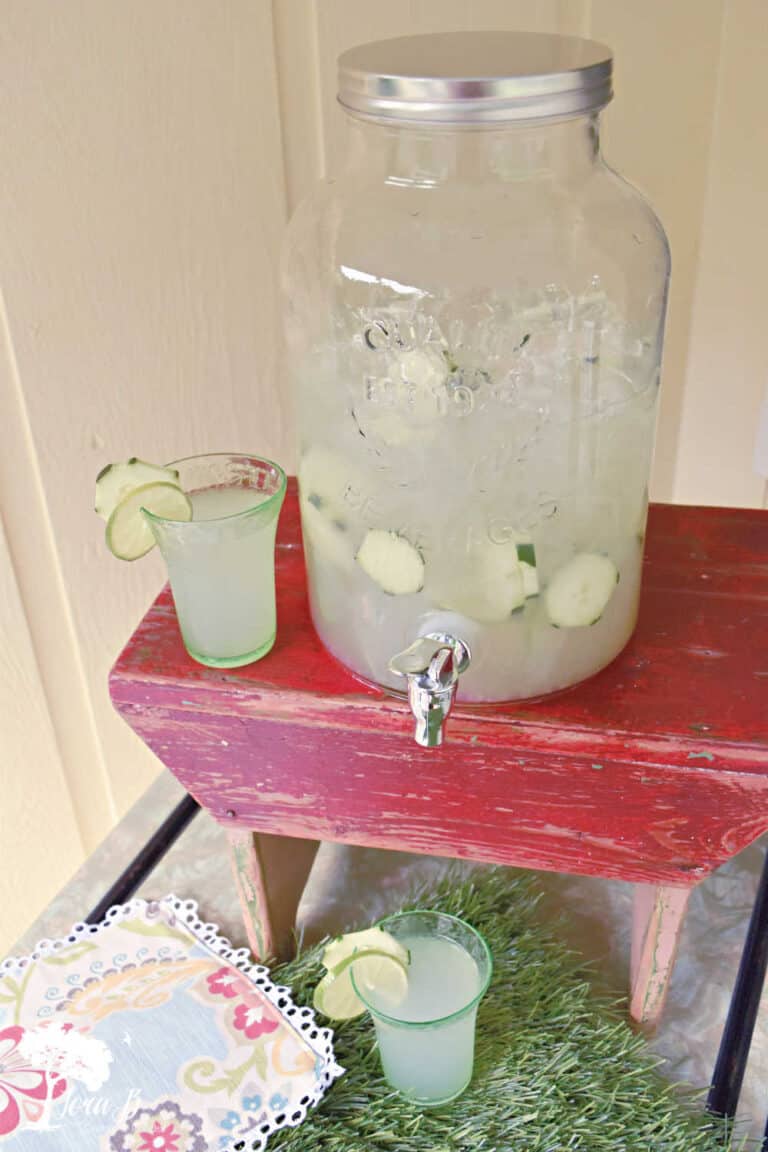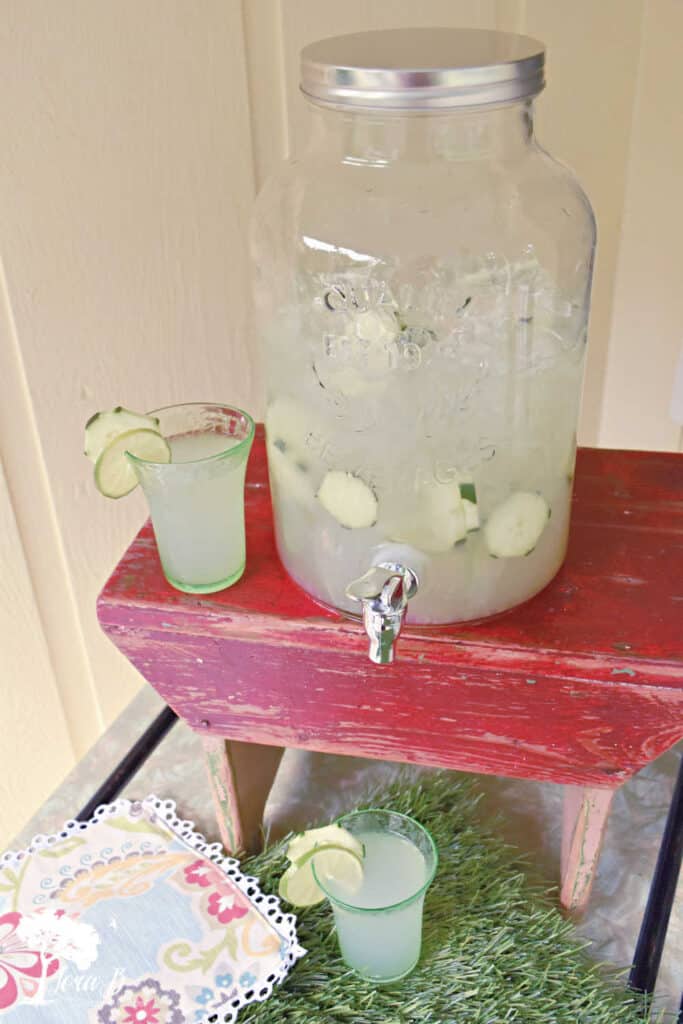 Elevate Any Decor Accessory with an Antique Stool
When you're styling your home decor, old stools can be the perfect answer. They can make that certain accessory the right height for your vignette. Having a variety close at hand, in many sizes and colors makes decorating so much easier.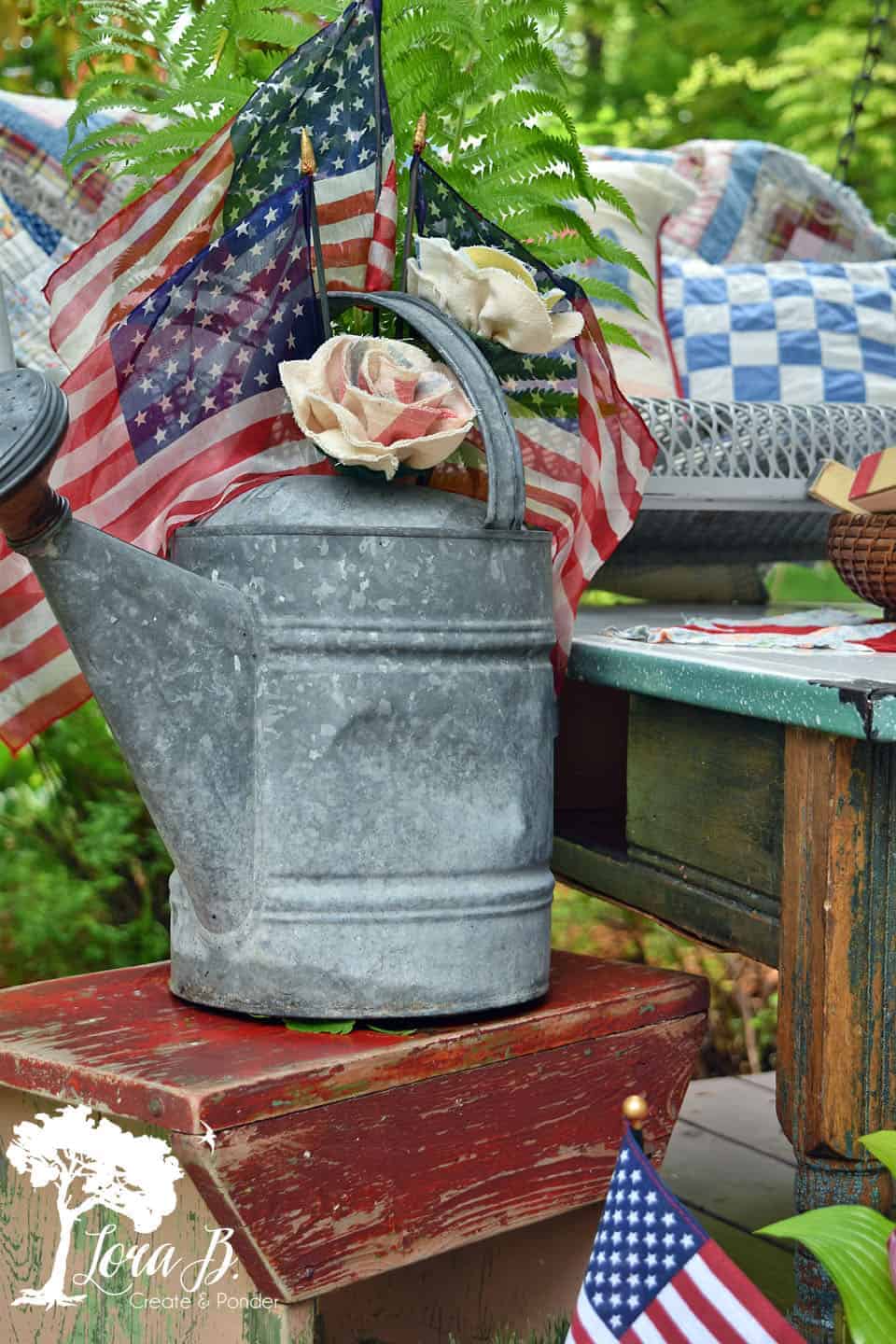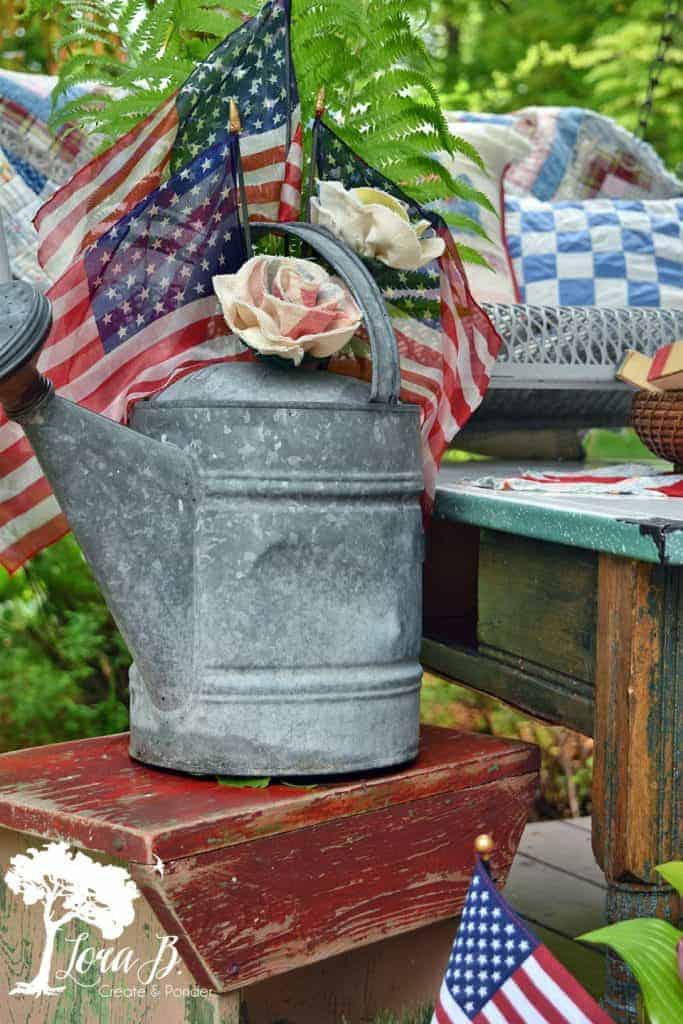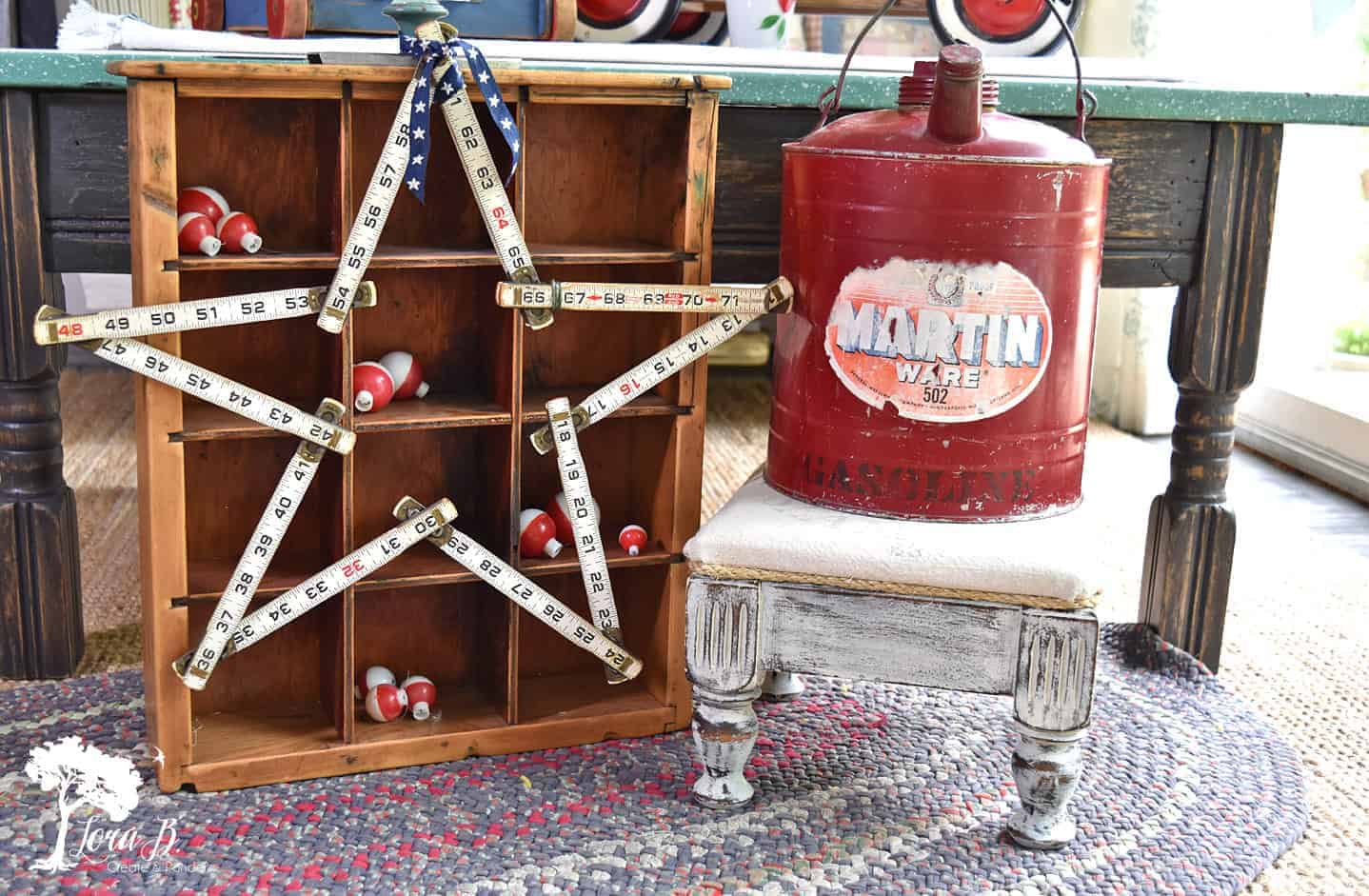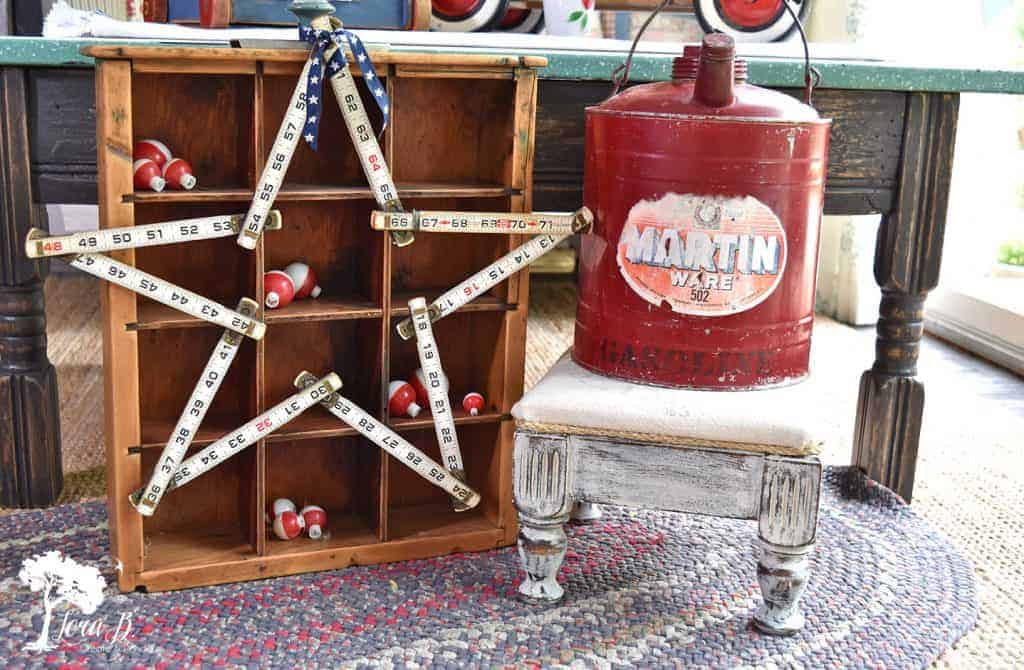 Place in a Small Entryway
When you have a small entryway, an old stool may be your best functional option. You can sit on it to put your shoes on and off, or set your purse there while you're getting your coat on. It doesn't take up much space and can be so handy!
Stack Them as a Charming Vintage Display
When you're not using them someplace in your home, your vintage stools can become a charming display themselves! They're too cute to be hiding in storage somewhere. Create a still life by stacking, tucking other vintage smalls and faux plants in with them. When you need one, you'll know right where they are.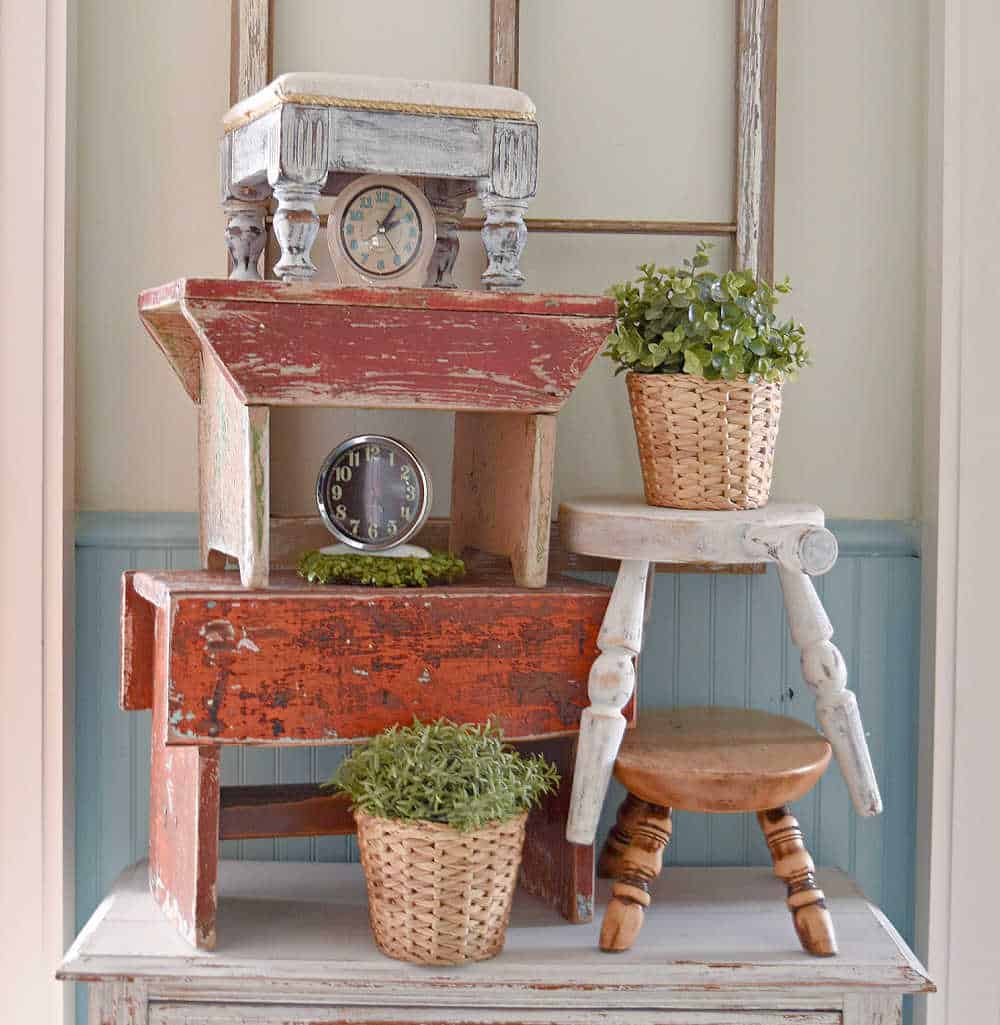 Last, But Definitely Not Least…Use Old Wooden Stools for Function
Many old wooden stools were probably made for this purpose…or to reach high cupboards. When my sister's Littles come over, it's nice to have a stool in the bathroom for them to reach the sink. I love the old stools that have a handle hole in the top. So easy to grab and take them wherever you need them…for beauty or function! Or maybe a combo of both:)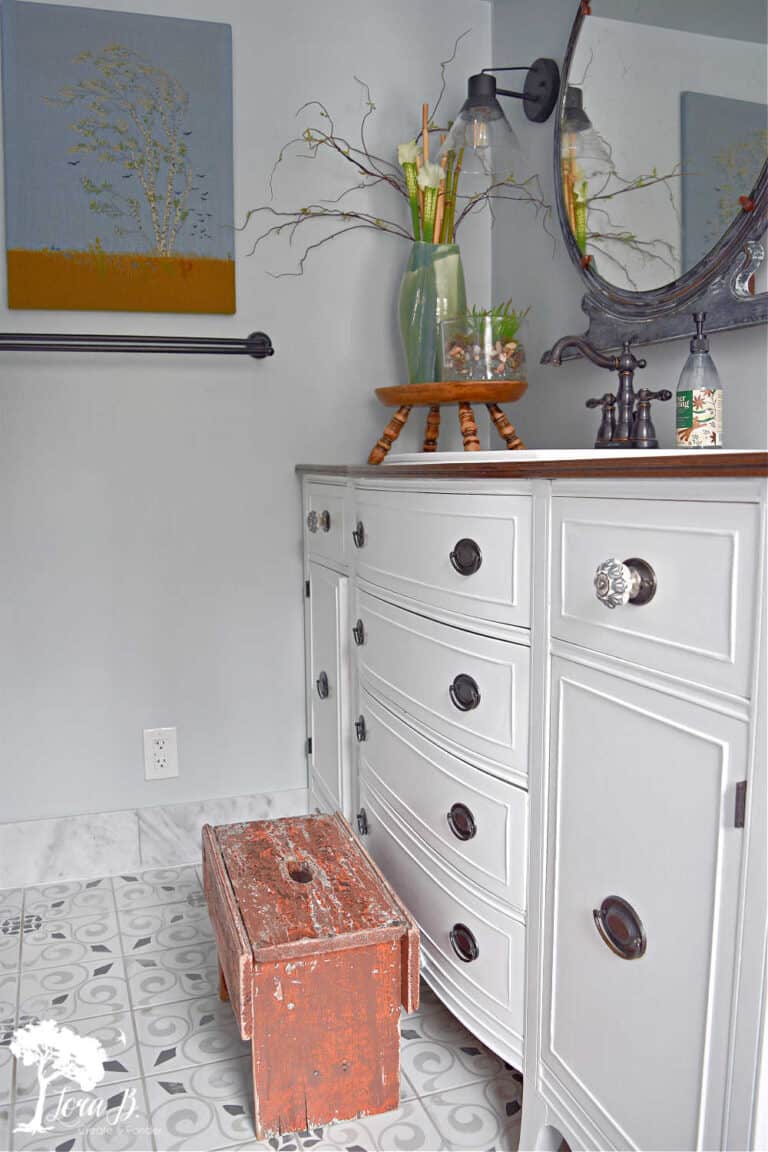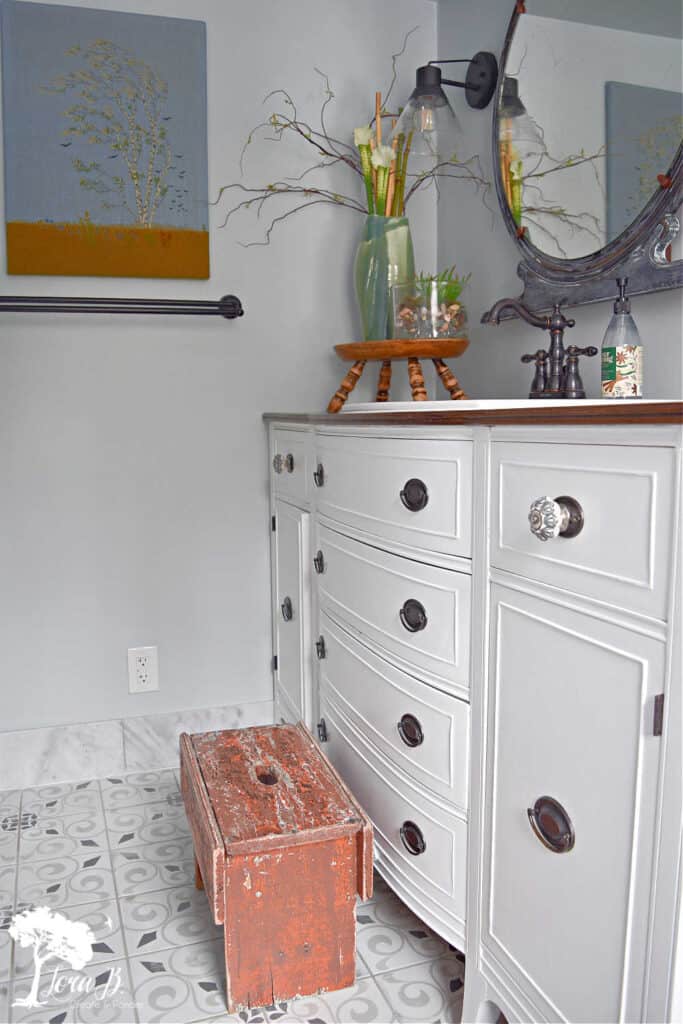 Do you feel like you know what to do with an old stool now? Thinking about what you can put on yours? Or maybe you're thinking you need a couple vintage wooden stools around your home. Keep your eye out for them when you're secondhand shopping; you can always give them a makeover with paint, sanding, or stain.
For more of our Lifestyle of Love series, see HERE.
Visit CoCo at The Crowned Goat next; she's sharing a beginner's guide to chair upholstery, which is a great skill to know!
Thanks for reading 9 Ways to Enjoy Vintage Stools in Your Home. Become an Insider to keep the ideas flowing!
Pin, Share, and Enjoy the Rest of the Inspiration!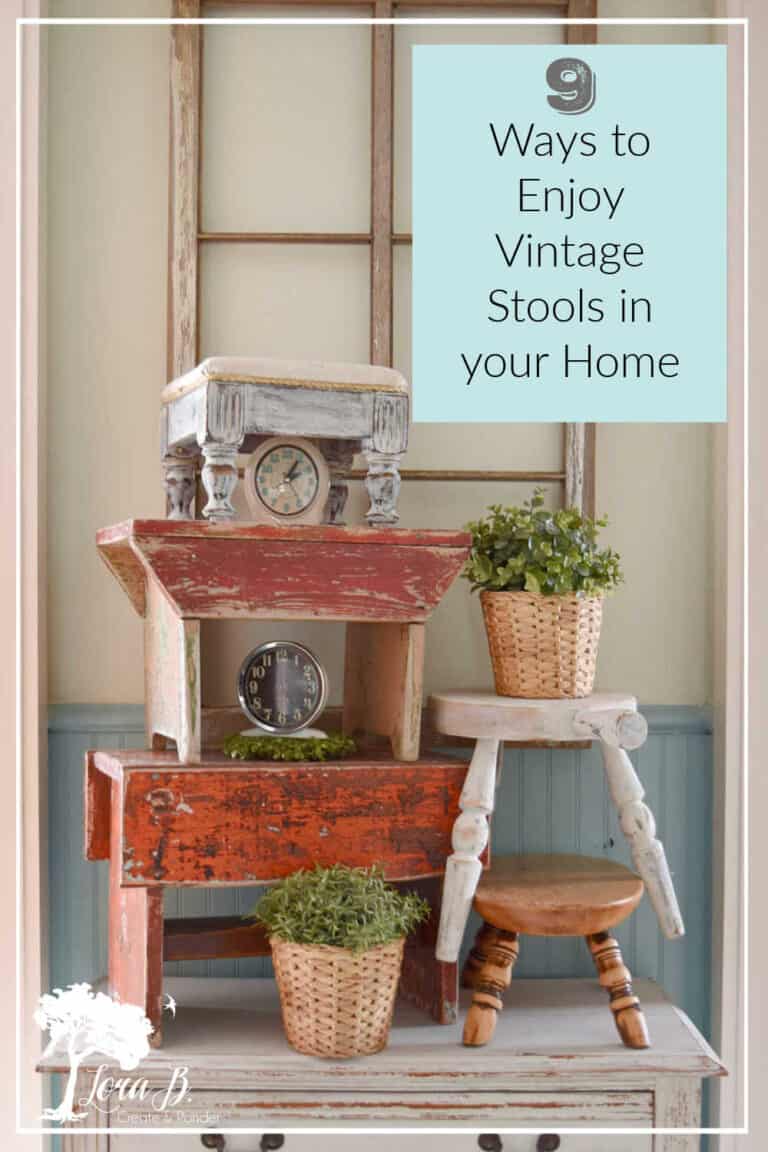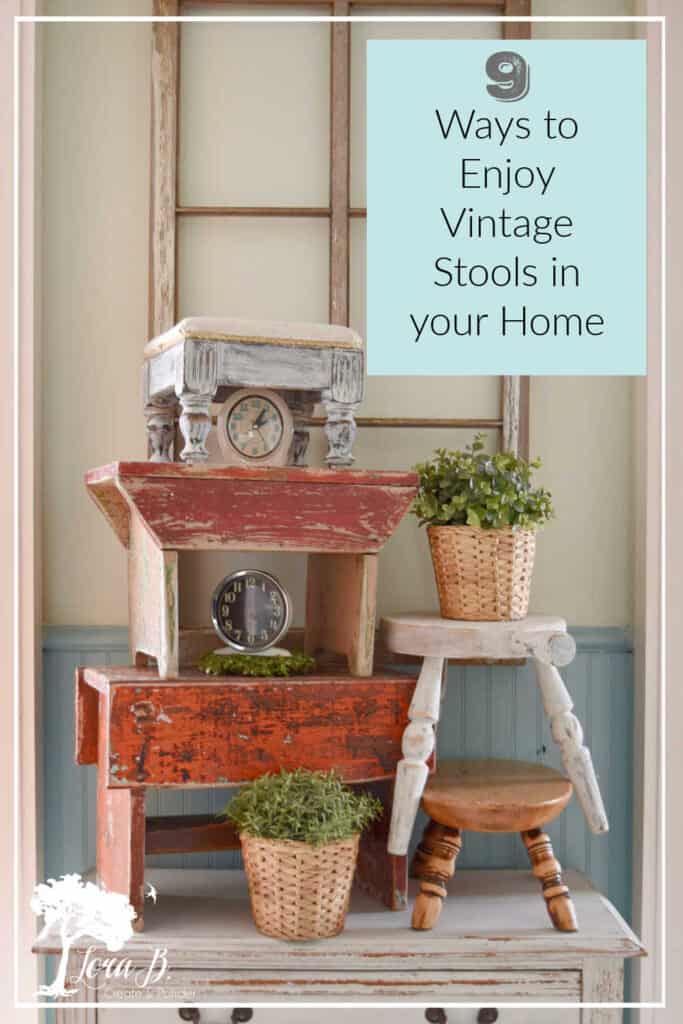 Lifestyle of Love: Old Chairs and Stools
Sharing at these lovely parties: