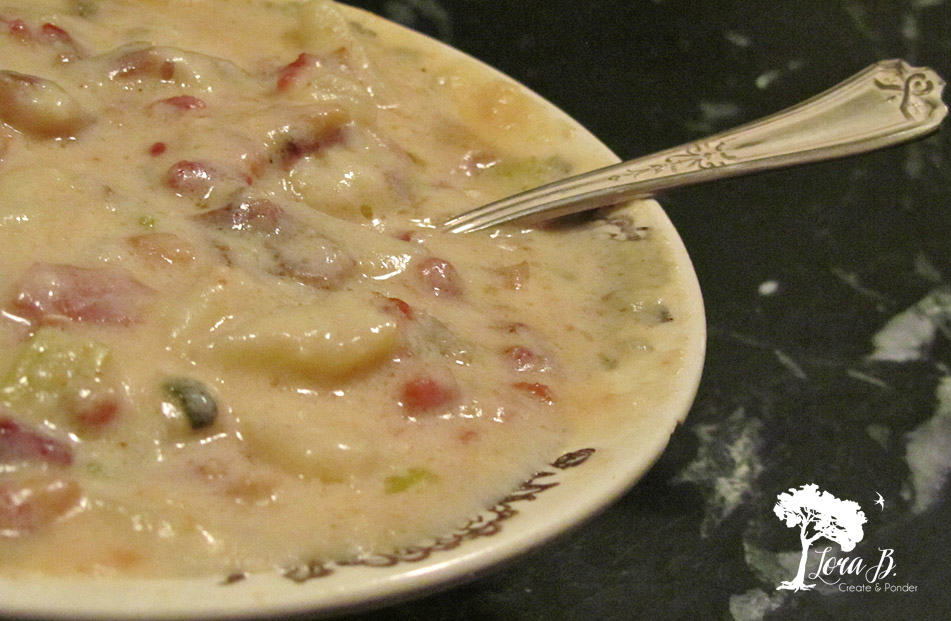 Once the weather turns cold, my favorite meals consist of a hearty homemade soup, a simple vinaigrette salad and some bread!  This Baked Potato Soup has always been one of our favorite comfort foods on a cold, wintry, night! And every time I've shared it with guests, they always want the not-skinny recipe. Definitely worth it!
Baked Potato Soup
Ingredients:
2/3 cup margarine/butter
2/3 cup flour
7 cups milk
4 cups red potatoes, poked and baked, cooled, cubed with skins on
4 green onions, chopped
12 bacon strips, cooked and crumbled
1 1/4 cups shredded cheddar cheese
1 cup sour cream
Directions:
In stockpot/soup pot, melt butter.  Slowly whisk in flour and heat until smooth.  Add milk couple cups at a time and stir until thickened (yes, this can take a while). When thickened, add potatoes and onions.  Bring to a boil and stir constantly (so it doesn't stick to the bottom).  Reduce heat, simmer 10 minutes.  Add remaining ingredients, and stir until melted and blended.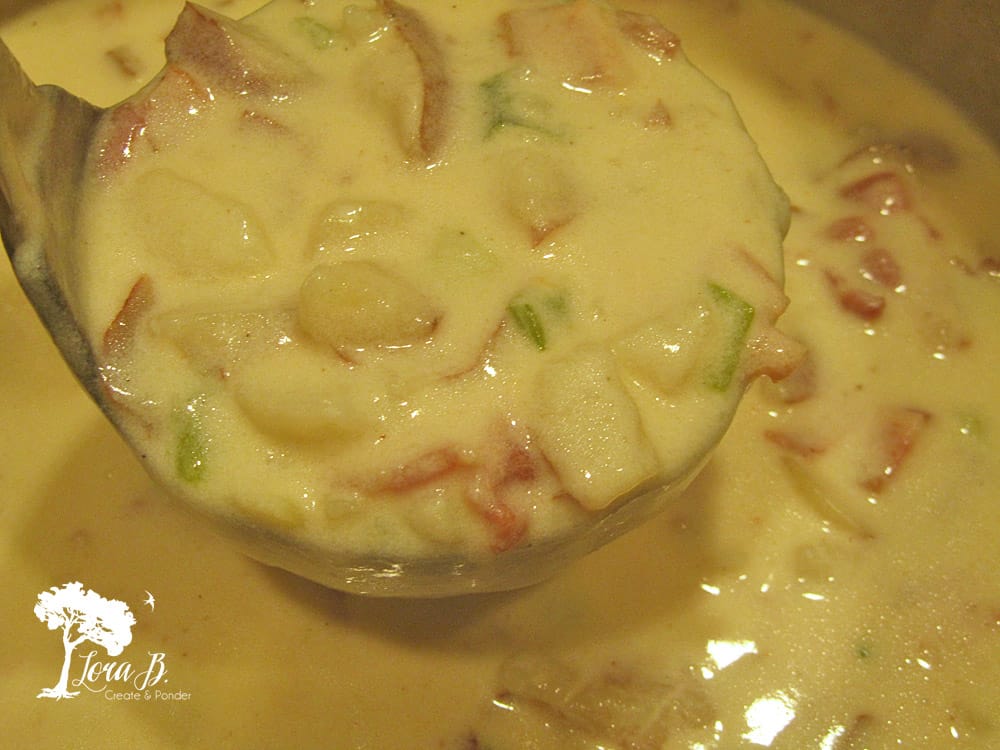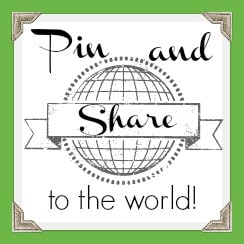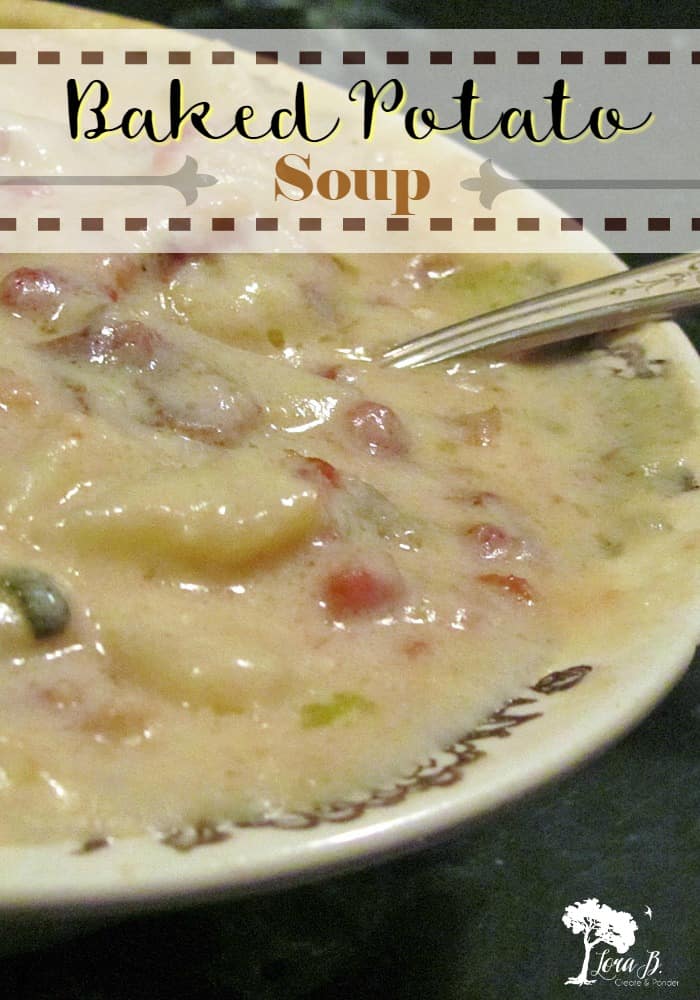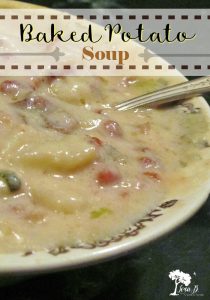 Linking up with: