When is Re-Upholstery a Good Idea?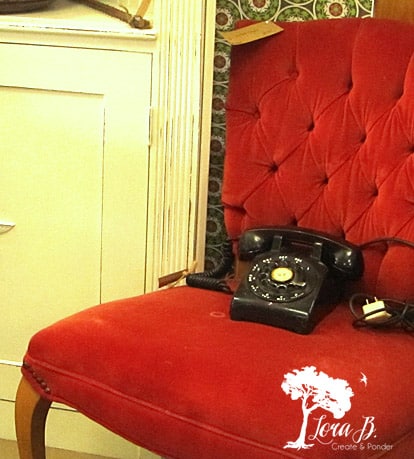 Years ago when I worked for a high-end custom furniture store, we would regularly have people come in, glance over the beautifully coordinated vignettes with large fabric samples as a backdrop, and ask, "Do you re-upholster davenports?" Here are some of the considerations I would talk with them about when debating about reupholstery.
First off…
If you use the word "davenport" for the sofa that has presided in your home for 20+ years, chances are, it's done it's work. How many pairs of jeans have you owned in that time? How many cars? And you've sat on this couch multiple times every day during that time, correct? Had T.V. dinners there, entertained guests, with your dogs and cats occupying the cushions at night?
The family couch is a workhorse!
But despite it's years of faithful service, your husband is complaining about spending money on one. I know. Most guys just don't revel in purchasing a new sofa, or a new chair or two, for that matter. Don't you need a water softener, or a new toilet?
So you think, "I know… we can just re-upholster it!" Cheaper, right?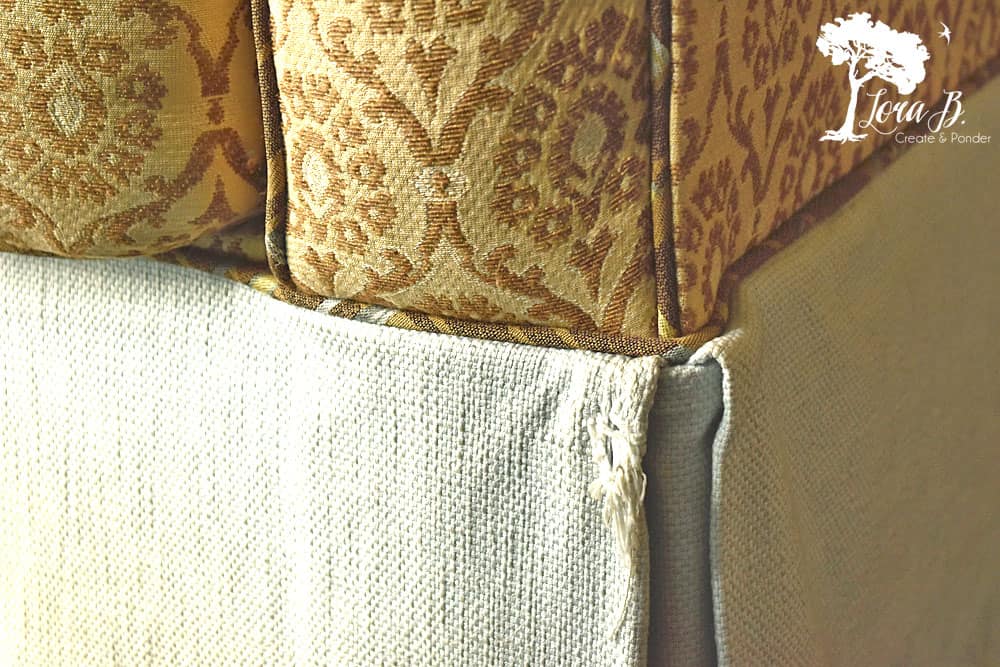 Actually, not really.
Think about it. New upholstered furniture at the big box store is made in a factory, where they have numerous, close to the same models being made in rapid succession. The fabric is all cut out by a motorized arm, and then sewn by another machine. There's maybe a human being that puts the padding on, and staples it all up, but I'm sure they're working on a robot that can do it in the future.
With re-upholstery, there's one, trained-through-experience person who is making a custom-cut fabric pattern, sewing it on their costly industrial sewing machine, purchasing additional (expensive!) foam and batting, and then stapling it all onto the frame, perfectly matching the fabric repeat.
And that's only the labor.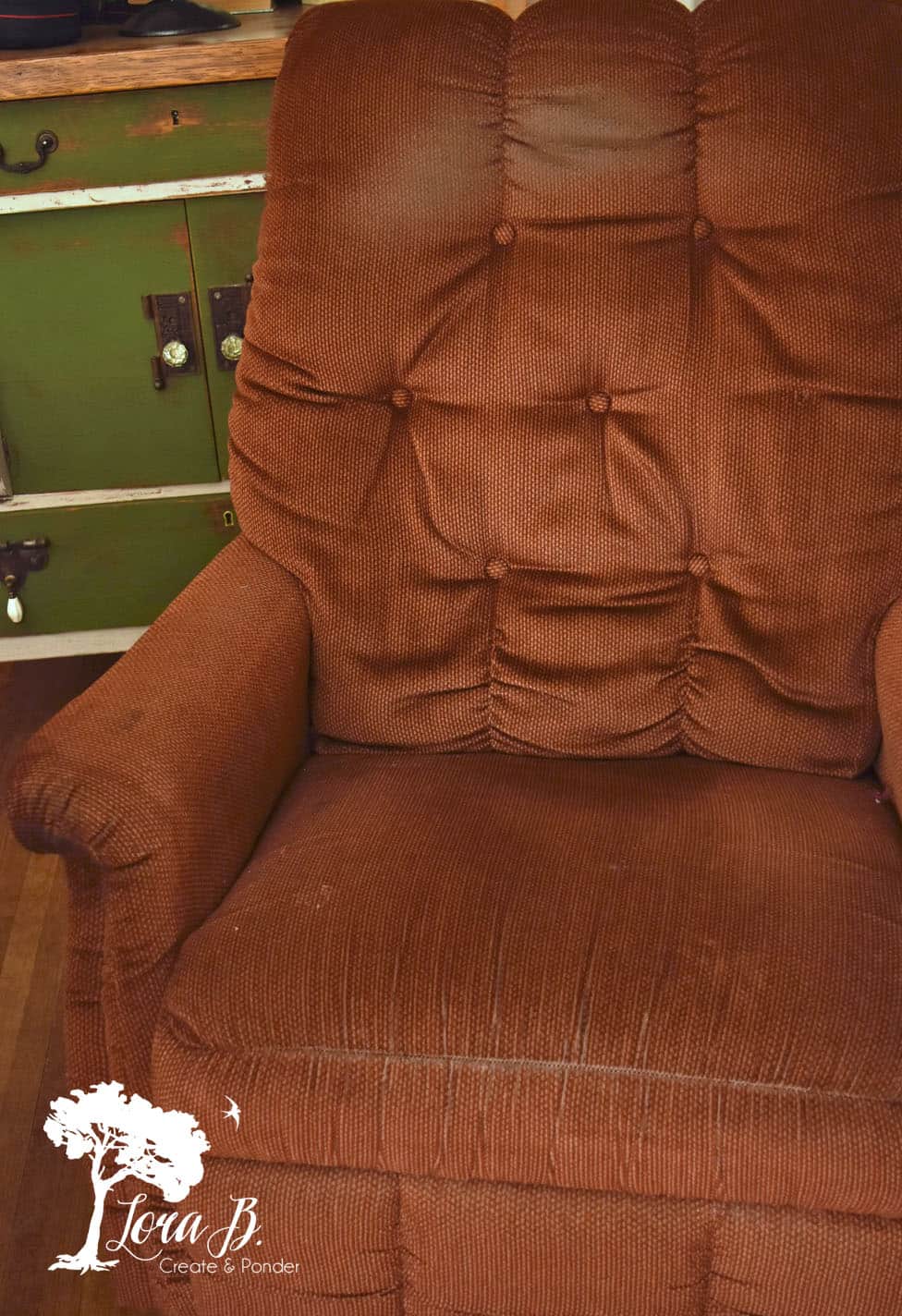 Upholstery weight fabric costs from $10-$25 a yard at a warehouse discount store. First run fabrics will be higher. An upholstered chair with a removable cushion needs from 8-12 yards, depending on the repeat. A sofa uses approximately 16-18 yards. Add this cost to the labor, and you'll be near what a new piece will run at the furniture store (or more).
The upholsterers out there are screaming, "Hey, you're hurting my business!" Actually, I'm just pre-qualifying your future customers! I love your work! And wish I had the skills myself.
Because there are times when re-upholstery totally makes sense, and is worth the expense. The two comfy chairs in my kitchen in the pics above were beautifully and artistically re-upholsered 9 years ago. I picked out the fabrics myself at a discount warehouse, wanted the skirts to be a solid color to set off the patterned body, and used contrasting welt cord to accentuate the details. I had purchased the chairs 9 years apart in a solid yellow and a yellow floral. I wanted them to be dressed the same for my fake farmhouse kitchen, and knew the frames and the padding were still in great shape.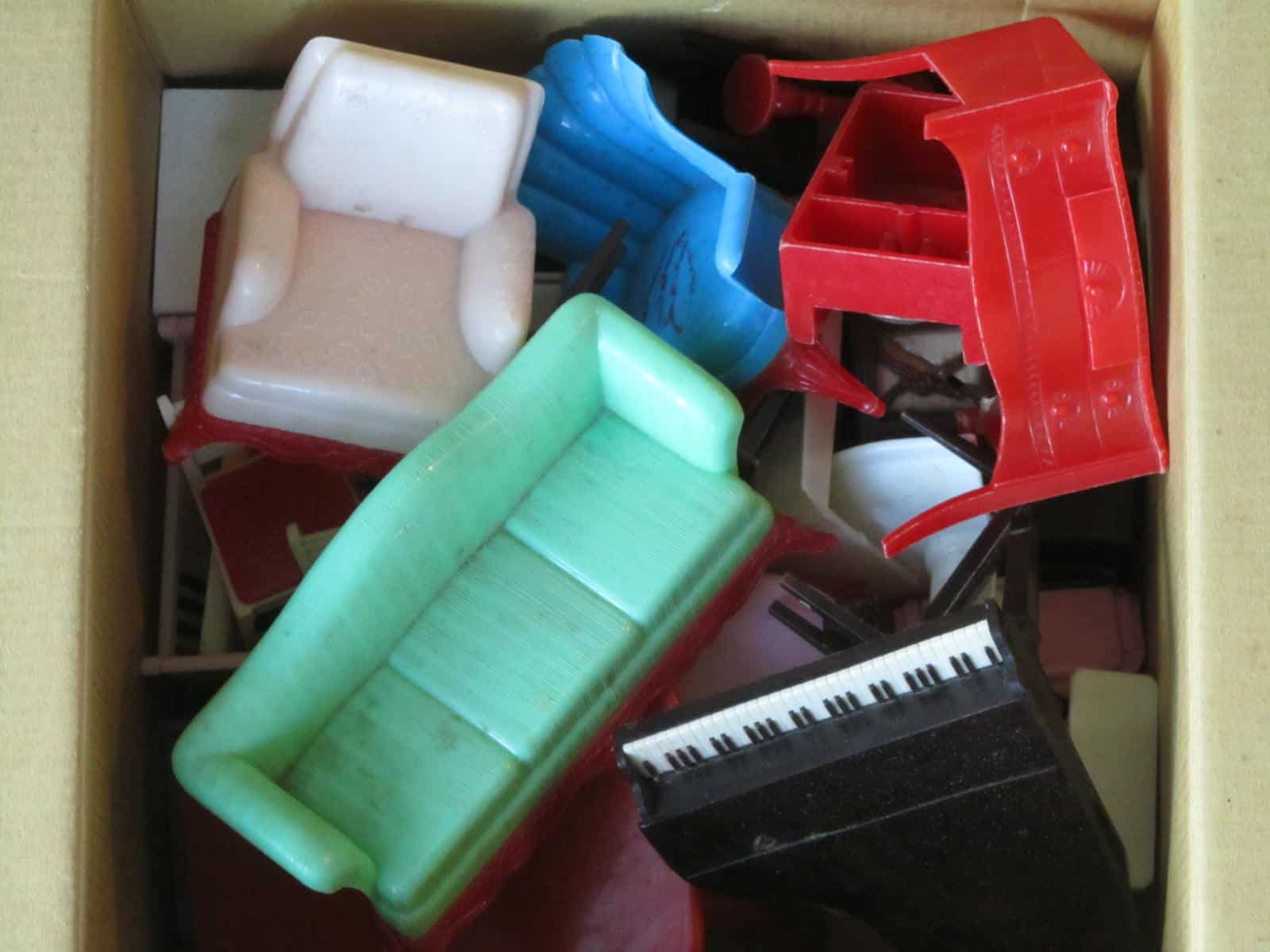 So when is re-upholstery a good idea?
Sentimentality: You've inherited a piece from great-grandma, and you want to preserve a family heirloom. You can certainly get it upholstered in a new, fun, mod fabric so it coordinates with the rest of your home. Antique and vintage pieces are made well; hopefully it won't need too much extra work.
Size, shape, style: If you bought a piece years ago, and it fits perfectly in that special spot in your home. You've shopped around and the styles available currently are too big, too___. Your piece is still in great shape (no creaking, enough padding), but the fabric's stained or worn out. You'll probably pay close to what a new piece is, but you'll be happy because your piece is perfectly sized and shaped for your home.
Vintage and Free: I've found some great vintage pieces on the curb (obviously not those in the pic below). As long as the body and frame are intact and don't need work, investing in the fabric and labor still gets me a great piece, customized for my home. Vintage pieces are usually smaller in scale, which I like for my older home, and chairs especially can be used in any room.Warning: if you love button tufting…it's usually more expensive because it's labor intensive.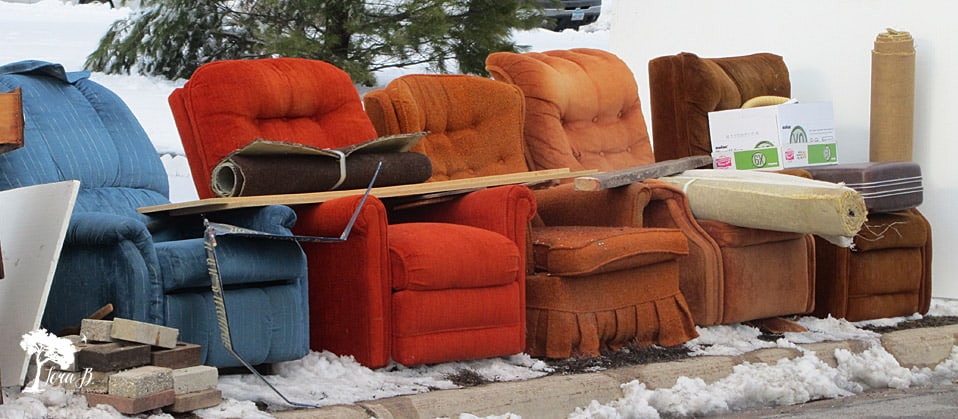 But if you're intent on your new chair or sofa being cheap, shop the bargain/overstock room at furniture stores, or check out floor sample sales. Craig's list is an option, because there's often someone moving who just can't take their in-great-shape furniture with them. Thrift stores and estate sales are an option, but I stick my nose right into the fabric for an up-close smell and look.
And if you're patient, like me, you just throw an old bedspread over and save your pennies till you can pick out what you really want! Because I'm sick of my already-re-upholstered chairs. The arms are too big, and I've learned that every inch of seating space counts in my space-challenged house!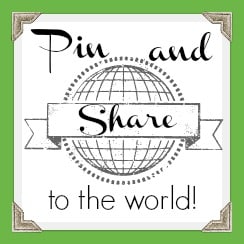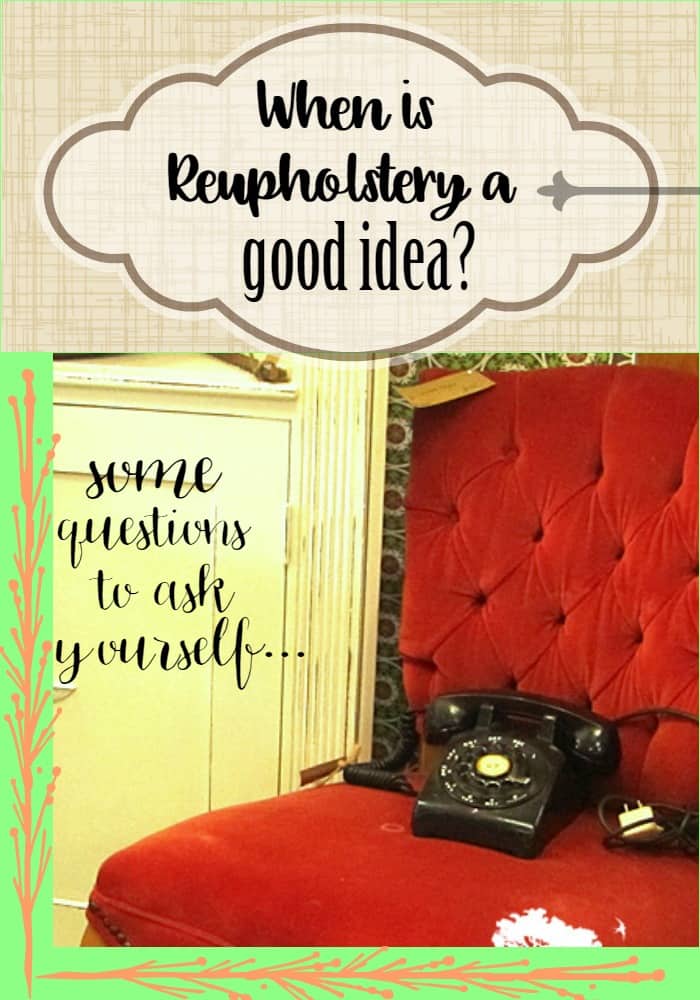 Linking up with: