Violin Instrument Case Repurpose
upcycle an old instrument case into a fun repurposed violin case shelf.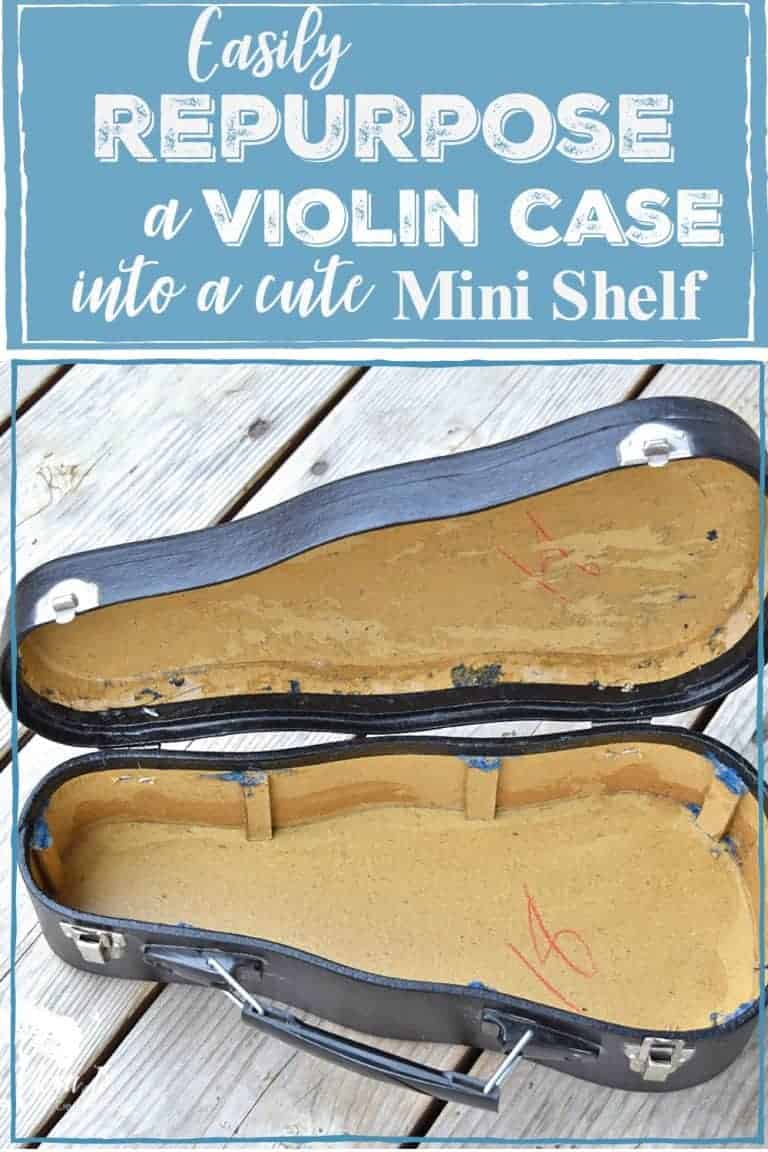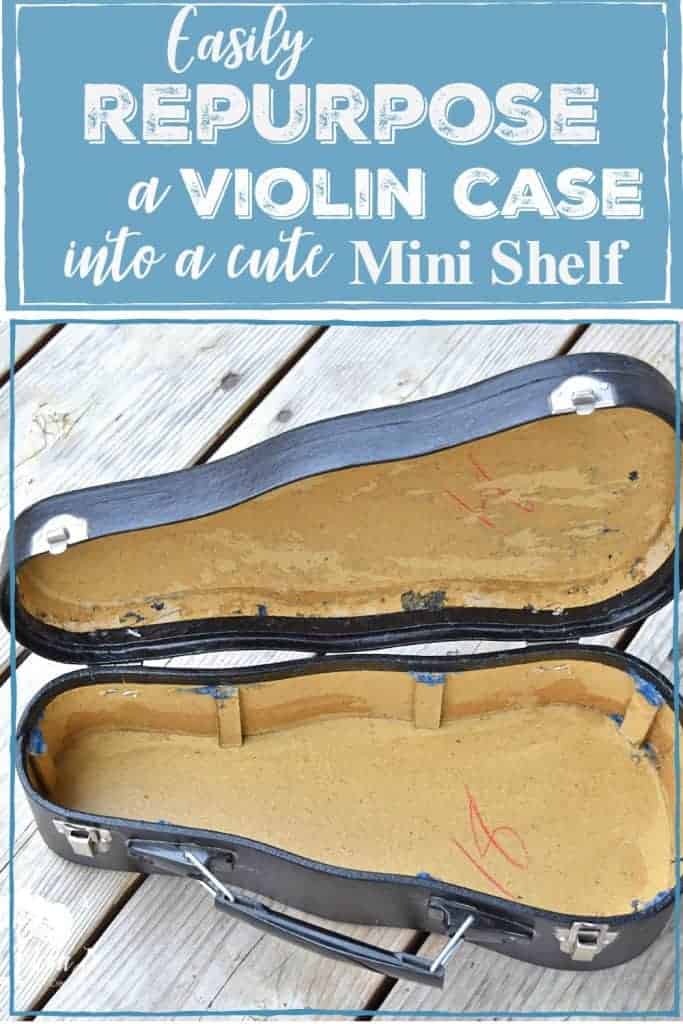 Old instrument cases can often be found inexpensively secondhand. The instruments themselves have gotten broken, but the case is still intact. I picked up this cute little child's violin case at an estate sale. I'd never seen one this small and knew it's curvy shape could be upcycled into something fun. Two little mini shelves were born from this Violin Instrument Case Repurpose.
Violin Instrument Case Repurpose
For your convenience, this post contains affiliate links. If you make a purchase, I may receive a commission. There is no additional cost to you. My full privacy policy is here.
A Curvy-Shaped Instrument Case Will Be Better
You could repurpose any old instrument case, but a curvy shaped one will be much more interesting than just a rectangular shaped one. A guitar case would be great for this upcycle.
This cute child-sized violin case caught my eye, because I'd never seen one so small. Who else is taken with anything miniature?
I ripped out the blue velour padding inside to have just the frame.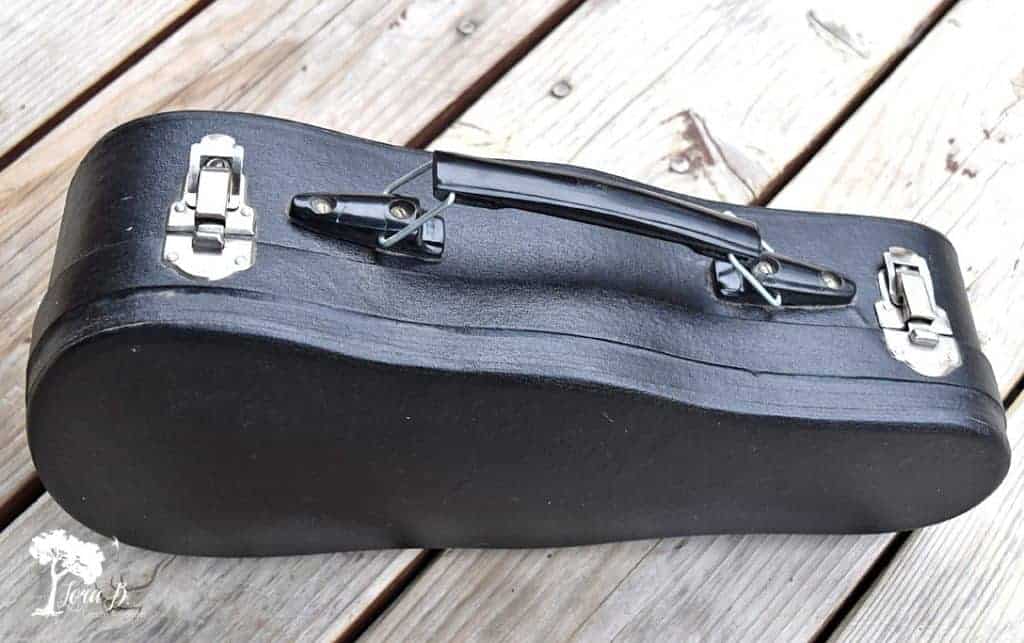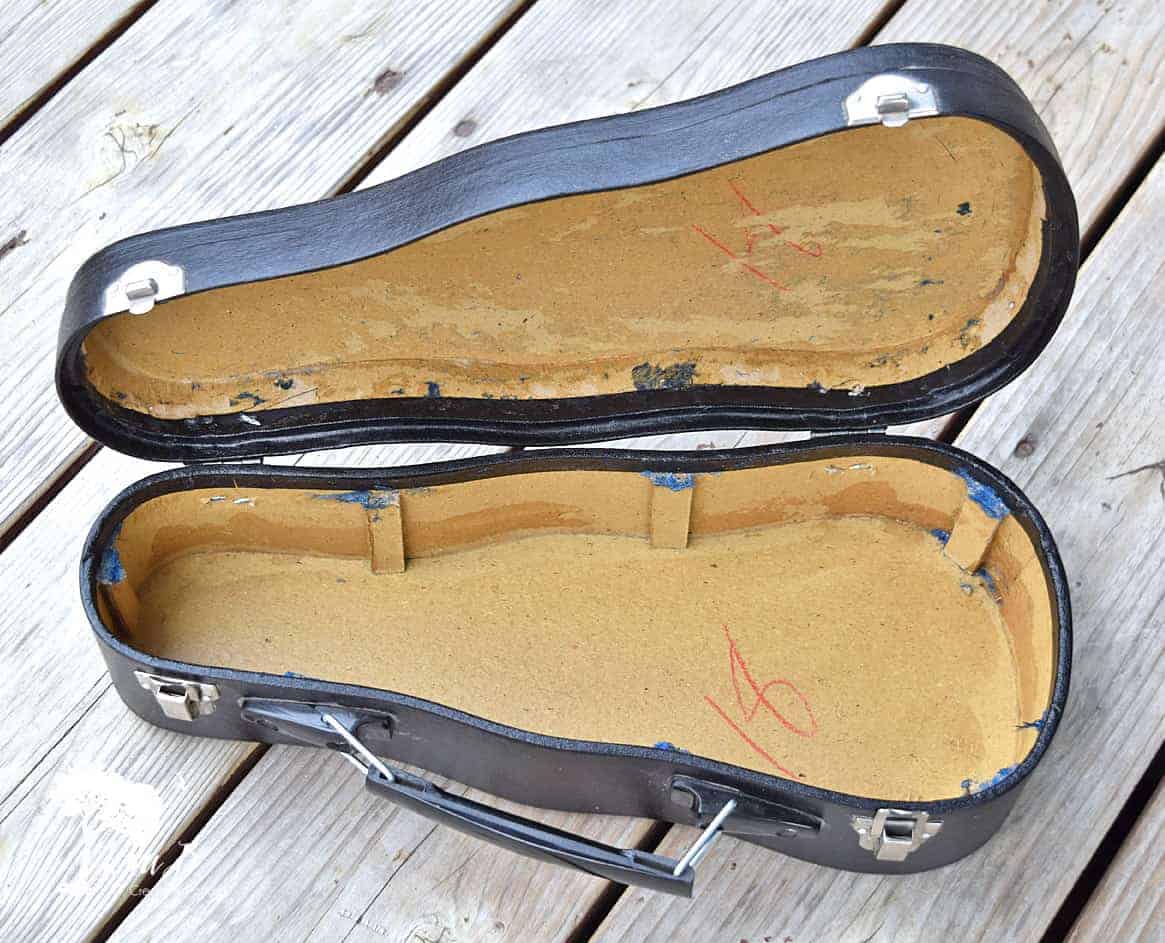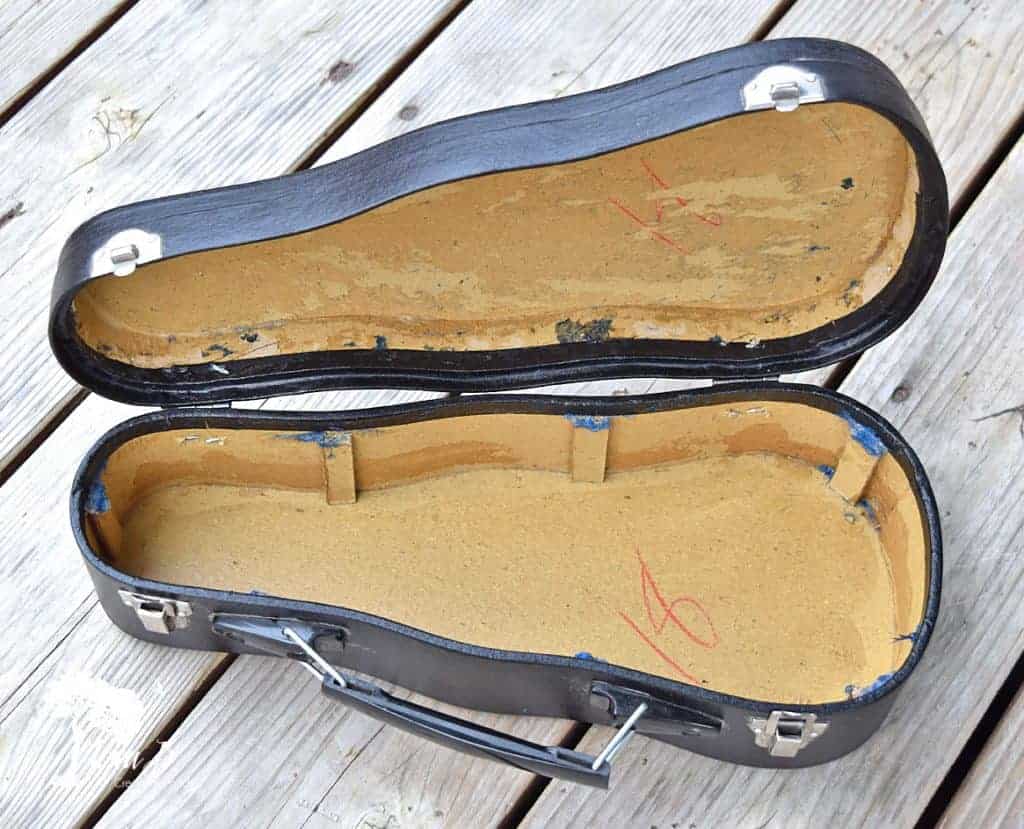 Separate the Violin Case Top and Bottom
To separate the top and bottom, take out the hinge pin. Use a nail set and a hammer to remove. This one was so small, we had to use a nail to push it through.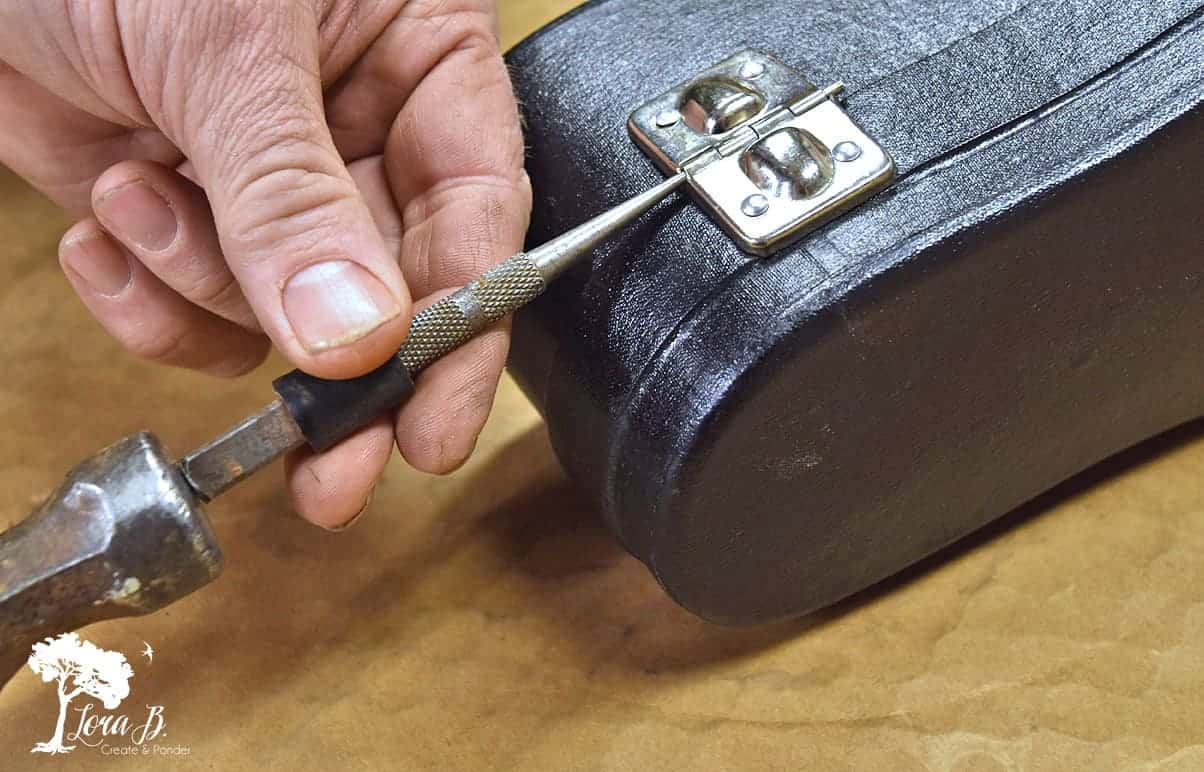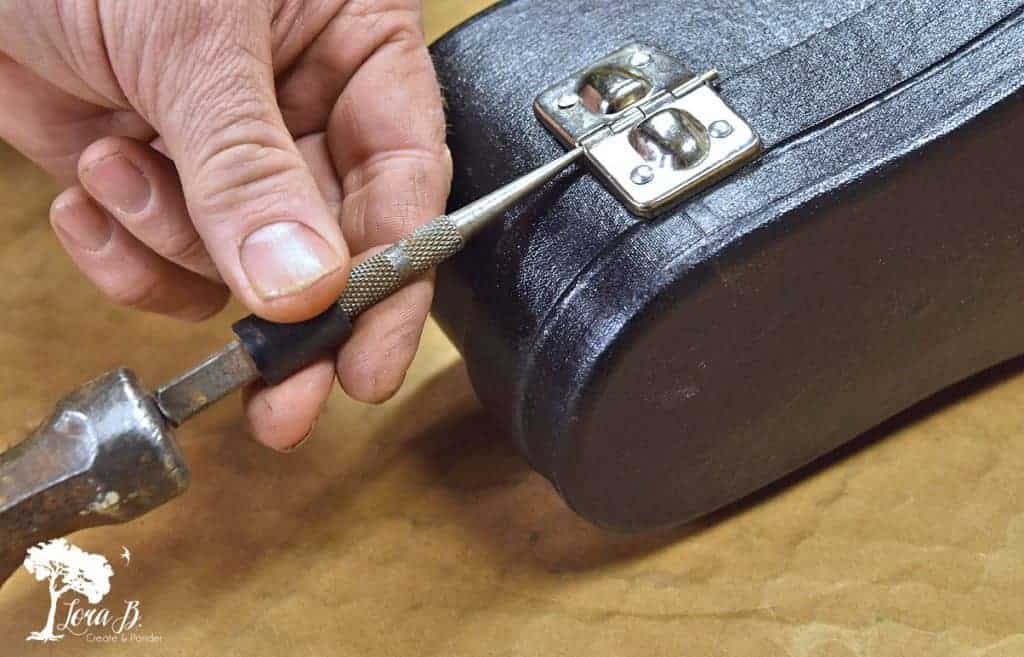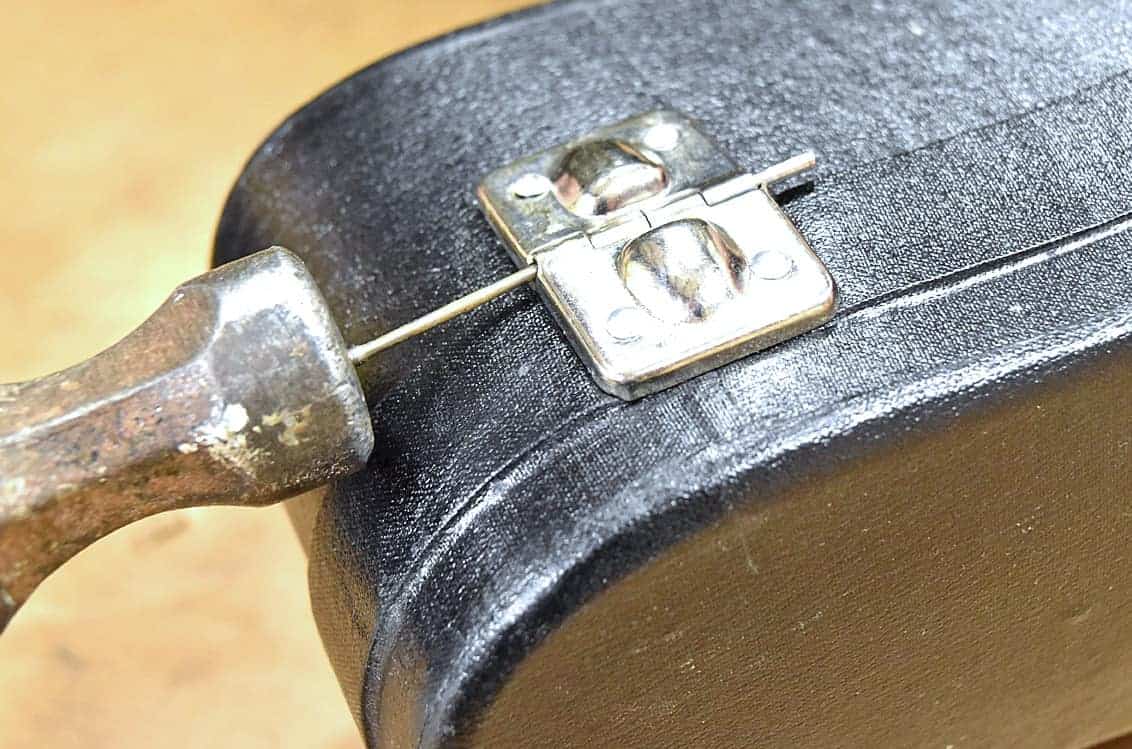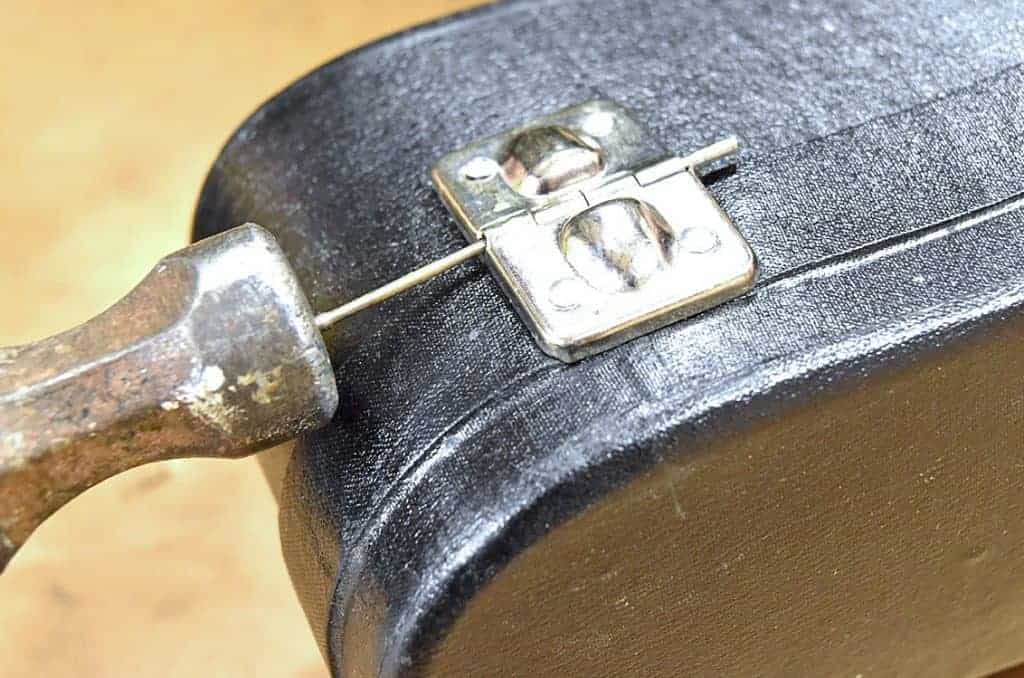 Cut Shelves to Fit the Inside of the Instrument Case
Remove the cardboard pieces that held the fabric insert in. They popped off quite easily. Then cut shelves to fit where you want them to be. We had some thin old wood pieces from a vintage crate that worked nicely.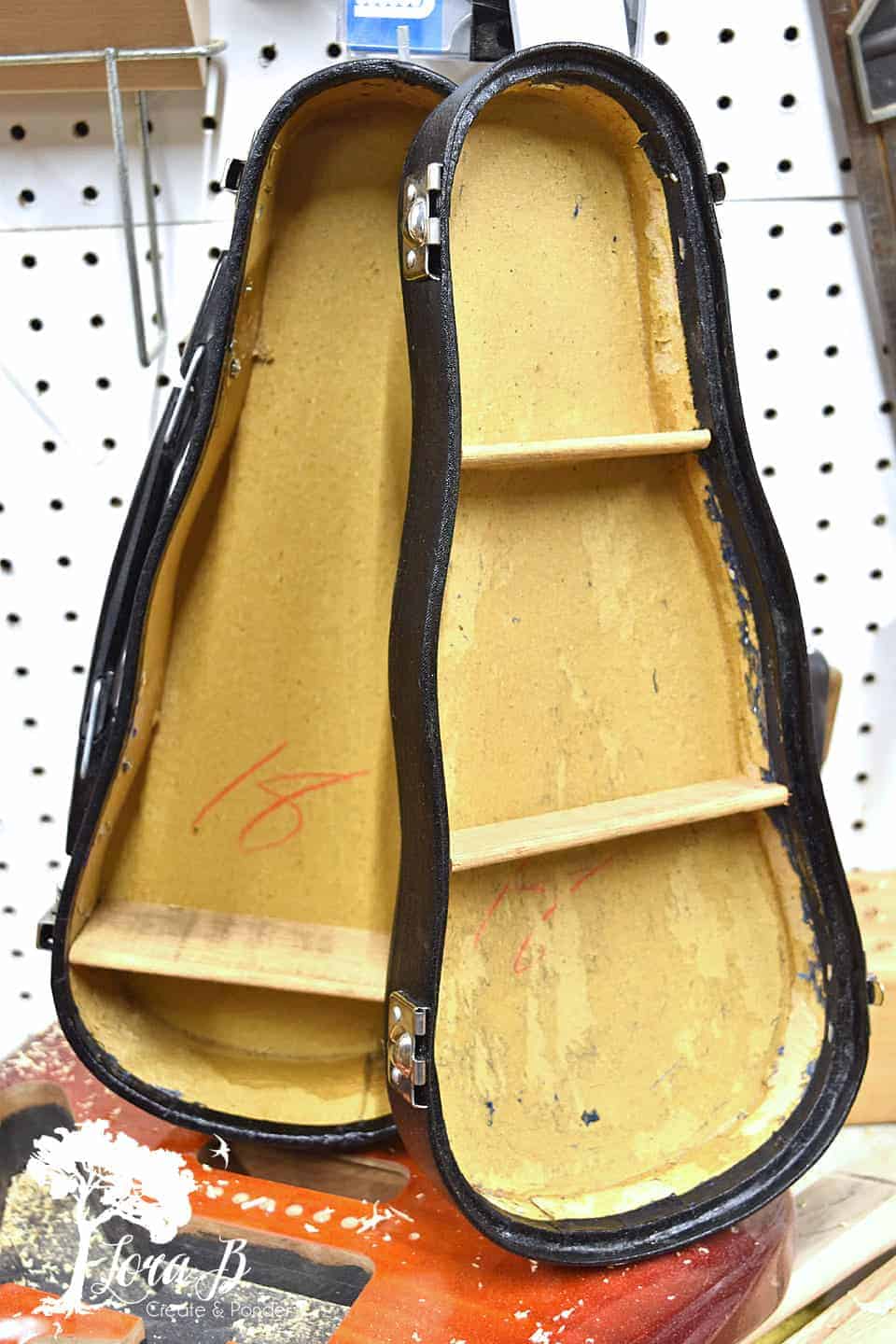 Decoupage, A Repurposing Favorite
To finish off the inside of this violin case with a music theme, I decoupaged vintage music to the insides. Then I glued sawtooth hangars to the back and hot glued the shelves in.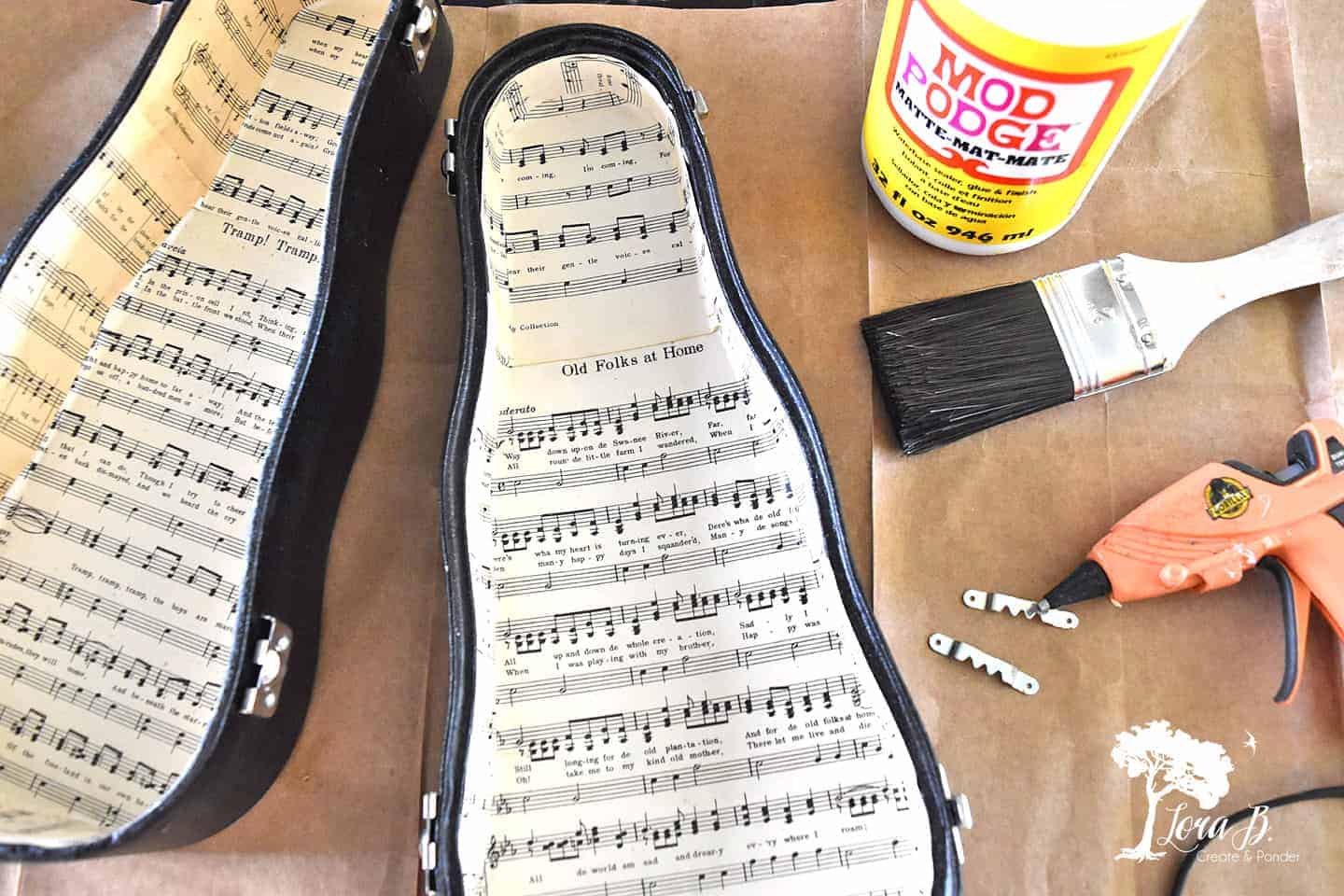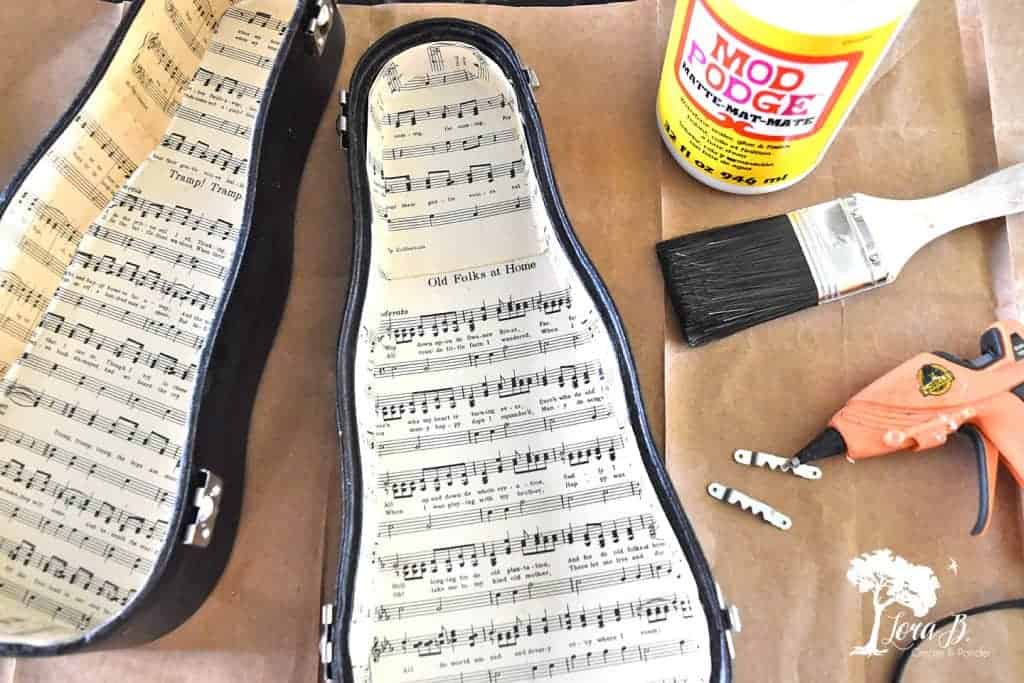 Now the vision in my head was happening!
Ready for the big reveal?
A simple glittery bottle brush tree and a mass of yarn poms is all these little violin, music-inspired shelves need for Christmas!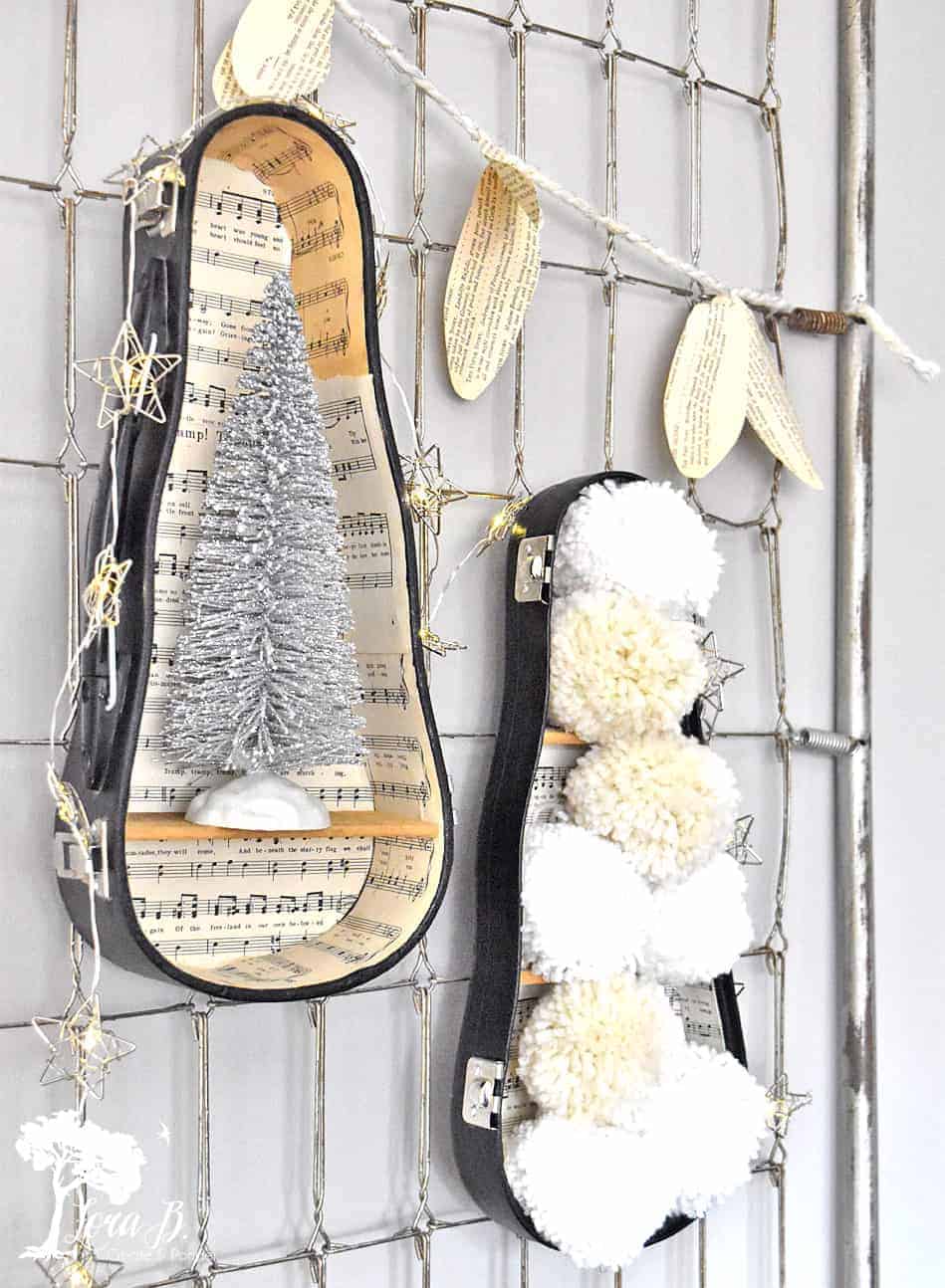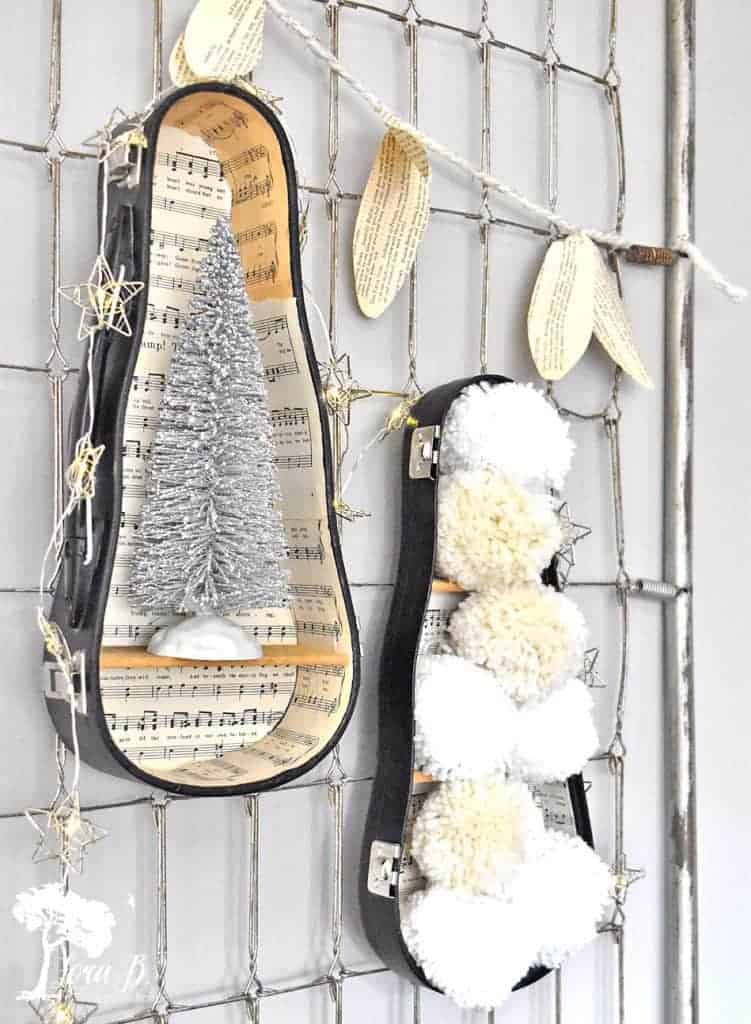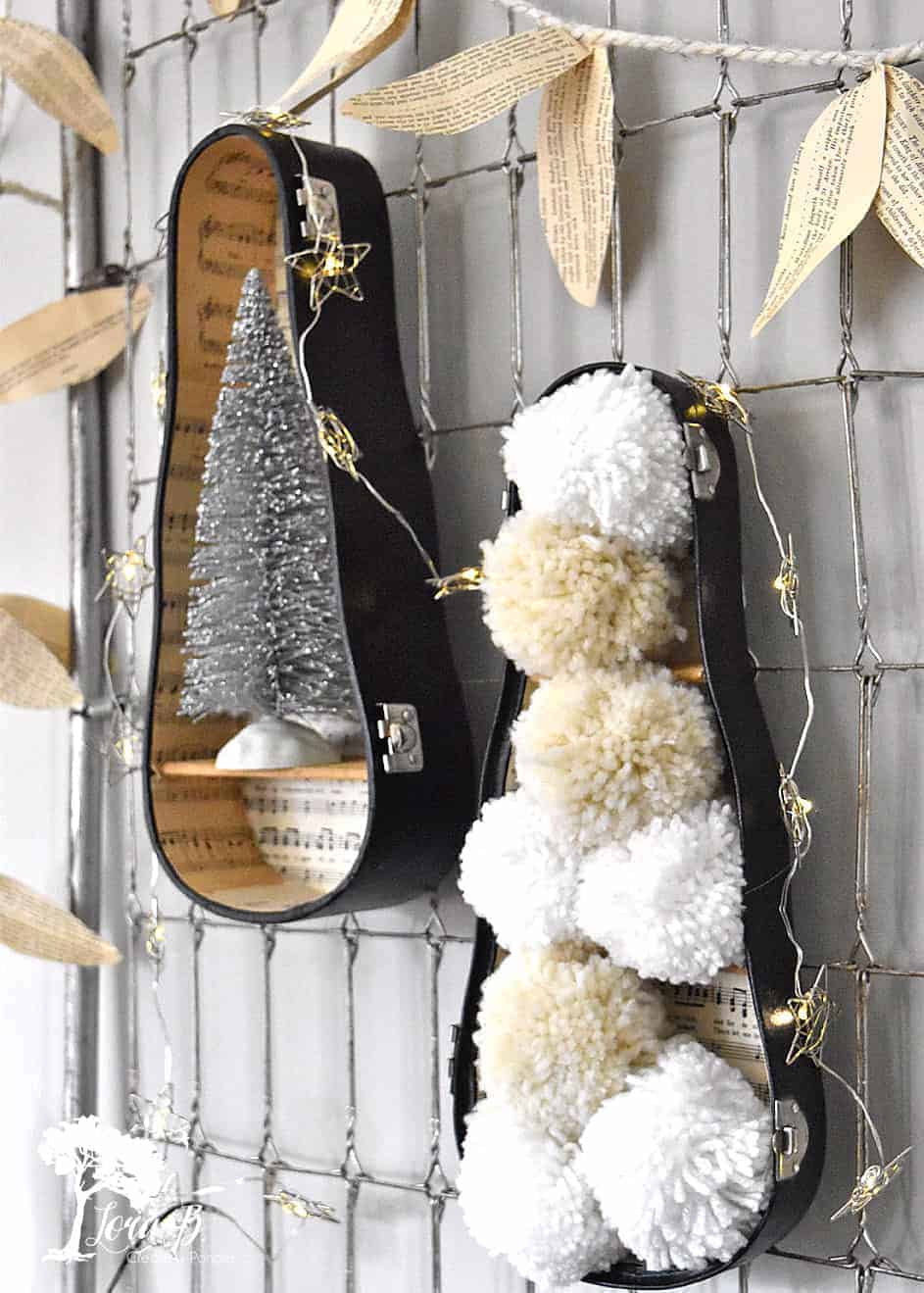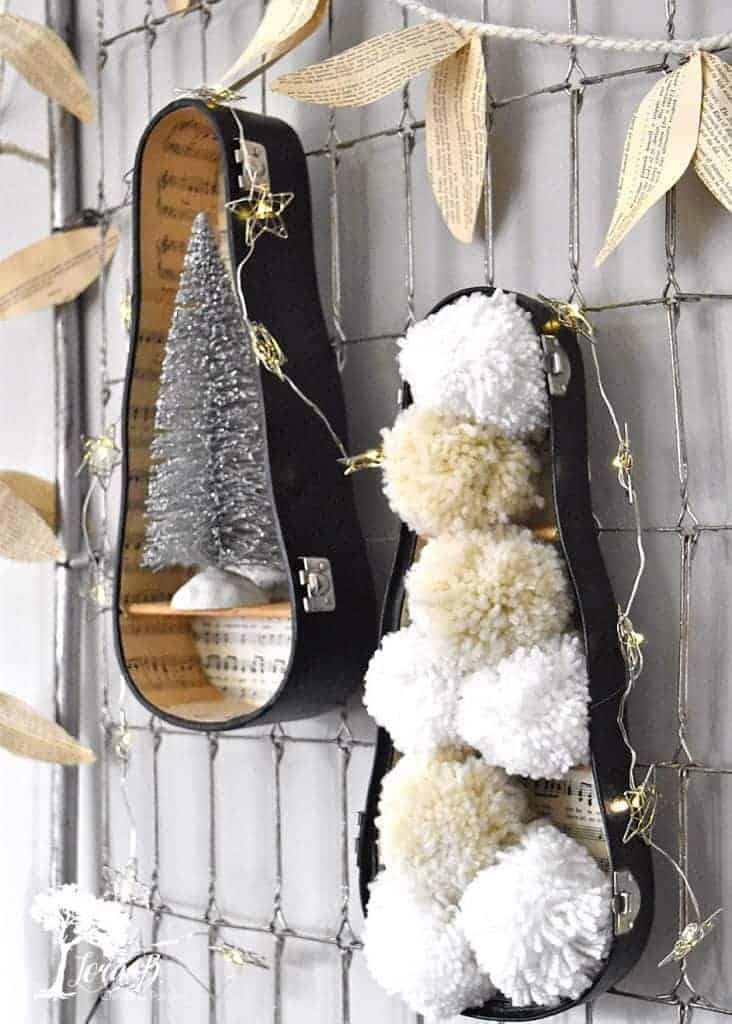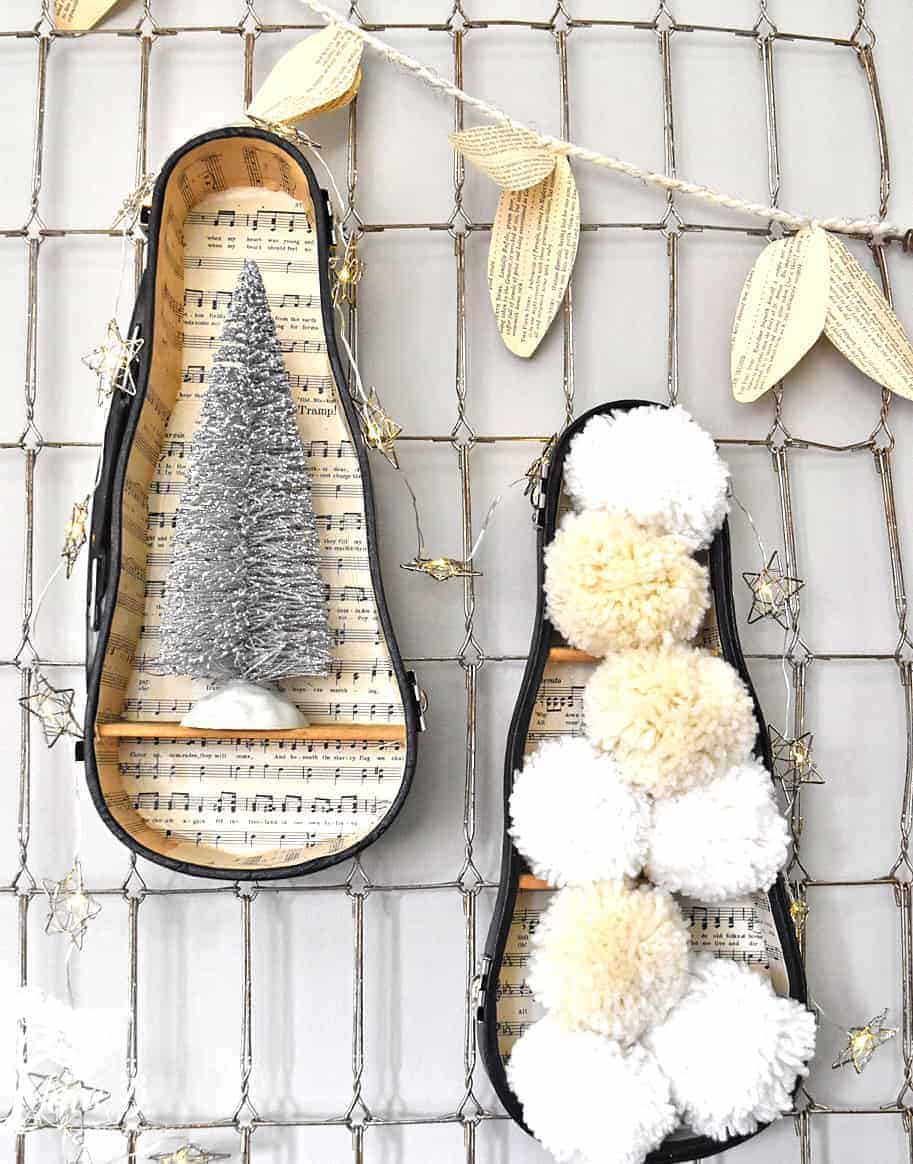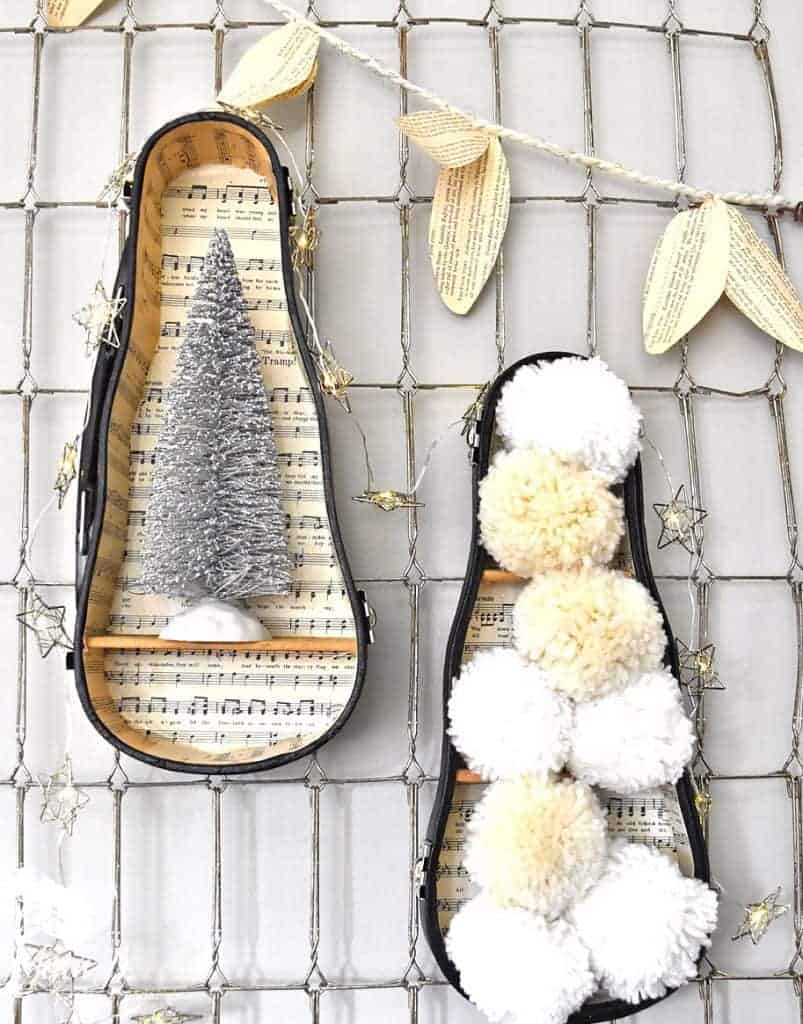 They will look just as cute throughout the year, with little bits of seasonal decor!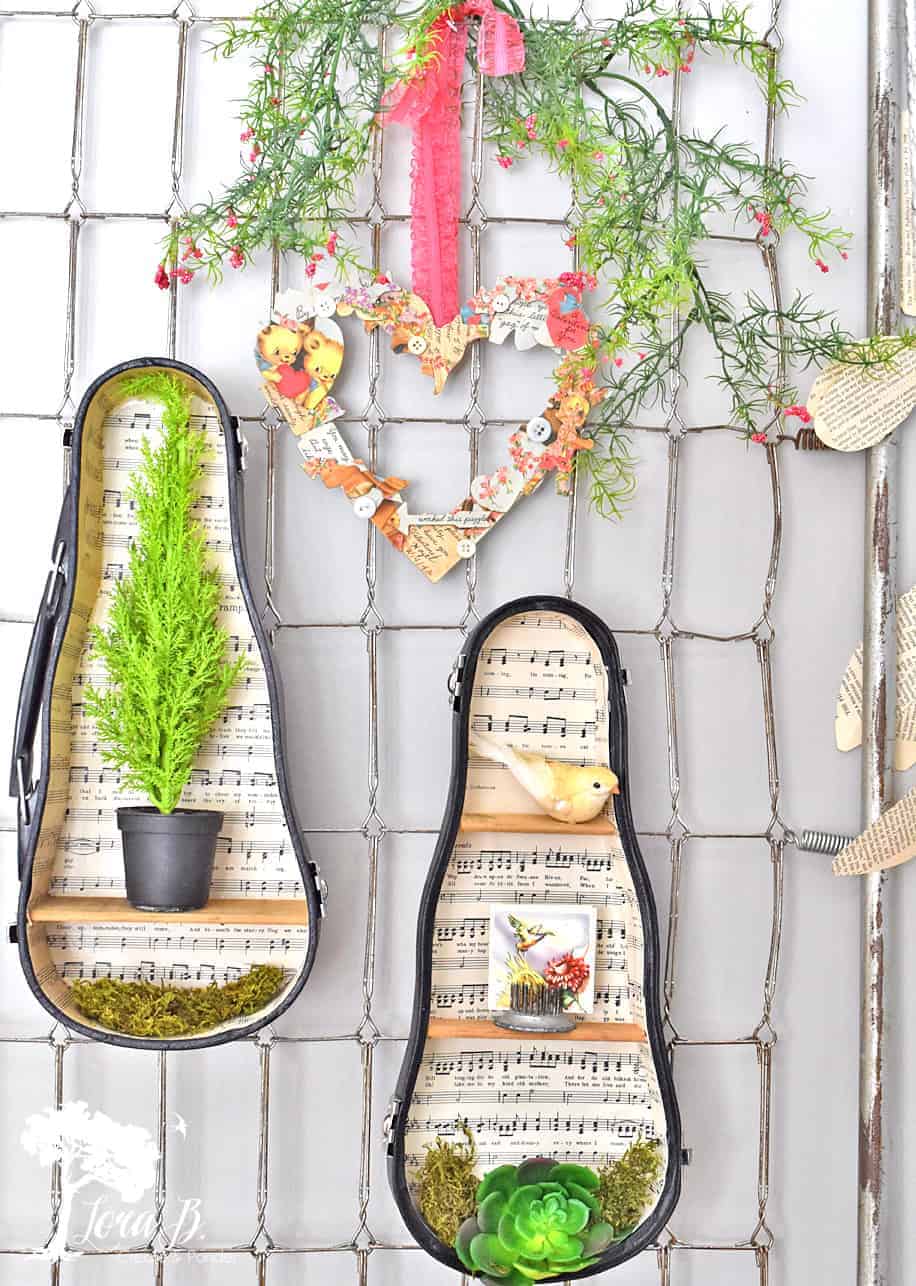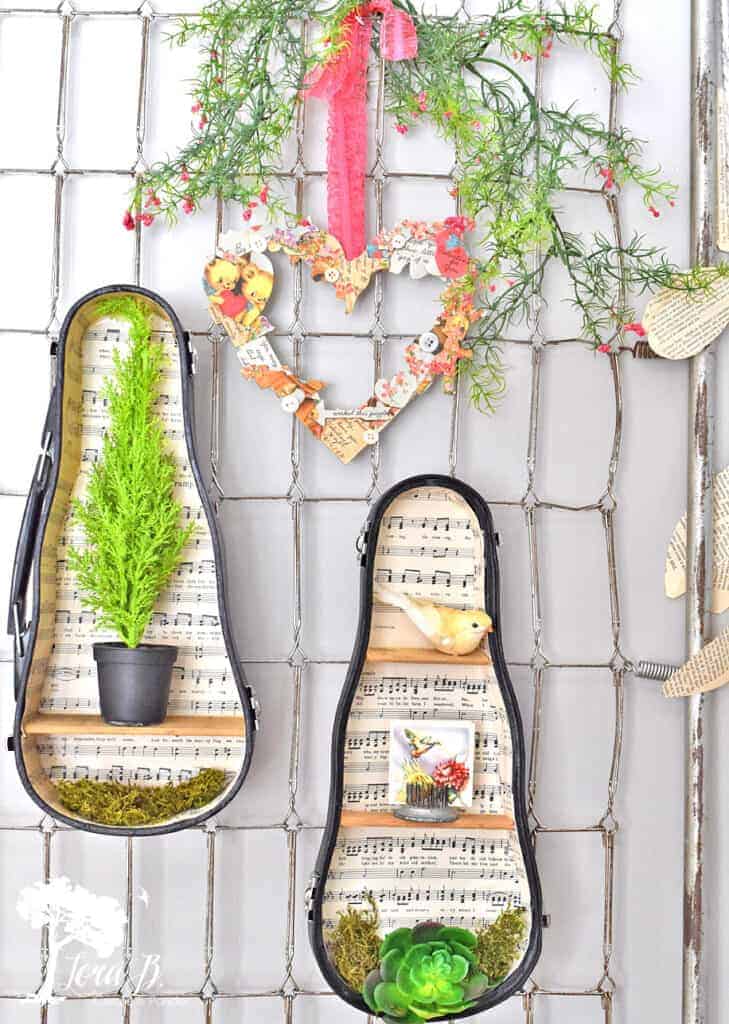 (See how to make my "Upcycled Vintage Puzzle Heart" here)
I love being able to see the hinges on both sides and the handle, too. Such fun little shelves to decorate a music room! Our dining room is decorated with a music theme this Christmas, and these little repurposed violin shelves are so fun to display on an old cribspring.
Hope you enjoyed this "Violin Instrument Case Repurpose". Become an Insider down below to keep the vintage-inspired ideas and inspiration going!
Please pin and share!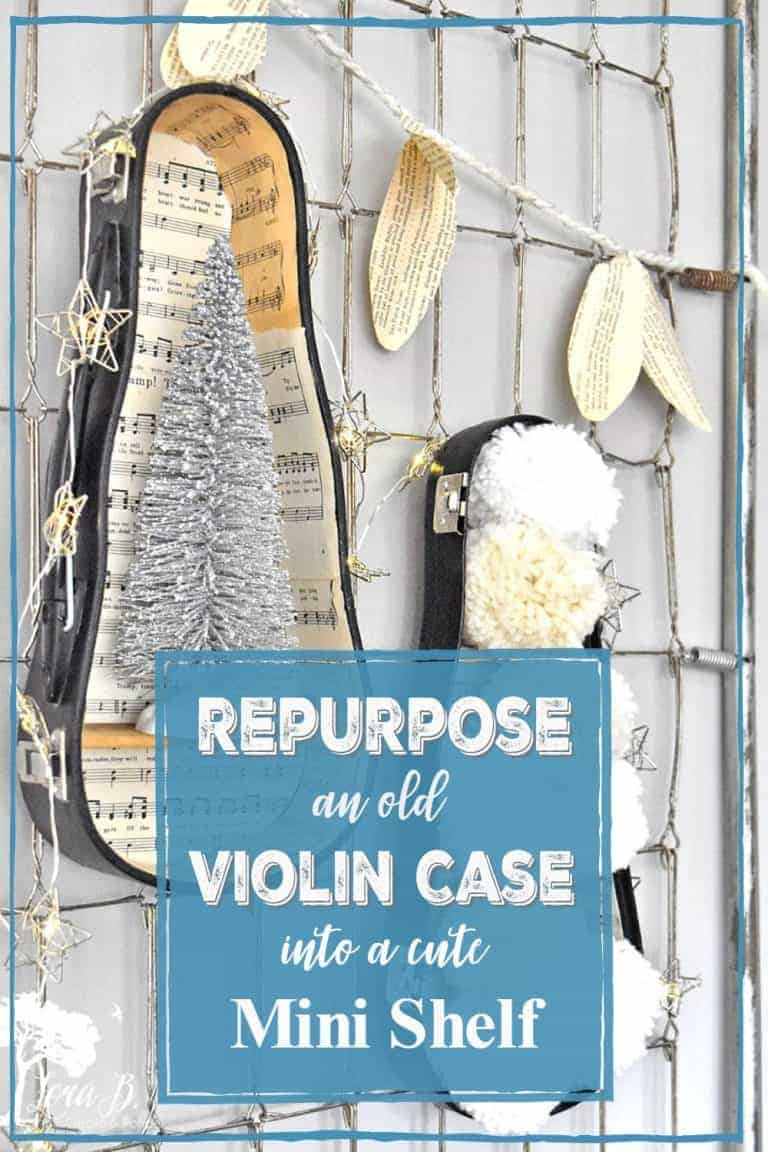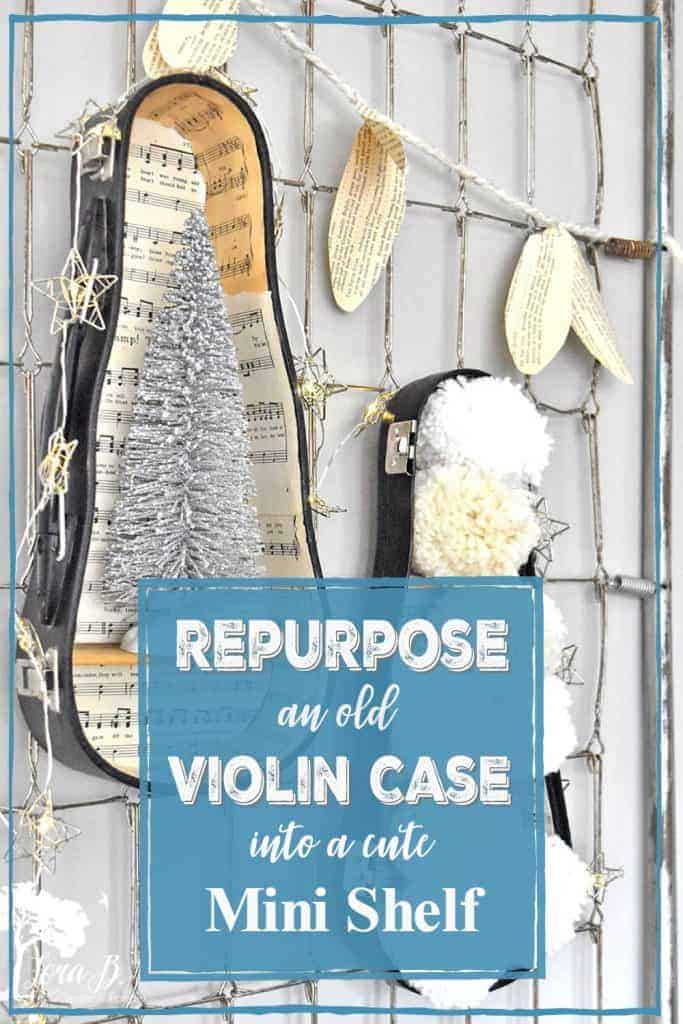 Sharing at these lovely parties:
Snickerdoodle Create Bake Make