Vintage Selling, Should You Keep or Sell?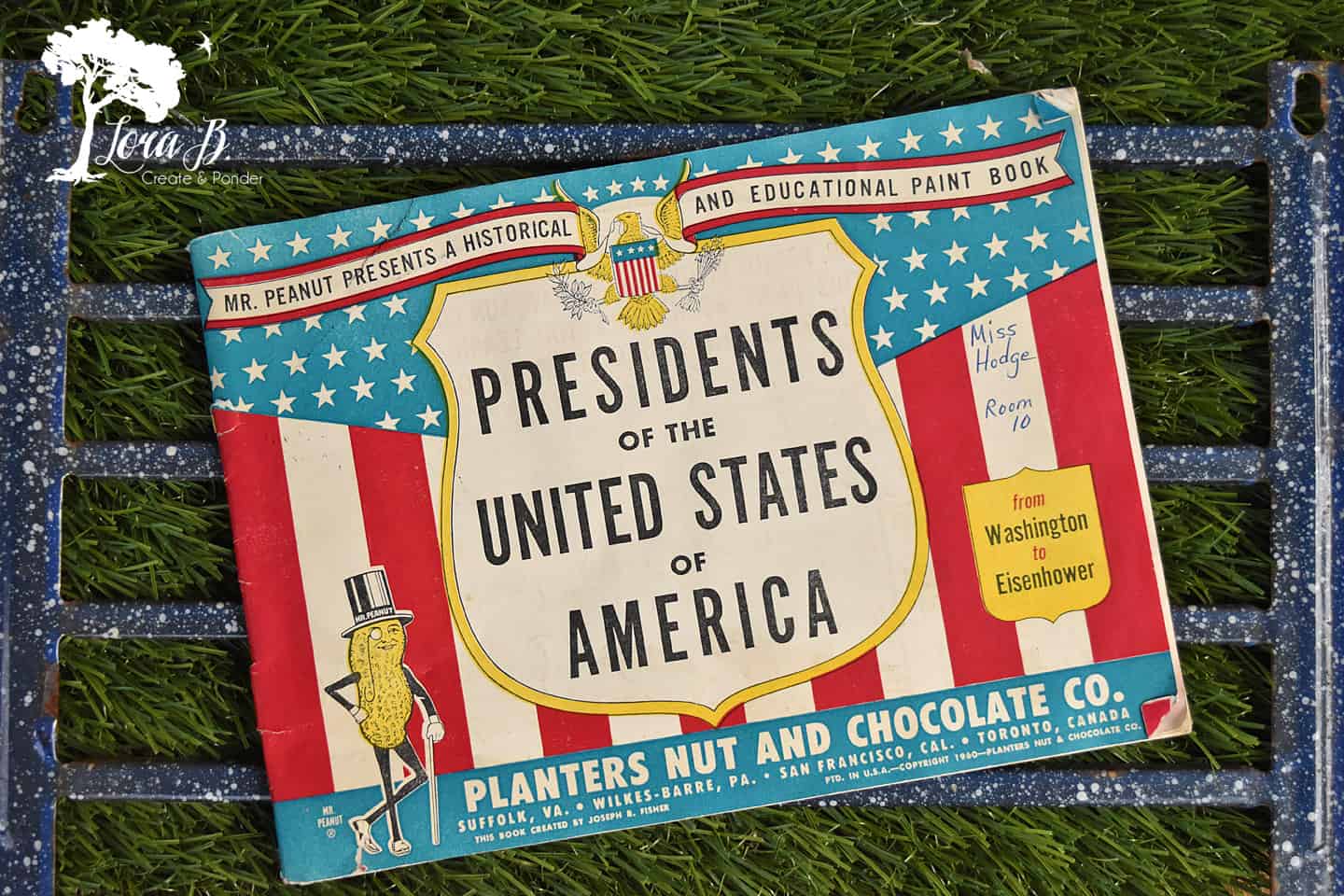 One of the contributors at my former store who had just started finding and selling once asked me, "How do you decide what to keep and what to sell when you're coming across cool stuff all the time?" Good question, right?
Because it is hard to part with awesome cool finds when one is always finding them, but a person's life can get filled up rather quickly when on the hunt for treasures…constantly.
This cute little patriotic watercolor book by the Planter's Nut and Chocolate Co. was one of those finds that I felt a little mixed up about parting with. It was owned by a teacher, who was the mother of an old church friend who gave me first dibs at her parent's estate sale. I was so appreciative that she called me as her and her sister were wading through the piles of her parent's home…who had never even had garbage service through the years!
Her mother had obviously used this never-been-painted-in book to teach her students about American Presidents. I knew it would be a fun addition to the Red, White and Blue 4th of July display at the store, so I put it in my "pile" to buy from her.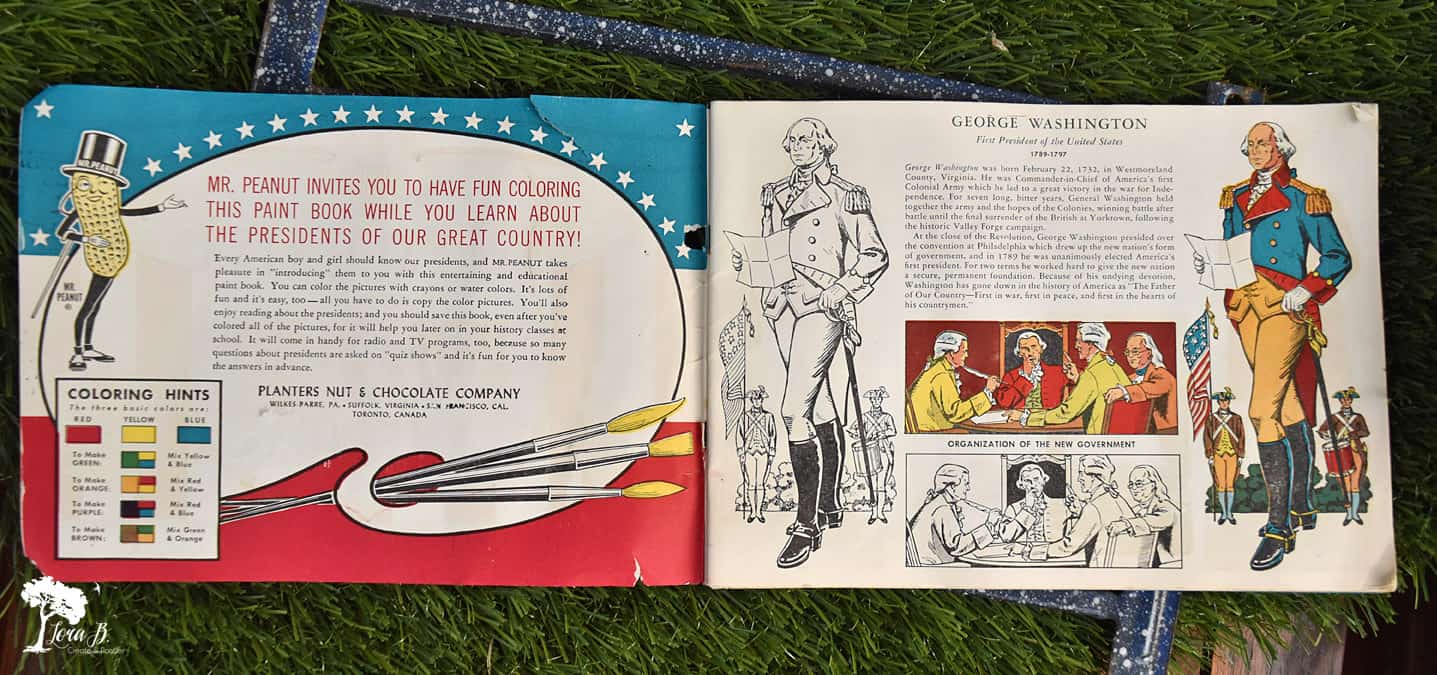 They had so many items I would have liked to have purchased, but I knew they could probably make better money on items sold at the sale then I wanted to buy them for. So I bought a couple items I knew I could use for some seasonal vignettes and let them know they could give me another call when they had "leftovers." Yep, I'm a bottom feeder. I also advised them on some pricing to help them out.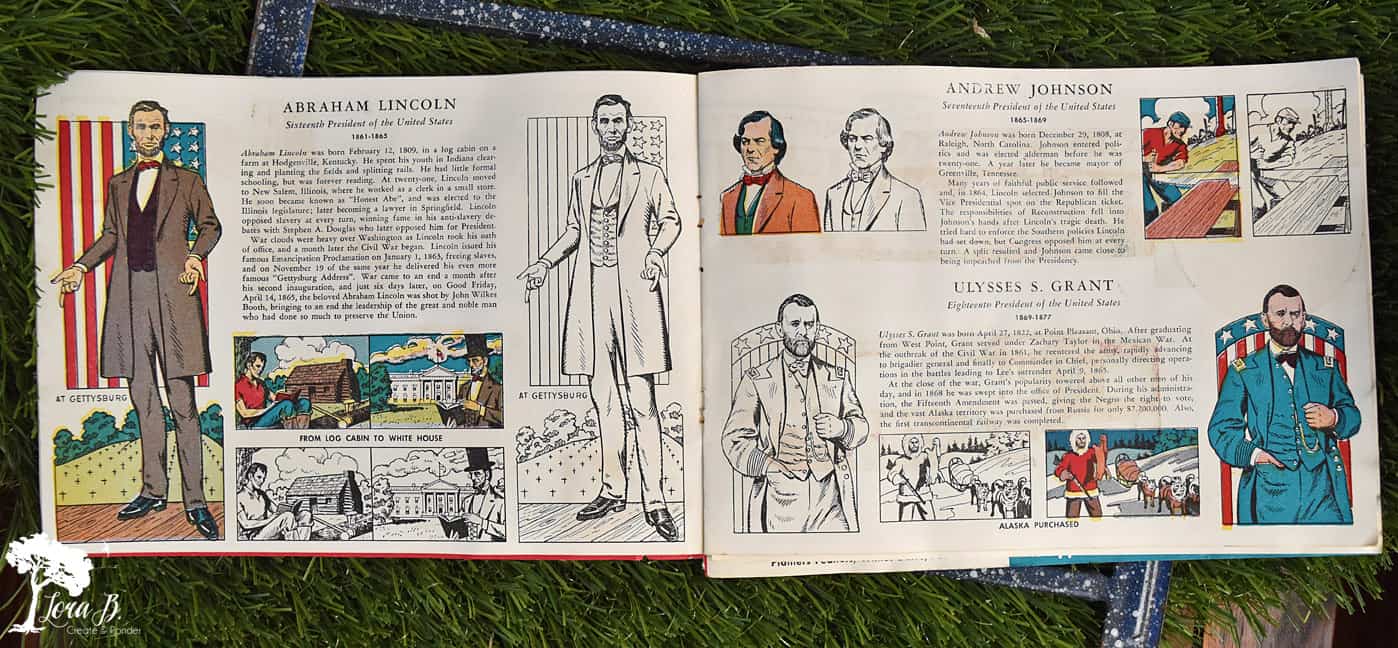 So when I pulled out this Presidential primer from my Fourth of July decor bin, I had to peel my old price tag off the back.
Because my answer to my vintage selling mentee was…
"Put a decent price on it, and if it sells for that, you'll be happy." "If it doesn't sell, you can tell yourself, guess it was meant to come home with me."
And the truth is, you can always enjoy it at home for a couple years and decide to sell it later on also.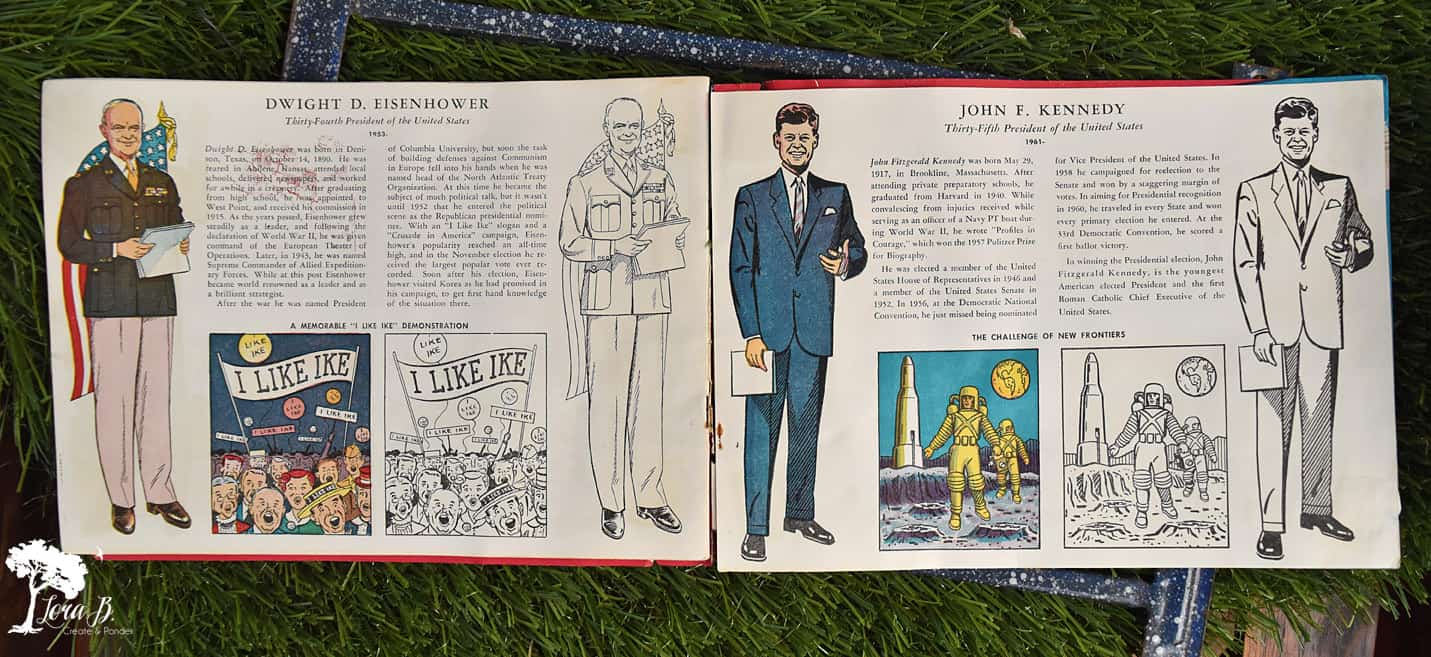 Yes, every once in awhile one needs to swap up for a more interesting coffee table, or buffet, but the rest of the vintage finds, the smaller stuff? It comes and goes rather quickly.
And if you really are buying and selling vintage…you get used to holding items loosely.
Guess this cute little Presidential primer by Mr. Peanut didn't sell for the price that I had on it, or others didn't appreciate it's Fourth of July styling potential, because it's back at my house!
End of story.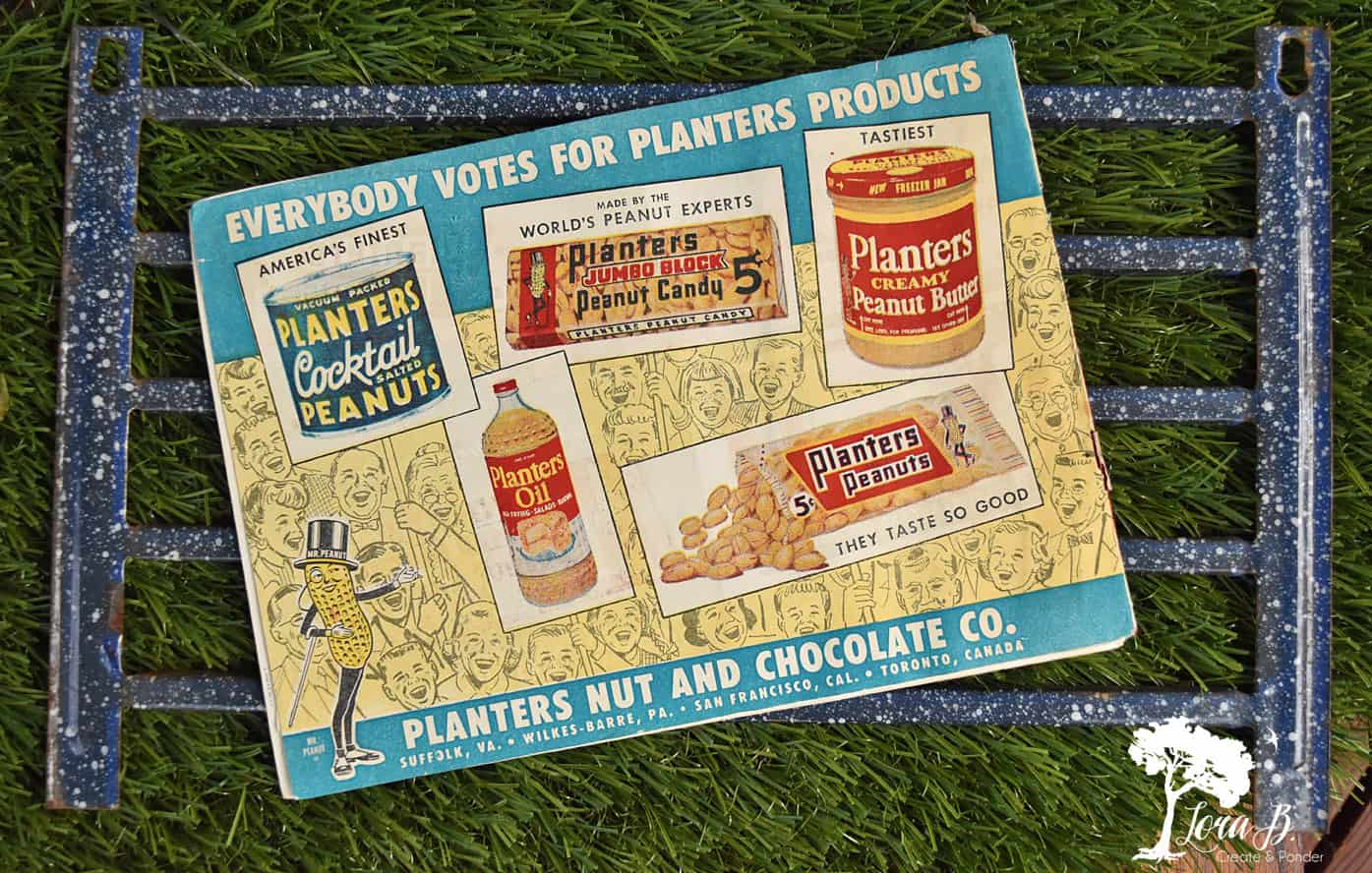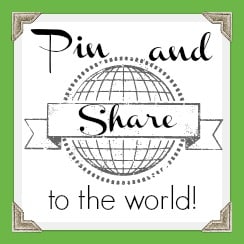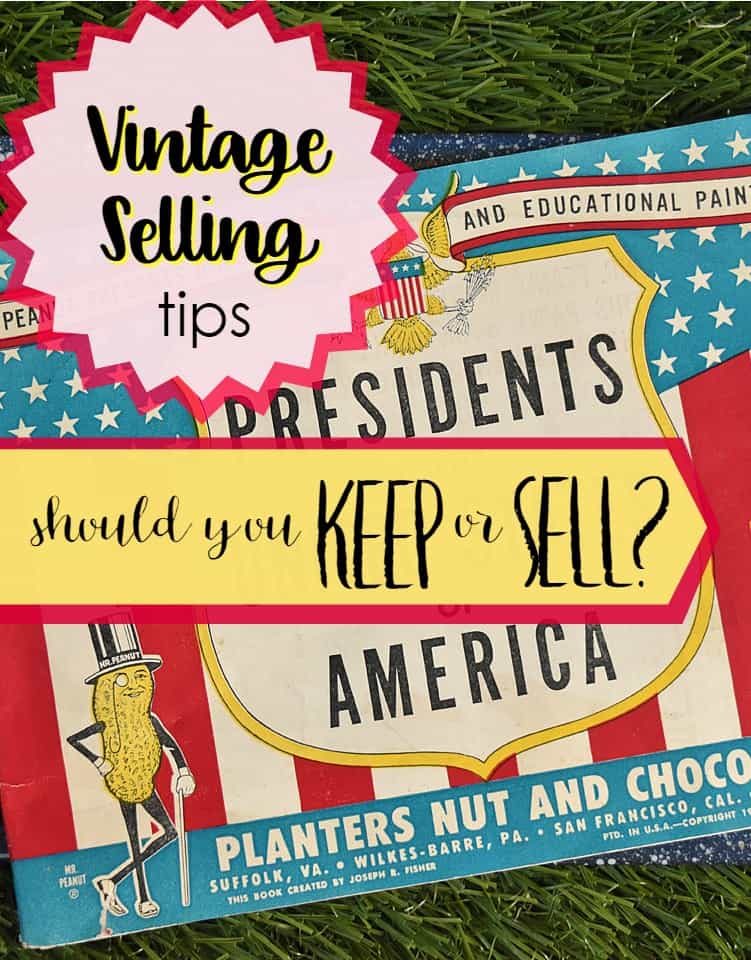 Sharing at these lovely parties: