Upcycled Bicycle Wheel Art
what can you do with an old bicycle wheel? This recycled art idea is an easy DIY upcycle, wrapping yarn on a bike rim. easy repurposed decor idea to recycle and upcycle!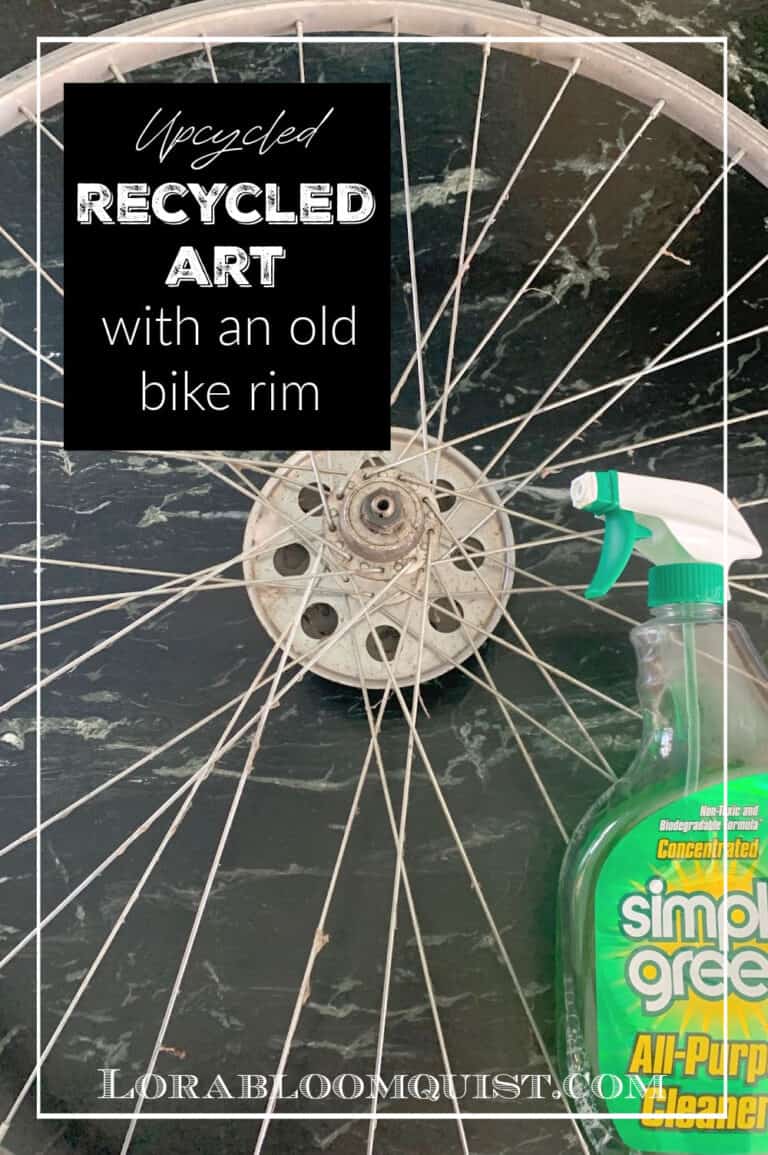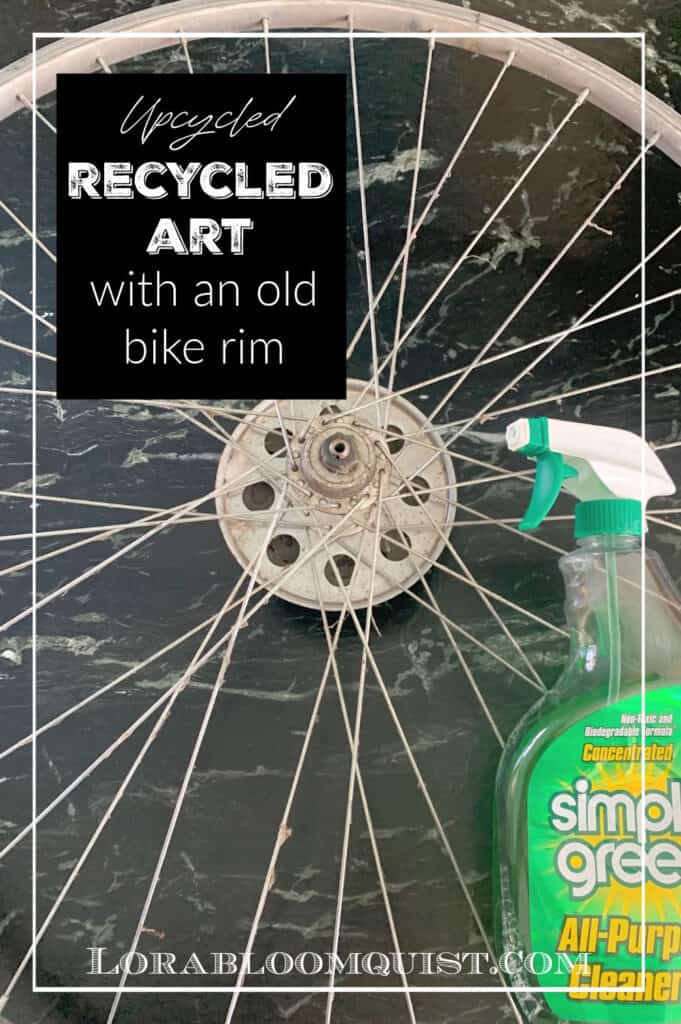 Unique home decor can be fun when you recycle and upcycle old things. This recycled art idea can be simply crafted with a bike rim and some yarn. In this Upcycled Bicycle Wheel Art, I'll show you how to make it and a few ways to display your upcycled art.
Upcycled Bicycle Wheel Art
For your convenience, this post contains affiliate links. If you make a purchase, I may receive a commission. There is no additional cost to you. My full privacy policy is here.
First, Clean Your Old Bike Rim
Old bicycle rims are usually filled with grease and spiderwebs from hanging out in the garage. Scrub your bike wheel with THIS degreasing cleaner and a nylon bristled brush in hot water. Let dry thoroughly before you start crafting.
Craft Upcycled Art with Yarn
Using a long length of thick yarn, start by making a knot around one of the sections of spokes. Begin wrapping around a section tightly. Begin a new length of yarn when you run out. Much easier than trying to fit the whole skein of yarn through the spokes.
Make knots on back side and tuck in loose ends.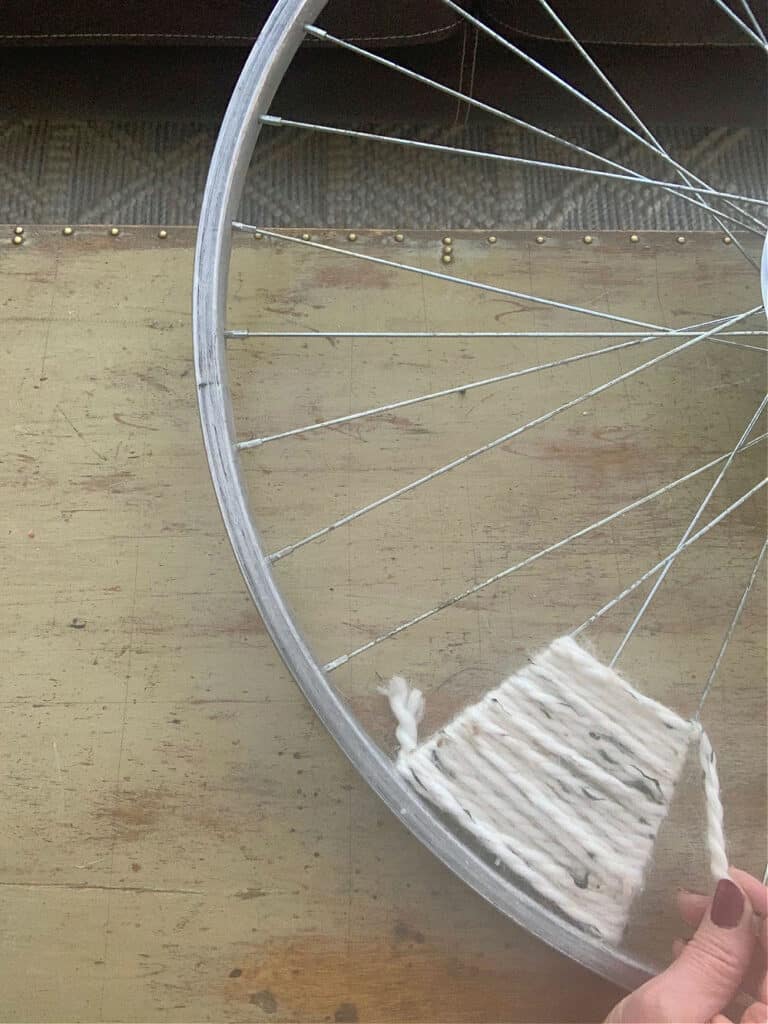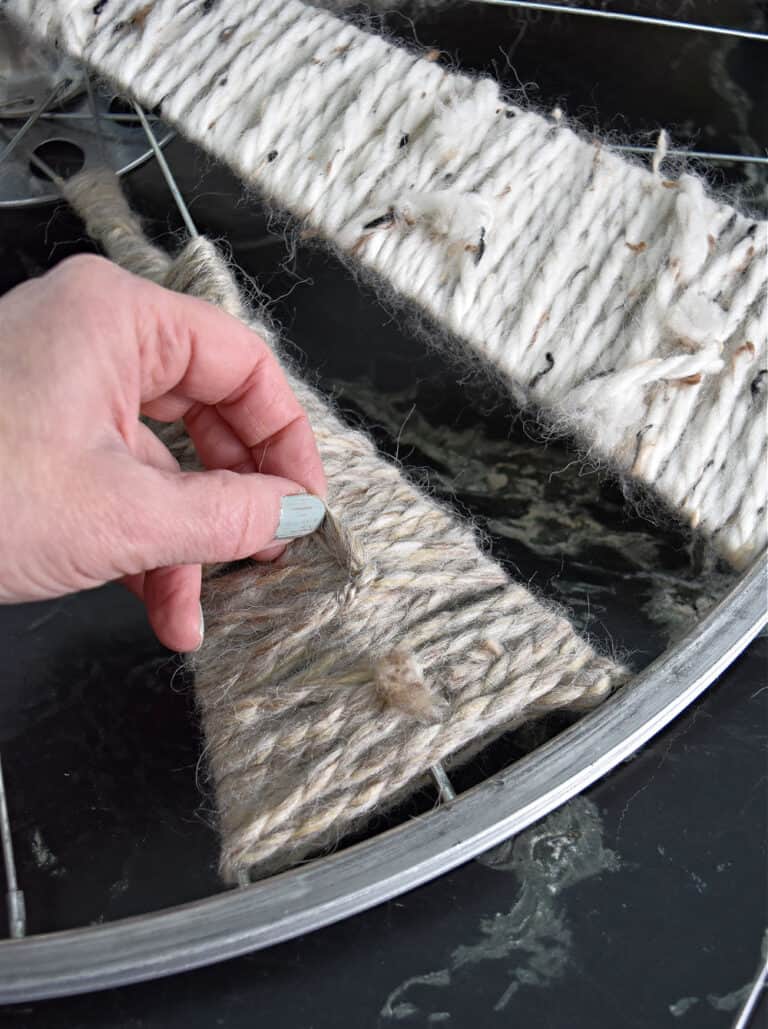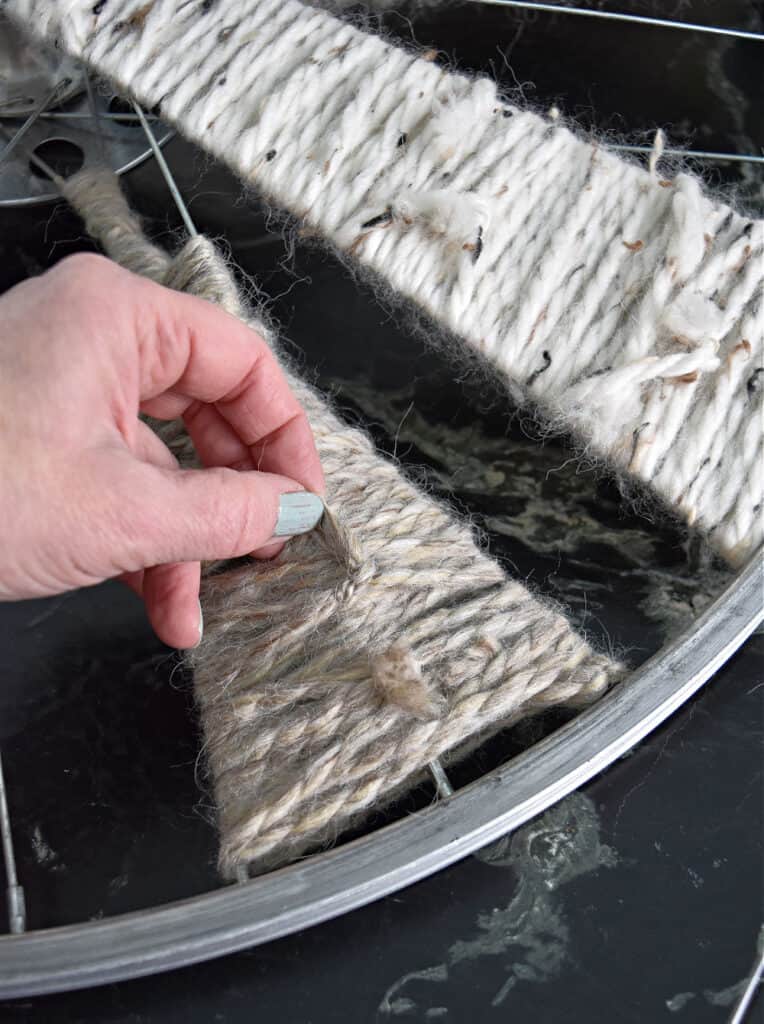 Continue Wrapping Around Bicycle Wheel
Wrap as many sections on the front and back parts of the bicycle wheel as you'd like. Use colored yarn to coordinate with your home's decor or the season. I used 3 varieties of winter colors and textures for this recycled art so I could display it with my vintage wheel collection.
When you're satisfied with the look, tie a length of yarn to the middle back and knot to hang. You could make a bunch of these for a wow-worthy display. They take a bit of time, but you can craft while you're watching Netflix;)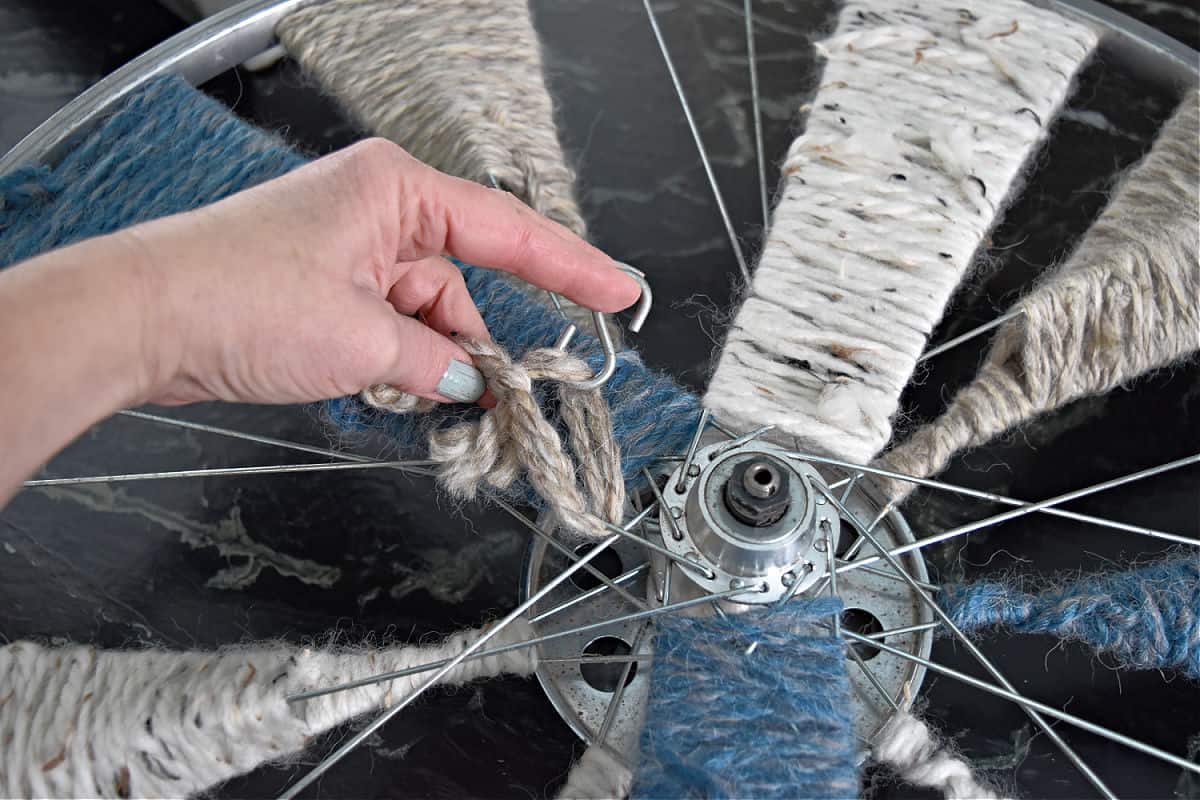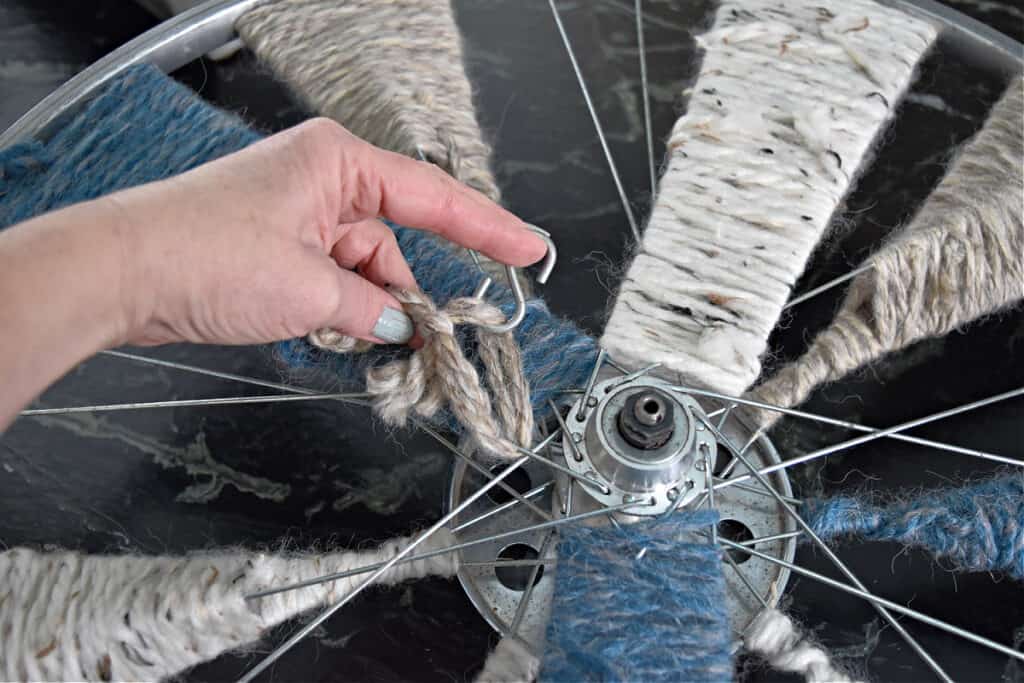 Recycled Art Display Ideas
For a winter theme, I displayed my bicycle wheel art with a pair of vintage skis, some old mittens and an old wheel collection. I like to think they look like giant snowflakes. Fun way to recycle and upcycle a common thing many of us have in our garages, or can find secondhand quite easily.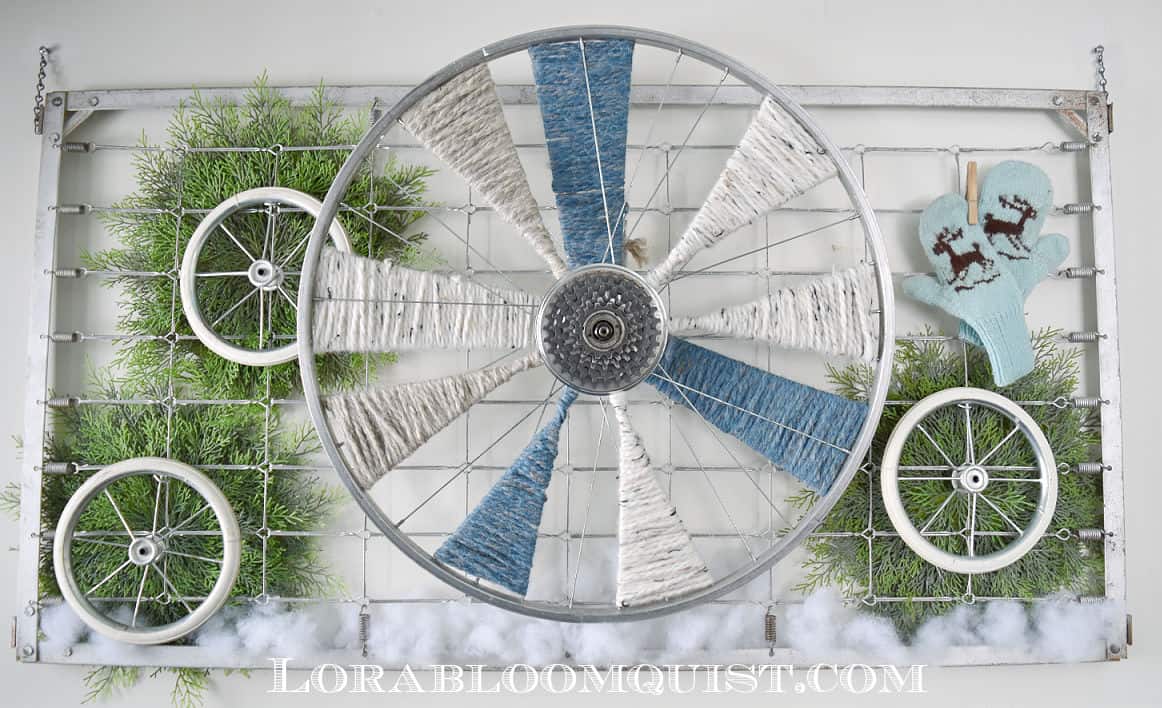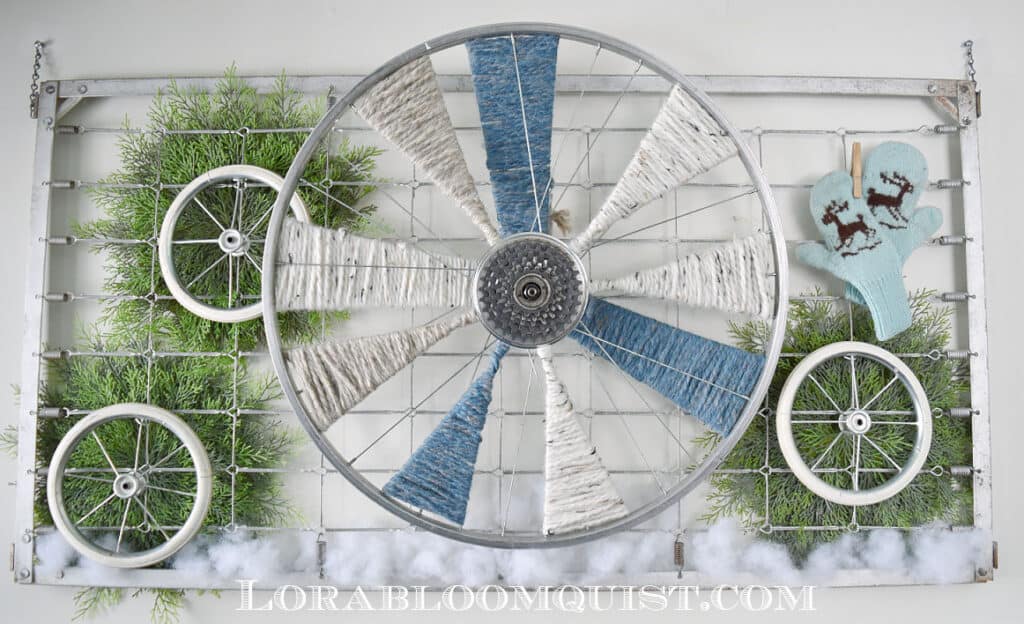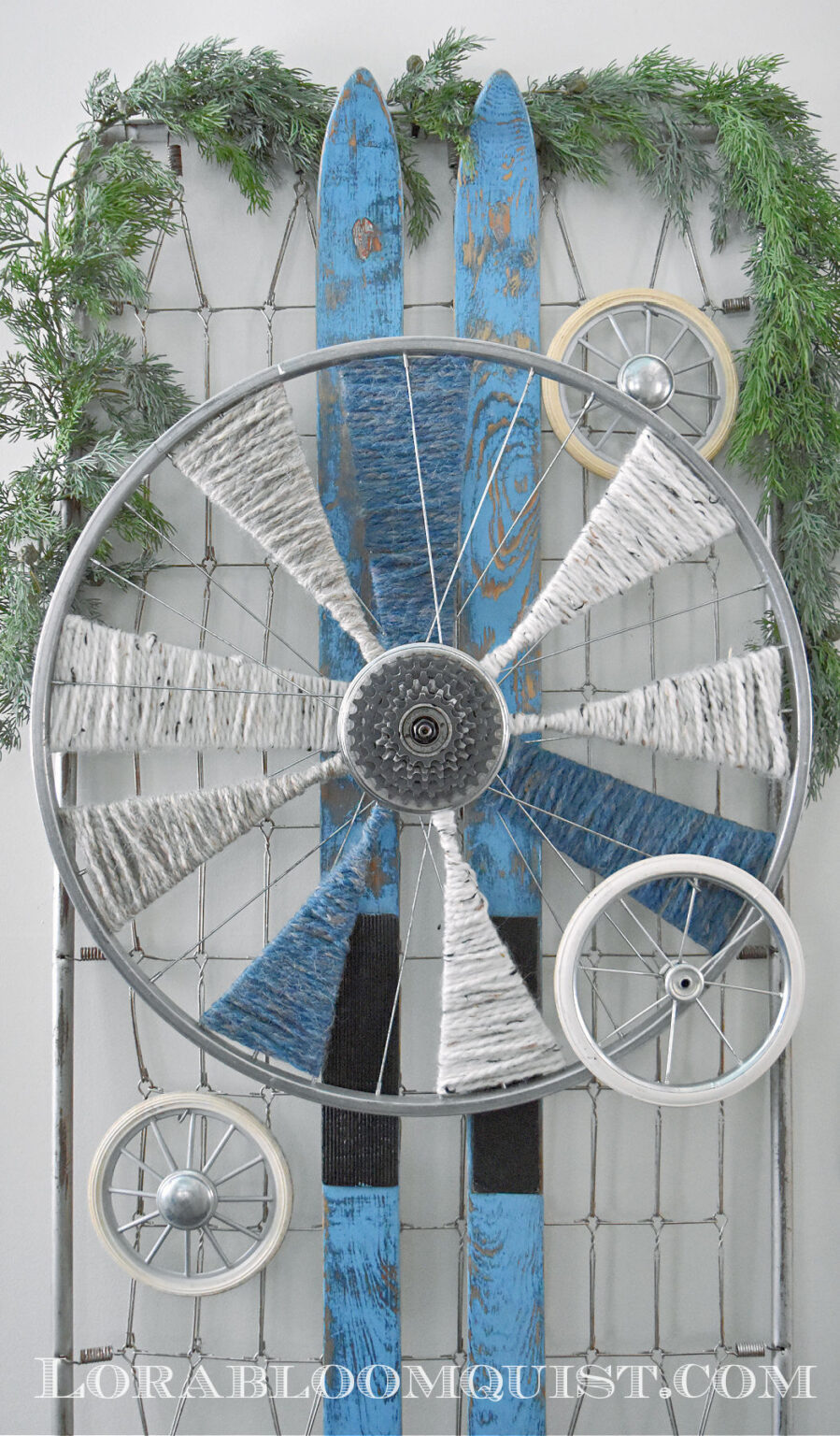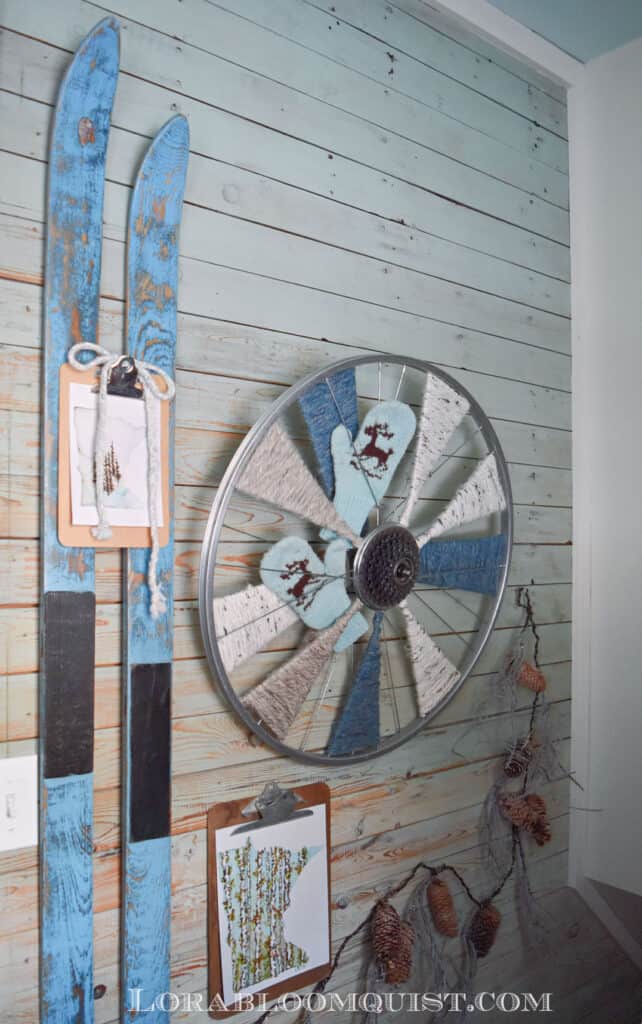 For more repurposed and upcycled projects, see HERE.
Hope you enjoyed this Upcycled Bicycle Wheel Art idea! To keep the ideas coming, sign up to become an Insider!
Pin and share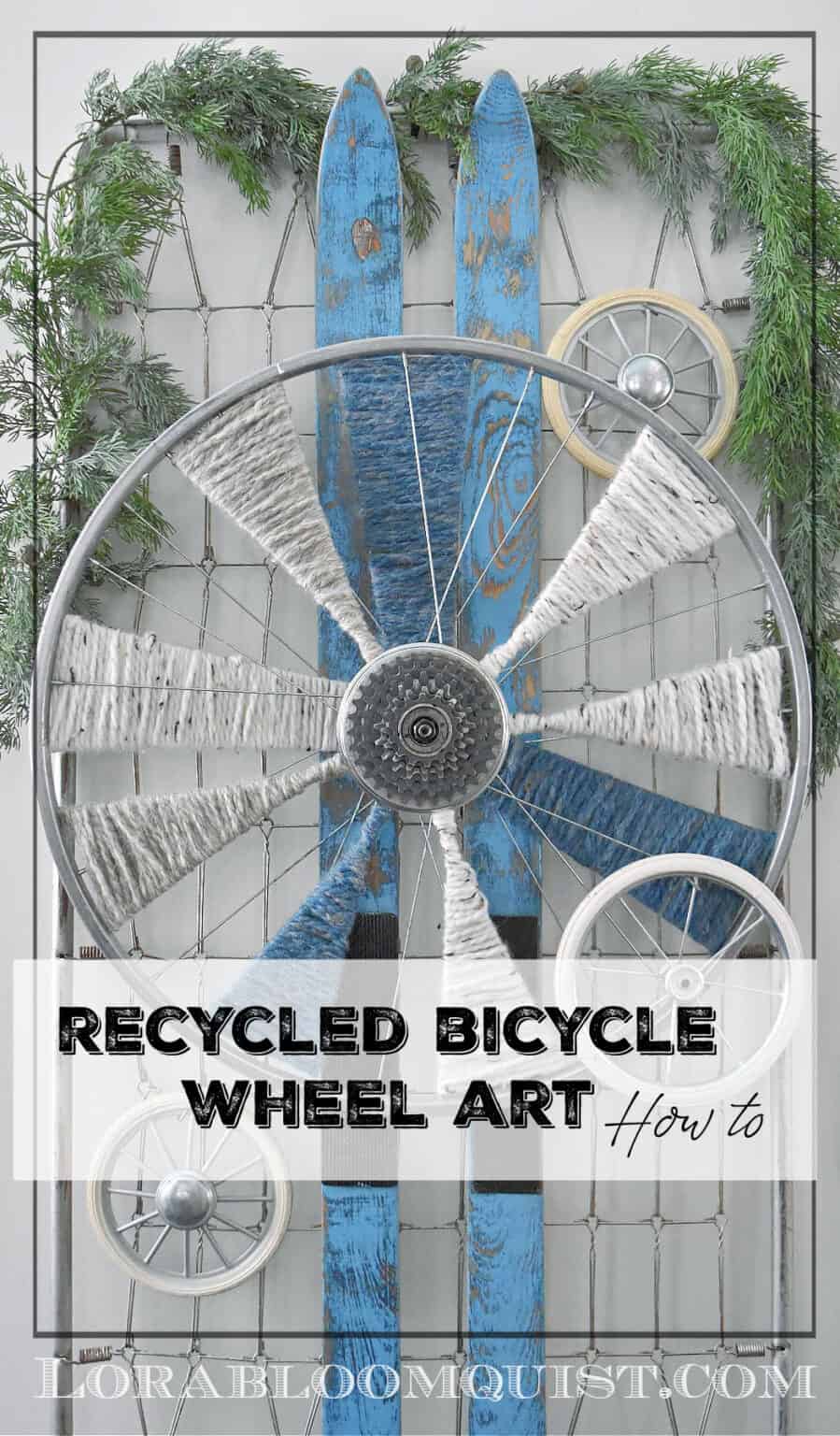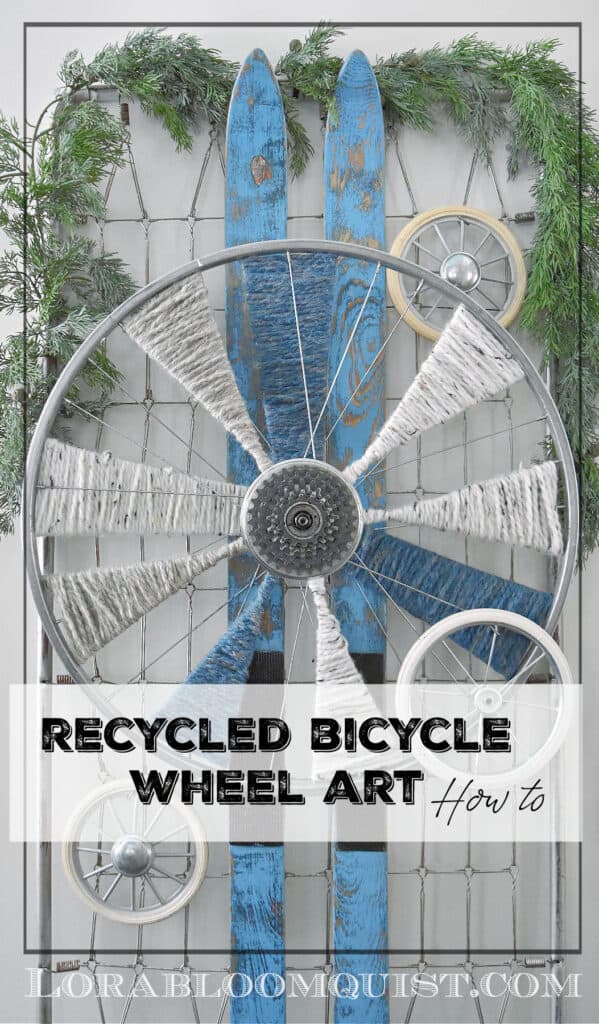 Sharing at these lovely parties: