Trying New Things, including Succulents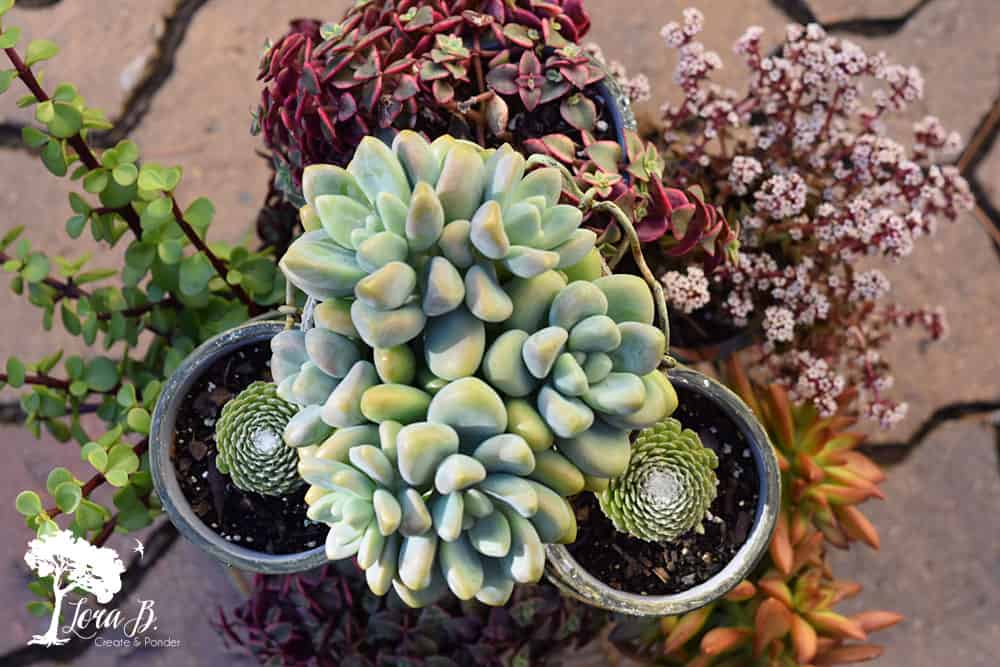 This summer, I tried something new. I planted a mix of succulents in all of my table top containers. I love trying new combinations of plants in my pots every year. Sometimes I'm happy with the result, sometimes not.
I must confess, the succulents this year got an A+. We had a hot, wet, summer here in Minnesota, which could have dampened their desert-loving spirits, but they continued to look beautiful and get bigger throughout the months.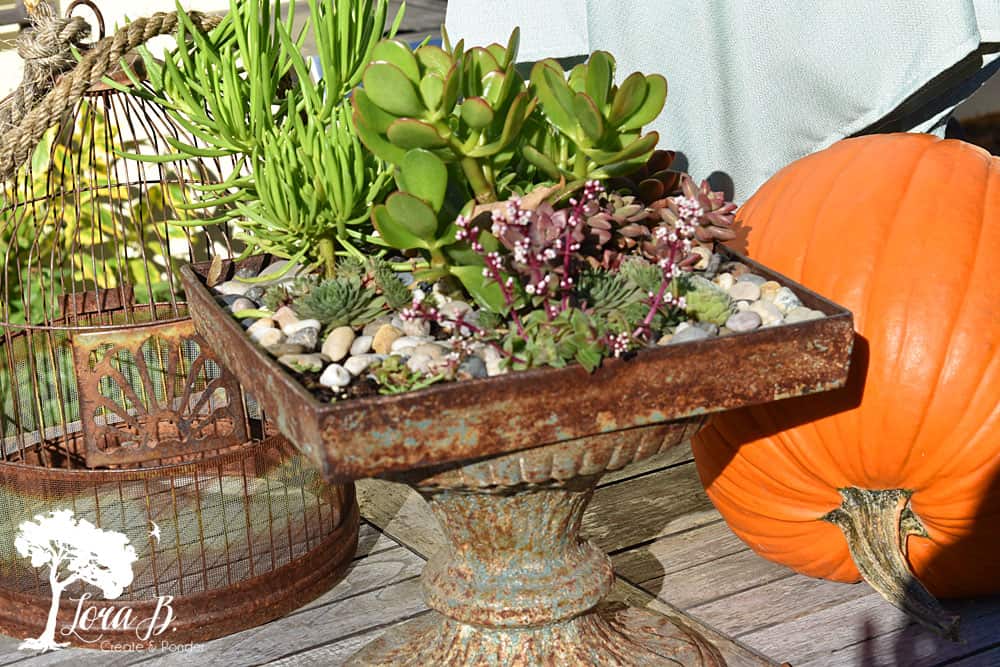 Even more encouraging, they've taken on some fall hues and have continued to look beautiful, even with the cooler nights. We haven't had a frost yet, which is quite unusual for MN at this time of the year, so I've left them out, and they continue to thrive!
I just set some pretty, orange pumpkins next to their textural beauty, and voila', no expense spent on mums and kale this year!
Trying new things isn't always successful. I feel like my brain's bursting with new information lately: new camera, Photoshop, new blog server, blogging for business info…I feel like I'm in college again!
But I'm hoping all this new learning and growing goes as successfully as the succulents did this summer.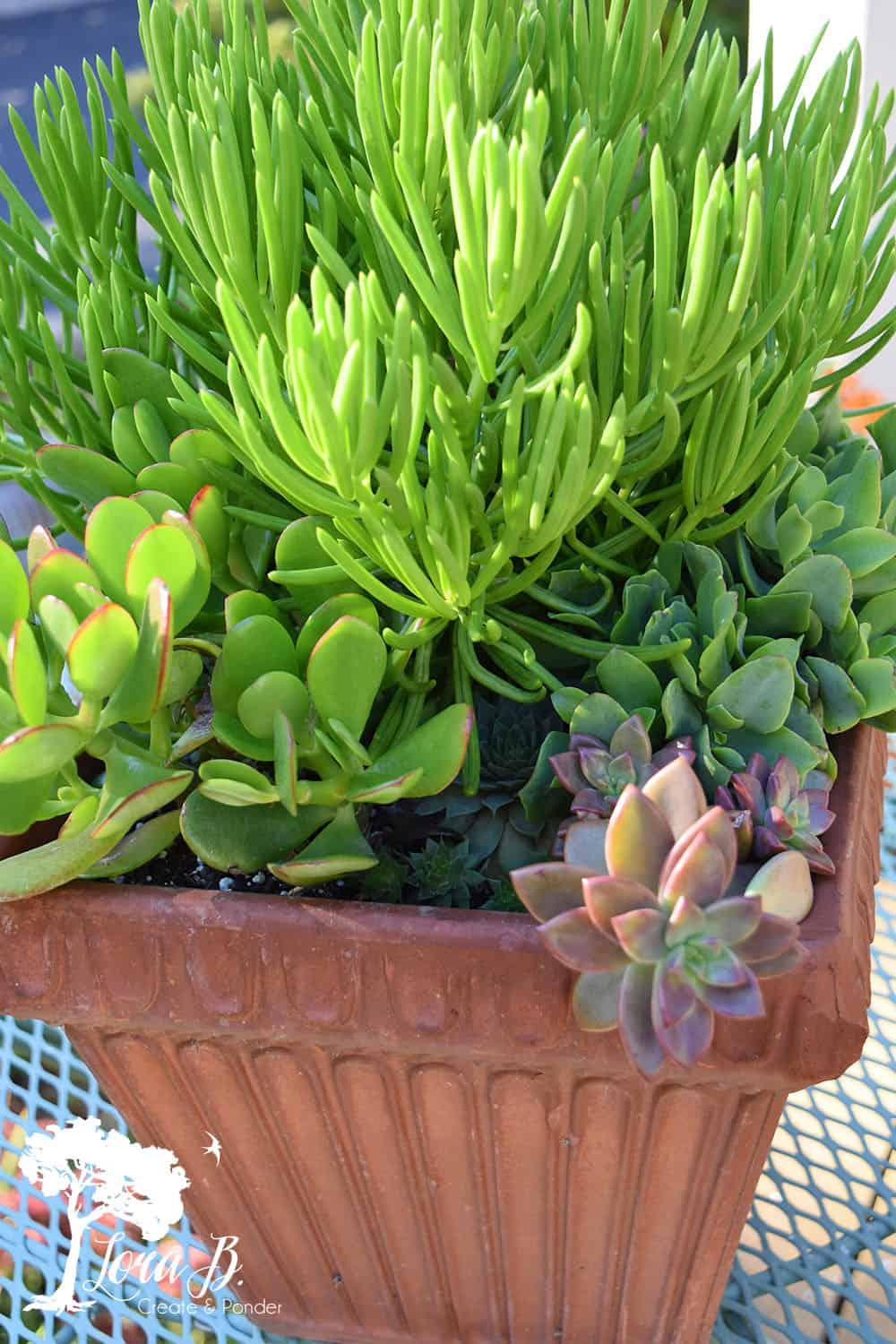 Hopefully all these new adventures will be as prolific as the succulents!
Linking up with these parties: