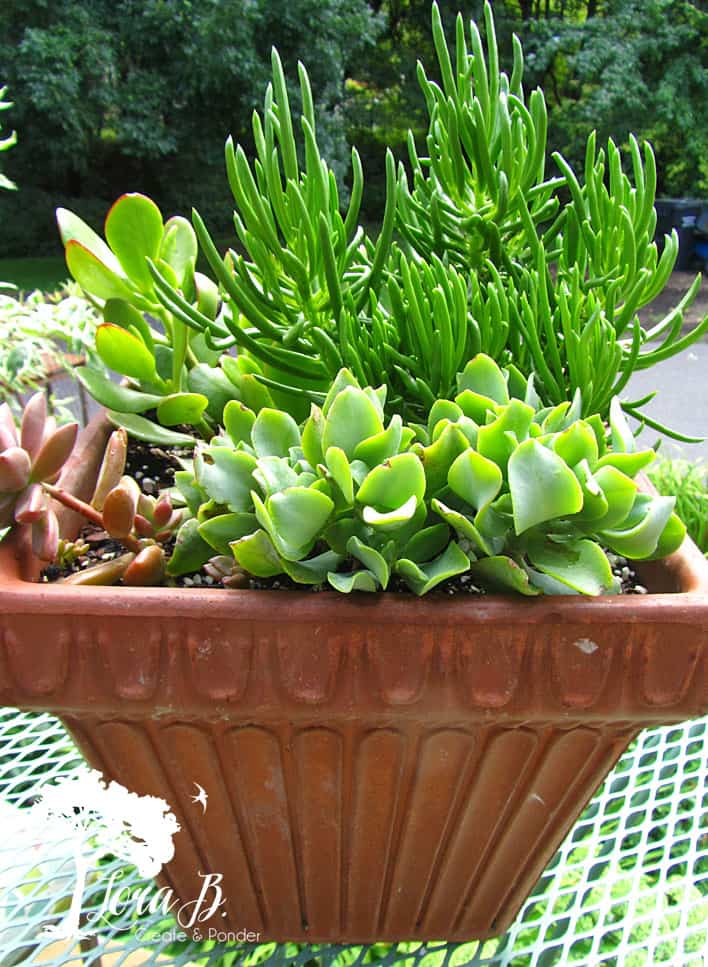 For the first summer ever in my gardening life, I decided to try out a collage of low succulents for my tabletop containers. I've loved the subtle textures and colors of these beauties for years, but haven't been able to stomach their prices. But this year, at Lowe's, a full display of their beautiful options, plus a reasonable price on small, individual pots made me pull the trigger on a whole new world.
I inherited several clumps of tall sedums, Autumn Joy, from the previous homeowner, and love their green texture in the summer and their rosy red color in the fall. Before I do my spruce tops, after Halloween, I cut them down, bundle them together and twine them, with a little floral red spray to tuck in the evergreen arrangements. We sold several bunches at the store every fall. We split a large clump of them and spread them around in our new figure eight garden, which I'll show you one of these days.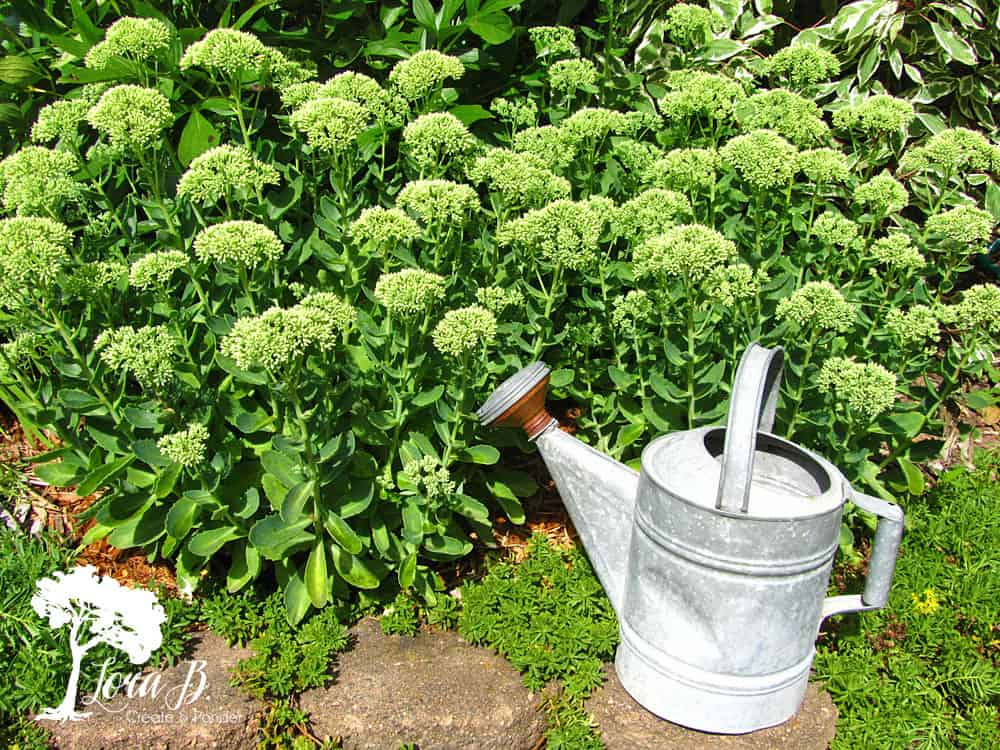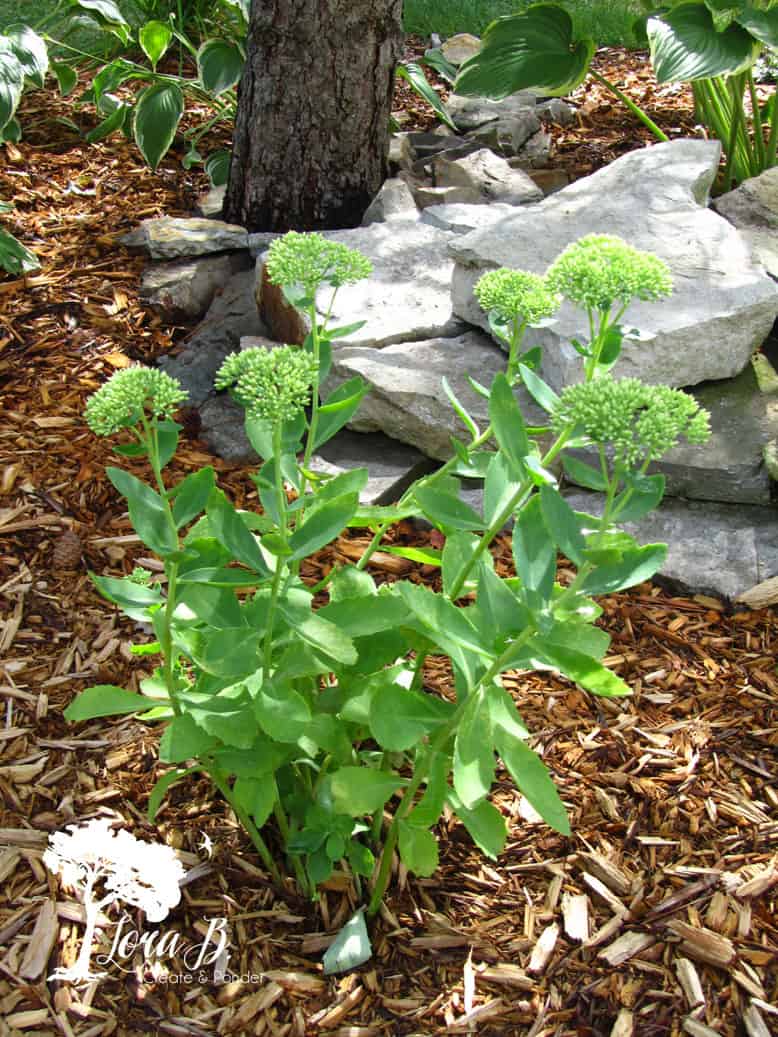 I also love my groundcover sedum that covers the keystone wall that borders my driveway. I've never liked the industrial park look with my 100 yr old house, so covering it with green helps my psyche.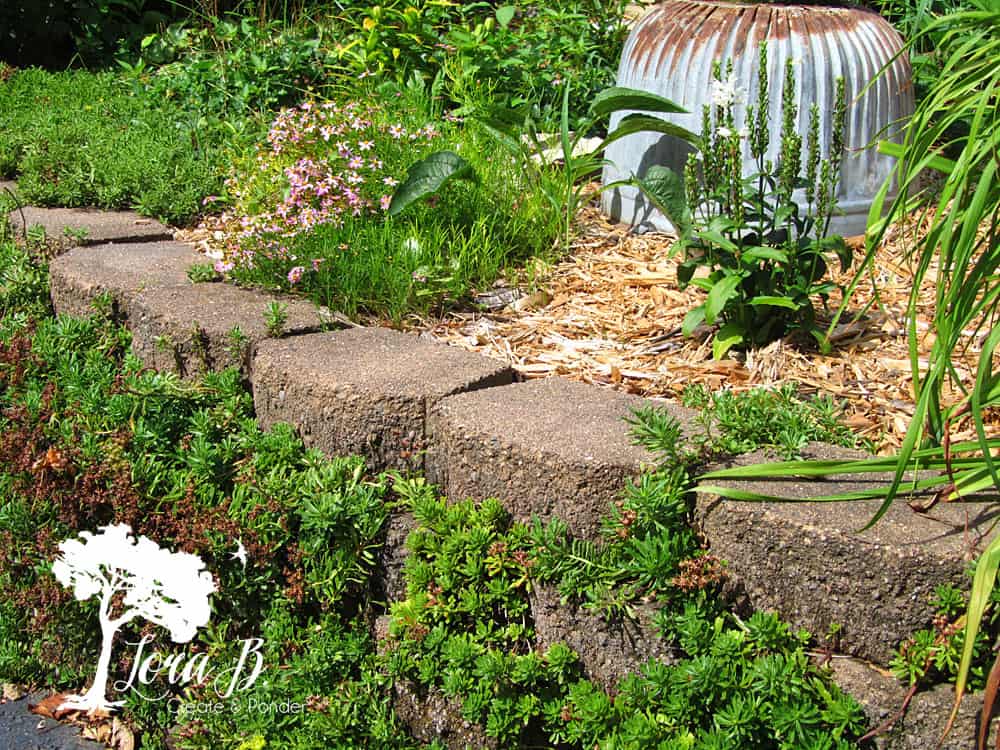 But these new, colorful shorties have found a place in my heart. They're low maintenance, filling out nicely, and I'm hoping to be able to bring them in and enjoy them throughout the winter, too.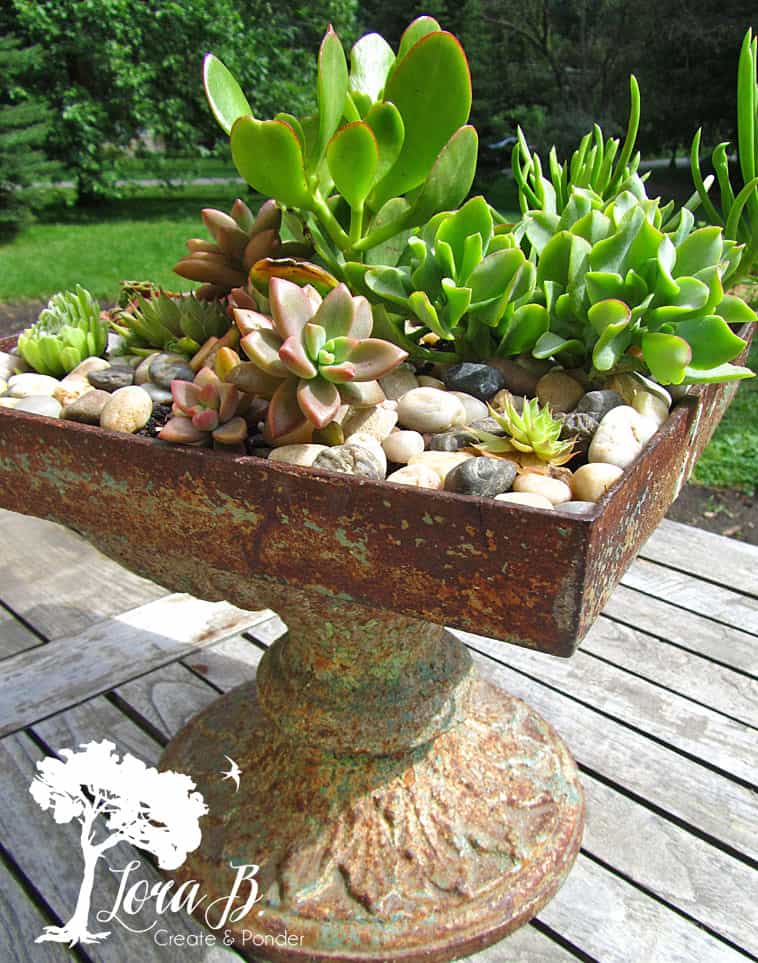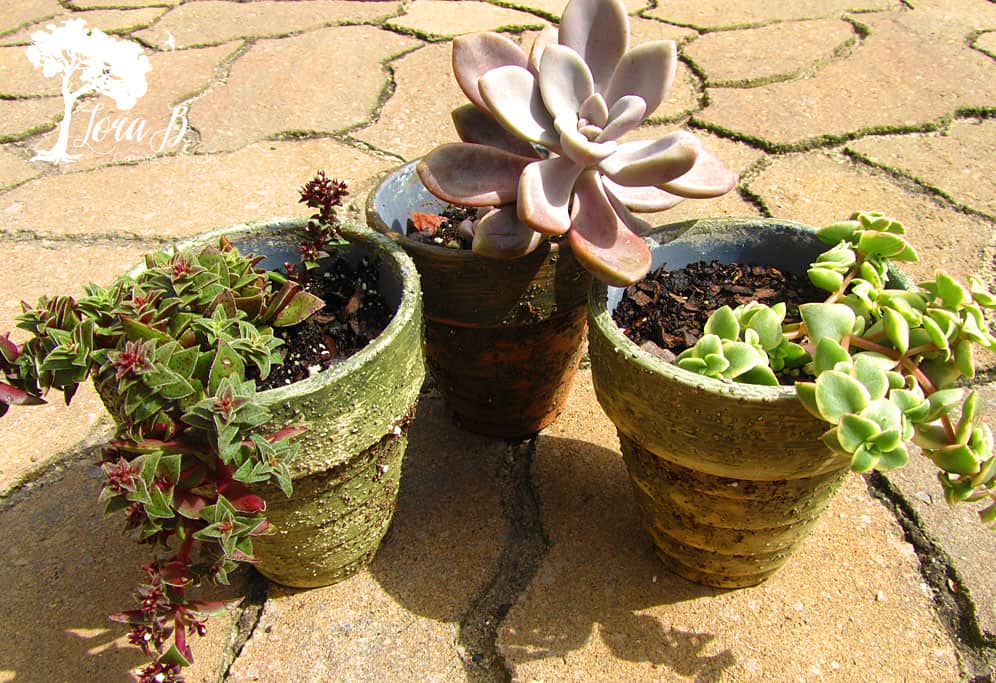 With all their different forms, colors and textures, beautiful combinations can come together just like a floral arrangement. I had fun putting one in each pot, and then placing them together in my cool wire thingy I got years ago.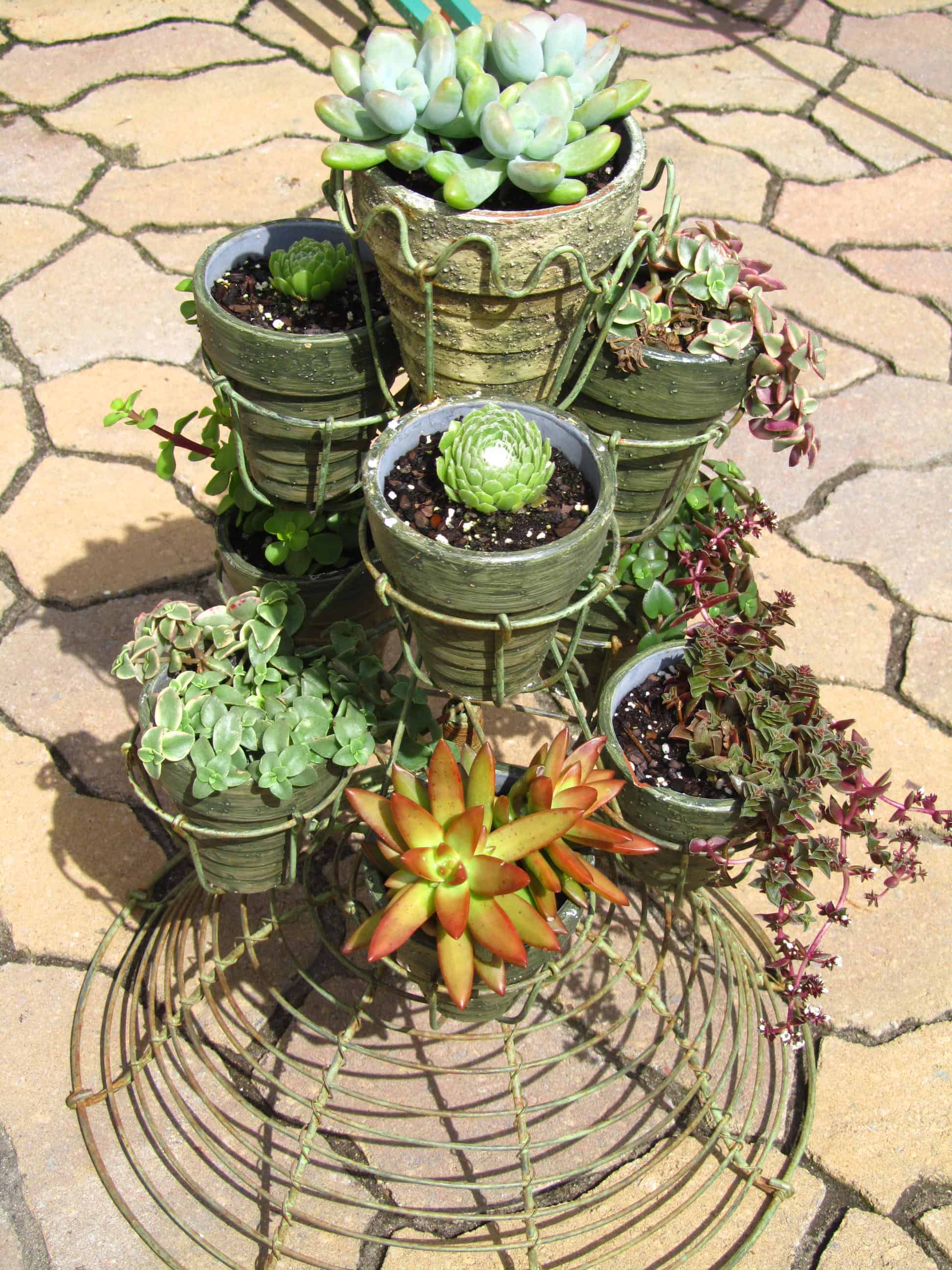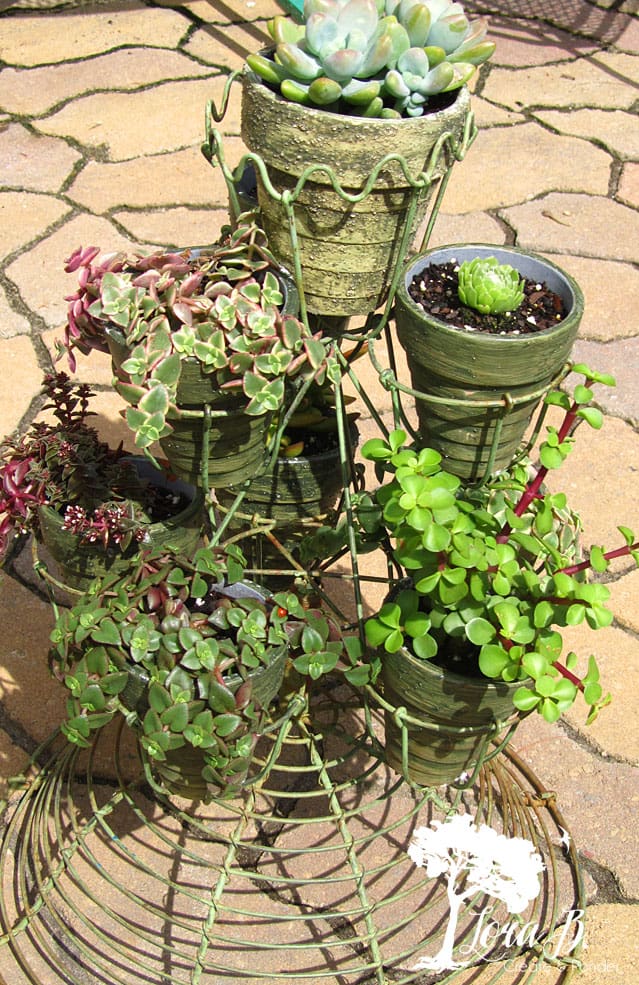 Has anyone else fallen in love with these textural beauties? How have you been using them in your gardens and pots this summer?