Styling Tip: Potted Plant Disguise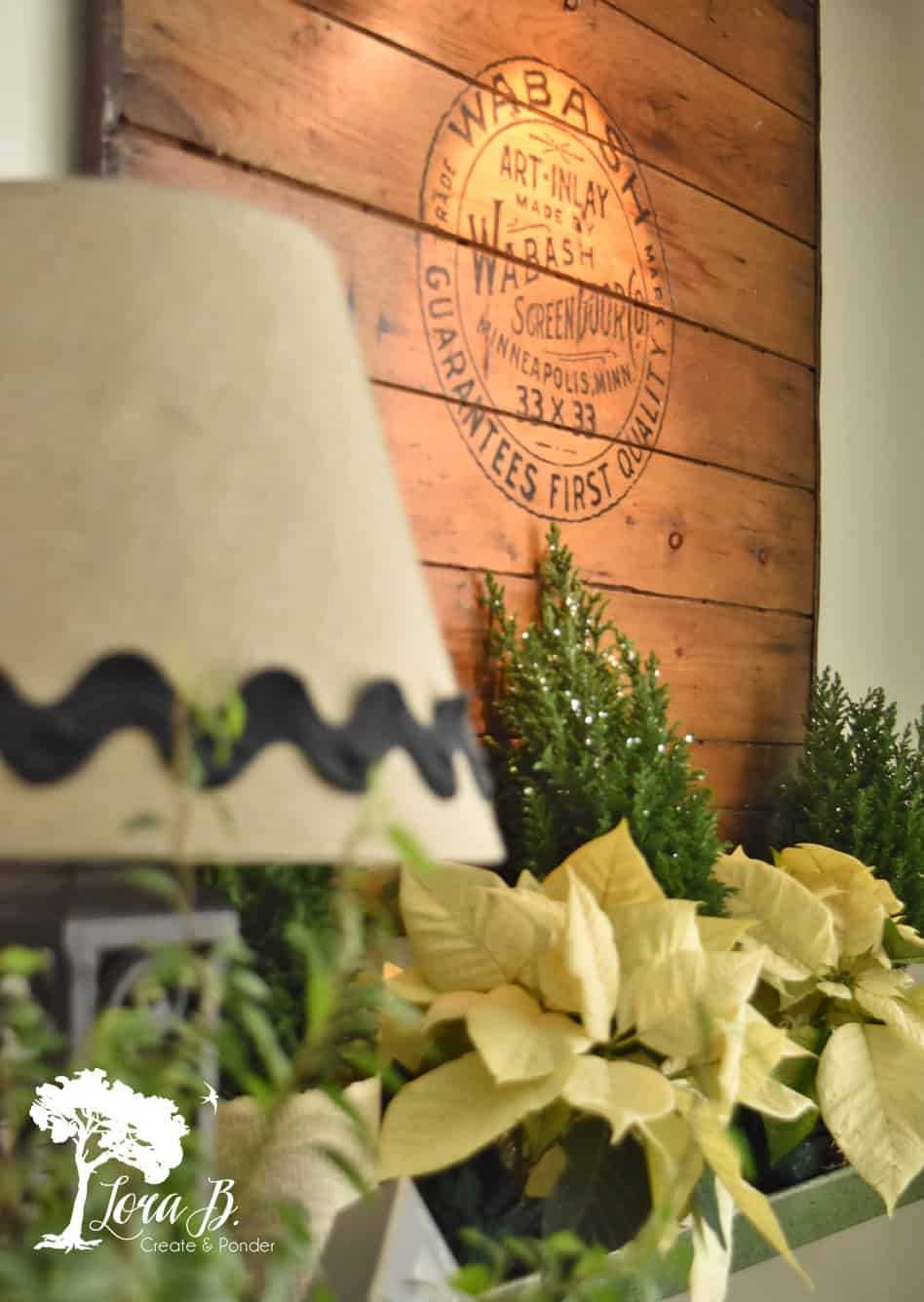 I love having live plants mixed in with all the artificial Christmas greens I have around the house. And they're so readily available right now in the grocery and big box stores. Little cypress trees, poinsettias, and rosemary trees are some of my favorites to tuck into my centerpieces and other vignettes around the house. They're fairly reasonable, and if you shop right after Christmas, you can get them for a steal, and help chase the January doldrums away.
The only problem is, I usually hate what they're packaged in…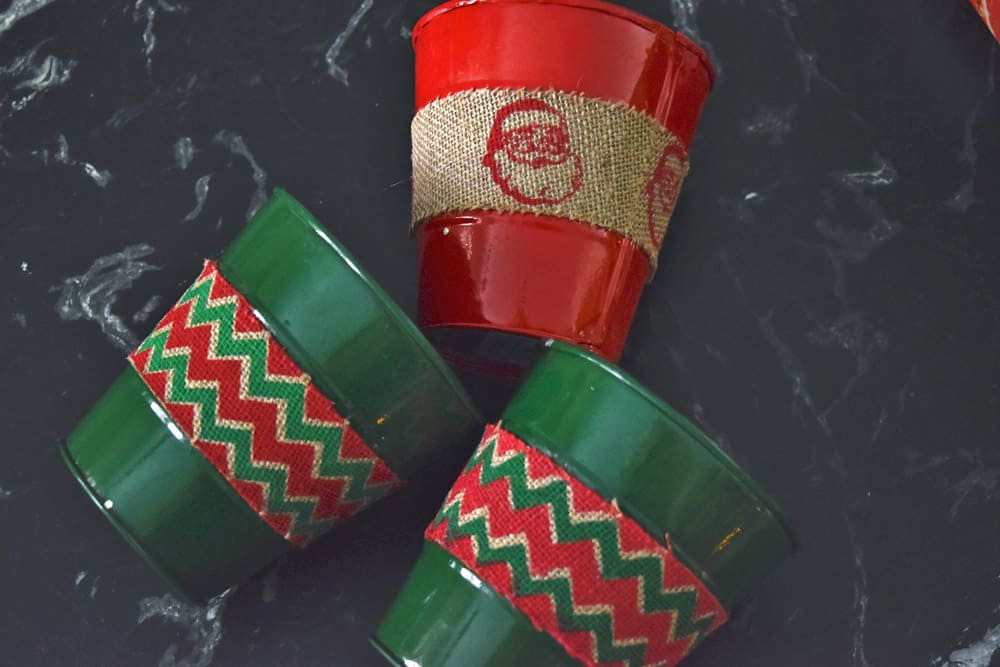 The little tin buckets are kind of cute, but red and green isn't really my color scheme…at least this year;) I didn't mind the green foil on the white poinsettias, because it kind of blended in. But the little buckets are heading for the thrift store.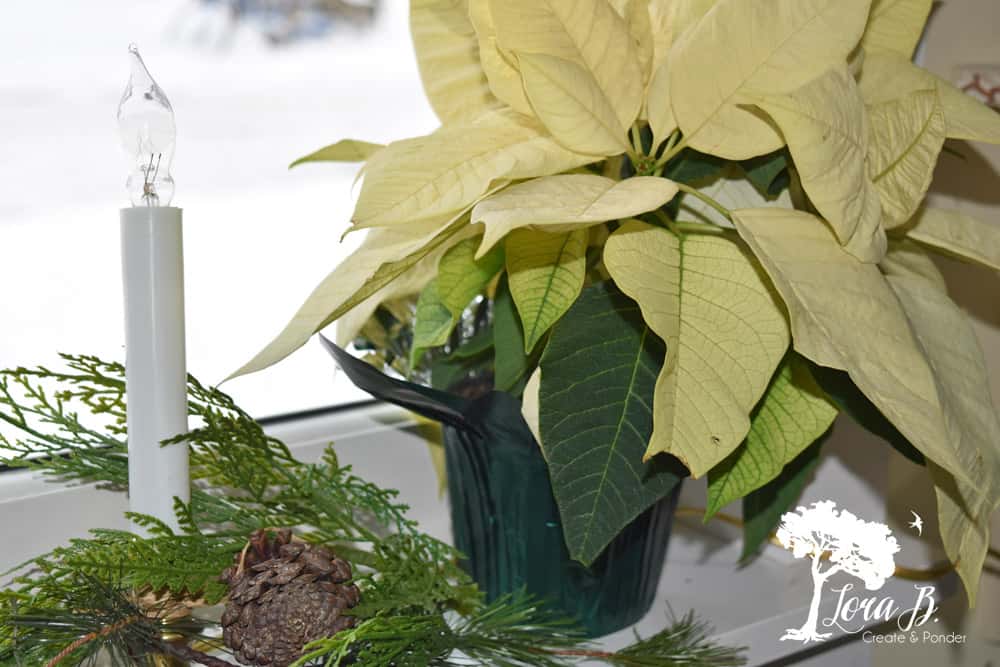 A little trick we often employed at the store, so we could tuck fresh plants in any vessel, was to pop a plastic bag around the base of the plastic container, so we could water it without leaking everywhere. Instead of a baggie, my new best friend is Glad's Press and Seal: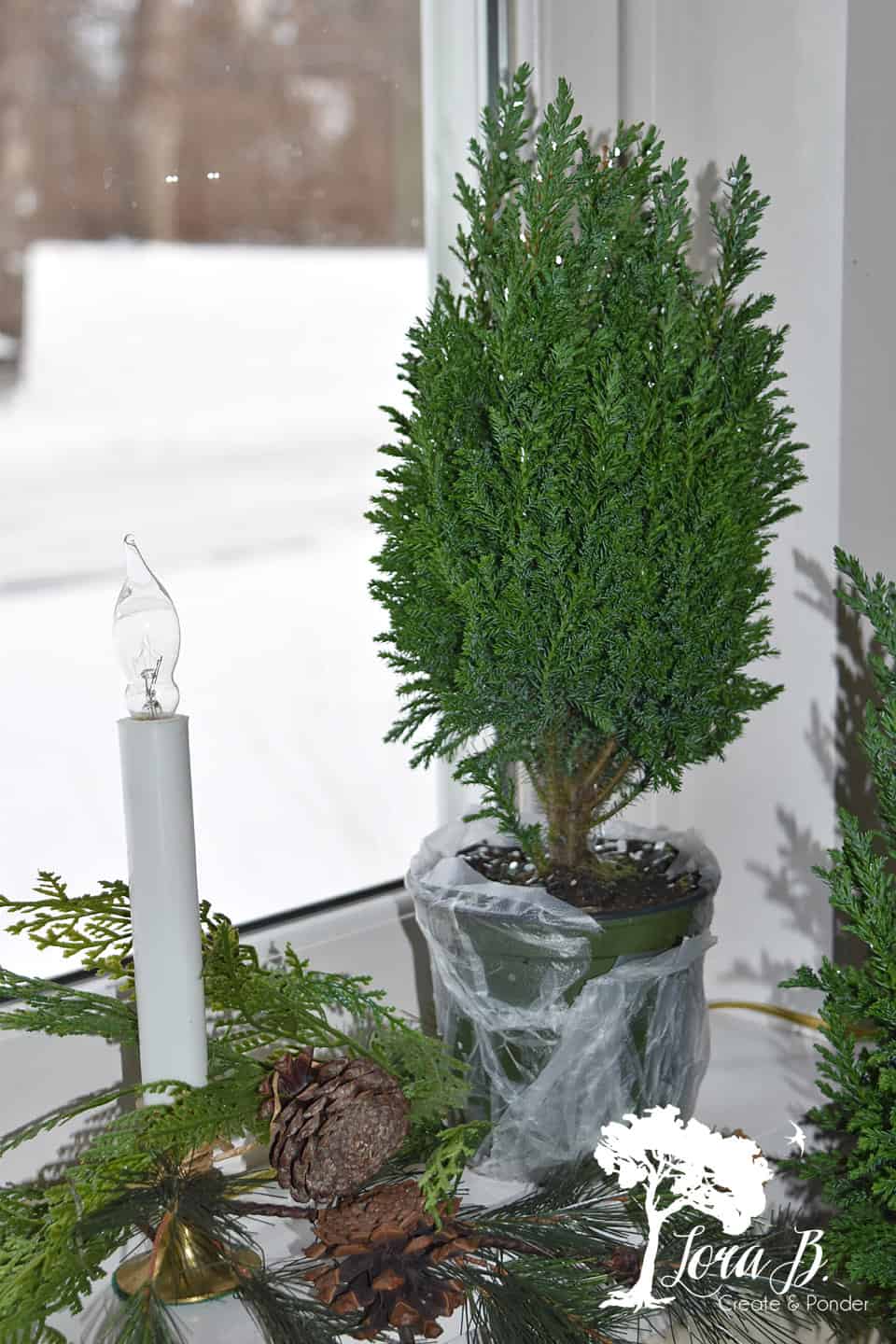 I simply wrap the plastic pot with this semi-sticky stuff and the water won't leak out.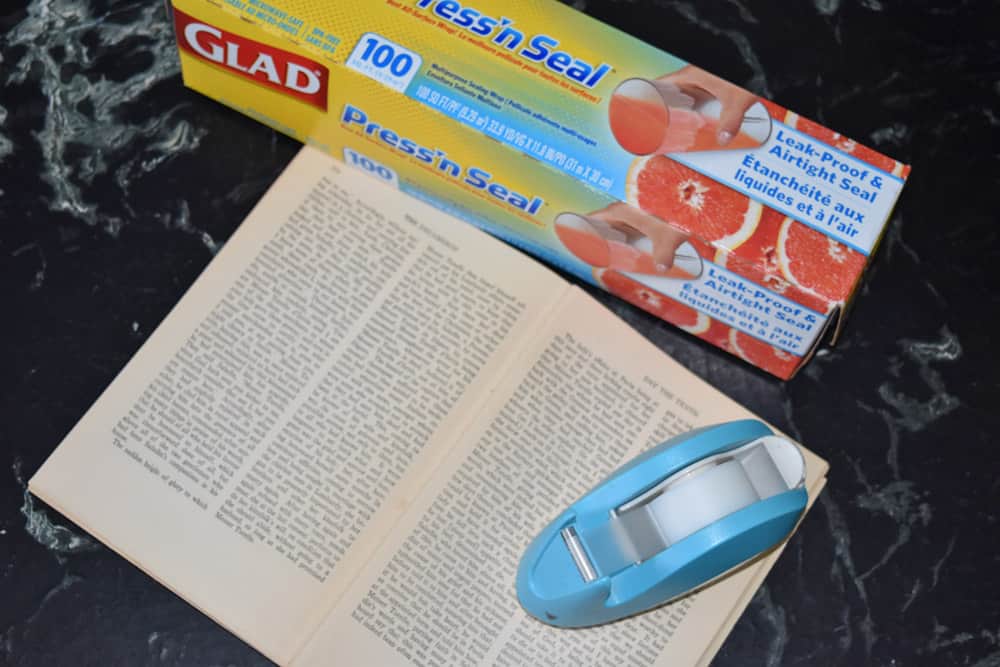 Then I grab some old book pages, or some vintage sheet music, and tape away. The bases are cute enough to be seen tucking out of wherever I want to put them, and I can still water them.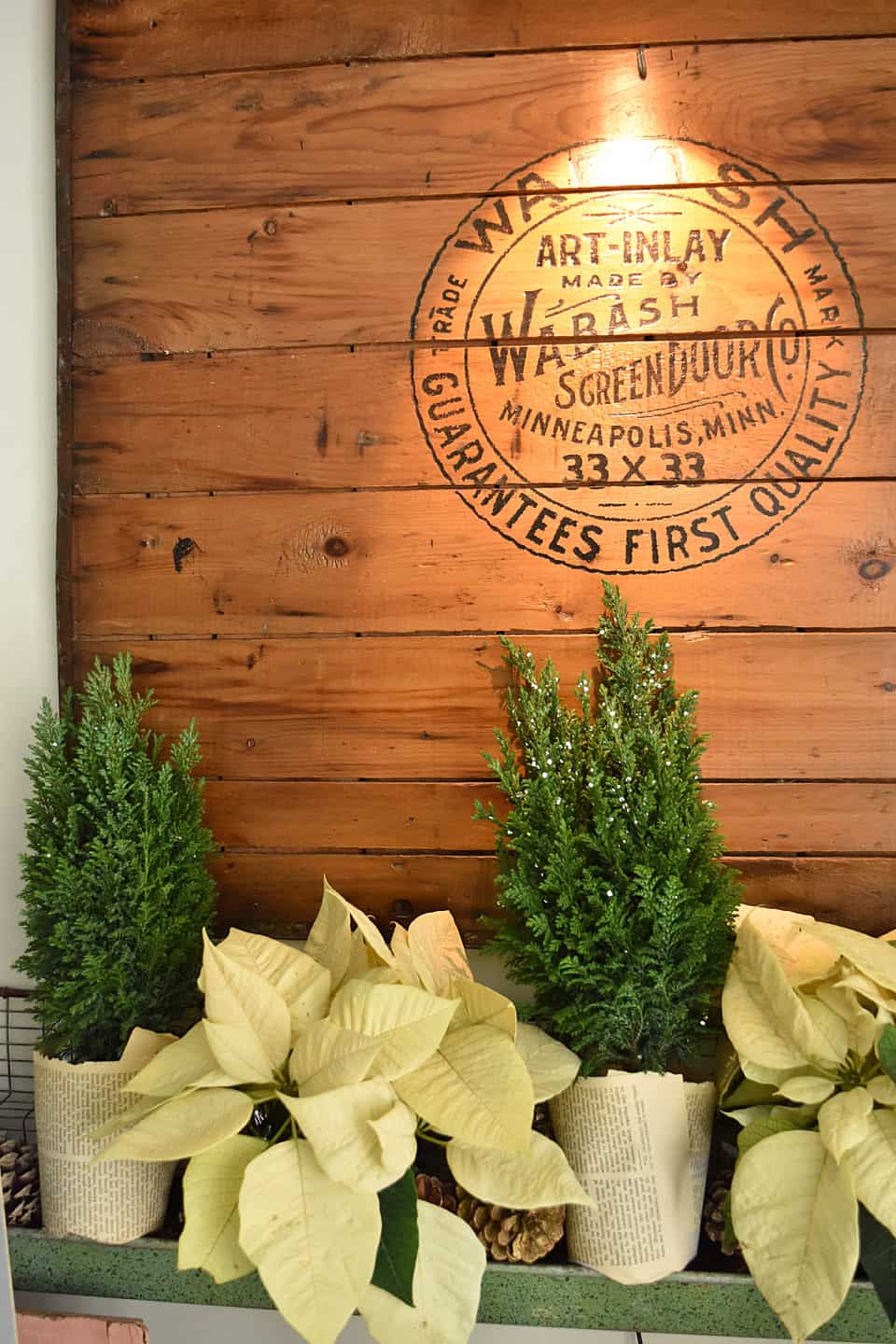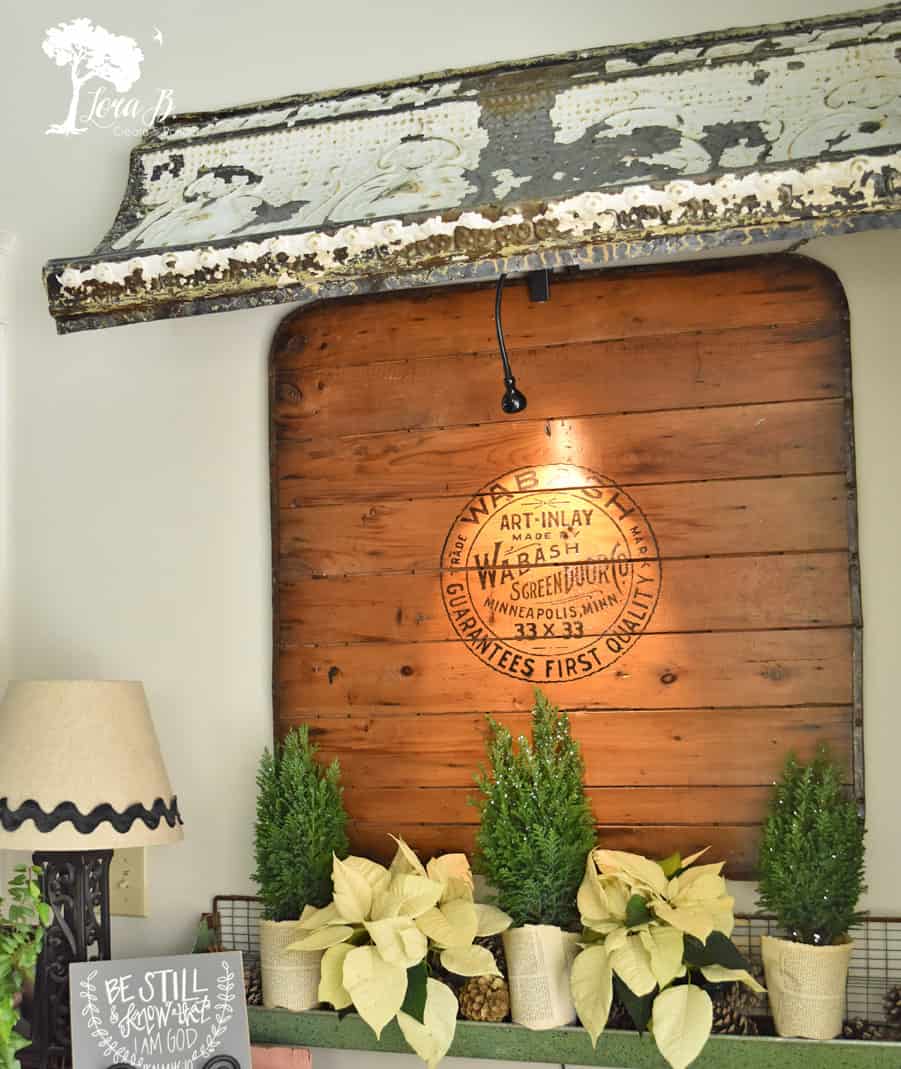 So when you're grabbing your groceries for Christmas, or New Years, pick up a couple live plants. When all the other decorations go away, you'll be happy you did!
(I just loved the little sparklys in these cypress trees)