Special K Bars, a Care Package, and a Mom's Heart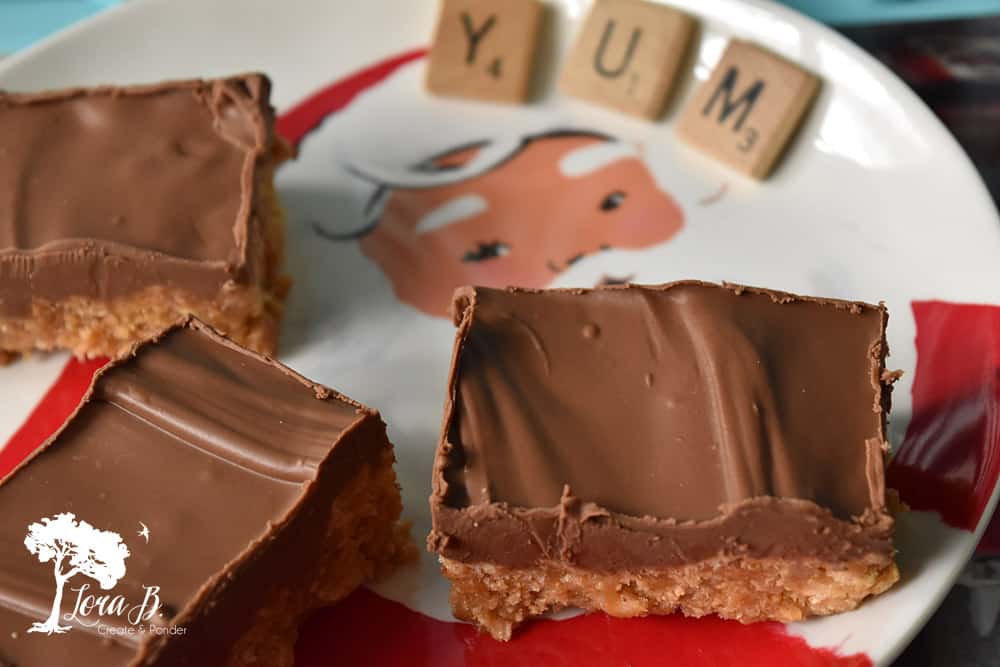 Anyone able to dust the cobwebs off your memory and remember what it was like living through finals in college in these weeks before Christmas? I remember feeling like I was totally missing out on all the festivities of the season, being tortured having to write long papers, and staying up way too late studying for several hour tests! I longed to be able to be home next to a crackling fire, listening to Christmas music, and creating special, handmade gifts for my loved ones.
That's why yesterday my priority was to make these delicious Special K Bars for Big Boy's finals care package, along with some other treats to get him (and his friends) through this last week of tests and papers.
During my college days, my store partner, Cheryl, used to come back from home with a big, ziplock bag of these nummy treats. As she opened the bag, we'd all gather round for a satisfyingly, sticky, girl-bonding  break from our torture. Ah, the good, old days…
These chocolate, peanut butter, no-bake treats are some of my family's favorites, and I don't make them often (because I truly hate cutting them). If you've got a college kid studying, or coming home, they're sturdy enough to pack in a box and be sent hours away. I like to add some salty snacks too, a restaurant gift card, and some candy canes for the season, because peppermint is supposed to help them think better!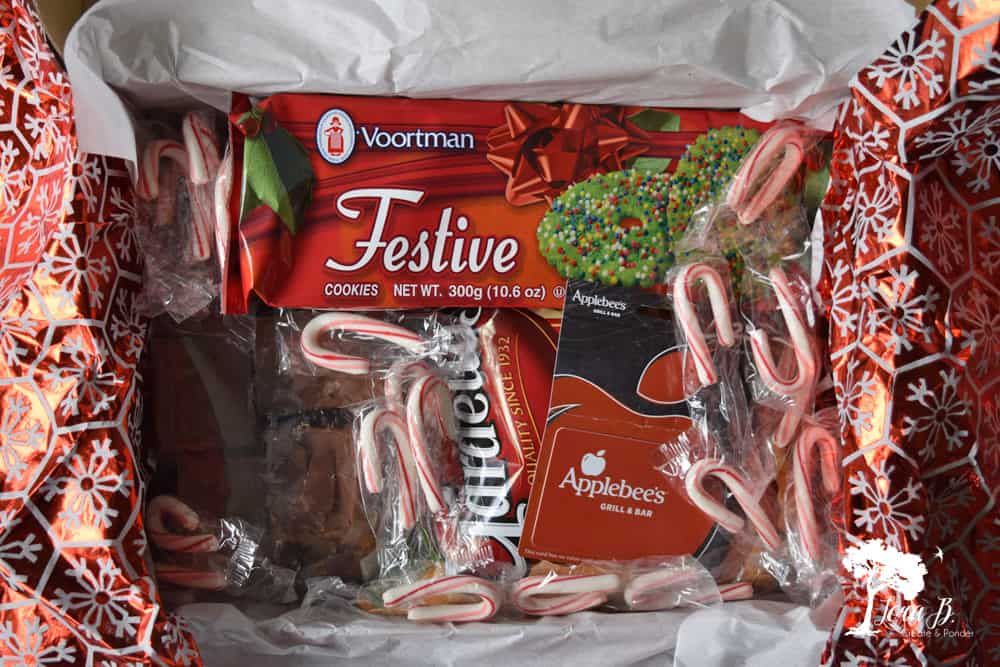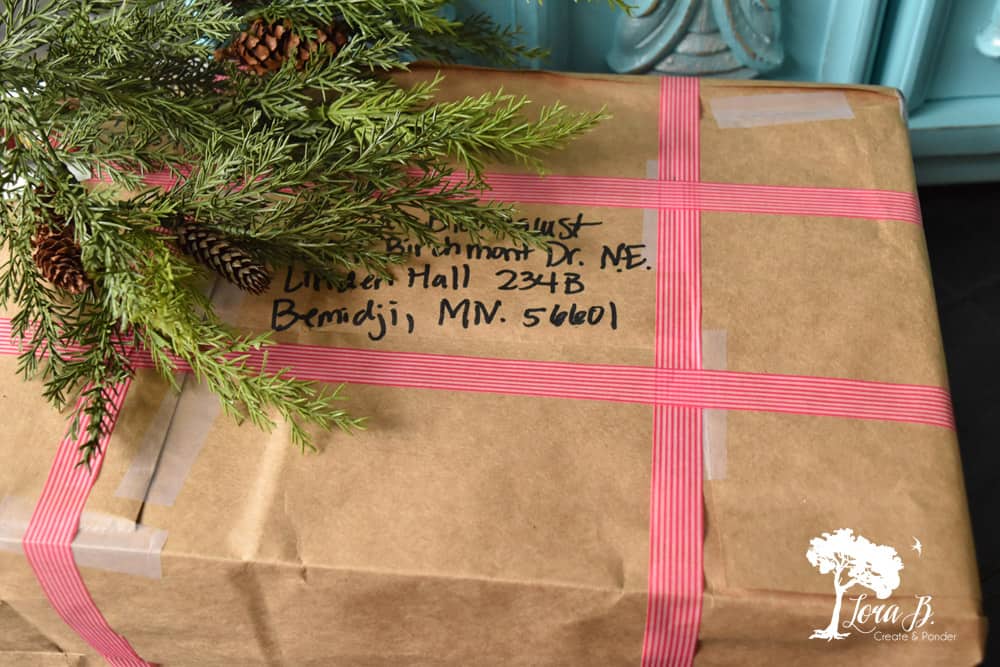 Add some cute tape to the outside, so when they're carrying it down the hallway of their dorm, the other kids will be asking, "what did you get?" "Are you going to share?" And all the mom glory will go to you for sending your child some love!
Special K Bars
Ingredients:
1 cup light corn syrup
1 cup white sugar
1 cup creamy peanut butter
6 cups Special K Cereal
1 bag butterscotch chips
1 cup chocolate chips
Directions:
In a saucepan on low-medium,  stir and melt corn syrup, sugar and peanut butter till glistening and smooth, but not boiling. Take off heat and stir in 6 cups cereal. Pour into 9×13 pan and press down gently to even out. Place in refrig to harden (30 min-1 hour). In glass bowl/ 4 cup measure, place chocolate chips and butterscotch chips. Melt in micro: I cook for 1 minute, stir, cook for one more minute, stir. Pour over cooled bars and smooth to even. Place back in frig for topping to harden.
Cutting is challenging. I use a butcher knife. My family offers to cut them for me if I make them! Once cut, they are good stored in the frig or freezer. If you like Recess peanut butter cups, you'll love these!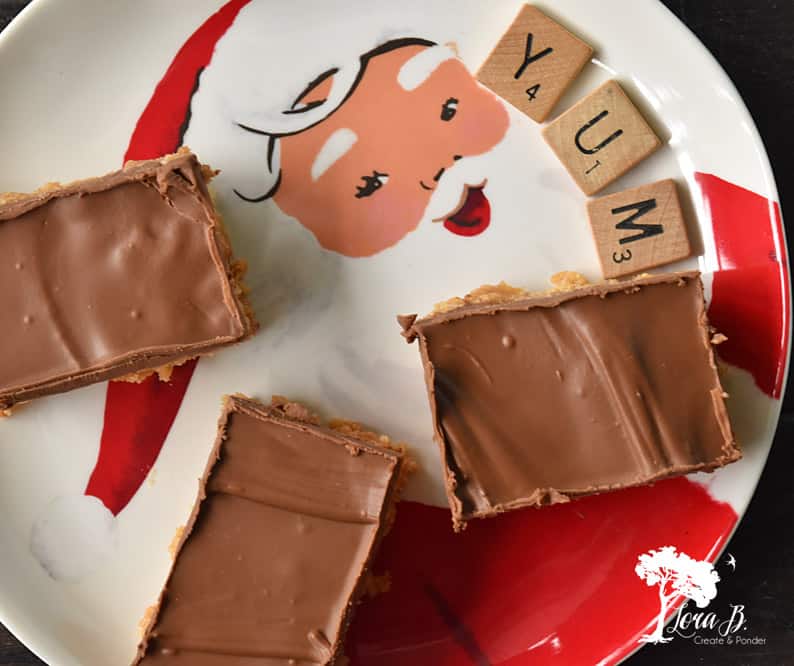 ---
---
Because us moms are always thinking about our kids, aren't we?
We're cooking hearty meals and buying healthy snacks. We're making doctors and dentists appointments. We pick them up when they fall and bandage their wounds. We drive them to the ER in the middle of the night, and pray over them in the hospital. We're signing them up for classes and sports, and helping them with their homework. We're making sure we engage them in the car and around the kitchen island, so we know where they are psychologically. We encourage their friendships, and ride their relationship struggles with them. We send care packages when they're hours away at college…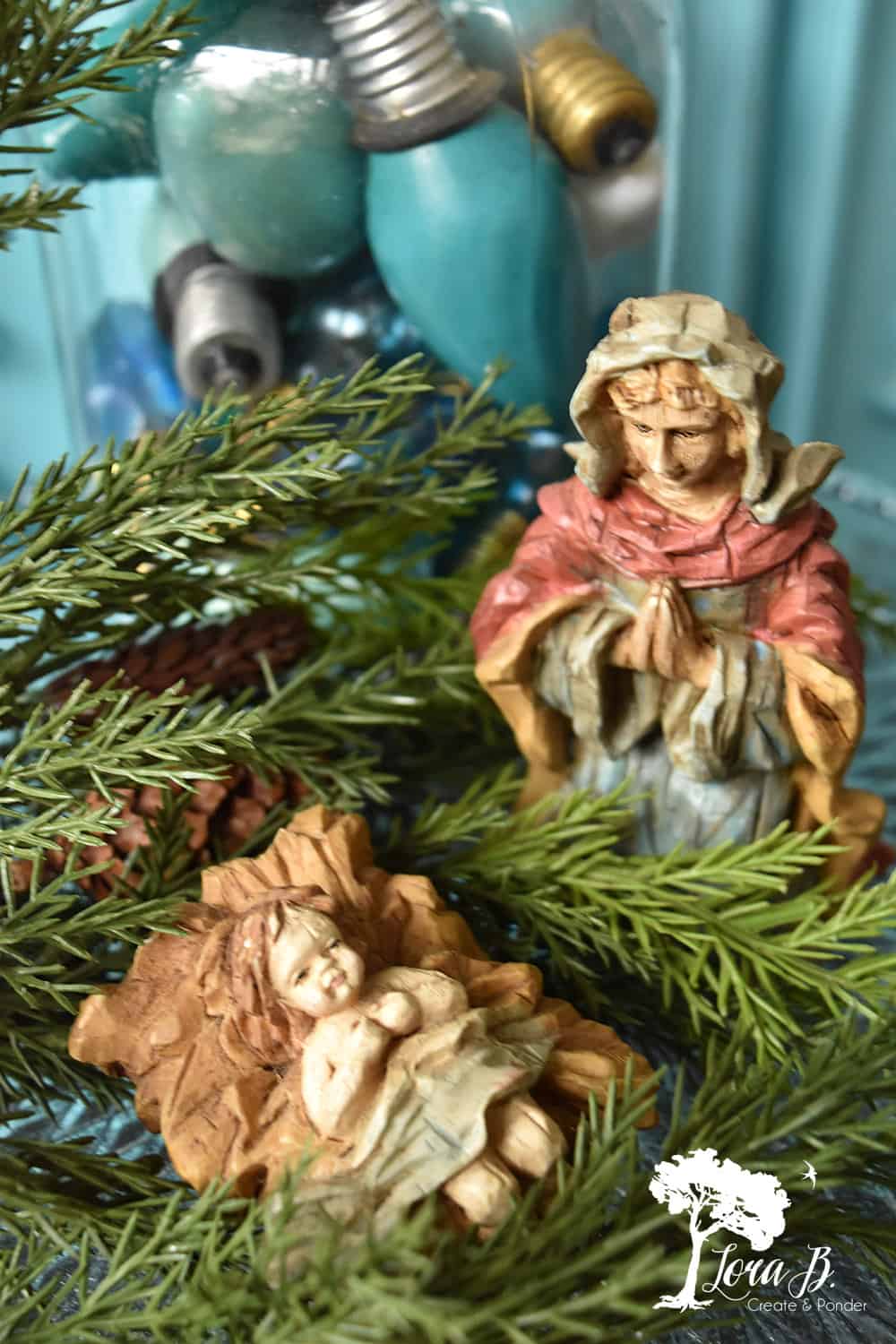 At this time of year, I 've been thinking about how amazing it is that the God of the Universe entrusted His only child to a young, teenaged mother. But then again, it doesn't surprise me.
Because of the miraculous nature of His conception, Mary had to endure scorn from her family and neighbors. She felt the shameful looks as she walked through the market, and heard the whispers behind her back, wondering who the real father was to this child…was it really Joseph, who married her, despite the rumors?
In His infinite wisdom, God knows what us mothers need in our own capacity, to instill the qualities our children will need for their future challenges. From Mary's strength to endure the scandal, birthed Jesus' resilience to endure the cross. He had lived a life watching his mother stand strong, suffering the shame and accusations of others. It was a good school for him to learn what He would need for His future combatants. She taught him that only the affirmation of His Father is what counted, not what others thought of him.
There are quite a few moms I've been praying for lately. Moms who are carrying their children through struggles with cancer, who are worried their children will hurt themselves because of the destruction of depression. Moms who have lost children in car accidents, and moms who are nursing their children through the many ailments of sickness. I'm praying that God will bring them Hope, Light, Peace, Comfort, Strength. Because all these character qualities that God himself contains, He assuredly instills in us mothers to care for those entrusted to us.
---
---
So send a sugar rush with a little protein to a college kid…and pray for and support the Moms at this busy, Christmas time of year.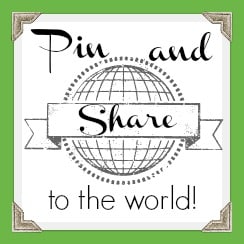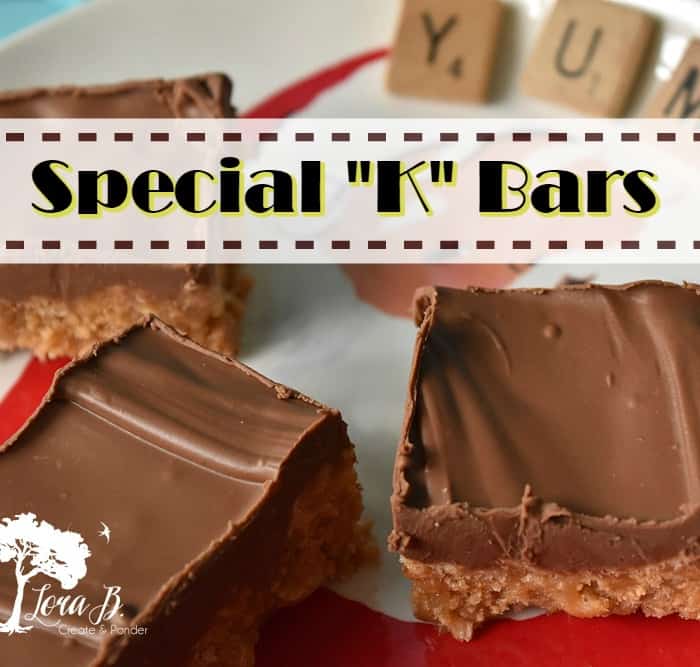 Linking up with:
Vintage Charm