Seller's Tips: Weight Matters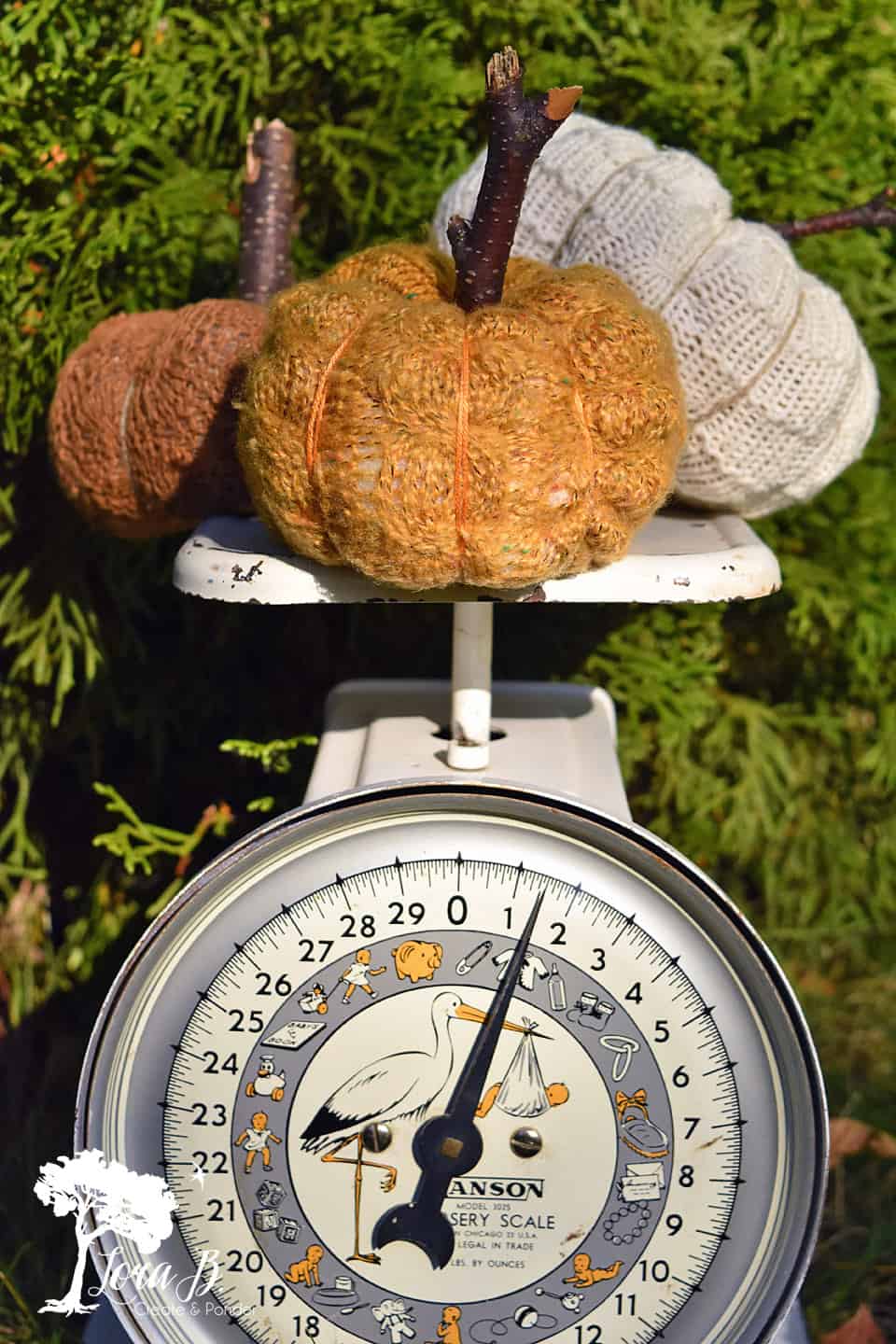 Have you ever picked up an interesting item while out shopping, evaluating whether you want to buy it or not, and been not so impressed after you felt how light it was? Maybe it was a floral arrangement, a pillow, or some other decorative item. You liked how it looked, but were not impressed with how it felt. I'm going to share a little insider secret for you makers and sellers, that will enable your customers to want to buy your item more than the competition's.
The unspoken truth is weight = value. If you were to pick up two items and one was heavier, you would assume the heavier item is made better and therefore worth more money.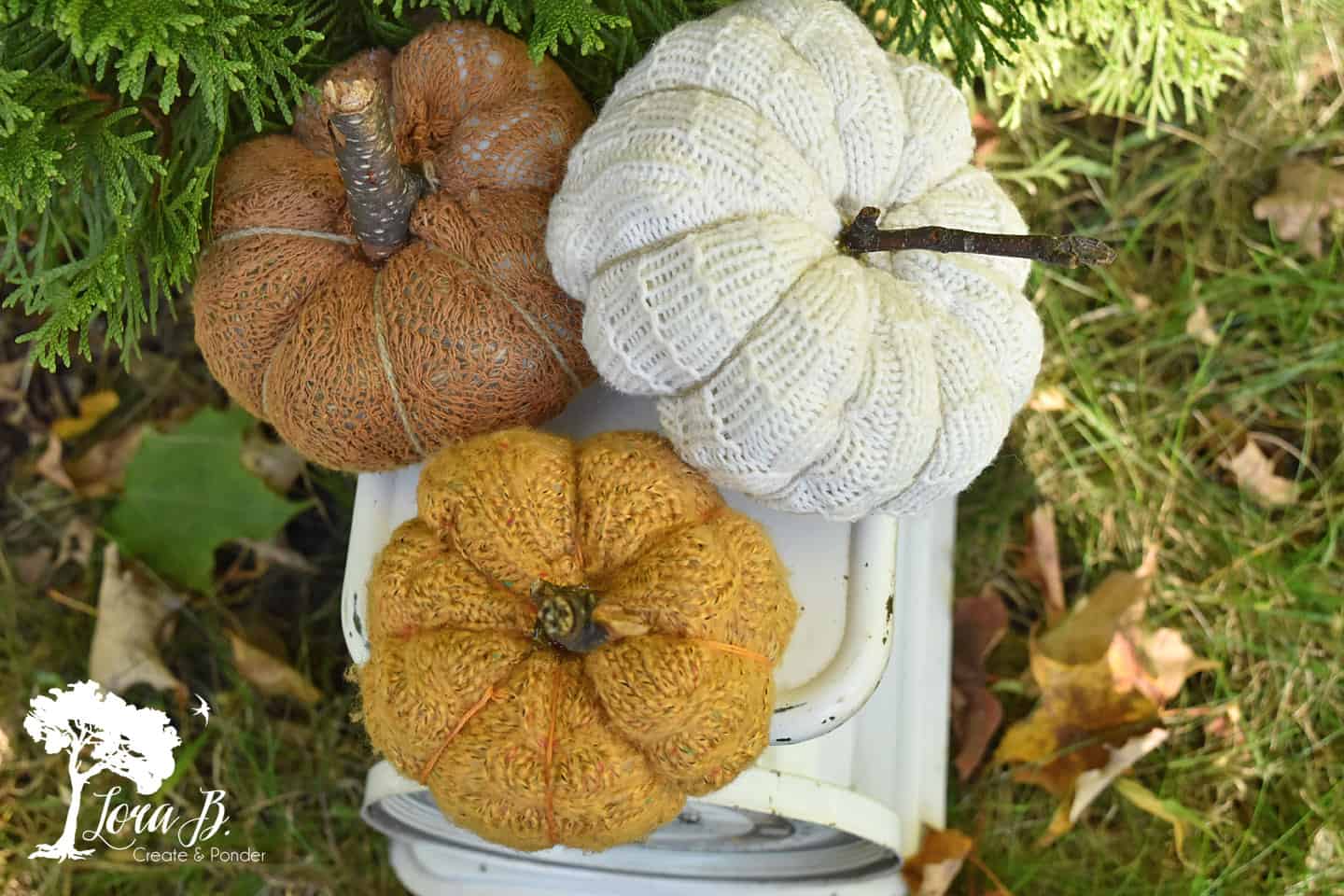 I've been to a few vintage markets lately, enjoying all the hand-crafted items talented entrepreneurs have been creating. Fabric pumpkins in every style, shape and size were everywhere. I was evaluating the fabrics used, the different styles and the unique adornments everyone had used in their versions. But what struck me most was when I would pick them up. If the crafter had filled the pumpkin with only stuffing, the pumpkin felt lightweight. Like my son would toss it through the air like a nerf ball to a friend.
In contrast, the crafters who had certainly weighted their pumpkins, had me cradling the cute little pumpkin in my hand like a swaddled baby. I envisioned where I could nestle one of these little cuties into my home styling, knowing it would sit more securely than it's light (and seemingly less valuable) counterpart.
Weight = Value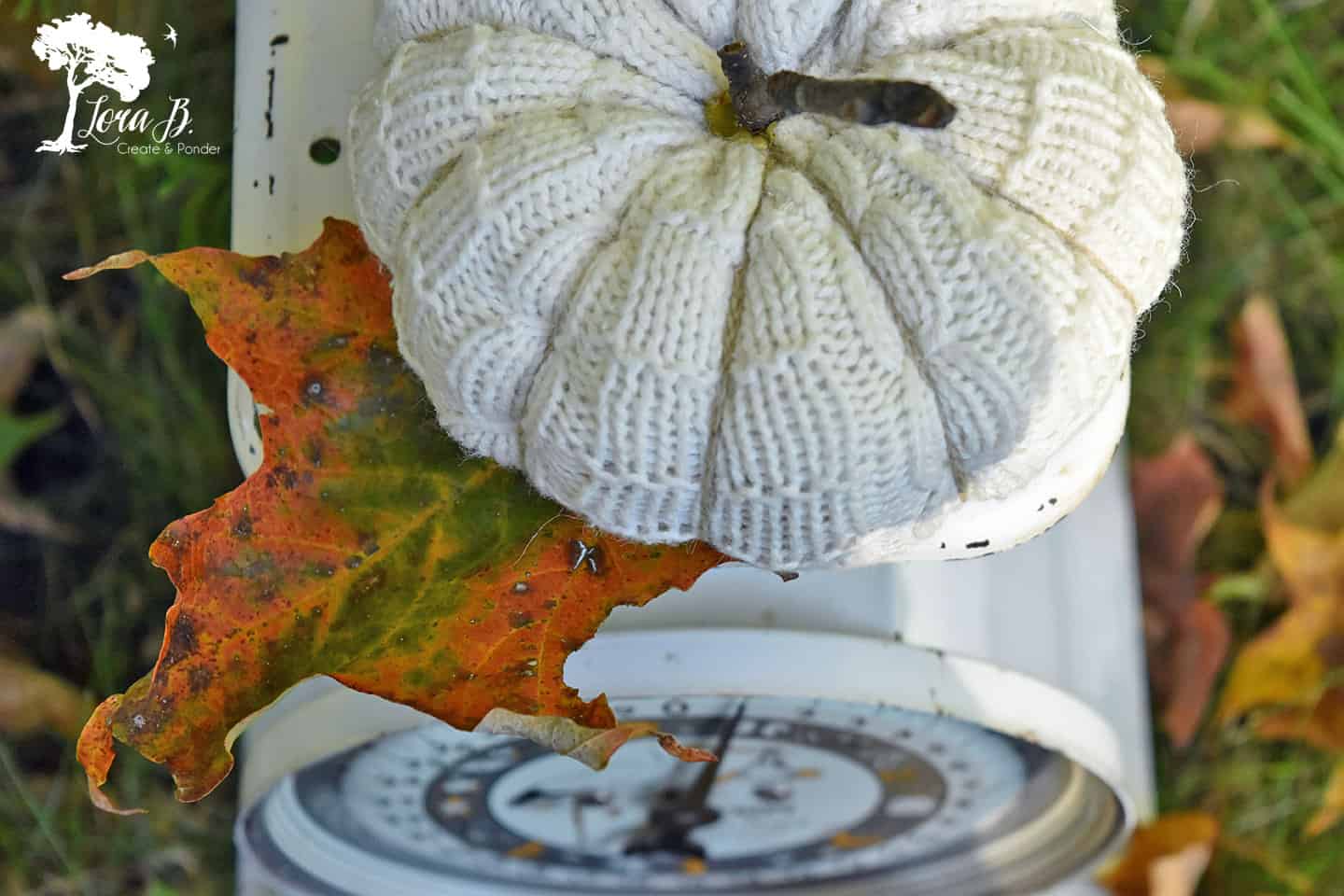 "Weighting" your handcrafted item or floral arrangement might sound intimidating, like it's going to cost you more or take you more time. But honestly, it's super cheap and only one small extra step. And if you can get a couple more bucks for your hard work and have your customer think your item is better made, don't you think it's totally worth it?
I was at a shop yesterday and they had the little velvet pumpkins that we've all been seeing everywhere. Yes, the velvet fabric is luxurious and the real, dried stem impressive. But $25 for a 3″ pumpkin that is just full of rice? Guess I'm a DIYer to the core.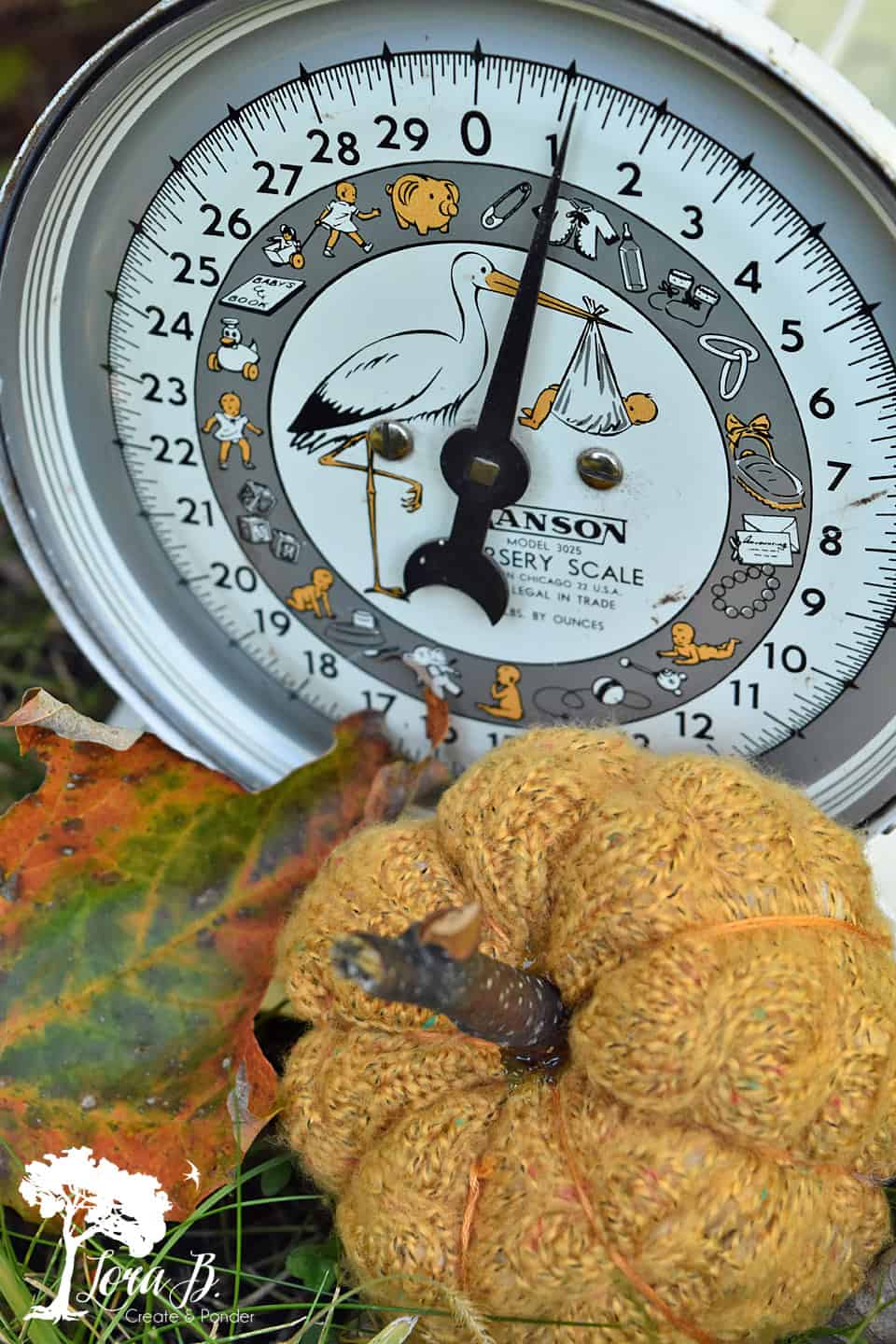 As you are creating your fabric pumpkins or that beautiful custom arrangement, just add a little weight. You can tuck a sandwich bag with some sand into the container of your arrangement, tucked right in between your styrofoam. Or you can add some dried legumes or rice to your stuffing in your soft items.
My filler of choice was the bag of dried, organic chickpeas I haven't figured out how to cook yet, since there wasn't directions on the large, Costco bag: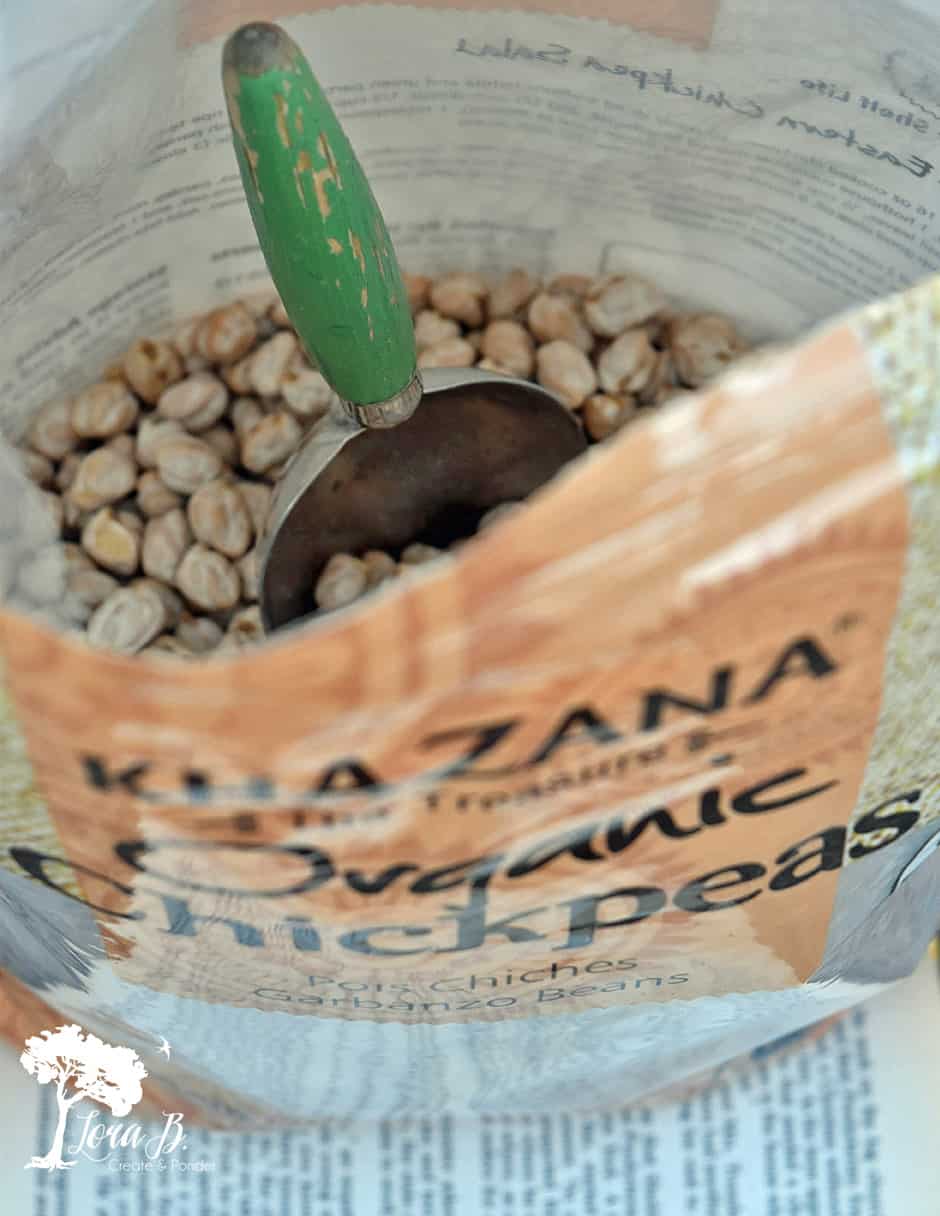 I'll show you how I made these pumpkins in my next post, but basically I started with a little stuffing at the base, then added some chickpeas and topped them off with more stuffing at the top. I tried rice first, but the little pieces were coming out of the open-weave sweater and kind of looked like maggots:( Not good for resale.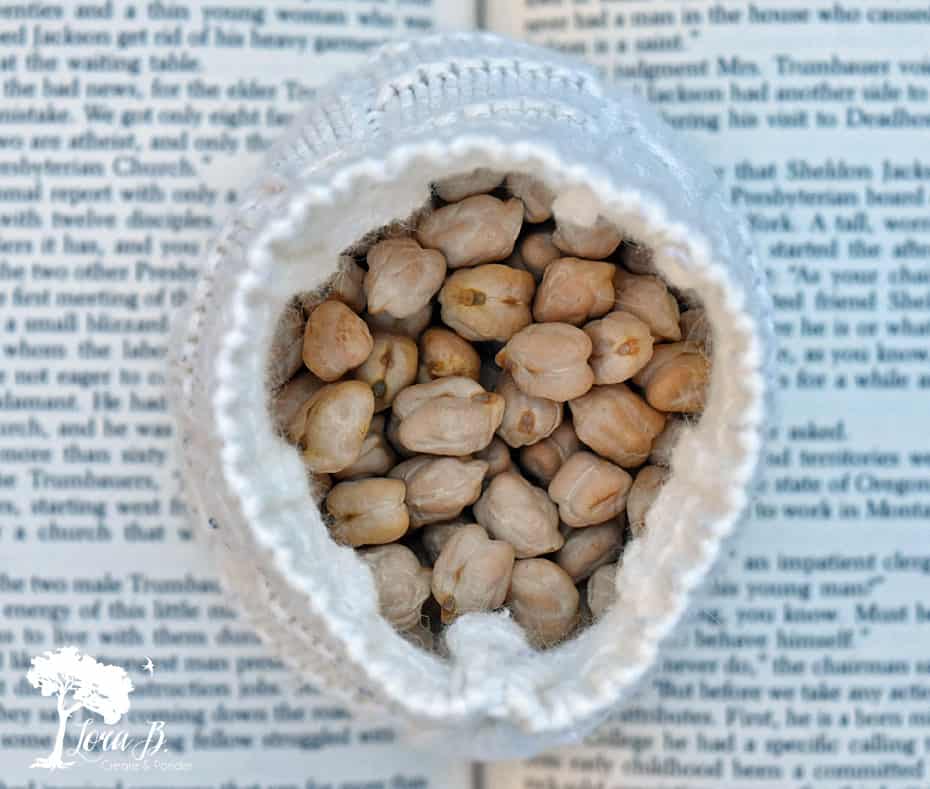 My three little pumpkins weighed  1 1/2 pounds all together, which isn't much. But when you hold them in your hand, they feel valuable.
As a maker and entrepreneur, you want your hard work to be perceived as the unique, quality item you've spent a lot of time on. And then you can mark your items for a couple more bucks than your competition and/or sell them faster!
Maybe you're not a maker, but instead a buyer. Does this little insider secret have you evaluating your purchases and what has influenced your picks lately?
Hope you're having as much fun as I am at all of the fall artisan and vintage markets. I just love supporting the home-grown makers and sellers in my local area, and everywhere!
If you'd like to read more of my Seller's Tips, check out: "Vintage Selling Tips: Rockin' the As Is"  , "Vintage Selling, Should you Keep or Sell?"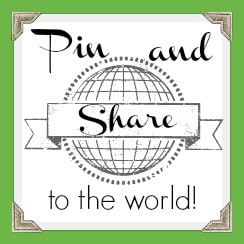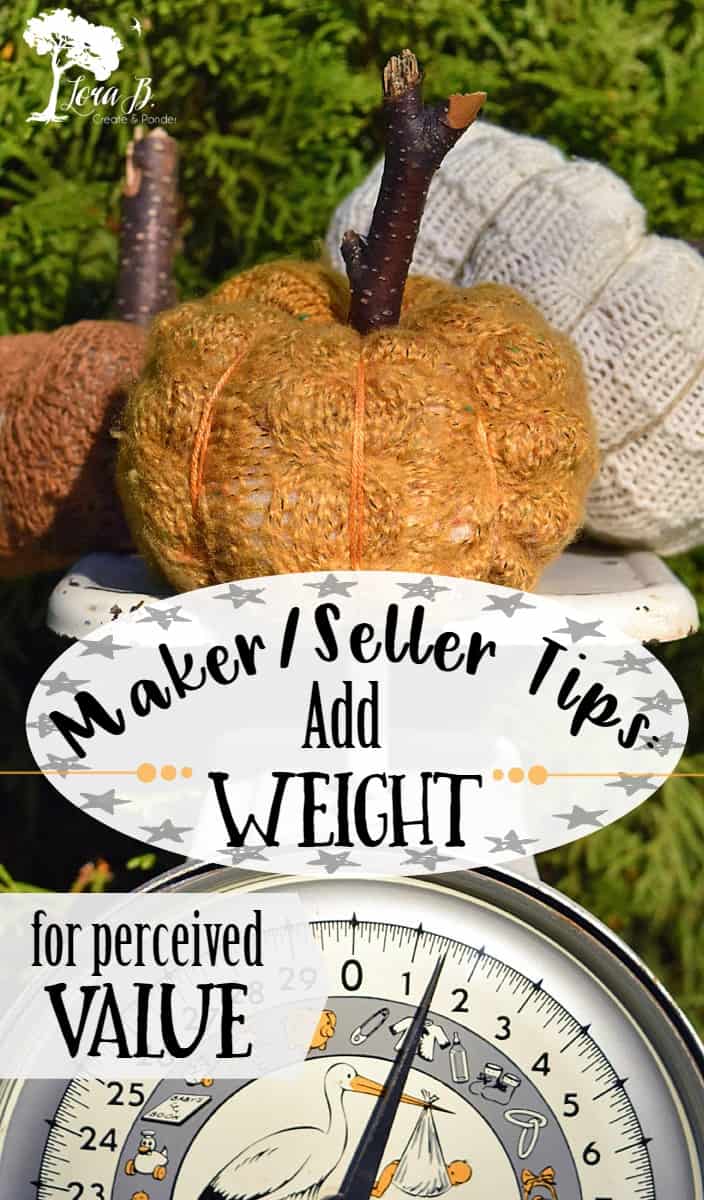 Sharing at these lovely parties: