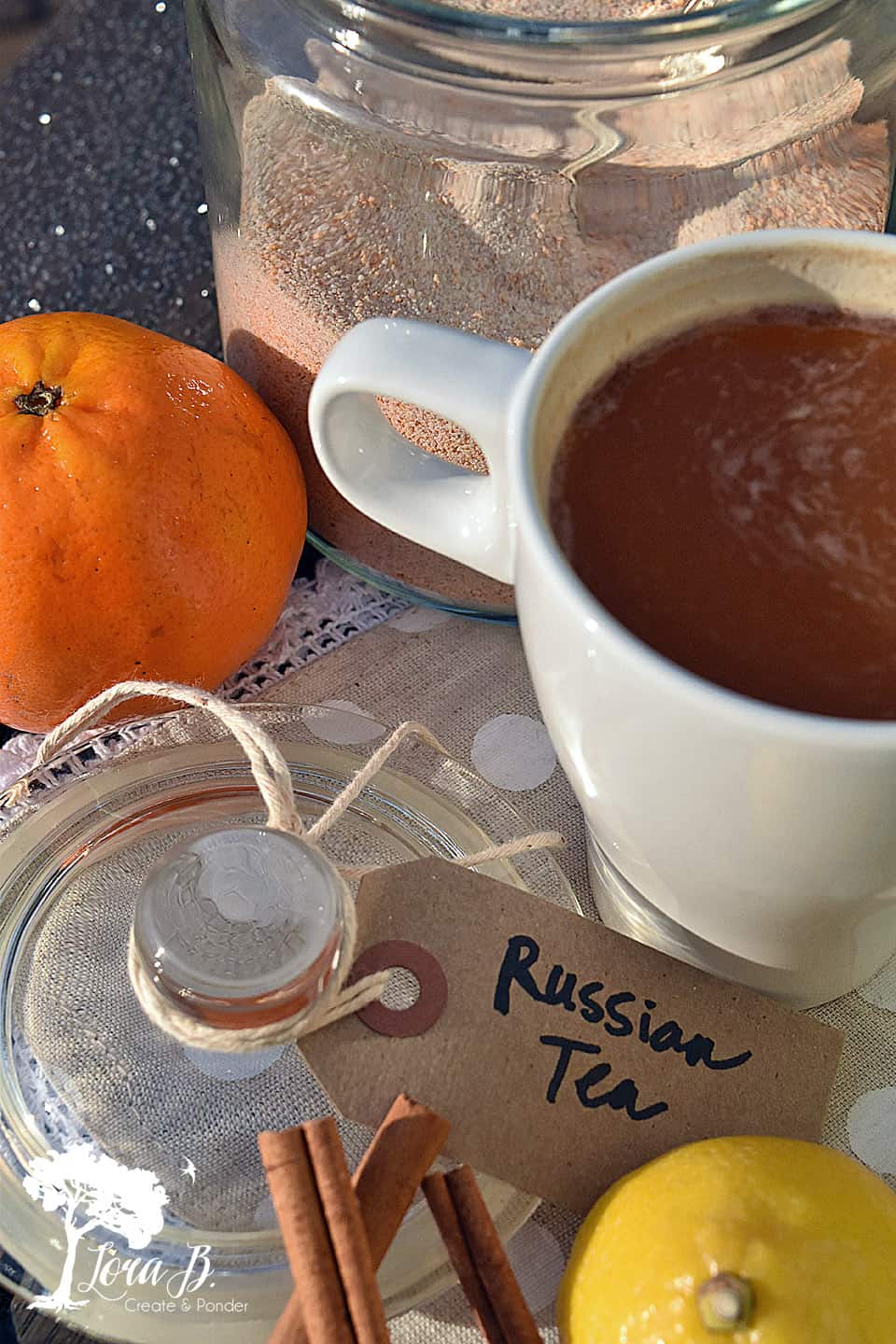 Does anyone remember drinking Russian Tea as a kid? This sweet, warm, citrus-y drink mix was a favorite of ours in the winter when we'd come in from playing outside in the snow. It's orange, cinnamon flavor would warm our tummies till our outsides caught up.
There's just something so unique about the taste of Tang drink mix, which is the main ingredient in this recipe. Mix up a batch and create a cup of memories. While you're sharing this oldie with your kids, share some memories about playing in the snow…or playing in the sand if you're from a warmer climate;)
Russian Tea 
1 cup Tang powdered drink mix
1 cup instant lemon tea mix (like Lipton)
1/3 cup Lemonade mix (powdered)
1/2 tsp ground cinnamon
1/2 tsp ground cloves
Combine all in a glass container with lid. Heat a mug of water and add 2 TB of mixture (or to taste). Stir and enjoy the memories!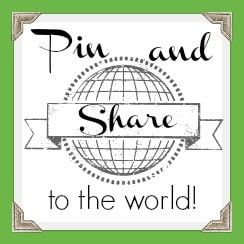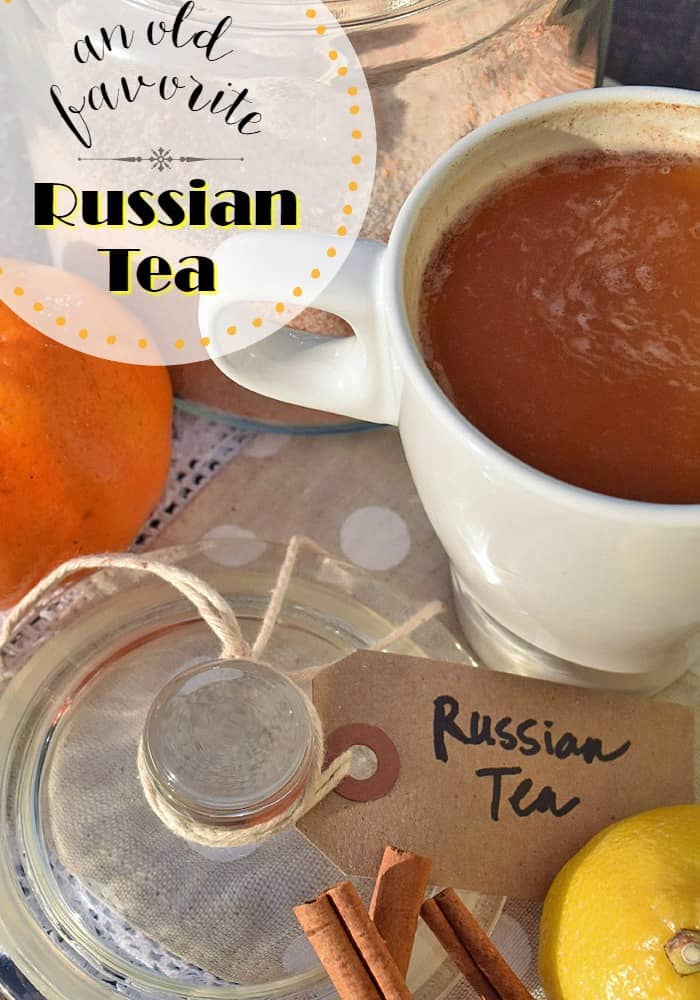 Sharing at these lovely parties: