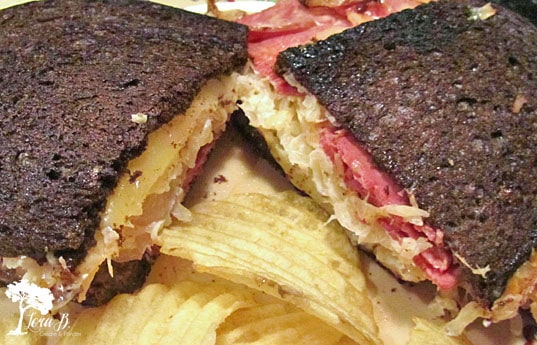 Happy St. Patrick's Day!
I've got a little Irish blood running through my veins, so I'm wearing green today! And one of our favorite meals to make on this St. Patrick's Day are Reuben Sandwiches. We love ordering them at restaurants, but have learned that our home made version is just as good, and oh so easy!
Reuben Sandwiches
Ingredients:
Pumpernickel/Rye bread
Corned Beef
Swiss Cheese slices
Sauerkraut, 1 can, well drained
Mayo
Thousand Island dressing
Directions:
Drain sauerkraut thoroughly (press into strainer). Add about 1/4 cup mayo and chill (ahead of time if you remember). Assemble sandwiches: spread Thousand Island dressing on bread slice first, add corned beef (as thick as you like), spread sauerkraut mixture on thickly, top with sliced swiss cheese. Top with another slice of bread. Butter the side facing up. Melt butter in frying pan. Place sandwiches in on low-medium heat. Place a loose lid/cover over, so insides will warm and melt. Flip when needed. Sandwiches are done when insides are melty and warm and outside is crispy.
I make grilled cheese at the same time to satisfy the non-sauerkraut people;)
Pin to add to your recipe board!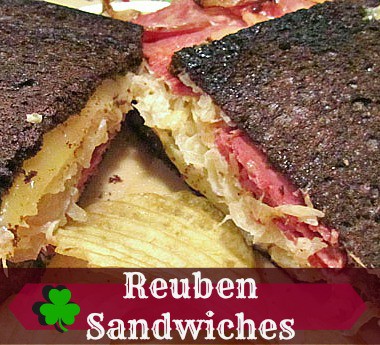 Sharing this at: