Repurposed Old Grate Decor Idea for Christmas
Upcycle an old heat register grate with yarn to create a charming Christmas home decor accent. Simple How to.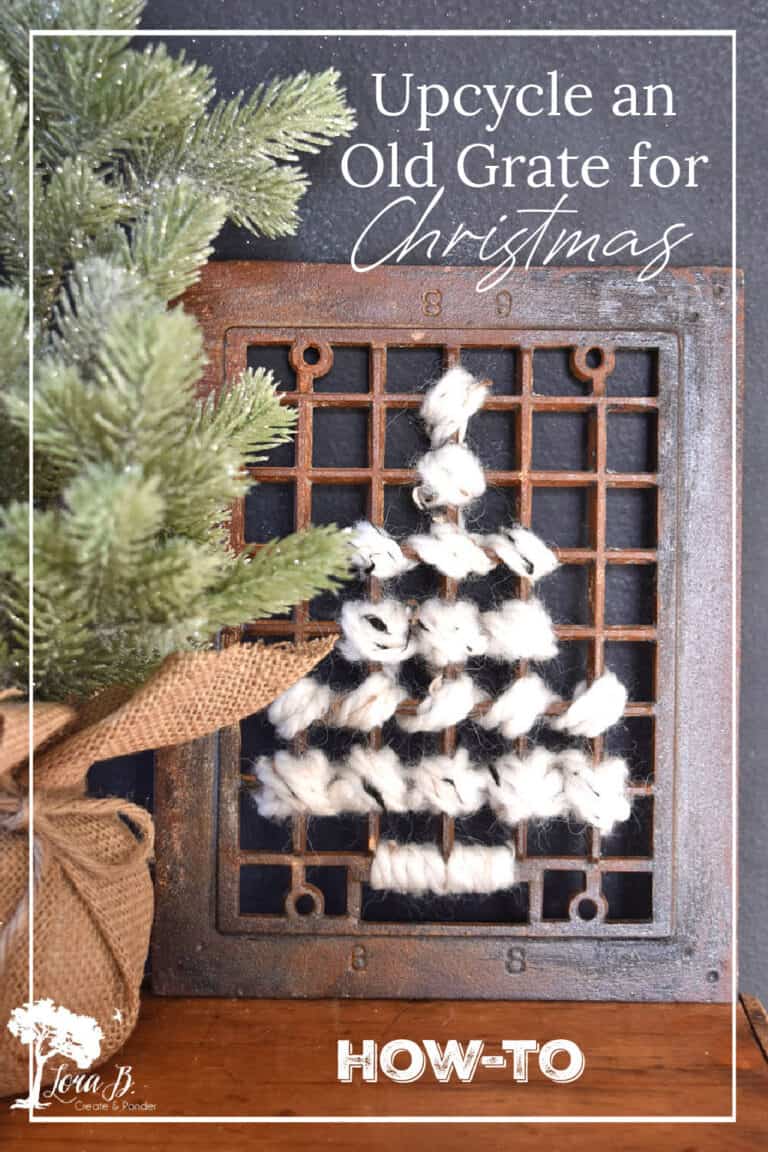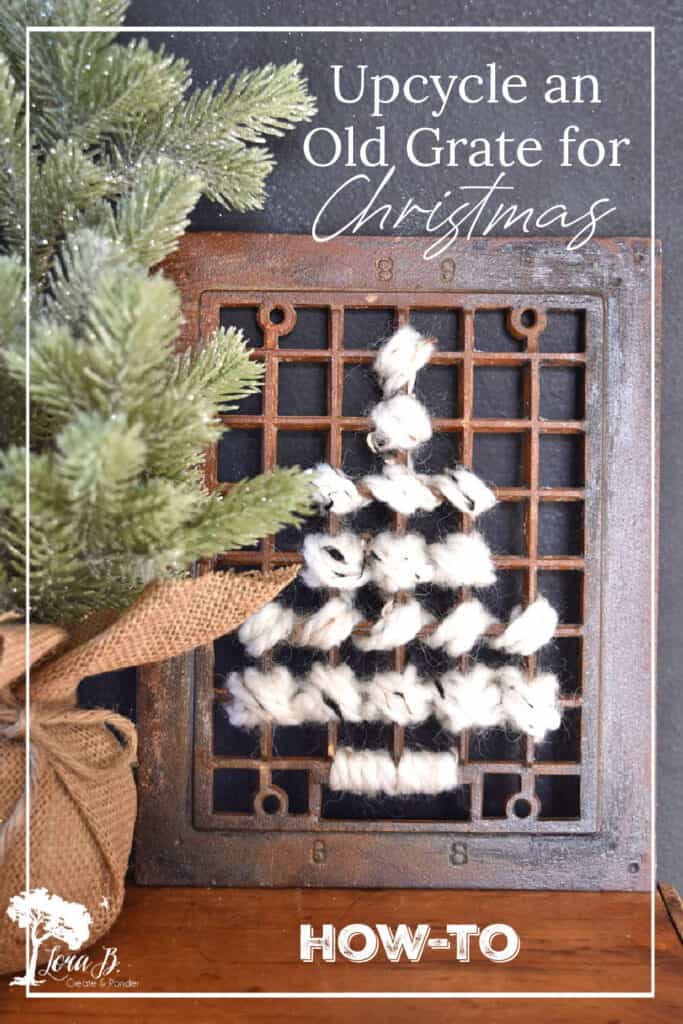 Sometimes the best Christmas decor is simply adding a little something extra to what you already have. Today's DIY project is just that. Once you start looking around your home, you may have an old, holey piece you can give a holiday twist to also! Enjoy the simple how to on this Repurposed Old Grate Decor Idea for Christmas!
Repurposed Old Grate Decor Idea for Christmas
For your convenience, this post contains affiliate links. If you make a purchase, I may receive a commission. There is no additional cost to you. My full privacy policy is here.
Start with an Antique Heat Register and Yarn
Old heat grates are fairly common. They are made from metal or wood. But you could also use any old thing that happens to have spaces for this project. Look around your home and garage and see what you can find!
Then purchase fluffy yarn in your desired color and texture. The skinny kind would be o.k., but I think the new thicker versions fill out the design better. I went with my favorite aqua, green, and cream for my Christmas art.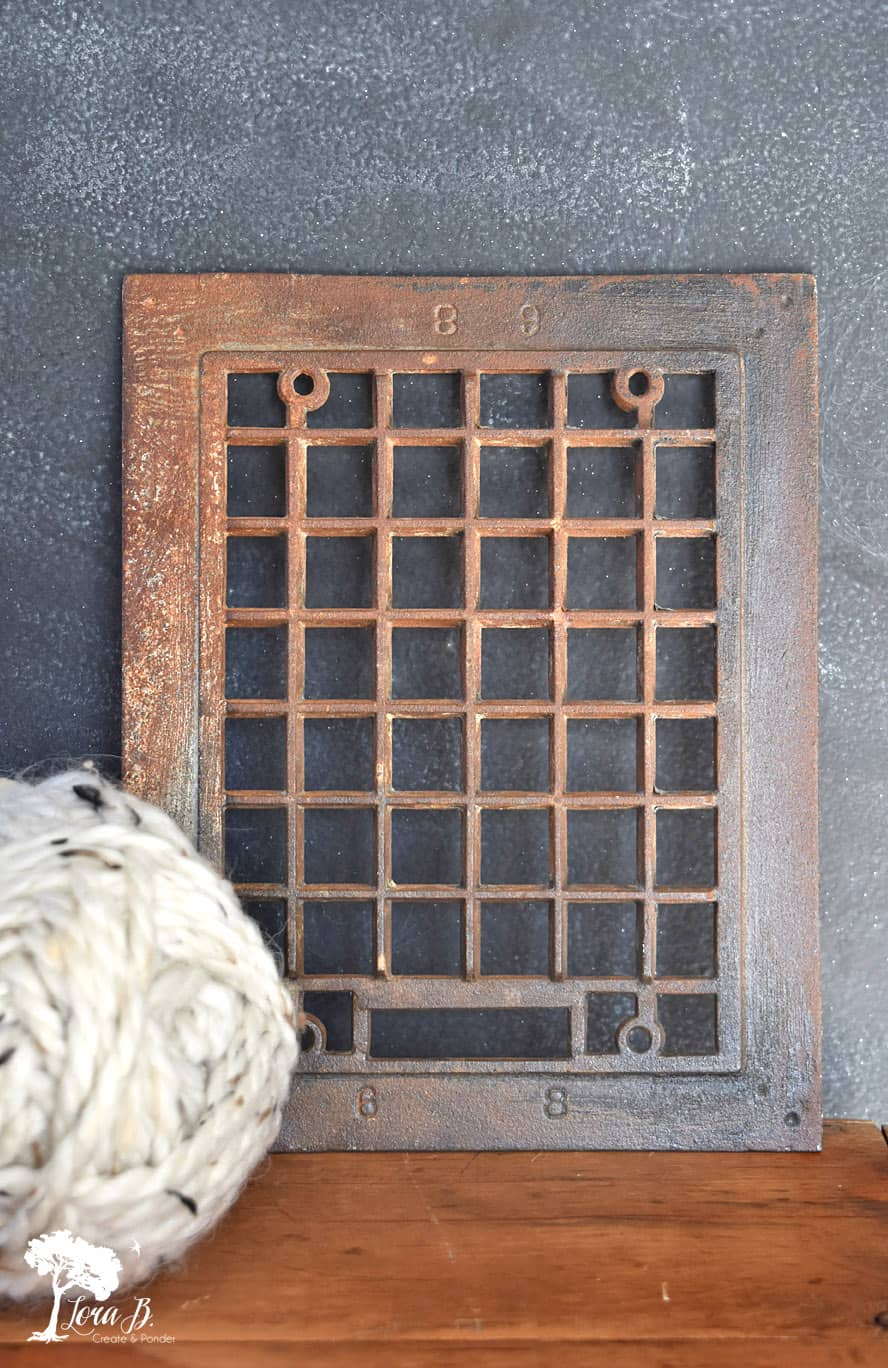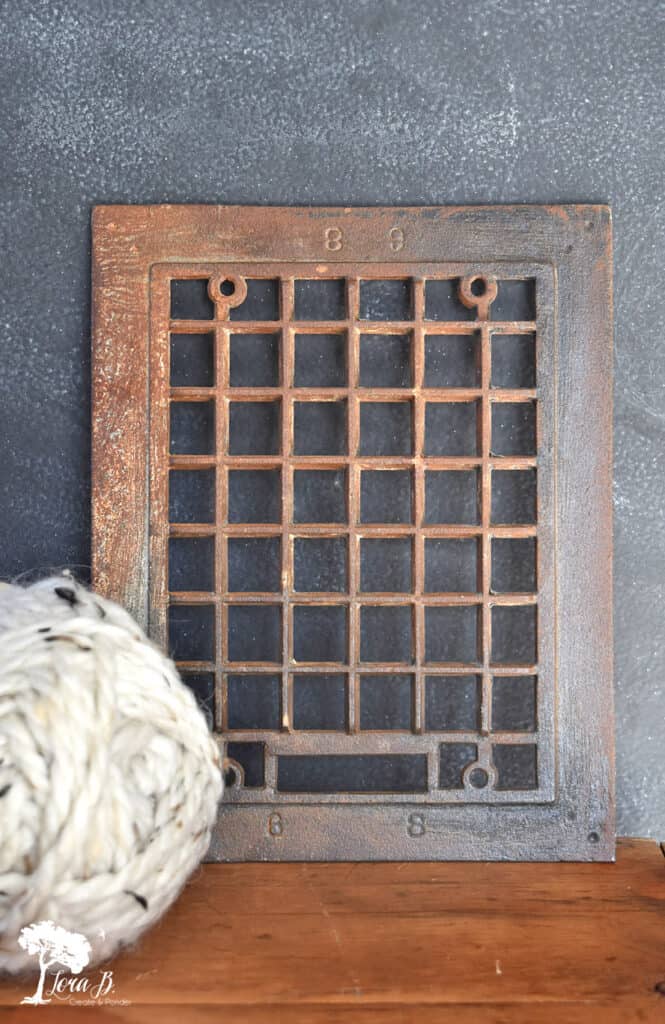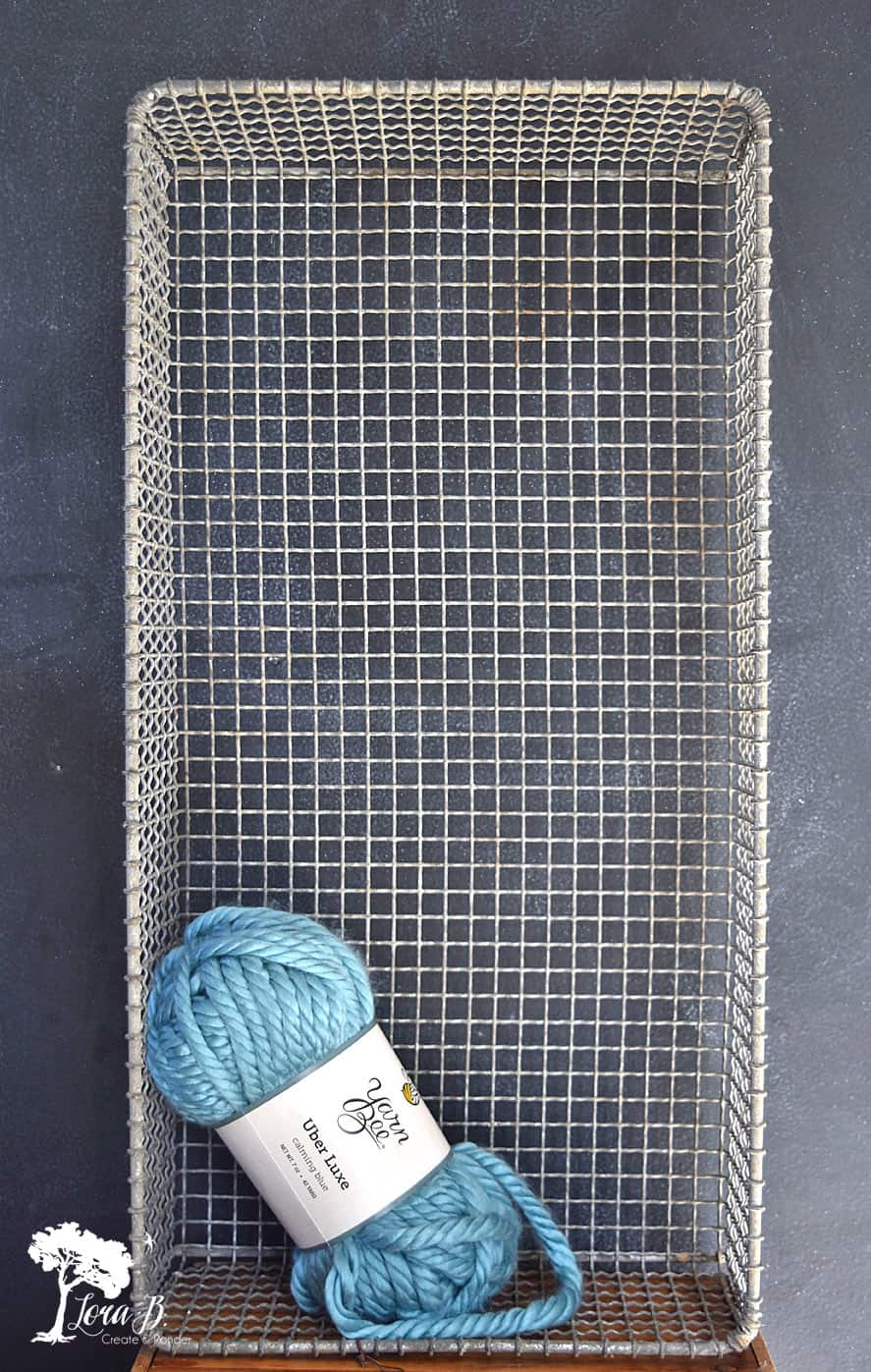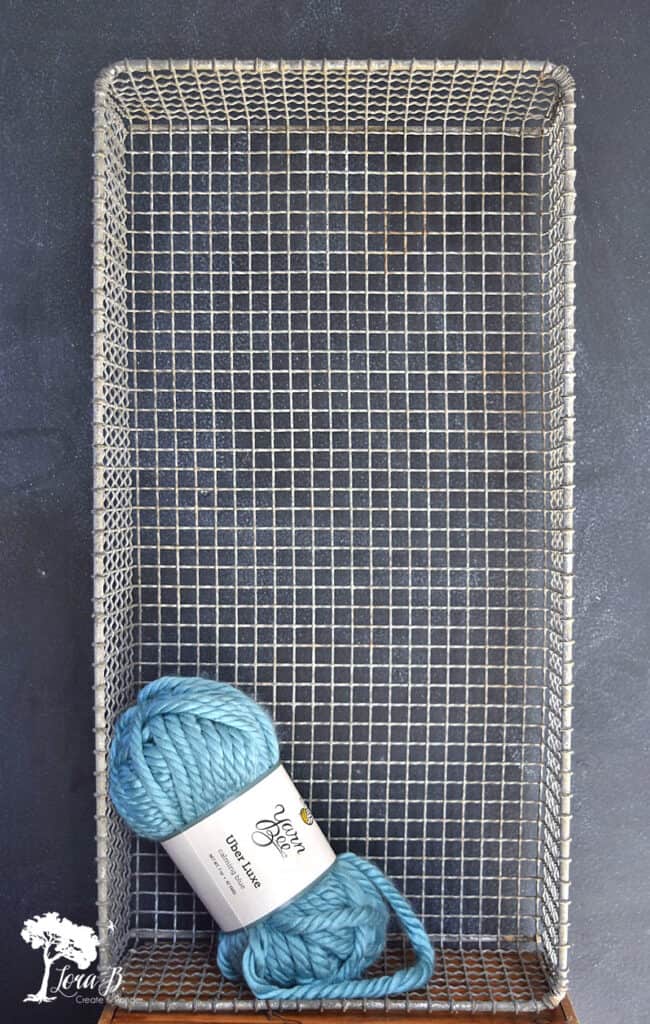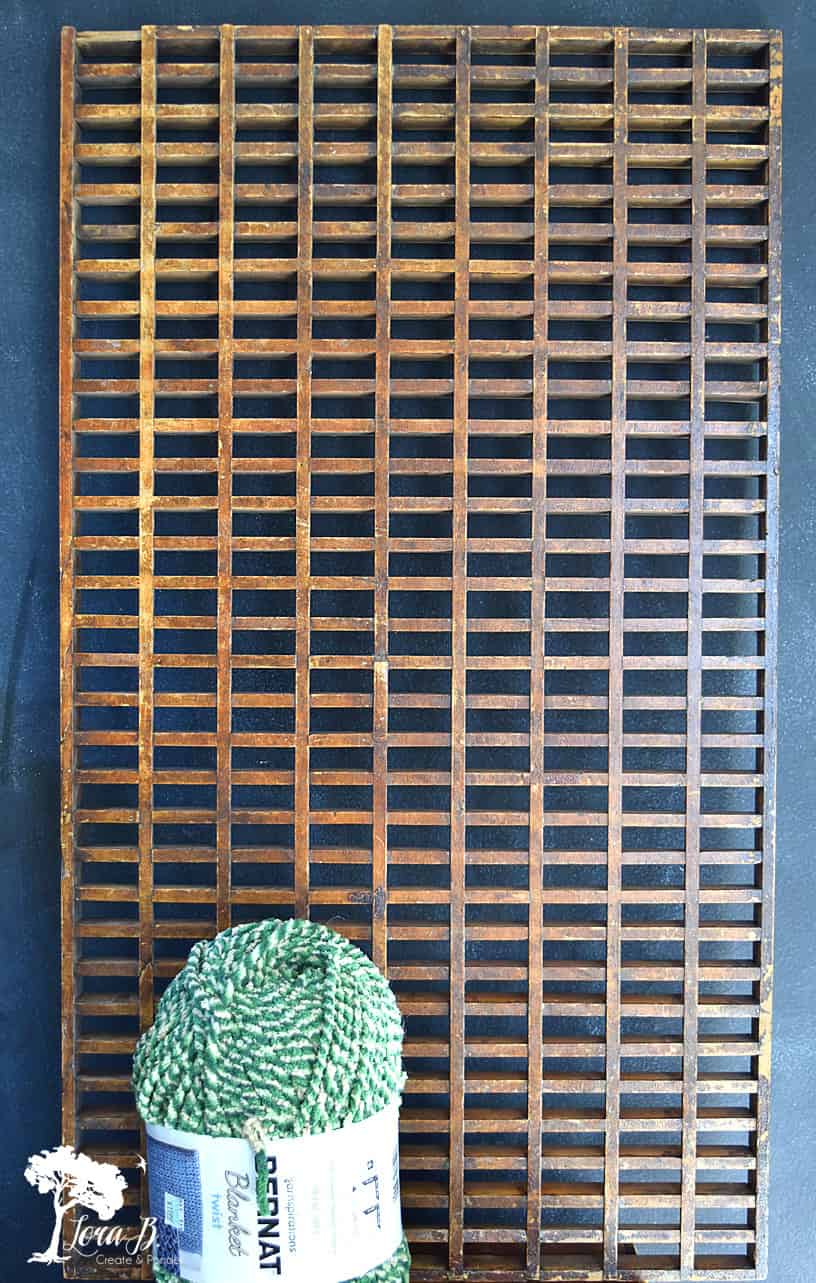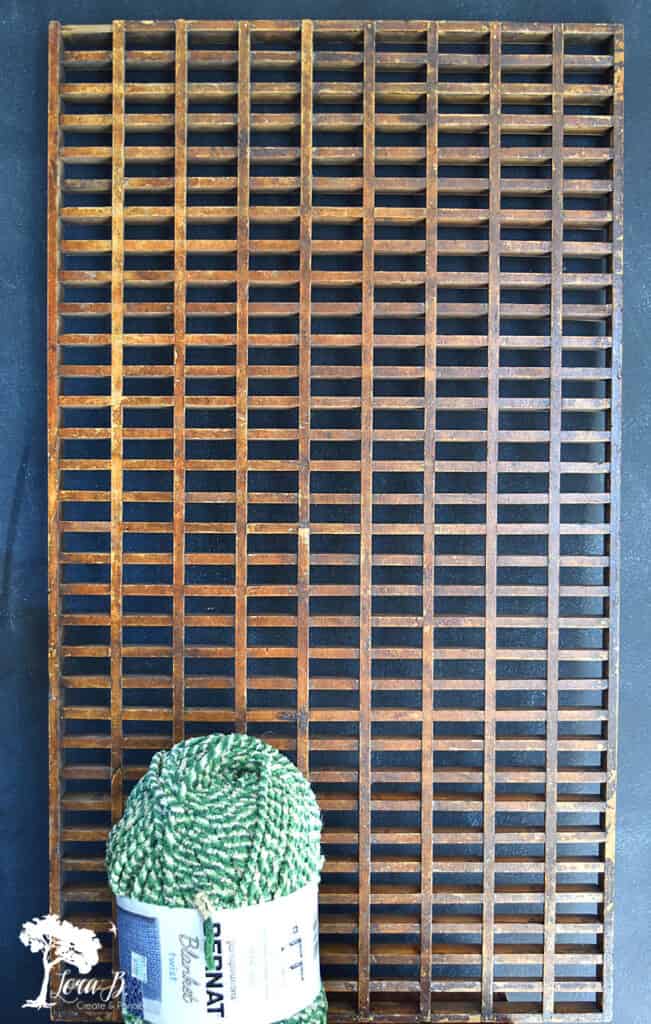 Begin your Yarn Art on the Grate with a Knot
Use a large-eyed needle for your yarn or wrap the end with a small piece of tape. I think using a needle is a little easier when you're going up and down, but I used both options. Begin your design with a knot on the back side. Trim the raw edge.
The design you choose is up to you and the item you're using! A basic cross stitch X works well (top right to bottom left, top left to bottom right). You can also just do half an X. I went over the same stitch 2-3 times for added thickness.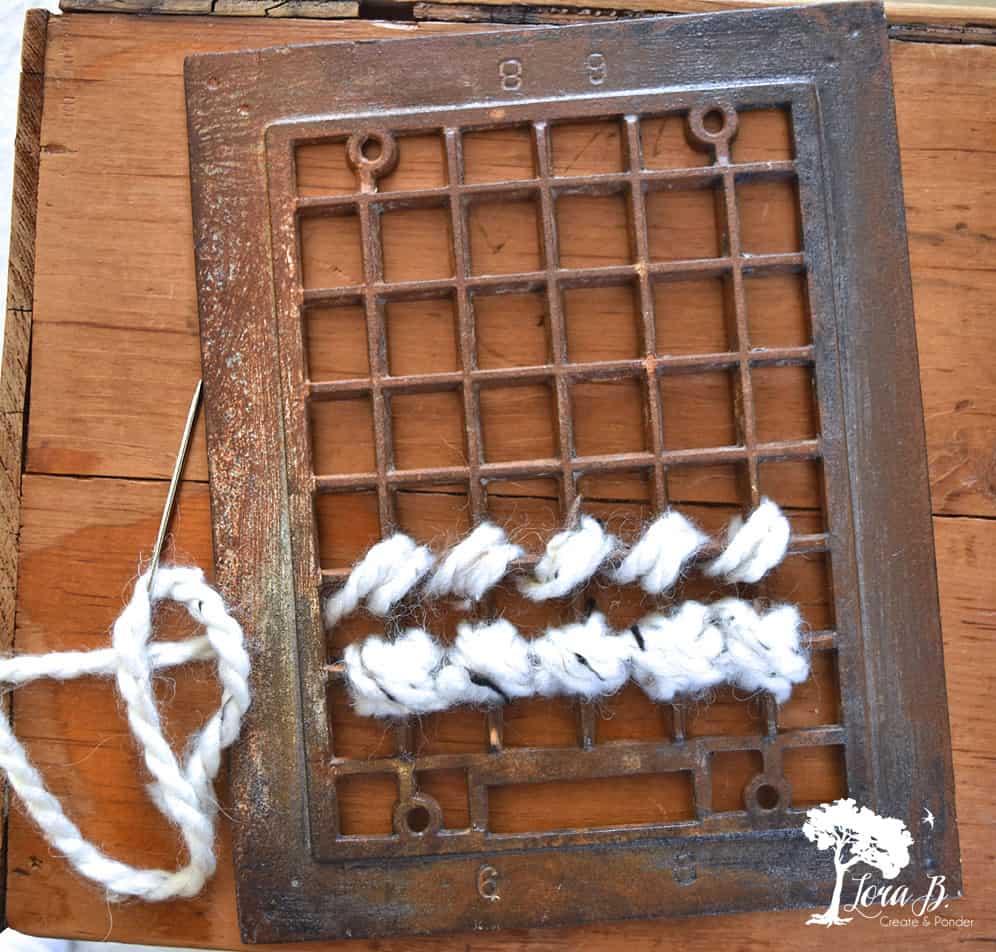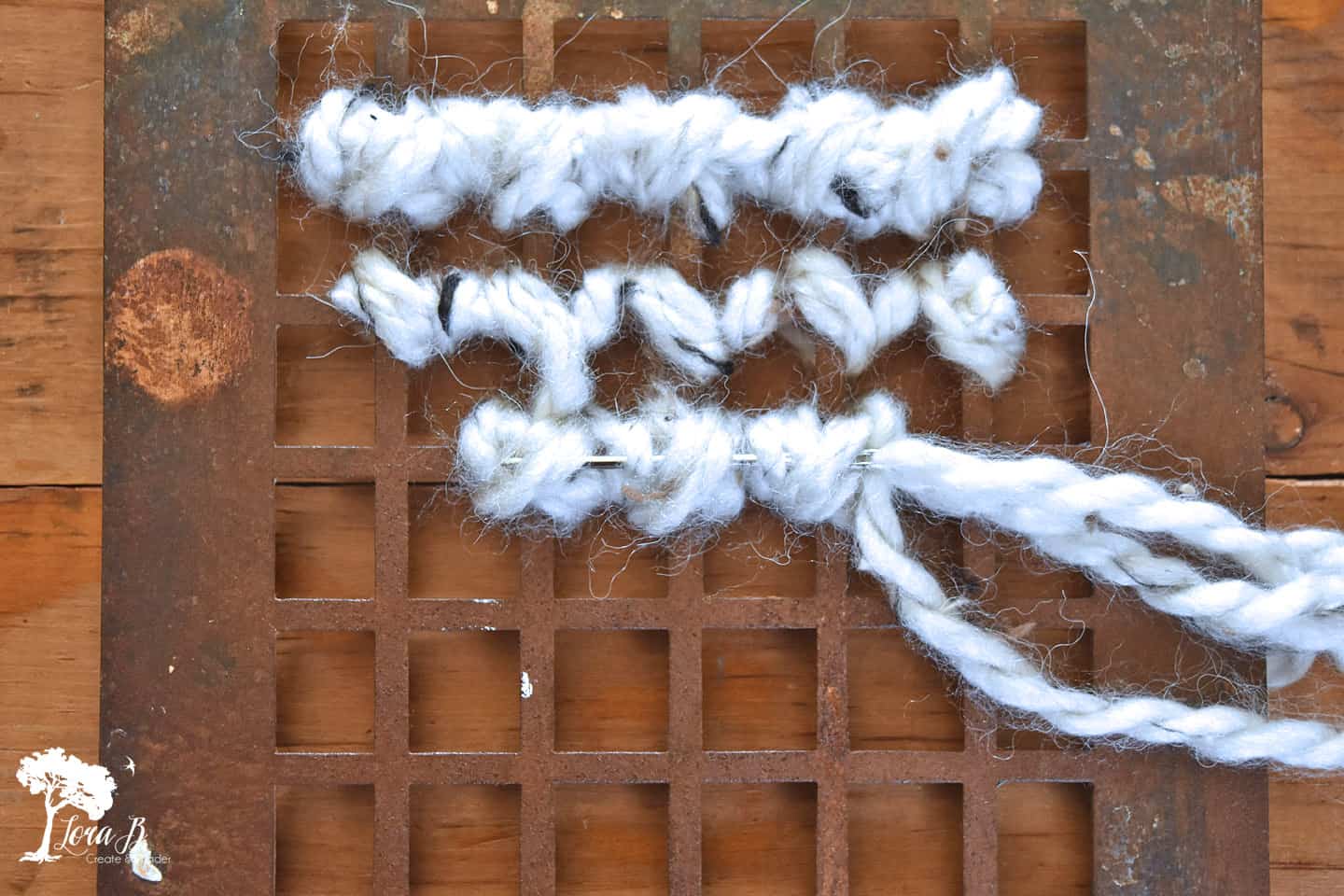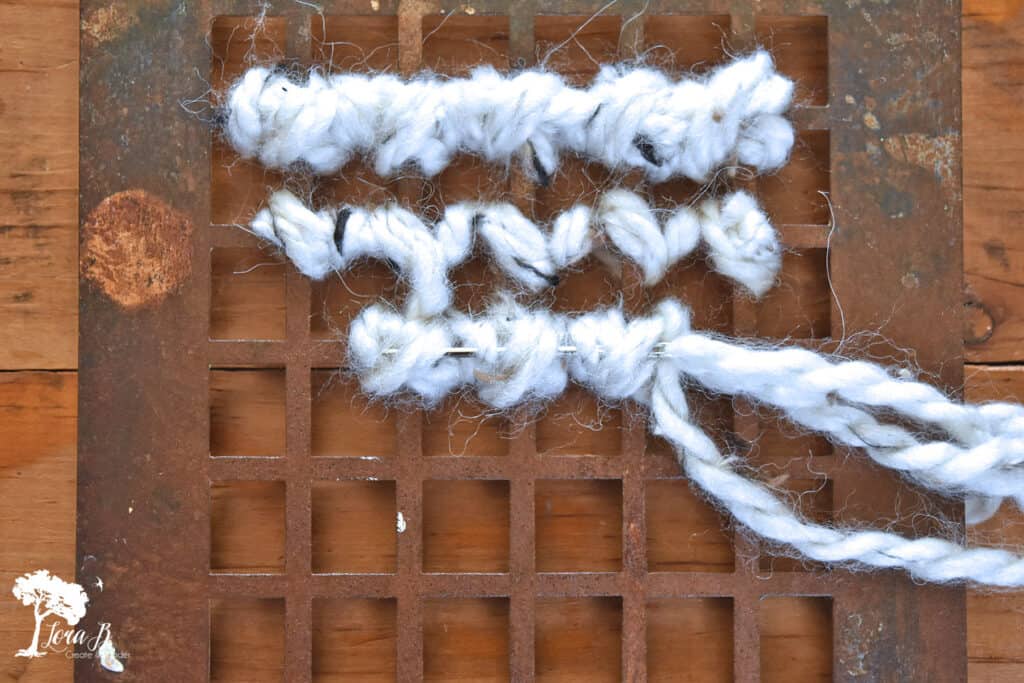 At the end of the row, or when your yarn runs out, finish off by going through your stitches.
You can also make a knot on the back side to secure. Some yarn was more slippery than others, probably due to the poly content.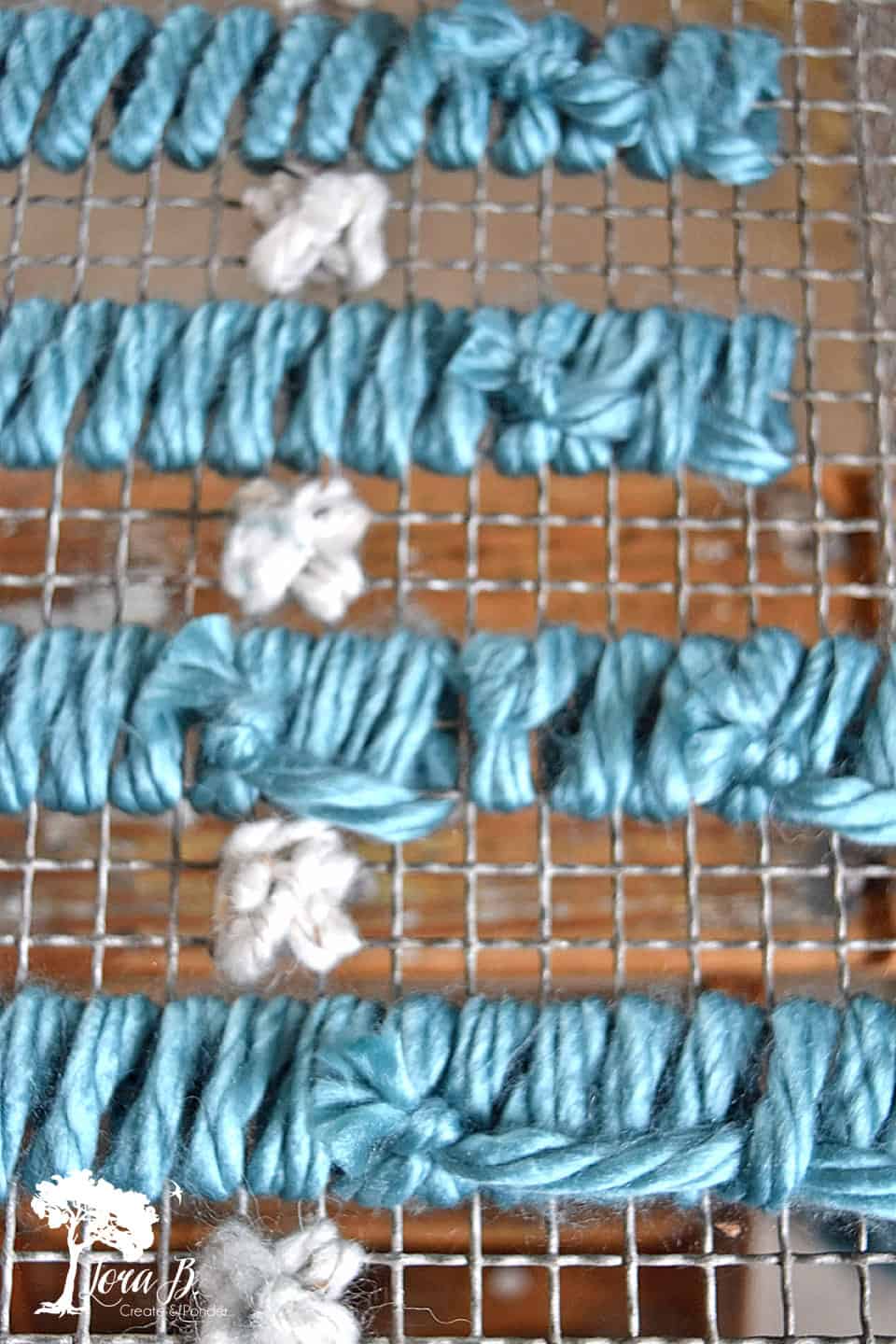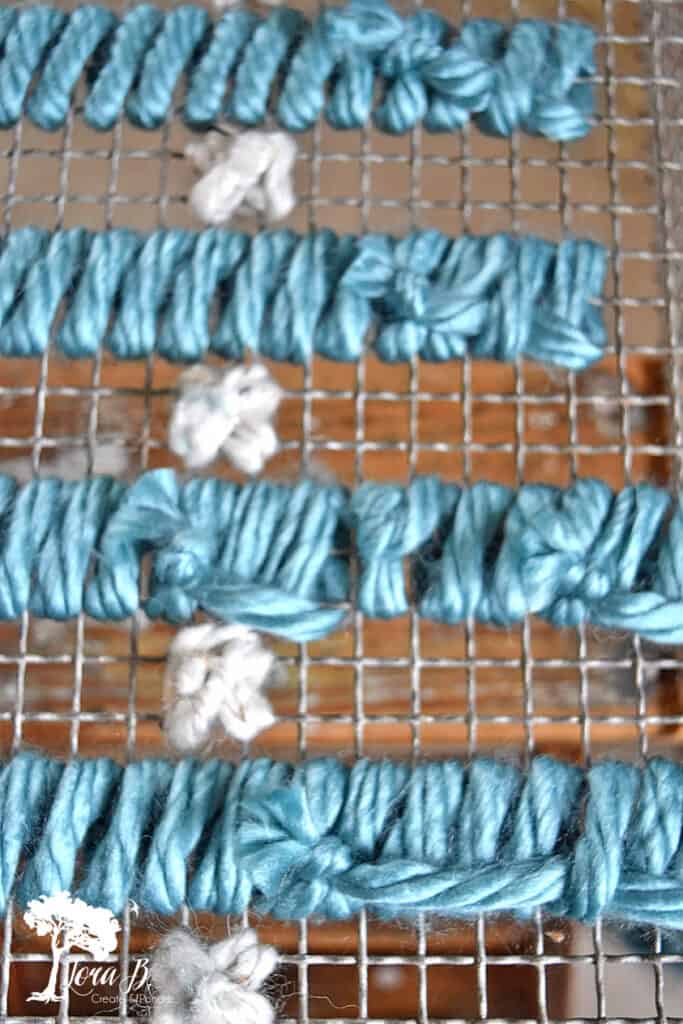 Experiment with Different Stitches for your Heat Grate Art
All of my designs are trees, but I experimented with different stitches to get a unique look. Skip over several squares to make larger blocks of color. Do some straight lengths, but also try some at an angle. Make small X's and larger X's. Do half an X, all going the same direction, then on the next line do the opposite.
Think of this as an old cross stitch sampler and have a variety of types of stitches. You can also use different colors of yarn together.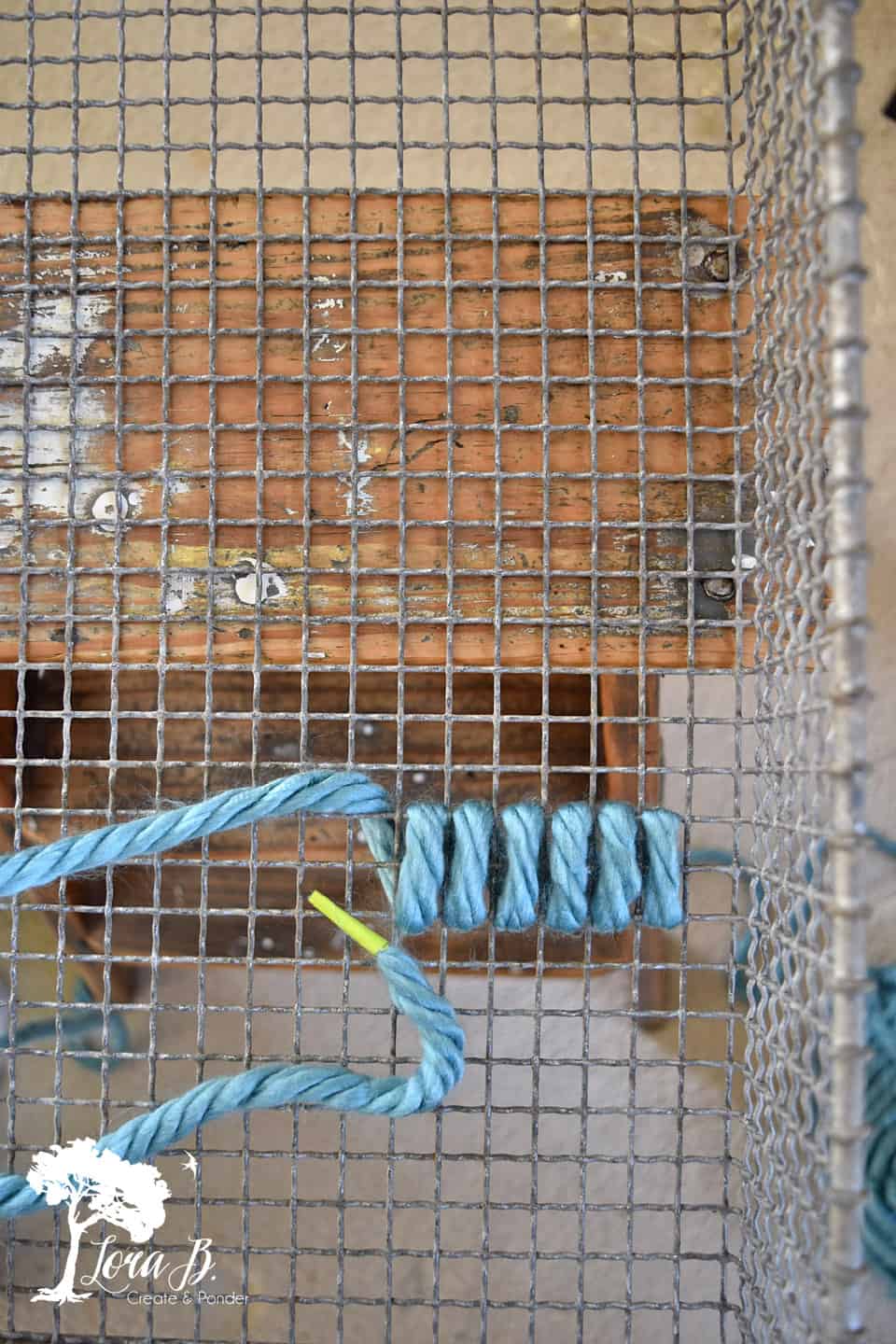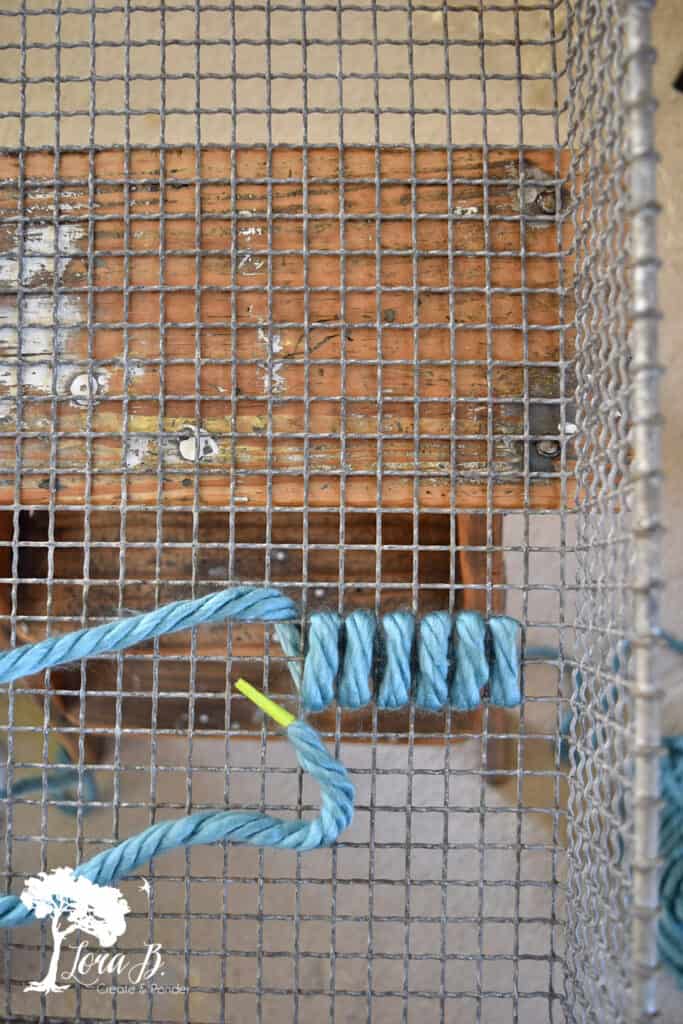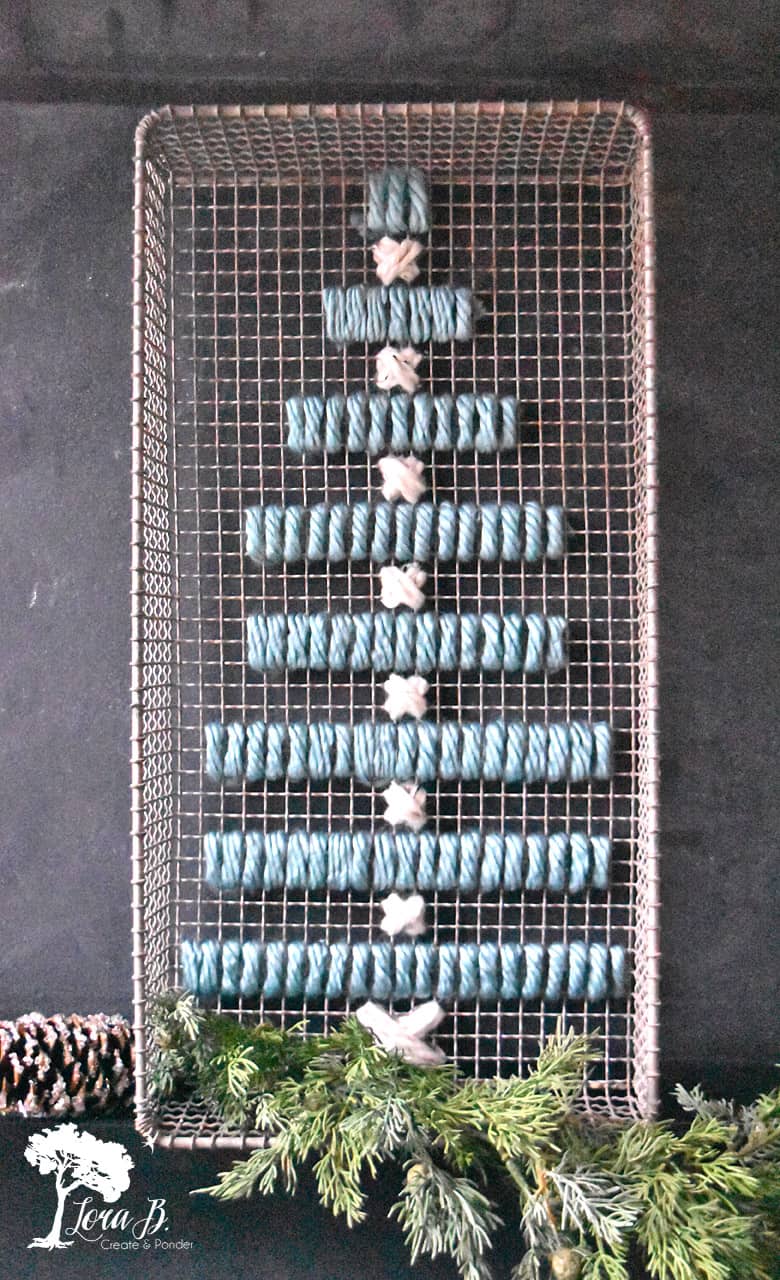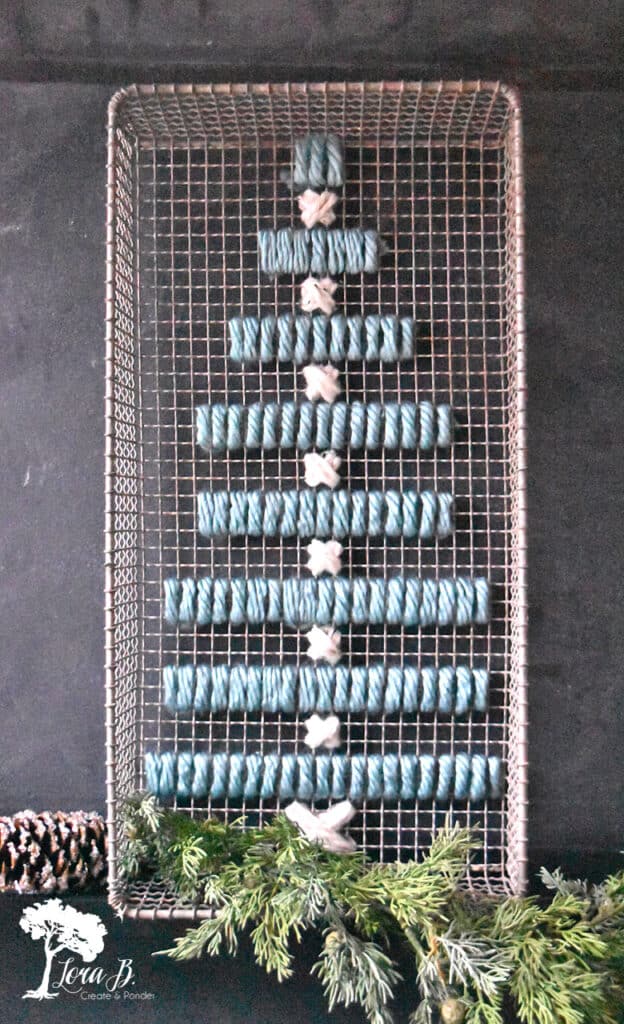 Finish Off your Repurposed Art with Sparkle
To add a little bit of bling to the yarn art, I added a couple jingle bells to the top of the green trees. I used a lightweight silver ribbon, strung it through the bell and knotted on the back. I may do the same with the aqua tree. But I like the small register dressed simply; it looks more rustic.
You could also use vintage earrings or pins for a bit of sparkle. Or go homespun and add vintage buttons. So many creative possibilities!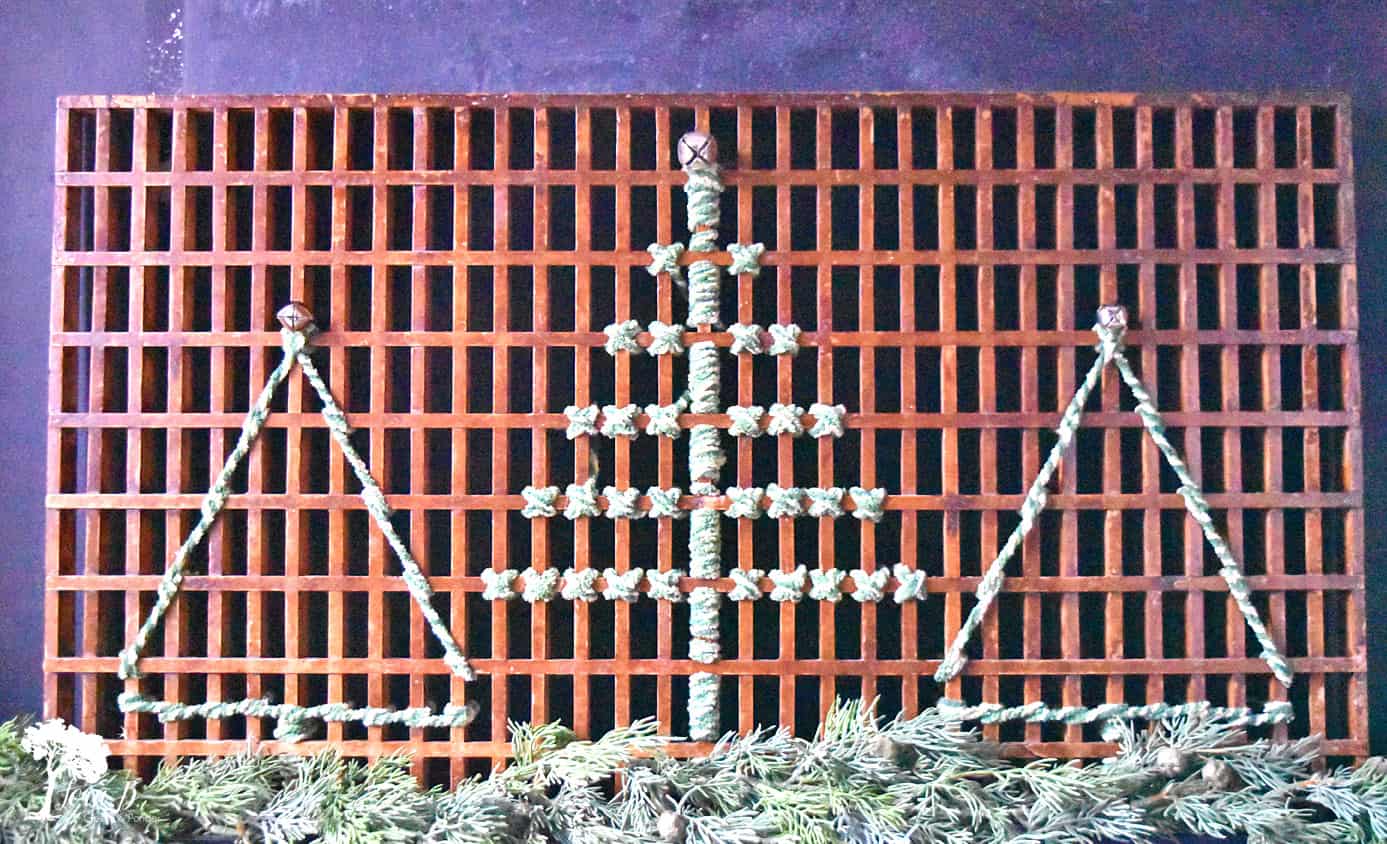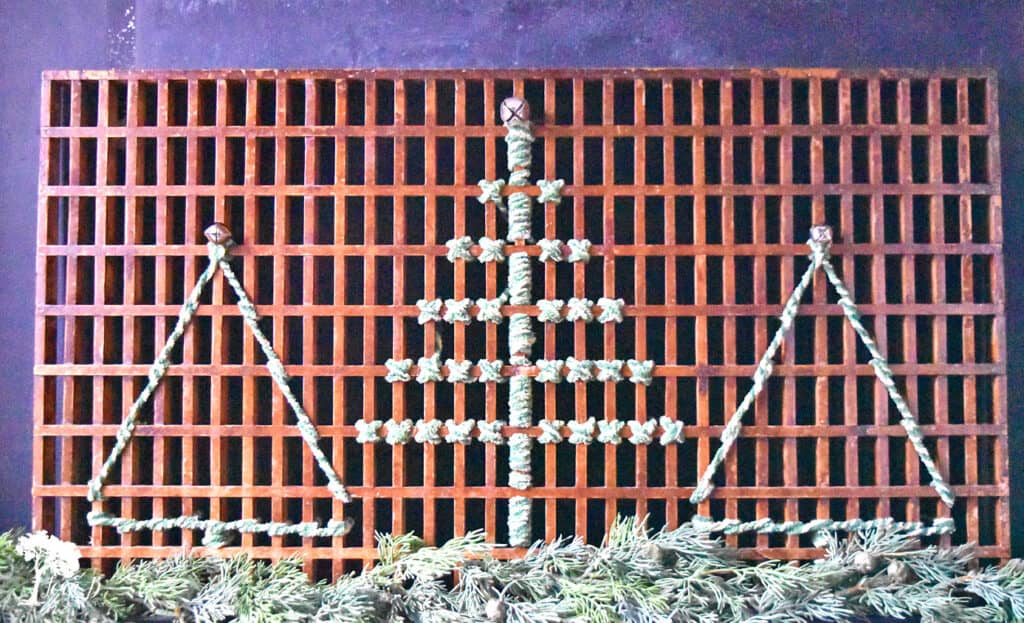 I love simple Christmas projects like this where something old gets a new, holiday look. No fancy skills involved either; just your creativity! Once the season is over, you can simply cut the yarn off and go back to using the old grates however you want.
If you're on the hunt and can't find one, check HERE; it could be mailed to you!
Hope you enjoyed this Repurposed Old Grate Decor Idea for Christmas. Become an Insider to keep the ideas coming!
please pin and Share!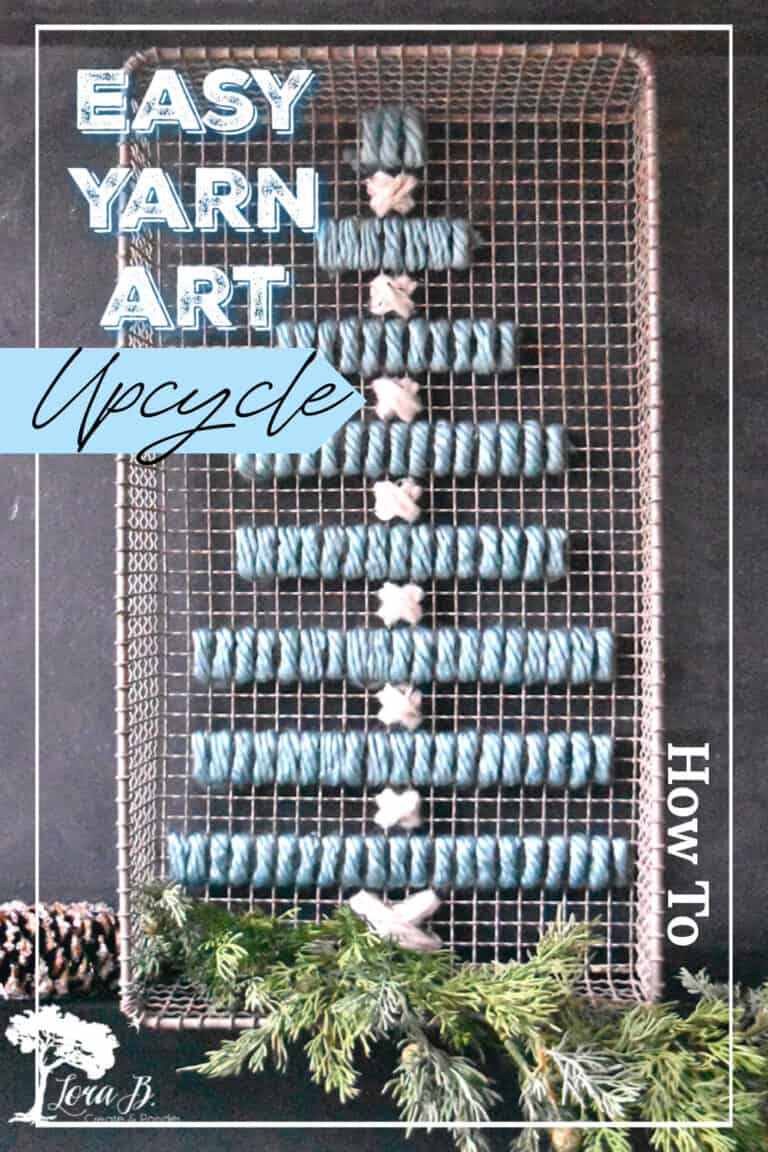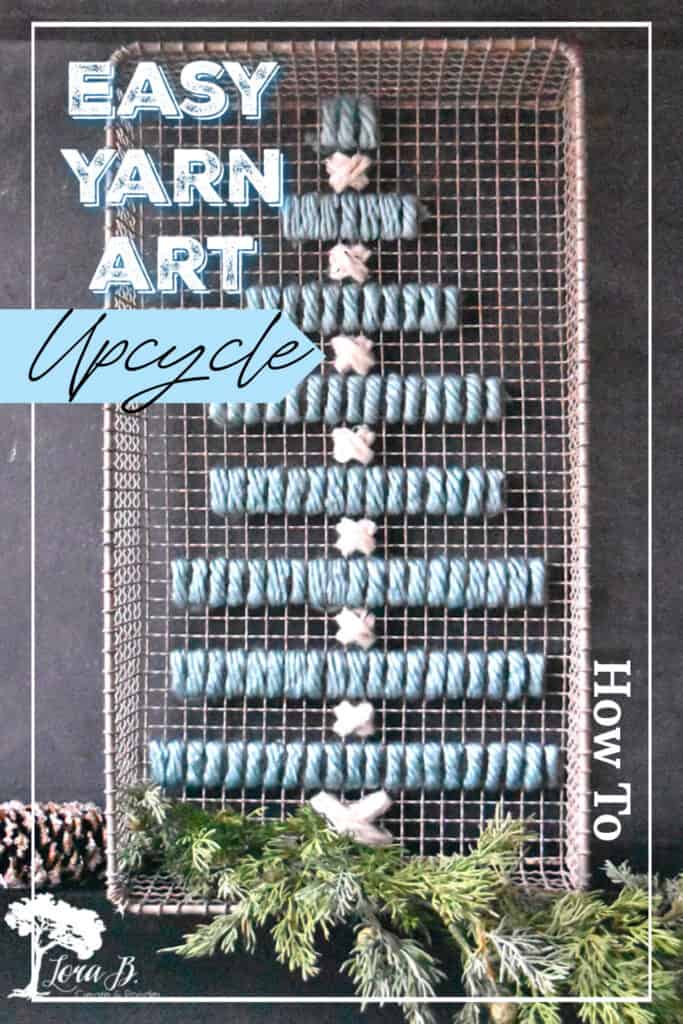 Sharing at these lovely parties: