Repurposed Croquet Candlestick
Repurpose old croquet mallets into fun garden accents with this simple how to.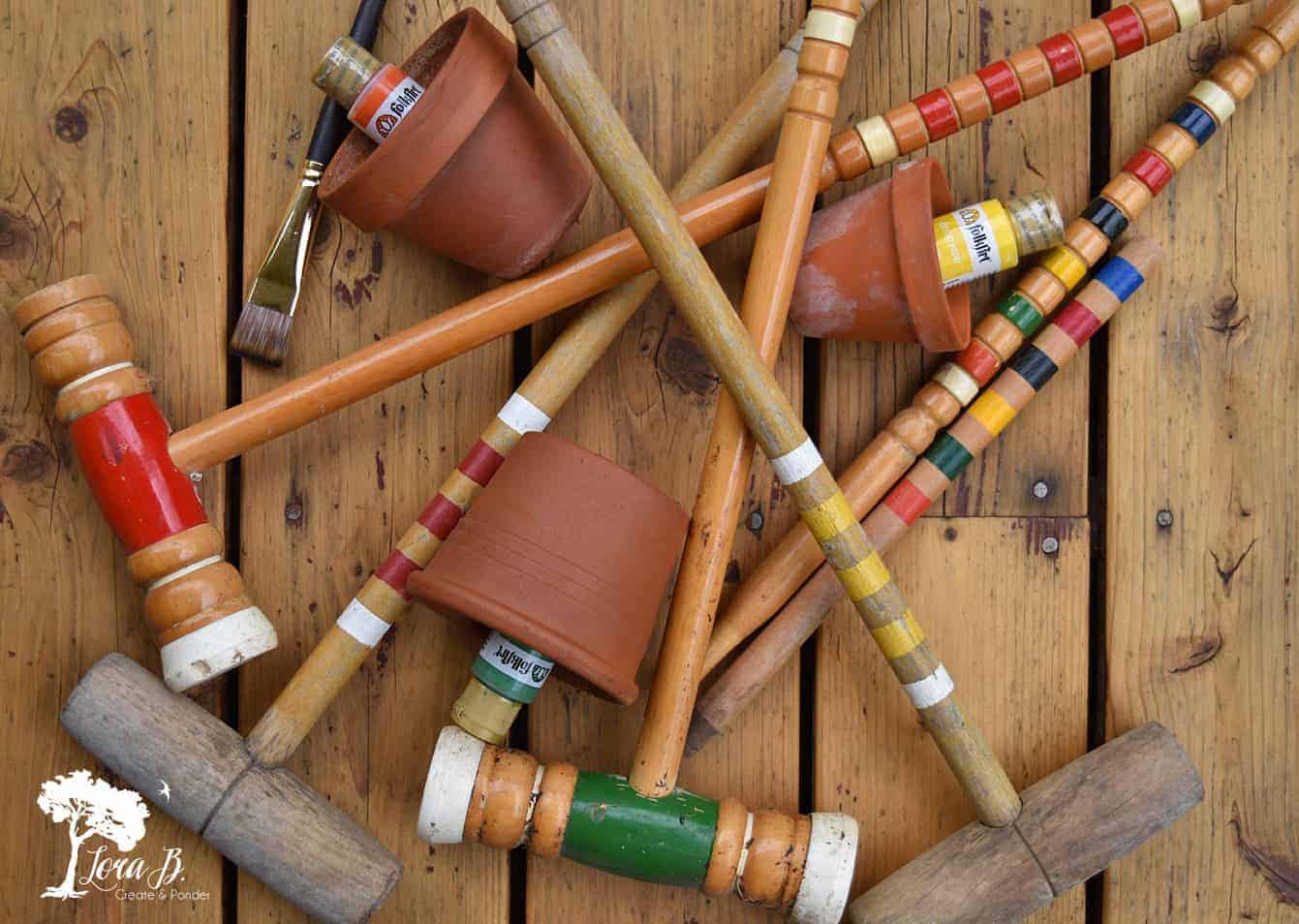 Miscellaneous old croquet mallets can often be found in incomplete sets for cheap or for free. The fun vintage games were well loved and used and show their years of experience. To upcycle and appreciate their many different patterns and variations, here's an easy way to make a Repurposed Croquet Candlestick to add to your next yard or beach party.
This project is part of our monthly Thrift Chicks Challenge. This time around our junkovers are all inspired by a "flower pot" theme. I can't wait to see what my creative, talented friends come up with! Make sure you visit them all at the end!
Repurposed Croquet Candlestick
Materials needed:
Old croquet mallets
Small clay pots (you could use plastic, but it will need a drainage hole)
1 to 1-1/2″ washers with small holes
1 1/2″ screws
acrylic craft paint
How to Make Repurposed Croquet Candlesticks
Step 1
To begin, unscrew the mallet stick from the mallet end. Cut one end flat so the flower pot can be attached and taper the other end, as pictured. It will be cuter if the colorful stripes are more at the top end where the clay pots will attach…ask me how I know:(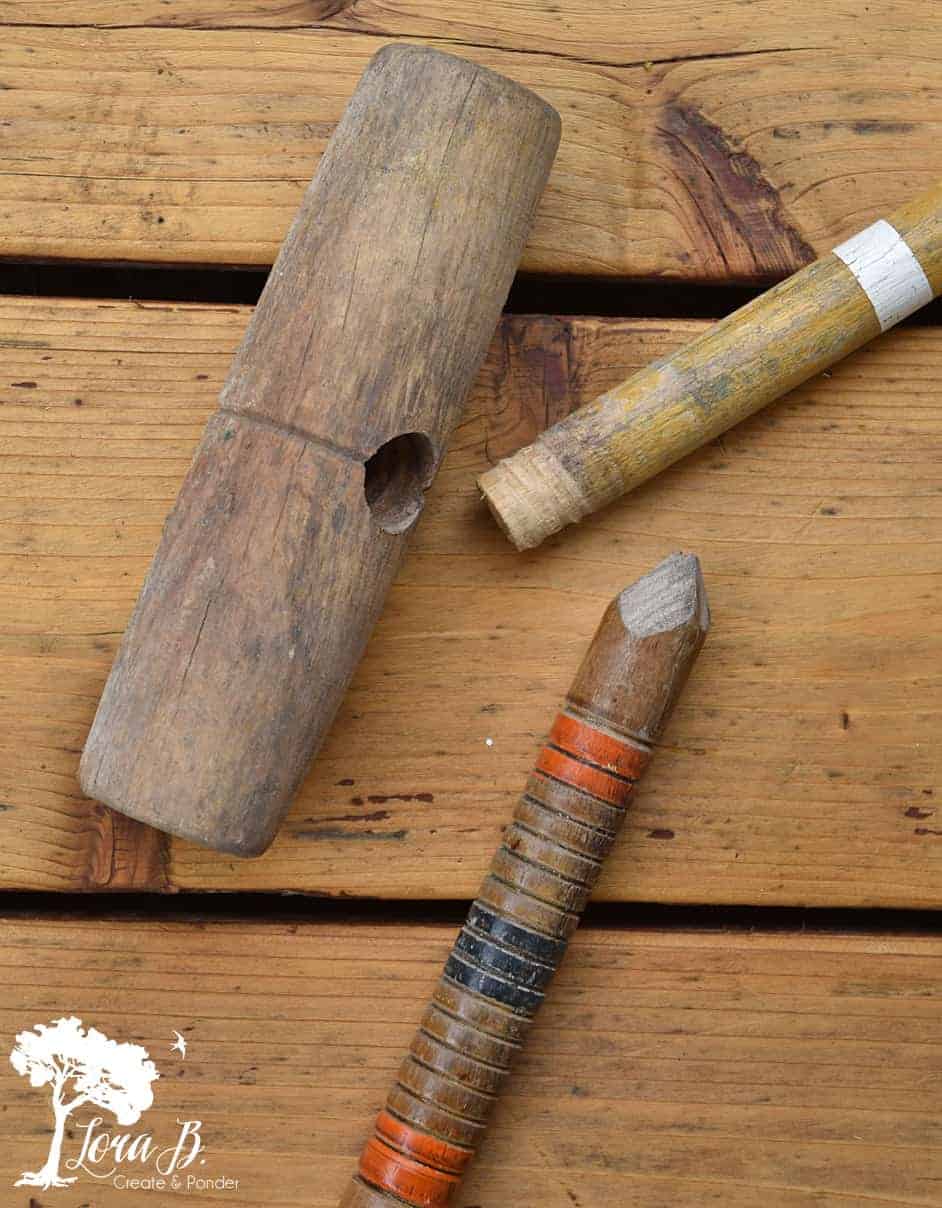 Step 2
Paint your small flower pots inside and out with craft paint to coordinate with the colors on the croquet mallet. If you use the multi-striped stick (I don't know the exact terminology for it), you can pick any color!
Step 3
Pre-drill holes in flat end of croquet mallet stick. Attach your flower pot, using a washer and screw on the inside. Optional: a rubber washer could also be used where the stick meets the clay pot for added stabilization.
Decorate With Your Repurposed Croquet Candlestick
These easy up-cycled cuties can be used in many ways! They can be filled with colorful sand, pebbles or beach glass and a citronella or regular votive candle. Because of their tapered end, you can stick them into a pot of flowers for a punch of artistic color, or add them to a bucket or beach of sand. Of course, you could always plant the flower pot with a succulent for a topiary effect, too.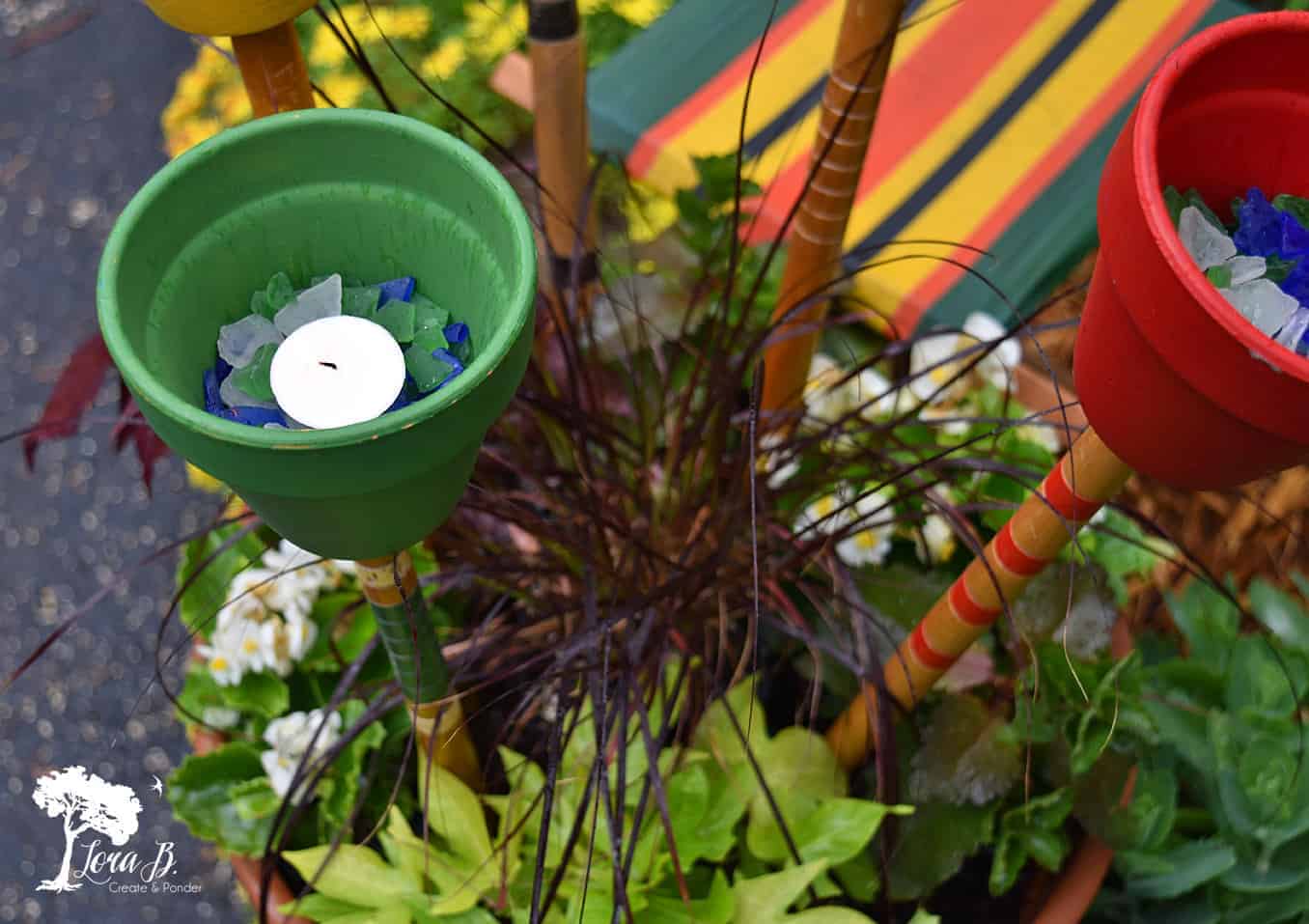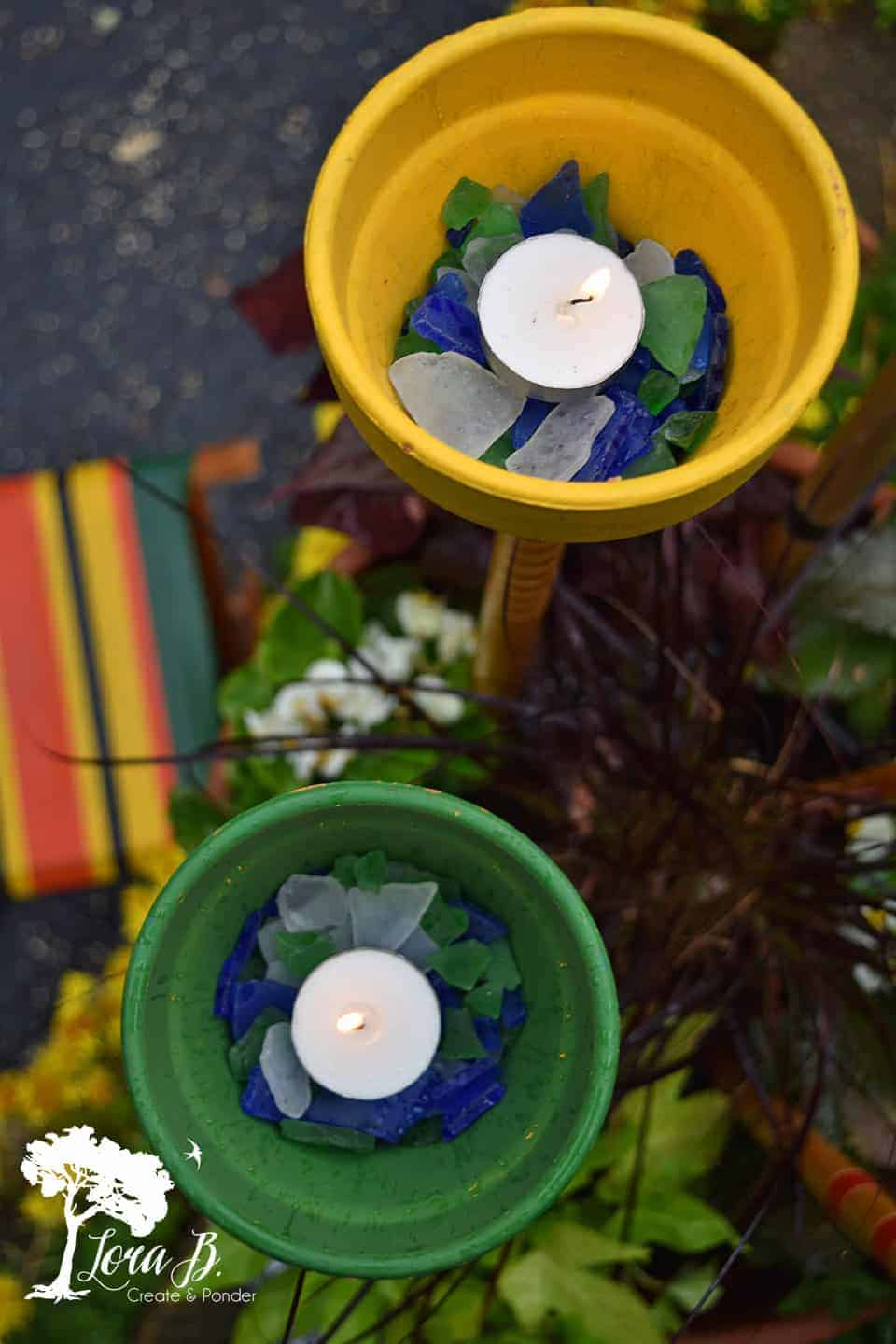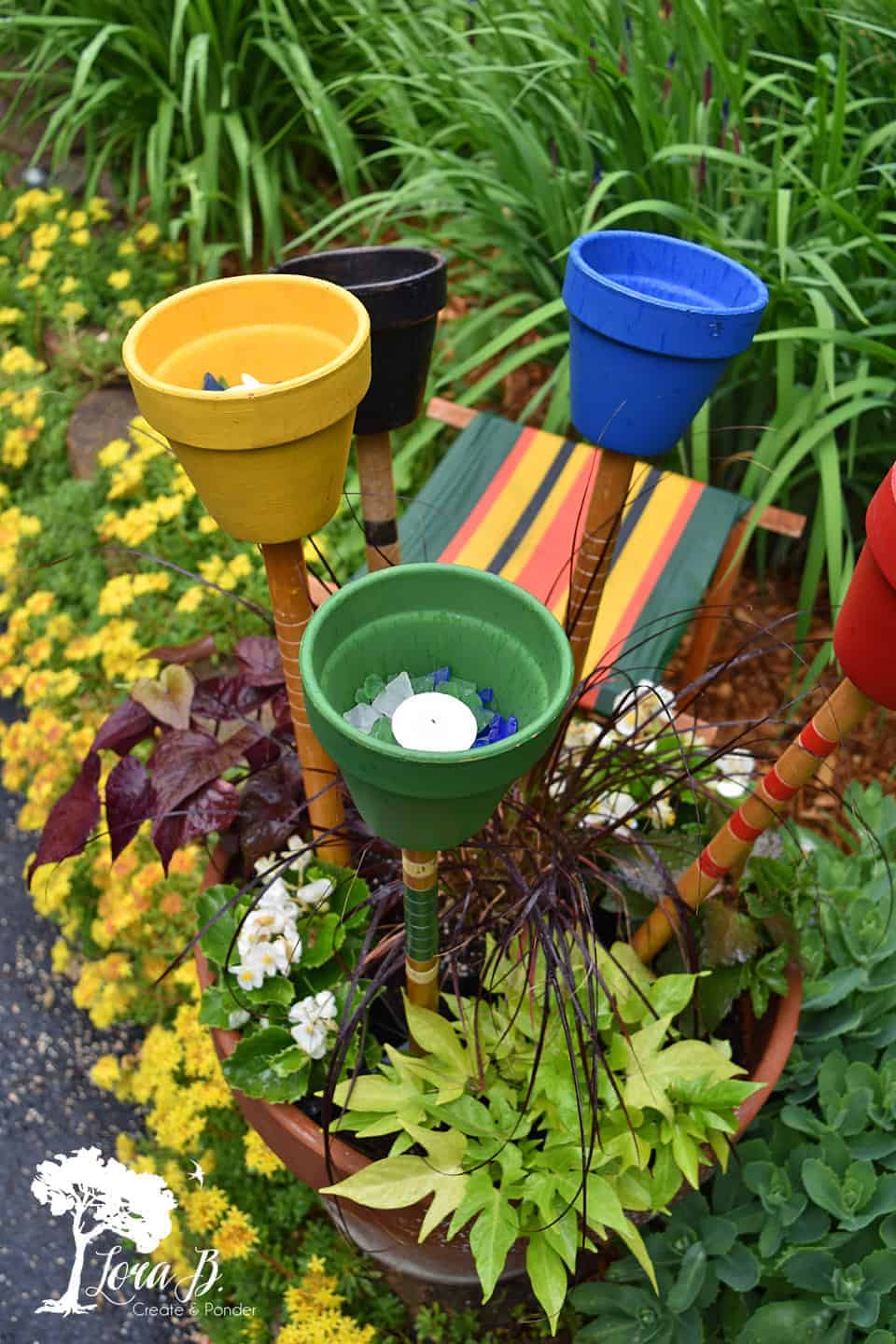 The rain sprinkles dampened my candles, but you can see how fun it is to have a variety of different colors and styles of repurposed croquet candlesticks popping out of a planter! I think the dollar store beach glass is a fun filler for inside and adds to the artistic effect, but you could use simple sand or pebbles, too.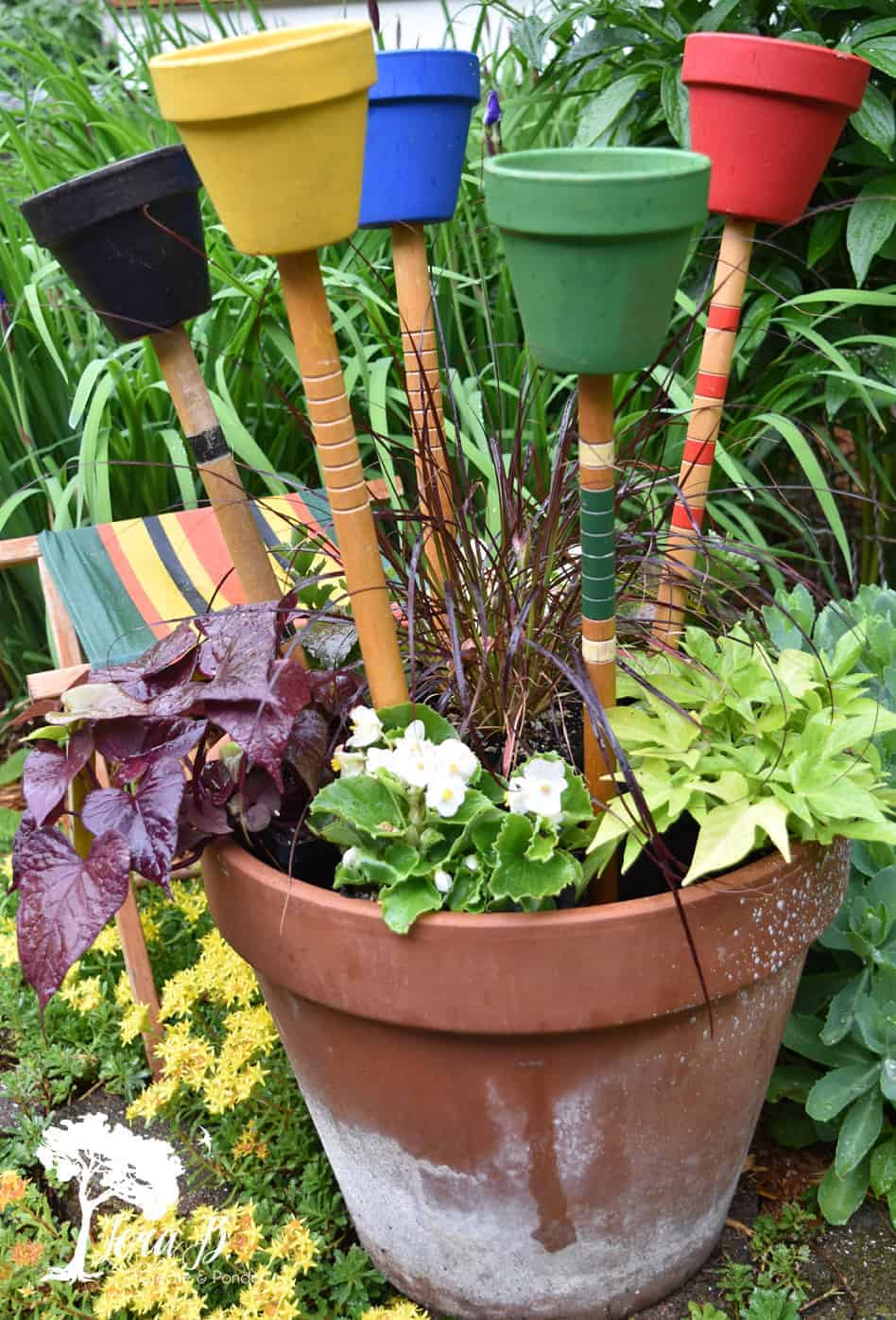 Become a Lora B Insider!
If you love recreating and repurposing, you would probably enjoy becoming a Lora B Insider! You will get FREE access to all my helpful and decorative resources, like my "5 Ways to Boost Your Repurposing Ideas". The creative ideas will keep flowing with my weekly email!
f you're already an Insider, check your weekly email for the Resource Library password to grab this freebie!
Do you have some random croquet mallets laying around, begging to be upcycled? If not, keep an eye out for them at summertime sales or garbage piles. Hope you enjoyed this easy Repurposed Croquet Candlestick how-to! Stay tuned for a fun way to repurpose the mallet heads; we like to use all the parts around here;) Let's see how the rest of my Thrifty Chicks friends were inspired by flower pots!
Pin, Share, and enjoy the rest of the Inspiration!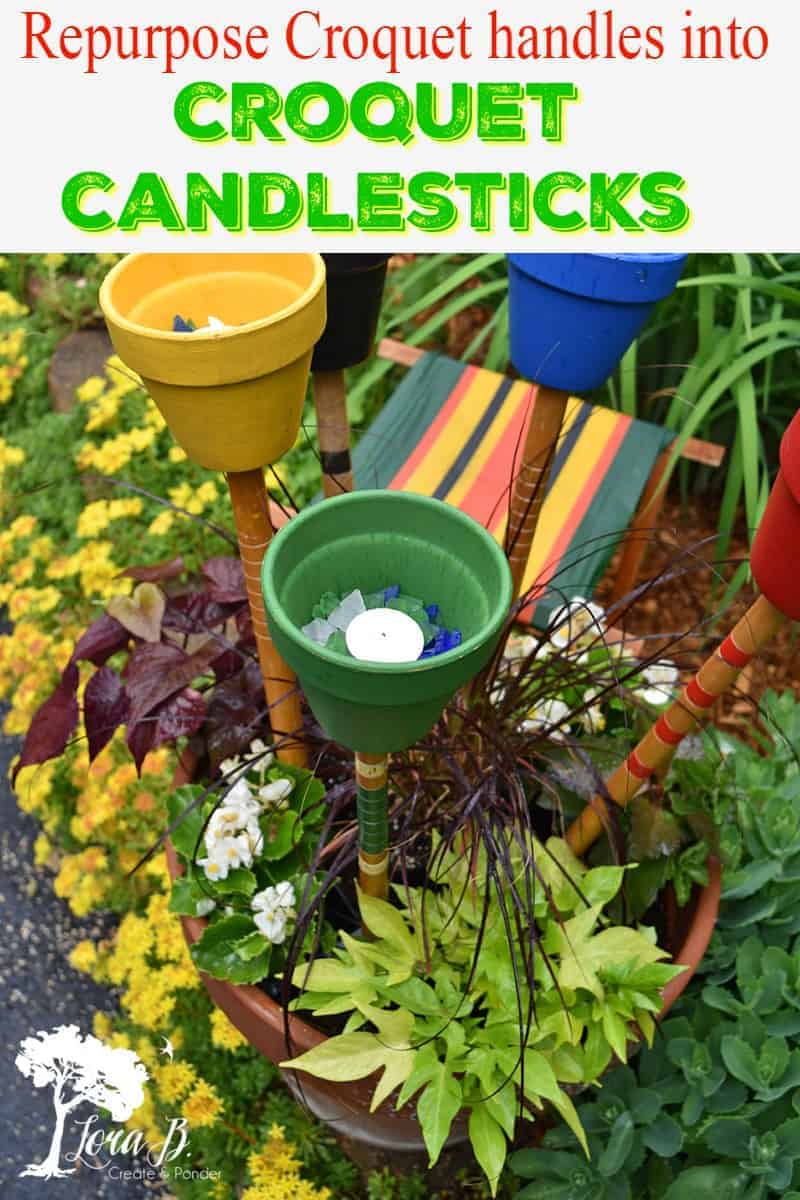 Thrifty Chicks Flower Pot Challenge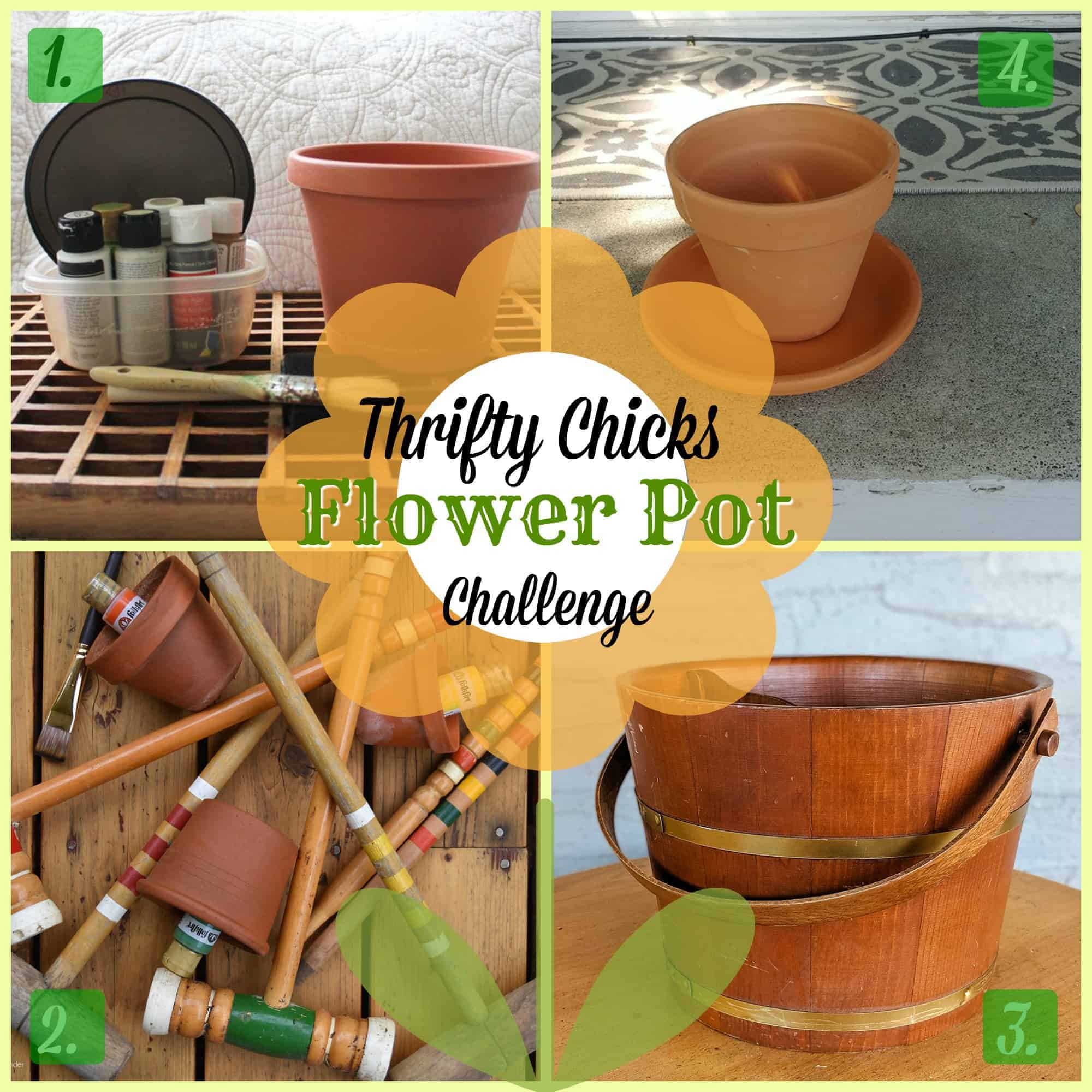 Itsy Bits and Pieces, "A Simple Flowerpot Project"
Me
Audrey Would, "A Barrel Bucket Flower Pot"
Little Vintage Cottage, "Upcycled Clay Flower Pots"

Sharing at these lovely parties: