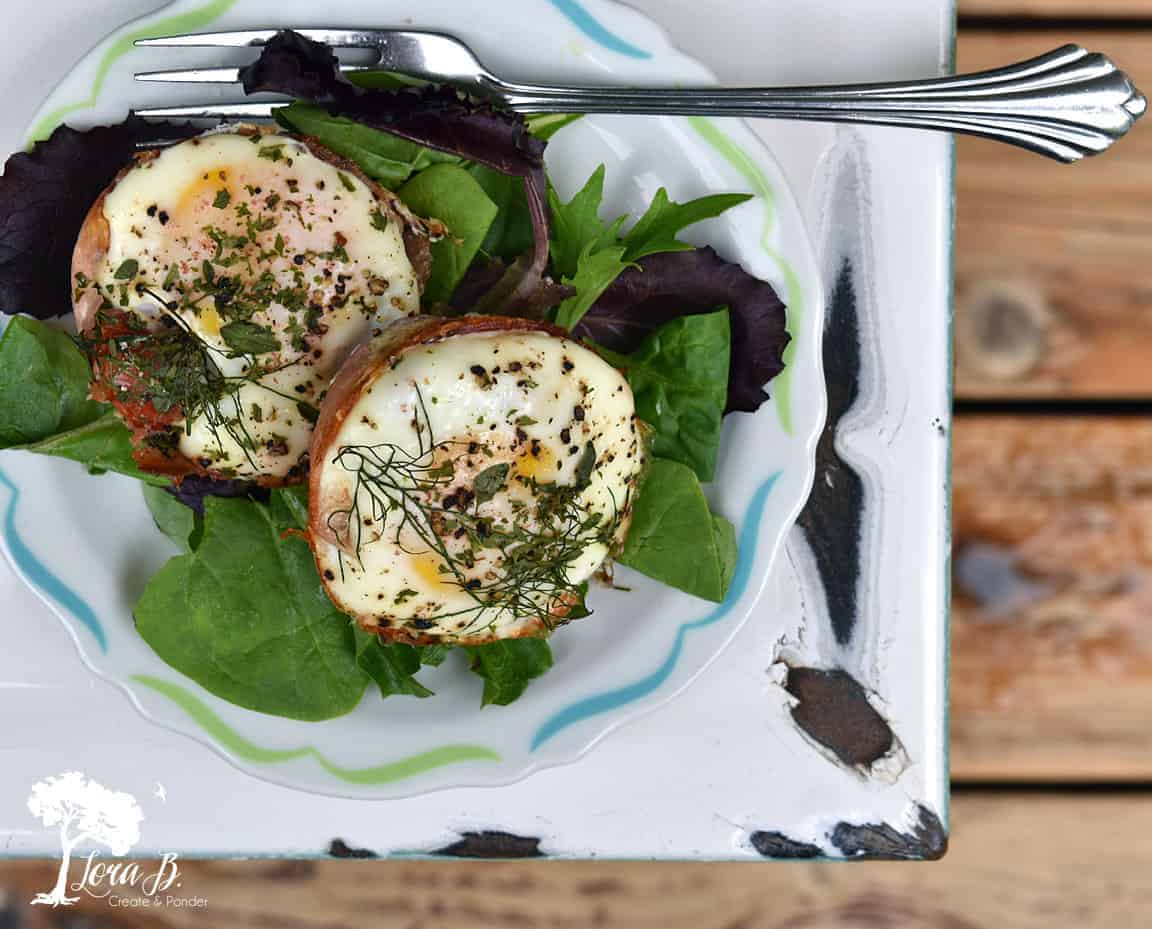 They say breakfast is the most important meal of the day, and I have to admit I haven't historically made it the healthiest one. If it were my choice I'd have a mouth-watering pastry and coffee with a bunch of sugary cream every morning. But the truth is, I'm getting to the age where nutrition choices are getting more important to my overall health and well-being. And I want to teach my family healthier options, too. These Quick and Healthy Breakfast Egg Cups are my new go-to, so I'm not tempted by the less-good-for-me options!
Quick and Healthy Breakfast Egg Cups
Ingredients:
thin sliced deli ham
shredded cheddar or mozzarella
sliced cherry tomatoes
sliced green onions or chives
12 large eggs
fresh snipped herbs: dill, thyme, basil
salt and pepper to taste
Directions:
Preheat oven to 400 degrees.
Spray a 12 cup muffin tin with non-stick spray. Line each space with deli ham, covering sides and bottom. Sprinkle in shredded cheese to cover bottom. Place 2 cherry tomato slices and a few green onion or chive slices on also. Top with a cracked egg, which should just fill the muffin cup. Sprinkle fresh herbs of choice on top and salt and pepper.
Bake for 15 minutes, less or more depending on how runny you like your yolks.
Eat plain, or with a healthy pile of greens.
Great for on-the-go also! Easy to microwave the next day.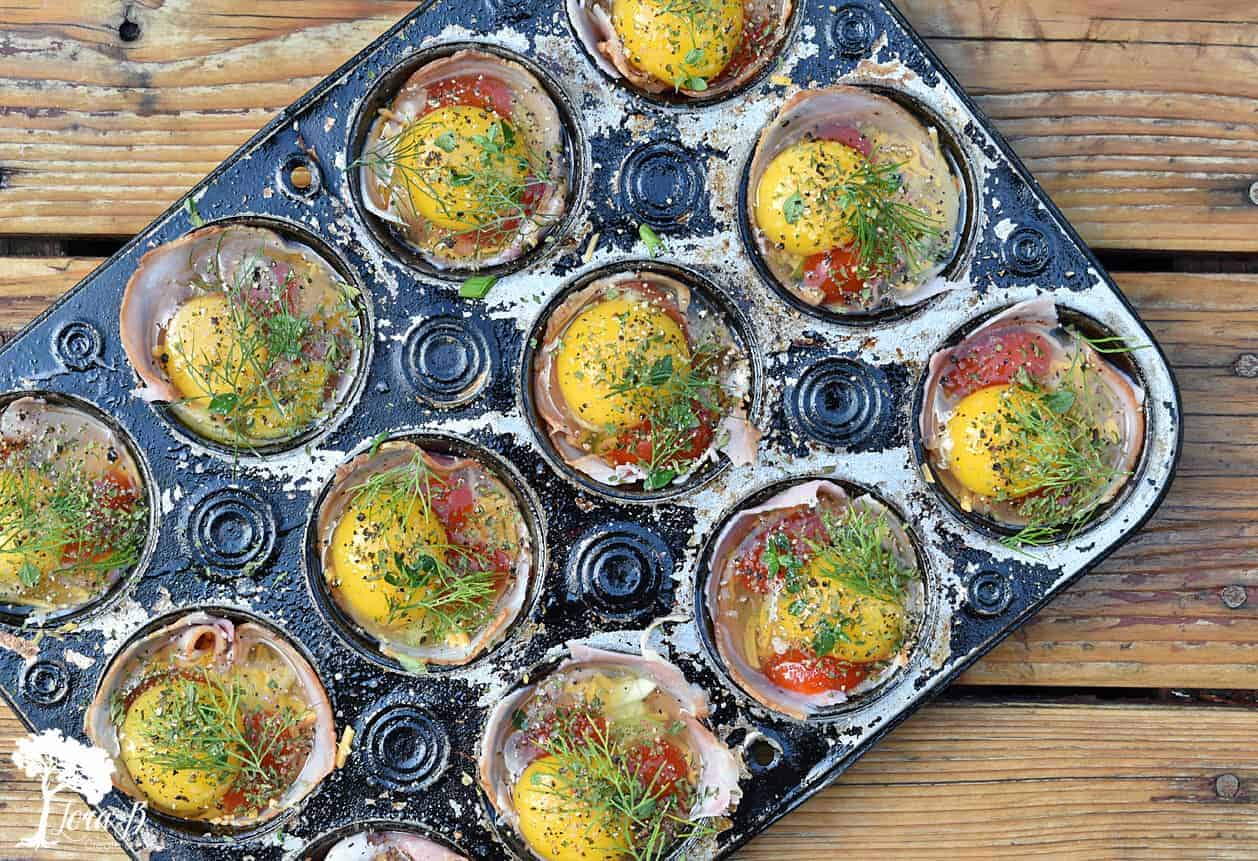 I hope these Quick and Healthy Breakfast Egg Cups give you a new morning option! I still let myself have a donut or muffin once in awhile;)