Popcorn Cake, Easter Style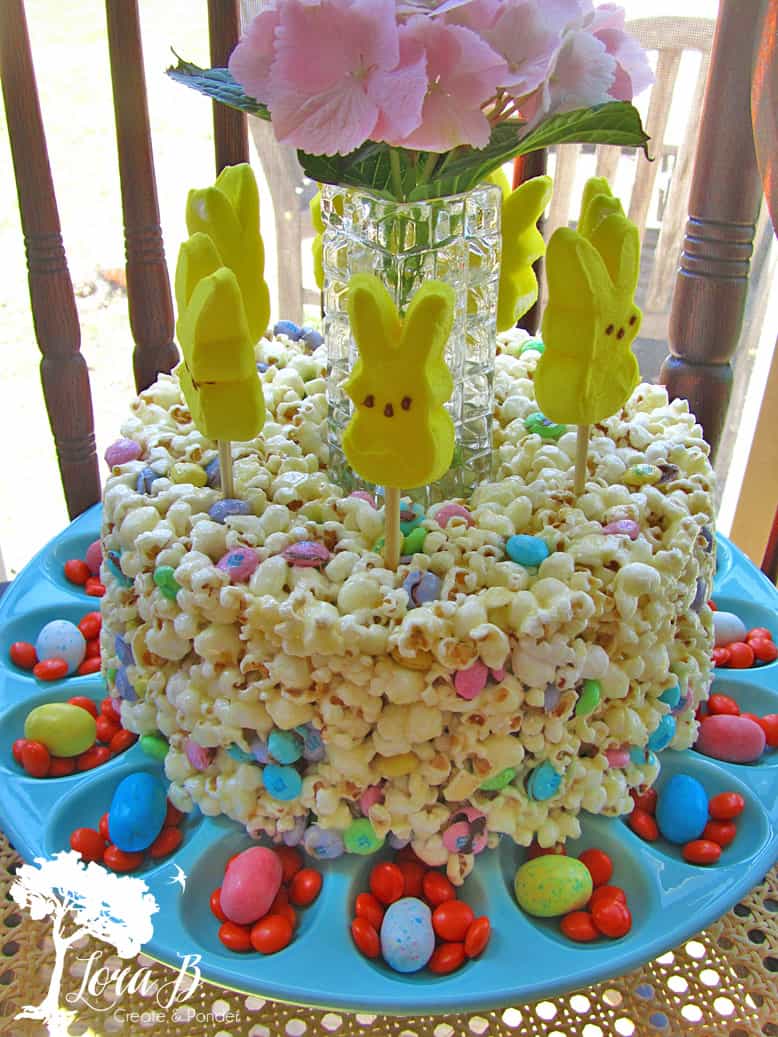 This simple, easy "cake" is the perfect light and sweet finish to a big, heavy meal. And after having fun styling a pretty table and cooking a yummy meal, an easy, already done dessert that looks festive, too, makes this mama happy!
Popcorn Cake
Ingredients:
18 cups popcorn (1 6.5 oz bag)
1 package M & M's (different colors for different holidays-perfect!)
1 large package mini marshmallows
1/2 cup butter
1/2 cup light oil
Directions:
Well grease an angel food cake pan with butter/spray. In a saucepan over low heat, melt butter, oil and marshmallows till smooth. Pour over popcorn in large container and mix. Add M & M's. Spoon into cake pan and press gently down as you fill. Let cool, flip out onto serving plate.
Decorate with extra candy around cake, add fresh flowers in a vase in the middle and skewer some peeps on kabob sticks and insert. It will appeal to the young and the old!
Make sure you Pin and Share!