Pillow Stuffing: Christmas Decorating Essential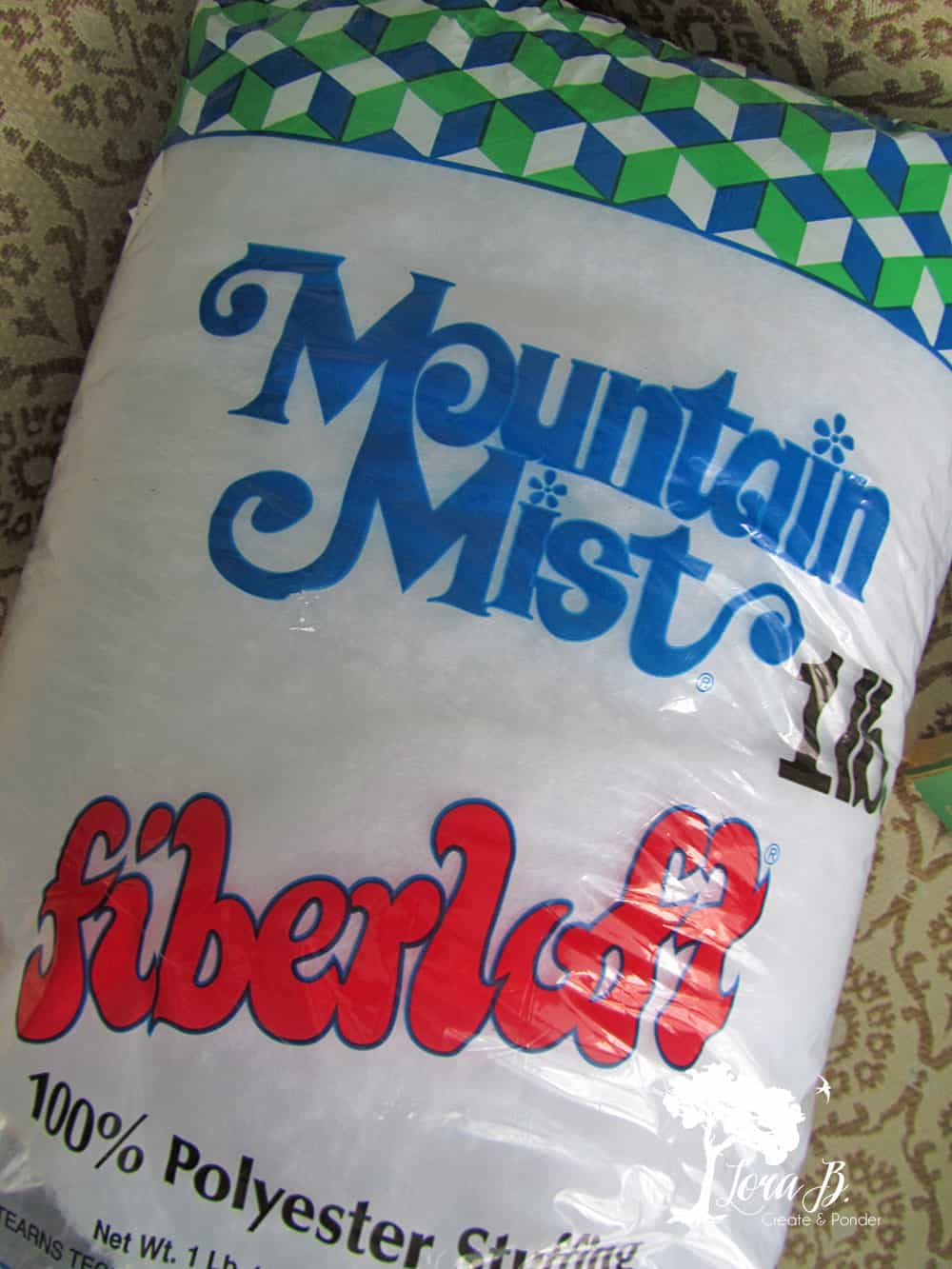 There's so much you can do with one little bag of pillow stuffing, besides putting it into a pillow. Especially when you're decorating for Christmas!
I pick up bags of pillow stuffing for cheap at church garage sales, and decorate my whole house with it at Christmas!  It is a Christmas decorating essential. Here are some ways to use it:
The kids create billowing smoke tendrils which come out of the chimneys of the Dicken's houses.  So creative!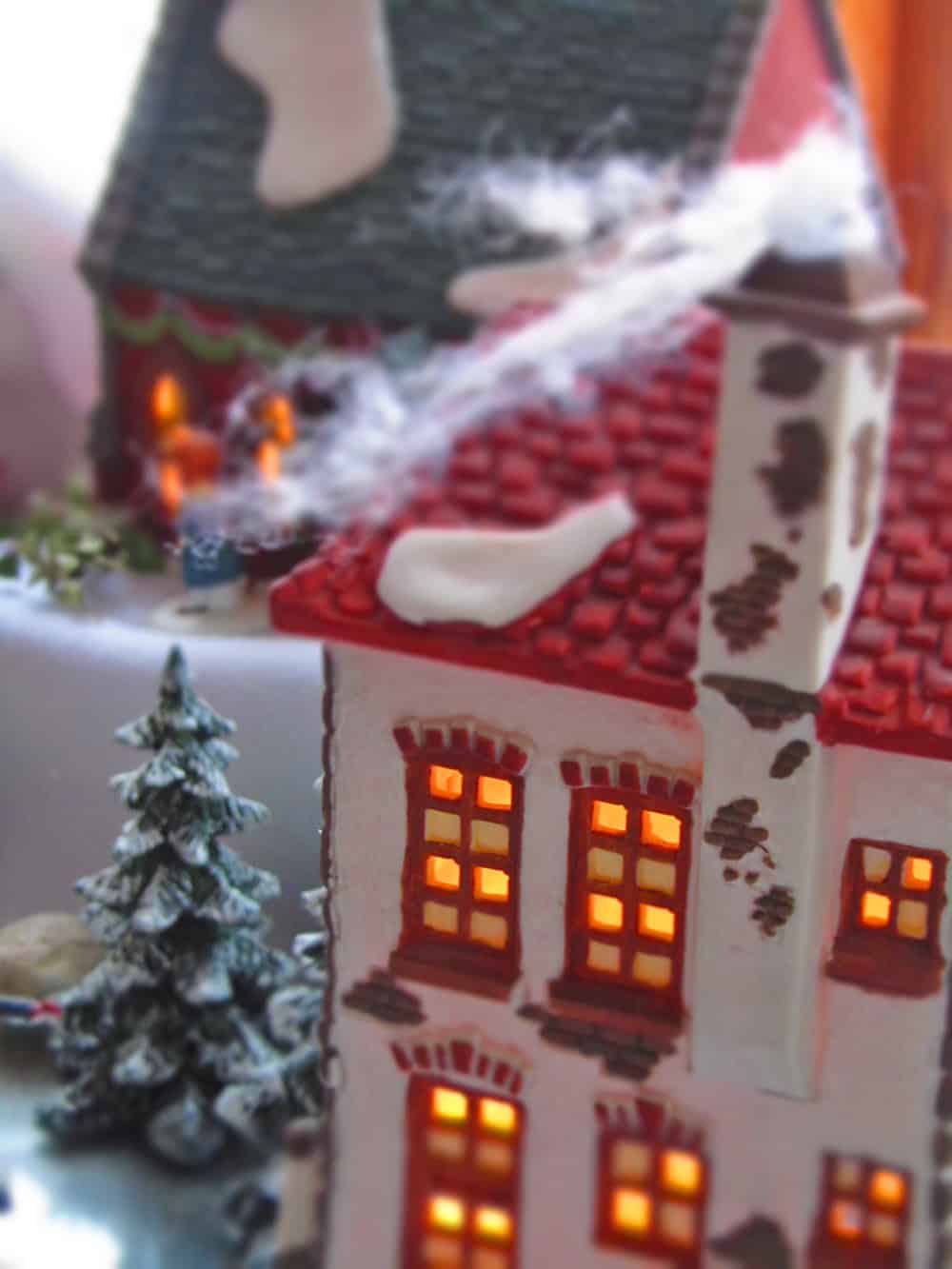 I use it on my kitchen tree to cover the wires of the lights, and echo the snowiness of the real white stuff just outside the window.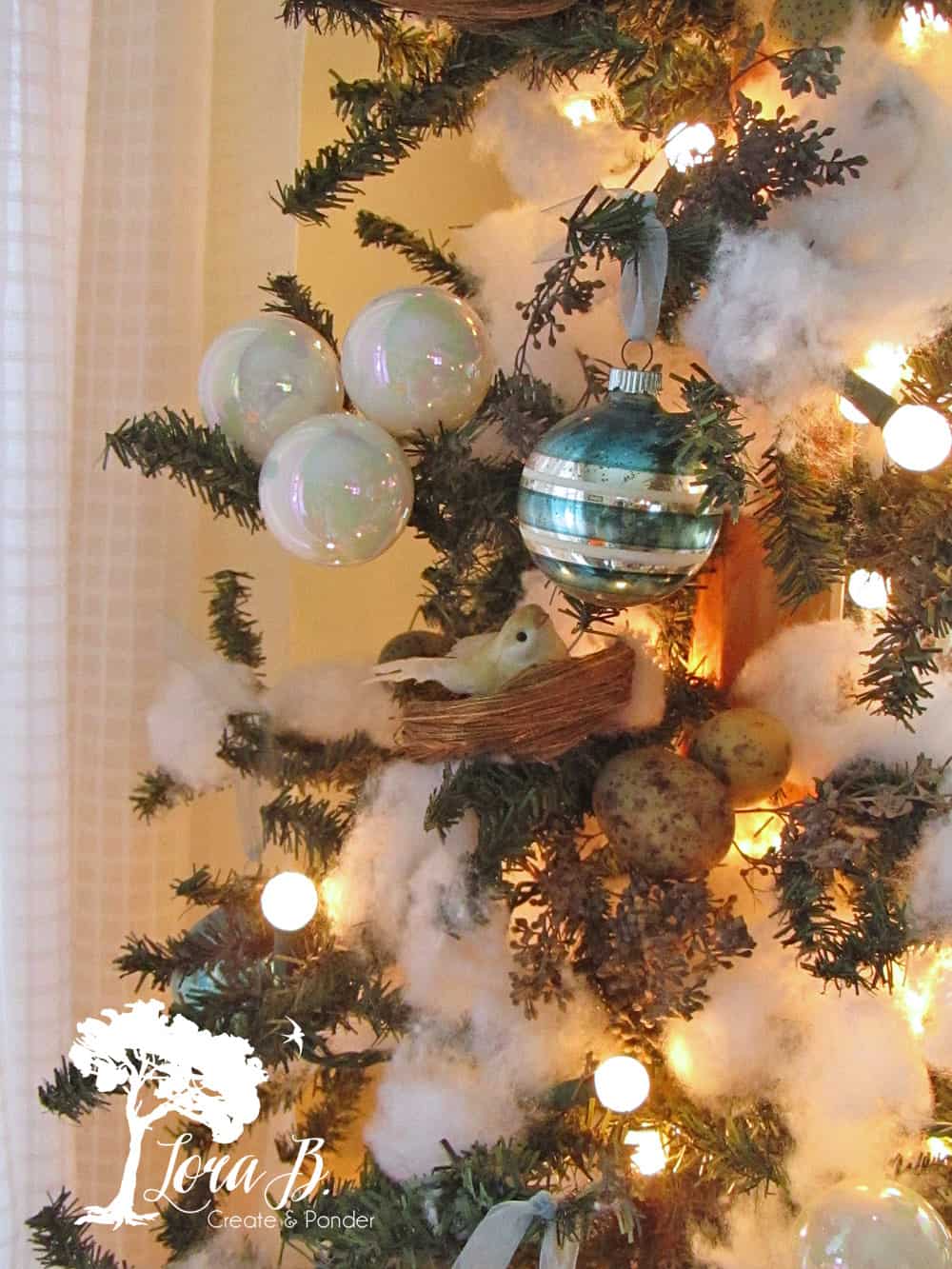 I guess I should say kitchen "trees"…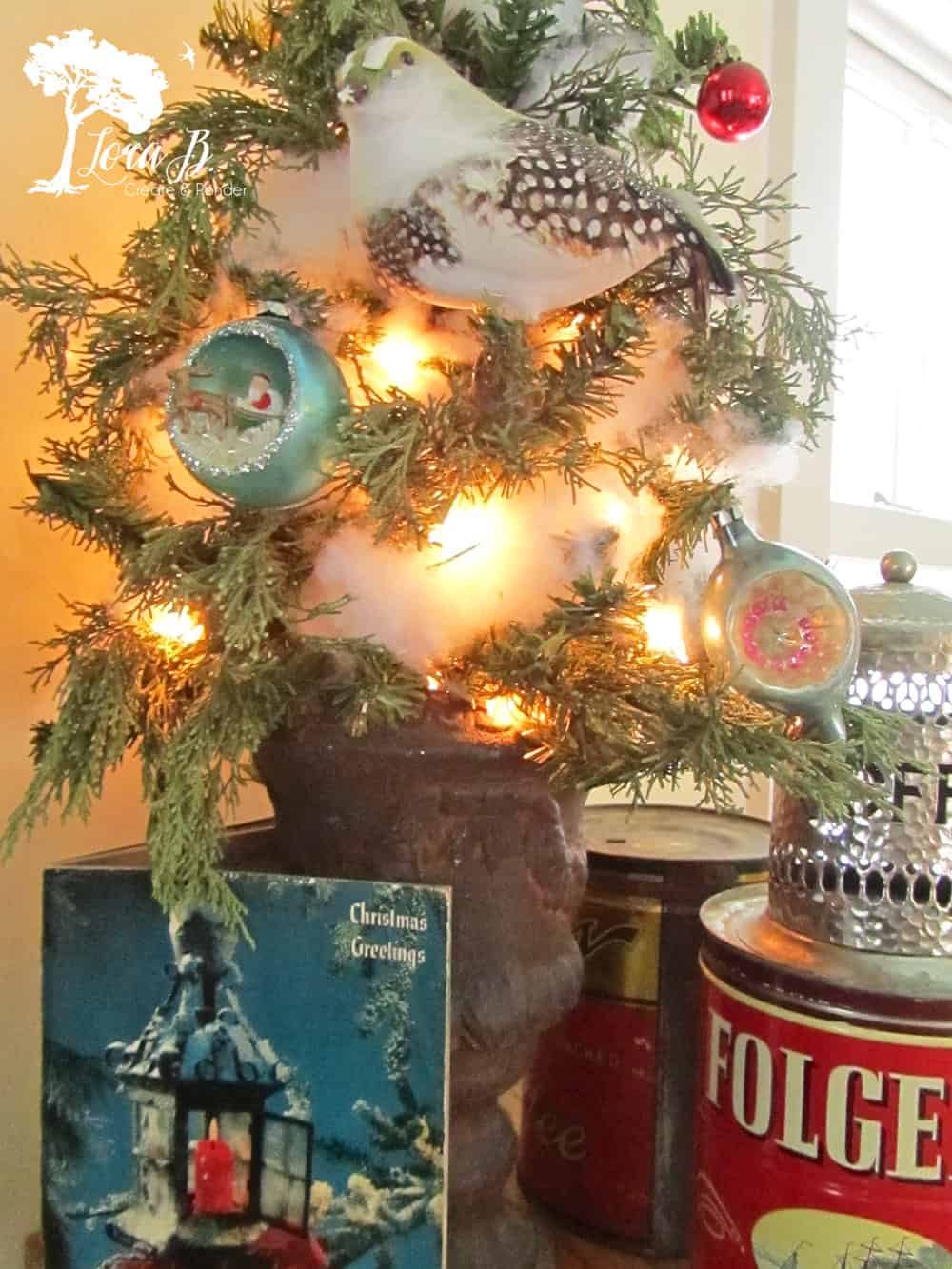 This one is placed next to my coffee maker.  These vintage tins were from the previous homeowner.  The lights on this tree actually have a white cord, but no worries with a little stuffing!
This mini grouping of trees got a couple feet of snow buried around their bases.  Tuck in a few of those wonderful fake votive candles, and the effect is glowing!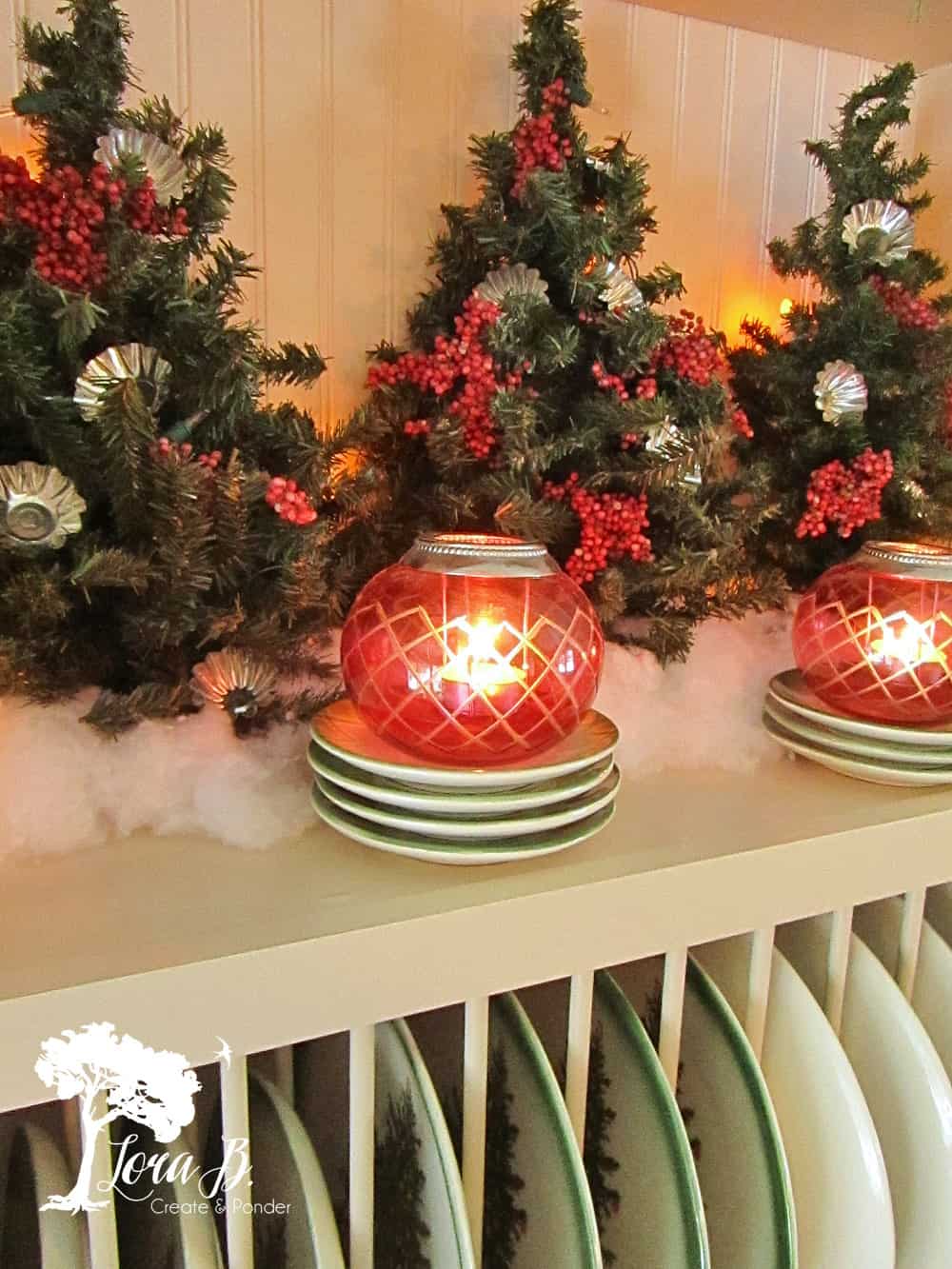 Tuck some stuffing into a frame, for some added snowiness: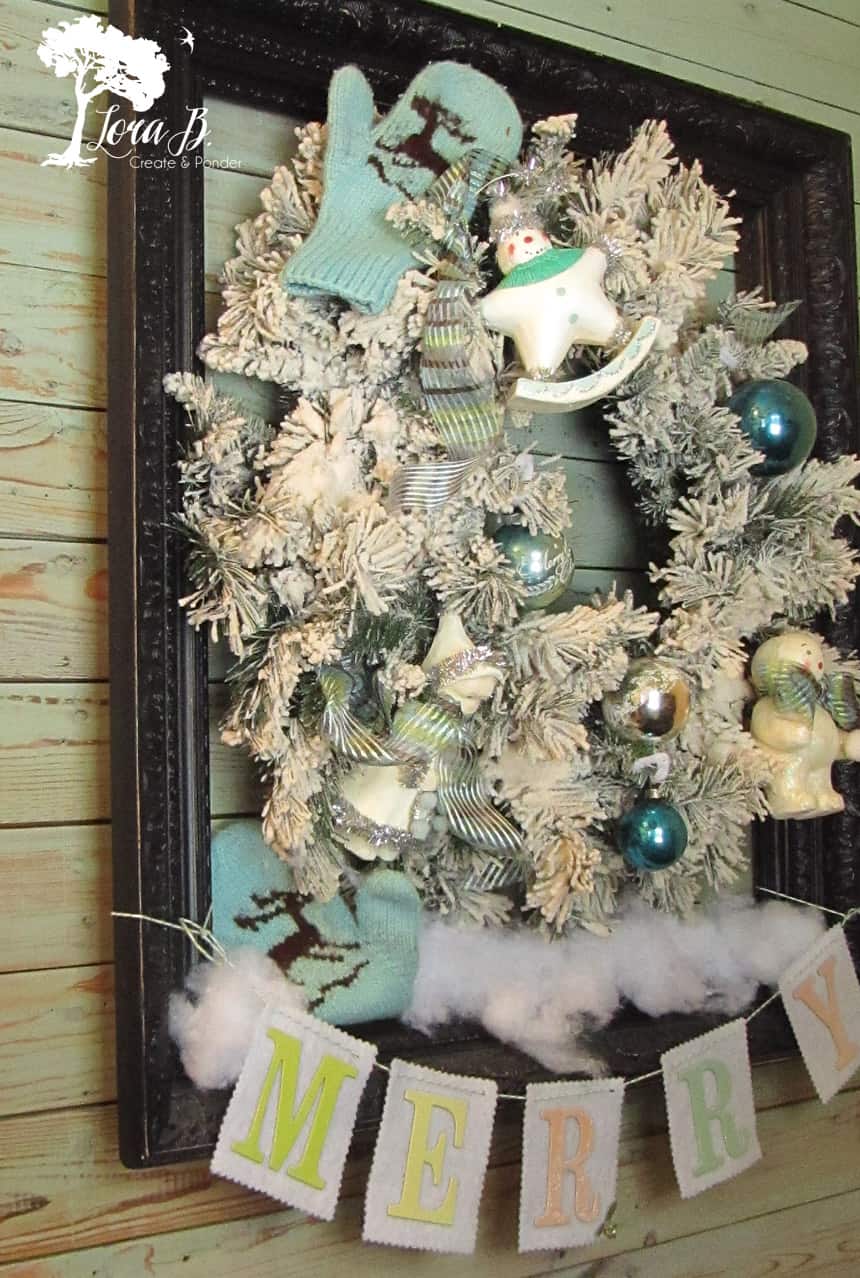 And last, but definitely not least… a clear glass bowl with stuffing and beautiful vintage ornaments (the battery-powered votive tucked in really does the trick).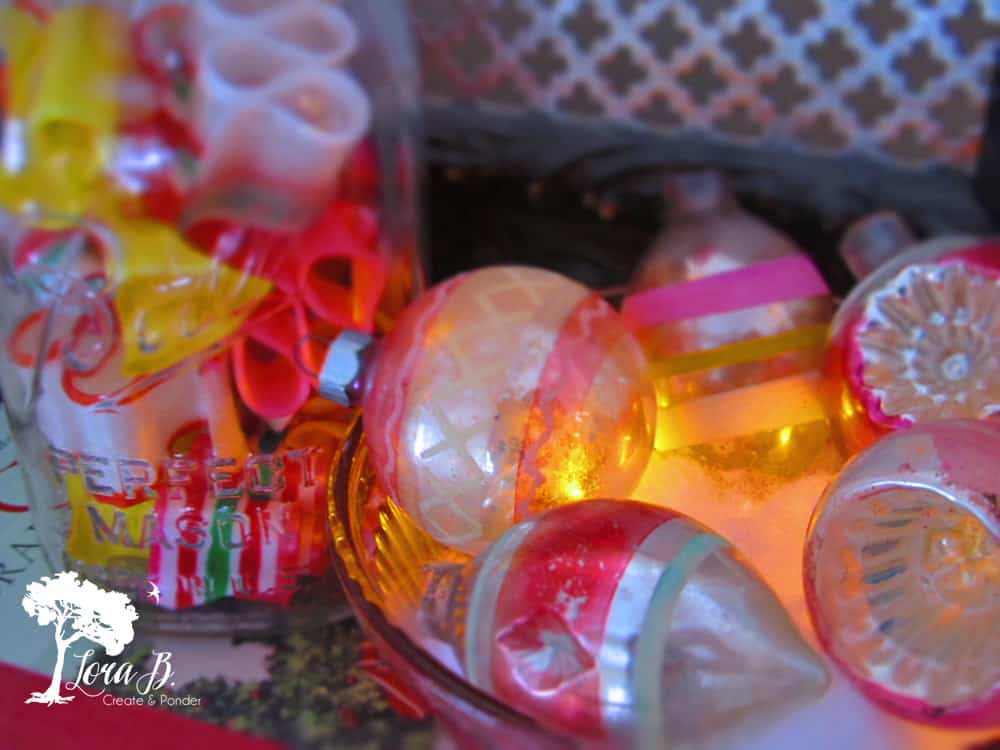 If you've been thinking you need a little more to fill out that centerpiece, or that vignette by your entry…go grab the stuffing out of the craft closet…5 minute beauty and texture!  If you really want to go all out, sprinkle some of that fake snow over the top for an even bigger ooooh, aaah!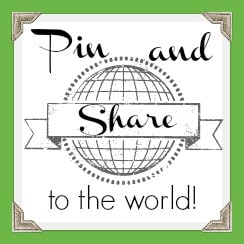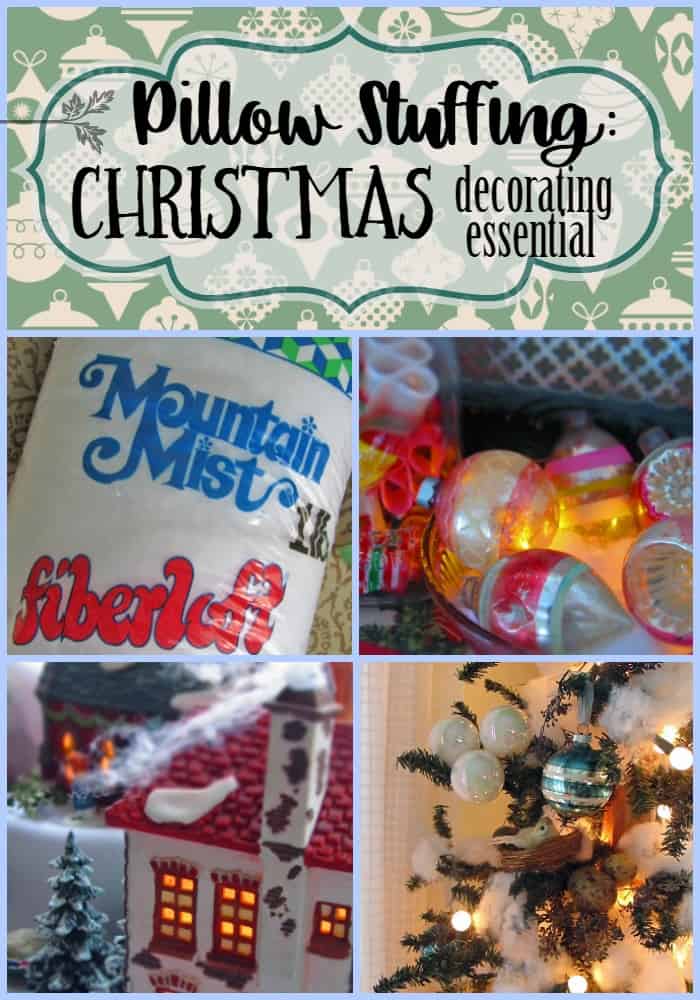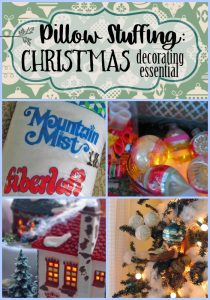 Linking up with: