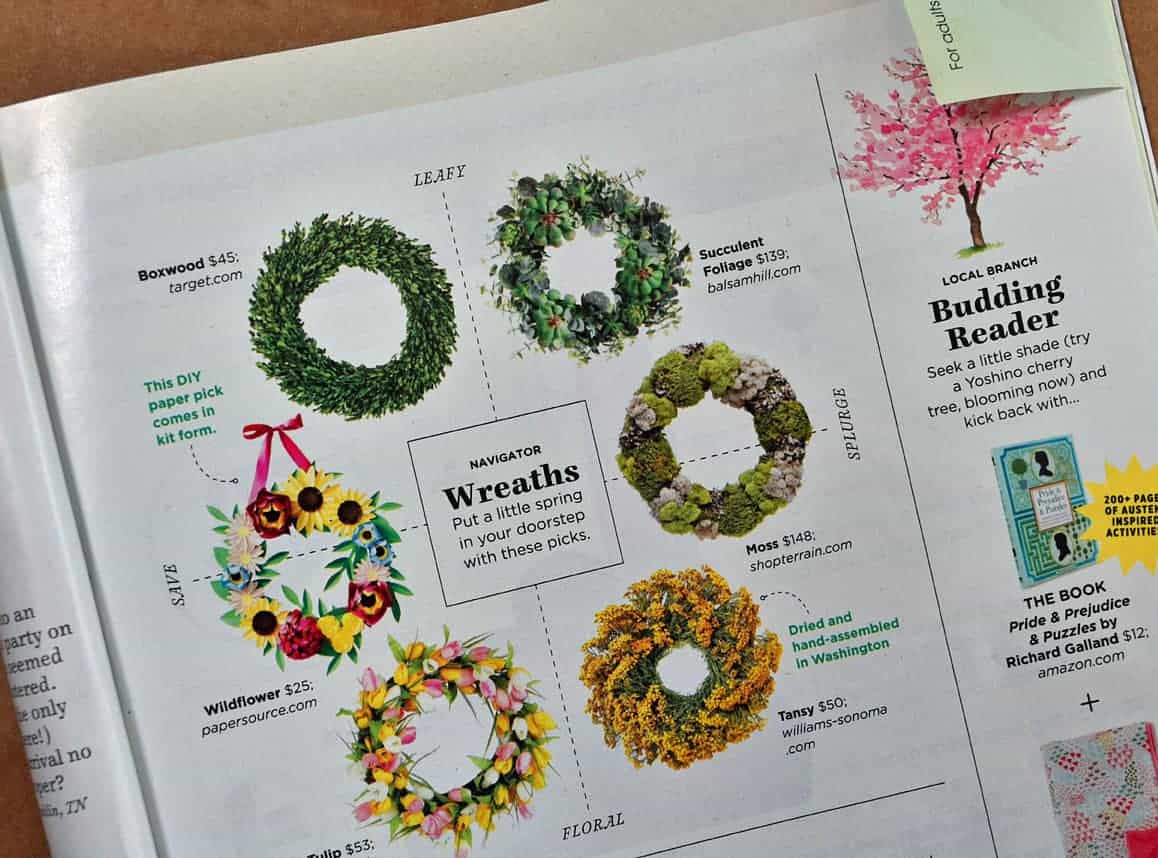 Isn't it fun to celebrate spring with a new wreath for your home? I was perusing the latest Country Living magazine, when I came across this array of spring wreaths. I've got a new spot to hang a seasonal wreath and was trying to figure out what would be pretty. I loved all the variety shown in this layout, but of course the "splurge" wreath, the moss covered one pictured was what I liked best! Leave it to me to pick the most expensive one; yes, I do have good taste! Since there's no budget for an almost $150 moss wreath, I decided to make my own version! Here's a Mixed Moss Grapevine Wreath DIY, if you'd like to create your own!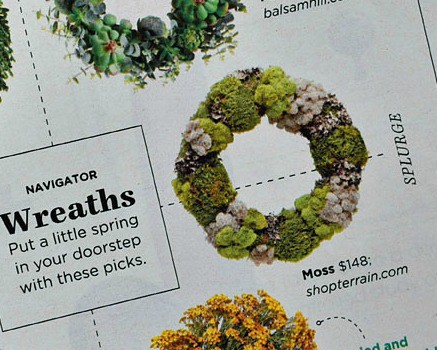 Begin by Taking a Closer Look at the Wreath You Want to DIY
If we're going to imitate something, we need to take a closer look. Then we can decide how we're going to vary it. Before I bought my materials, I wanted to make sure I was purchasing the right amount. There seemed to be at least 4 kinds of moss and lichen on this wreath. Each type was represented at least 4 times on the wreath. I loved the subtle gray and green tones; just like the forest floor during springtime. The springtime forest floor also inspired me when I created my "Easter Bunny Centerpiece How-To".
Purchase and Find the Materials You Need for Your Wreath
I guessed this wreath was made on a styro or straw form because of it's exact shape, but I wanted to use a grapevine wreath form I already had. My only expense was the different varieties of moss. I bought 4 bags of a mixed type, a large bag of green and a bag of a brighter type of lichen. I knew I had a little bit at home just in case, too.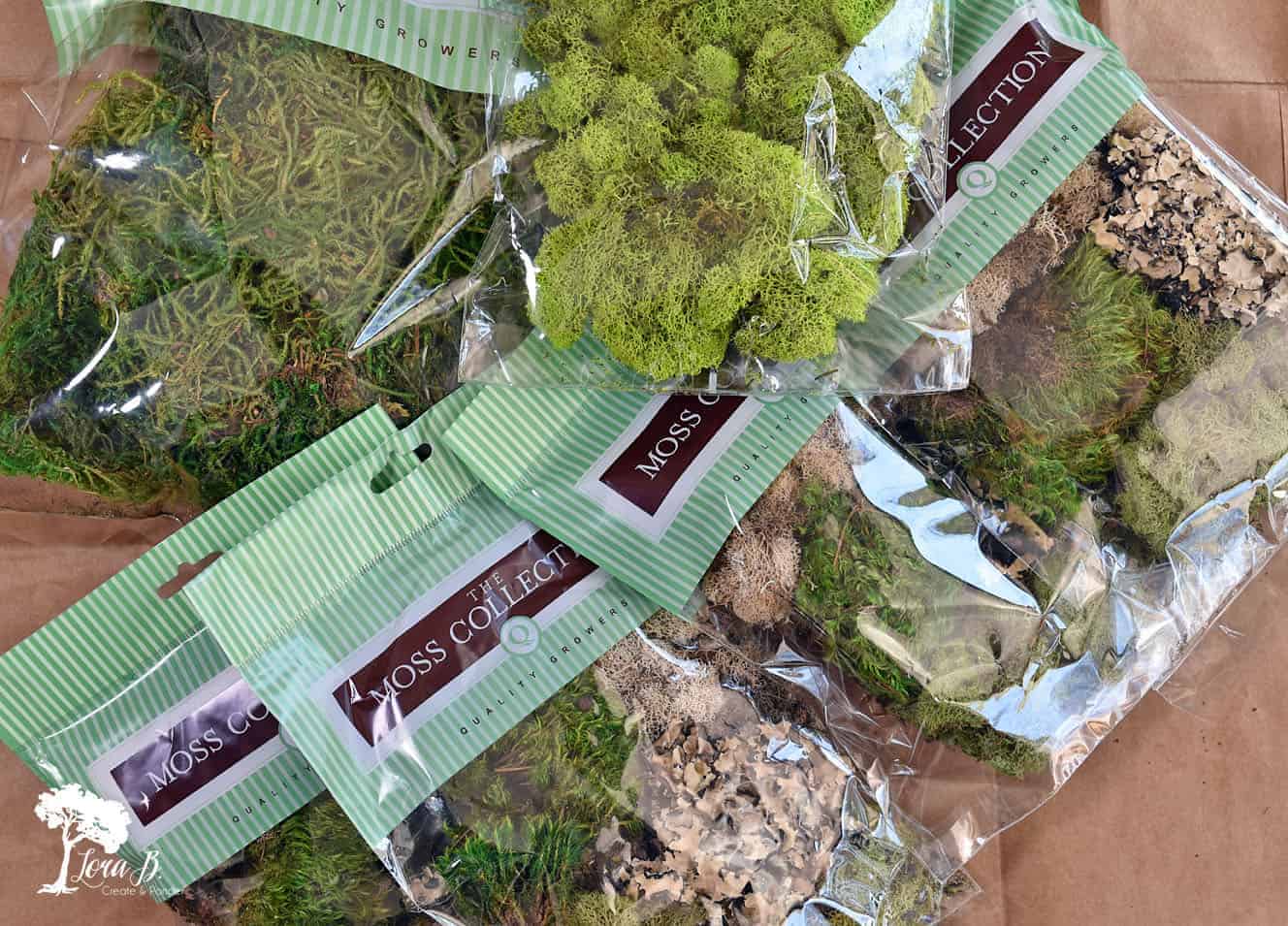 I laid out all my moss by the different types and warmed up my glue gun.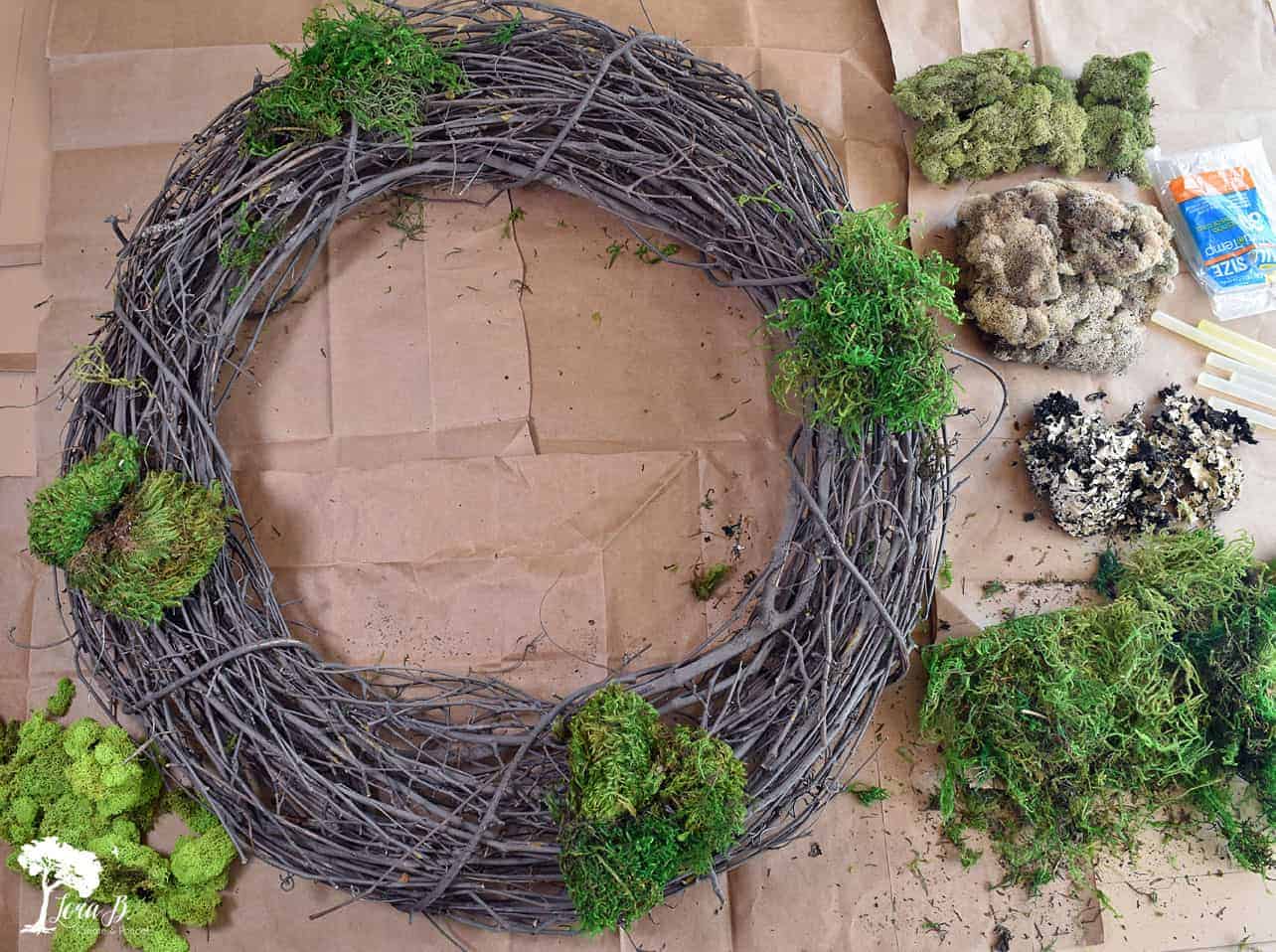 Construct Your Wreath, Looking at Your Example Picture
I started hot gluing the basic green moss at about 12, 3, 6, and 9 oclock. It looked like there were a couple inches of each type. The moss was arranged by color, the greens together and the grays together.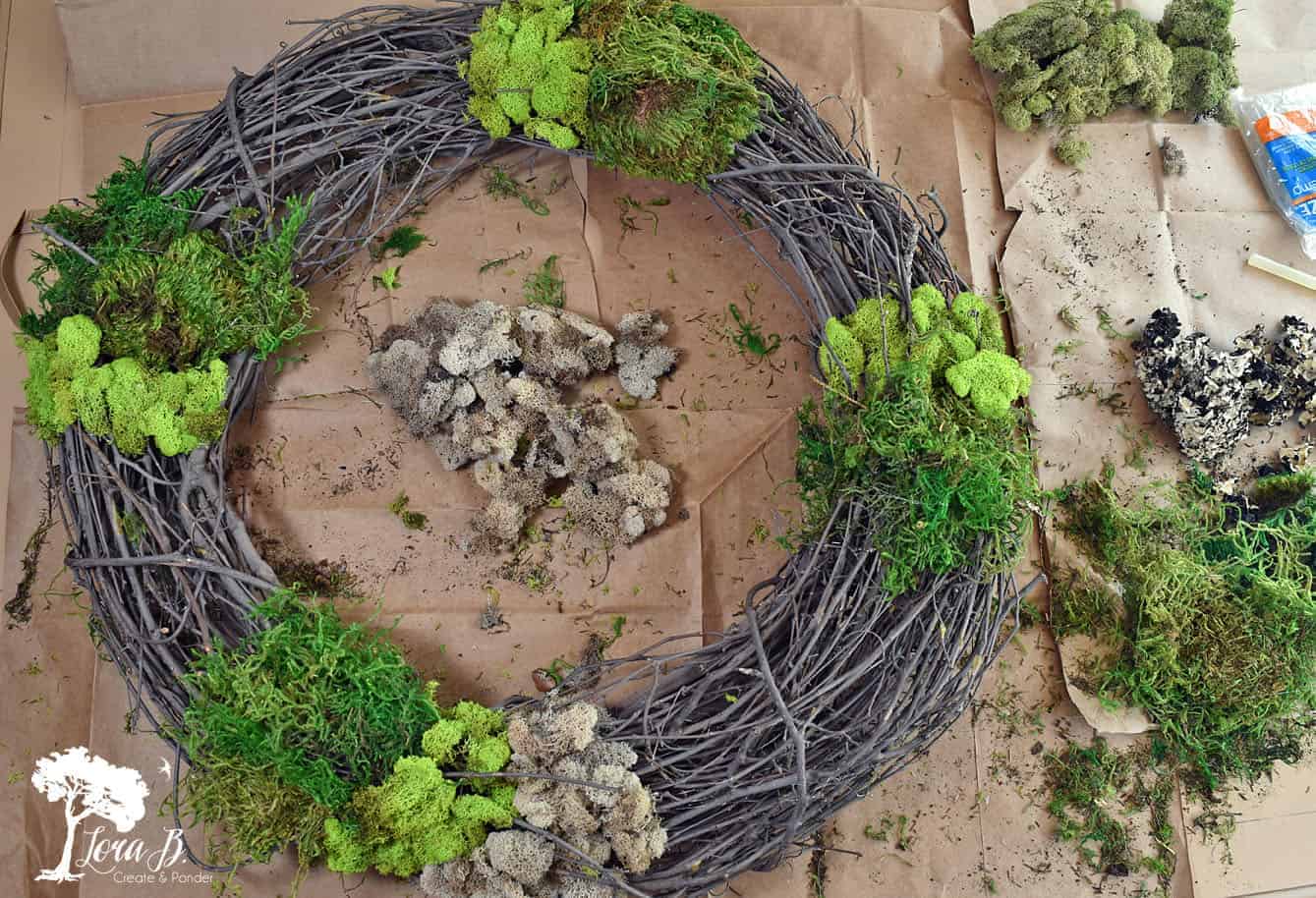 Yes, it was time consuming, but nice when I could hear springtime birds outside the window, and enjoy sunshine streaming in!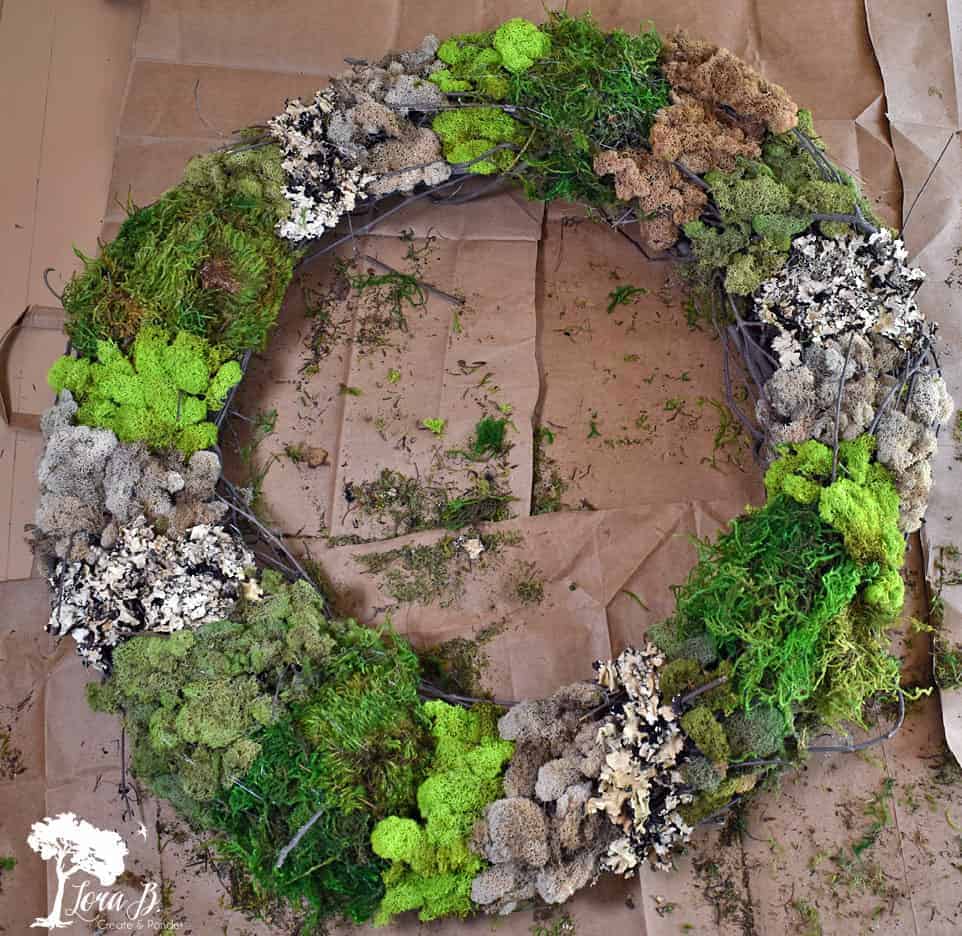 What a wonderful, subtle mixture of textures! I liked how the rustic grapevine could be seen in different spots, too. Even though my example wreath only had moss and lichen, I decided to add some feathery ferns for an additional texture.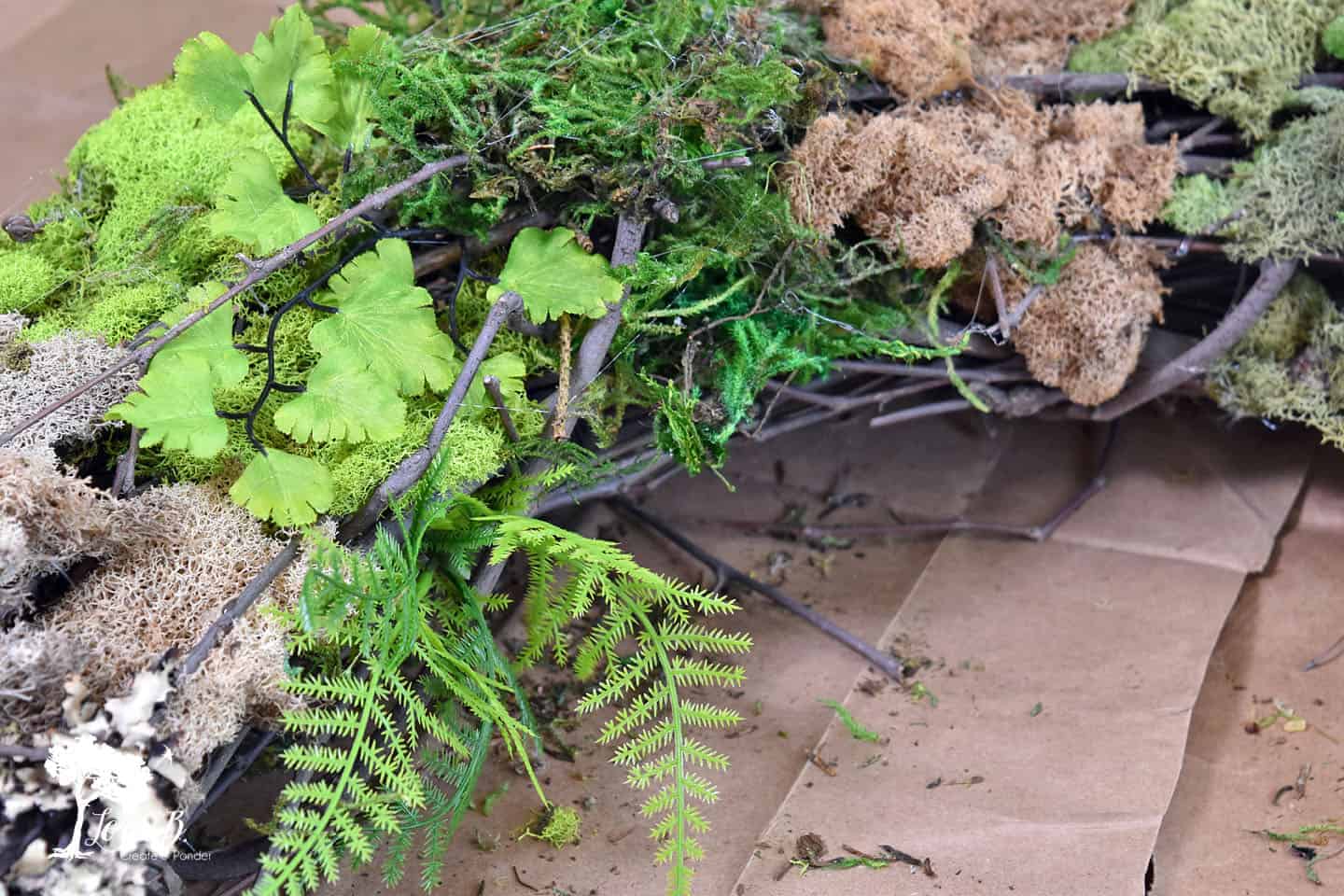 Finish Your Project With the Hair Dryer!
The last step whenever you're creating something with a hot glue gun is to melt all those pesky strings with a hair dryer. Glue strings are definitely not at home on the forest floor!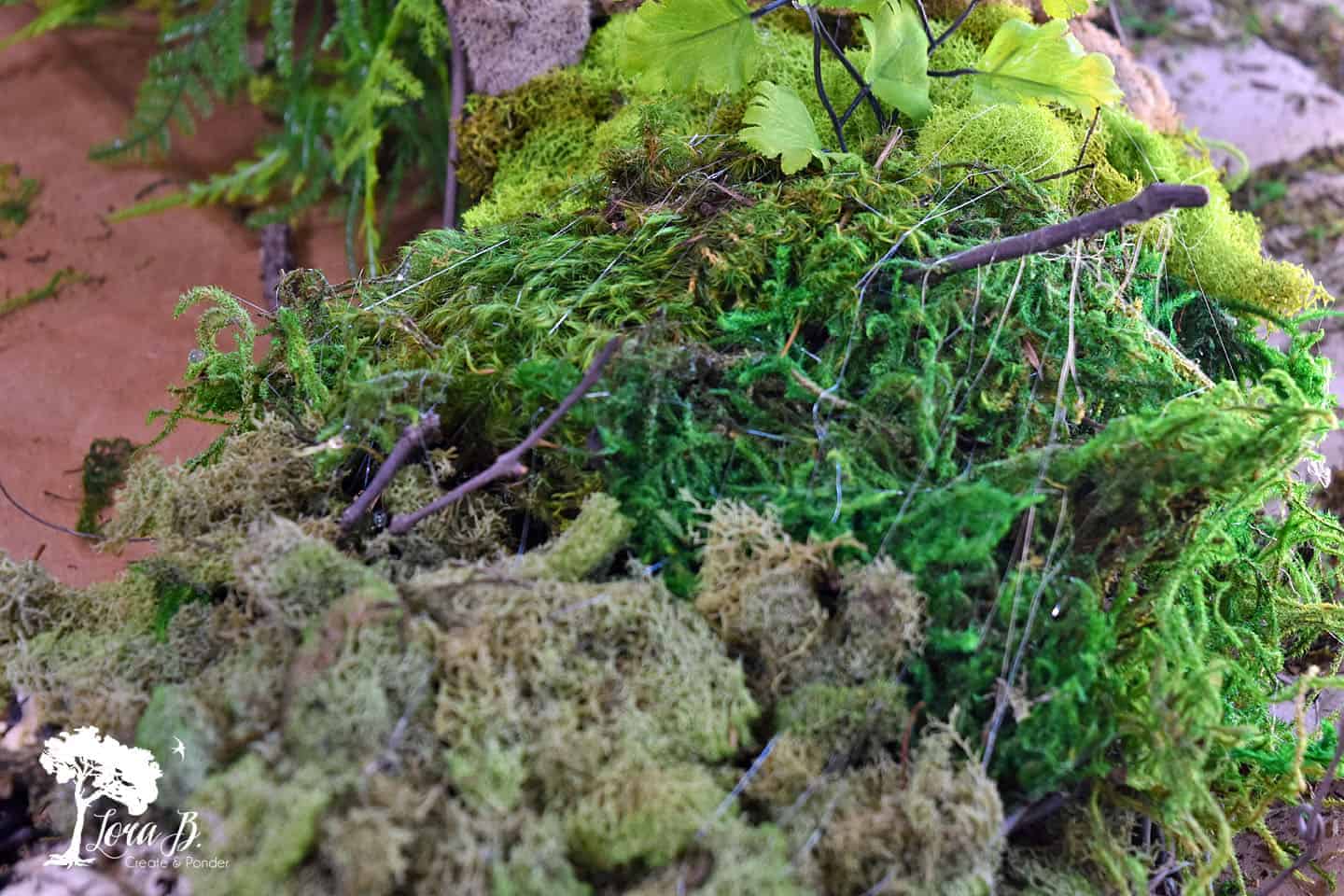 The final result is a wonderfully textured array of woodland springtime! It's a nice change from flowers, and a look I will not tire of quickly. So different to have moss and lichen as the main character and not just a supporting foundation.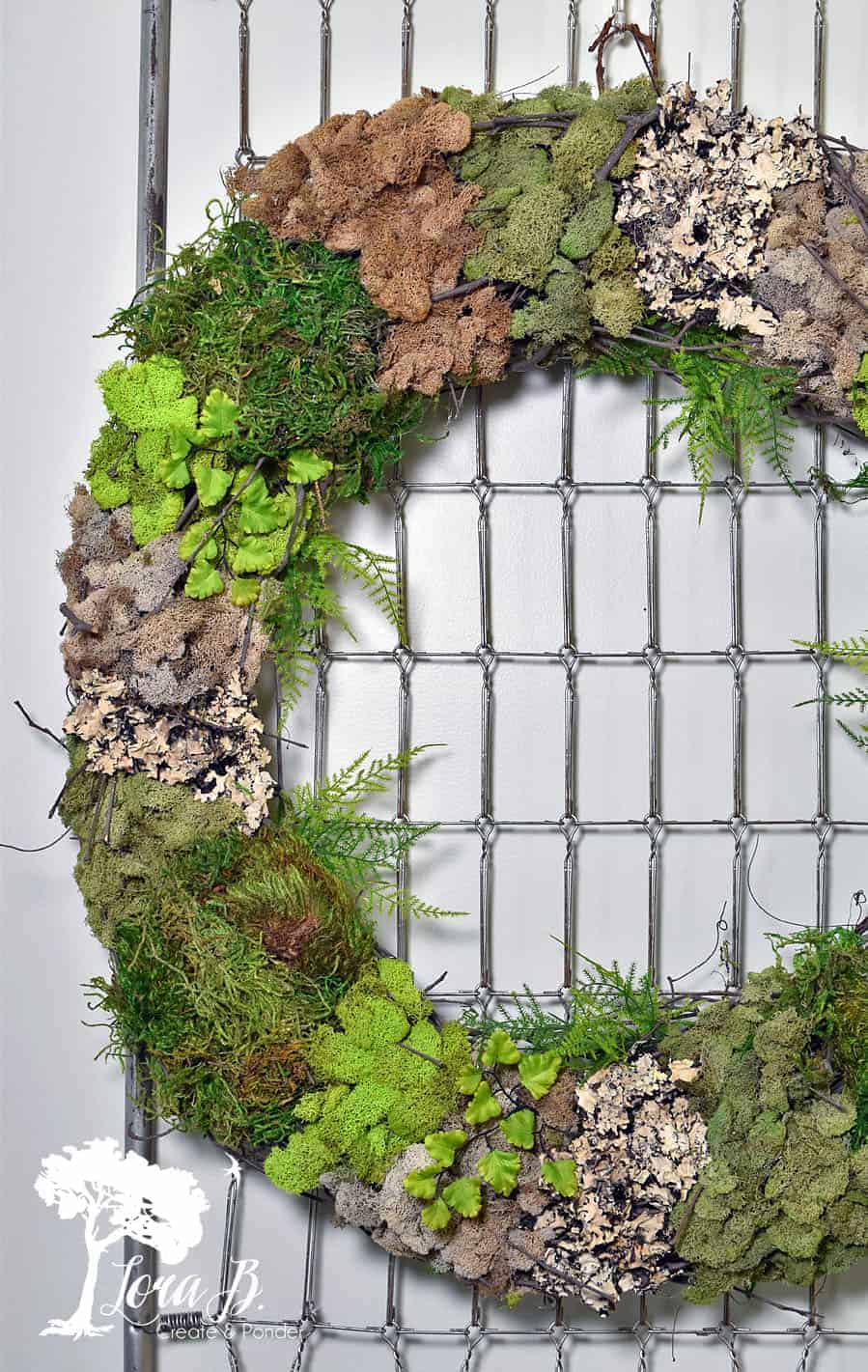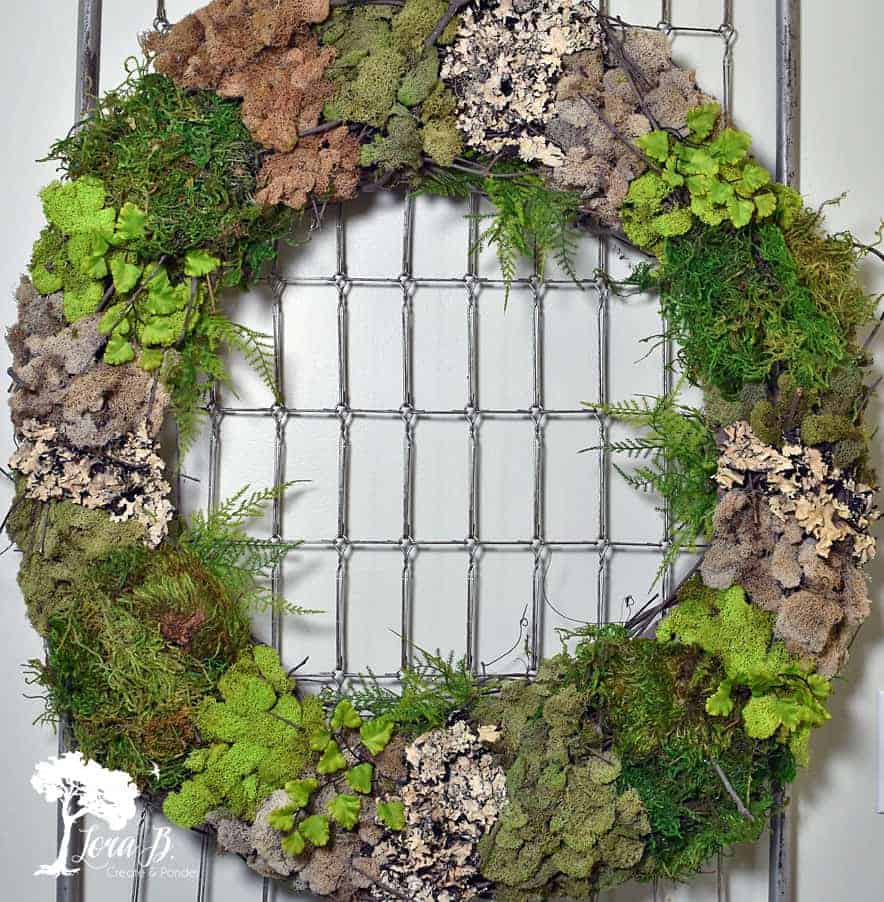 I can't wait to work it into it's springtime vignette! It really was easy to make, once I had all the packages of moss and lichen. And I only spent about $50, compared to the $150:)  It just involved patiently hot gluing little pieces, while I kept referring back to the original picture. Maybe this how-to will inspire you to create your own Mixed Moss Grapevine DIY!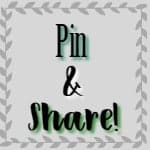 Sharing at these lovely parties: