Men's Suit Patchwork Quilts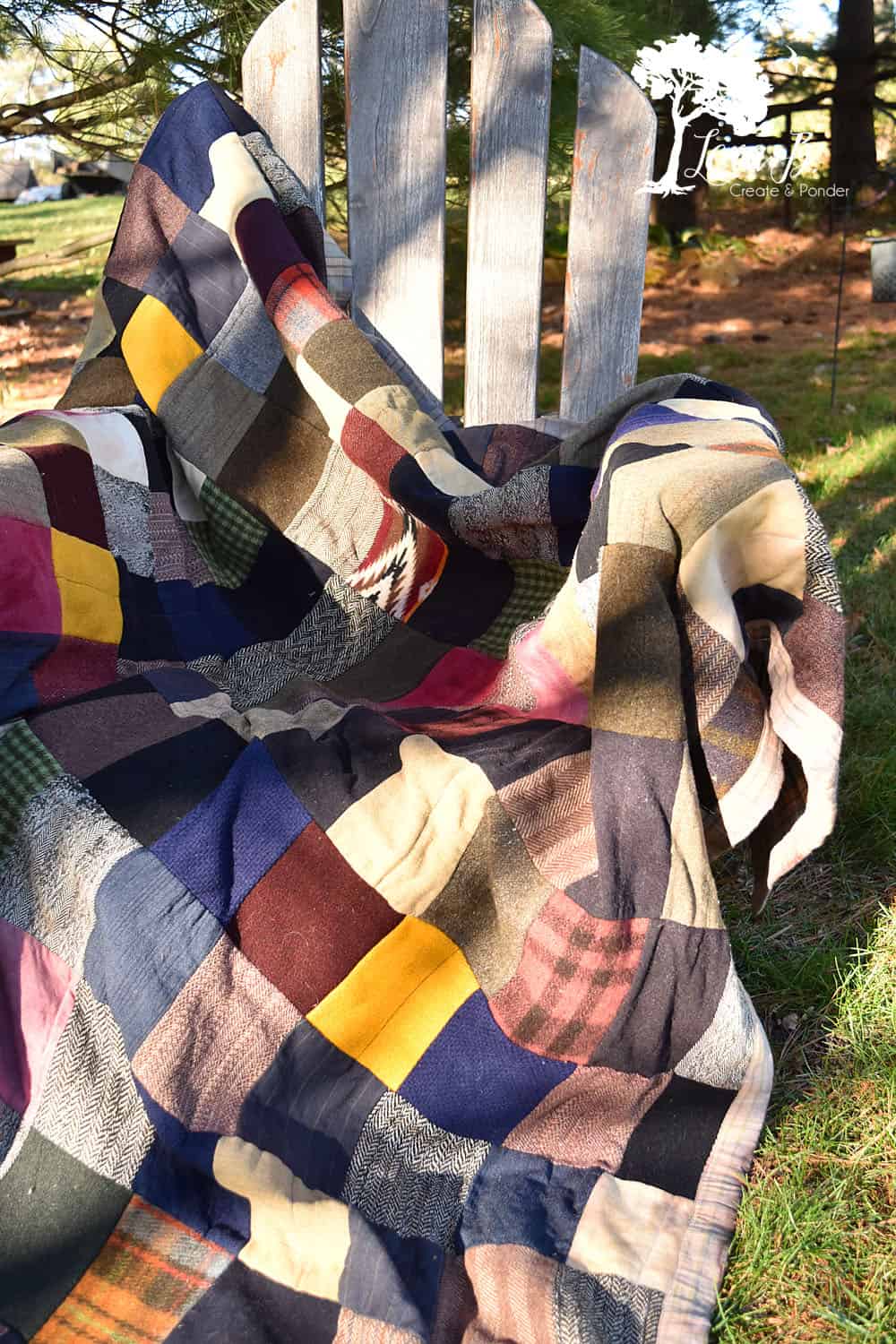 One of my fall traditions includes bringing out the fall linens to drape over the sofas and cuddle up with next to a chilly campfire. The heavy, patchwork wool quilts in subdued, autumn colors are some of my favorites.
I remember my garage-saleing, quilt-making, Grandma explain to me that these warm, beauties were made from men's suits.Through the decades, quilts have been created from any leftover fabrics available both for memories and for function: feed sacks, flour sacks, T-shirts, the list is endless.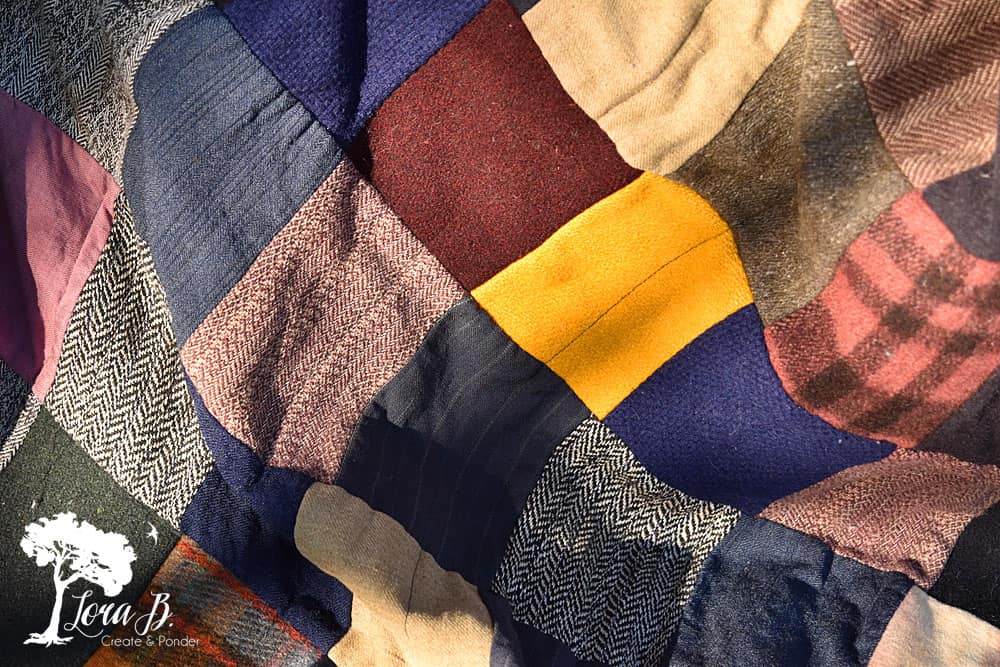 I just remember my Grandma sifting through tables at church sales for the beautiful wool men's suits that she would cut into squares for a potential quilt. She was a fabric lover, and instilled in me an appreciation for fibers, textures and patterns that still draws me to these vintage, handcrafted, conglomerations of art.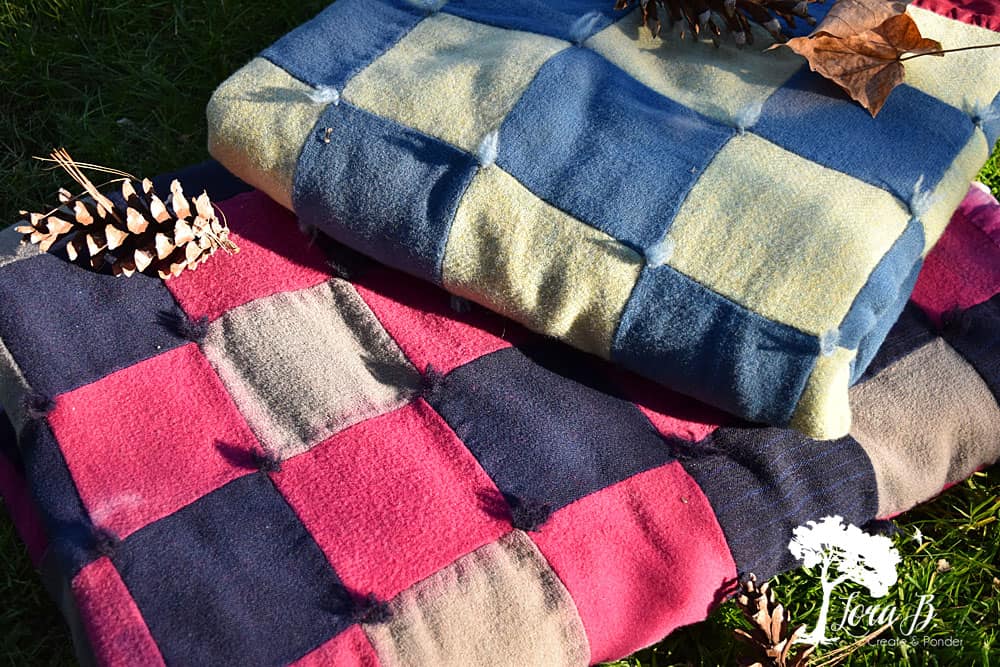 None of these simple patchworks are made by her. Following her example, I've picked most of these up through the years at sales, and most recently acquired these two, above, from an elderly relative.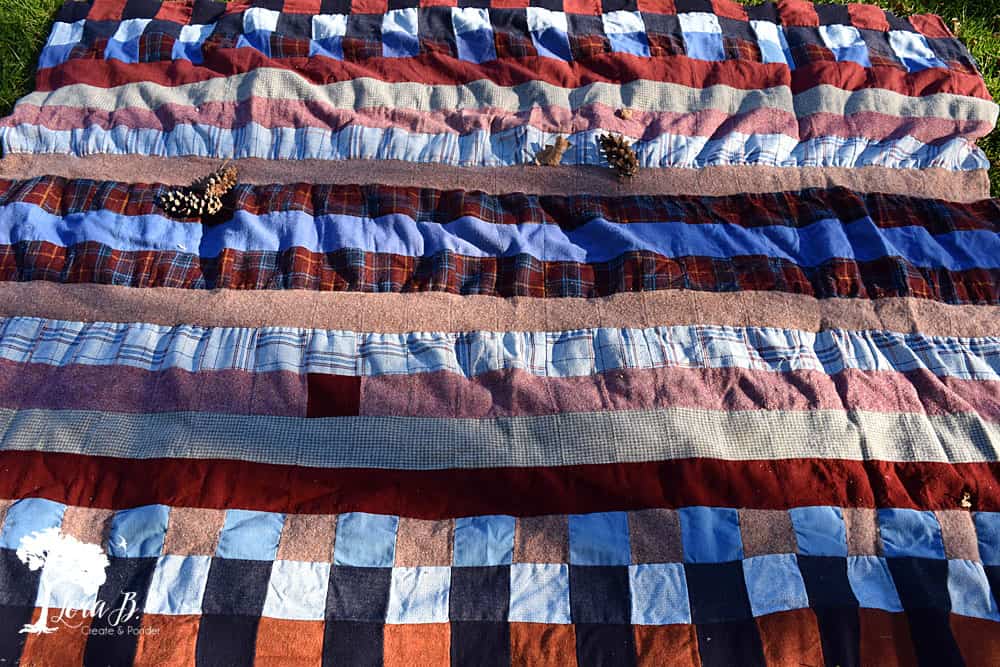 This burgundy and navy example is just the top. I like to hang it from an old barn ladder rung in my living room. This specimen is interesting because the center is comprised of the wool squares all being lined up in a row, with the patchwork pattern on either side. Can you pick out the one square that is not like the other?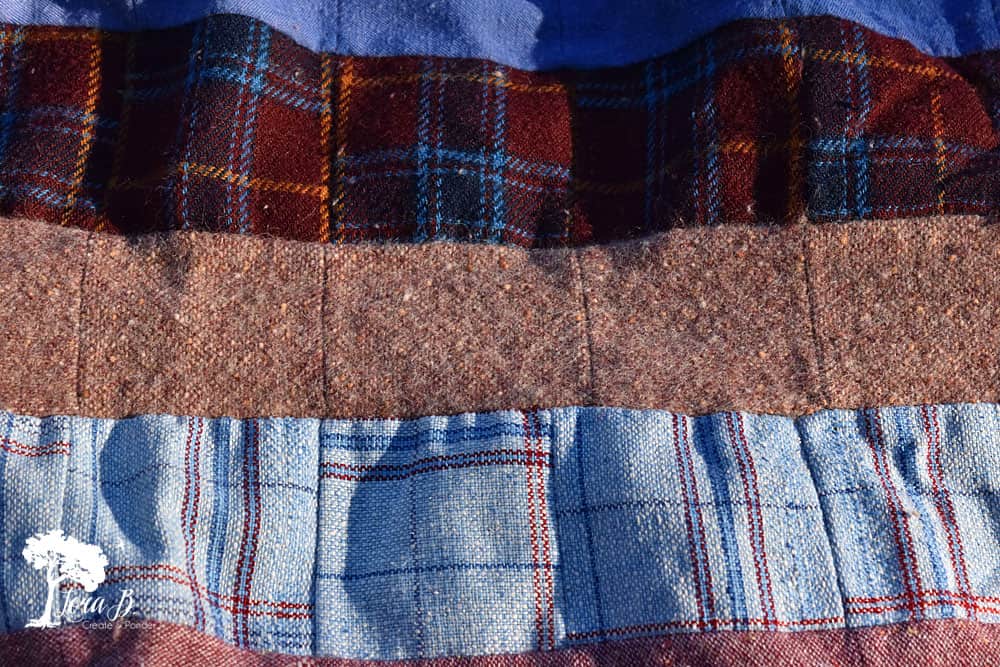 To me, that unusual-ness just adds to the appeal. It makes me wonder if the quiltmaker purposely placed that square, or had it all stitched up and realized it after it was too late!
I've also picked up whole boxes of men's suit squares, never having gotten crafted into a quilt. My head dreams of how I can use these pretty, vintage, textural fabrics. Bunting? Coasters? Mini quilt placements? Guess I'll have to start by getting the sewing machine out.
Do you own any of these beautiful quilts? Have you quilted any? Word of advice: If you find one, don't wash it in warm, like I mistakenly did, and bled the colors. They can be washed in a cold water wash on a delicate cycle and dried on a warm/cool drier setting.
Linking up with these parties:
Funky Junk's Salvaged Junk DIY