make a simple may day basket with this simple how to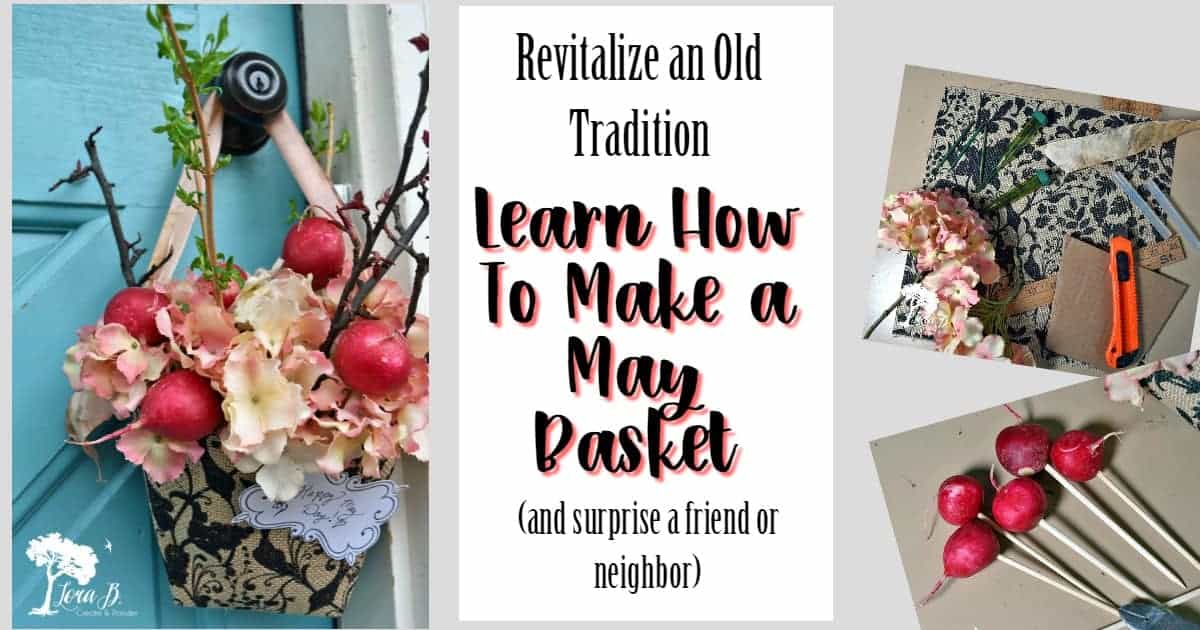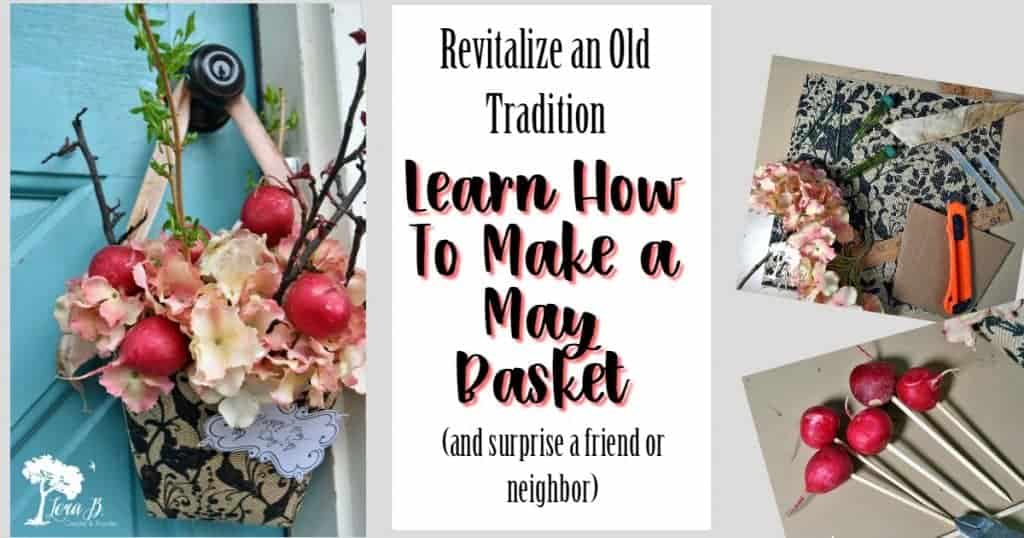 May Day is quickly approaching! "May Day", you ask? "What's that?" May Day is an old tradition that occurs on the 1st day of May. To celebrate the beginning of spring, baskets of flowers and treats are anonymously hung on the doors of friends or neighbors. Kind of like the old childhood ding-dong-ditch, you hang a special gift bag on the door, ring the bell and then run! For more history on this quaint, almost forgotten special day, read THIS article. I think it would be wonderful if this old tradition became fashionable again! So today I'm going to share an easy May Day Basket project that could become a special surprise for someone you care for!
This little project is inspired by a monthly Pinterest Challenge, dreamed up and hosted by Cindy at County Road 406. Each month a group of talented bloggers creates around a single, inspirational photo found on Pinterest. If you've just come from Le Cultivateur, welcome! I love Emily's beautiful style:)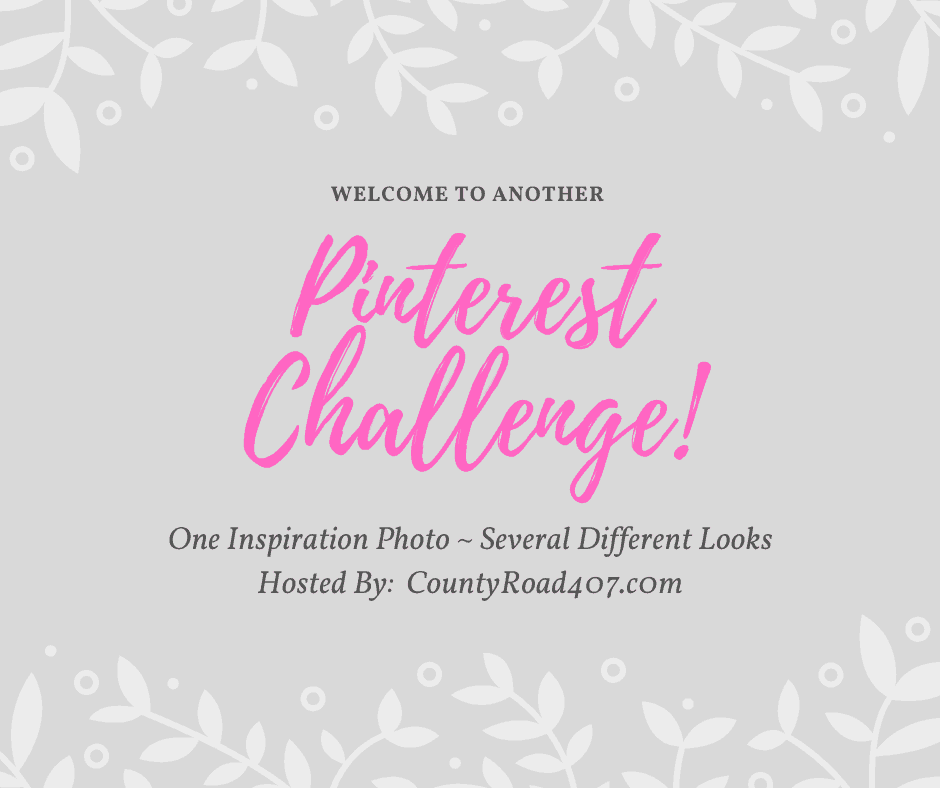 Here's our inspiration this month, from Tracy at Tracy's Trinkets and Treasures.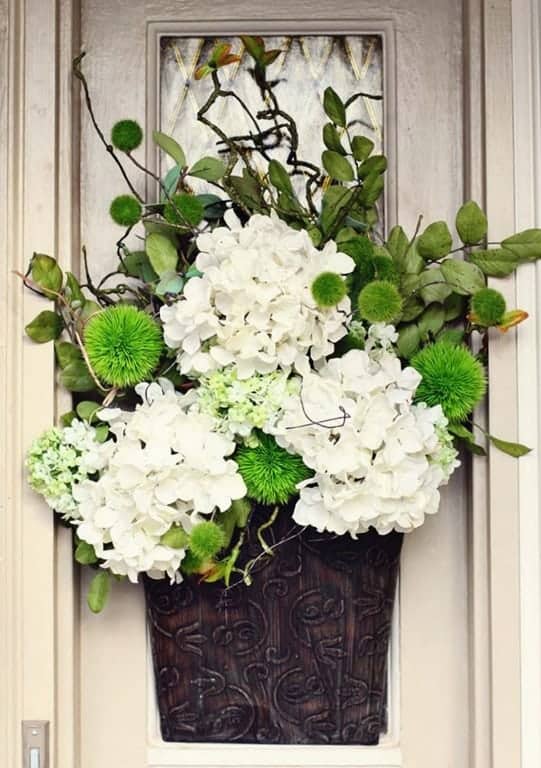 Obviously this cute flower arrangement is by a door. Since the 1st of May is right around the corner, my mind thought of a May Day Basket. I'm going to use this pretty picture to create a mini version, just perfect to hang on someone's door (anonymously) to celebrate the beginning of spring!
Whenever I do these challenges where I'm imitating the look, I first take a look at the elements in the picture and then decide how I'm going to make it my own. Here's what I noticed from this pic: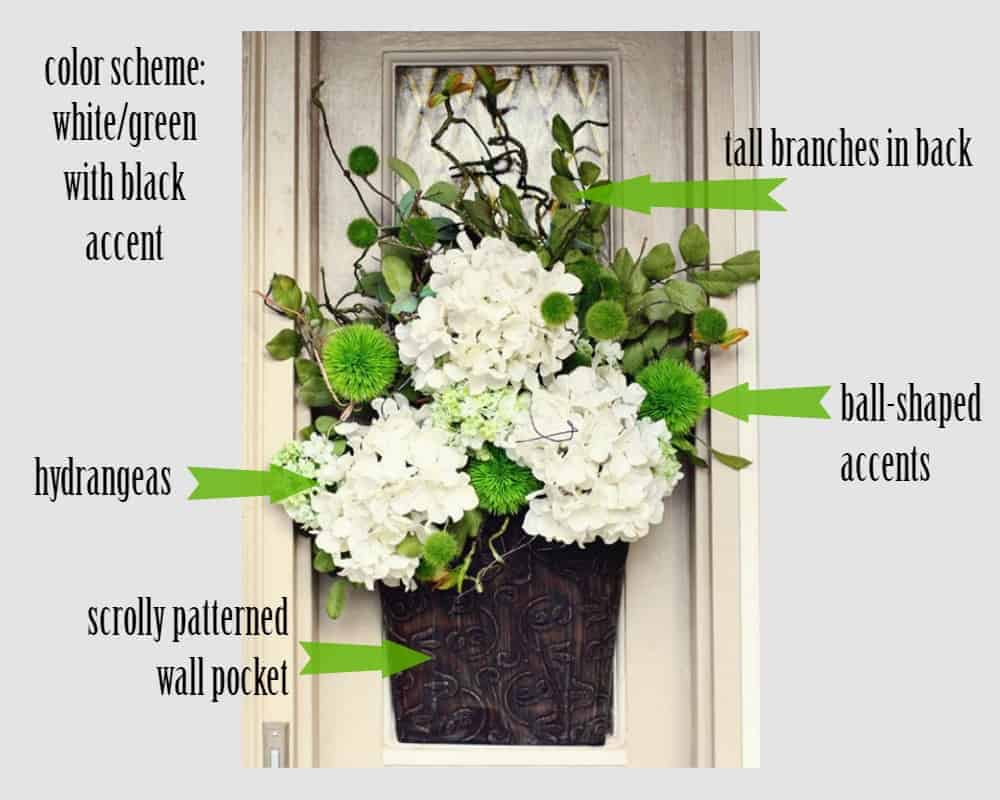 Tracy had done this arrangement for St. Patrick's day, hence the green and white color scheme. I'm turning my version into a May Day Basket for the 1st of May, so I want it to be in springy colors. And here in Minnesota…we're sick of looking at white stuff;) I decided my version would be pink; the color of springtime apple blossoms! Let's get this project started!
May Day Basket How-To
To Begin, Gather Your Materials
To make a smaller, more temporary version of Tracy's wall pocket, I used a piece of cardboard for the back and a 12″x 12″ piece of decorative paper. A thicker, cardstock-type paper will work best. My paper was like burlap adhered to paper, so it felt hearty.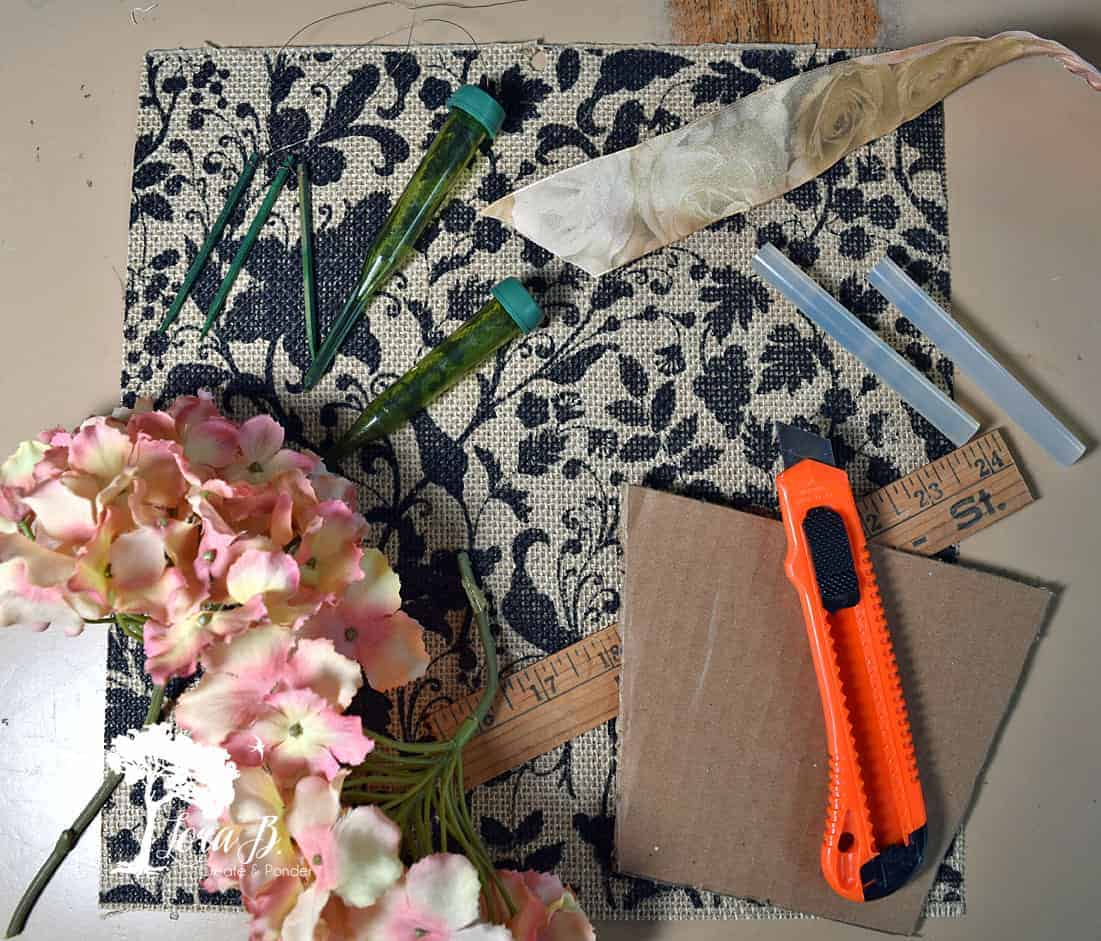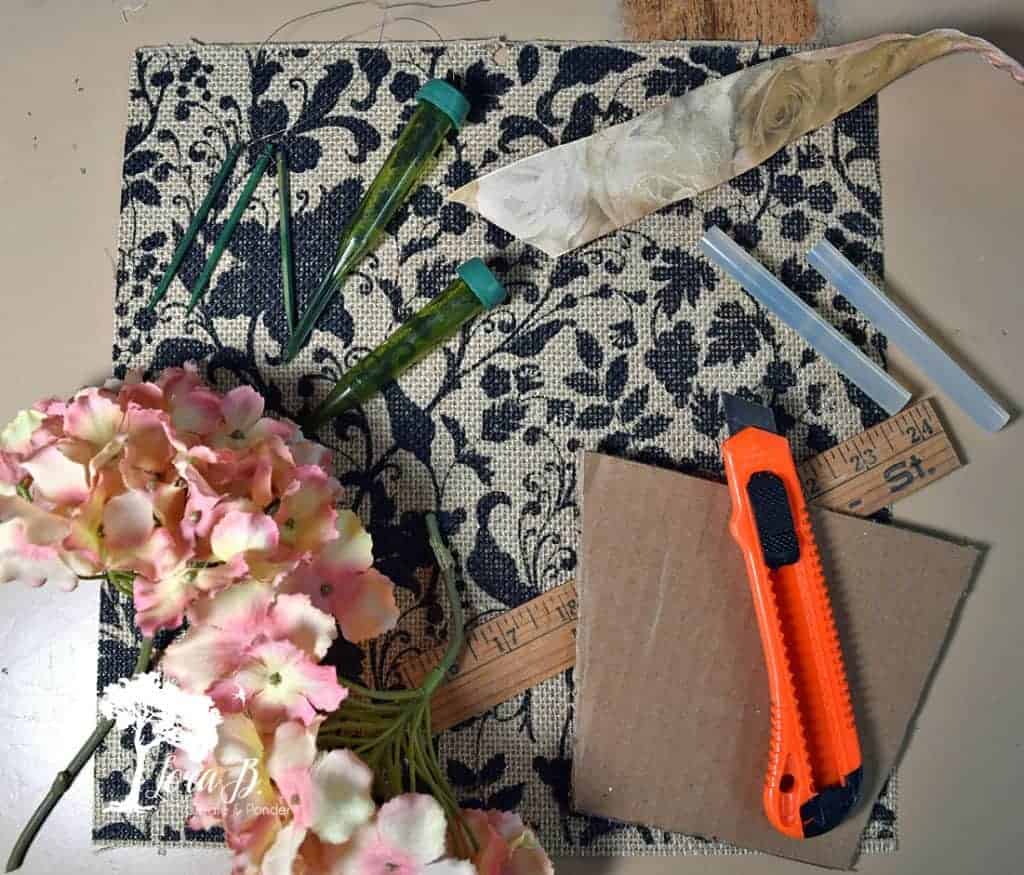 I used a hot glue gun to adhere the basket together. You can also decide what type of flowers you want to use. I used a combo of fake and real, so I used styrofoam, along with floral tubes. I also used some wood skewers. You could also use oasis floral foam in a ziplock bag if you wanted to use fresh flowers from your garden. (We're weeks away from that option).
For a printable version of this project, I made a how-to tutorial you can download and print, available in my FREE Insider's Resource Library. To access it and a ton more helpful and decorative printables, simply sign up to become an Insider, and I'll send you the password today! You'll also keep the creative ideas flowing with my weekly email!
If you're an Insider already, check your Friday email if you forgot the password;)
Make Your Wall Pocket with my Tutorial
Here's how my smaller, more temporary version wall pocket turned out: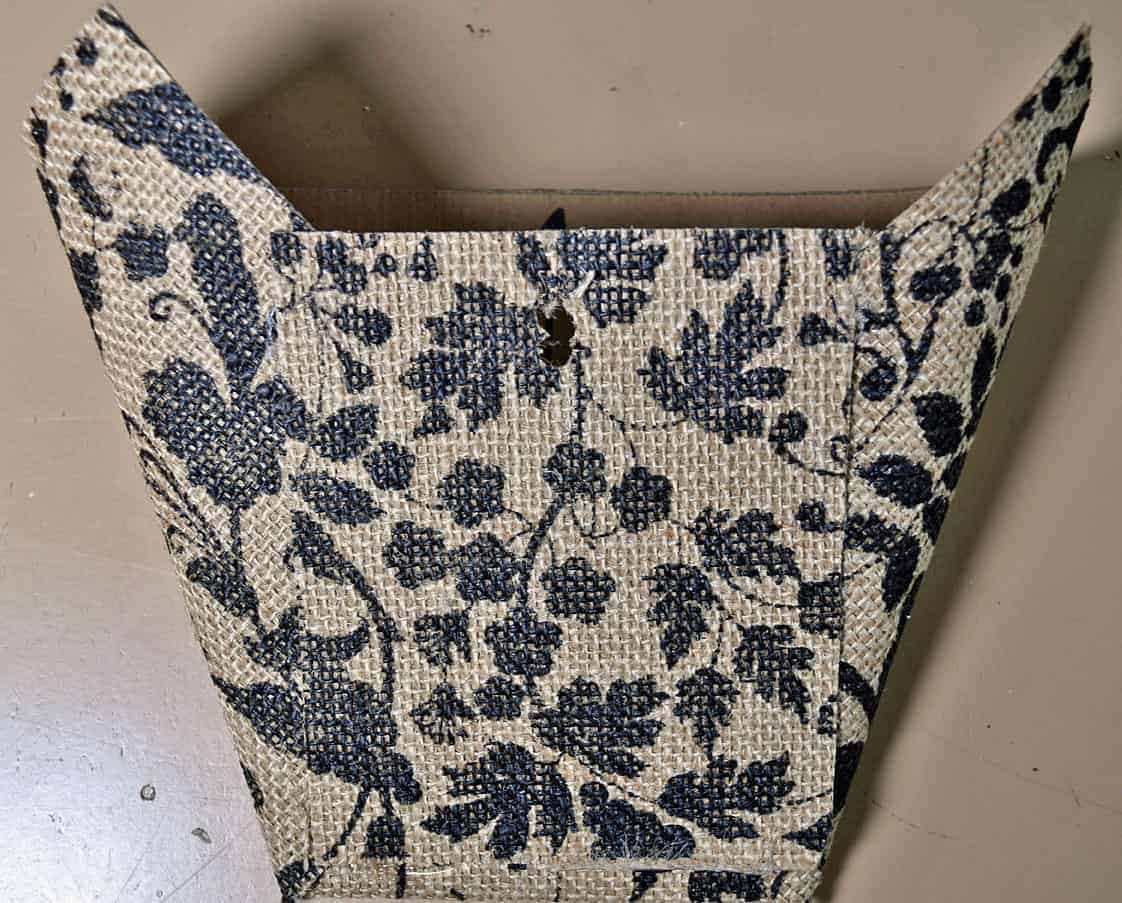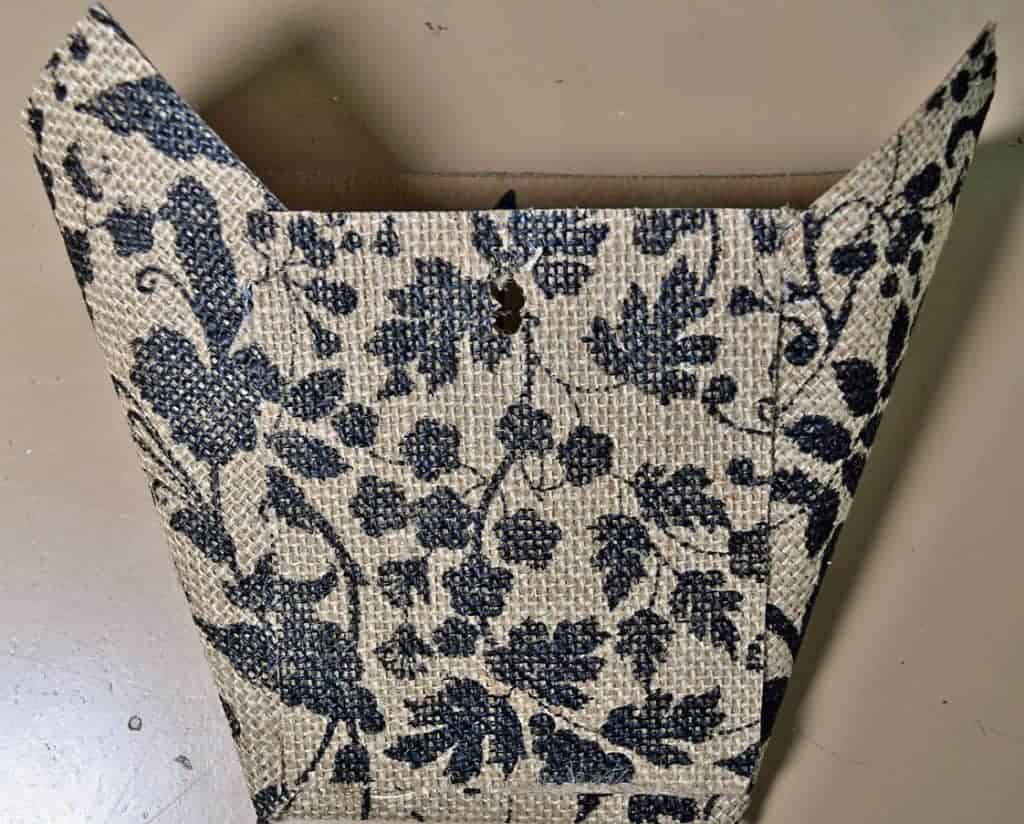 This is the backside. Ignore the punched holes in the back. They worked better on either side;)
Fill Your May Day Basket with Flowers
I stuck a skinny piece of styro in the wall pocket space and topped it with a little moss. Not that it really shows…it just makes me feel better. First add the hydrangeas. I had these pretty pink ones left over from my sister's wedding many years ago!
Hydrangeas: check.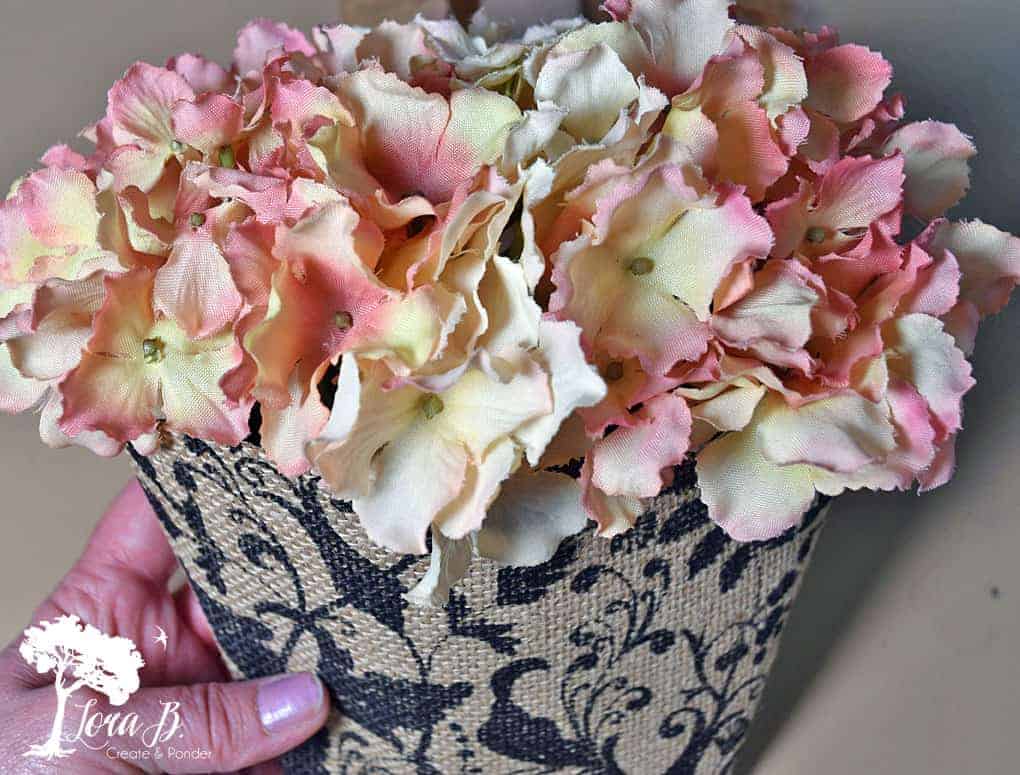 Next, to imitate the ball-shaped green thingies in the pic…in my pink color scheme. Time to check the veggie drawer.
Radishes! Yes, radishes. Whenever florists use fruits and veggies in their arrangements, I'm like…whoa; way creative! Skewer the radishes onto 1/2 a kabob stick and insert into your styrofoam.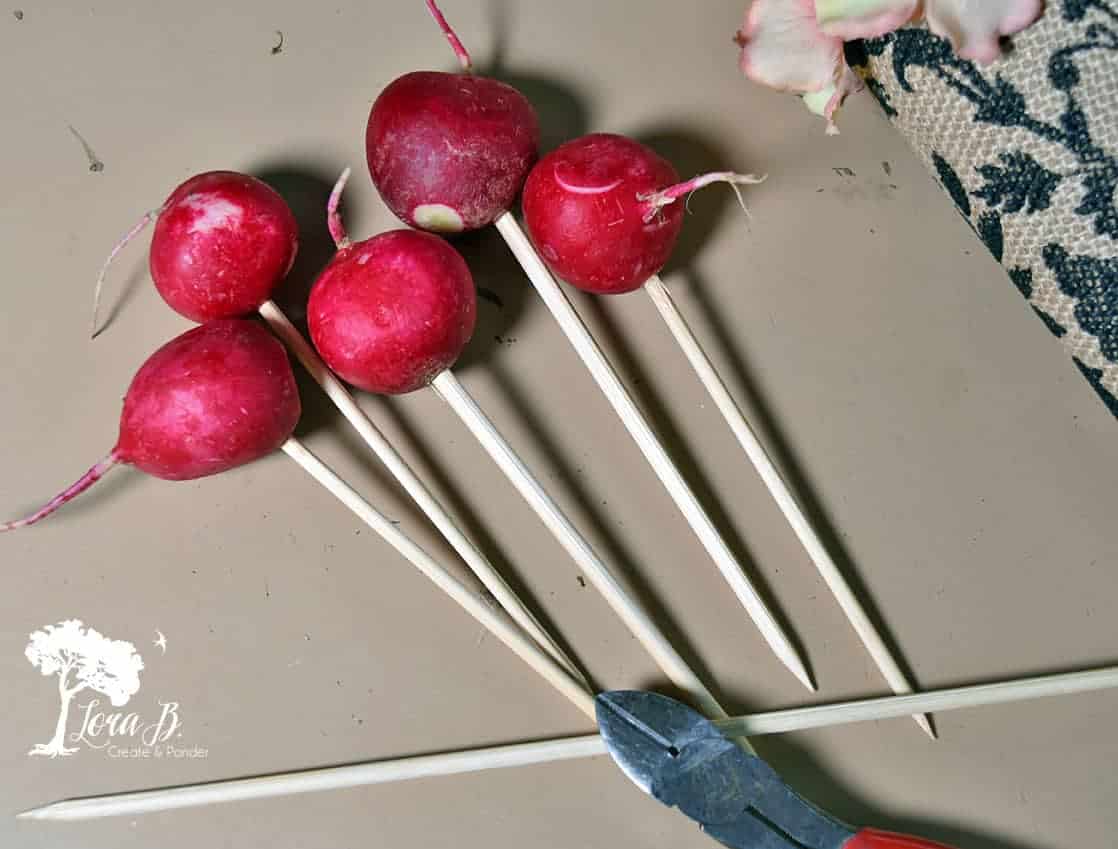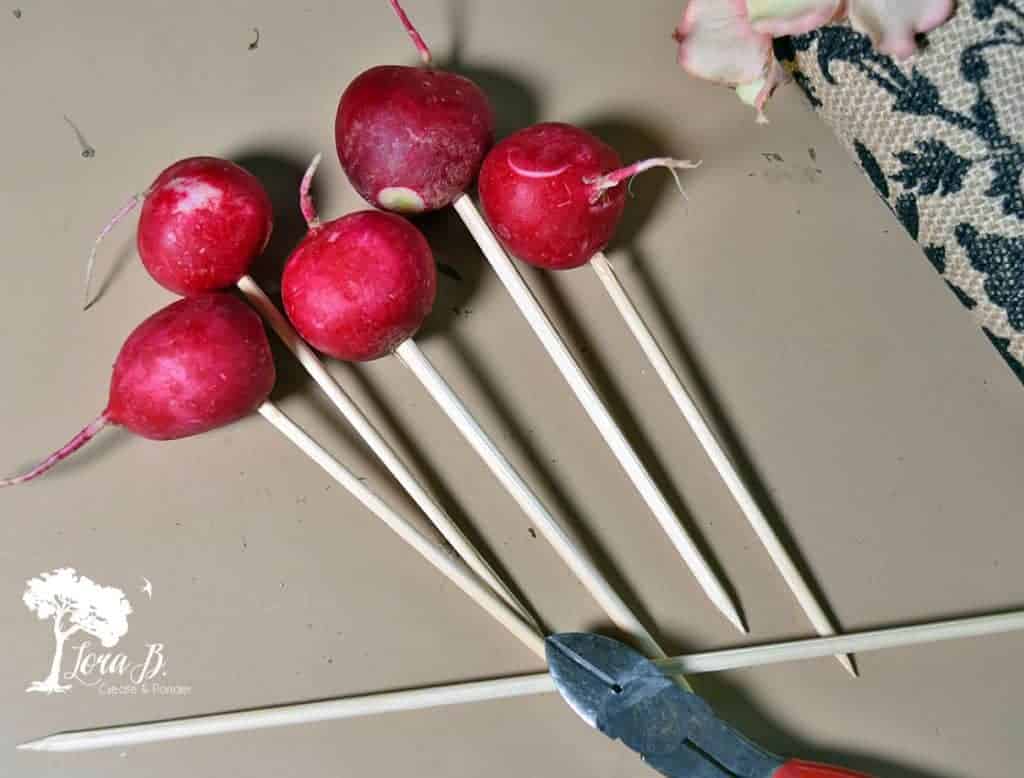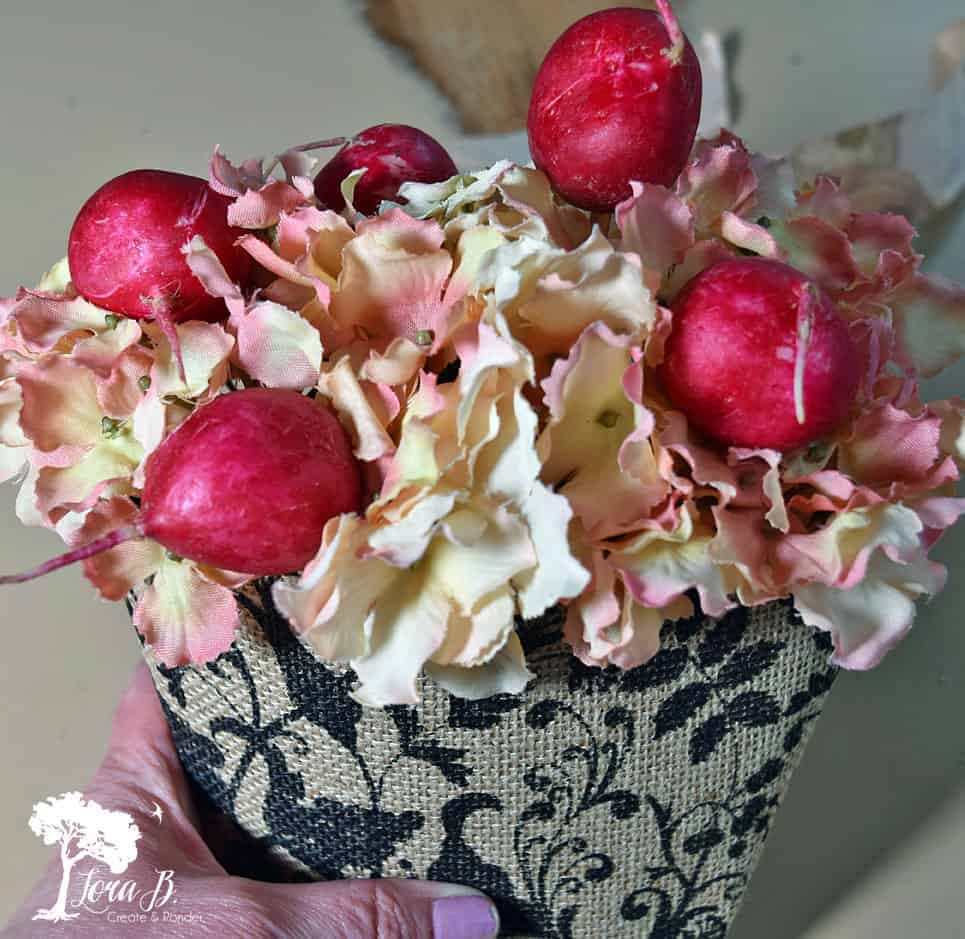 Adding something real to the fake always helps! Lastly, snip some budded branches, insert them into your water-filled floral tubes and poke them in to the styro.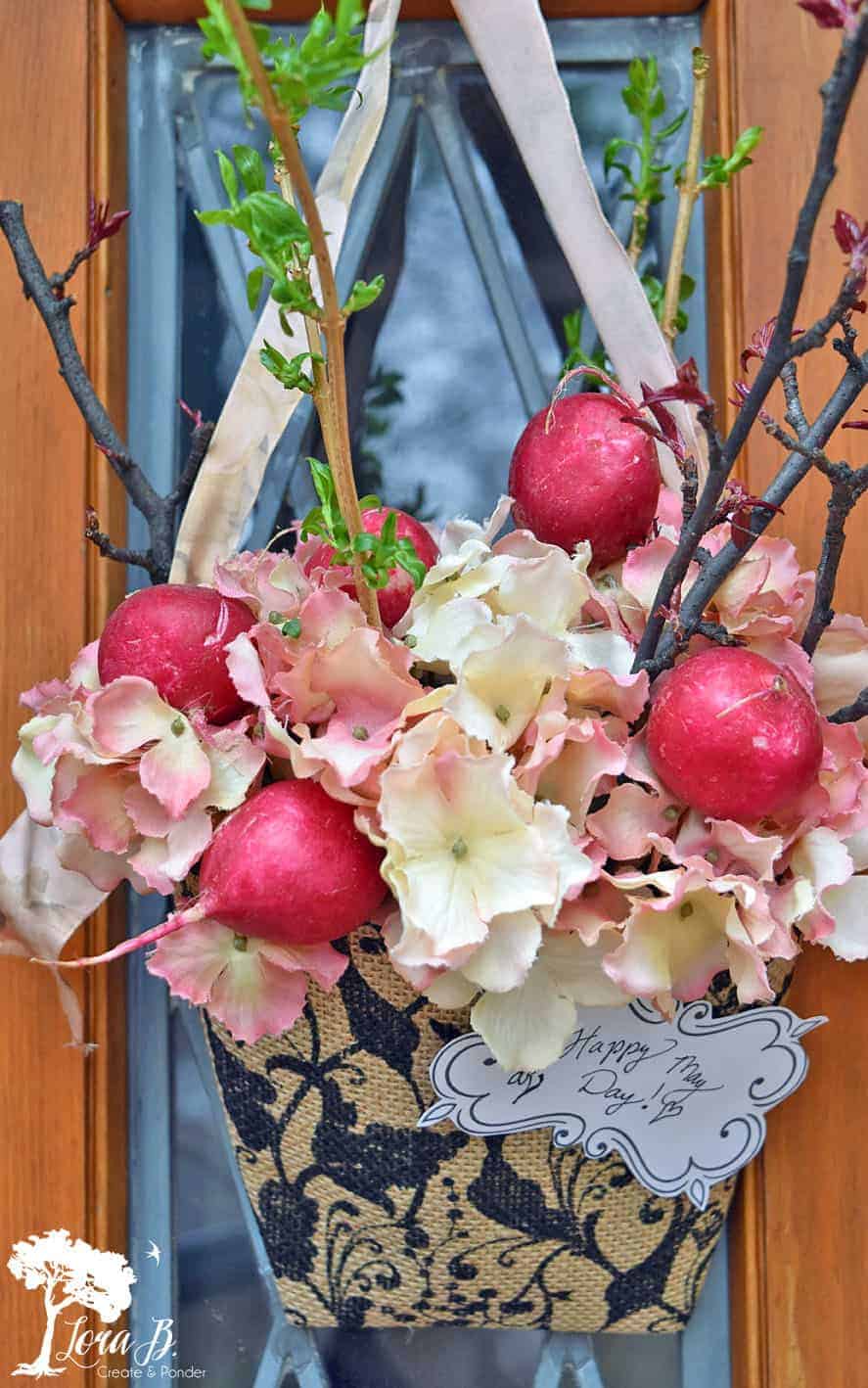 Add a Ribbon to Hang
Using a hole punch, make a hole in either side of your May Basket. The radishes make it quite top and front heavy, so having the holes closer to the front side will make it hang flatter. A ziplock bag of sand could also be added in the base to even out the weight (of course I thought of that…after).
Place your ribbon through one side and make a knot, leaving a couple inches for a tail. Continue it up and over to the other hole, leaving 6-8″ as a loop to hang over a doorknob. Make a knot with a tail on the other side.
Hang Your May Day Basket on a Neighbor or Friend's Door
Anytime on May 1st you can hang your cute May Day Basket on someone's door! Ring the doorbell if they're home (and run away), or let them just find it when they come home from work. I guarantee it will put a smile on their face! Because…flowers…and a surprise=a happy day!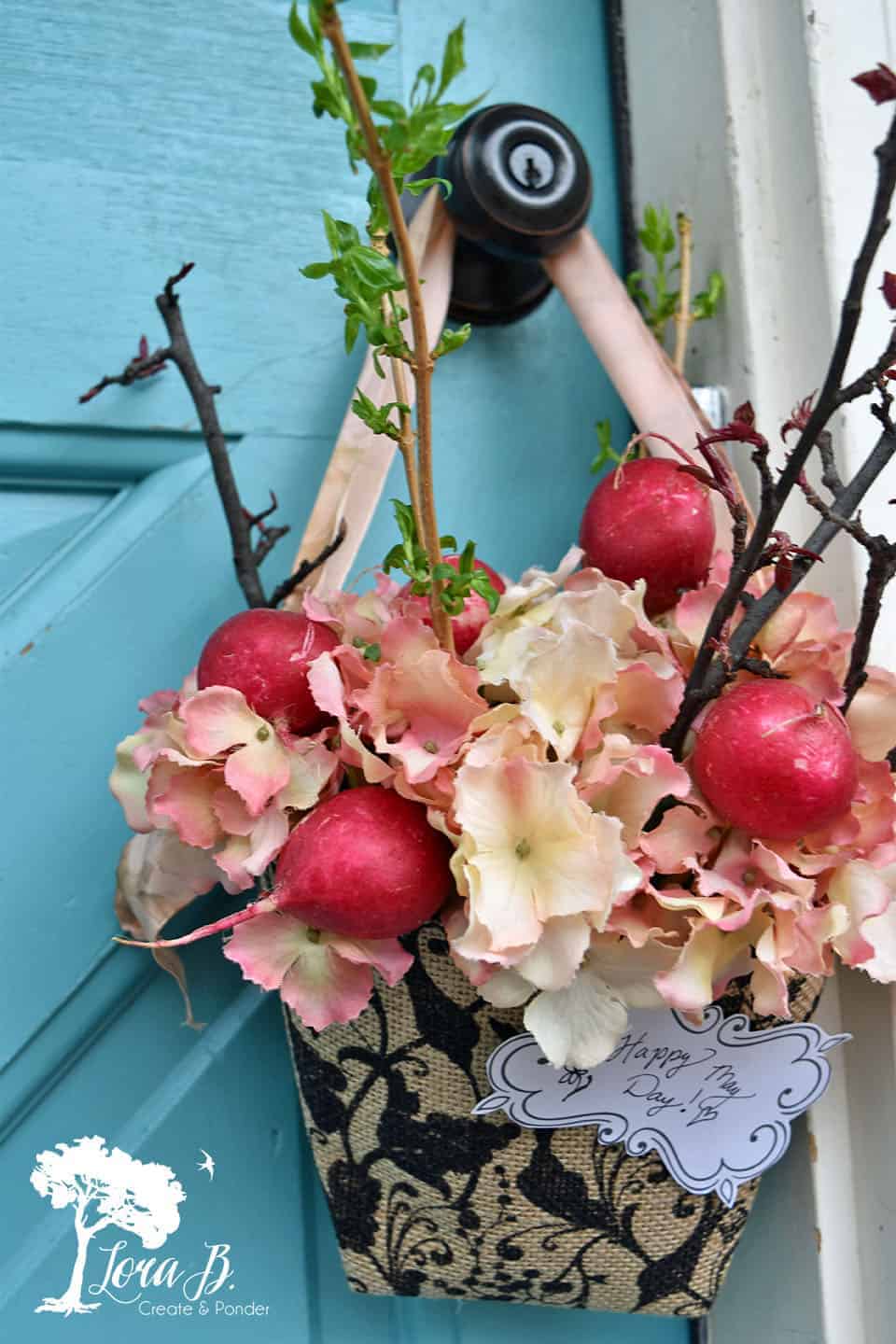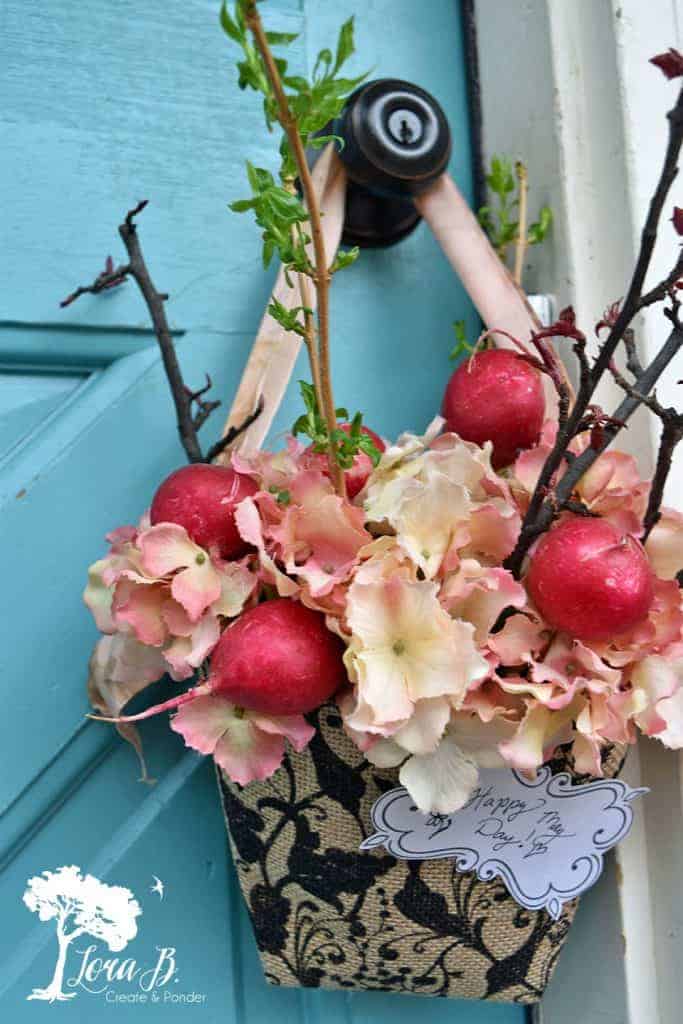 Make Sure You Add a "Happy May Day" Note!
You see that cute frame I added to the base? I whipped off a couple of those for you to print off for FREE in the Insider's Library, too. You could also use them as name tags for Mother's Day…or whatever. I put 8 different ones on an 8 1/2″ x 11″ paper. I just thought they could be so useful for so many things!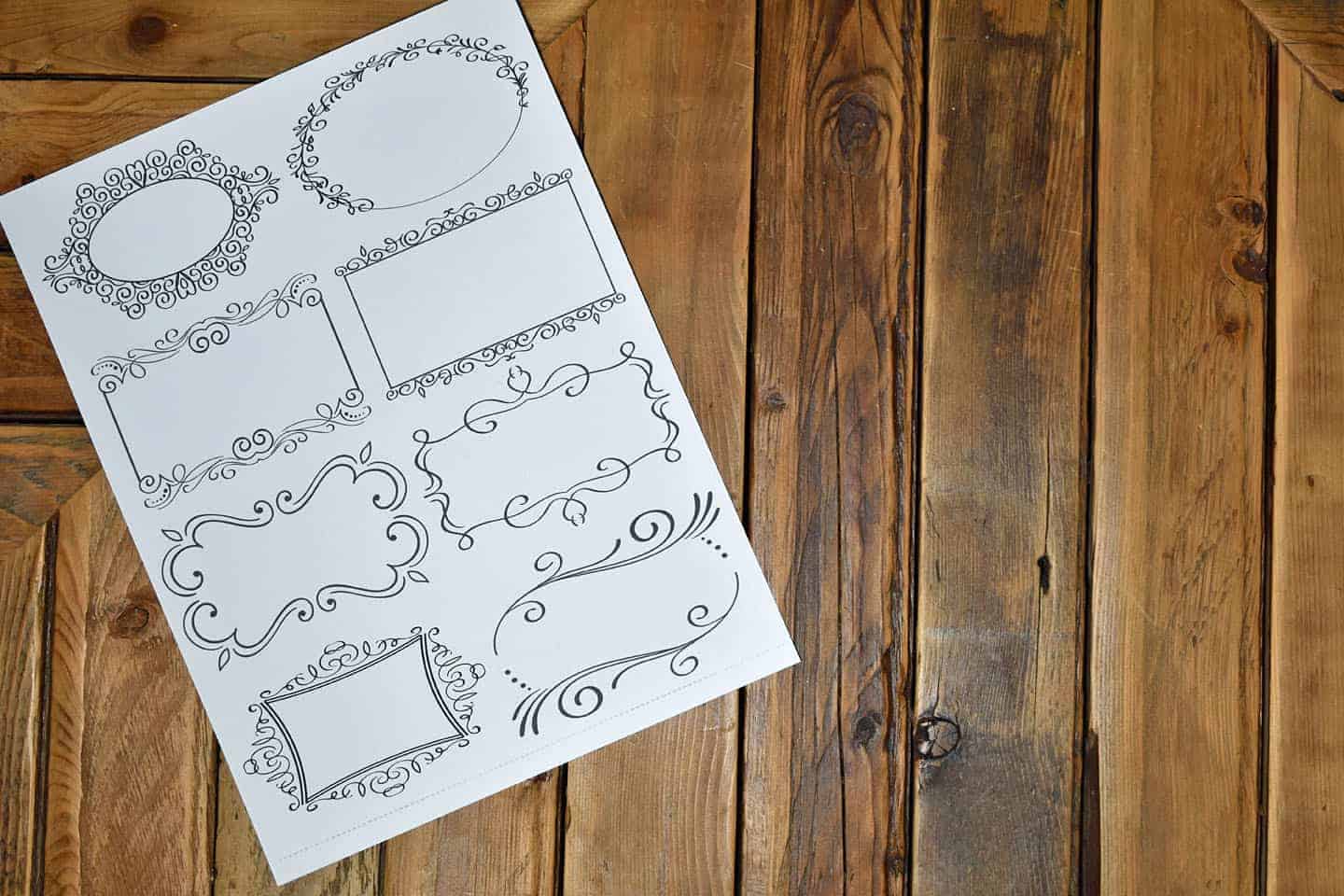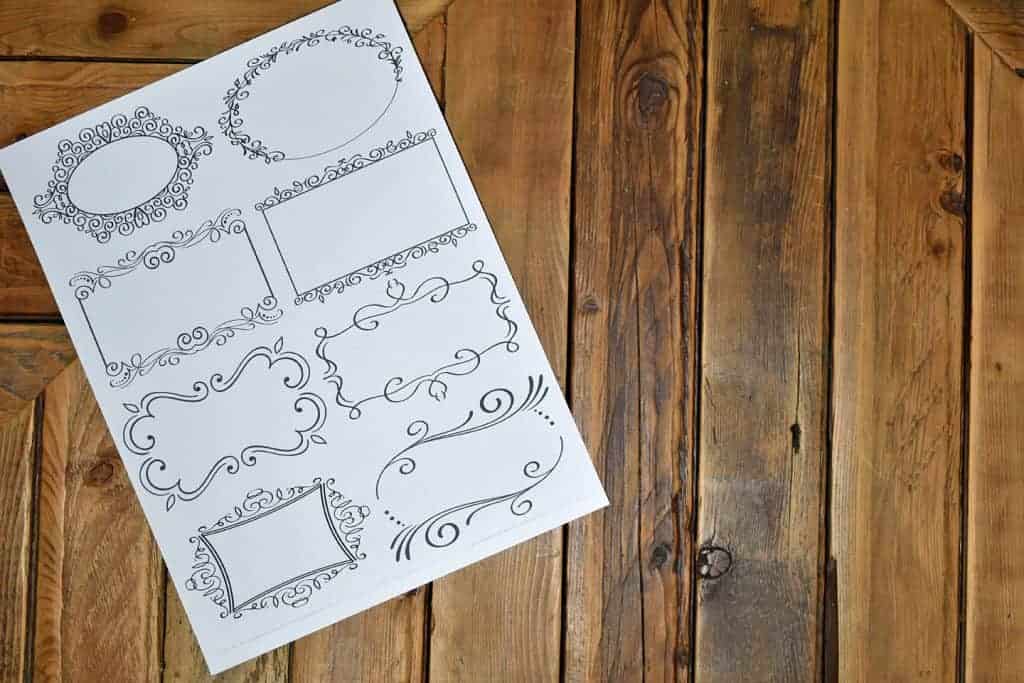 This cute little arrangement probably isn't as permanent as the Pinterest Challenge version, but just as much fun, I think! I hope I convinced you to bring back this simple, sweet tradition of ushering in spring! Why not try to whip up a May Day Basket and surprise a neighbor or friend this year? I know I've loved being at the giving end and the receiving:)
If you're hopping this Pinterest Challenge in order, please visit A Heart Filled Home next. I'm sure you'll love Leslea's creative style!
Pin, Share, and then enjoy the rest of the creativity!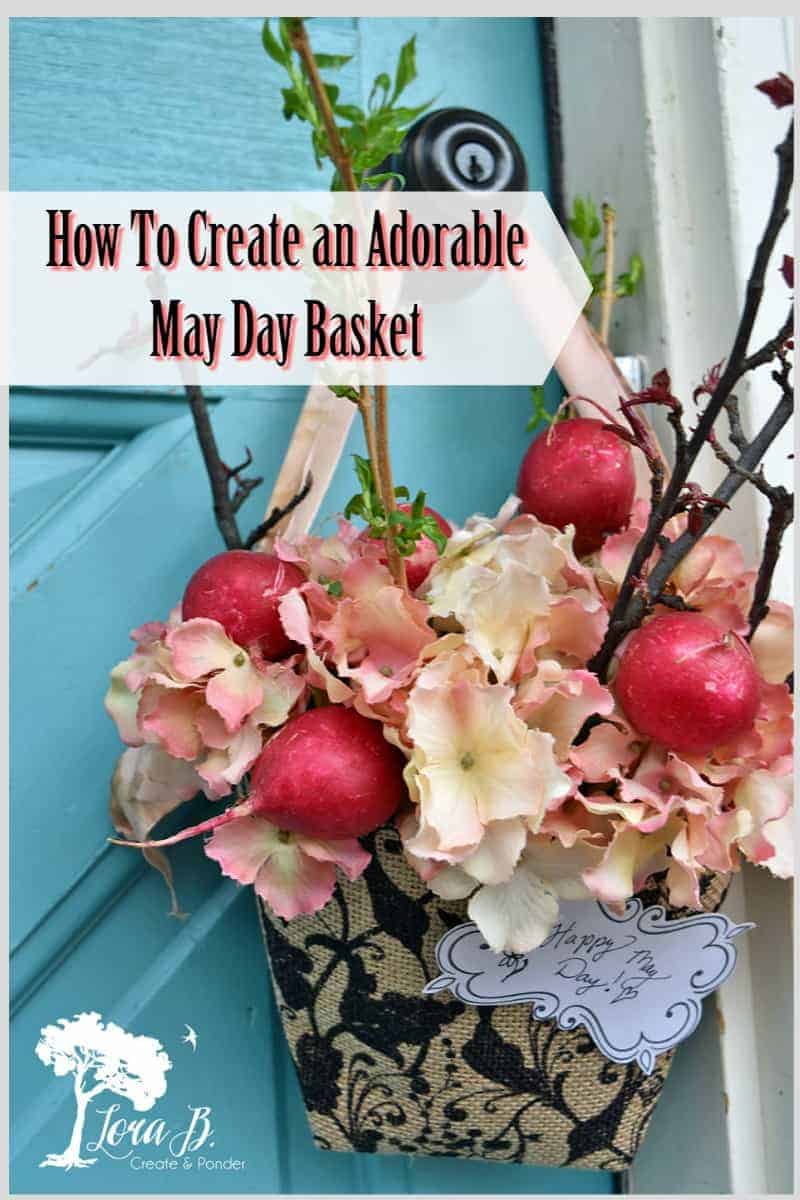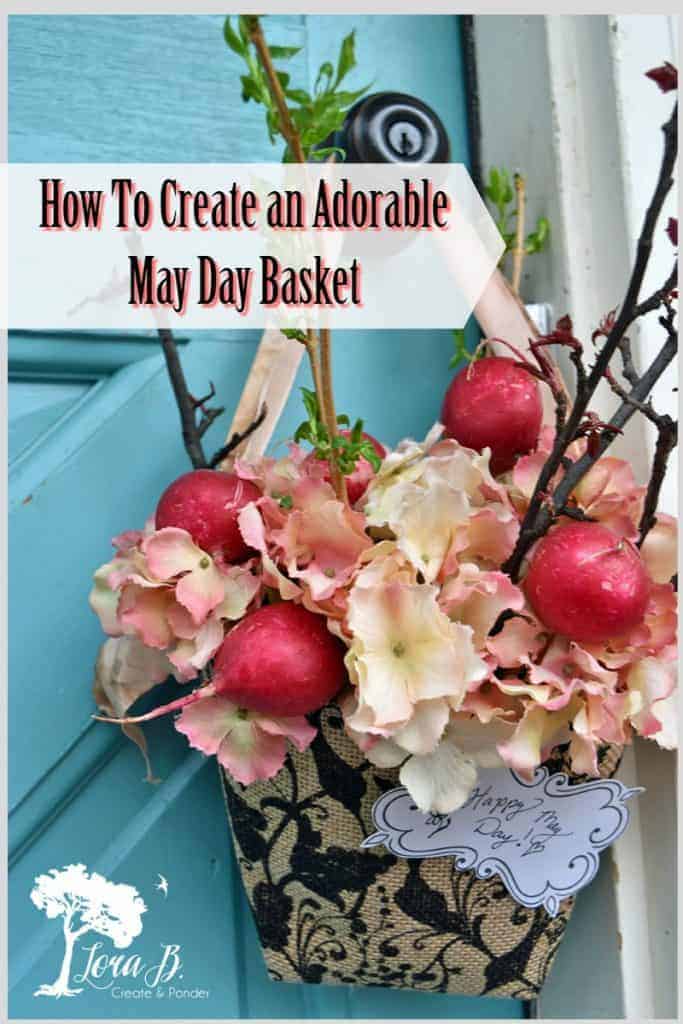 Door Accent Pinterest Challenge
French Ethereal
Sharing at these lovely parties: