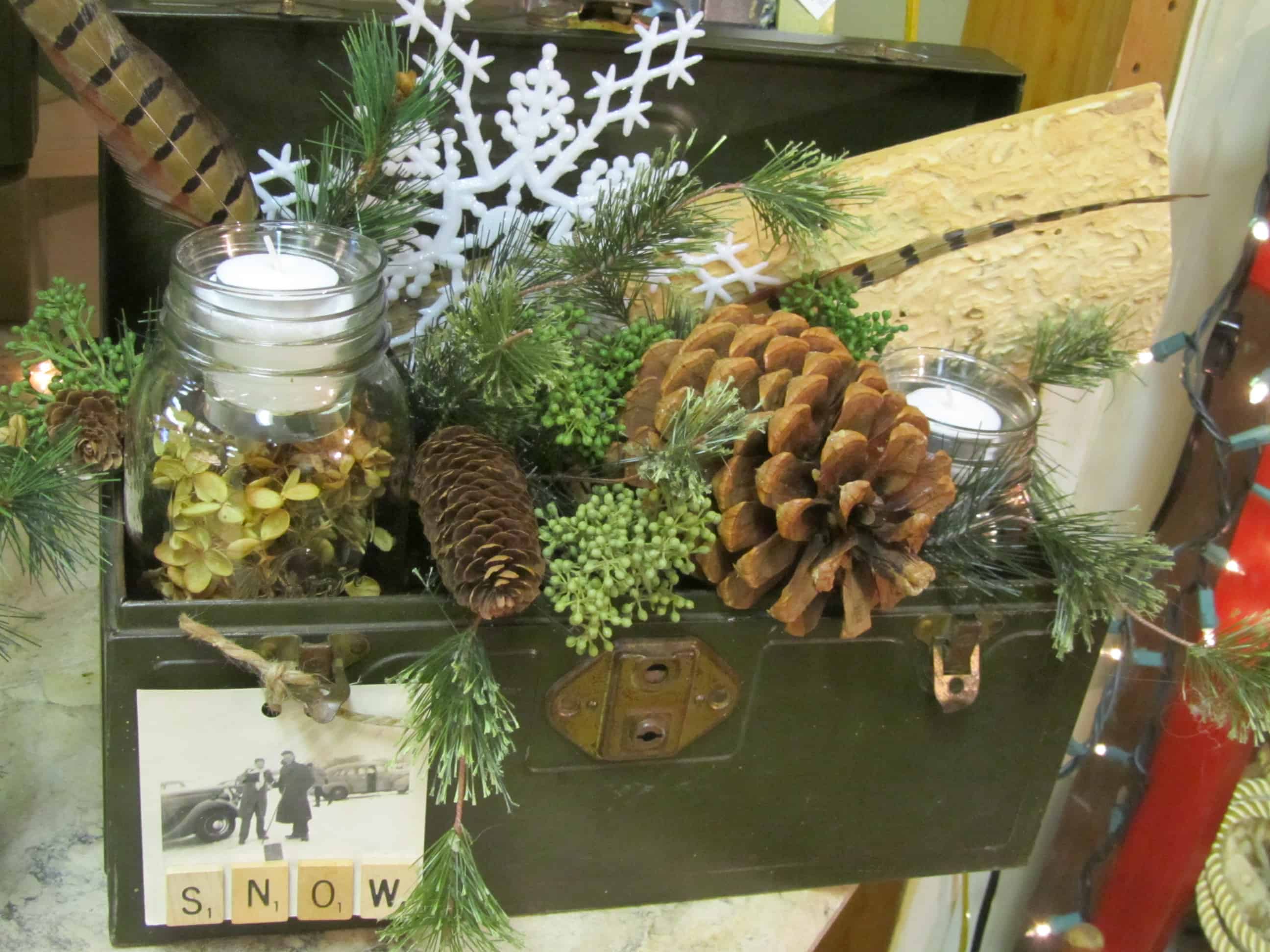 There's something unique about creating seasonal decor from junk. Whether it's an old toolbox, a loaf pan, a cheesebox or a sewing machine drawer, by adding a couple more elements, you can achieve a memorable display.
All of these arrangements have some of the same elements, but are a variation on a theme.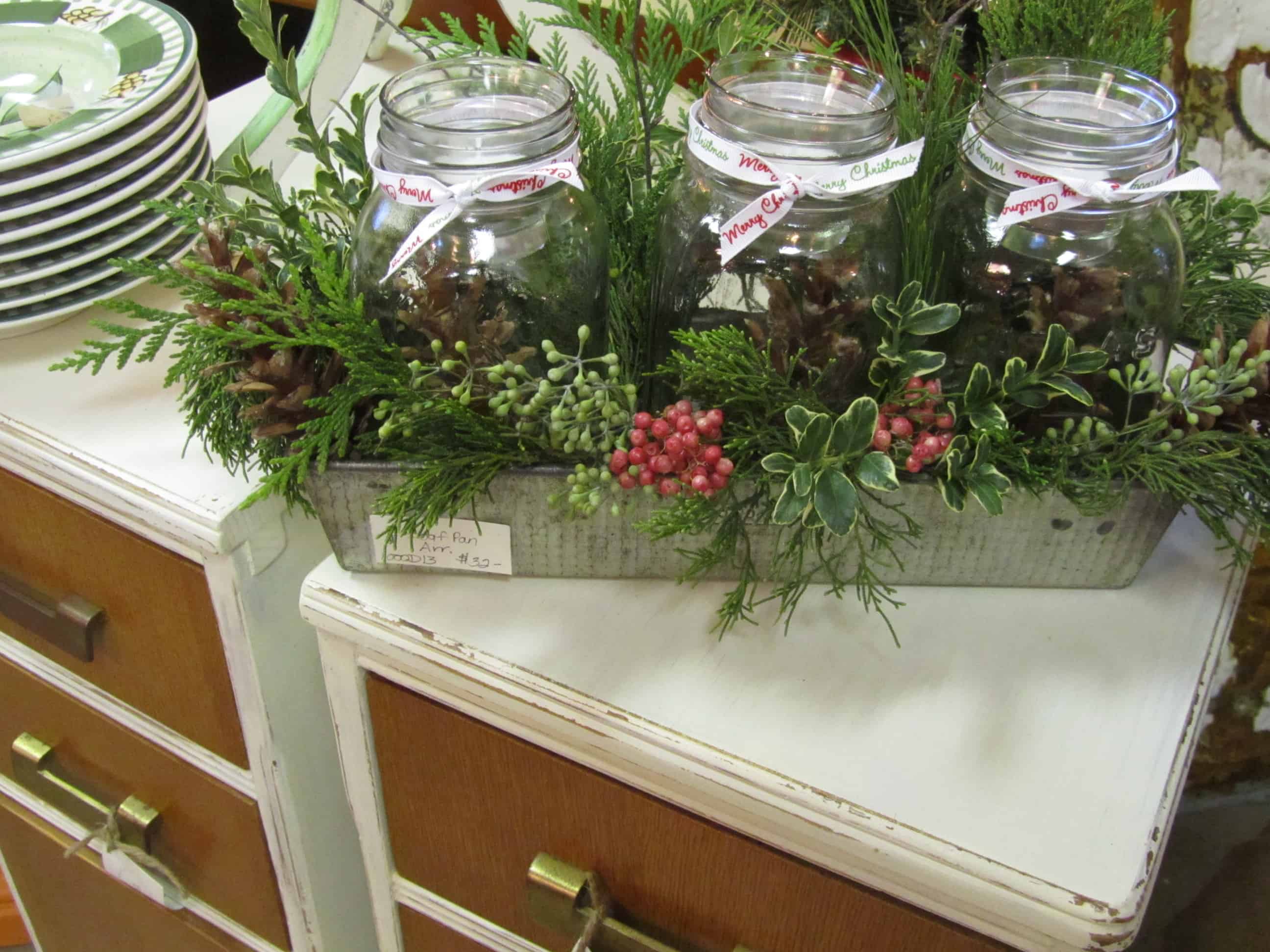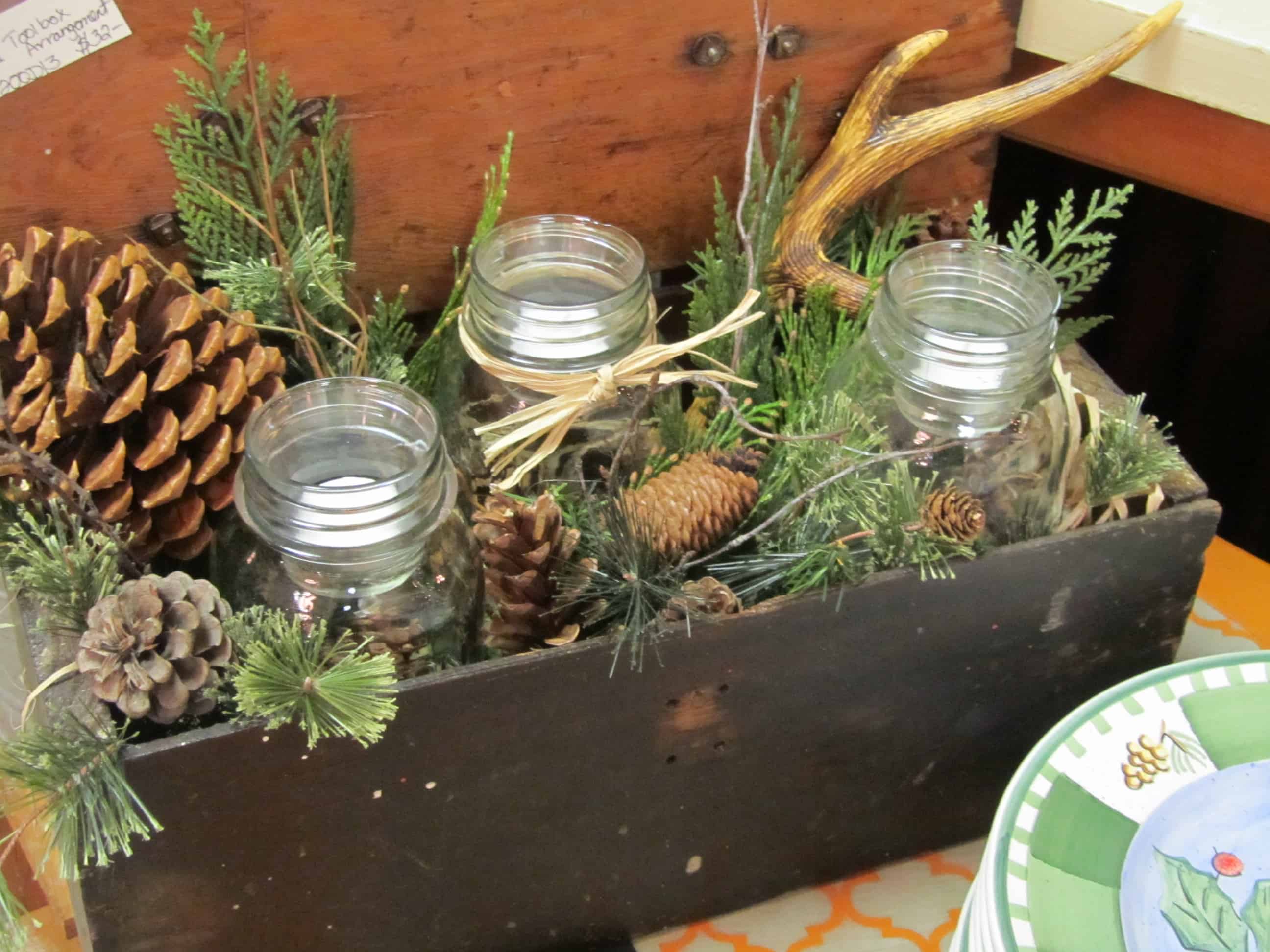 Start with two or three canning jars, with a fluted votive candle holder suspended in each. Add ribbon, twine or raffia around the neck of the jar, if desired. If the jars need to be higher, tuck some styrofoam or old books under the jars to elevate them.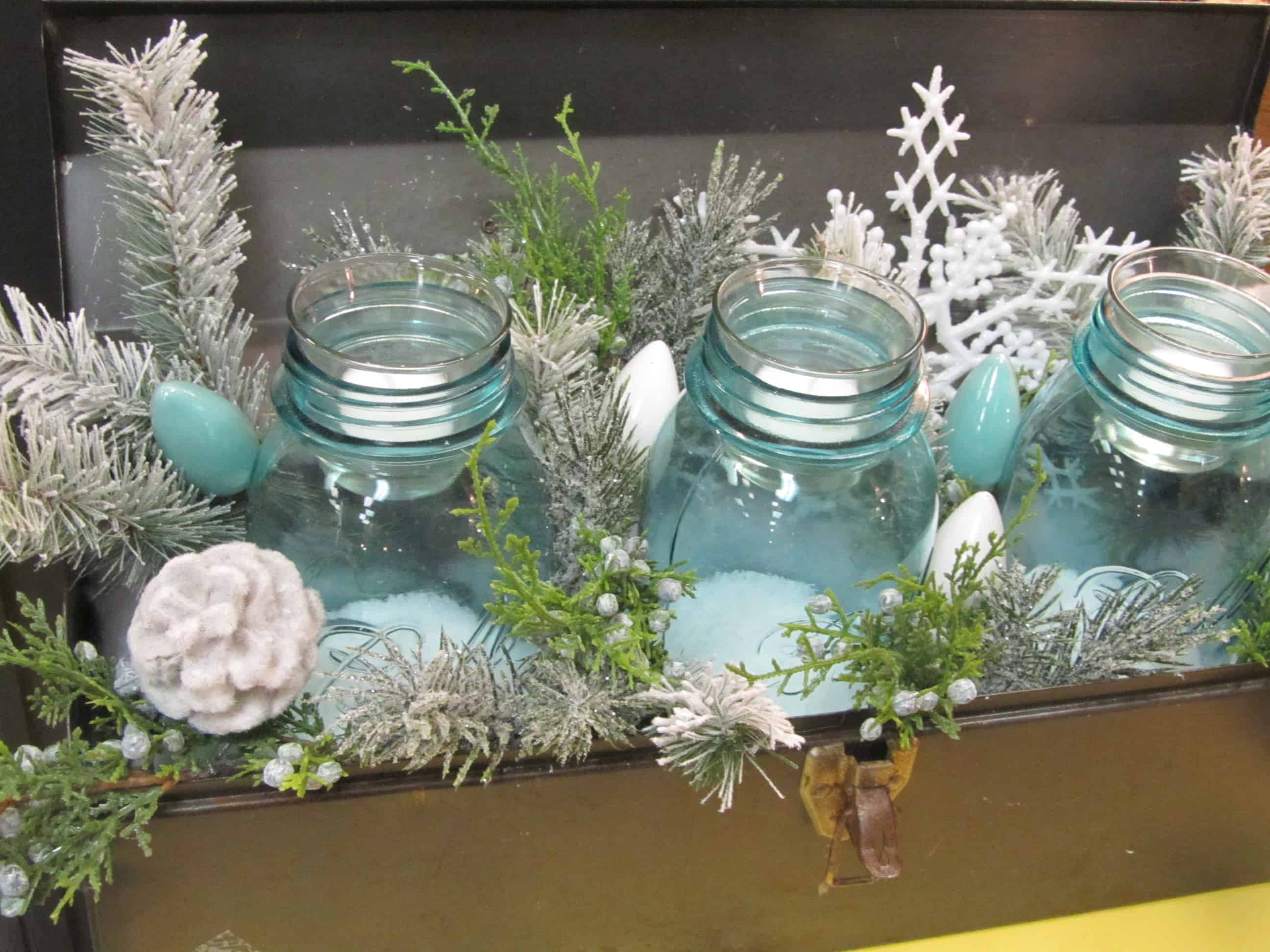 As you can see above, you can also place something in the jars for extra decoration; epsom salts are a cheap stand in for snow. If you can't find fluted votive holders at your local big box store, tuck the candle down in the jar, which is even more safe.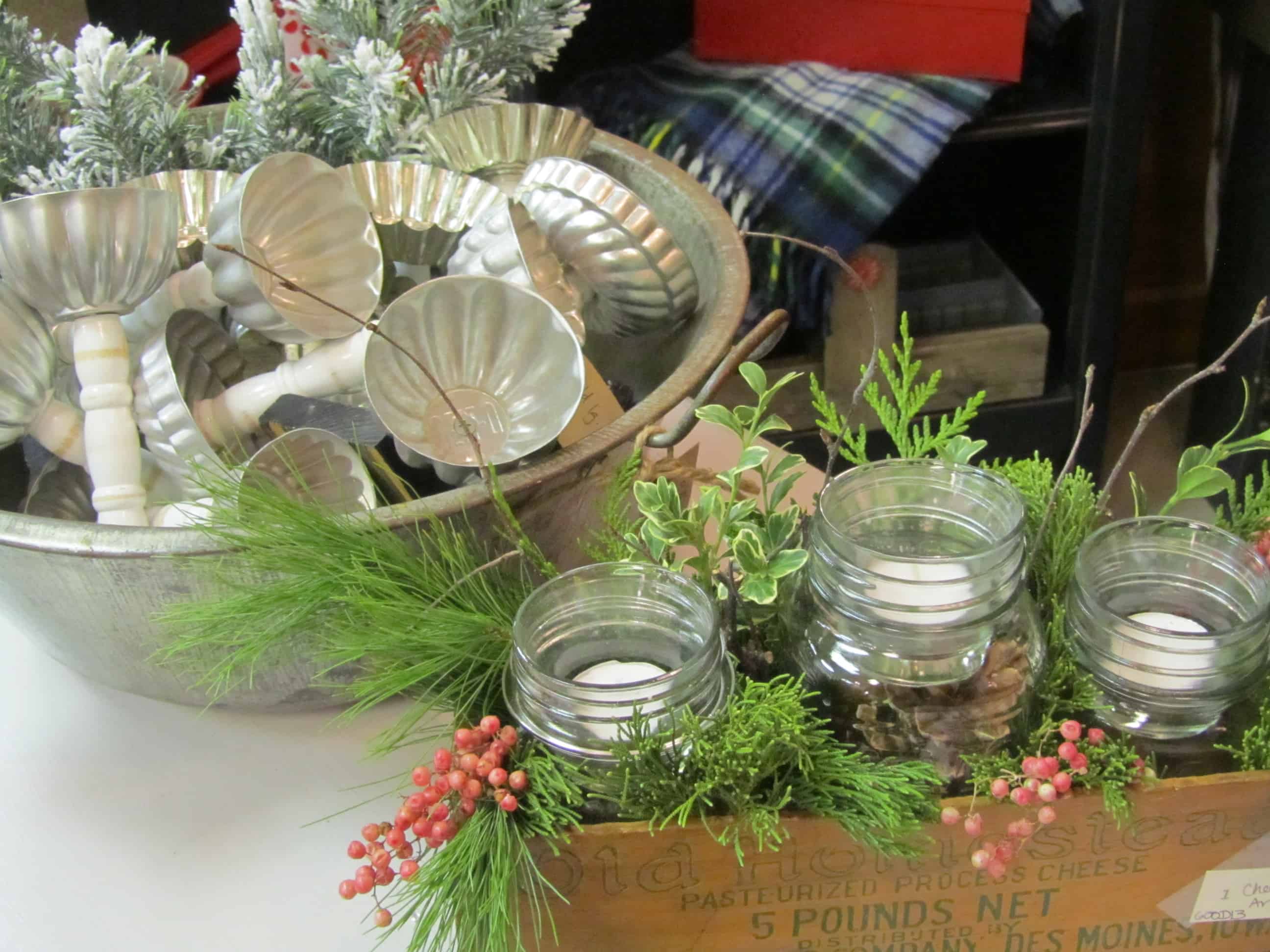 Then tuck in real or artificial foliage. If you use real, you may use oasis foam to extend the life of your greens, otherwise they'll dry, which looks fine too. If you use artificial, the whole arrangement can be saved for next year!
Your choice of foliage and container will convey your theme; woodsy, country, frosty, junky. After the foliage, add pinecones, sticks, berries, and some fun accessories to make it personal. Even tucking in a vintage photo and scrabble tiles spelling out a word is junky and creative.
The centerpieces can be placed in the middle of the table, a kitchen counter, on a coffee table, or even on an entryway table to greet your guests as they come in.
Gather items from around your home and get creative!