Junking: Strange and Unusual!
This spring junking season was strange and unusual in so many ways…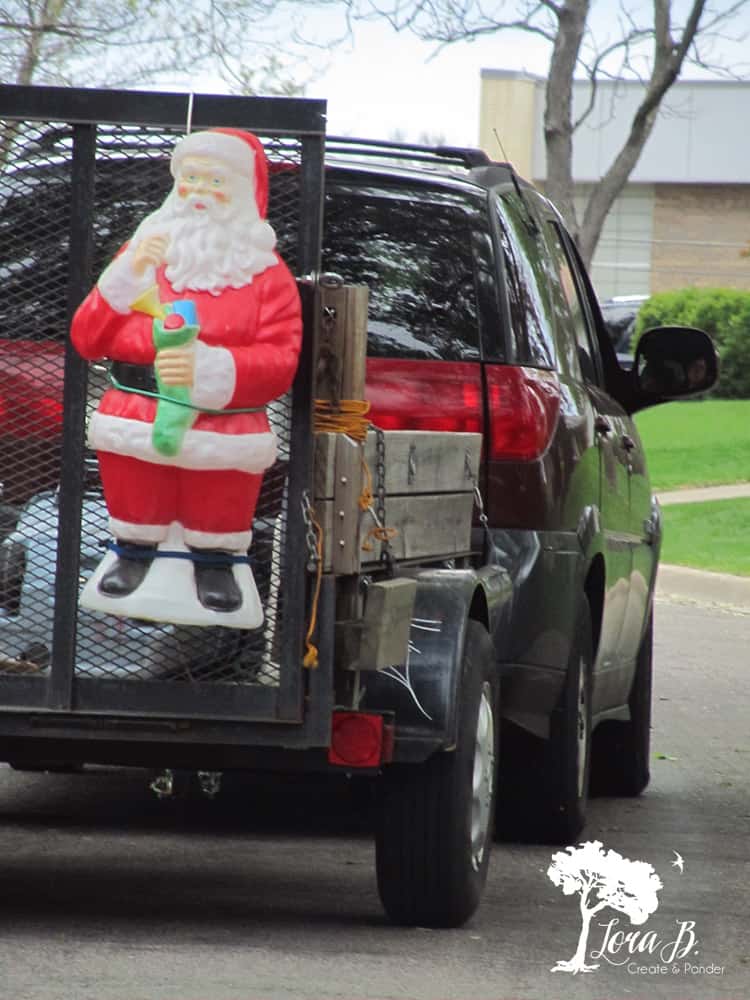 First of all, I didn't have my trusty sidekick, Cheryl, with me!  Gas prices just seemed too high for her to make the trek.  So, I told Mr. Fix-it to hook up the trailer, and I would head out solo!
Some of the inherent obstacles of this venture include the concept that I do not posess the skills to back the trailer, and if I also find something of utter coolness, that happens to be heavy and large…I am only 1 female (without much muscle)!
In order to optimize my damsel-in-distress potential, I added make-up and some curls to my normal jeans-and-boots junking attire!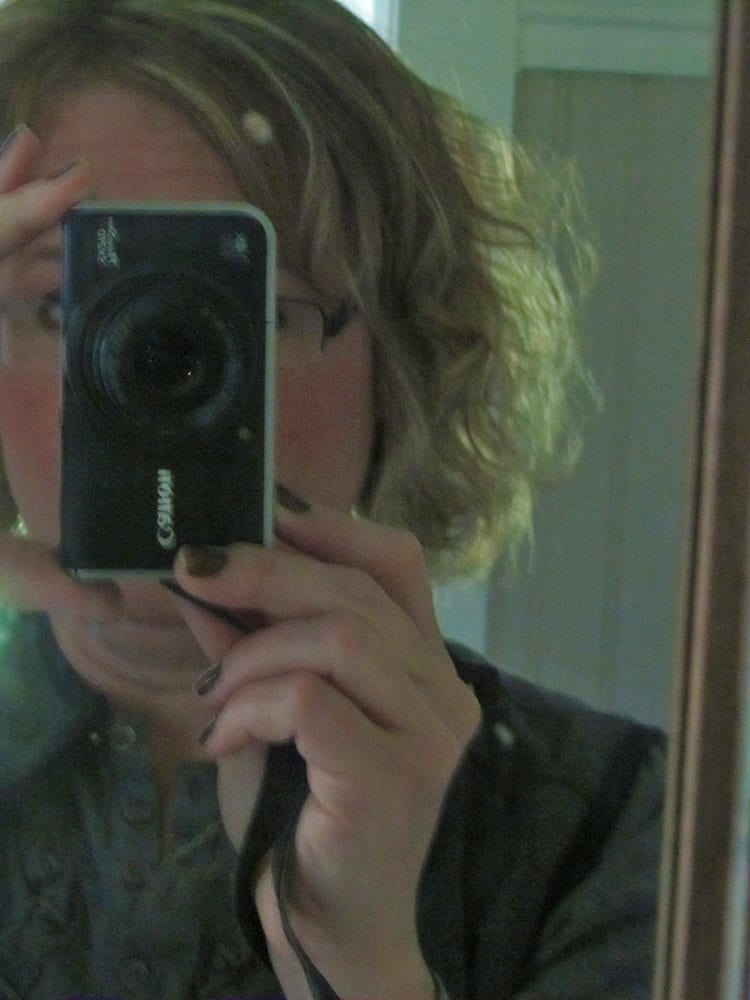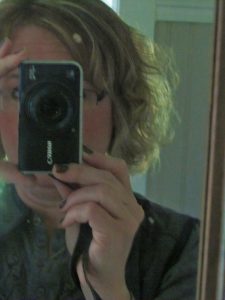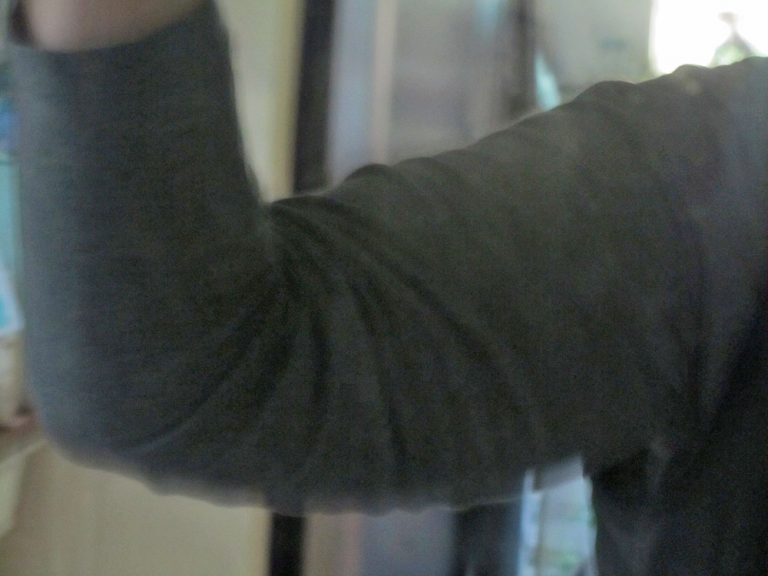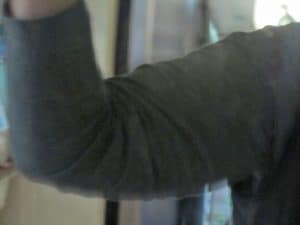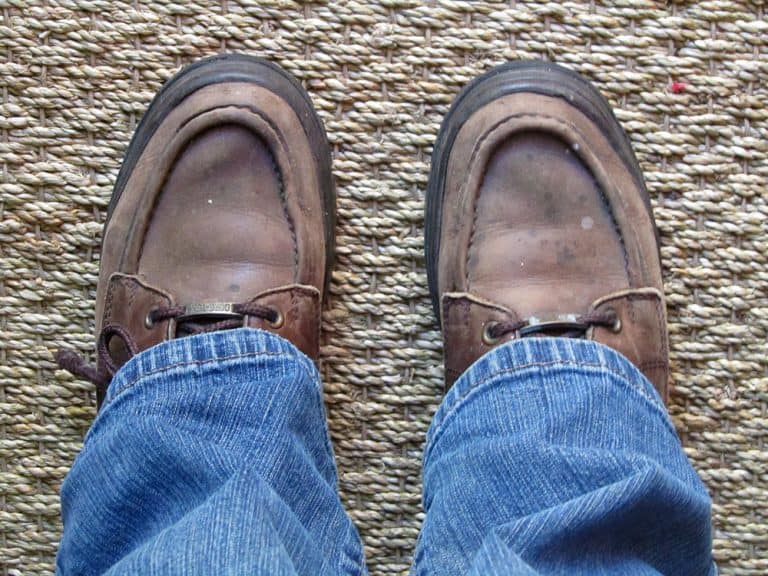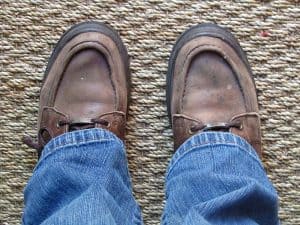 I really wasn't excited about venturing out alone, and actually prayed about it.  Yep…I prayed about junking and that my efforts would be worthwhile! (You can pray about anything, you know)
My first roadside stop let me know that God was listening!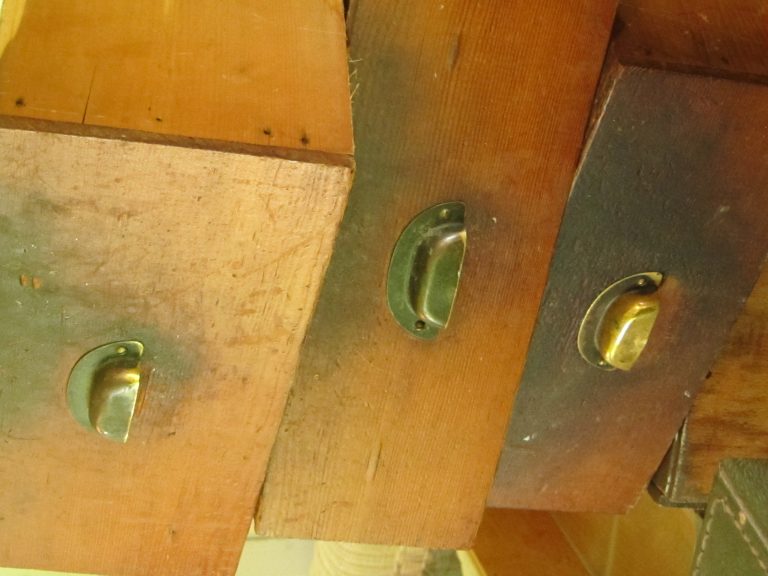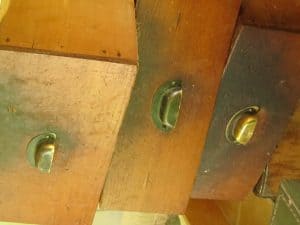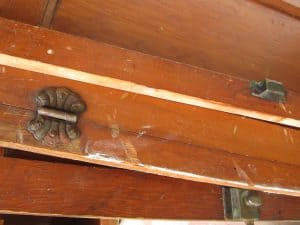 Anything with old hardware just makes me smile!
Then I got a call from the Junk Pimp himself!  He said he was a few blocks away and was standing guard over a dresser that I would want!  I high-tailed it his way, just to get there in time as he was telling another junker," Sorry, it's already spoken for!"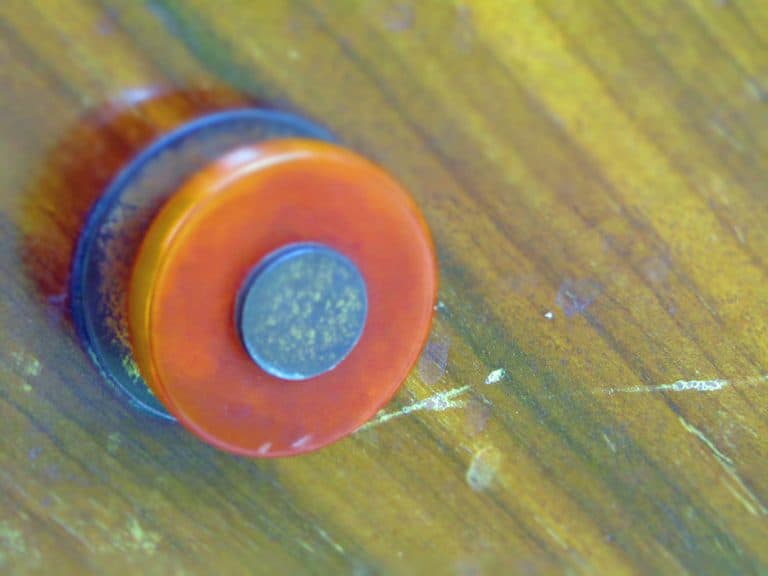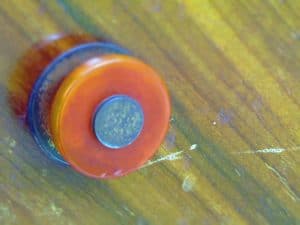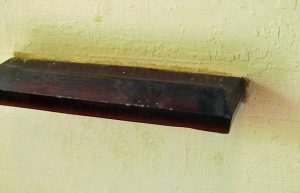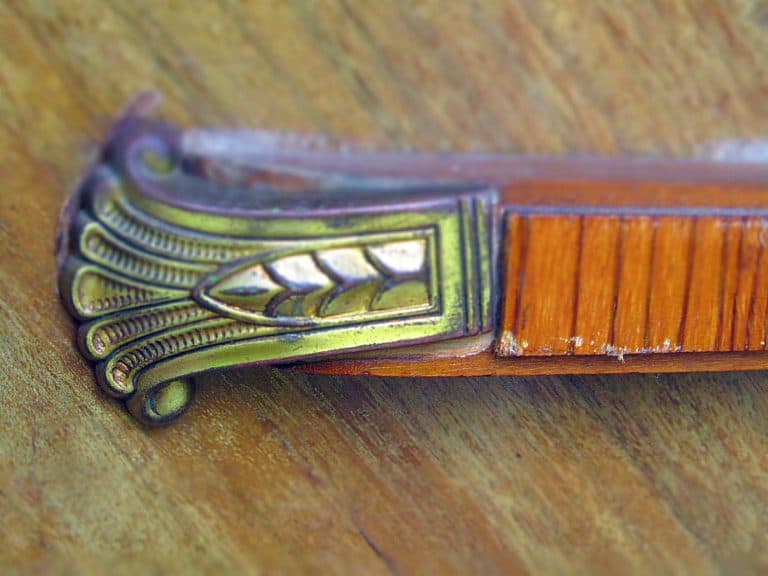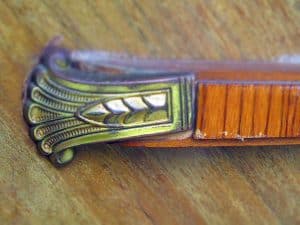 I love Bakelite handles, and he had found another dresser for me! His van was already full, so we jumped into my vehicle with the trailer to find more treasures!  This is when my finds got more strange and unusual…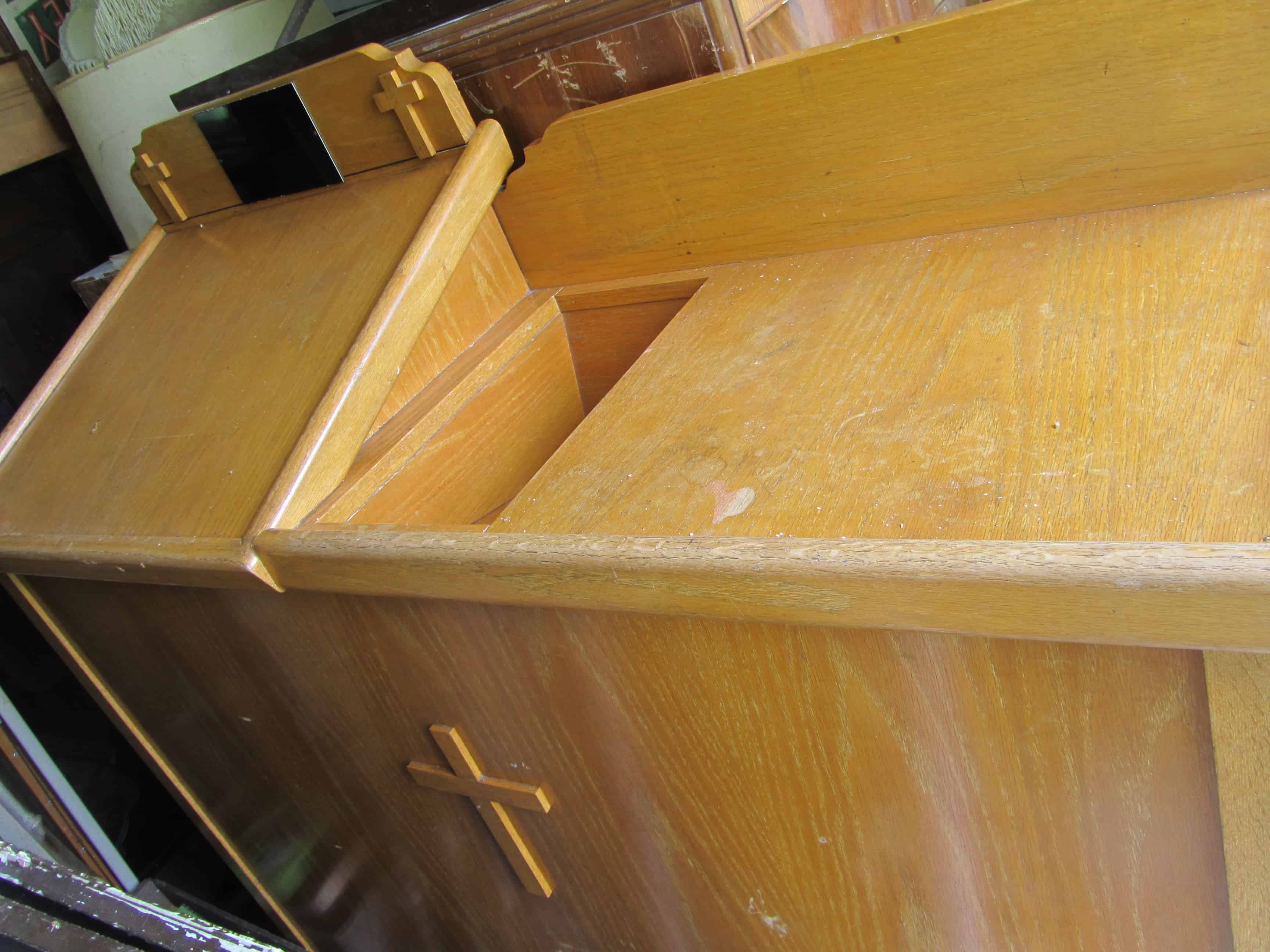 Sitting by the curb of a church is their foyer welcome center!  I have no idea what I will EVER do with this item, but luckily the Junk Pimp was with me, so we could load it up!
Once the Junk Pimp had found quite a few treasures for me, and quite a bit of scrap metal for himself, we parted ways.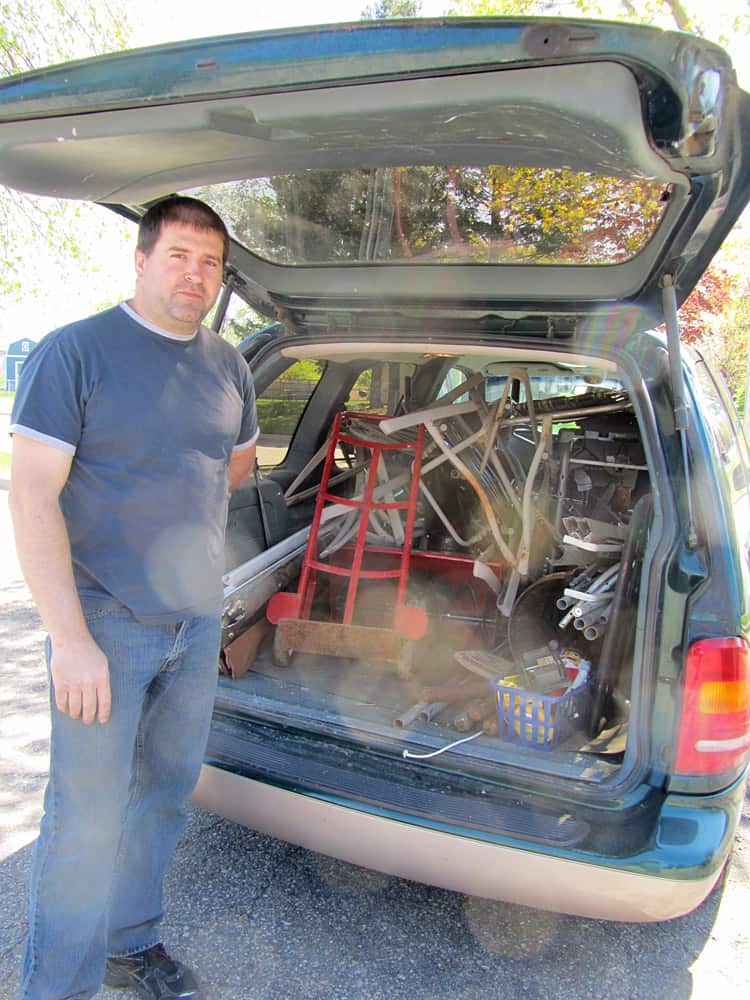 Just then, Mr. Fix-it decided it was too nice of a day to sit at work, and came and joined me.  What a nice date we had! The sights and sounds of the day were very colorful!  Along with the Santa-decorated trailer that you saw above, we also ran into some other creative junkers!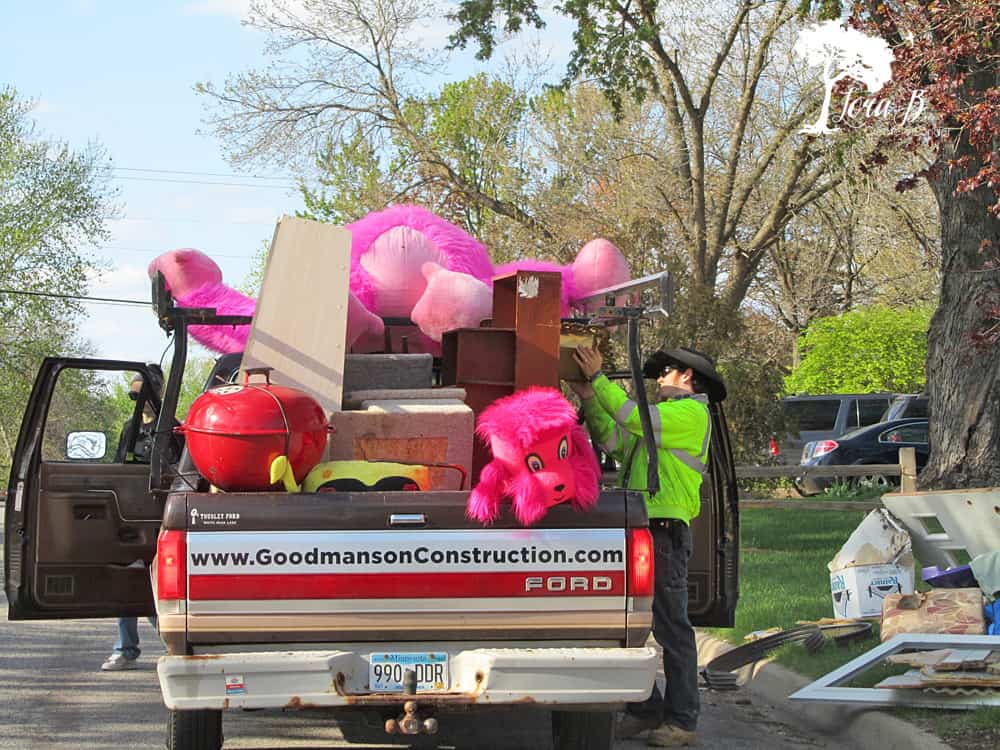 This couple was having fun together, too!  At one of the yard's, Mr. Fix-it asked if I wanted this item…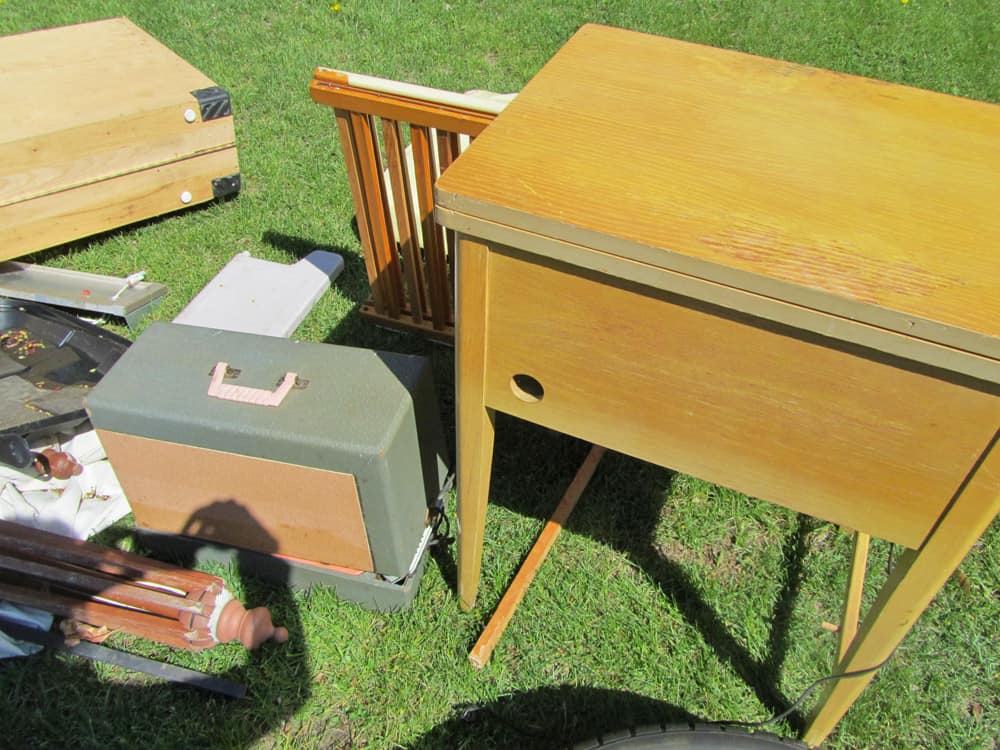 As I took the cover off, I let out a little squeal of excitement!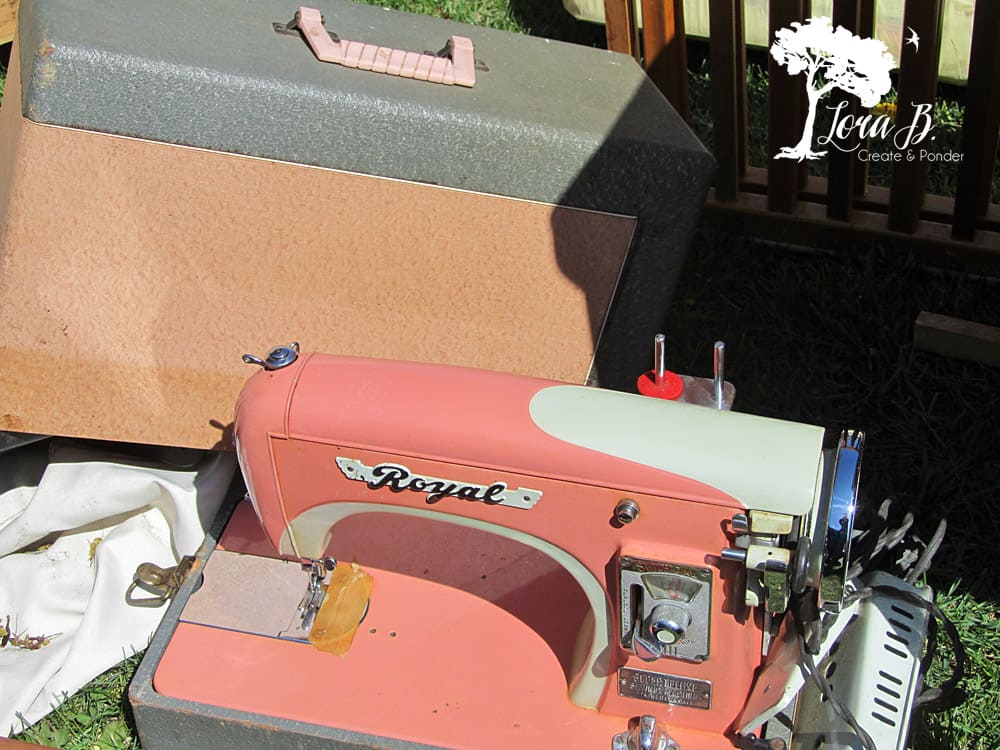 This is why I just love curb-side clean-up days! Have you ever seen such a beautiful sewing machine?  It's as pretty as a classic car! Again, I have no idea what I will do with this, but how could I not bring this beauty home? Wish I could have strapped it to my grill…
Along with the beautiful, pink sewing machine, and the lovely pink stuffed animal, we enjoyed the pink crabapple trees in full bloom! These older neighborhoods have beautiful, established yards and gardens.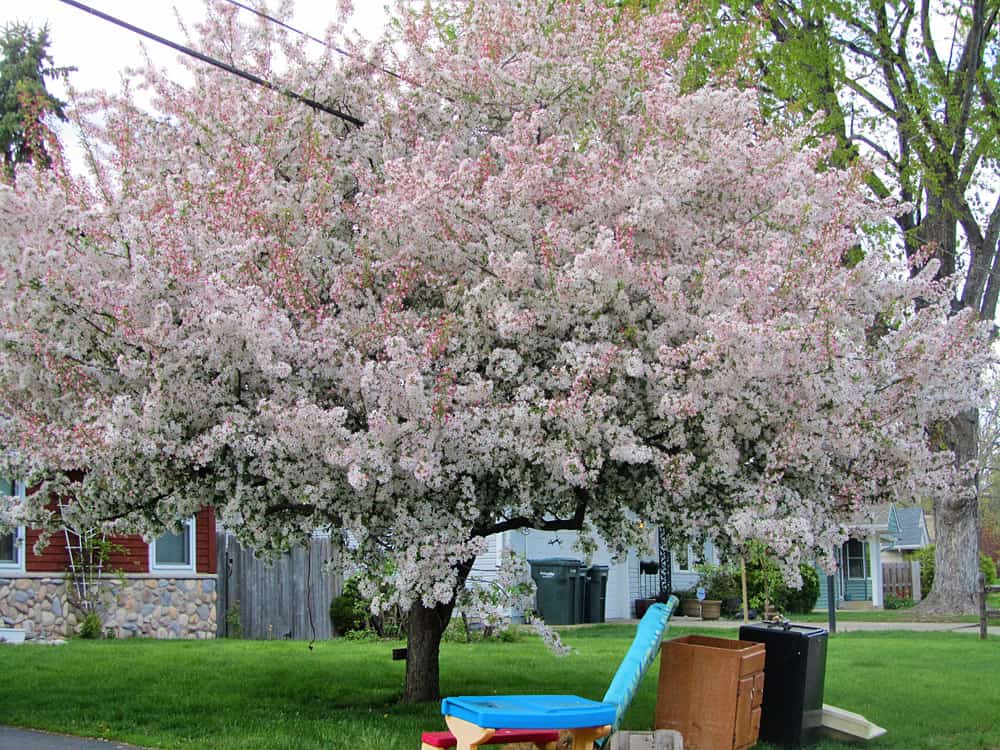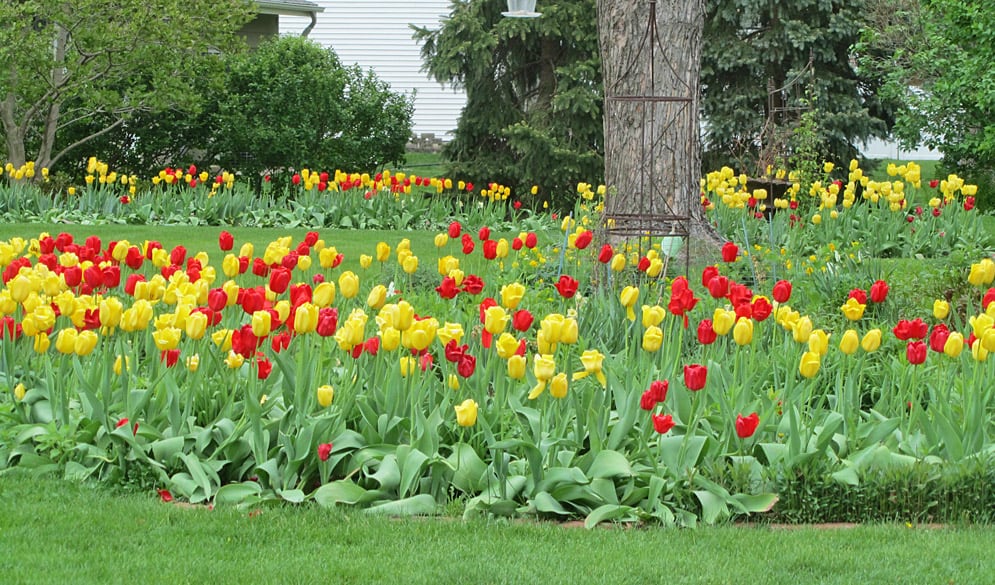 Pretty flowers and junk…makes my soul happy!
Maybe my dream house…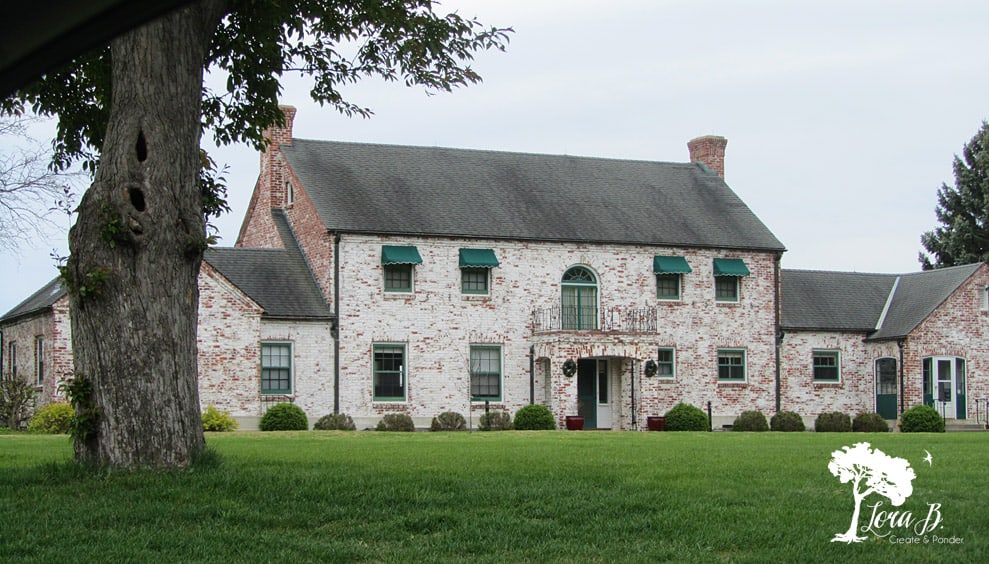 Along with the bright and beautiful, I kept finding the strange and unusual.  Mr. Fix-it and I were loading up a classic-looking chest of drawers, when we realized the drawers were completely filled with shotgun shells!  A couple drawers of yellow, a couple drawers of red, and a target as a bonus!  We couldn't figure out where to dump them without making a huge mess (kind of an unwritten rule when junking), so some of them came home!  Any ideas?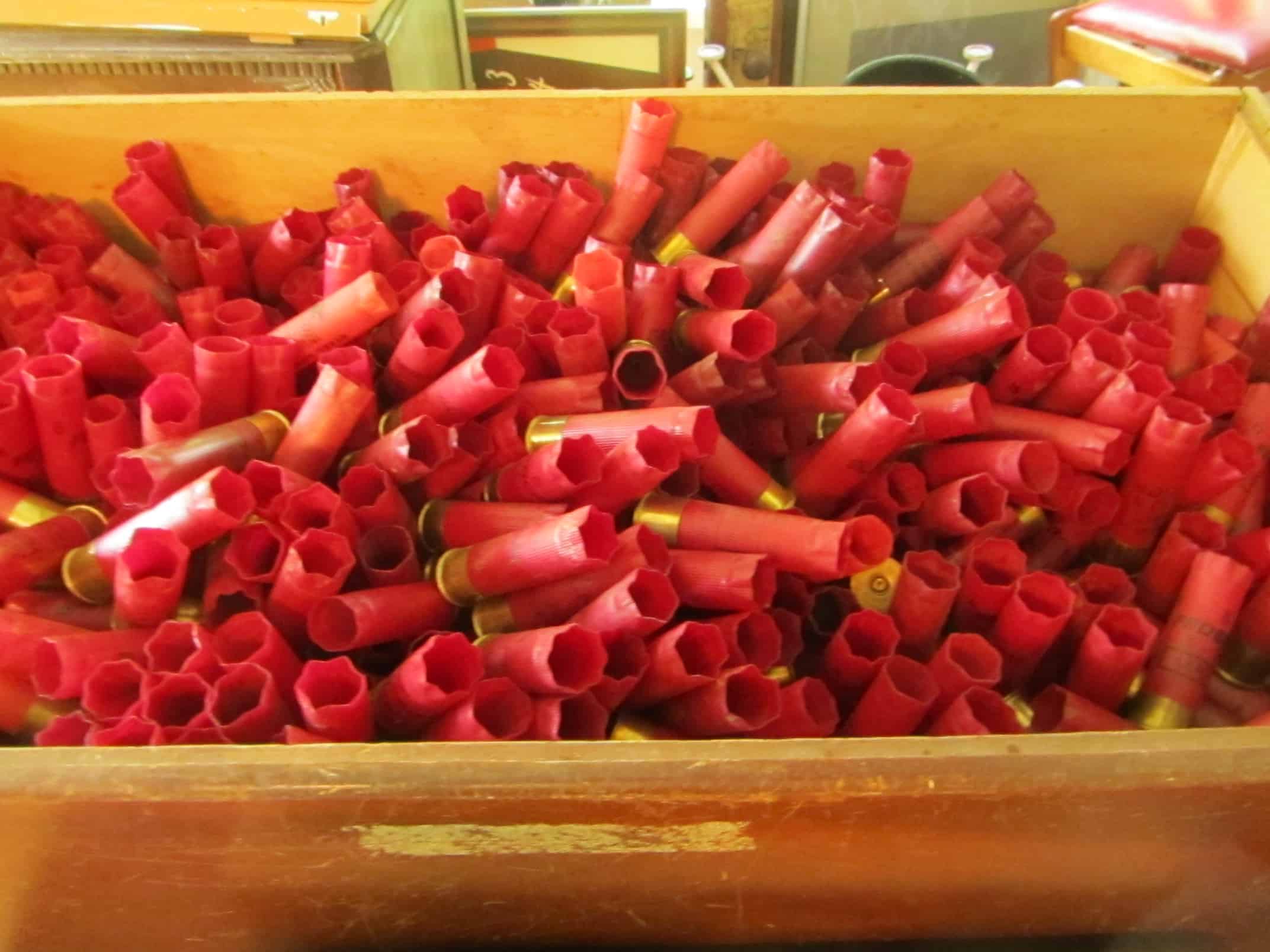 I had a couple hours by myself, and found the most unusual find of the day!  I don't normally get out and dig through the cardboard boxes, unless some cool, vintage item catches my eye.  For some reason, as I was digging, I spotted some vintage labels on old bottles!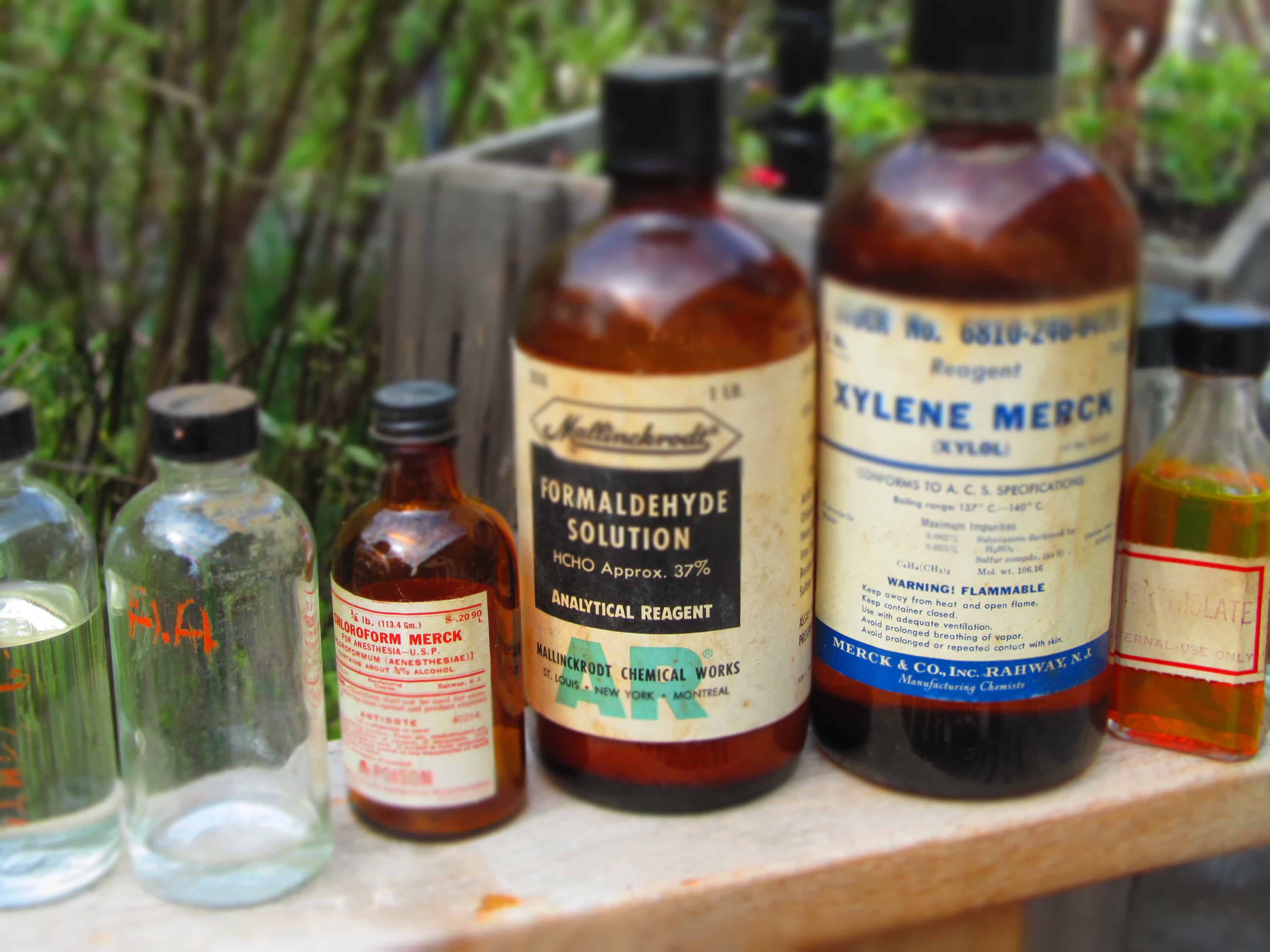 It was a treasure trove of hazardous chemicals!  I kept digging and found this old cardboard box: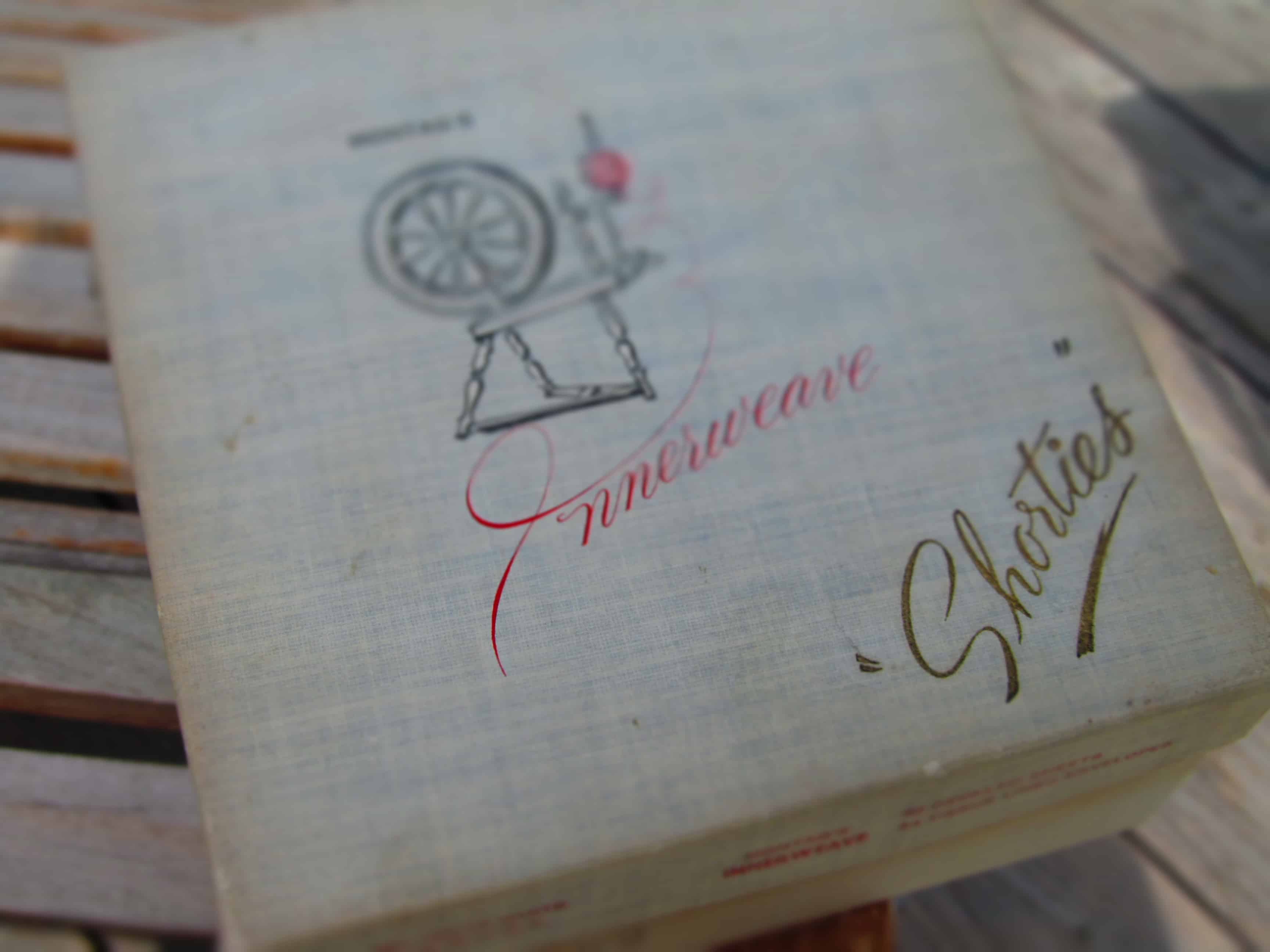 Luckily Cheryl wasn't with me, because she would have screamed at what was inside!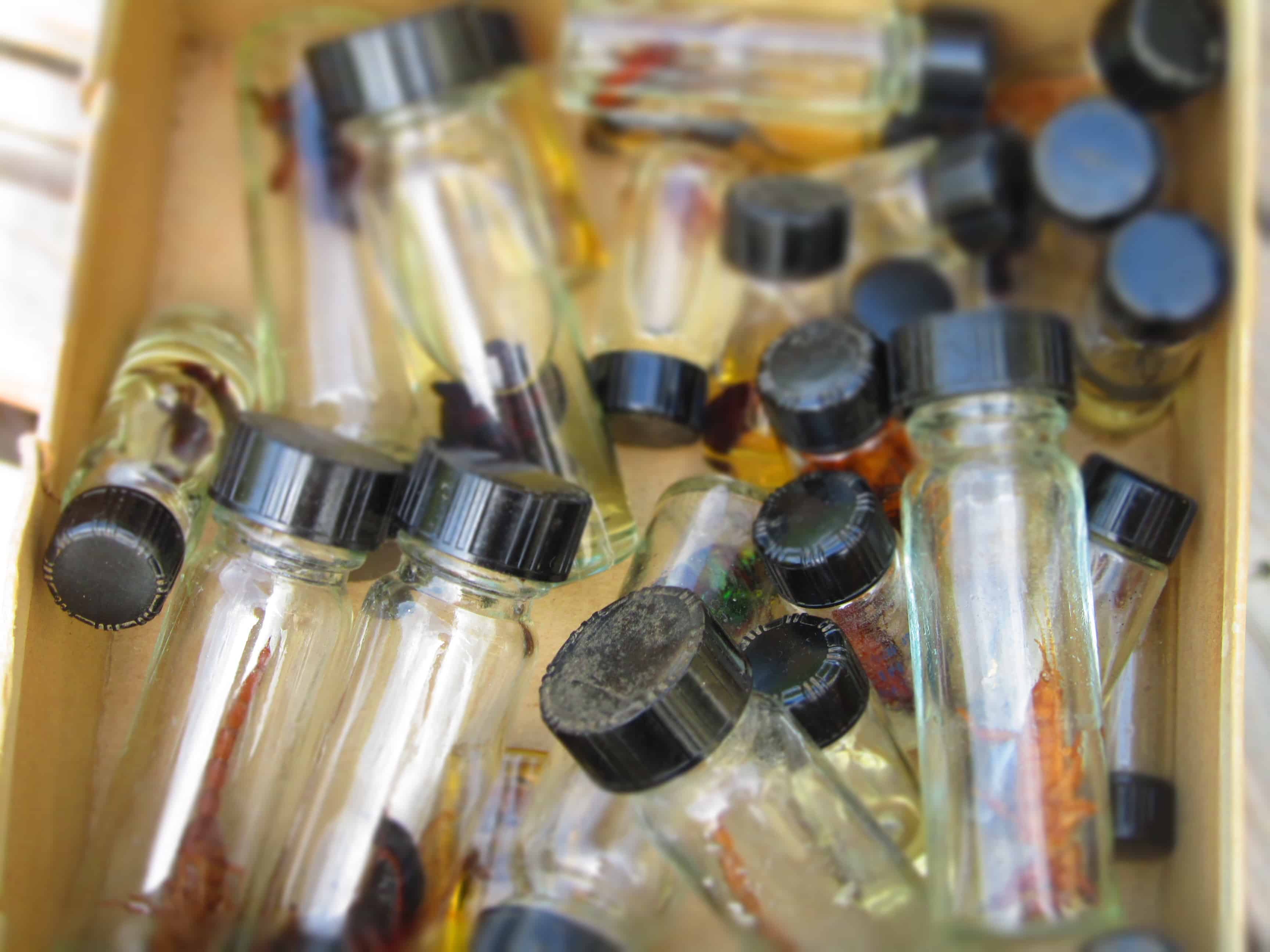 A biologist's treasure trove of bugs!  And these were no normal Minnesota insects!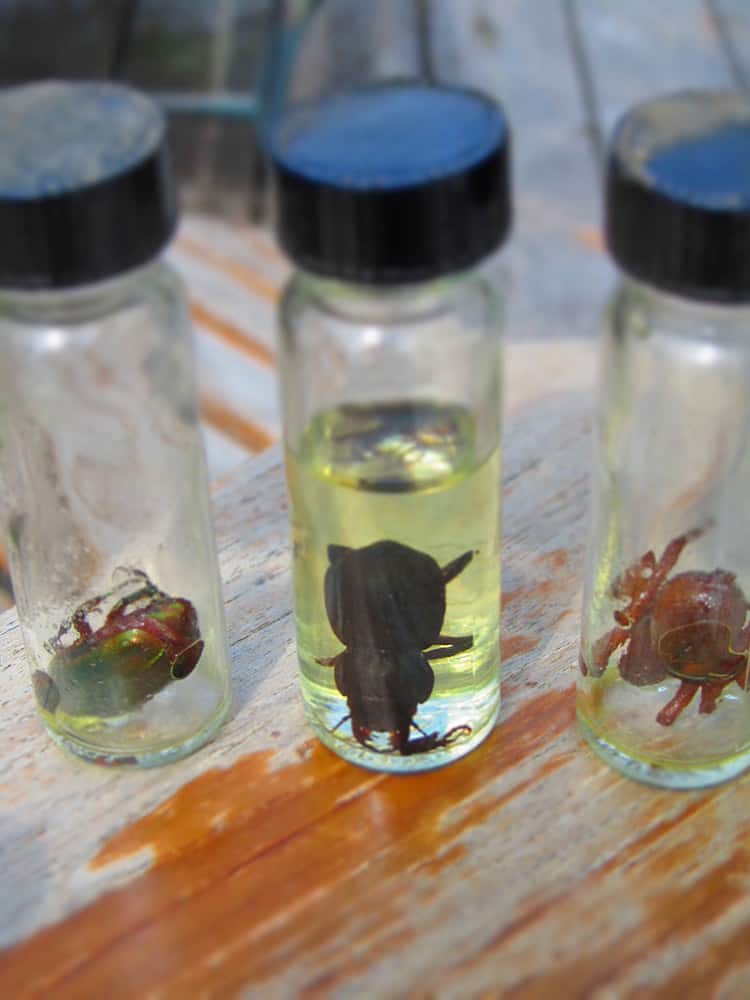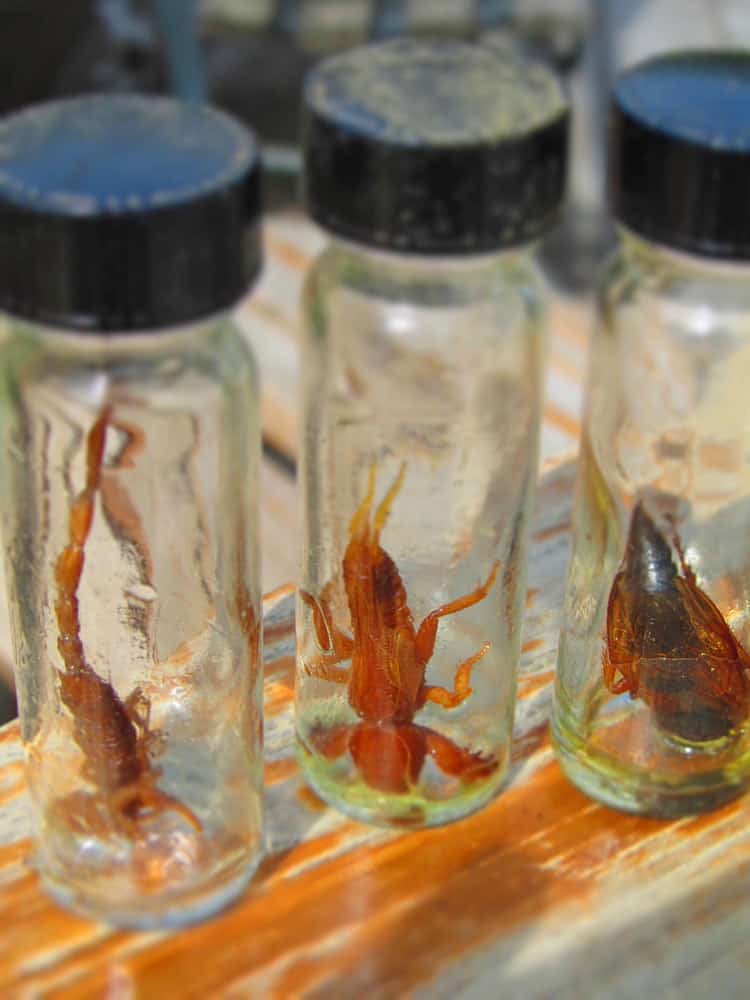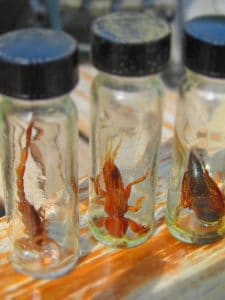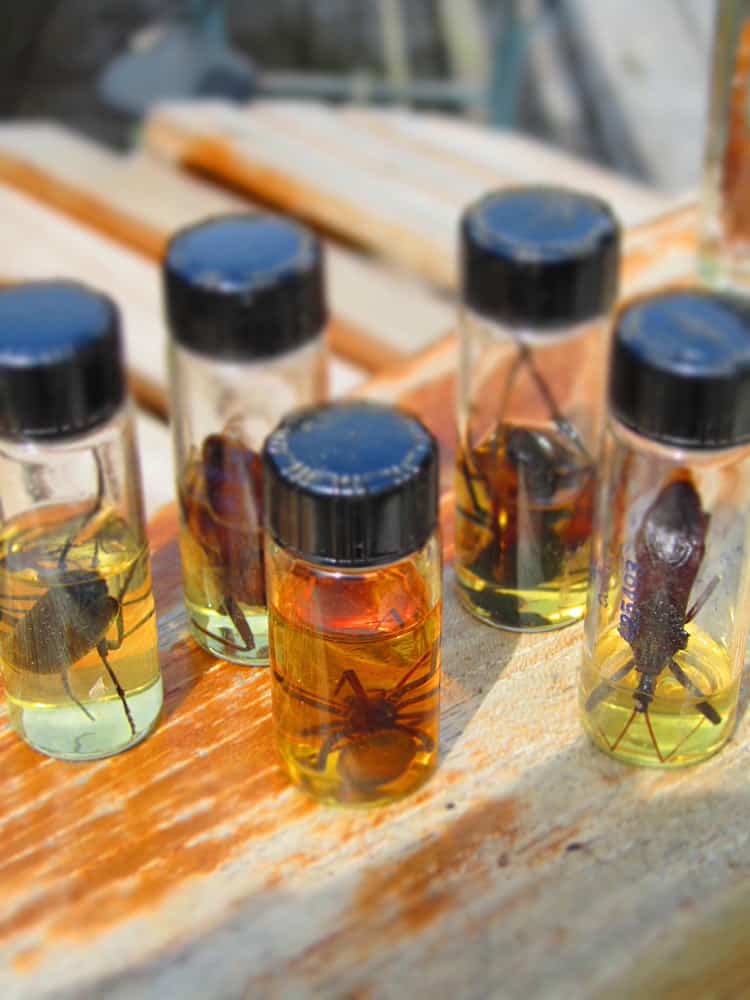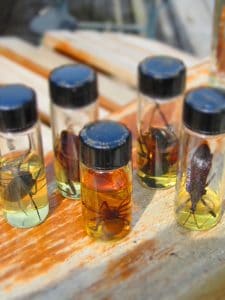 Big Boy said there were scorpions, black widow spiders, and scarabs, amongst others.  Who would have thought?  Once again…have no idea what I will do with these! Maybe Halloween decor?
Well, my strange and unusual day ended with my Mom joining me!  Think she thought it was my birthday!  Remember my Very Junky Birthday last year?  Well, she has never experienced curb-side clean-up, and was thinking that she would hardly recognize me, for fear I'd have a dirt-smudged face!  Lucky I went to the trouble of make-up and curls!  She was pleasantly surprised at how fun it was to drive up and down neighborhood streets, and how many piles there were to look through!  I had to stop her from engaging in conversation with the homeowners!
All in all, junking 2012 was a successful season, and I learned, once again, that I am Never Alone, and I ended up having two sets of Mr. Muscles to help me!