Once May 15 hits here in Minnesota, it's supposedly safe to plant, and I've been doing just that!  Of course, at this early stage, my pots are not all full and beautiful, and definitely not picture-worthy.  I even pinch all the flowers off, so they'll work on their roots for awhile.  So I thought I'd flash back to last year's pots of overflowing flowers to inspire you to add some junk to your pots!  I love the beauty of flowers and foliage, but add a little galvanized metal, some rust, and some chippy paint, and I'm in a happy place!
Last year my goal was to use my birdcage collection, but instead of just letting them sit pretty and bare-naked on the deck table, I decided to put them in my flower pots!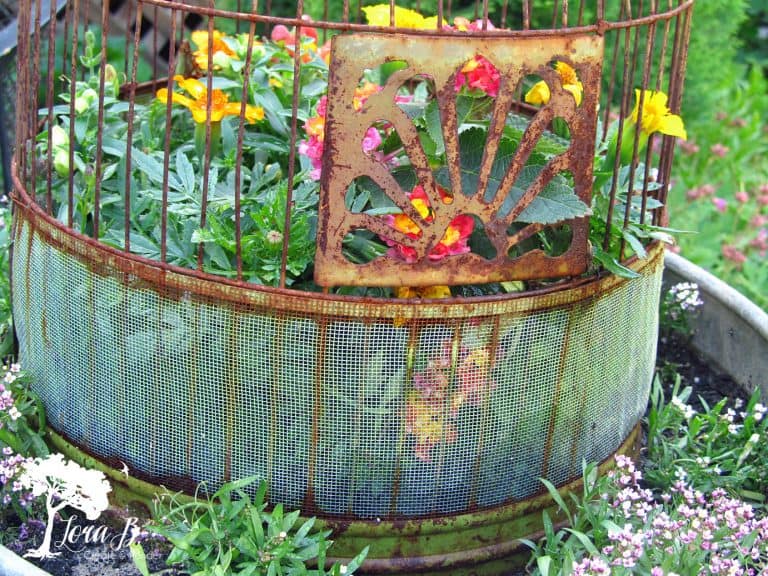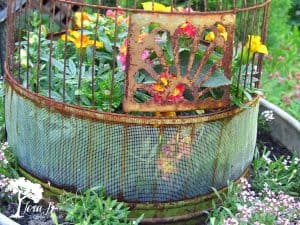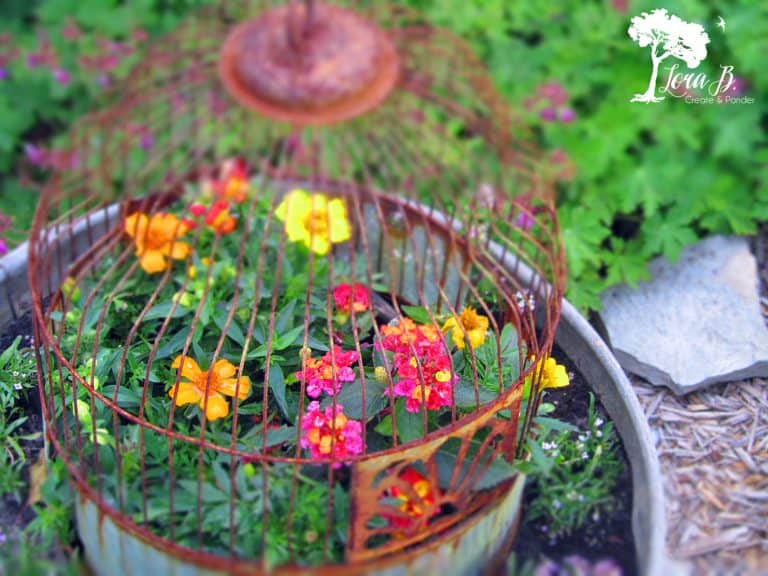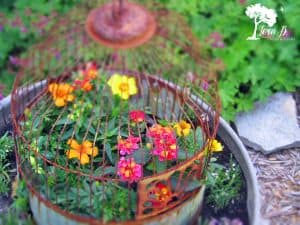 The bright colored flowers peeking through the bars were so pretty!  And of course, they not only looked good in perfectly seasoned terra cotta, but much junkier in vintage galvanized buckets…right side up, and upside down!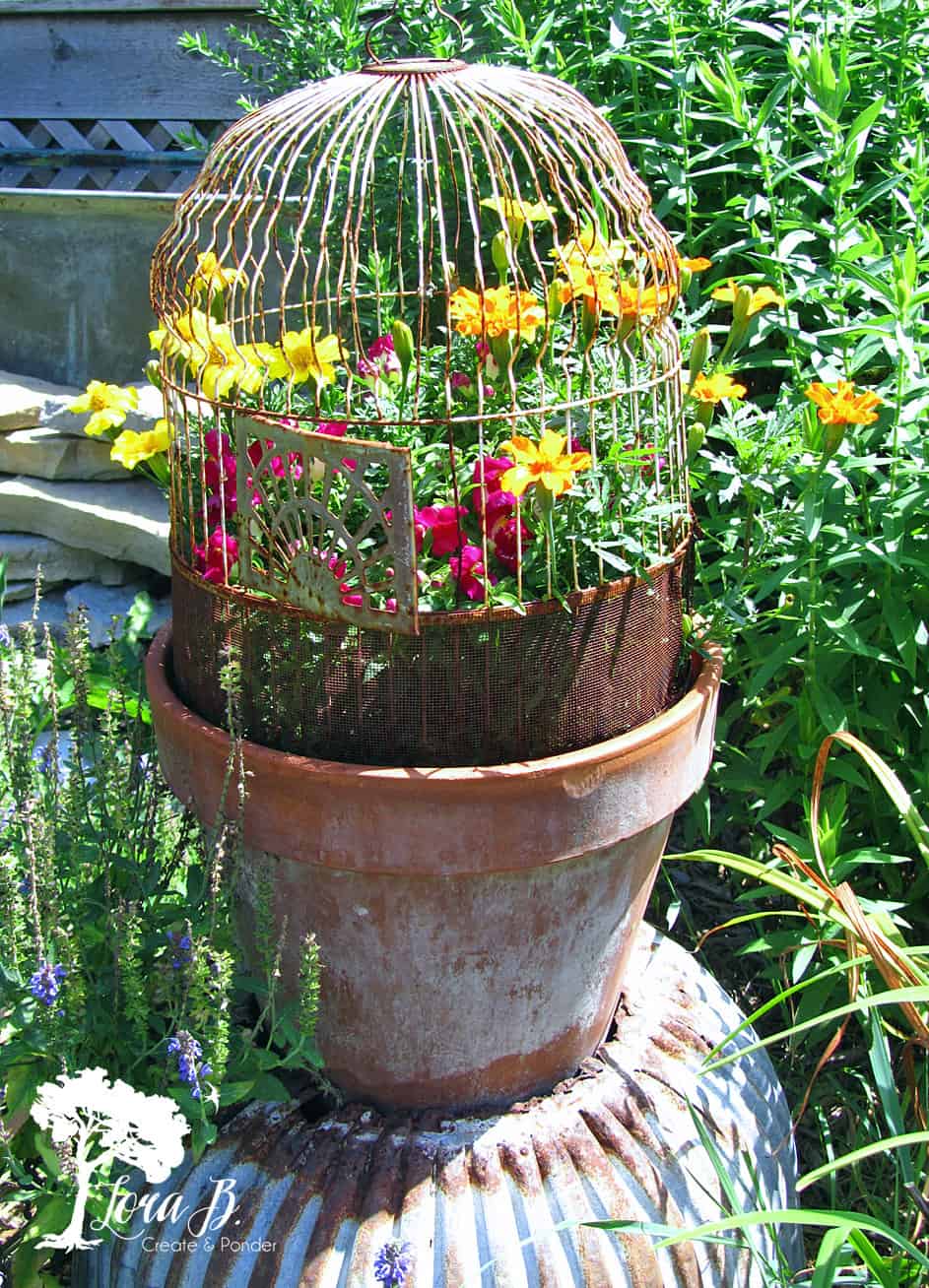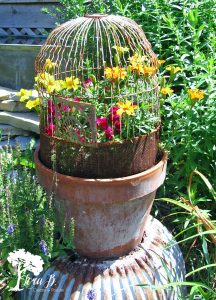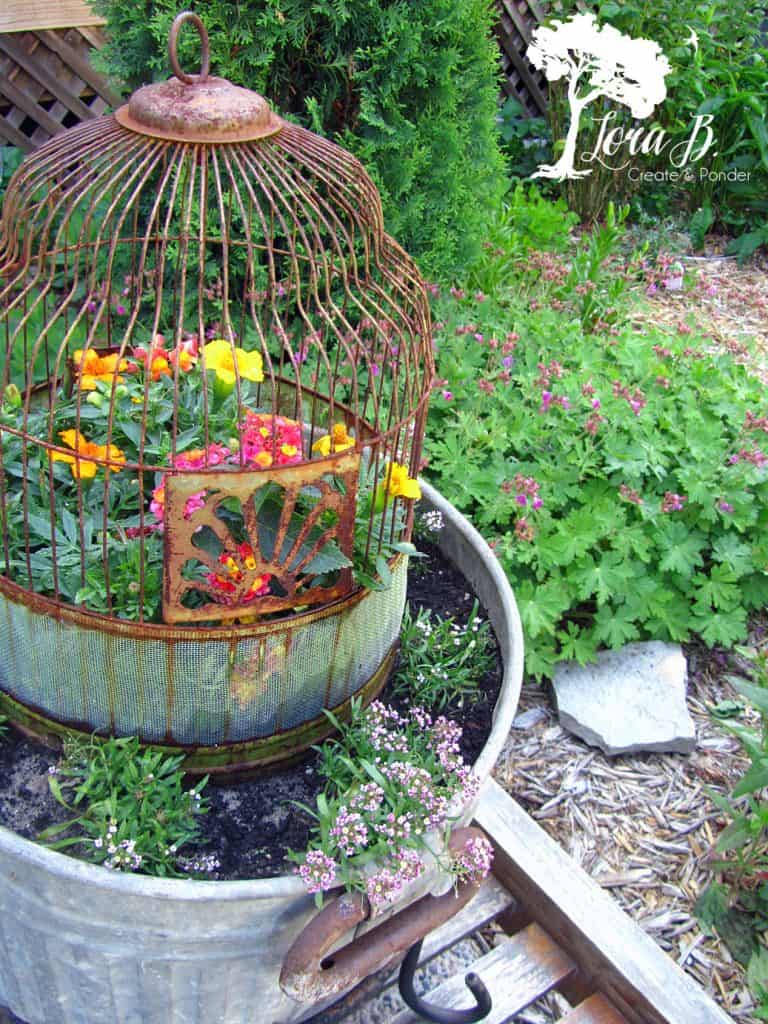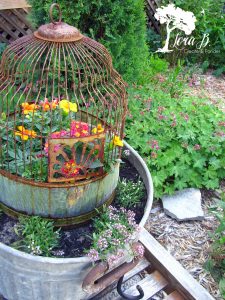 Dead-heading proved to be a little difficult, but I learned to just open that little door and reach my scissors right in!
Vintage cemetery fencing is so much happier elevating lively flowers next to the garage…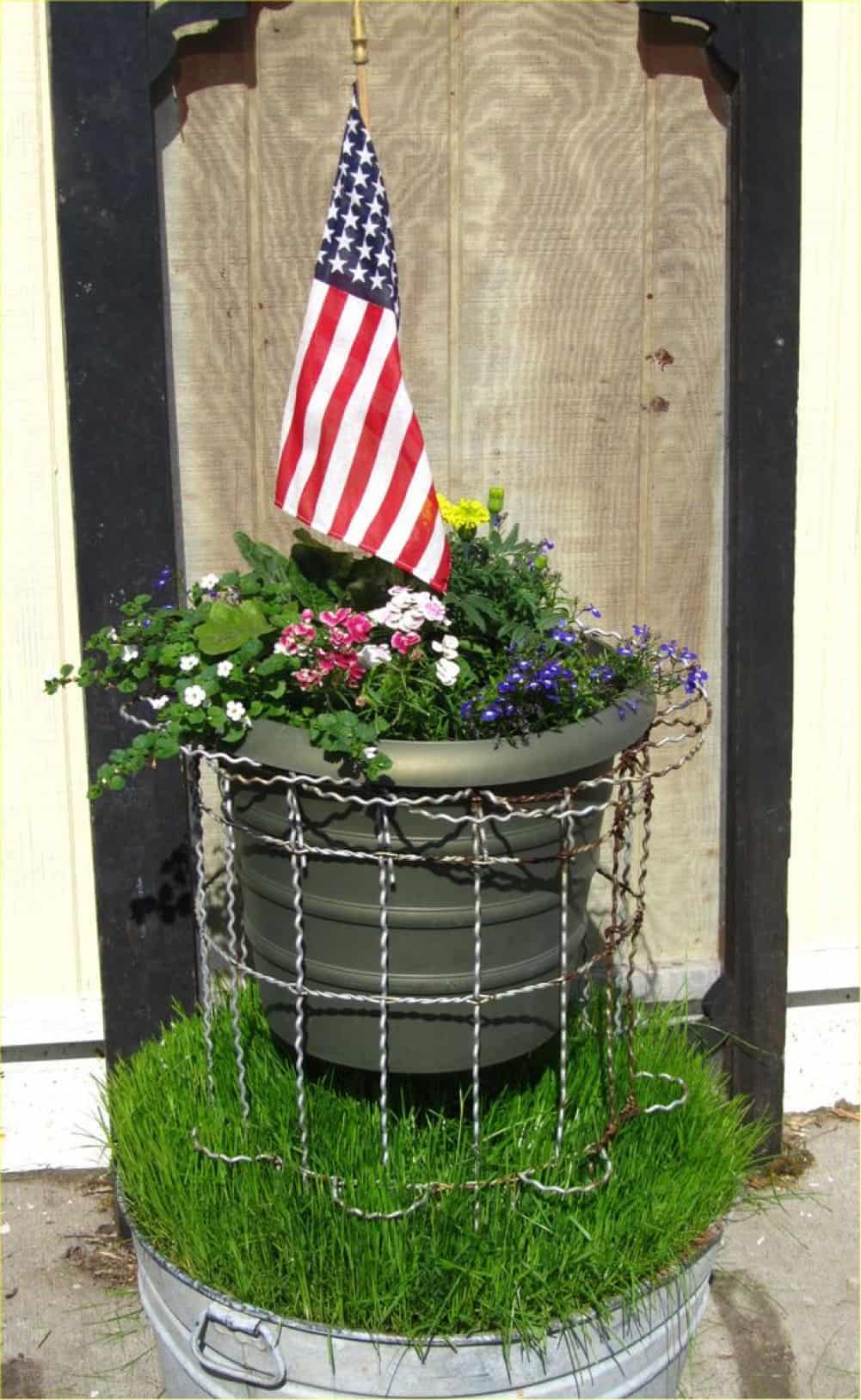 I always add flags to all my pots Memorial Weekend and Fourth of July weekend. Sometimes I'm so happy with how festive they are, I just leave them in!  This heavy gauge, extra tall fencing is hard to come by.  I'm hoping Mr. Fix-it will have time to make a couple more of these. They're made perfectly for a plastic planting pot with a lip to set in.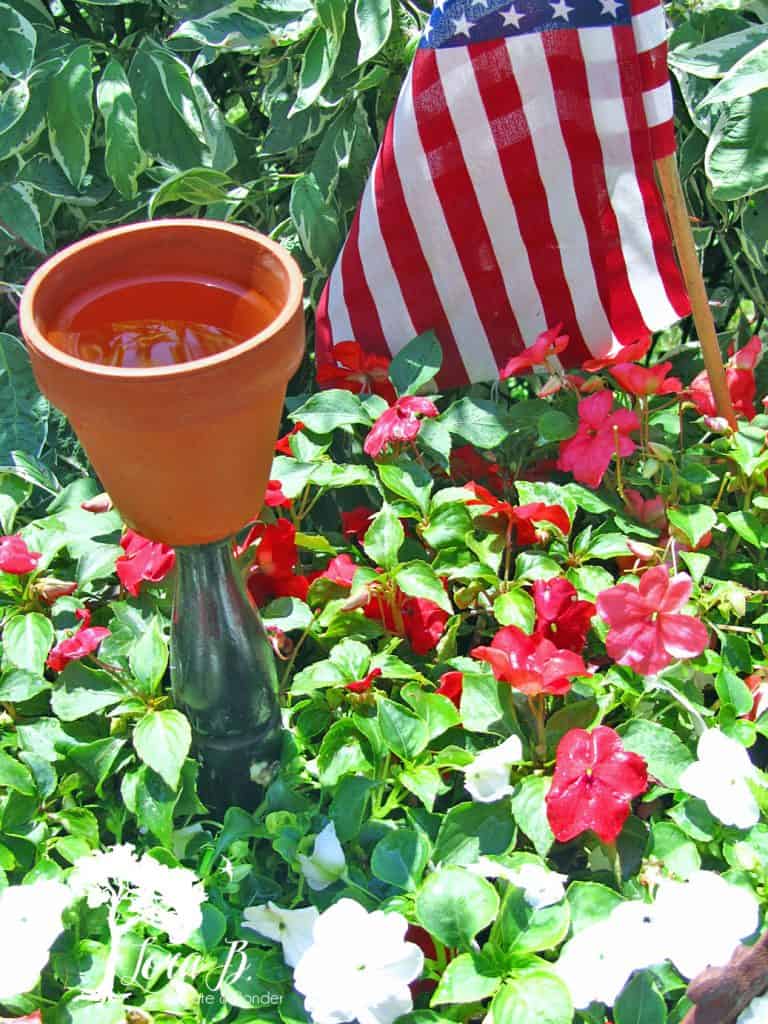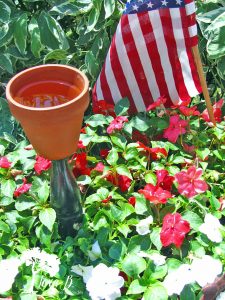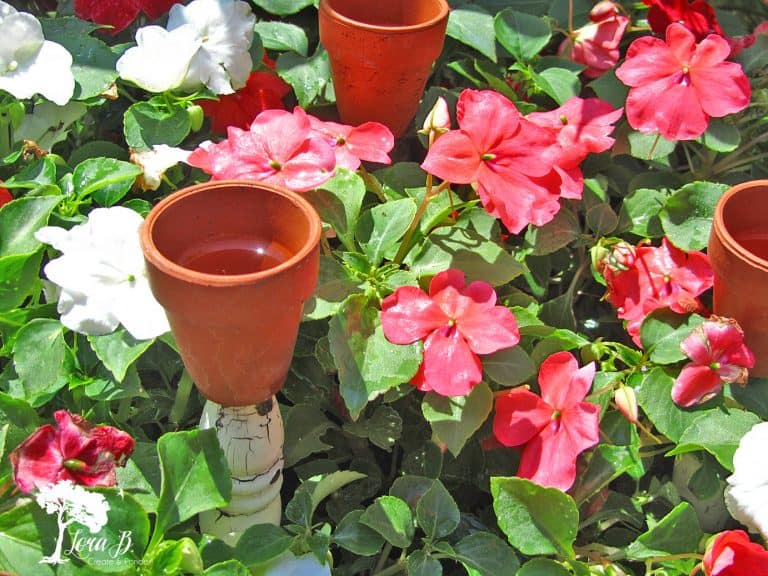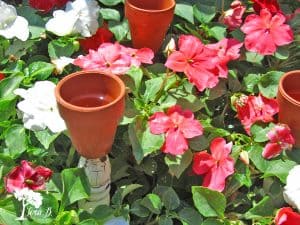 And don't let those old chippy chair legs or spindles go to the burn pile!  Grab a small clay pot, a couple of washers and your drill.  They look just lovely tucked into any pot of flowers!  Add a citronella candle for nighttime festivity and function, or let the water collect and see the butterflies and dragonflies enjoying a drink!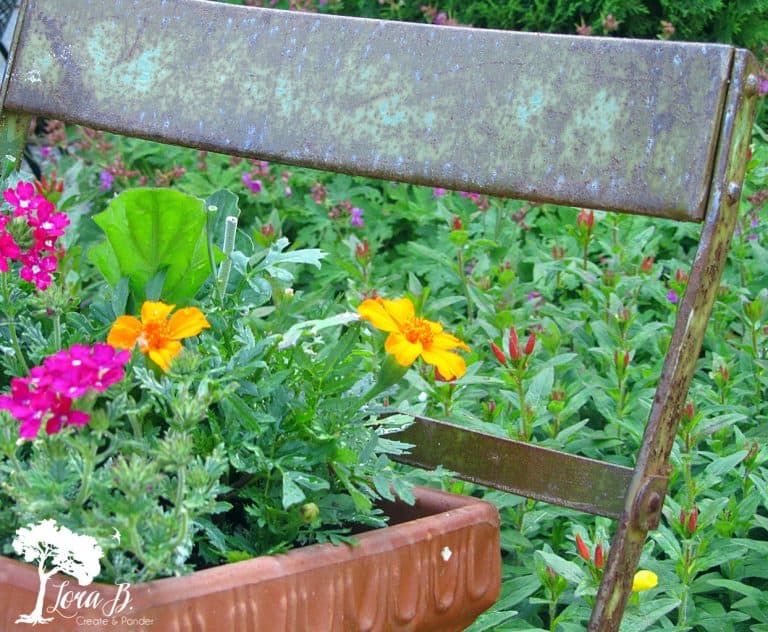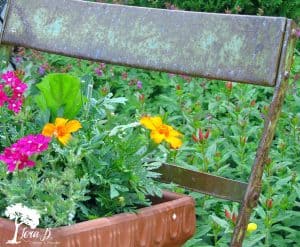 Add some junk to your flower pots this year! And then feed them like crazy! Before long, they'll be full, junky, and beautiful!