Junk Bonanza, Spring 2018 Minneapolis, MN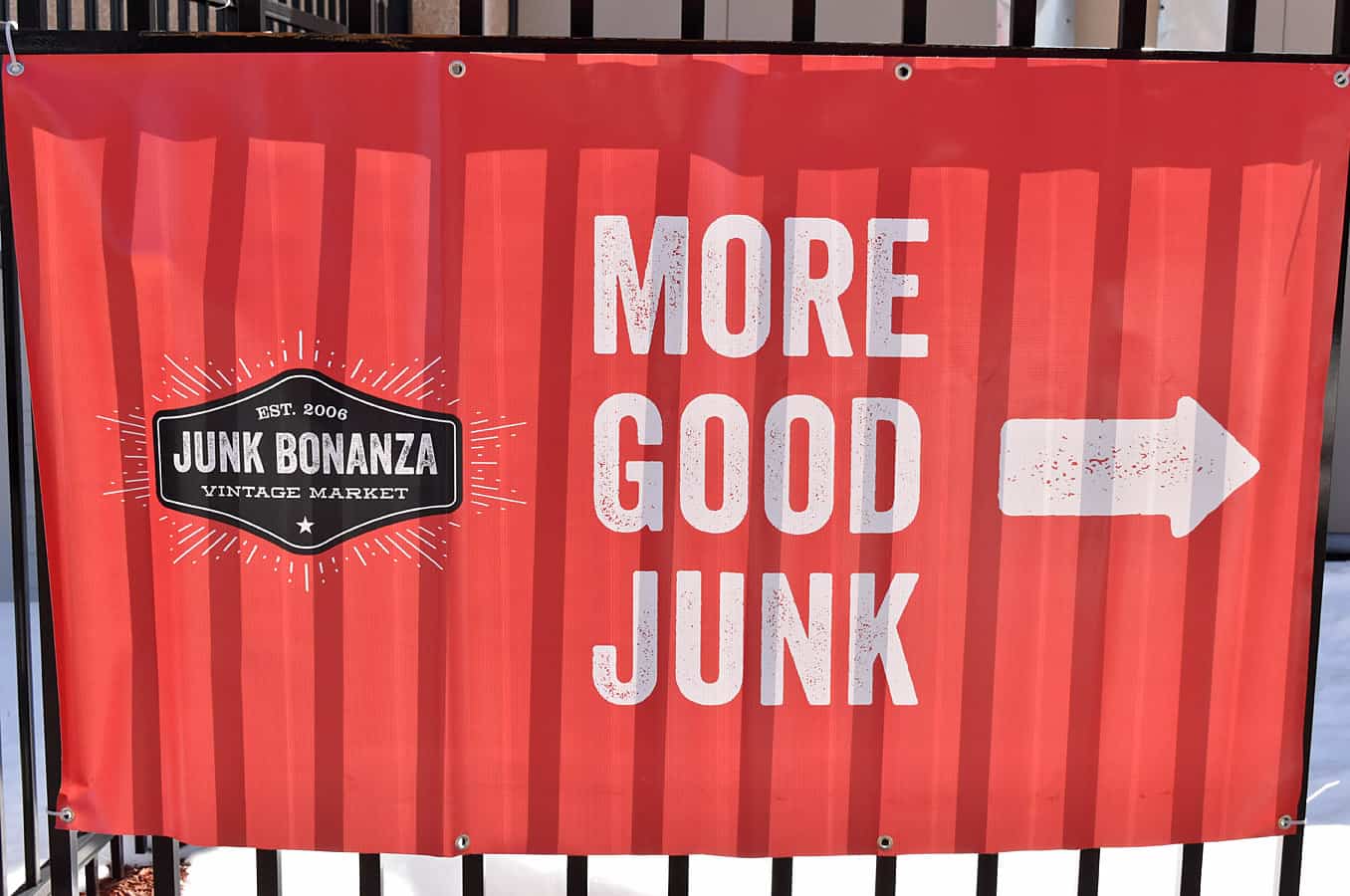 Even when you're not selling anymore, there's just something wonderful about lavishing in amazing vintage junk treasures, all prettied up, that someone else has done all the work on! This past Thursday I spent a couple of fun hours soaking it all in and re-connecting with many old friends…and meeting some new ones! Here's a "best of" summary of Junk Bonanza, Spring 2018 in Mpls, MN!
The 6 month winter we've had in MN this year has starved us all for springtime color and gardens! Junk Bonanza did not disappoint! I was greeted by flowers, live greenery and wonderful, vintage junk at the entrance! My soul was satisfied already!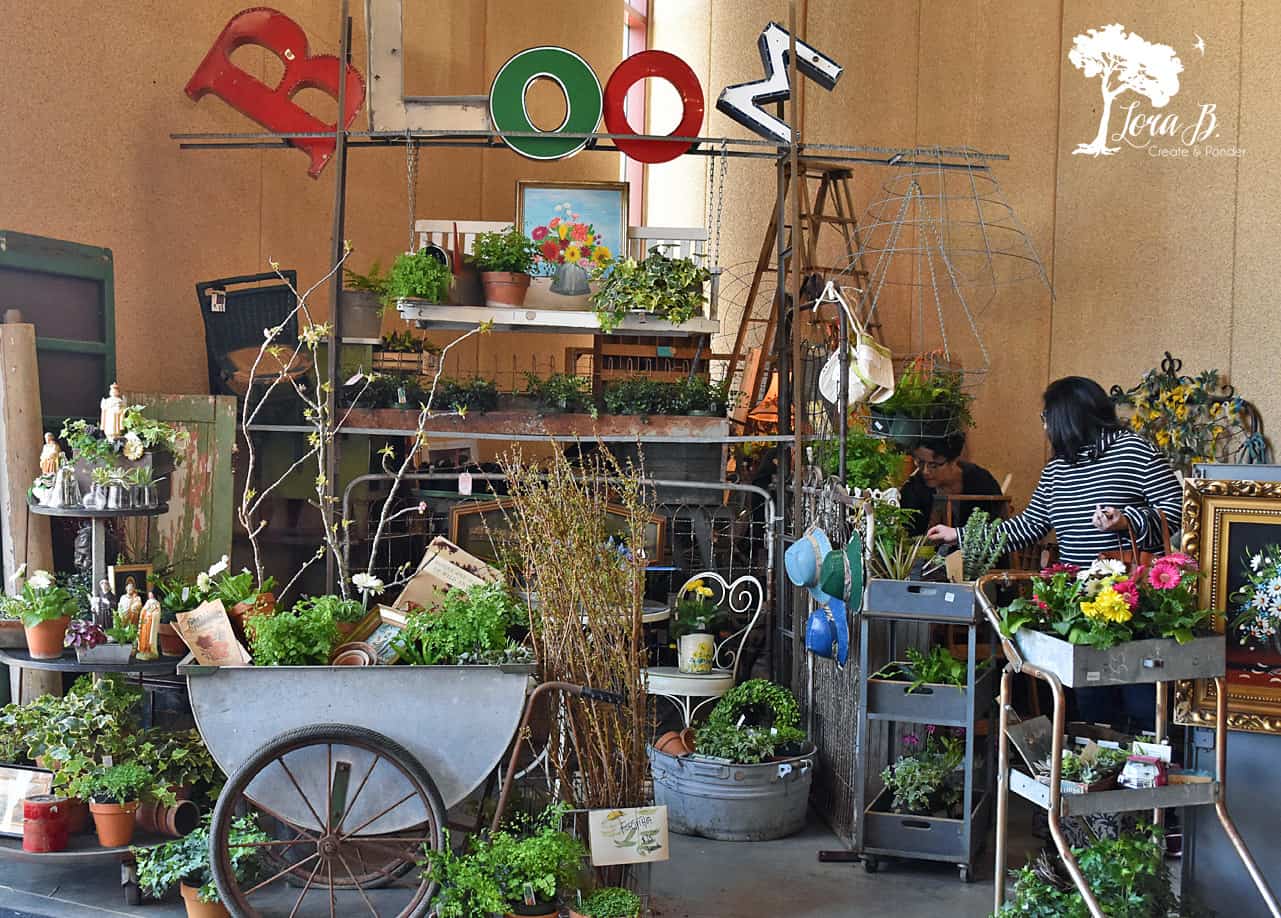 My favorite booths are always the ones that have the color themed displays. There's just such a visual pop when you center everything on color!
Yellow: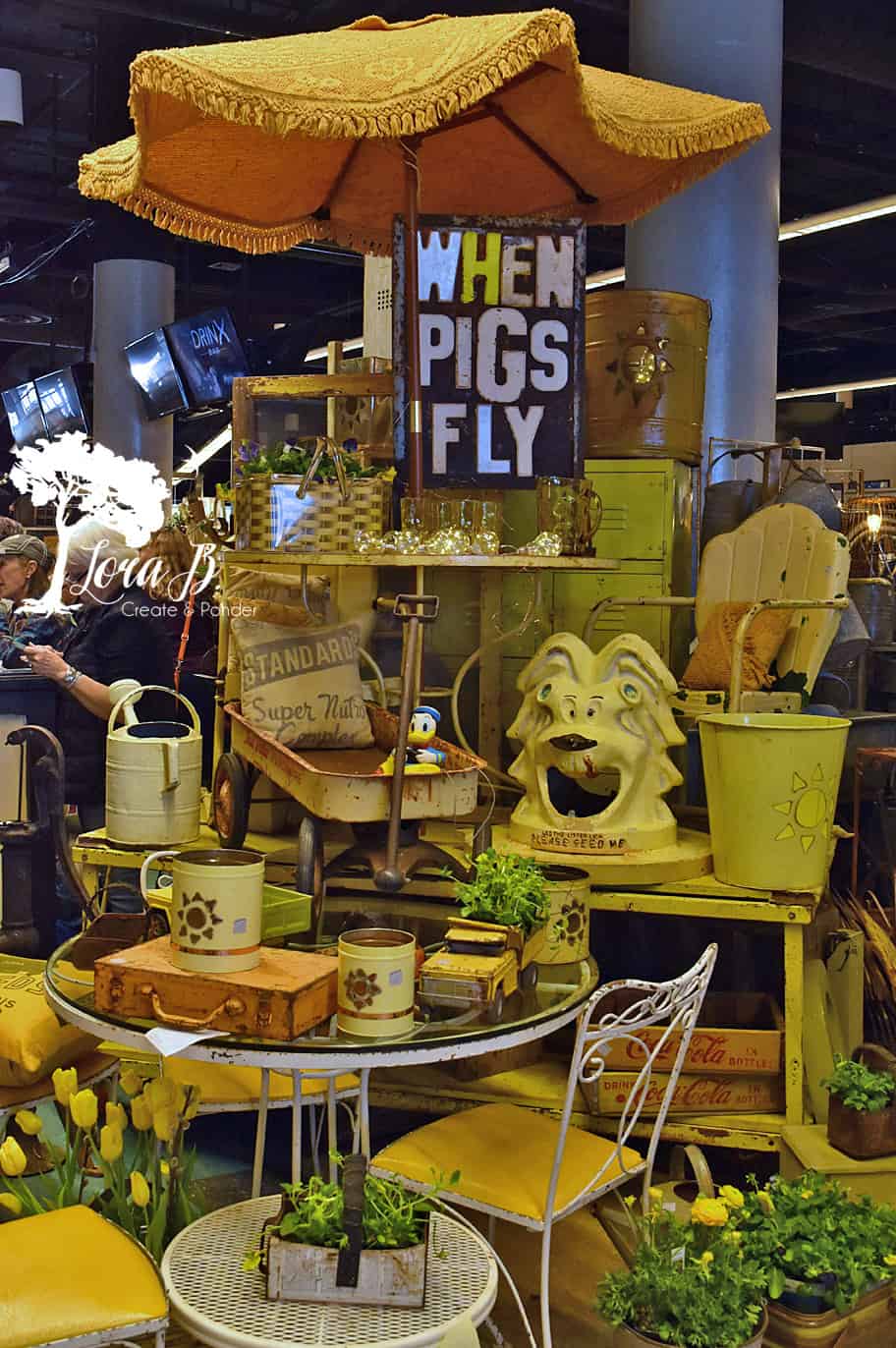 That gold chenille bedspread on the patio canopy skeleton? Brilliant! I might just happen to have a canopy skeleton in my stash…
Green: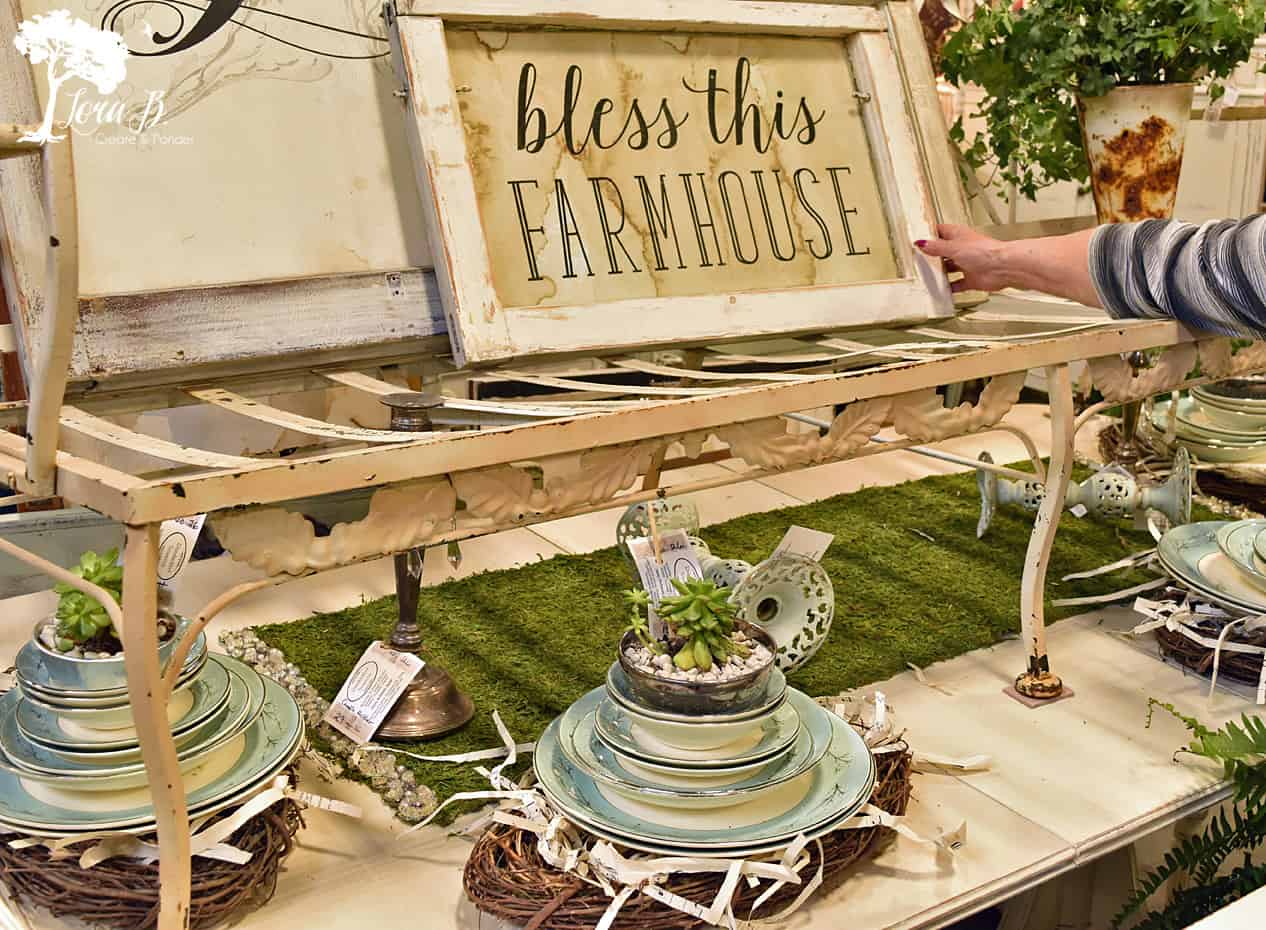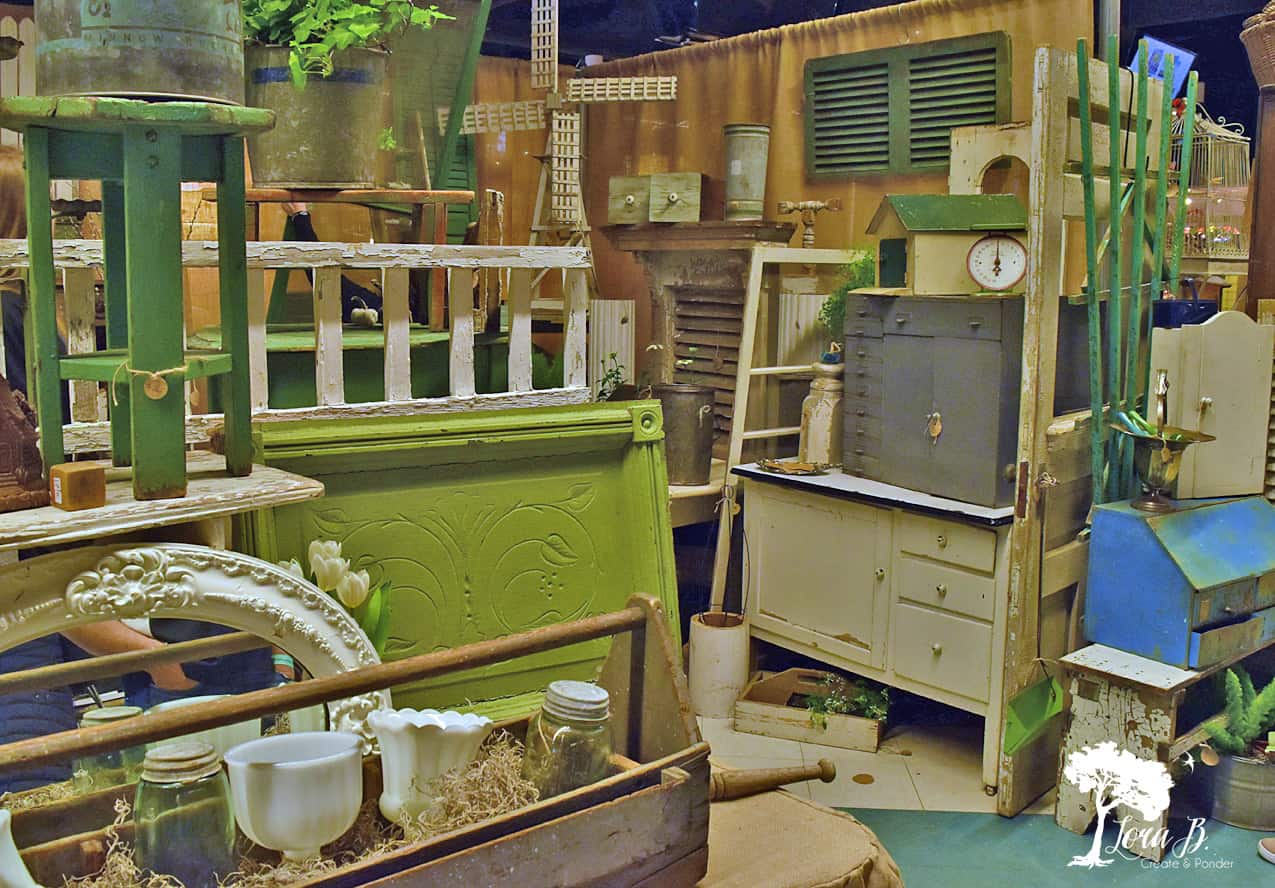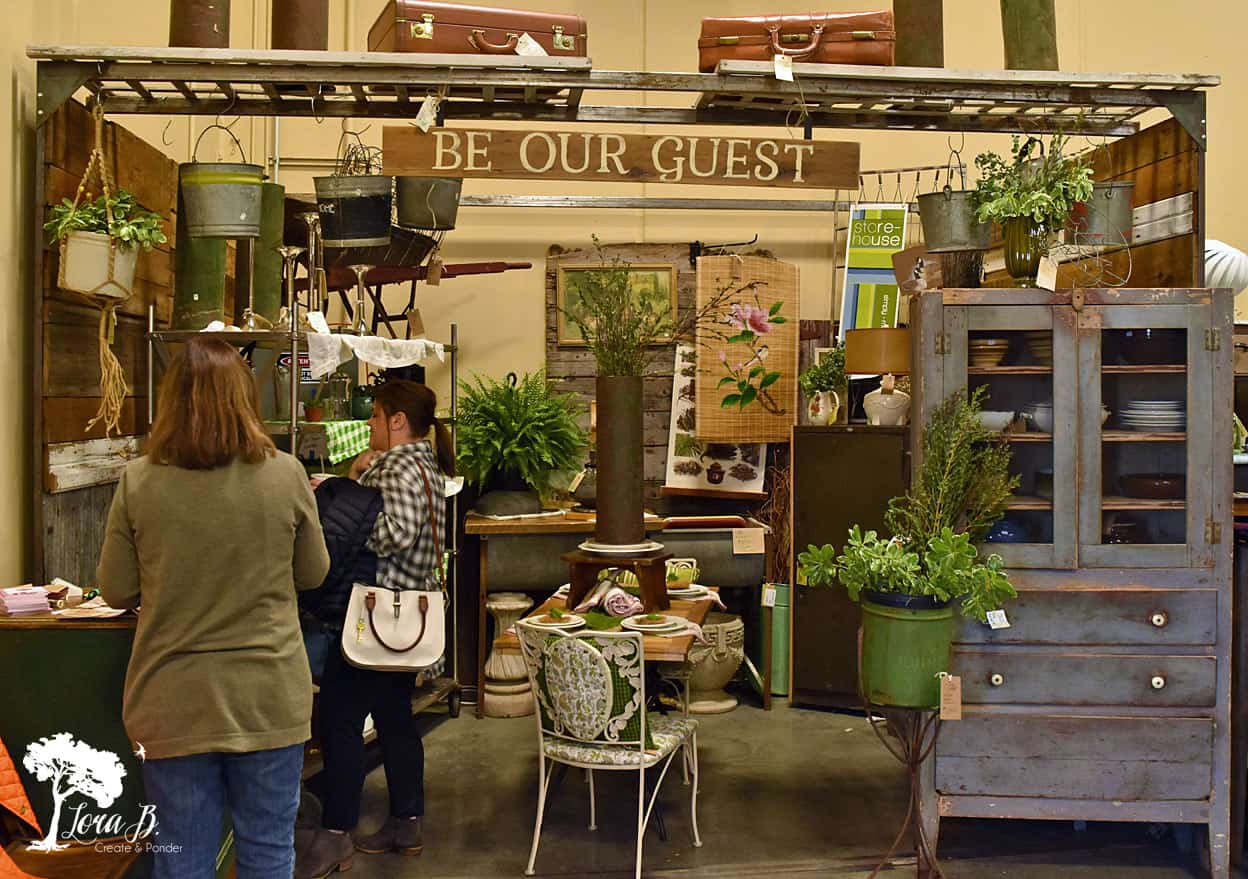 Blue and White: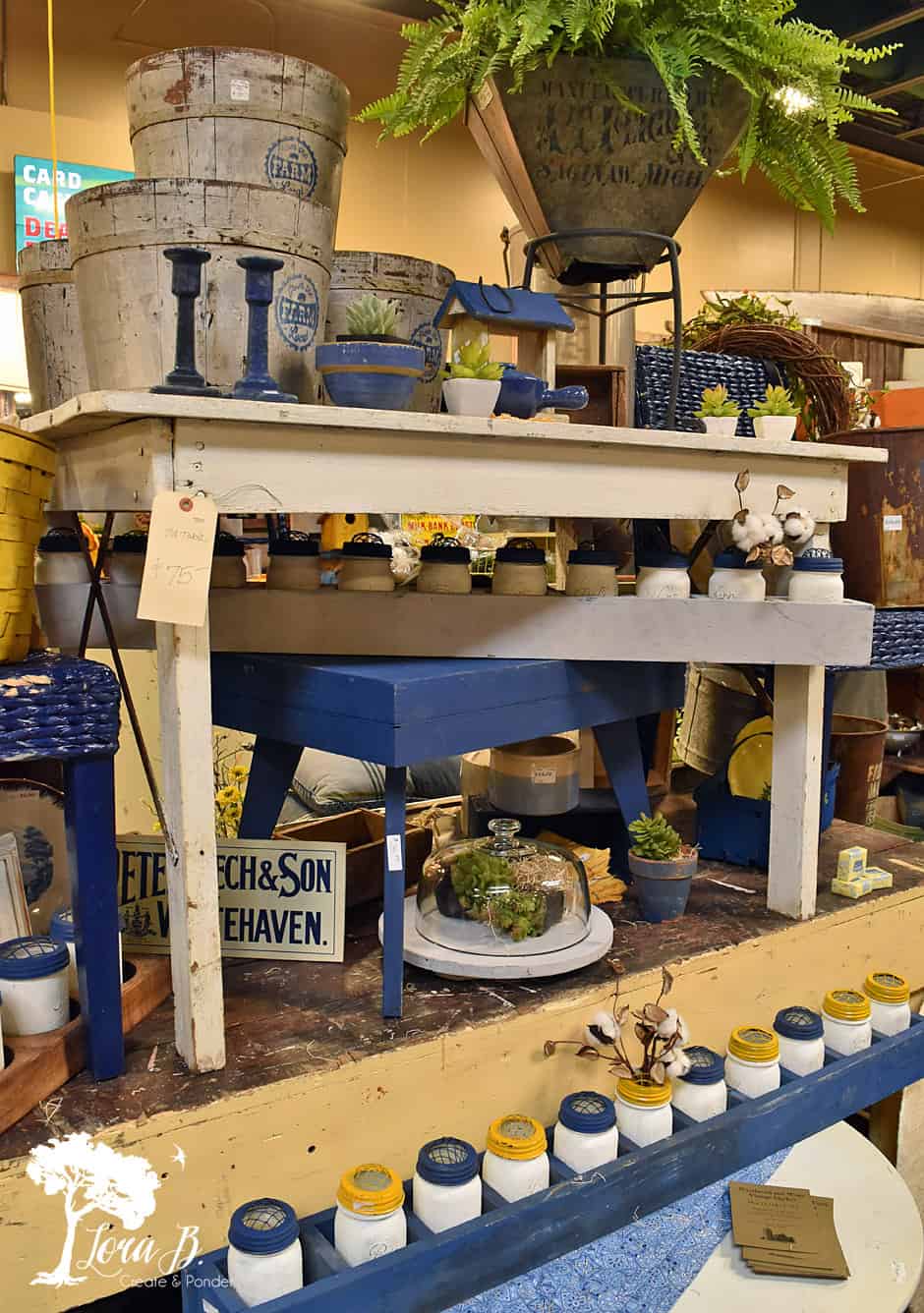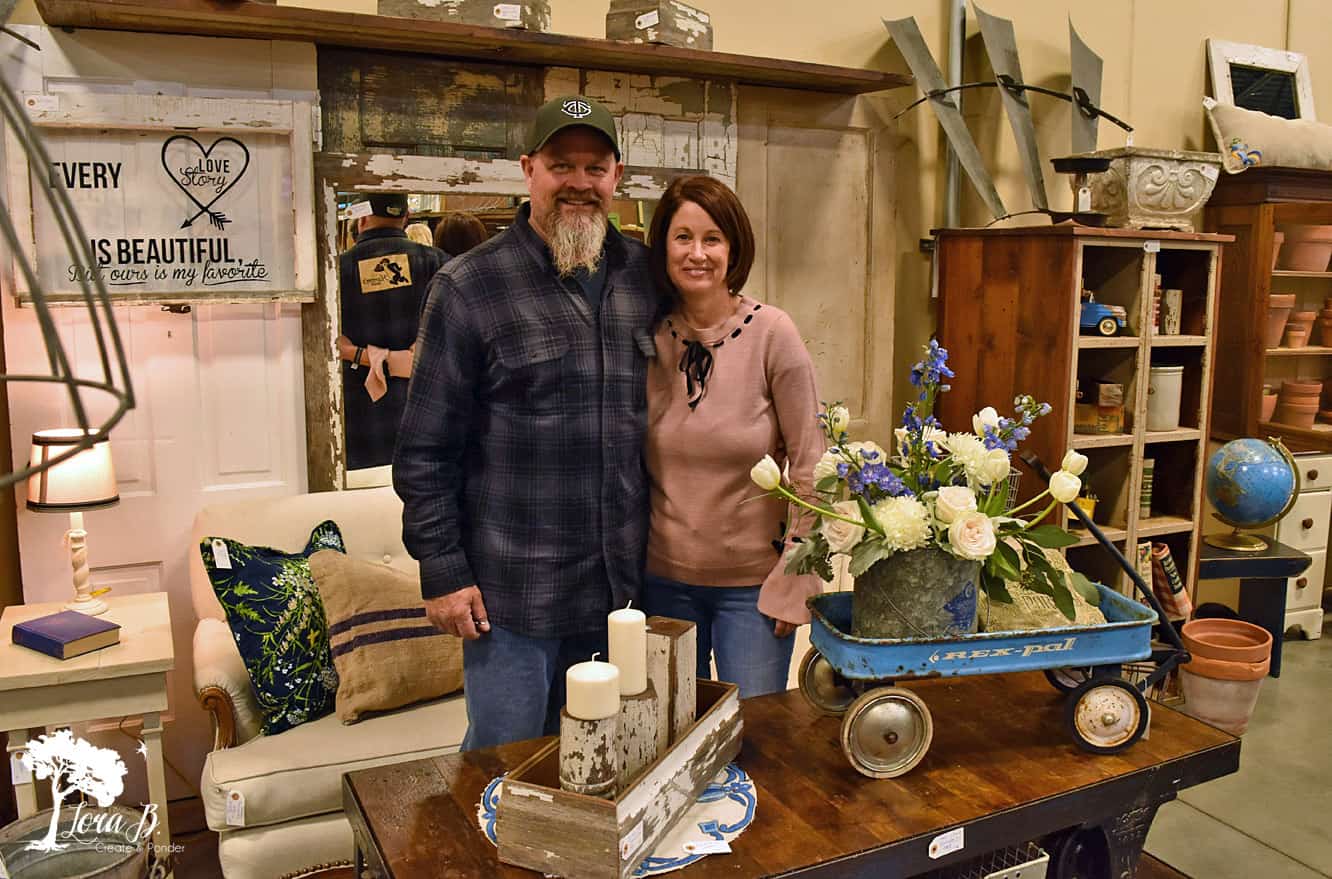 I ran into so many old Patina General (my former store) old friends! This is Bobby from Junk 180 and her hubs. She was a monthly regular at the store, and it's been so fun to see her progression in the biz! Their booth was beautifully displayed in blue and white, with the prefect combo of crusty metal, character-rich wood and soft fabrics and foliage. Great job, Bobbi! And yes, I was lusting over that adorable blue mini wagon;)
The thrill of my day was meeting Miss Mustard Seed, Marion Parsons, herself! I've been reading her blog forever and love her style and her MMS milk paint line. Teresa from The Porch/Atelier was one of our Buffalo Occasional shop owner contemporaries, and graciously introduced us!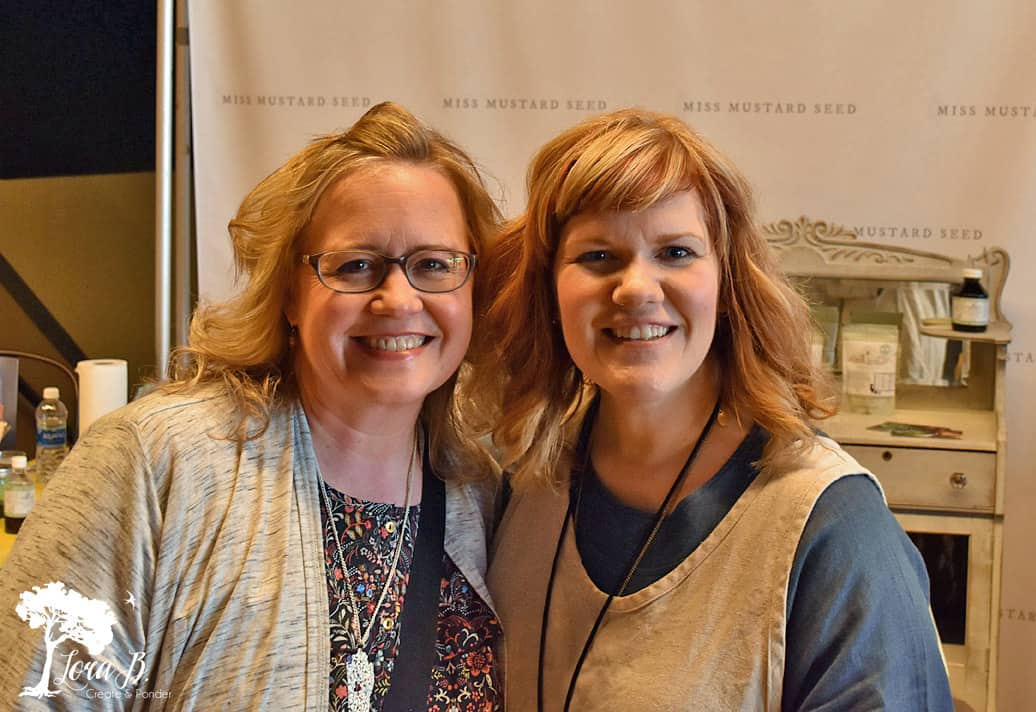 I'm hoping to introduce her to some good treasure hunting in MN! Stay tuned…;) (And we kind of look like twins, so I think we should be fast friends!)
I love to see the creative ways dealers have used and displayed their junk. Just gets my own wheels turning: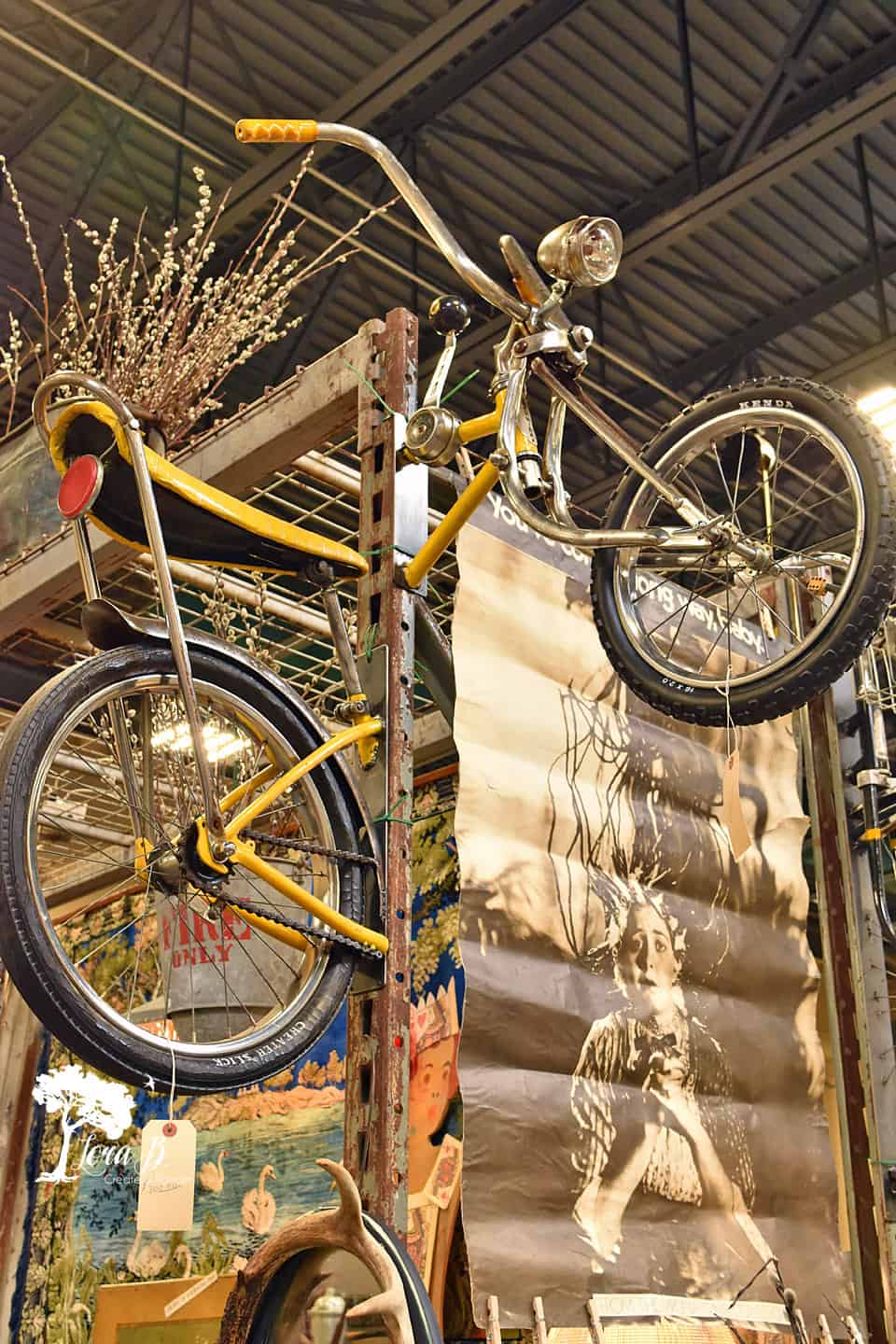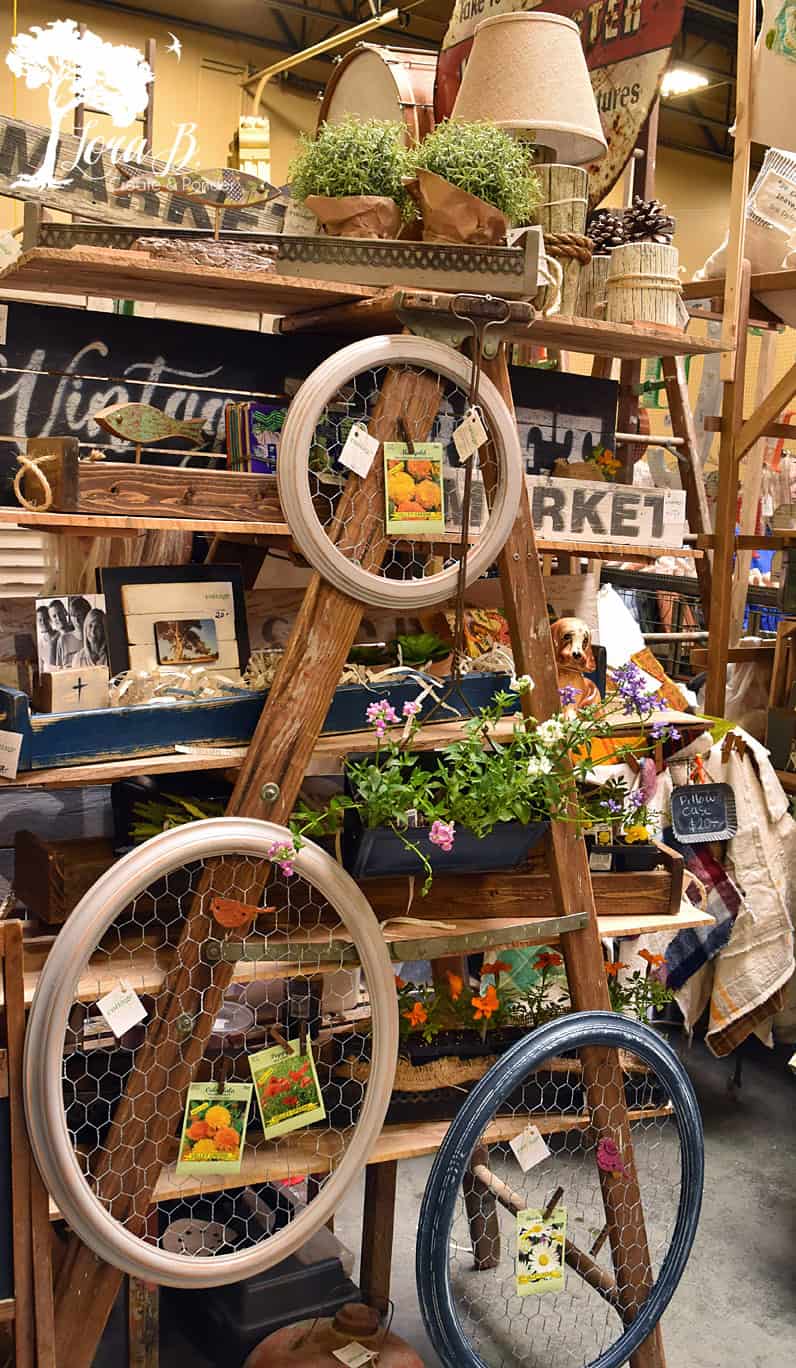 Yes, I do have a terminal case of…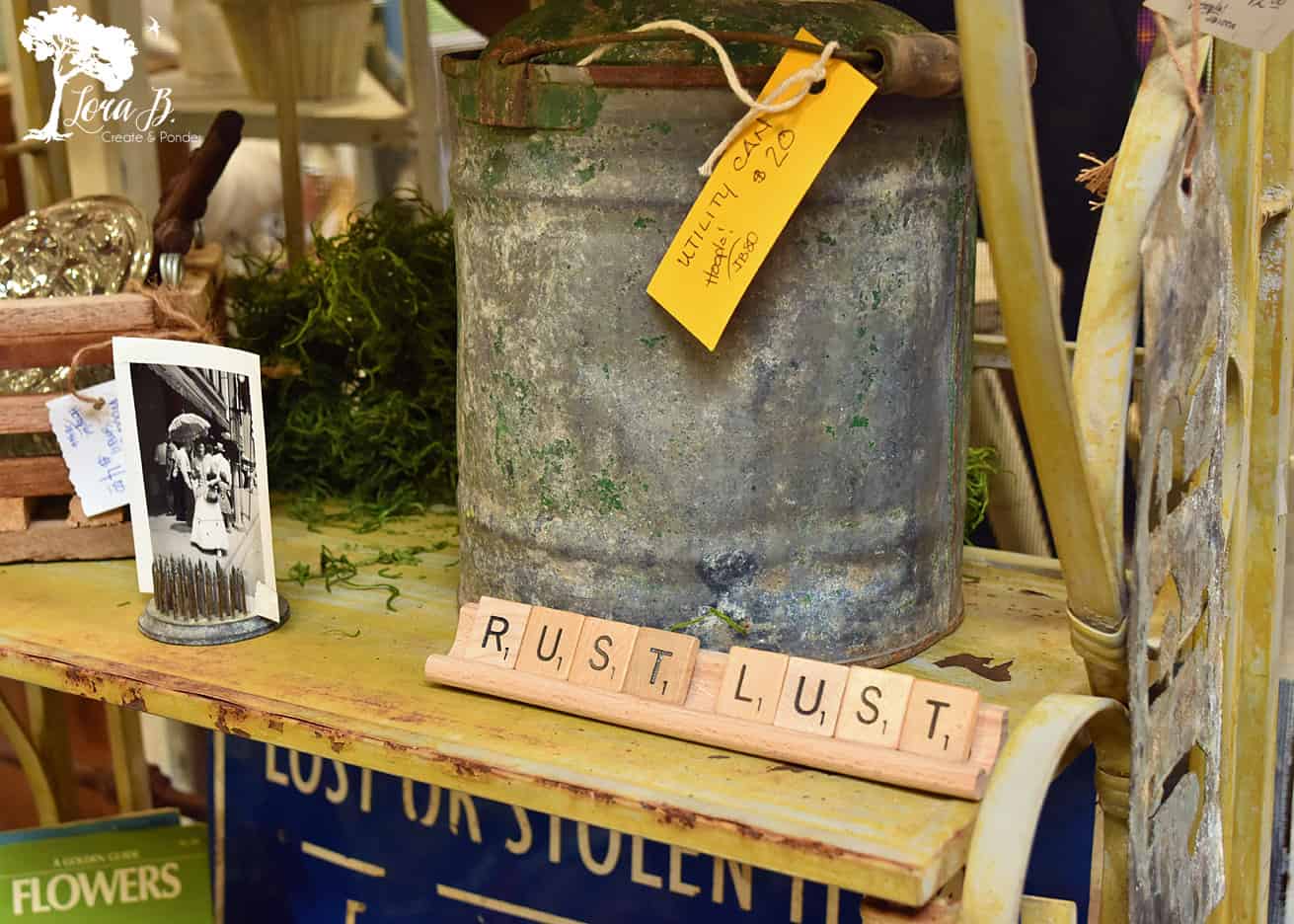 And when you tuck glimpses of spring into all that glorious patinaed metal and rust? I'm in heaven…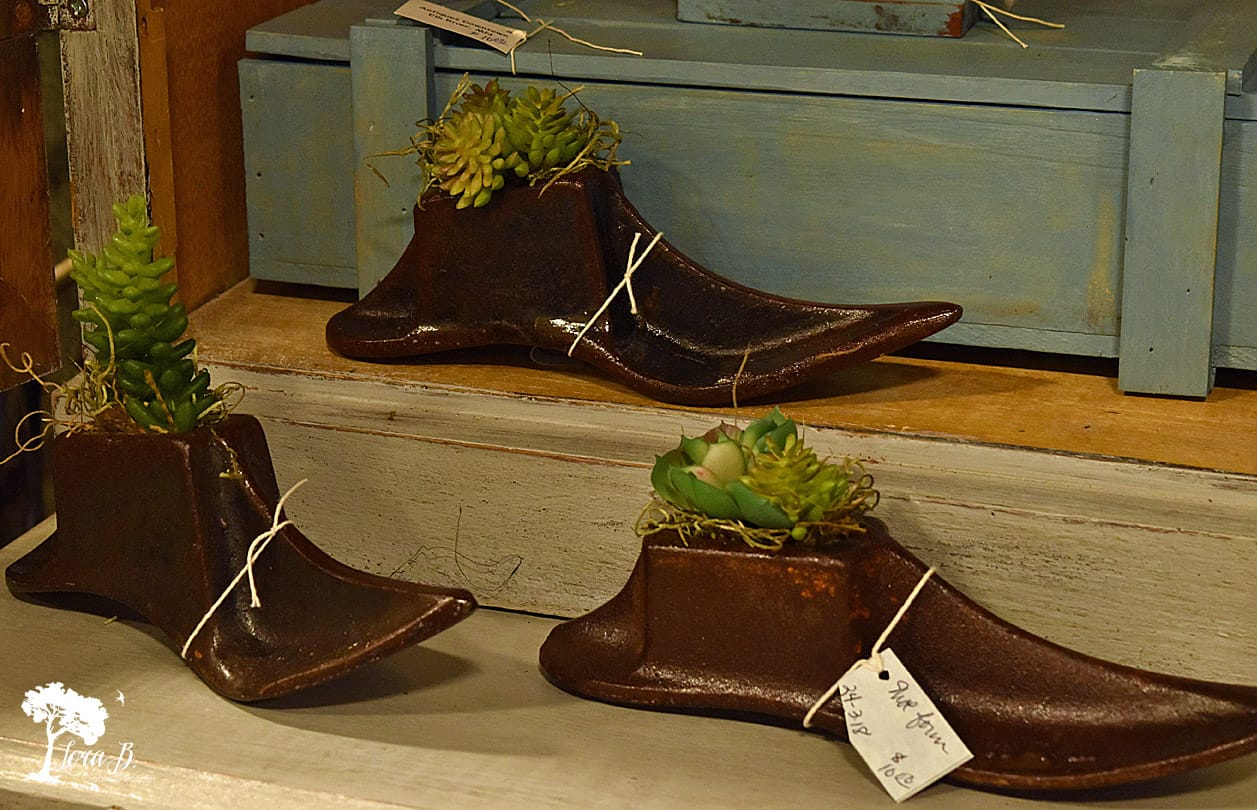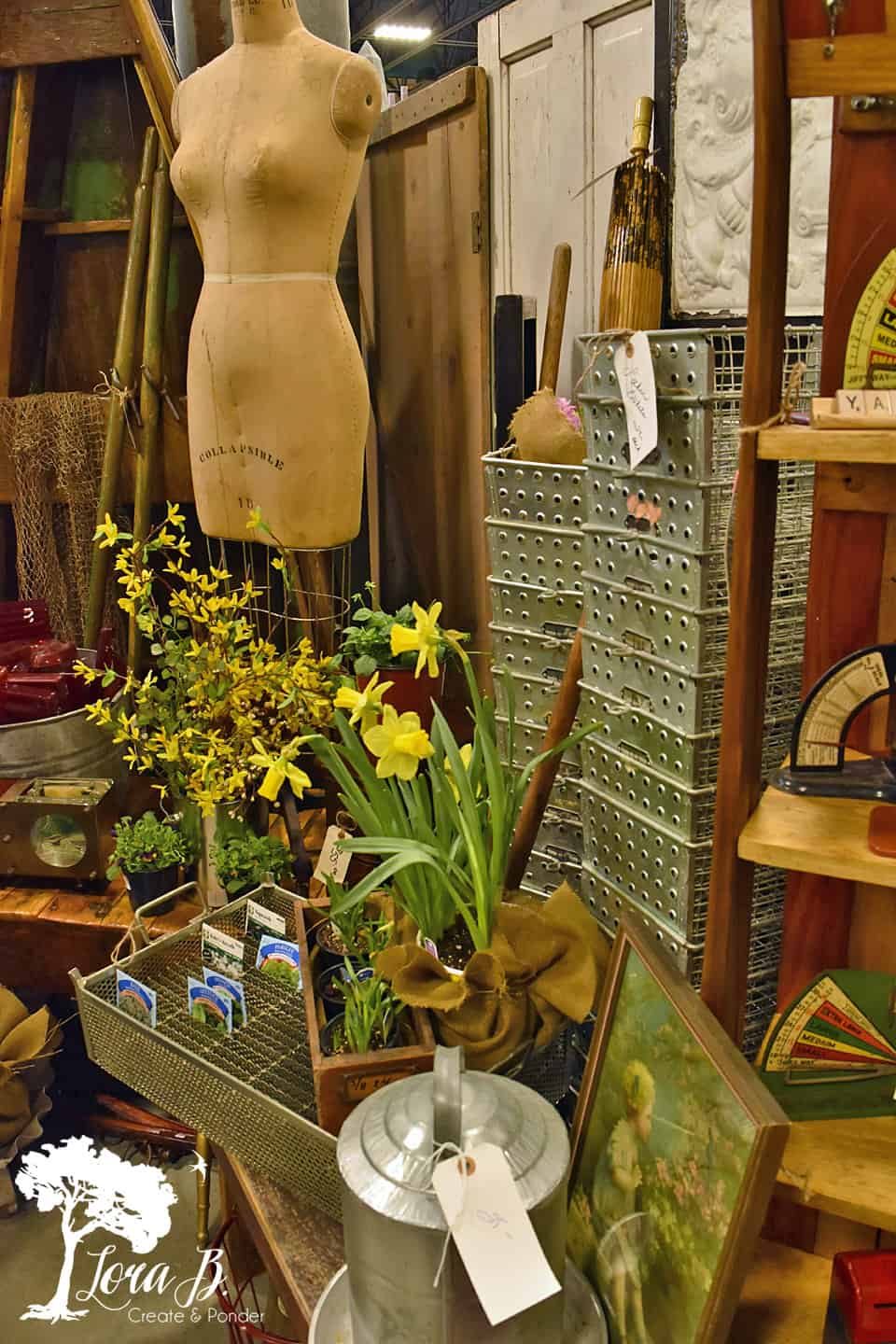 Some of the booths were filled with Opening up the Cabin inspiration! Boats, paddles, minnow buckets, coolers, all in vintage goodness was a good reminder that this winter will not last forever!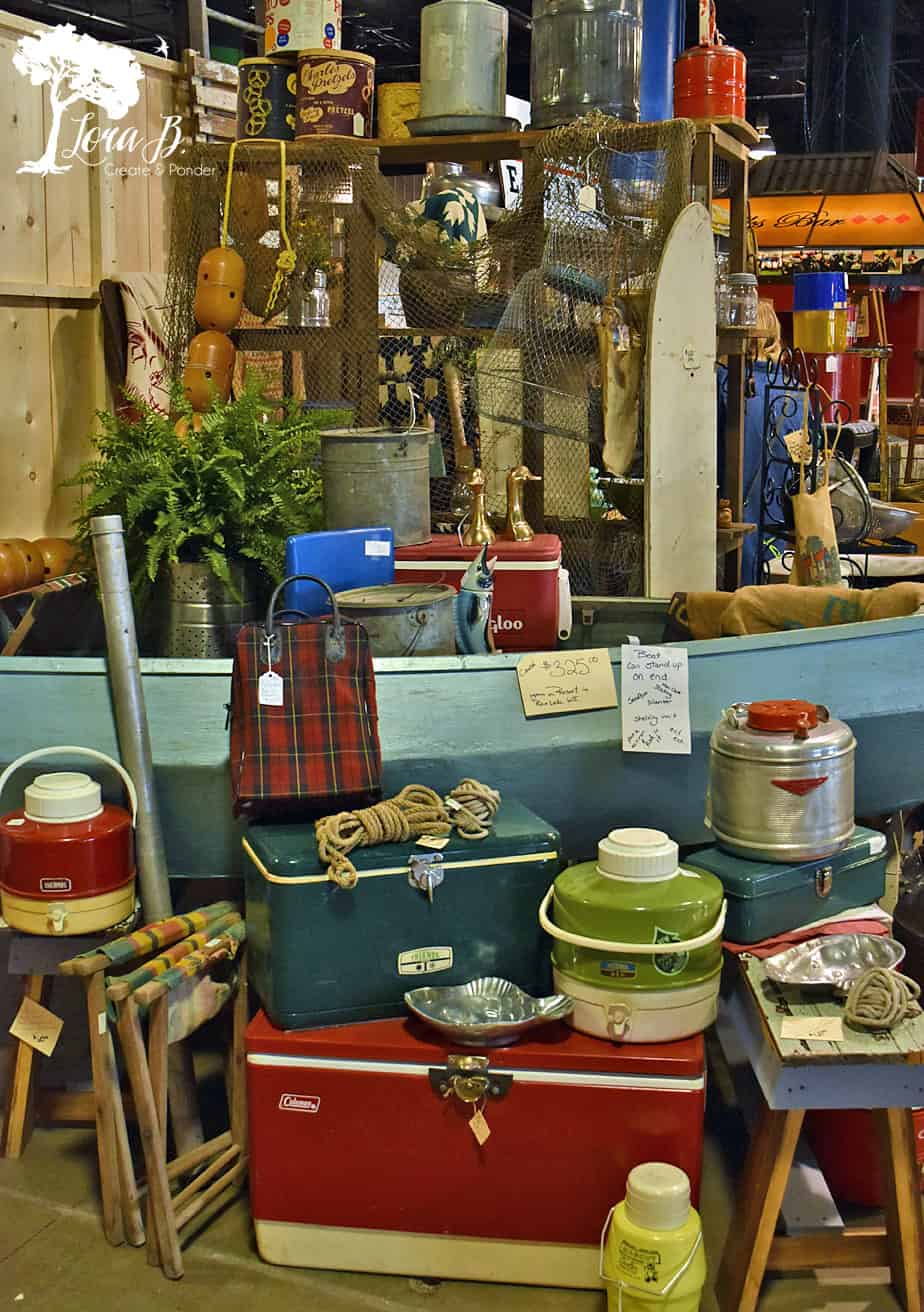 One of my favorite sweet vintage booths each year is The Purple Pincushion. Sarah designs and makes the most charming accessories for home and fashion from vintage textiles. She accomplishes all the things that I want to do in my head! It's so much easier to just buy her beautiful things;) Check out where she'll be next: Purple Pincushion.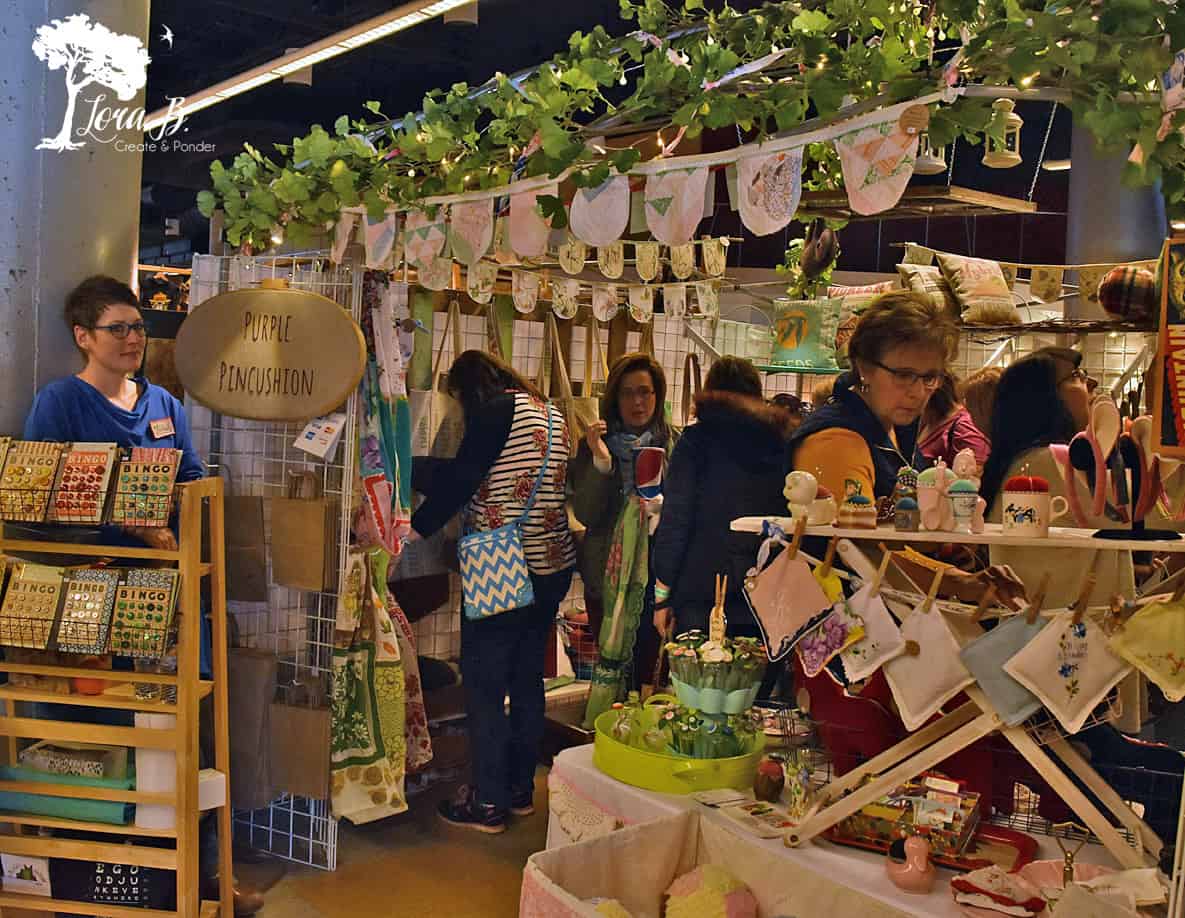 (Sorry, Sarah, I should have asked you to pose;)
All weekend long, the Flea Market Style Magazine team has corralled a wonderful bunch of demonstrators and speakers to inform and inspire. There was a beautiful springtime table all gussied up with vintage, thrifted items in the demonstration area.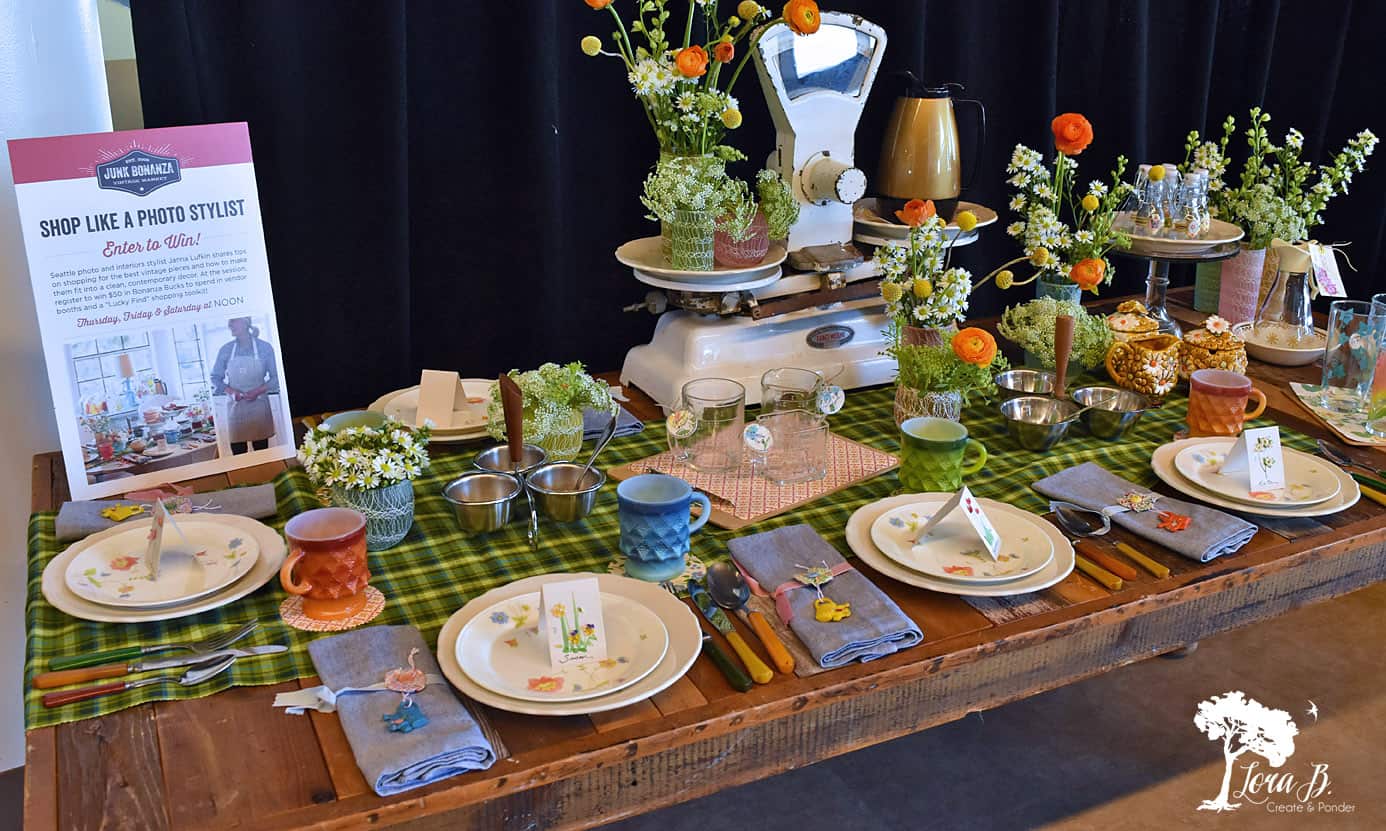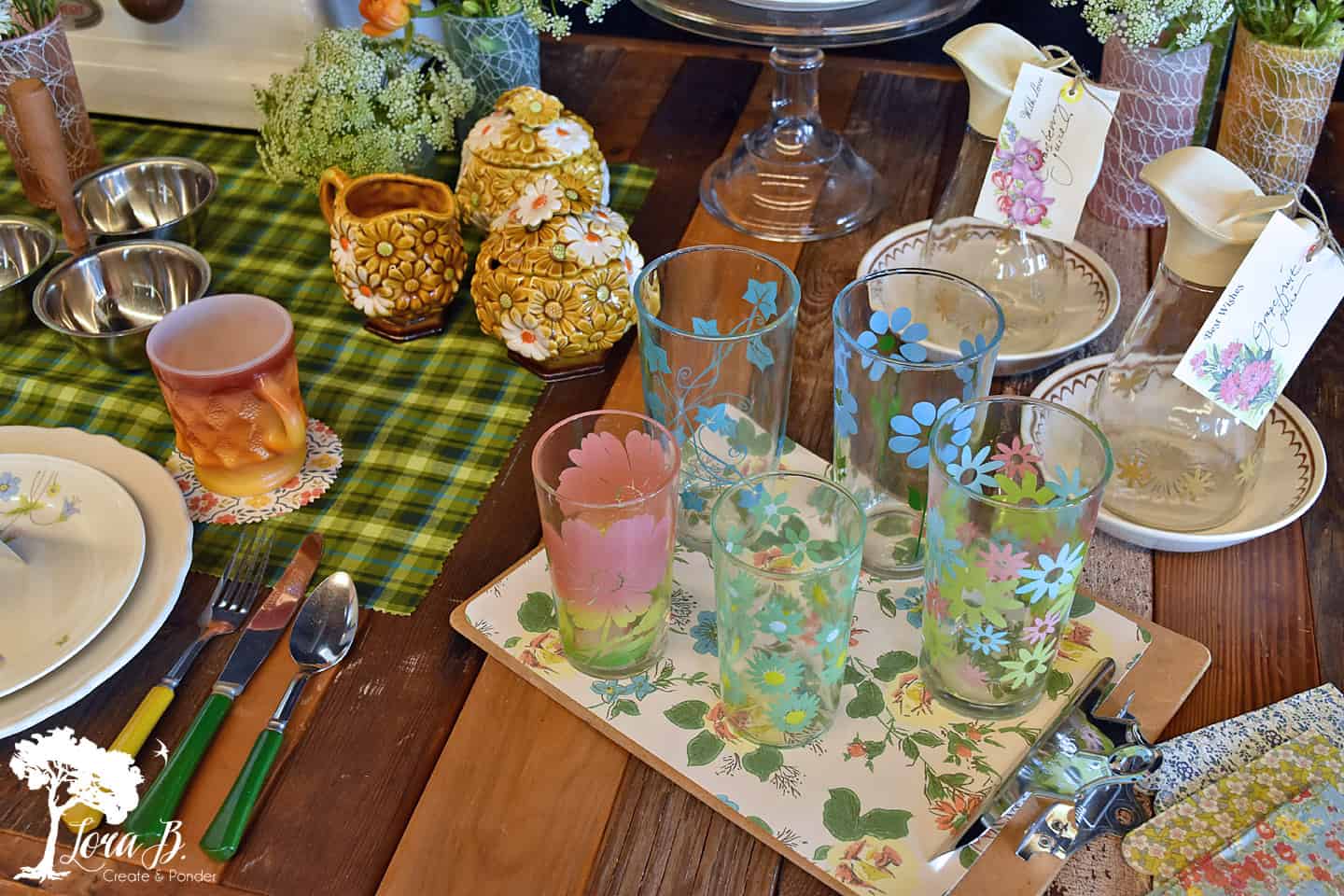 What a wonderful event! Junk Bonanza in Mpls happens twice a year-spring and fall. If you've never been, definitely write it on your calendar! Check out all the info on their site: Junk Bonanza.
Hope you enjoyed my visual summary of all the vintage-loving, junk fun!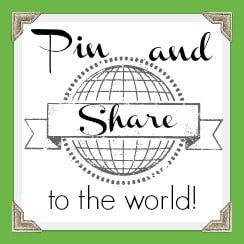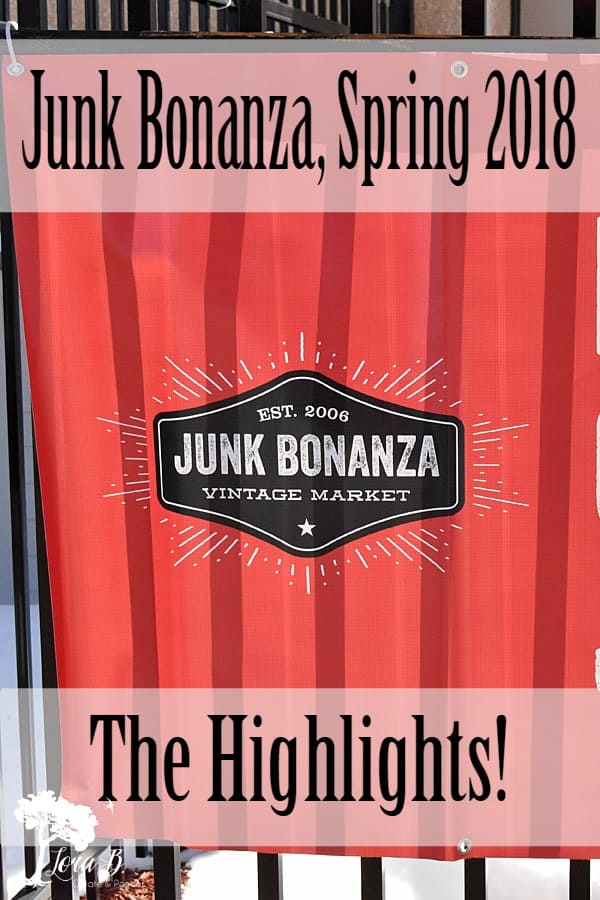 Sharing at these lovely parties:
To Grandma's House We Go