Hydrangeas, Pick them Now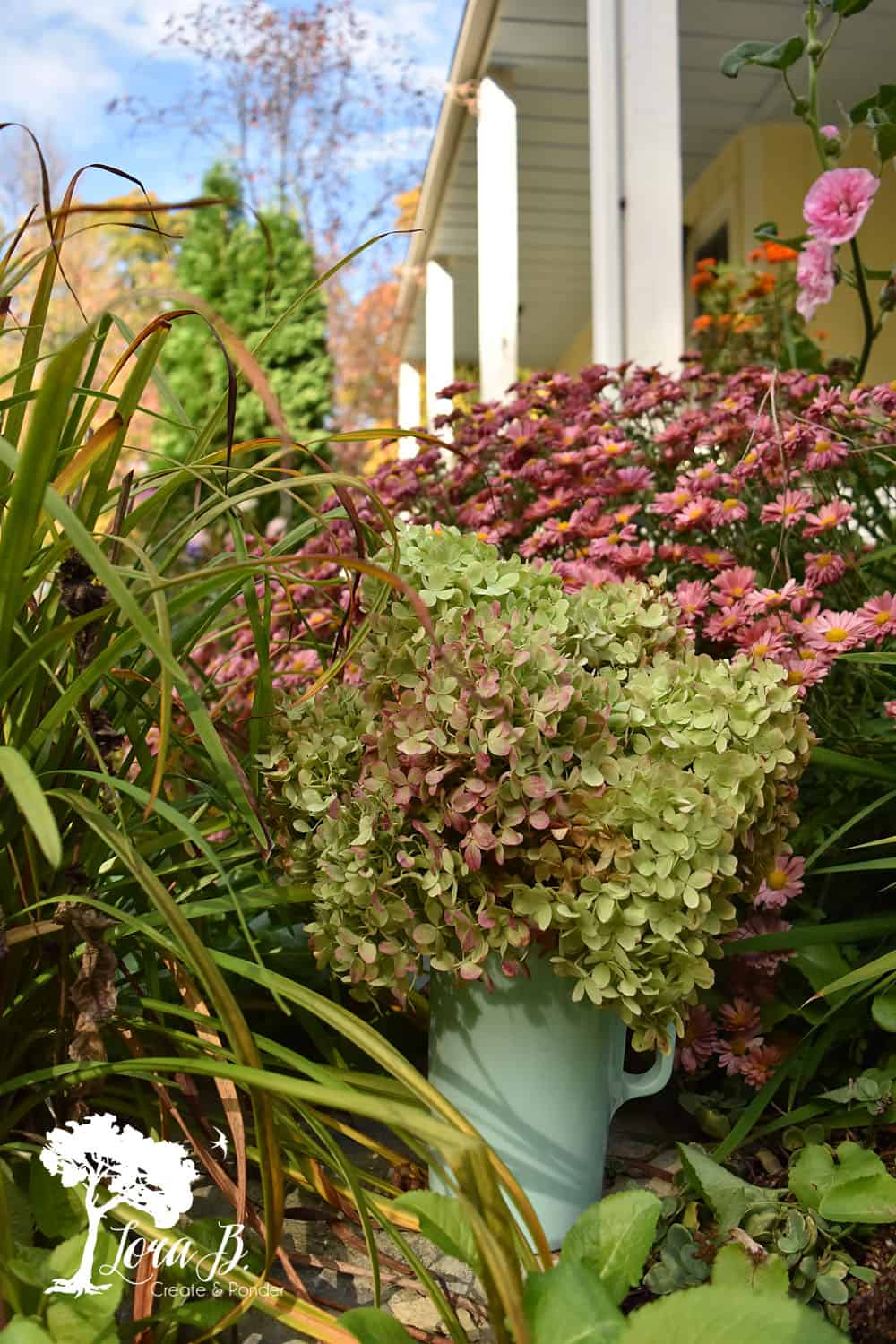 It was a beautiful fall weekend here in Minnesota, and I decided to enjoy the last fleeting days of my gardens. I've learned that if I harvest my hydraengas now, I can enjoy them through the winter months, either inside, or outside in my winter spruce tip pots.
I currently have four different kinds of hydrangeas in my yard, three of which survive well when picked and dried (and maybe if I write their name enough in this post, I'll remember how to spell it).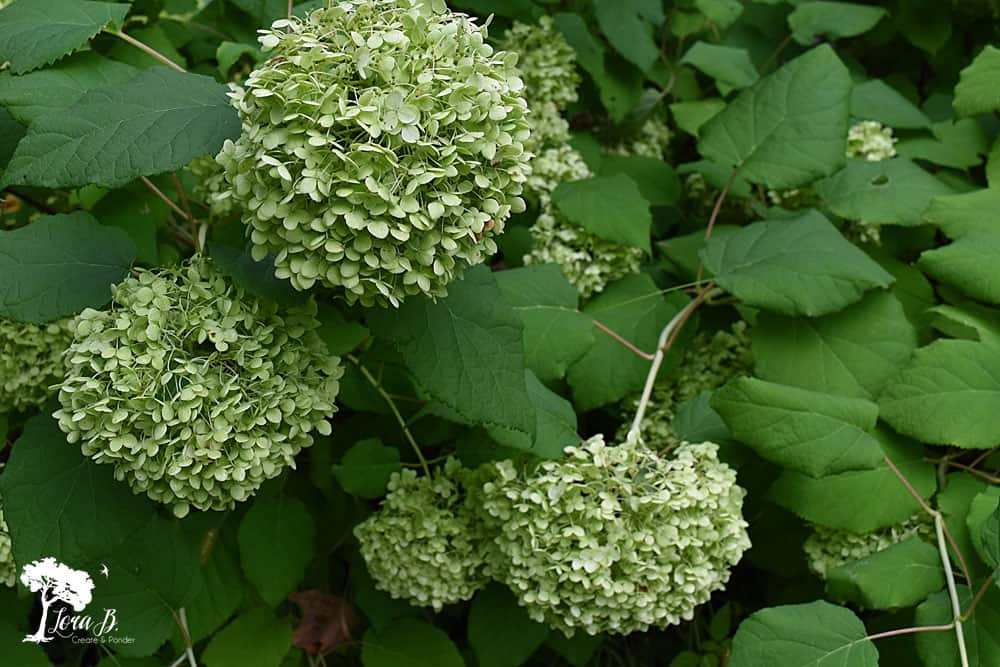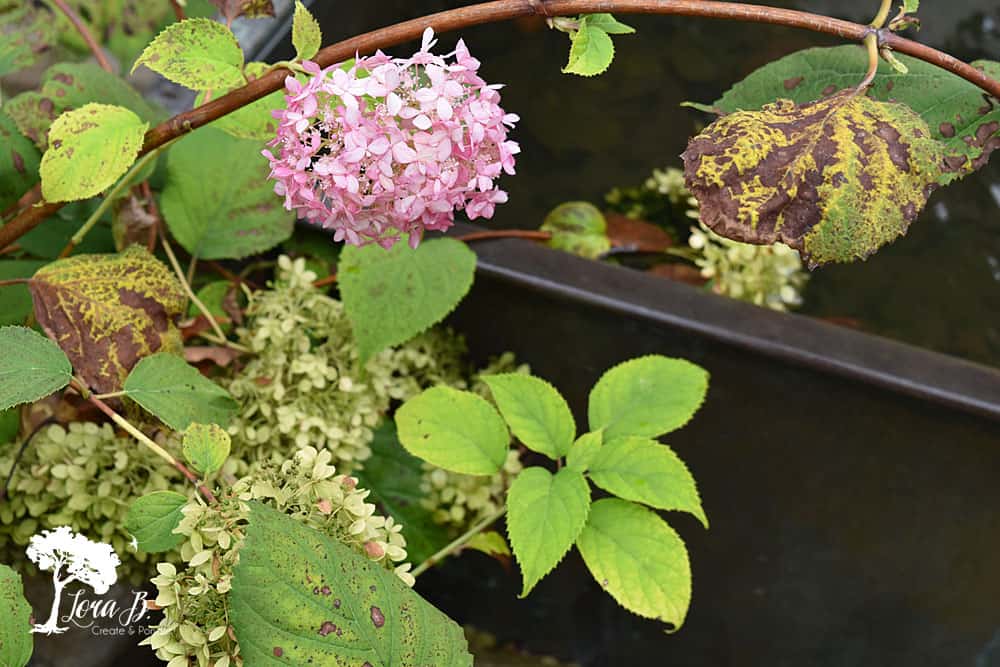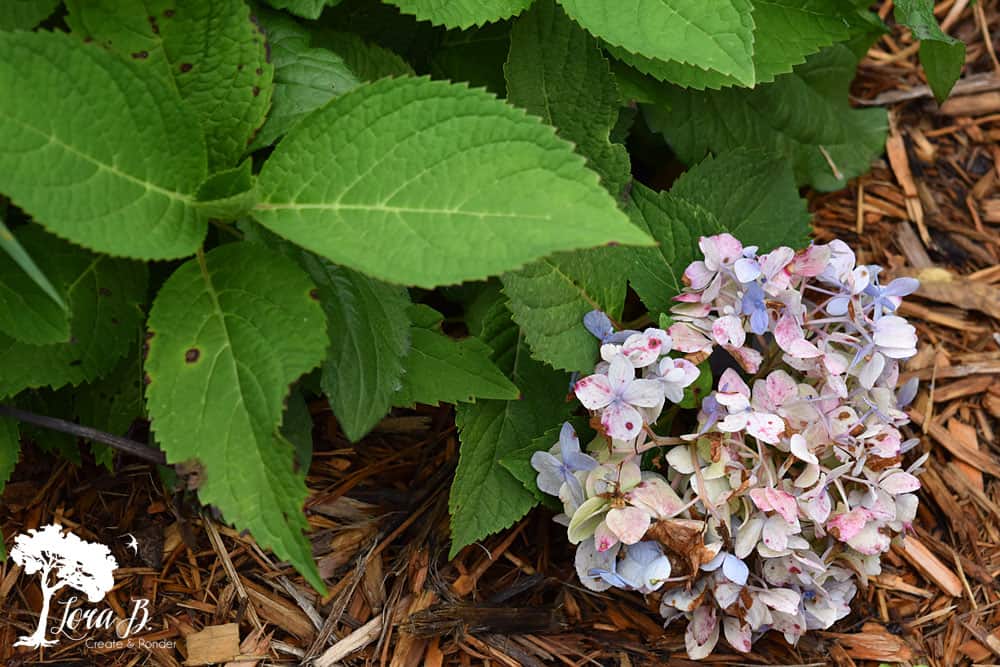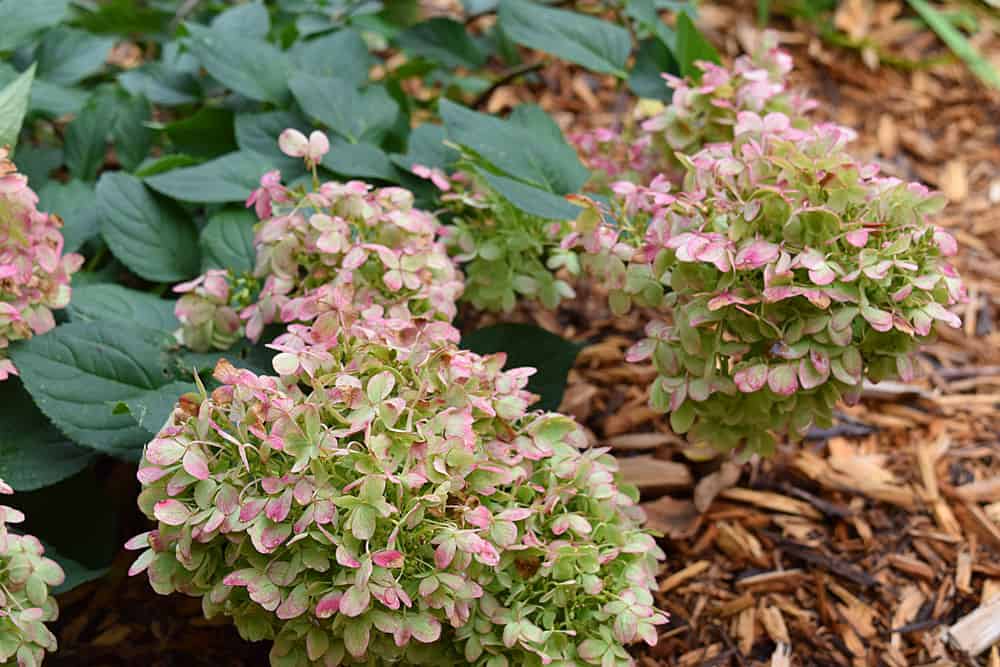 The big, round, Annabelle globes have turned a pretty green, and some have begun to turn a little coppery. I've got a couple of these, huge bushes, so I was able to pick a lot of these. My pink Annabelle, which was sold to support Breast Cancer has a tighter flower habit, and turns a gray-ish green. It's flowers aren't quite as large.
The Endless summer bush that Mr. Fix-it gave me for my birthday is just getting started. I love it's blue colored flowers, but have found this one to be a little touchy. The flowers don't fare well when picked, and therefore are not a candidate for drying.
My brand new Limelight is going to be a winner. Just planted it in June, and it already has quite a few conical-shaped green and pink flowers. The flowers are dense and will dry beautifully. I'm excited to enjoy these throughout the winter months inside.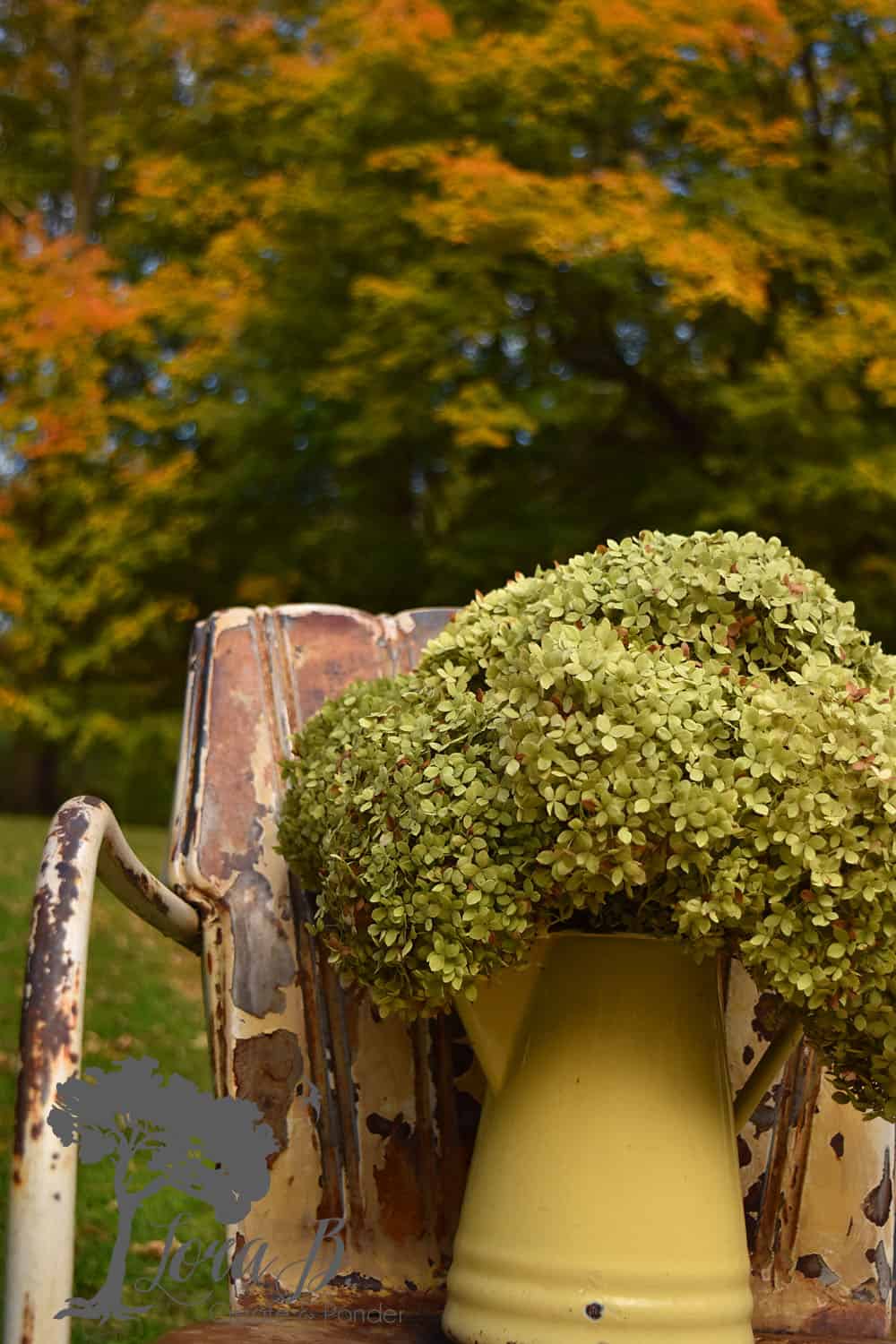 I pick a huge handful and then place them in a container of water, letting them soak up as much water as they need to get nice and plump. They just dry over time. In a couple of days, I can take them out, let their stems dry a little, and use them wherever I like. This enamelware pitcher is full of the pink Annabelles.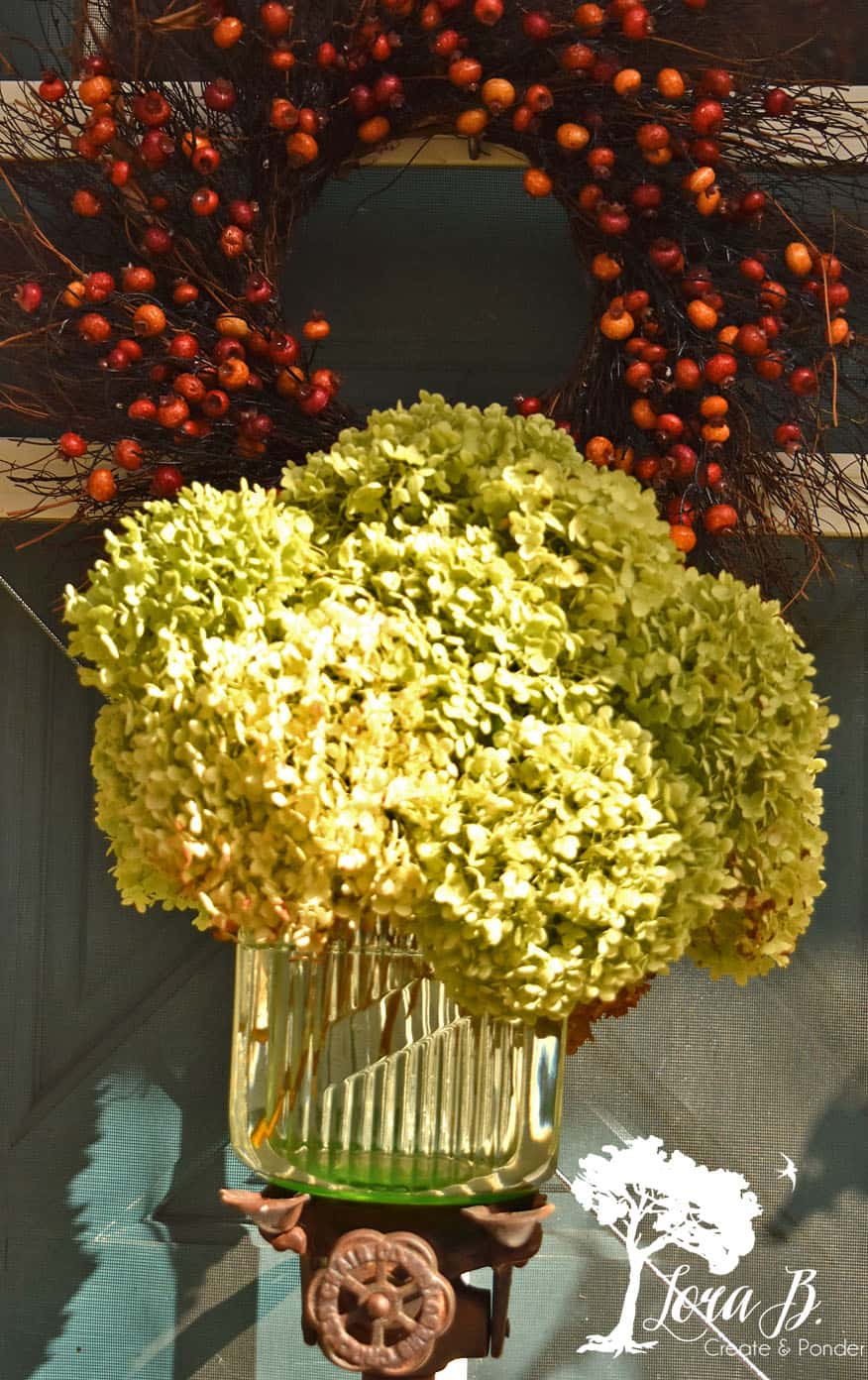 These are the white Annabelles.
I had fun with my new camera and enjoyed God's beautiful autumn canvas in my yard.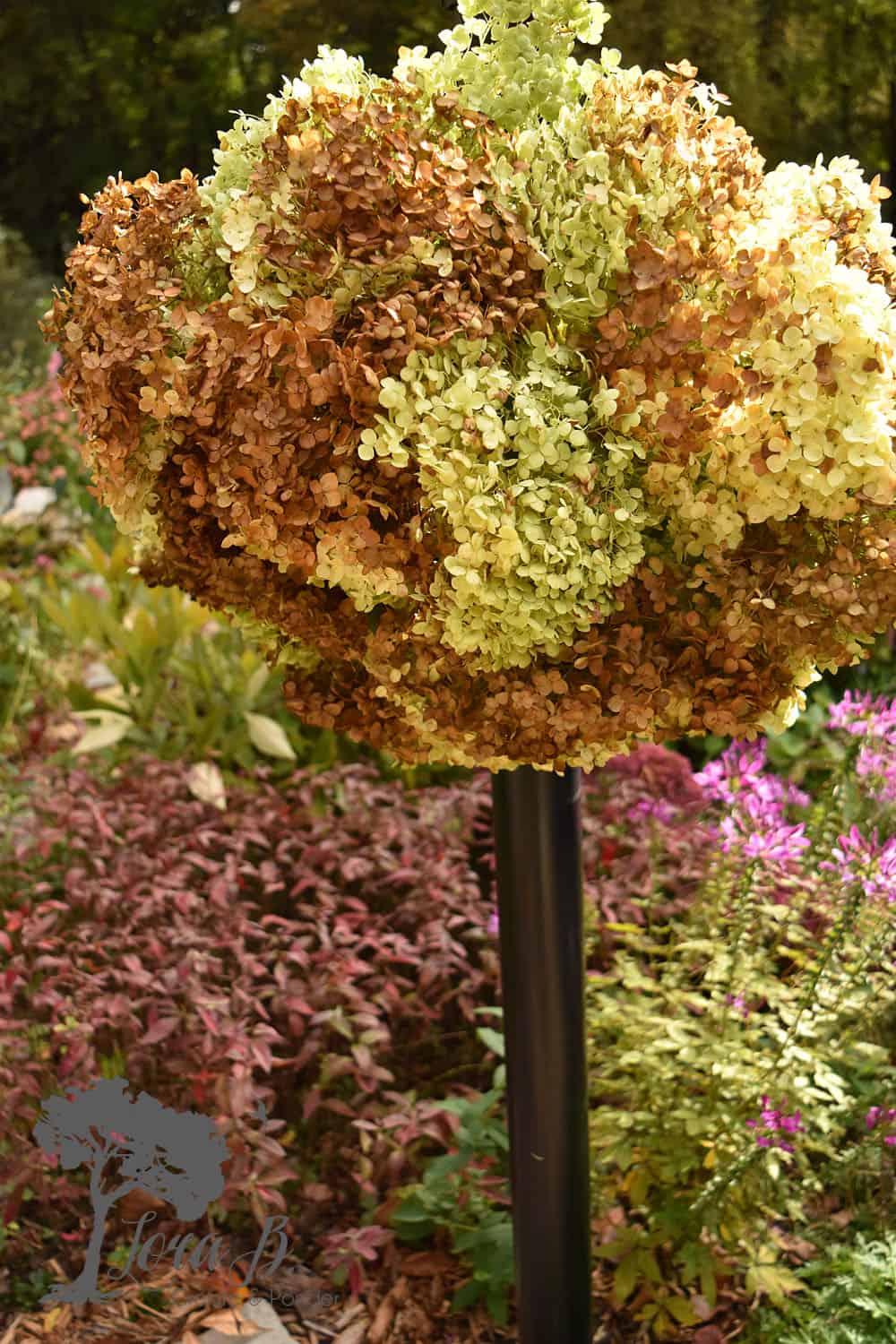 This huge bunch of Annabelles is turning coppery. I decided to just tie them up with some twine and let them dry hanging. It's quite impressive hanging in my back hall:)
I've been encouraging Mr. Freckles to play around with the new camera, because he has such an amazing eye for photography. He just thinks of angles and composition that never occur to me.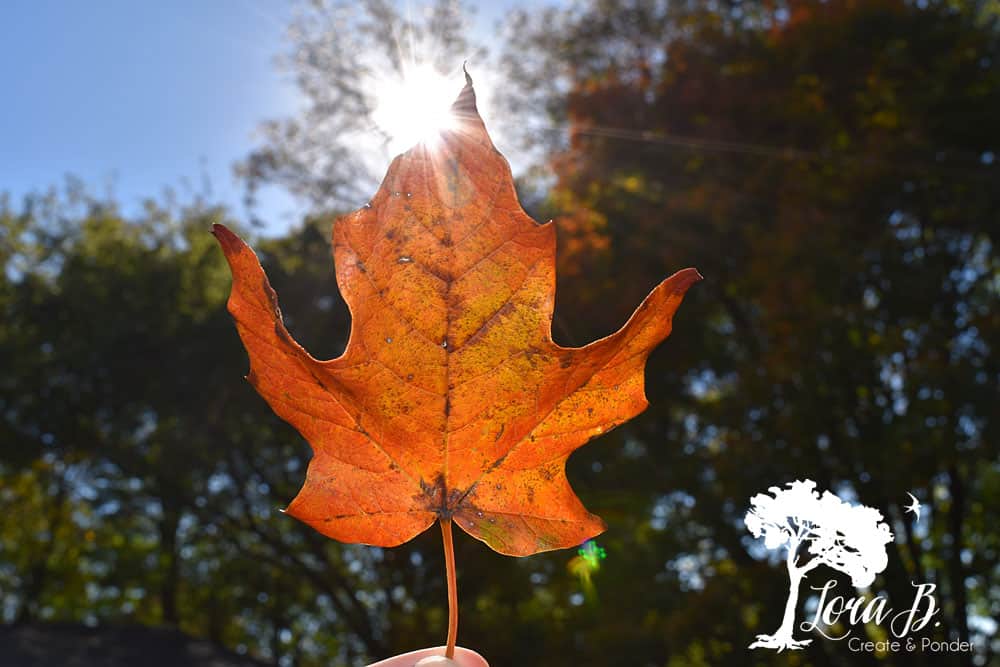 My eyes just want to soak up the colorful beauty these autumn days bless us with.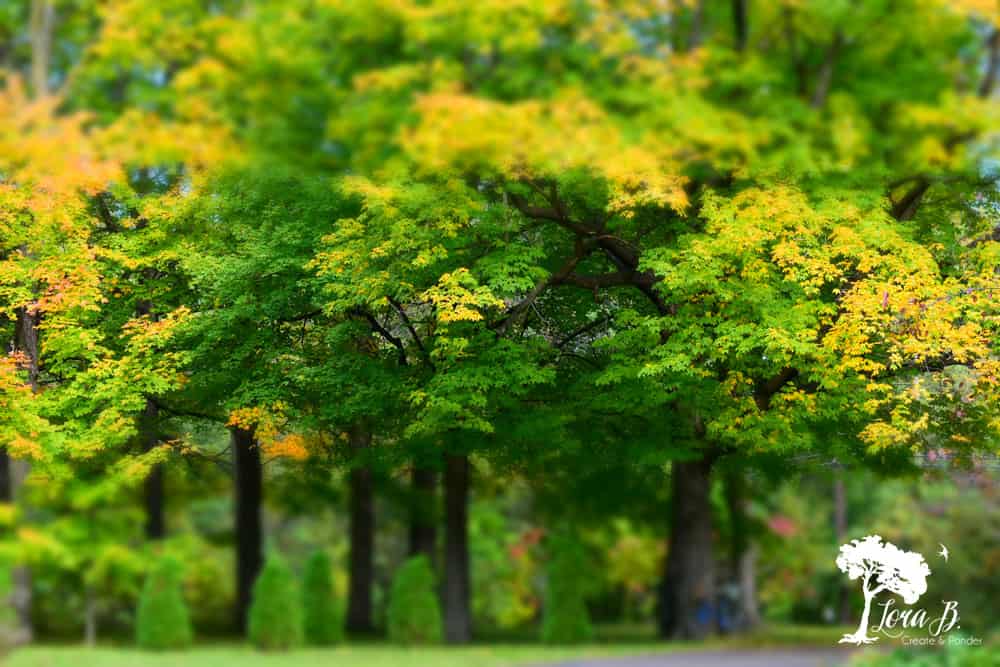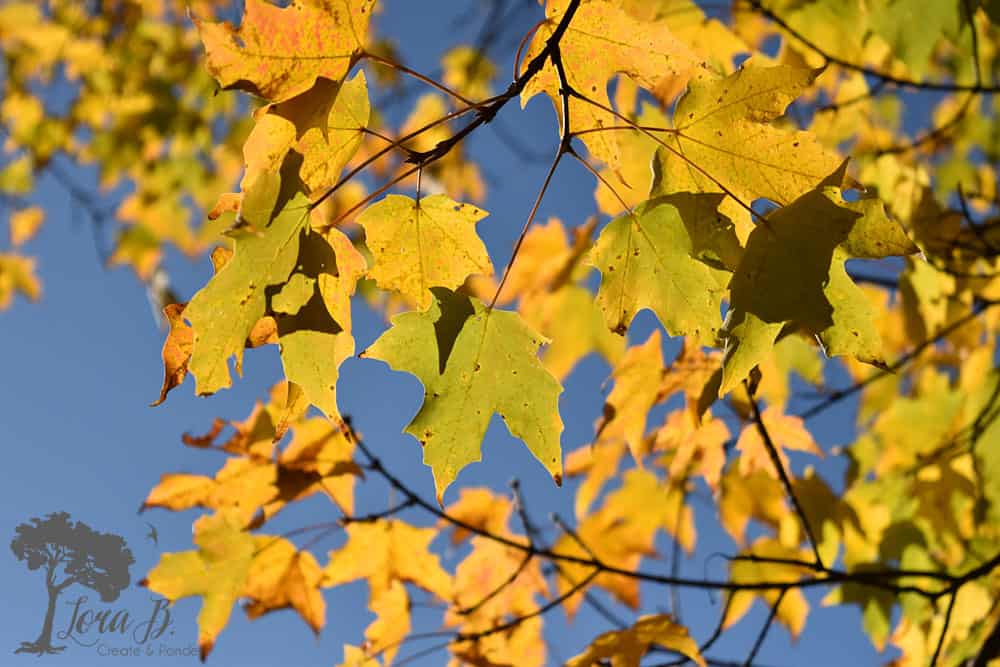 Because fall really has two phases: early, vibrant, fall, where the leaves are still on the trees, changing colors, and then late fall when the leaves fall off, the garden has experienced frost, and the colors are more subdued, ready for that first dusting of snow.
I love the early, vibrant fall when my eyes can feast on the myriad and depth the color wheel has to offer. And then when that cold snap hits, I'll be ready to make the first batch of chili. I'm definitely already in the soup mood.
How have you been drinking in this beautiful season? Apple orchards, football games, marathons?