How to Upcycle Vintage Metal Trays into a Tiered Stand
Vintage metals trays can easily be upcycled into a tiered stand by adding sections of spindles. Here's the simple how to.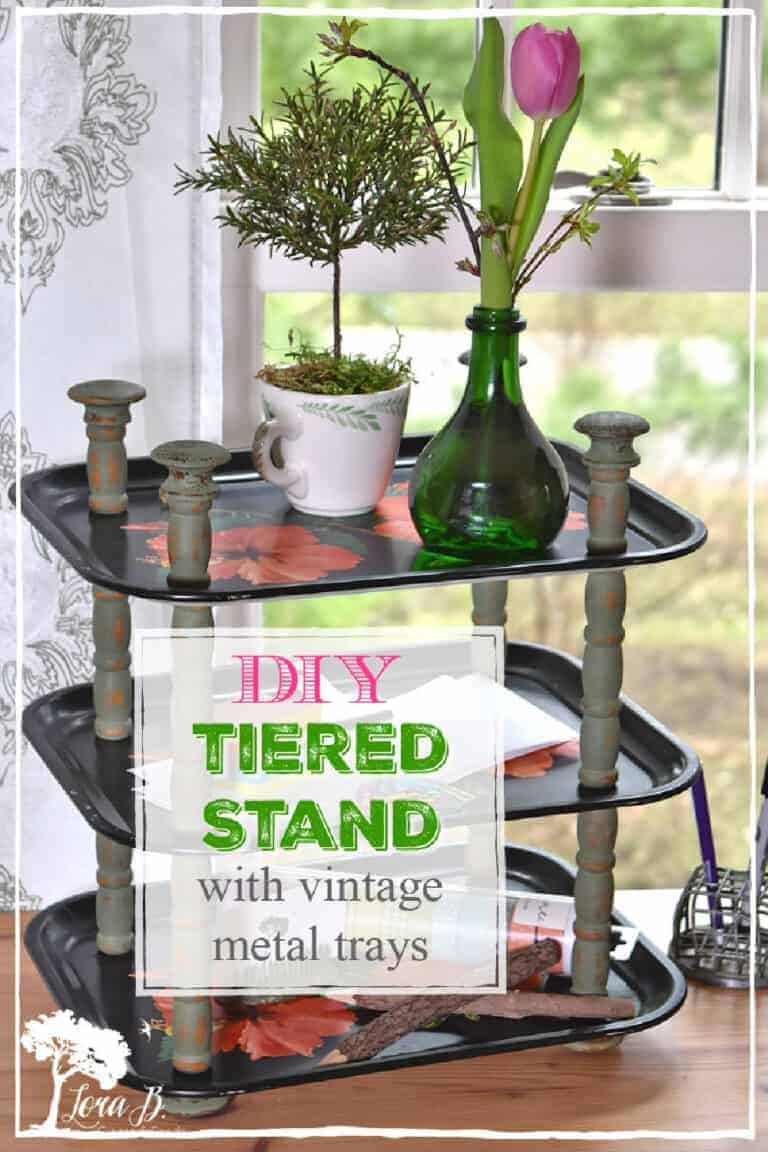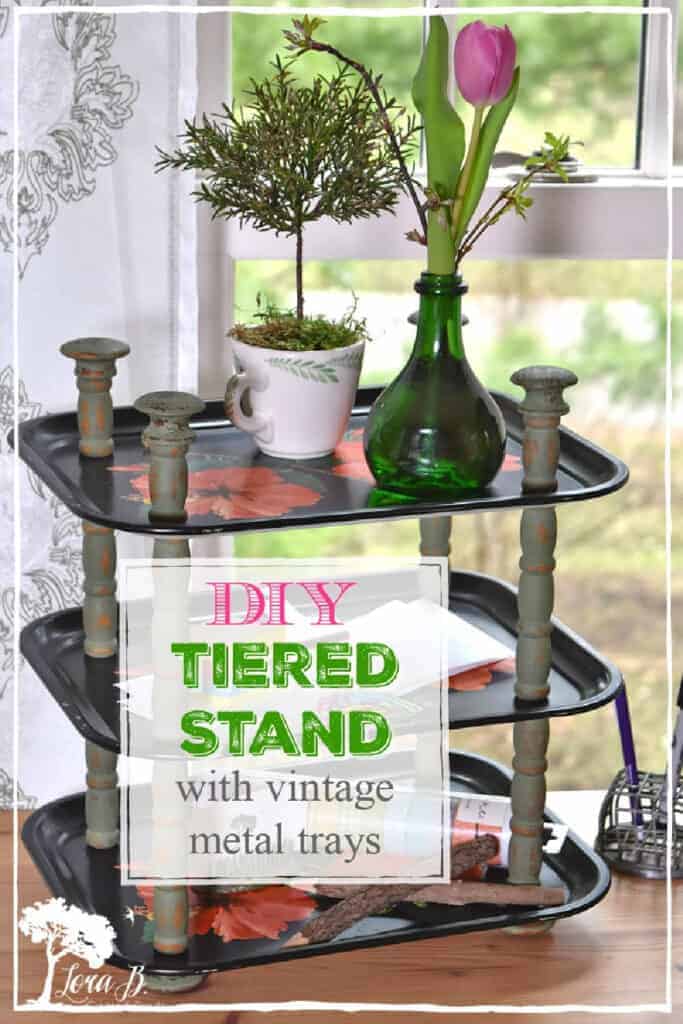 Vintage patterned metal trays are so fun to pick up at secondhand sales for fairly cheap. And they can be found in a wide variety of designs from florals and nature-inspired motifs to lace and scallops. The colors and designs seem almost endless; just when I think I've seen them all, I'll find one I've never seen before. That's the fun of collecting!
Since I've amassed quite a few, I decided I wanted to enjoy them for more than just eating on or adding to a vignette. I had 3 black ones with hibiscus flowers; I decided to repurpose so I could enjoy their beauty in a new way!  Here's How to Upcycle Vintage Metal Trays into a Tiered Stand.
This project is part of our monthly Thrifty Chicks Junkover Challenge, where a creative group of blogger friends all upcycle with a theme. Today you're going to get tons of ideas for upcycling trays. I can't wait to see what everyone came up with! I'll have everyone's links at the end.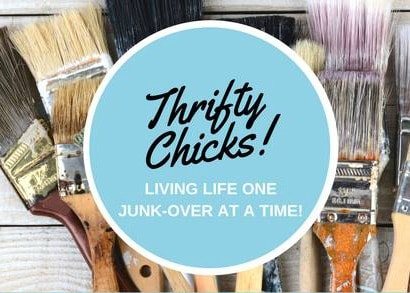 How to Upcycle Vintage Metal Trays into a Tiered Stand
For your convenience, this post contains affiliate links. If you make a purchase, I may receive a commission. There is no additional cost to you. My full privacy policy is here.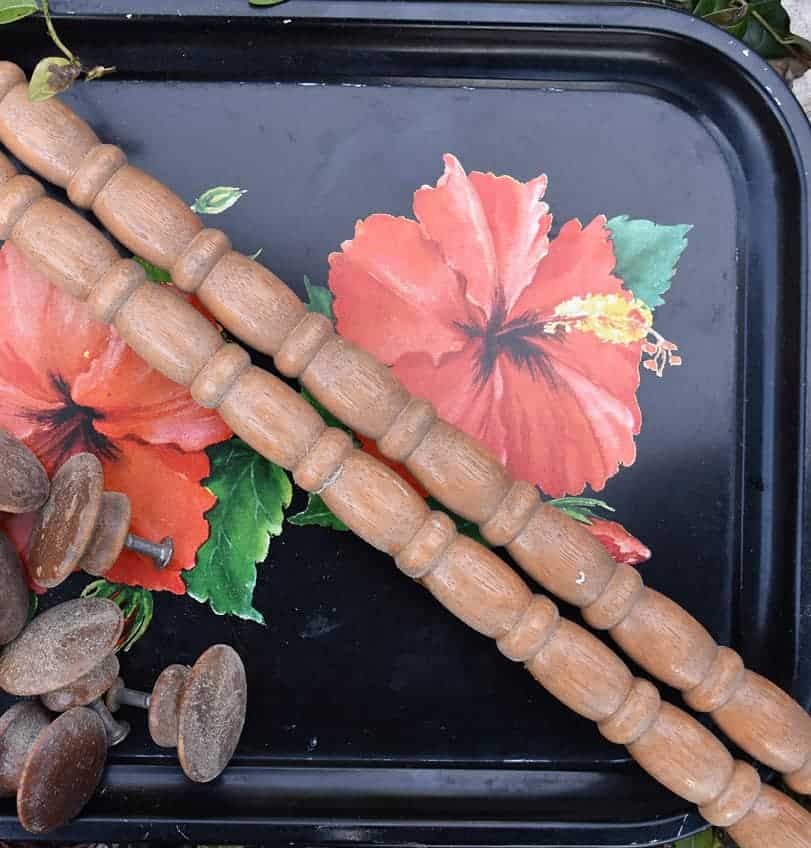 Materials Needed:
3 vintage metal trays
old crib spindles (I used a Jenny Lind style)
8 old wooden knobs
12- 3/16″ x 2″ dowel screws (like this, but different size)
drill with 5/32″ bit
To Begin, Cut and Prep your Spindles and Knobs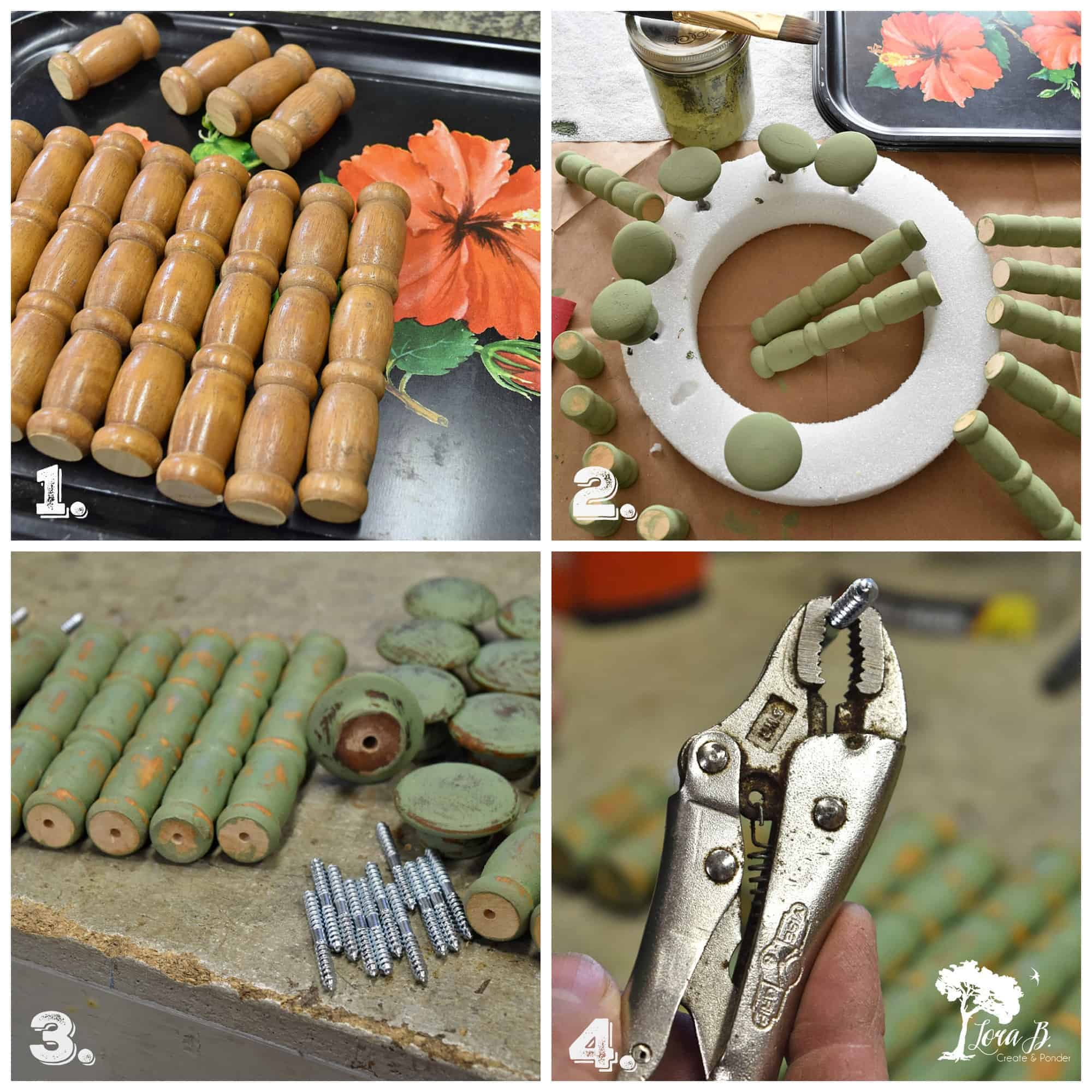 Cut spindles into 8-5″ sections and 4-2″ sections. Work with the design type you have. I wanted the small pieces to have a rib at the top and the bottom to look like a thread spool.
If desired, paint your spindles and knobs to coordinate with your trays. I painted mine with Miss Mustard Seed Luckett's Green Milk Paint (get it HERE). Once 2 coats were dry, I distressed them and sealed with Miss Mustard Seed's Hemp Oil (get it HERE).
Drill holes in all the ends of your spindles and your wooden knobs. Use a 5/16″ bit. Some of my wooden knobs had too large of holes in them already. Those knobs will get glued onto the screws (because they were a little loose). I used E6000 glue (get it HERE).
To insert the dowel screws into the spindle pieces, it really helped to have a vise grip pliers. Use the tight grip on the pliers to hold one end of the screw and turn the pliers around the spindle.
Assemble your Metal Tray Tiered Stand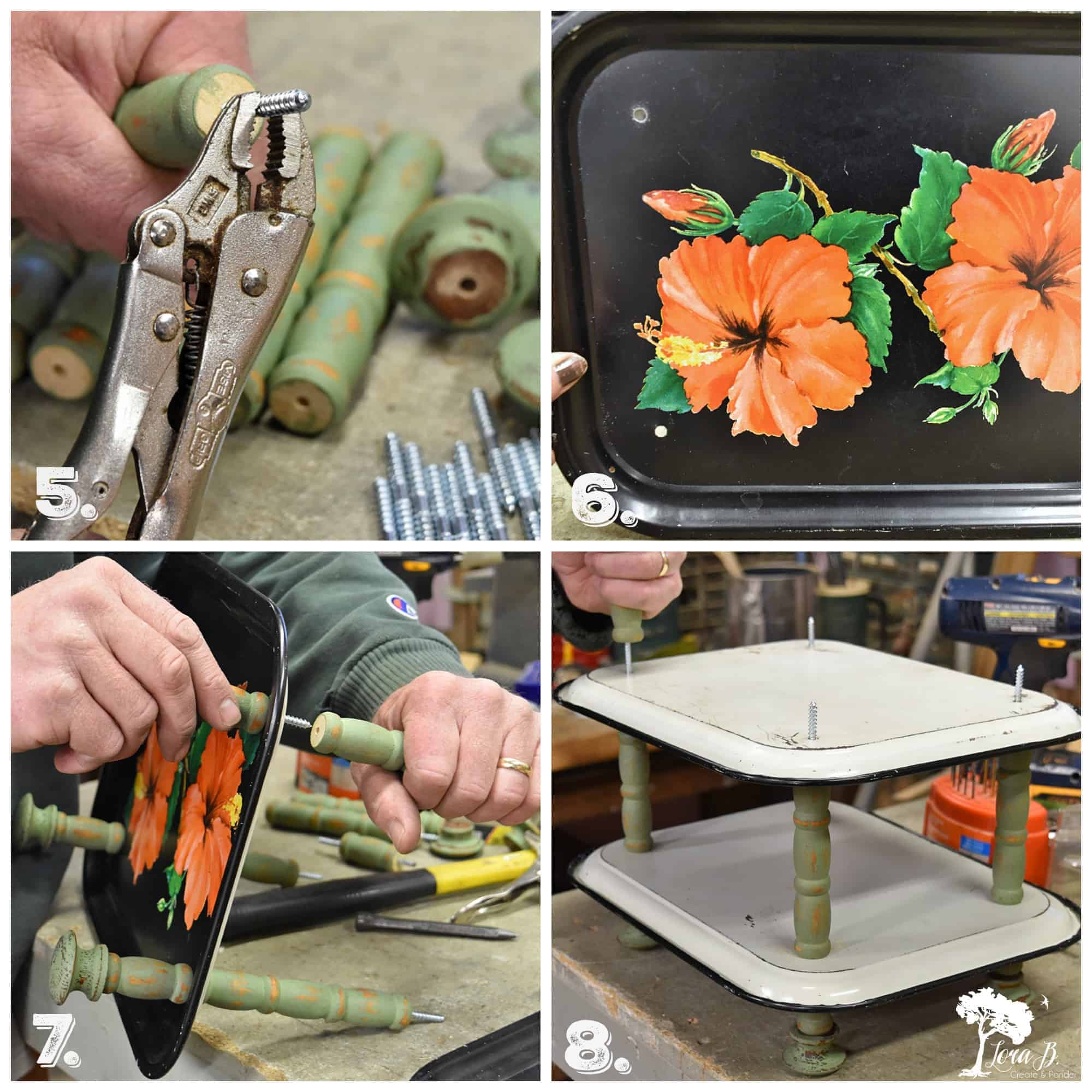 5. Up close view of inserting the dowel screws into the spindles with the vise grip pliers.
6. Drill 4 holes at the corners of your 3 vintage metal trays. Make sure they line up well to each other.
7. Assemble your tiered metal tray stand. We went from top to bottom: knob, small spindle piece, 1st tray, then spindle, 2nd tray, spindle, 3rd tray and knobs on bottom for feet.
8. Here's the assembly process.
How Can You Use Your Tiered Tray?
This tiered tray is not meant for heavy duty use, but can be fun for function and decor. I pictured it being used at a desk as a pretty way to corral all the things that seem to litter my flat desk surface. And of course to hold a little something pretty along with it!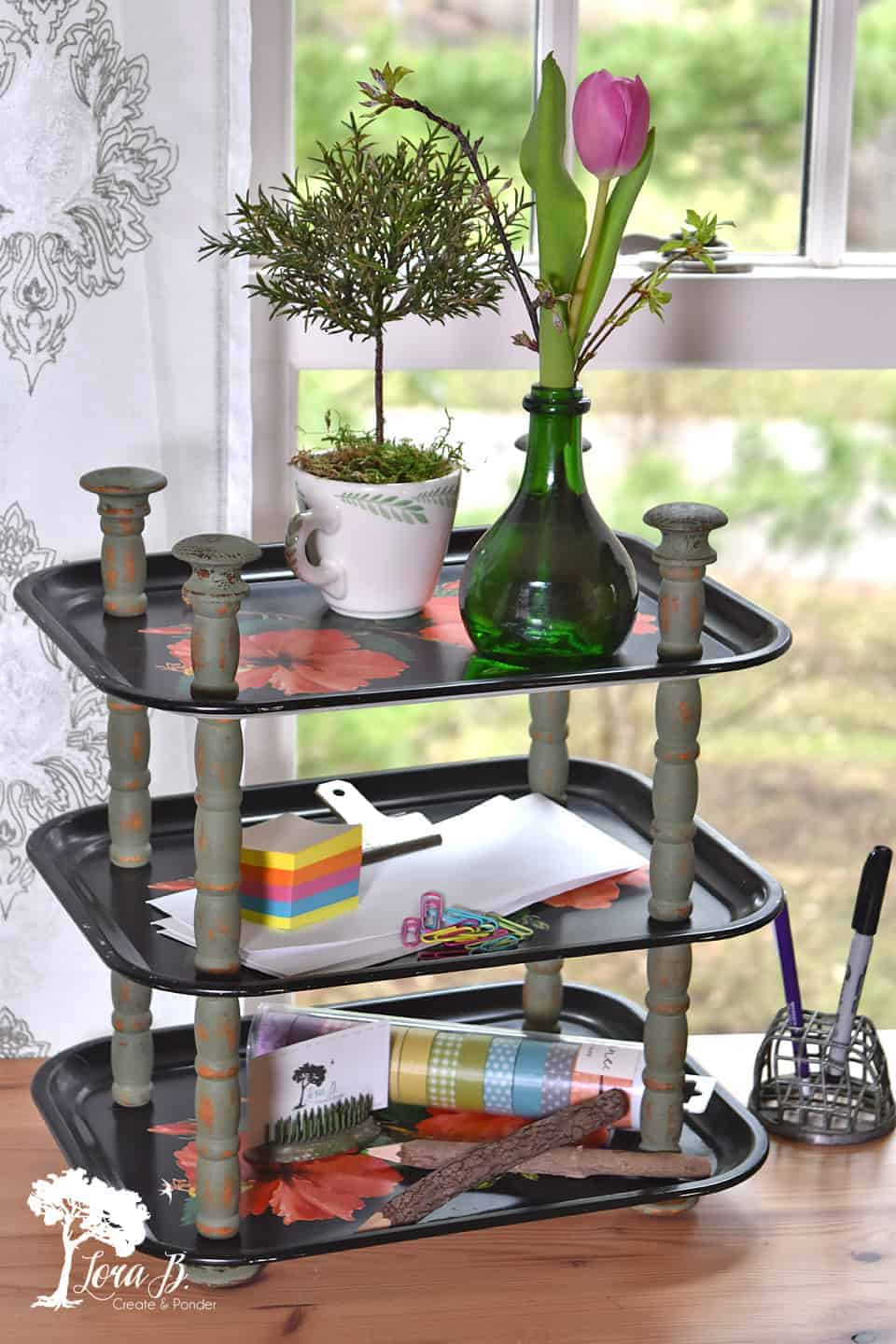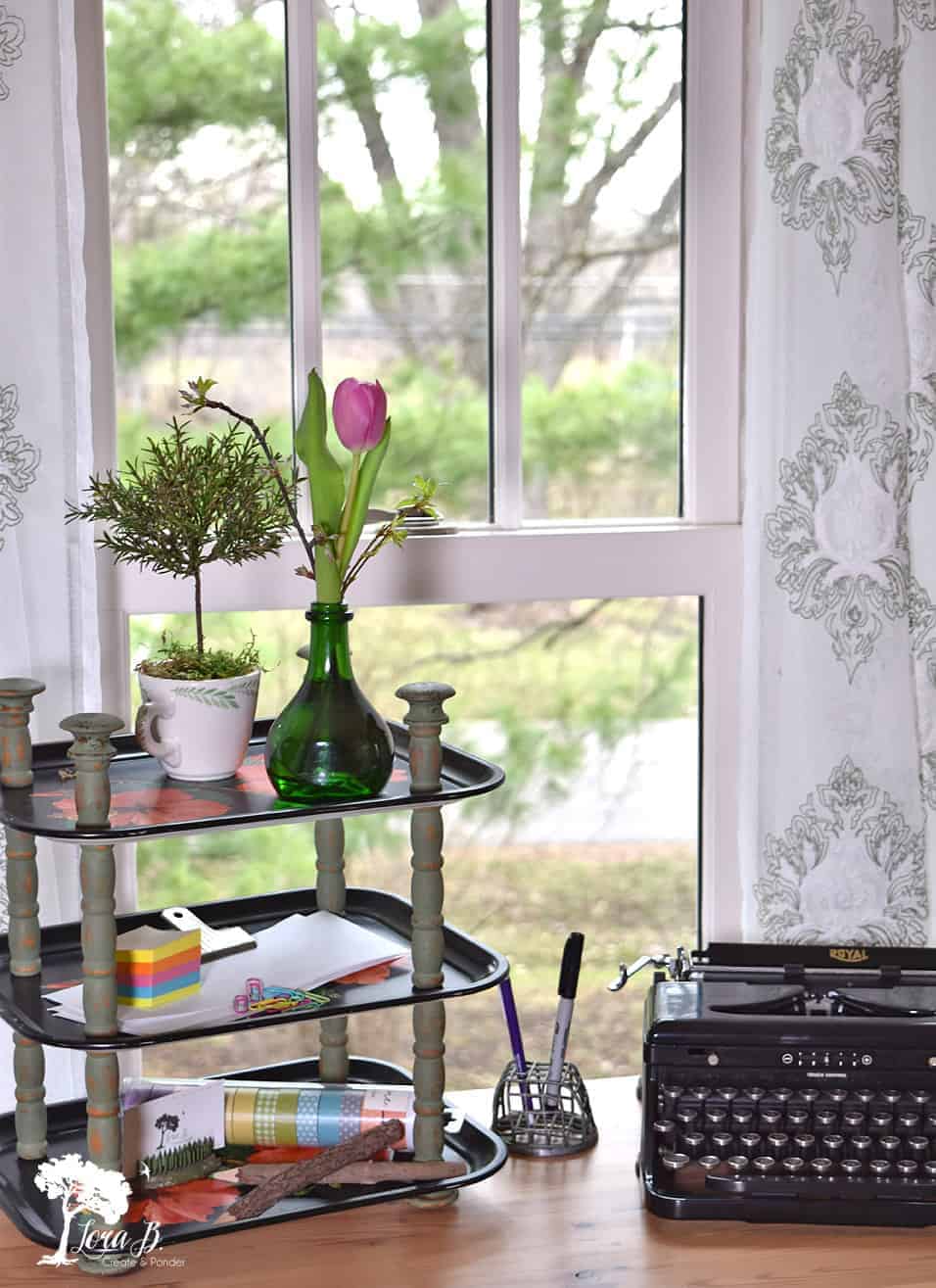 The knobs at the top could be used to hang something, too. And because the trays are metal, you can keep things in place with magnets.
How would you use this metal tray tiered stand? Jewelry? Coffee station? Do you happen to have 3 vintage trays laying around that need a new lease on life? Now I want to make another in a totally different design with different colors, with some of the rectanglular-shaped trays I have;)
Enjoy this Project? Become an Insider, for FREE!
If you enjoy new ideas for old things, you'll love the tutorials, tips and tricks in my Insider's Resource Library! Become an Insider, and you'll get FREE access to all the Insider information, plus fun seasonal printables. You'll also stay creatively motivated with my weekly email. I'll send you the password today!
For more of our upcycled Thrifty Chicks Project Challenges, see HERE.
Hope you enjoyed this How to Upcycle Vintage Metal Trays into a Tiered Stand!  Enjoy the rest of the Thrifty Chick's upcycled tray ideas down below!
Pin, Share, and Enjoy the Rest of the Inspiration!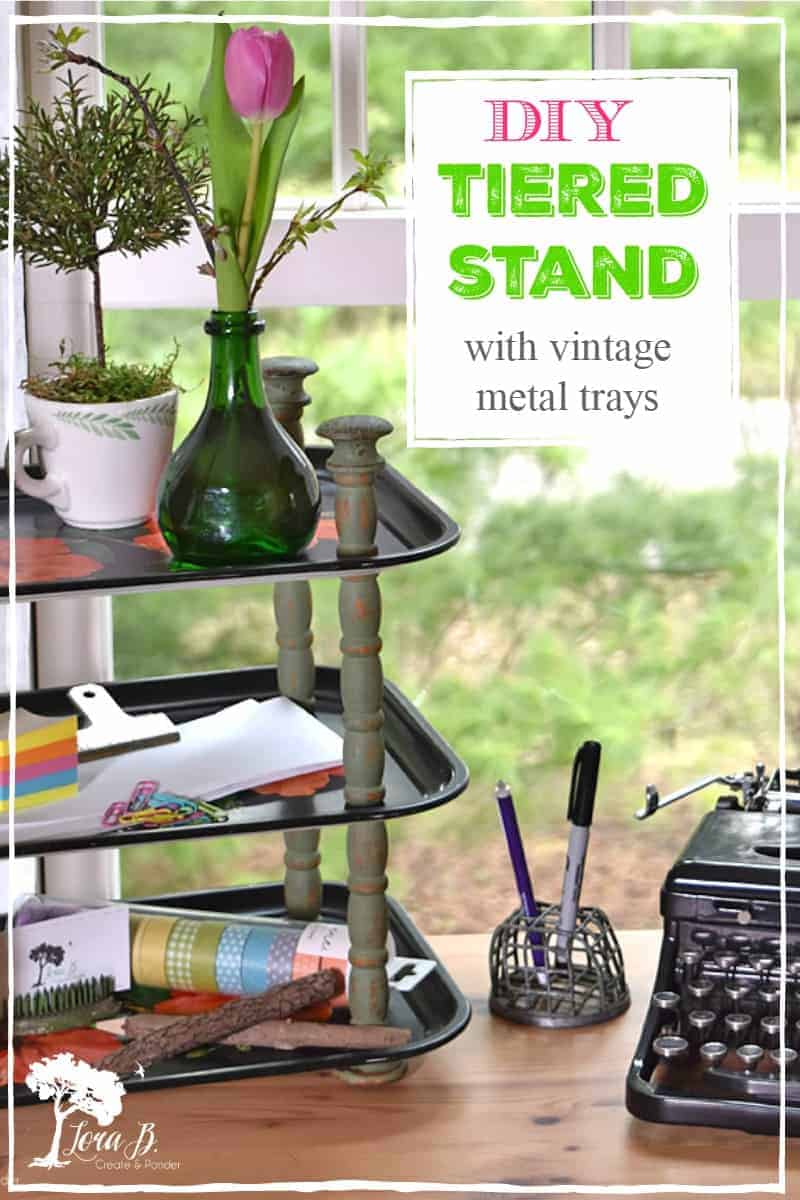 Thrifty Chicks Tray Challenge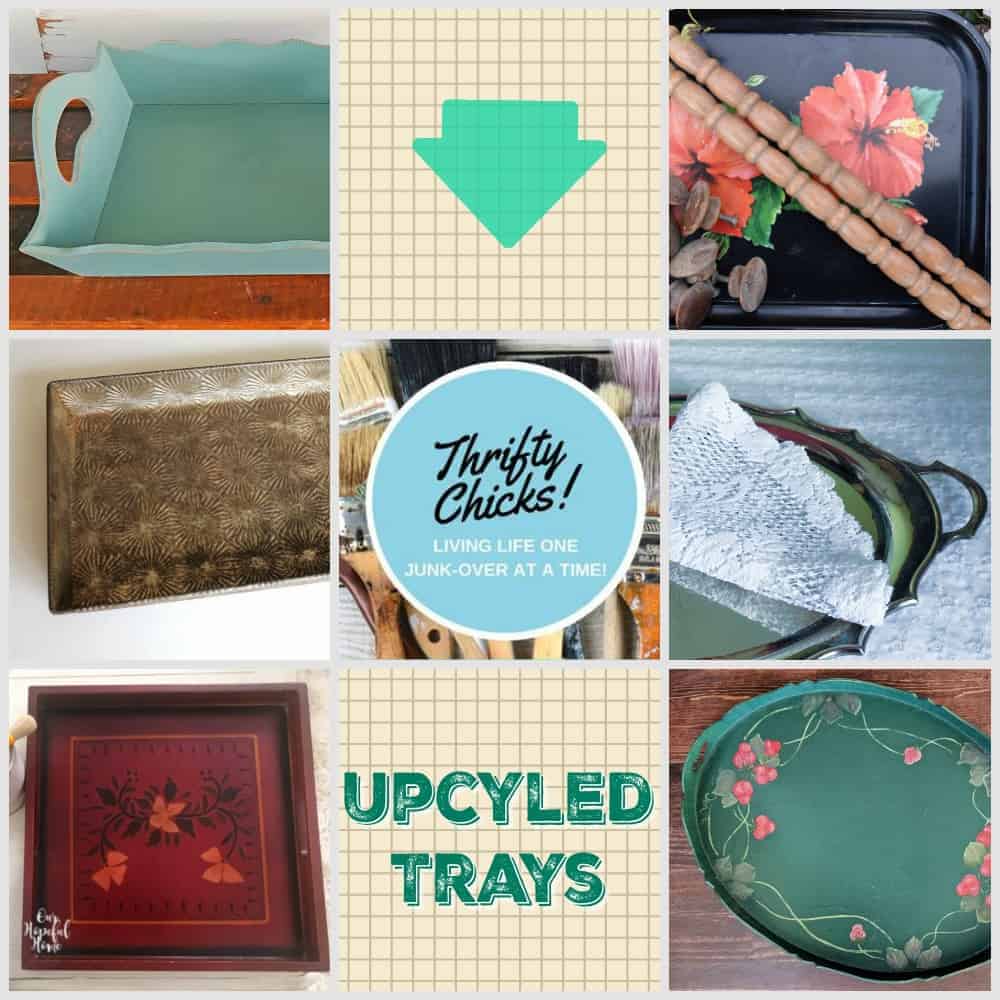 Little Vintage Cottage, "Upcycled Wooden Tray"
Itsy Bits and Pieces, "Simple DIY Farmhouse Tray"
Our Hopeful Home, "Thrift Store Tray Transformation"
Mine
Color Me Thrifty, "Silver Tray Makeover with Spray Paint and Doily"
Audrey Would, "A Classic DIY Buffalo Check Tray"

Sharing at these lovely parties: