How To Live with your Collections without the Overwhelm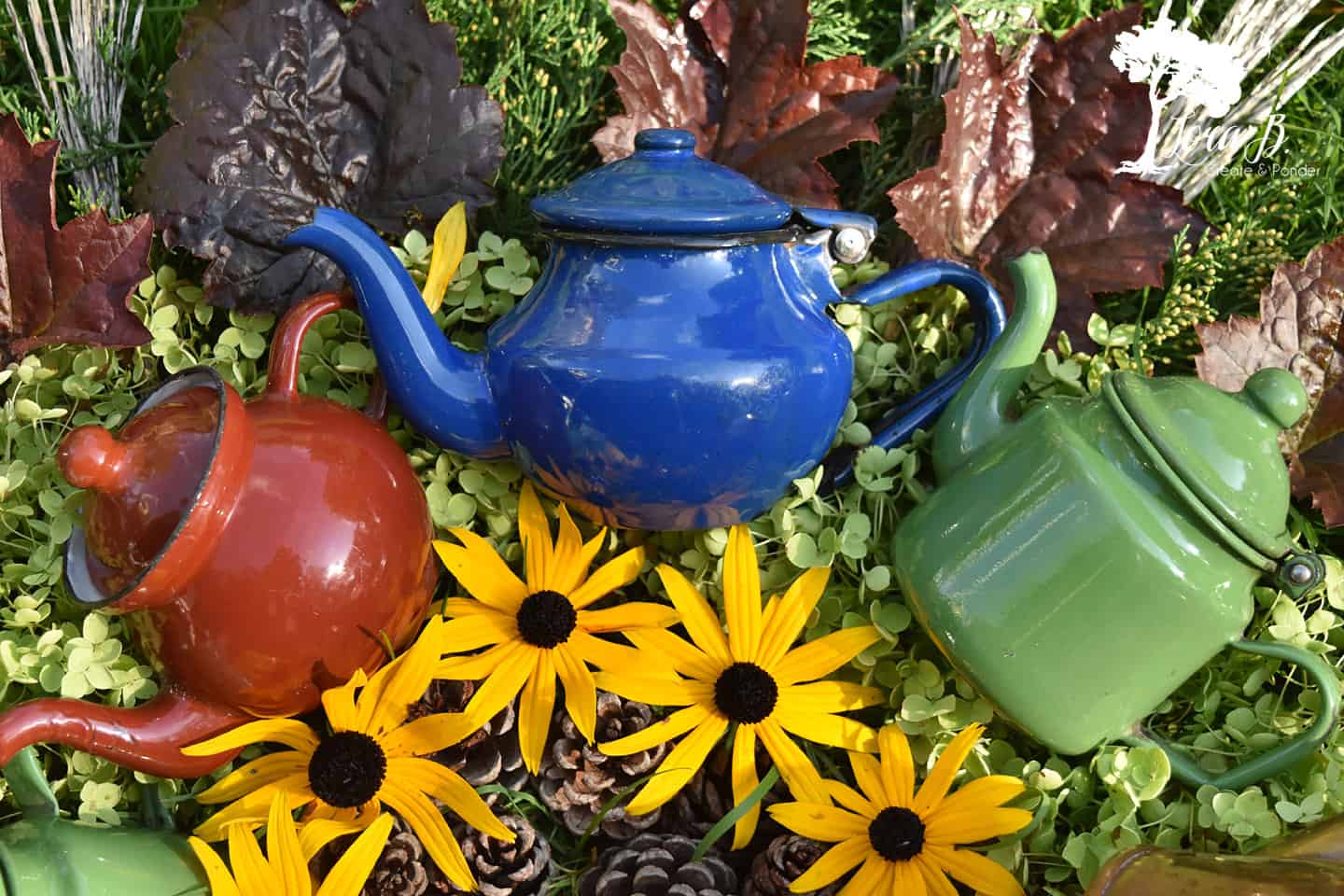 Do you have any collections? Some items that catch your eye when you're out and about and just need to come home with you? Maybe your collection began with sentimentality because it reminds you of a beloved relative. Or maybe it's just something that "speaks" to you. Collections can be fun, but can also lead to visual overwhelm. Here are some of my tips to live happily ever after with your collections.
Enjoy your Collections Seasonally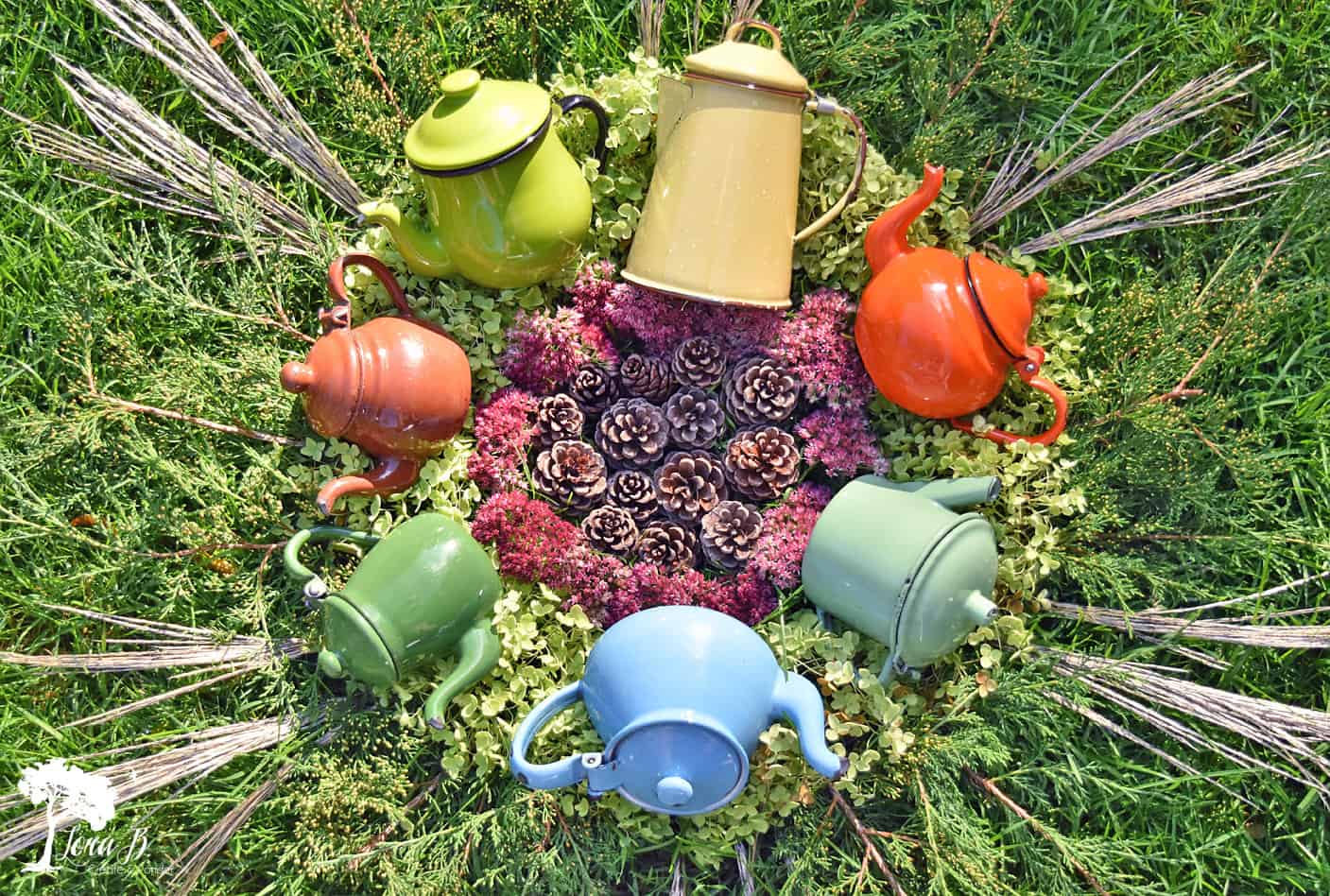 Do you enjoy bringing out your Christmas decorations each year? You can have the same smile on your face when open up that box of collected treasures. Items are more appreciated when you don't have to look at them throughout the year. Decide what season your collection fits into the best and let it shine for a couple of months. Your house will be happier to not have as much clutter throughout the year, too.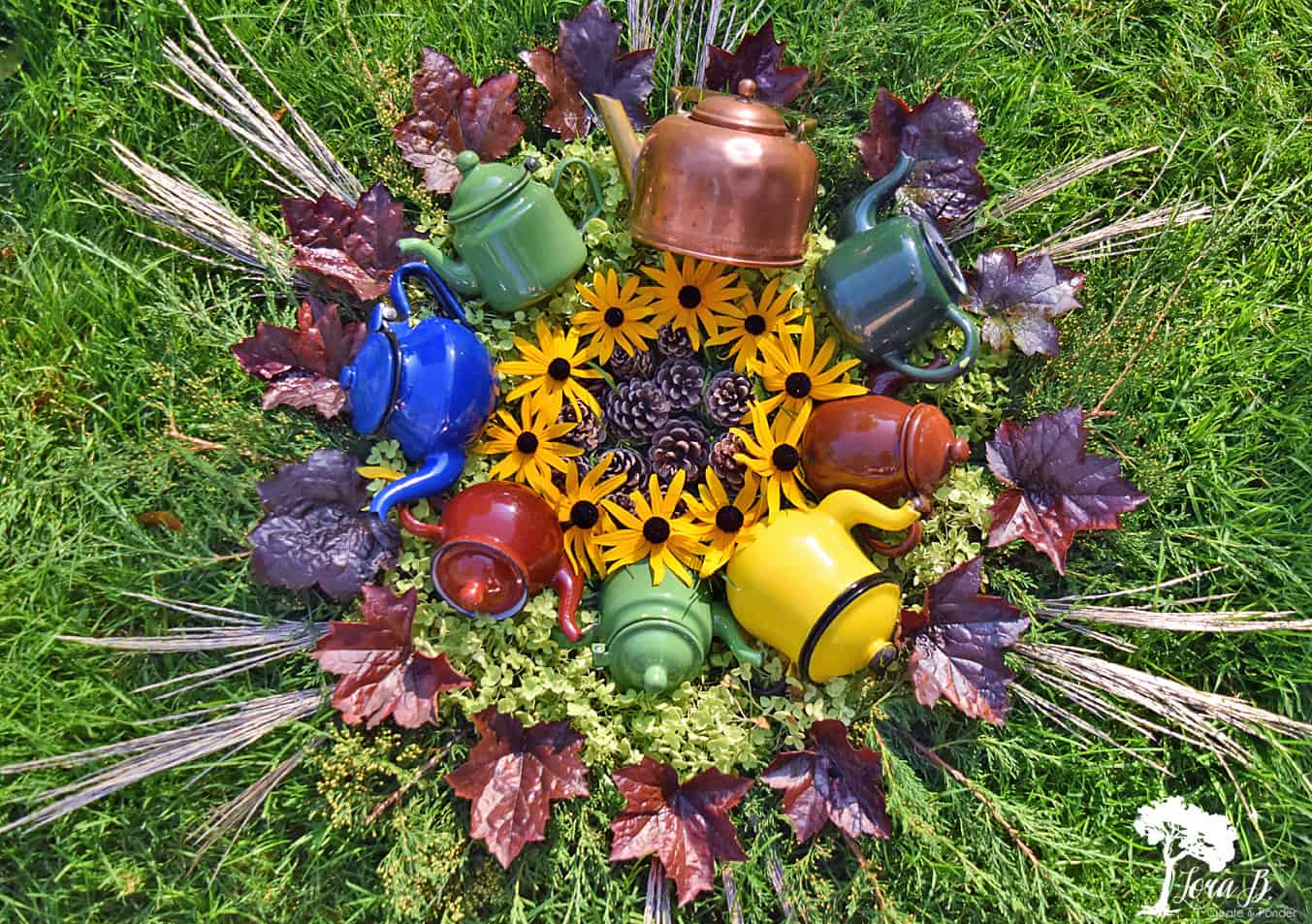 I've been adding to my enamelware teapot collection for 30 years! Just when I think I've seen them all, I find a new color or shape. If the price is right, it comes home to join it's friends. When I only had green teapots, I used to hang them on my little kitchen Christmas tree. But since my collection has grown to include more colors, I've decided I really enjoy this collection in the fall. The bright, autumn colors echo the seasonal changes and the idea of a warm cup of tea feels cozy when the air grows crisp. I put this collection to sleep when the season is through, because I know I'll love to see it again next year!
Rotate your Collections to Different Rooms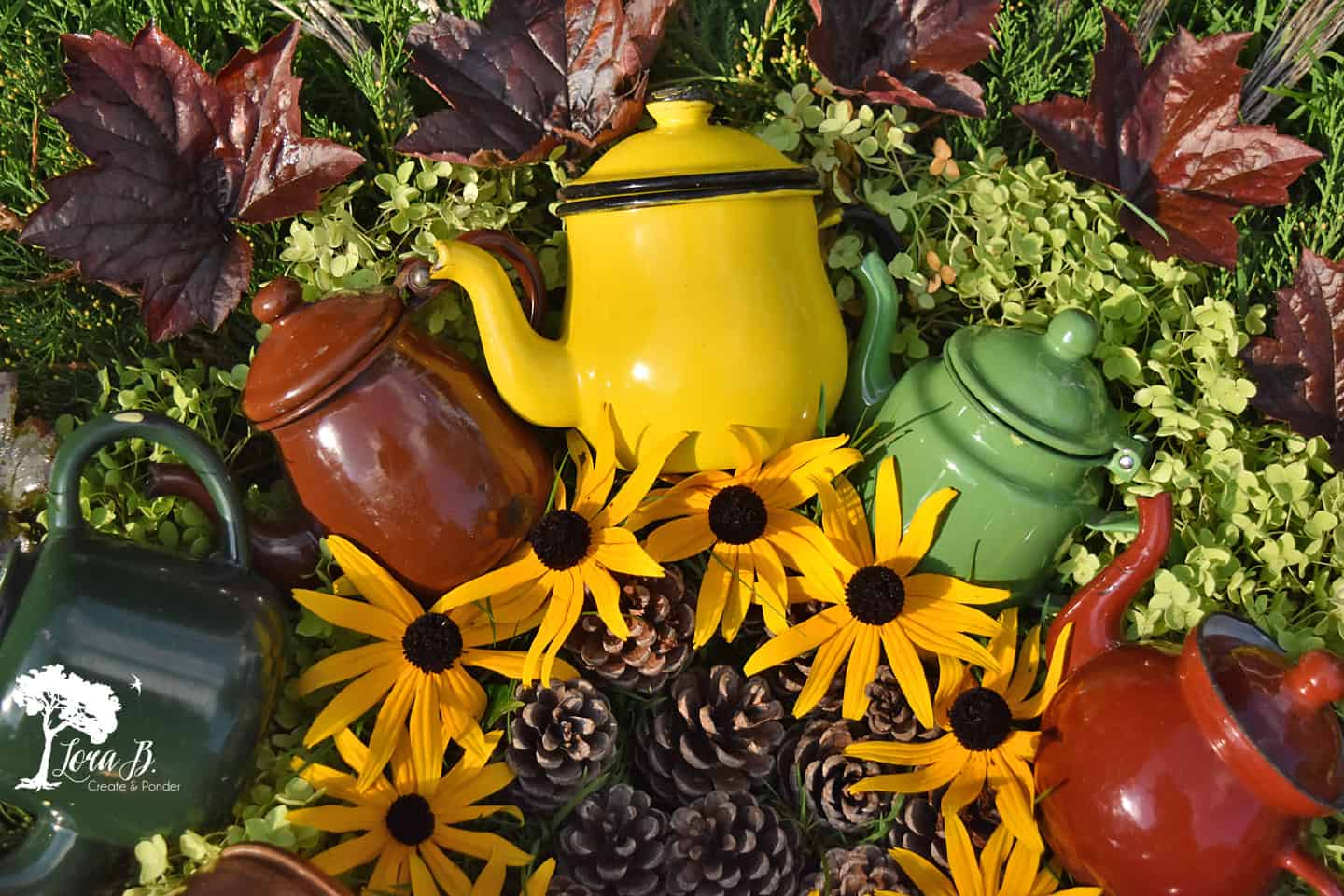 The "normal" place to display this vintage enamelware teapot collection would probably be in the kitchen, right? And I definitely have added them to my kitchen cupboards often. But this year I'm going to place them on the mantle shelf above our bed for a refreshing change! Where is it written that kitchen items need to stay in the kitchen? Don't let your mind get into the "This is where it's always been" trap. Try your collection in a completely different place than you've ever put it, and your family will be like…"whaat??" Unexpectedness is good for the soul! (And your house)
Style your Collections in an Unexpected Way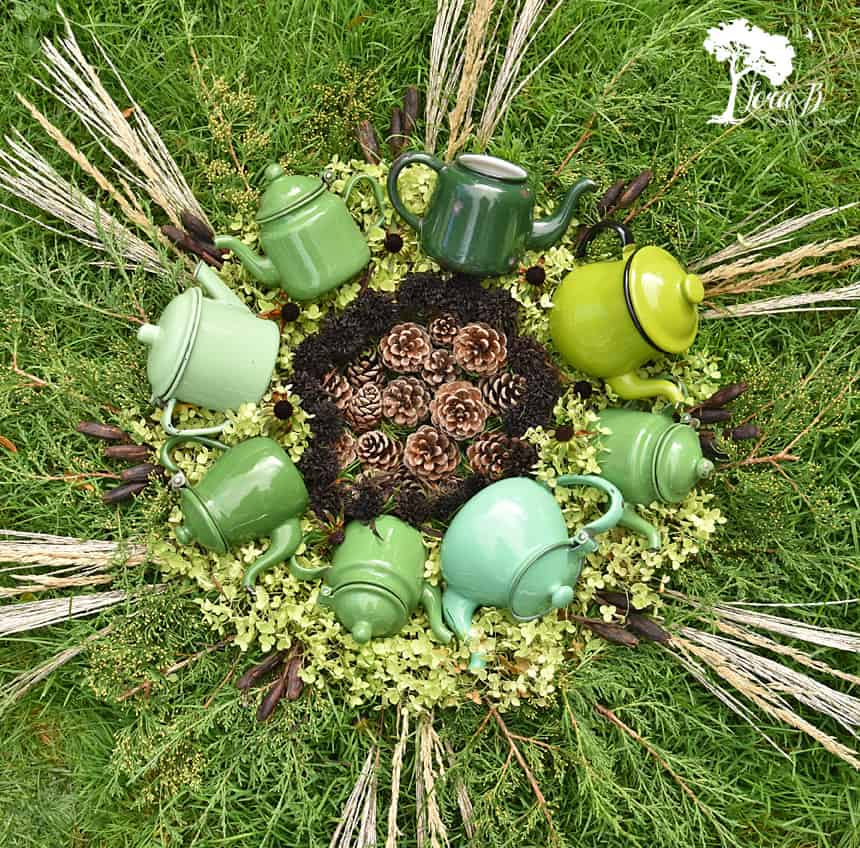 Remember when I suggested you "Color Block Your Flower Arrangements for Visual Impact"? The same can be said for your collections. Try grouping your items by color or shape; you could even graduate them by size for an interesting display. Or use the color wheel as your inspiration. Ask yourself, "How can I style these items differently?"
Add Other Items to your Collection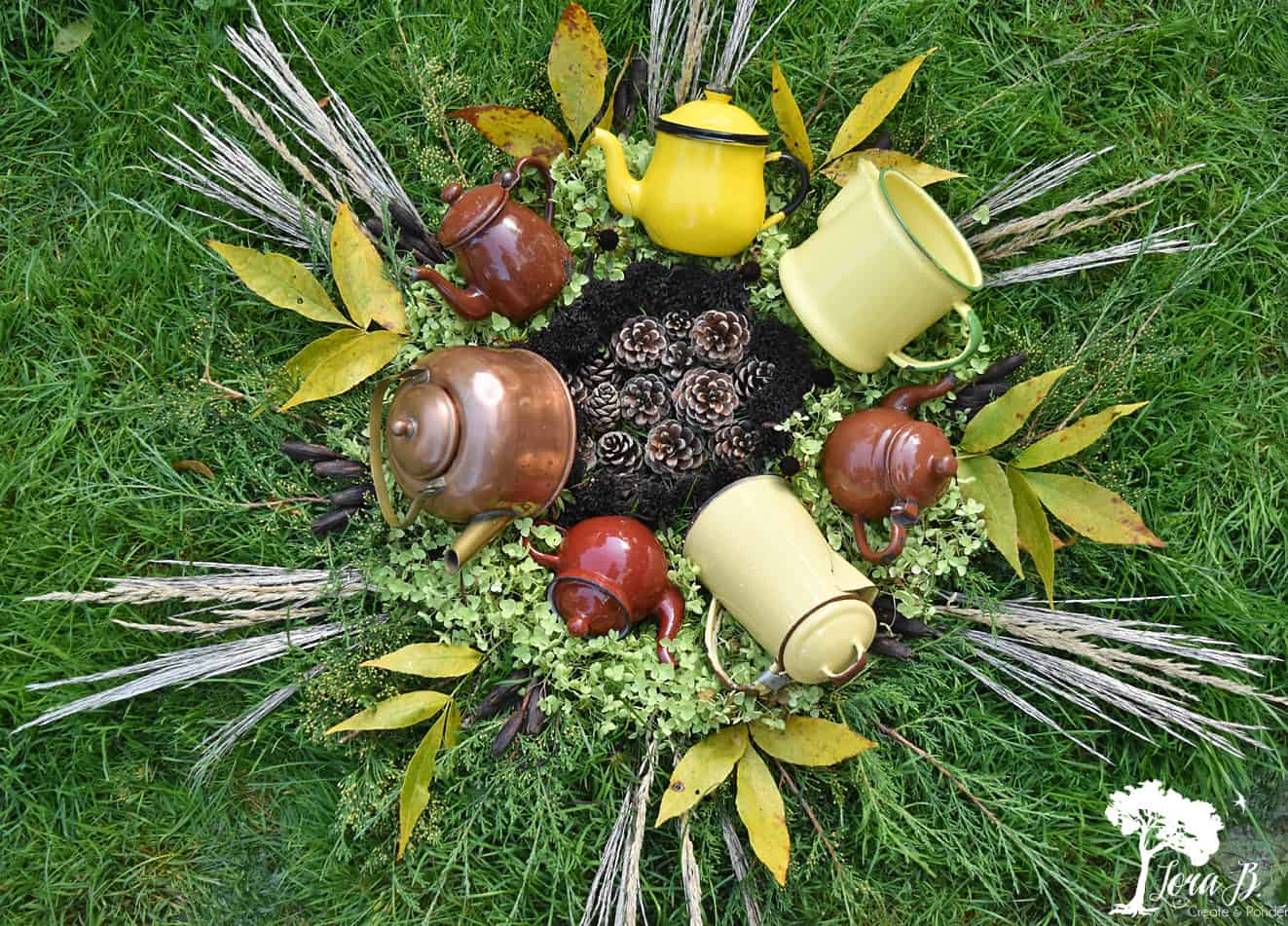 You can also place and add different supporting actors to your collection vignette. Snip some foliage from your yard or purchase some everlastings to tuck in and around. Add a few animals or bugs for a little whimsy, or some candlelight for drama. Just something fresh to bring new interest to your collection!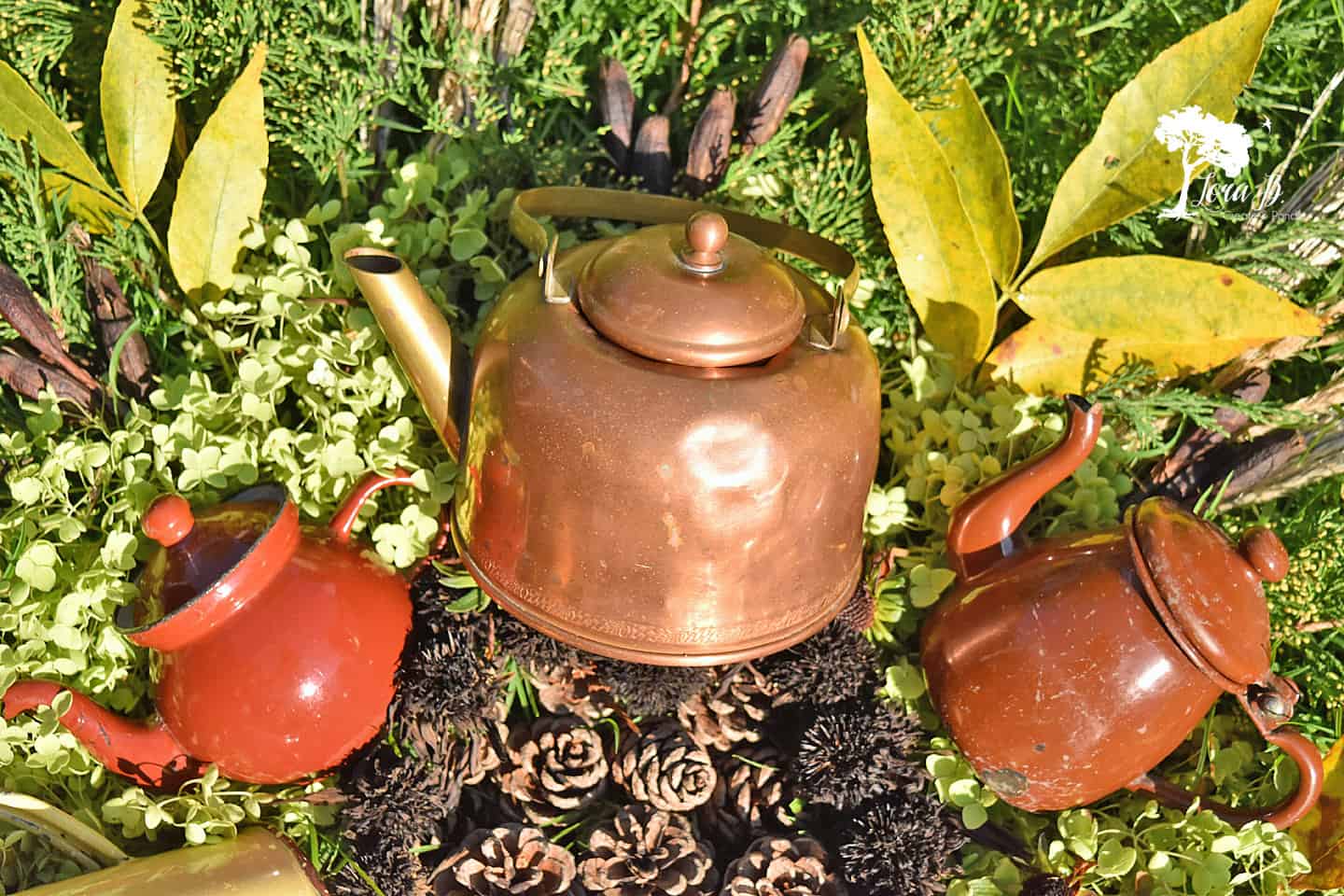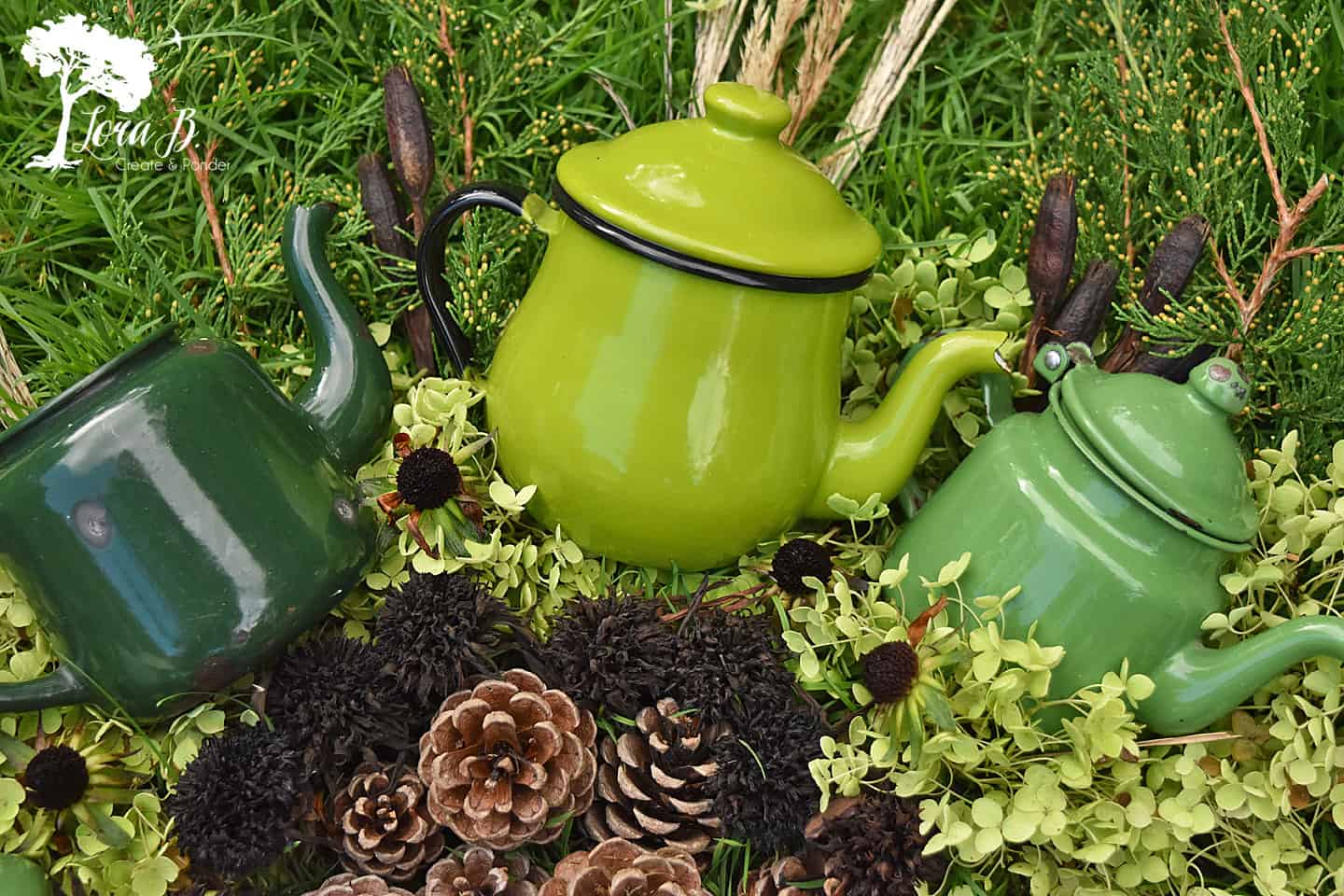 I hope these ideas will help you display and enjoy your collections! And I hope you've enjoyed my little teapot collection…displayed in a way I've certainly never done before! Enamelware teapots as art. Think I might like these pics hanging on my wall. What do you think? Early Autumn just blesses with the best foliage!
I'm curious…what do you enjoy collecting? I have too many collections to count, I'm afraid (Comes with being in the vintage selling business for 20 years). That's why I definitely use these tips throughout the year!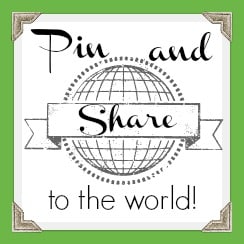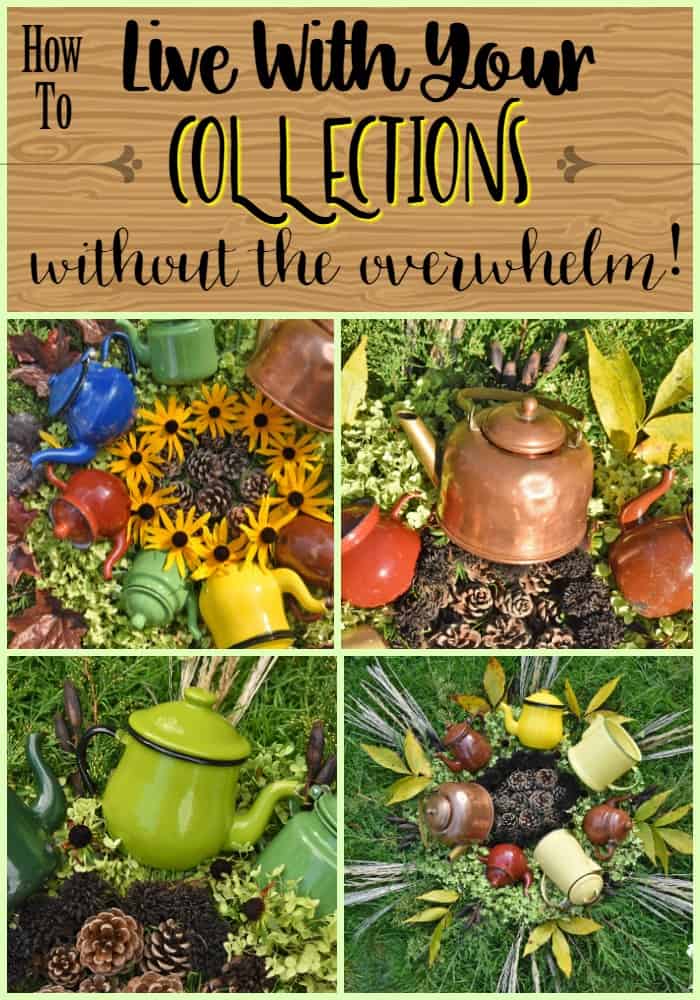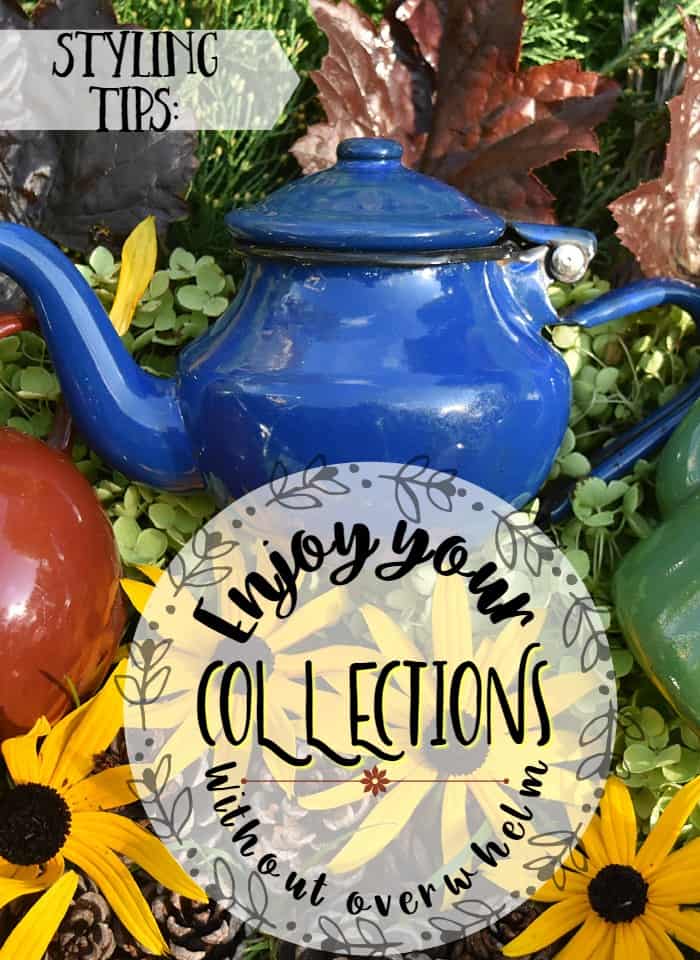 Sharing at these lovely parties: