How to Decide Whether To Move or Not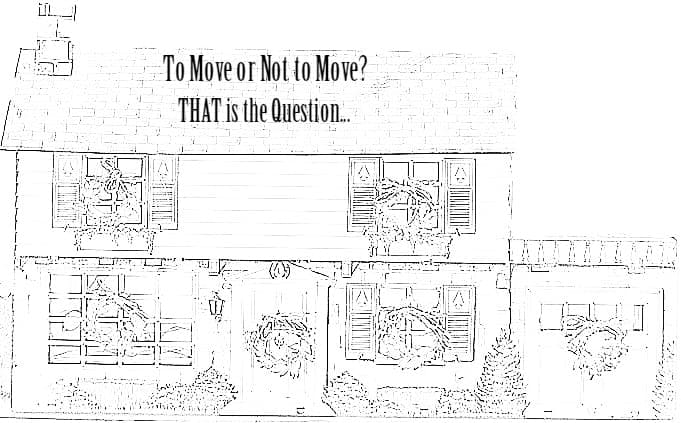 Seems like after the holidays, the restless bug kicks in. The gray, cold days of winter finds oneself longing for change. The house seems smaller and everything looks a little ho-hum. I must confess every winter right about now, Mr. Fix-it and I get a little house restless. Surfing Zillow becomes an evening hobby and weekends find us searching out country roads and For Sale signs. Let's chat today about How to Decide Whether To Move or Not.
Oftentimes over the holidays we've been at friend's and families houses that have large spaces for gathering. Their expansive lower levels and great rooms remind us that our 100+ year old house has never had space like that and won't ever unless we add on. When we moved here, 15 years ago, the bodies were much smaller and so were their clothes, their shoes…you get the picture. Even though the kids are coming and going these days, we're anticipating them eventually multiplying;) For the future, we want to have a large gathering space for a big group to be comfortable in.
So the age old question gets hashed out each January; how do we decide whether to move or not? We pull out the graph paper, ruler and pencil and draw out blueprints for a proposed addition. We step out lines in the snow where the potential addition would jut out from our house and brainstorm features we'd want the new space to have. We've even called the bank and tried to figure out what we could afford for an addition.
Does anyone else struggle with the question of whether to move or not? When you've put so much time and effort into a home and there are so many memories there, the thought of moving is kind of emotional. But then again, getting the opportunity to decorate a whole new canvas with a different style sounds fun to this lover of all things with "Potential".
And therein lies much of my problem. I am a fixer upper to the core. If I had a fleet of handymen at my service like Joanna, I could rehab houses almost as fast as the Gaines. The problem is my Chip has another full time job that does not involve fixing houses. And he's already done just about everything on this 100+ year old one…and doesn't want to do it again. Which I can totally understand.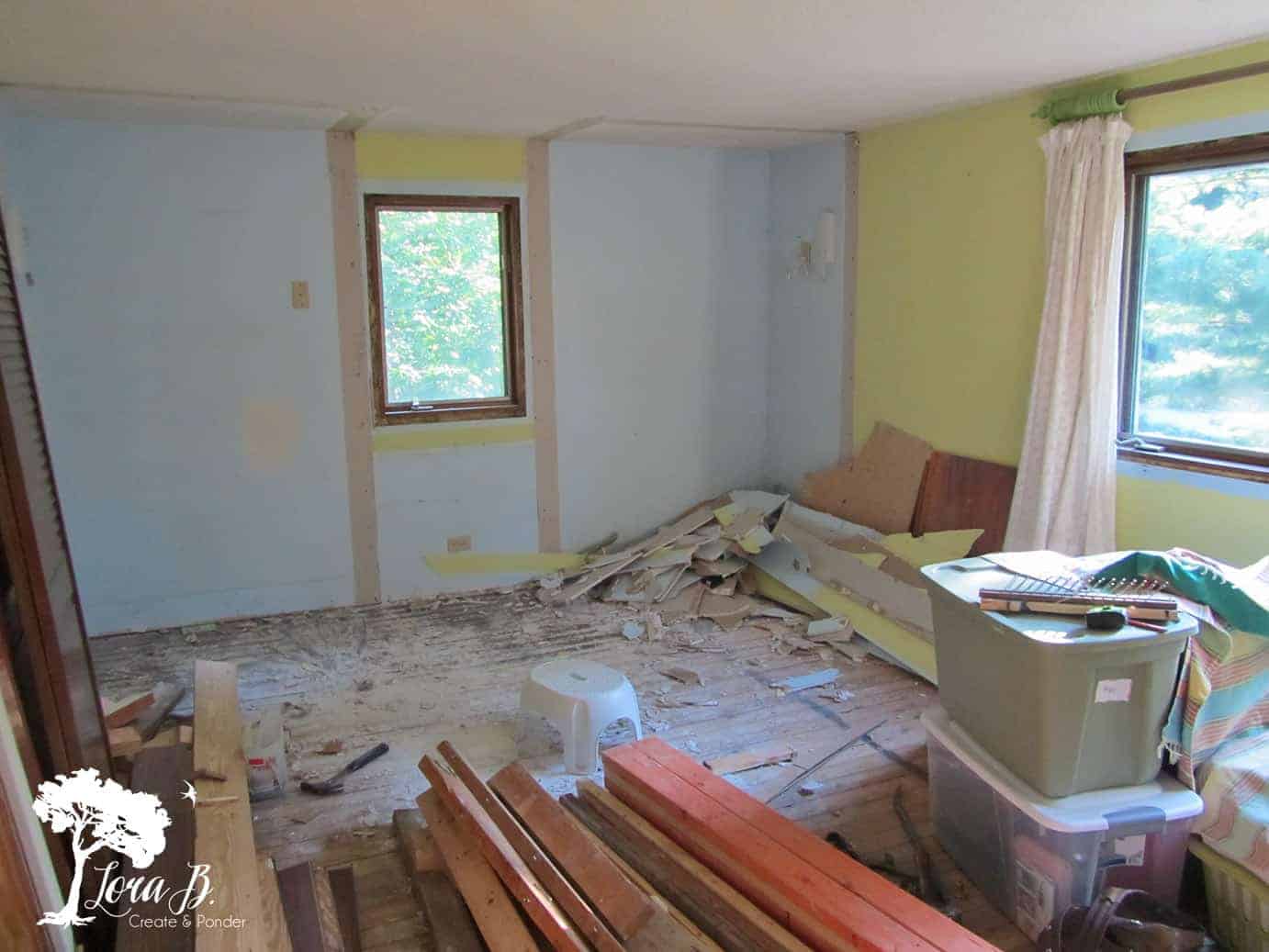 Over the past 15 years we've torn down walls, installed farmhouse trim everywhere, added closets and vintage built-ins and improved electricity and plumbing. We're pretty much down to our last couple of projects on this house! And then there's all our favorite perennials, bushes and trees we've planted outside, along with a patio and deck. All those things quickly happen in the unrealistic T.V. world, but it's taken us a lot of time, effort and money to accomplish!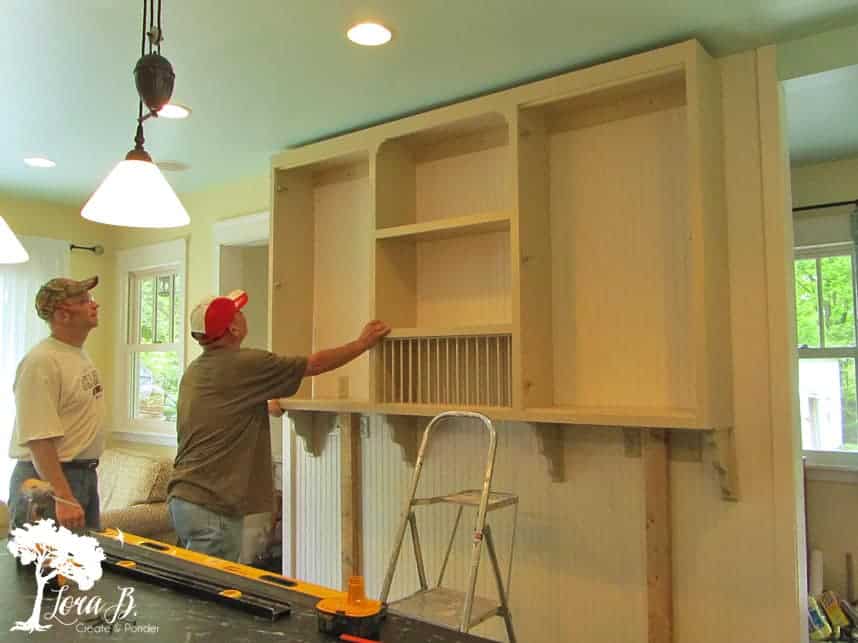 The idea of building exactly what we want for our next house sounds rather appealing to me. In fact, I drew up plans on the long holiday road trip we were recently on. I've always been an old house lover, but adding old architecture to a new house is sounding more appealing all the time. And planning out exactly where I'm going to store absolutely everything we have right from the first day sounds awesome, too.
Old houses and new houses both have their pros and cons. Are you living in a new, builder-grade house, craving the charm of an old one? Or have you been living in an old house and have just about had it with fighting all the critters and issues that come with it? Maybe we all just crave what we don't have; if we have curly hair, we want straight and vice versa! The green eyed monster can get the best of us some days, for sure!
This past weekend we found a house for sale that was tempting…for both of us. We poured over the virtual tour and even drove out to the quiet, dead-end street and peeked in the windows (it's empty, FYI:) The two story stone fireplace and soaring ceilings had me dreaming how I could decorate the mantel that wouldn't have to have a T.V. above it like ours does now. The quiet, wooded 5 acre setting on a mud-hole lake contrasted our home's busy street location. The gathering area was large and we could picture our parties flowing out to the nature around.
How do you decide whether to move or not? As I've been decorating that whole house in my head, trying to figure out where I'd put each piece of our furniture, I decided to create a couple lists. Because the dream potential of a new house can be a little unrealistic. Moving is a big decision and a lot of work and I want to make sure when we finally get around to either moving or adding on, it's a well-thought out one. Buyer's or builder's remorse is a real thing, and I don't want to live that nightmare!
I created a couple cute PDF's to print off if you've struggled with these same issues! One sheet is titled, "What I Like About My House". Over time add features you like about the house you're living in, both inside and out. Maybe you like how the sunshine streams in the south facing windows, or you like the general layout of your home. I love how we re-did our kitchen and would be super sad to leave my choice of granite countertops, glass front custom cupboards and walk-in pantry. I also love our location, near a large county park and within 30 minutes of major stores and restaurants. Keep this list close so when you think of something, you can jot it down. And if you fill it up, just print off another.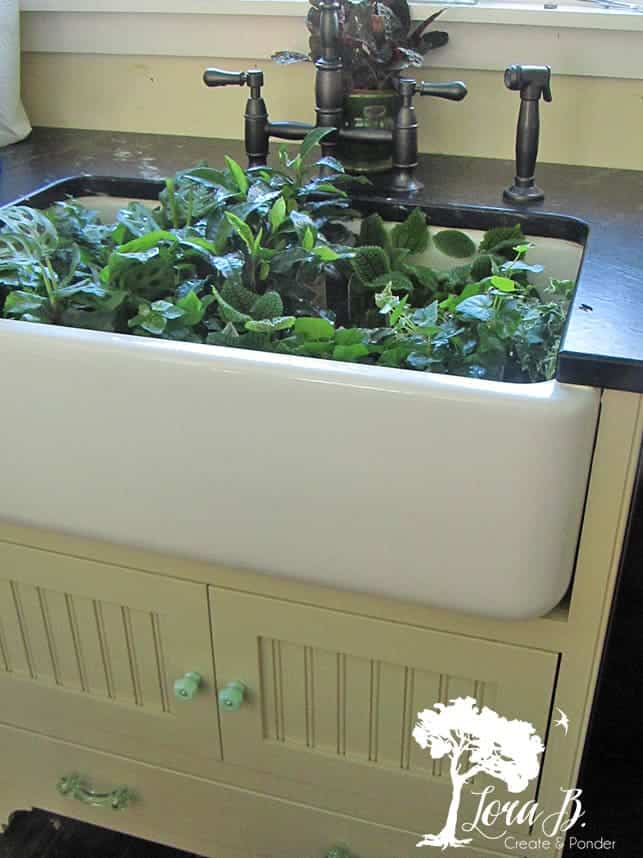 The other sheet is called "In the Next House I'd Like". Here's your wish list of what you'd like if you decide to move. There's "must haves" and "would be nice". On the must have list would probably be the number of bedrooms or the location of bathrooms. I know I can't live in a house without a fireplace for ambiance and we absolutely want 2 places to hang out in our next home (main floor and a basement rec area). It would be nice to have some soaring ceilings for something different and a main floor master and laundry is definitely appealing at this stage of life!
If you'd like to print off these sheets so you can be realistic in your potential dreaming like me, simply become a Lora B Insider. You'll get FREE access to all the helpful and decorative resources I create, and will also keep up to date on new creative adventures!
If you're already an Insider, pop over to the Resource Library with the password that's in your weekly email and start jotting down your house ideas!
As I was pondering the house we peeked in this weekend, I realized there were a lot of things I would want changed about it. Like the whole main floor has freshly laid tile that I hate the color of, and the kitchen is too small and the peninsula should really be a floating island. And then there's the too small bedrooms and rooms that don't have windows. I think the location, the fireplace and the open plan was blinding me from other issues. Sometimes we can get so focused on the grass is greener, can't we? (and if you want to read deeper into that idea about life in general, go right ahead:)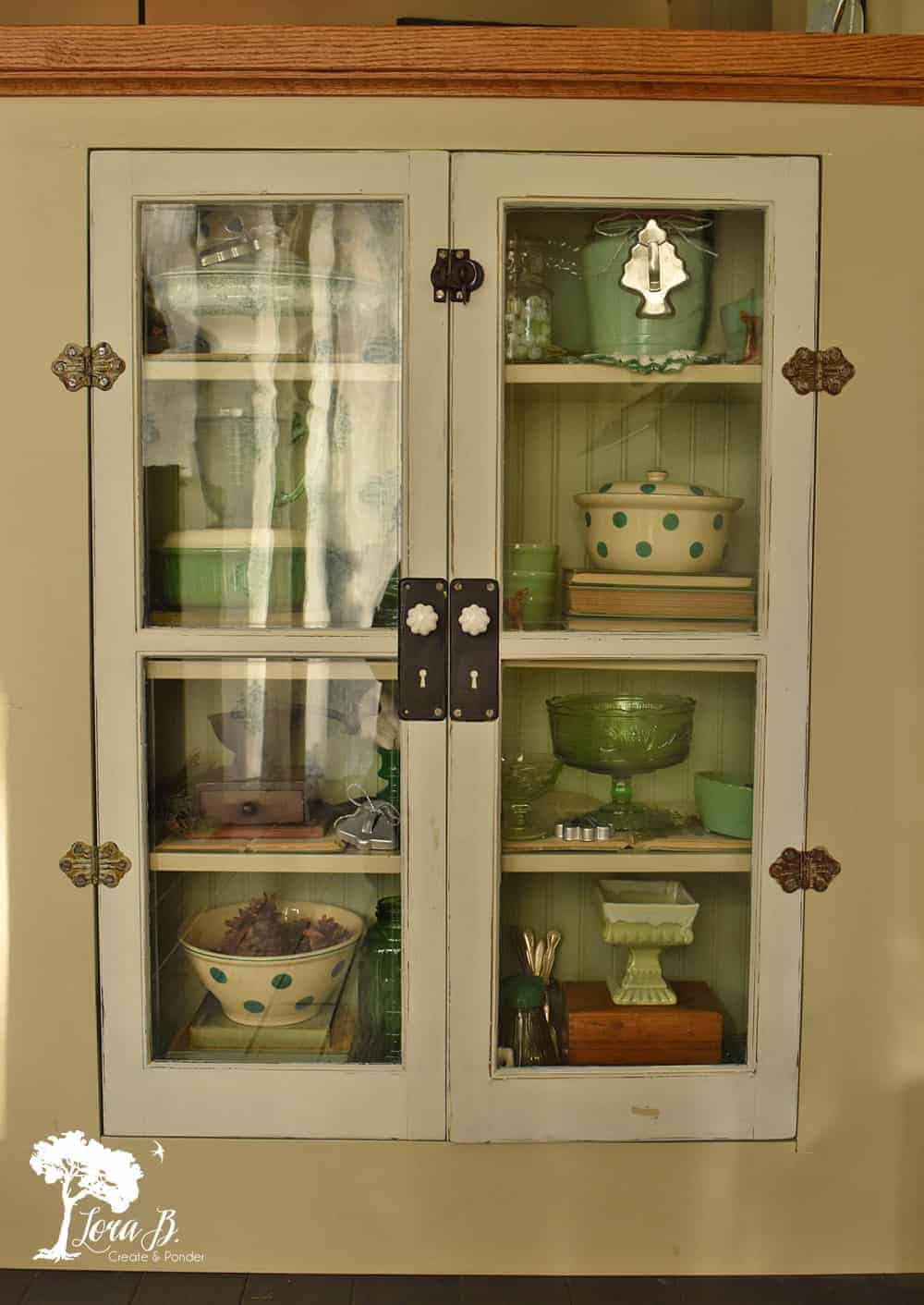 For now, I'm counting all the things I like about the house we're in now. All the personal, character-filled details we've added to it the last 15 years, along with some of it's inherent features like the covered porch. You could say I'm counting my blessings, so to speak! But Mr. Fix-it and I are talking, and making lists…and also looking at Zillow. Because one of these years in the not-too-soon future (once the last bird has left the nest), there will be a large gathering area in our home… whether it's this house or another!
Do you struggle with house envy? Does it hit at any particular time of year? I'd love to hear what you like about your own home and what would entice you to move! Hope this chat helps in How To Decide Whether to Move or Not!