Hot Chocolate Station, Valentines Style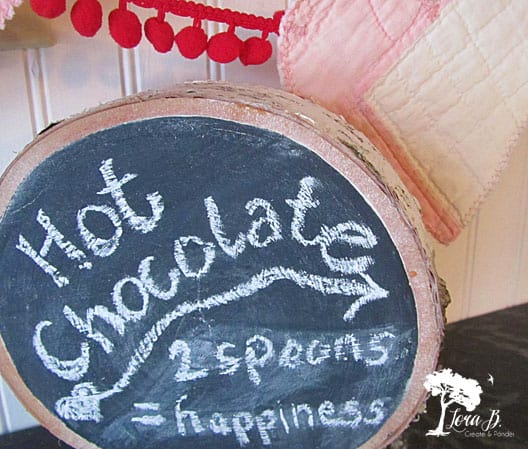 Valentine's Season is the perfect time to celebrate chocolate! What better excuse than to create a hot chocolate station for the kiddos to be welcomed in, after a long play outside in the snow! Even hubby might enjoy a little mocha after a couple hours of blowing out the driveway!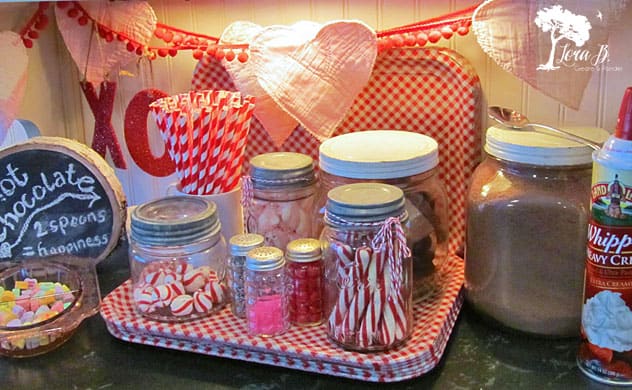 Here's what I pulled together to create my Valentine Hot Chocolate Station for the ones I love:
Hot chocolate powder is more appealing in a big, glass jar than it's original plastic container. The red and pink striped straws may not be used in hot chocolate, but who cares? They look cute! Leftover pink and white marshmallows from the Christmas socks are perfect, especially since the recipient didn't like them. The sprinkles, colored sugar, and red hots are corralled in salt and pepper shakers, even though some of them won't shake out. And leftover Christmas cookies actually look more fitting for Valentine's Day! Excuse me while I slurp that chocolate-y whipped cream off the top…
I anchored the whole setting with my set of vintage red and white gingham trays. I love this set, because they can look Christmas-y with green added, Valentine-sy with pink accents, and all-american with blue on the 4th! Don't throw away your leftover peppermints. They are the perfect representation of unconditional love, and taste great when popped into your cup of hot chocolate!
Incorporate some words into your display as a message to your loved ones. I picked up some after-Christmas sale glittered letters. Conversation Hearts are your key to good, cheap entertainment, and family laughs. I was greeted by a heart next to my dinner plate the other night. It read…"Do you remember our first kiss?"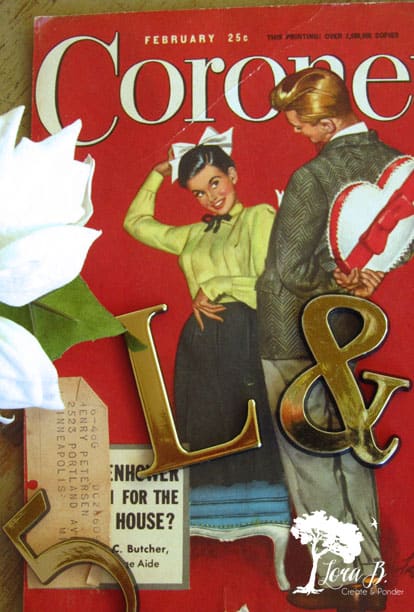 Ah, good memories:)
Happy hot chocolate drinking with your loves!
Sharing this at: