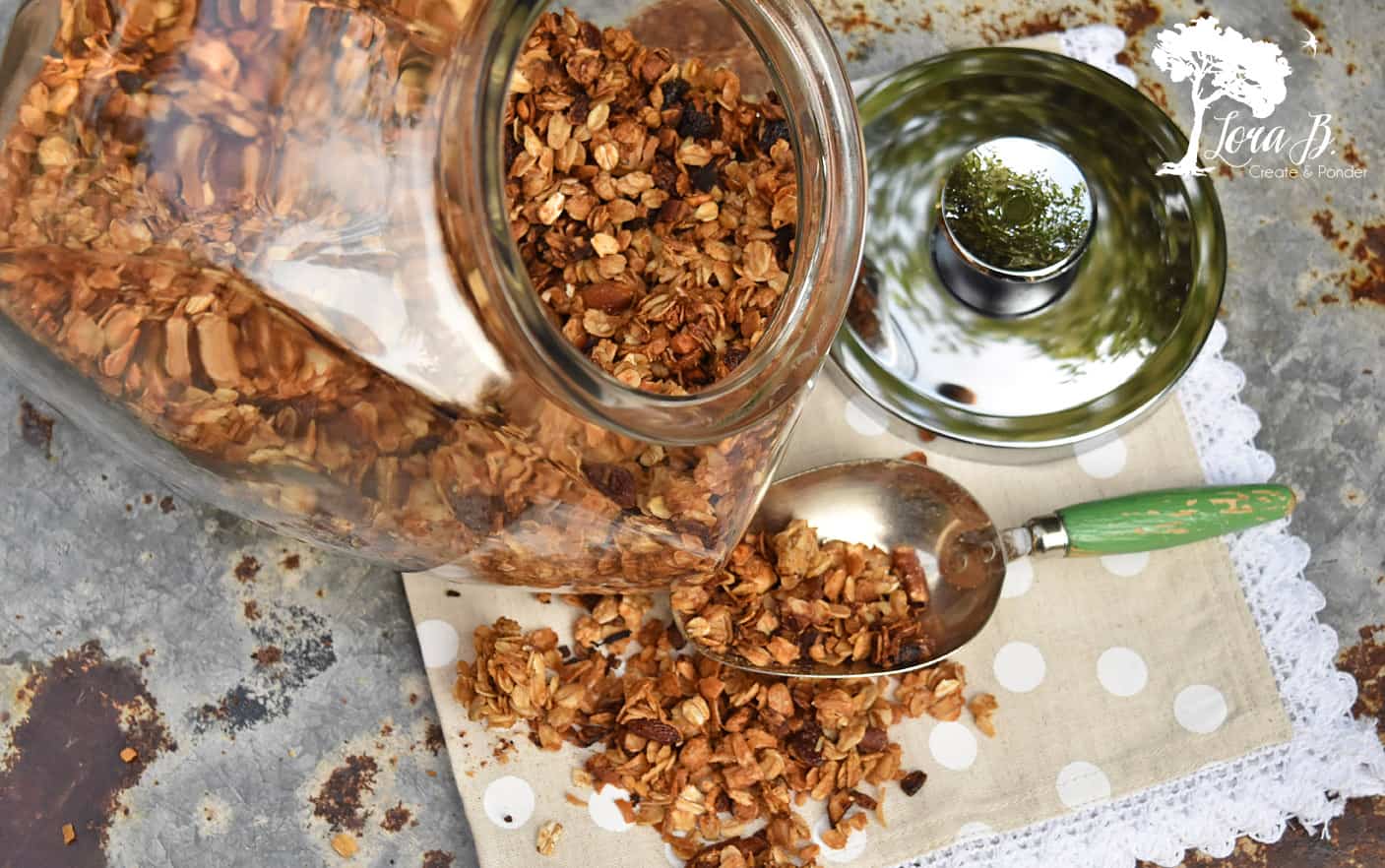 When back to school time hits, my internal clock tells me it's time to make granola. We add it to our yogurt in the morning, pack a baggie of it for a snack, and grab a handful when we get home from work.
It's crunchy, satisfying, sweet and salty flavor gives us energy and feels much healthier than a packaged item, since I'm making it myself. You can tailor this recipe to make it your own, adding your favorite nuts, or wheat germ, etc. I've added dried fruits such as raisins and apricots, but think they get a little dried out; add them after cooking, if you like.
I originally got this recipe from Serena Thompson of The Farm Chicks. Pretty much anything she makes, I like. I have switched up the recipe a little, changing the type of oil and adding almond extract. I used to make a granola that had syrup in it, but this is my current favorite.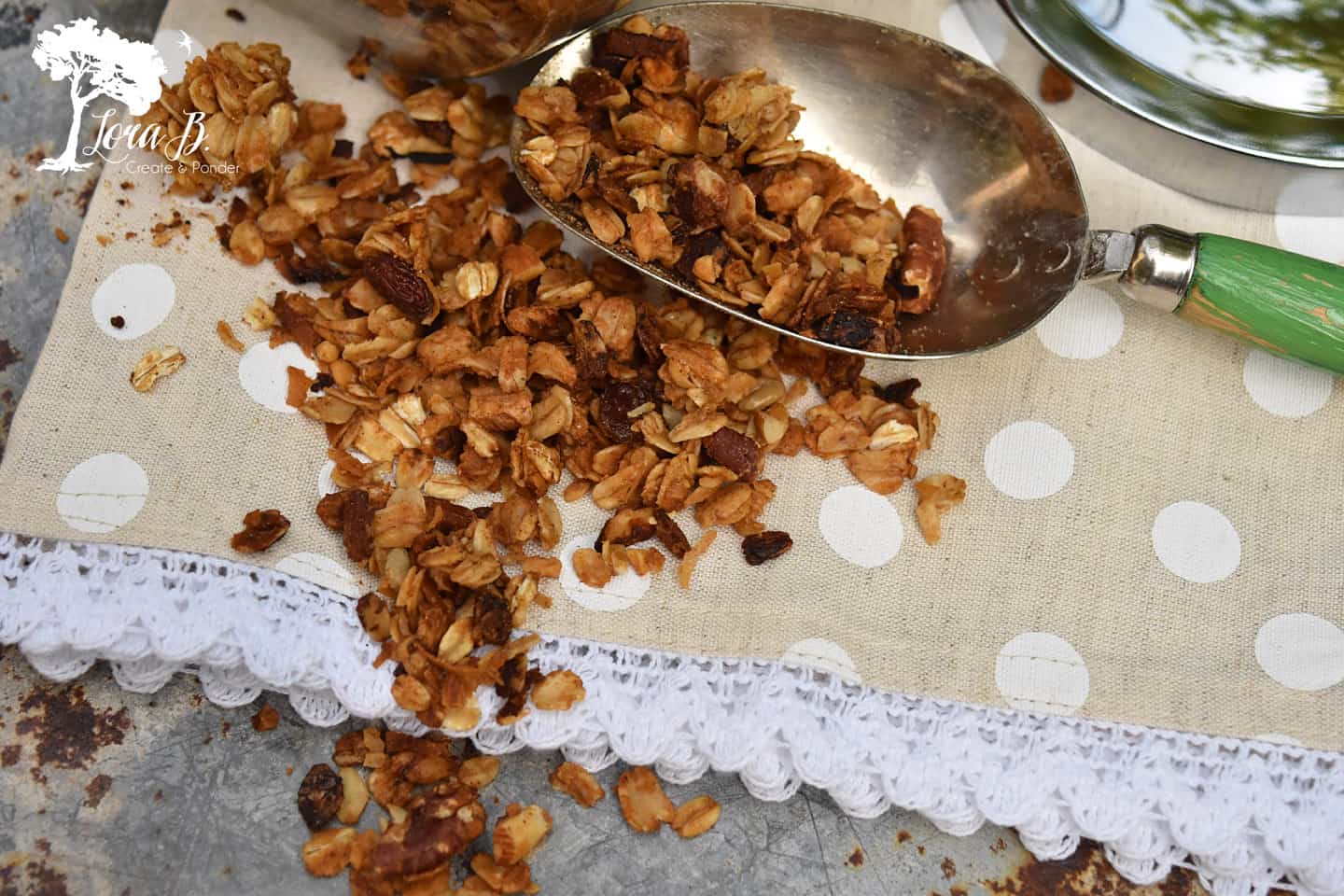 Homemade Granola
Ingredients:
6 cups Old Fashioned Oats
1 cup flaked/shredded coconut
2 cups chopped nuts ( I like a combo of almonds and pecans, with a couple spoon-fulls of sunflower seeds)
1/3 cup oil ( I use olive oil, but you could use vegetable/canola oil also)
1/2 cup packed brown sugar
1/2 cup crunchy Peanut Butter
1/2 cup honey
2 teaspoons cinnamon
1/2 Tablespoon vanilla extract
1/2 Tablespoon almond extract
Chopped dried fruit, if desired, after cooking.
Directions:
Preheat oven to 325 degrees. In large bowl, mix together oatmeal, coconut, nuts, cinnamon, and extracts. In saucepan on stove, low to medium heat, combine oil, brown sugar, crunchy peanut butter and honey. Heat until combined, stirring constantly. Pour over contents of bowl and mix. Pour out onto a greased jelly roll pan. Bake in oven, stirring every 10 minutes until desired doneness, usually about 25-35 minutes (the darkness or lightness of your pan will vary cooking times, and also the oil used).
Add dried fruit if desired. Enjoy as a snack, or on yogurt, cooked oatmeal, ice cream.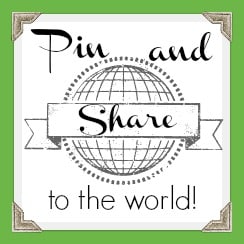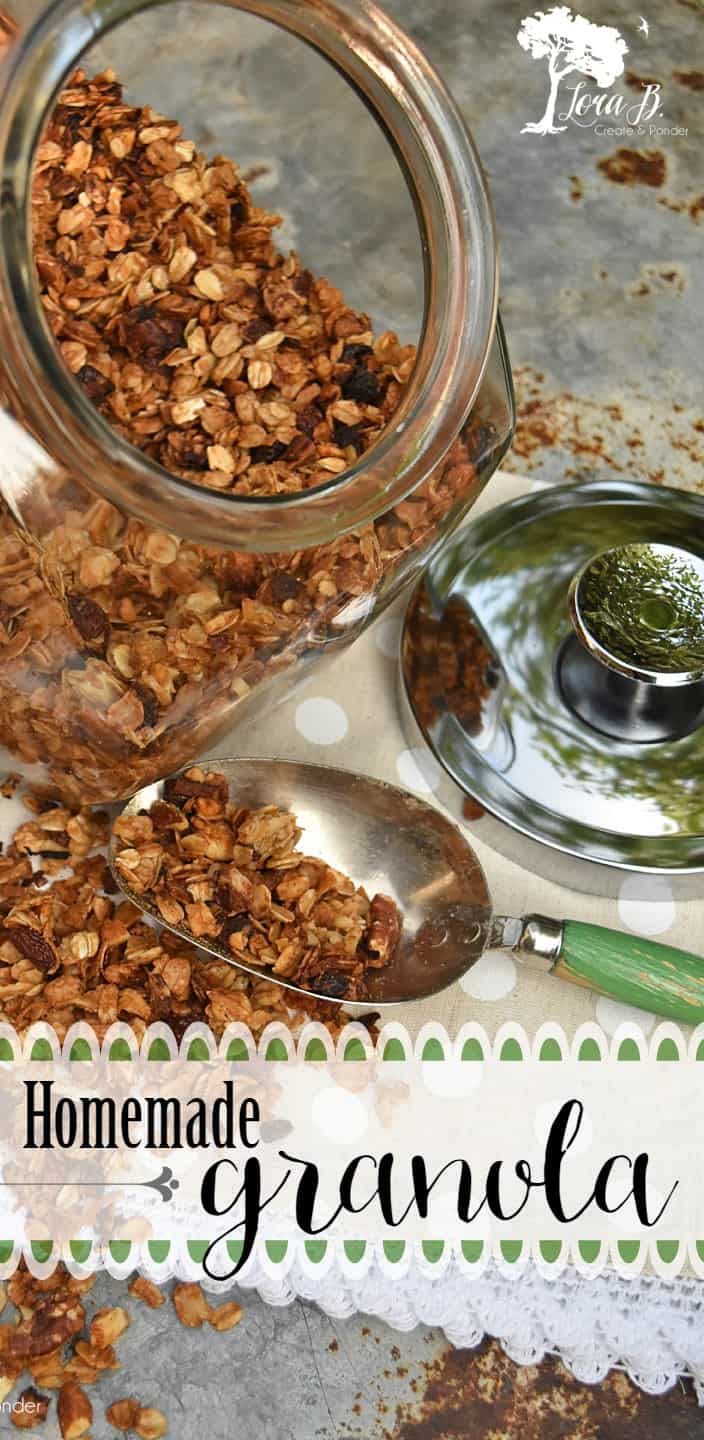 Sharing at these lovely parties: