Super Simple Holiday Stovetop Simmer
Pop a few grocery store ingredients into water on the stovetop, and enjoy a fragrant holiday home!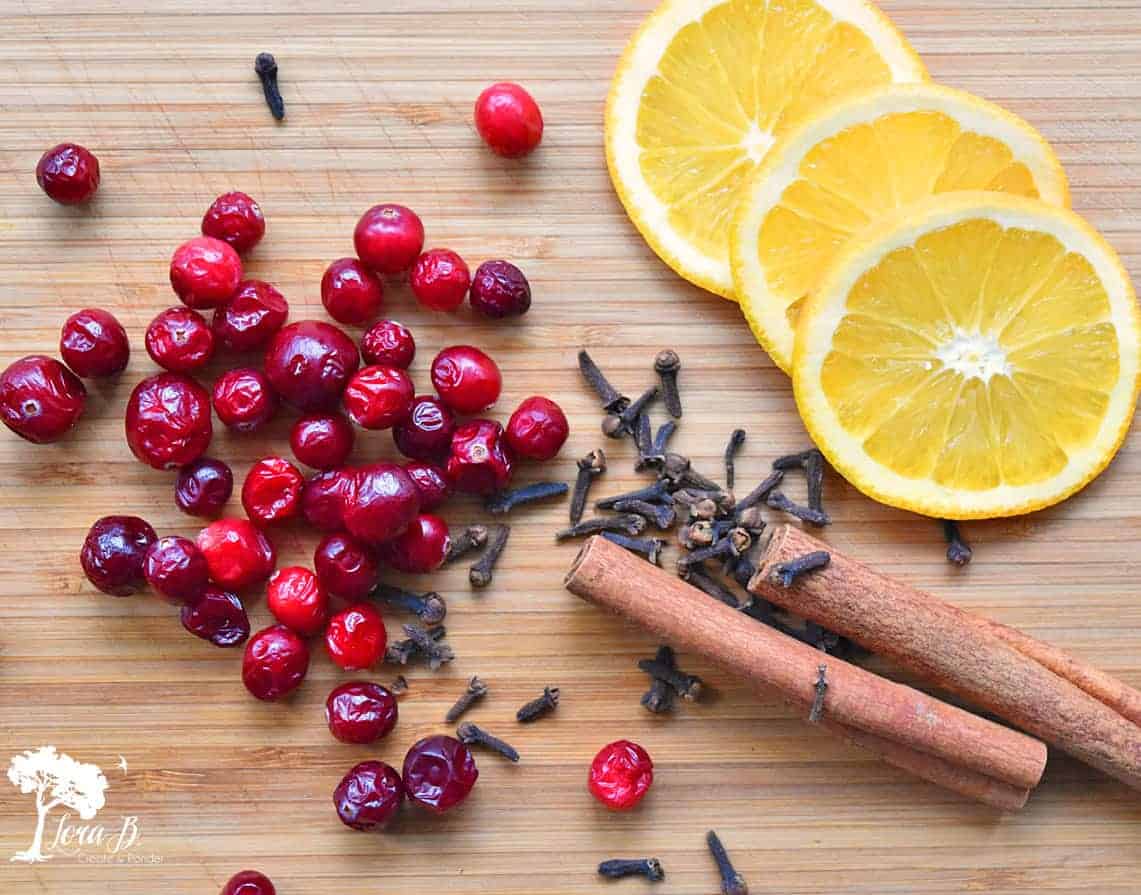 Filling your home with amazing seasonal fragrance is a part of making cozy during the holidays. Yes, you can burn fragrant candles, but even easier and less expensive is to get some stovetop holiday simmer going. Here's how to make Super Simple Holiday Stovetop Simmer to enjoy all season long!
Super Simple Holiday Stovetop Simmer
I had totally forgotten that my mom used to do this during the holiday season, mostly when we were hosting. But once I tried it myself, we've been enjoying an amazingly fragrant, holiday smelling home everyday! Along with the twinkly lights and Christmas music, one can almost forget all the challenges this year has brought!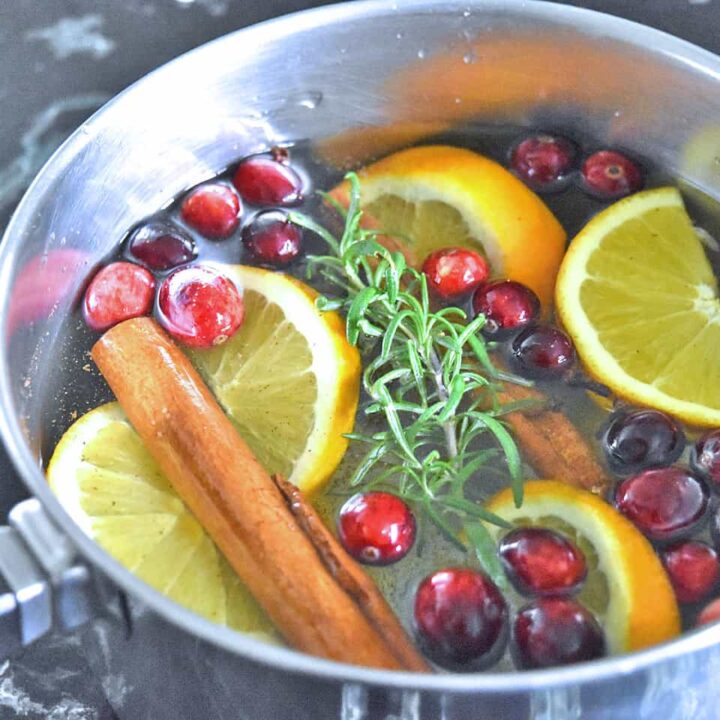 Holiday Stovetop Simmer
Total Time:
2 hours
5 minutes
This easy stovetop simmer is a fragrant way to make your home smell like the holidays!
Ingredients
4+ cups water
orange slices
cranberries
whole cloves
cinnamon sticks
fresh rosemary spring (optional)
Instructions
Place all ingredients in a saucepan on low. When it gets warm, it will fill your home with fragrance. Simmer as long as you like, adding water when it evaporates.
Grab some simple grocery store ingredients
All you need to do is add a couple grocery store ingredients to a few cups of water in a saucepan:
orange slices
whole cloves
cranberries
cinnamon sticks
fresh rosemary (optional, but it does look pretty in the saucepan:)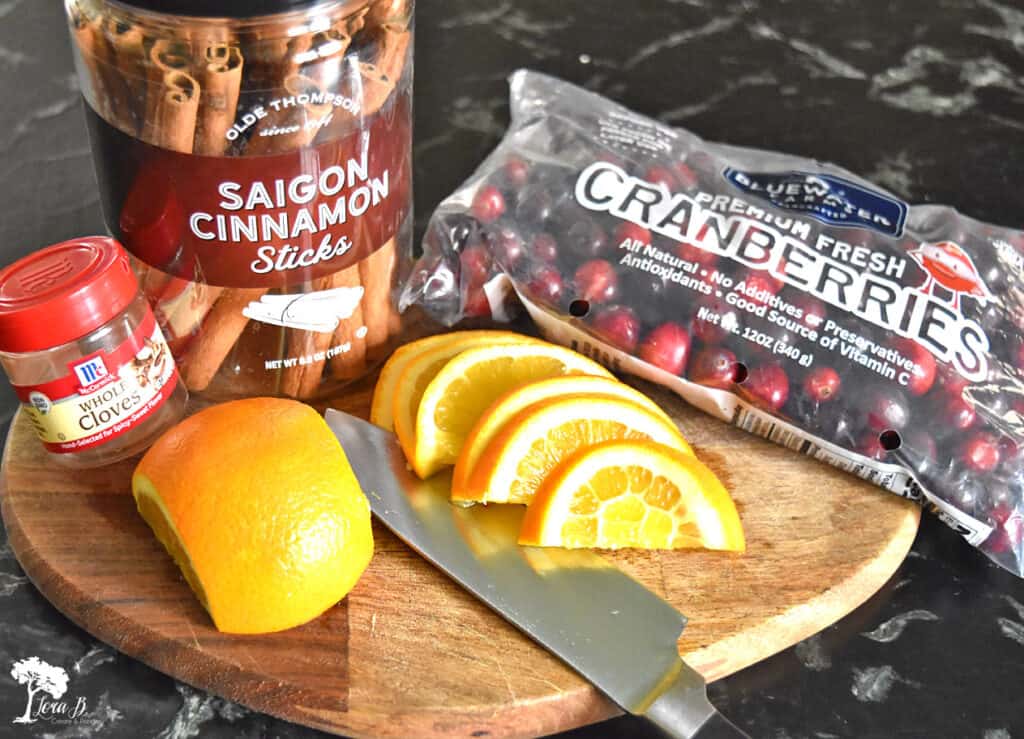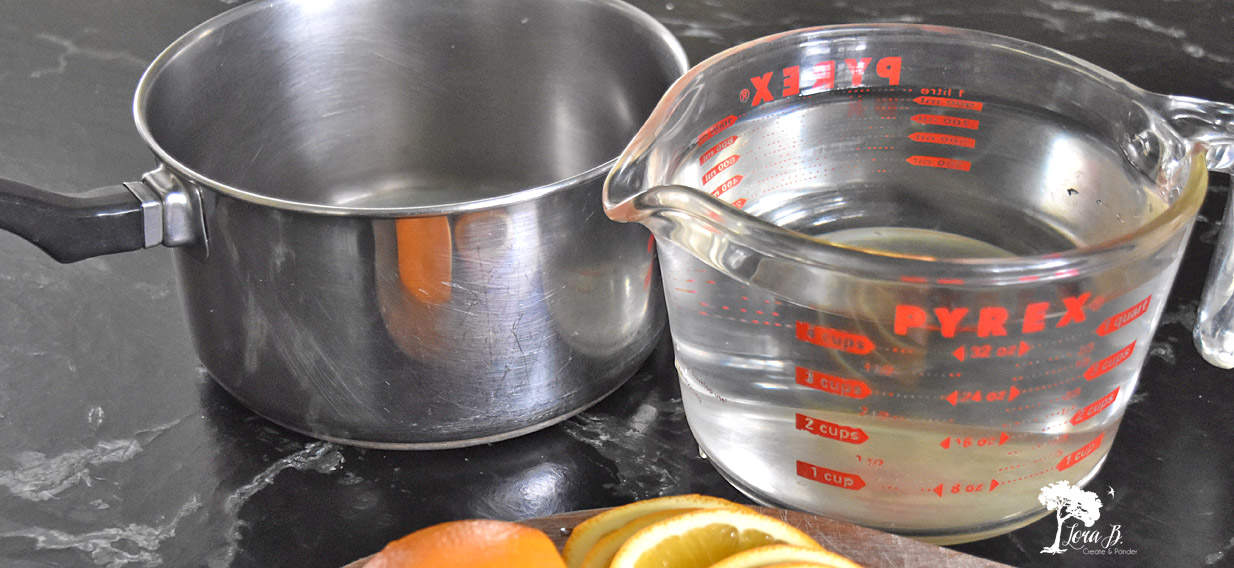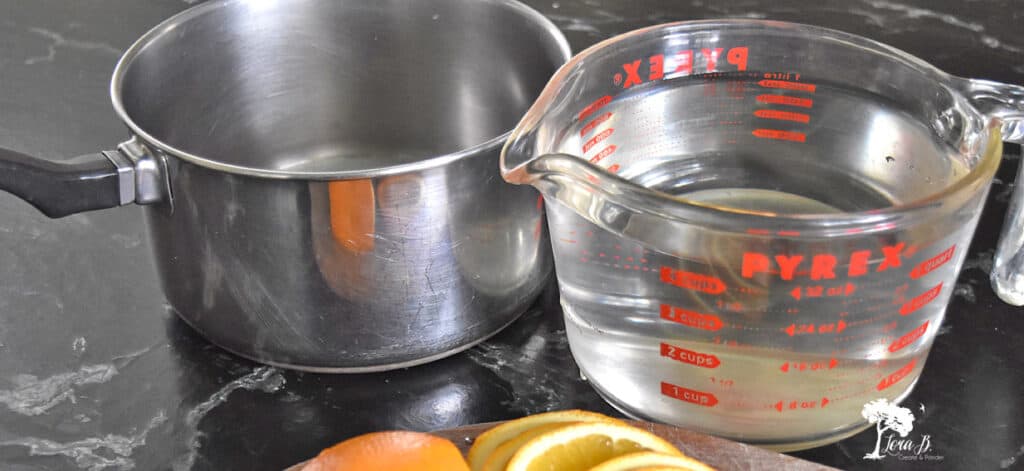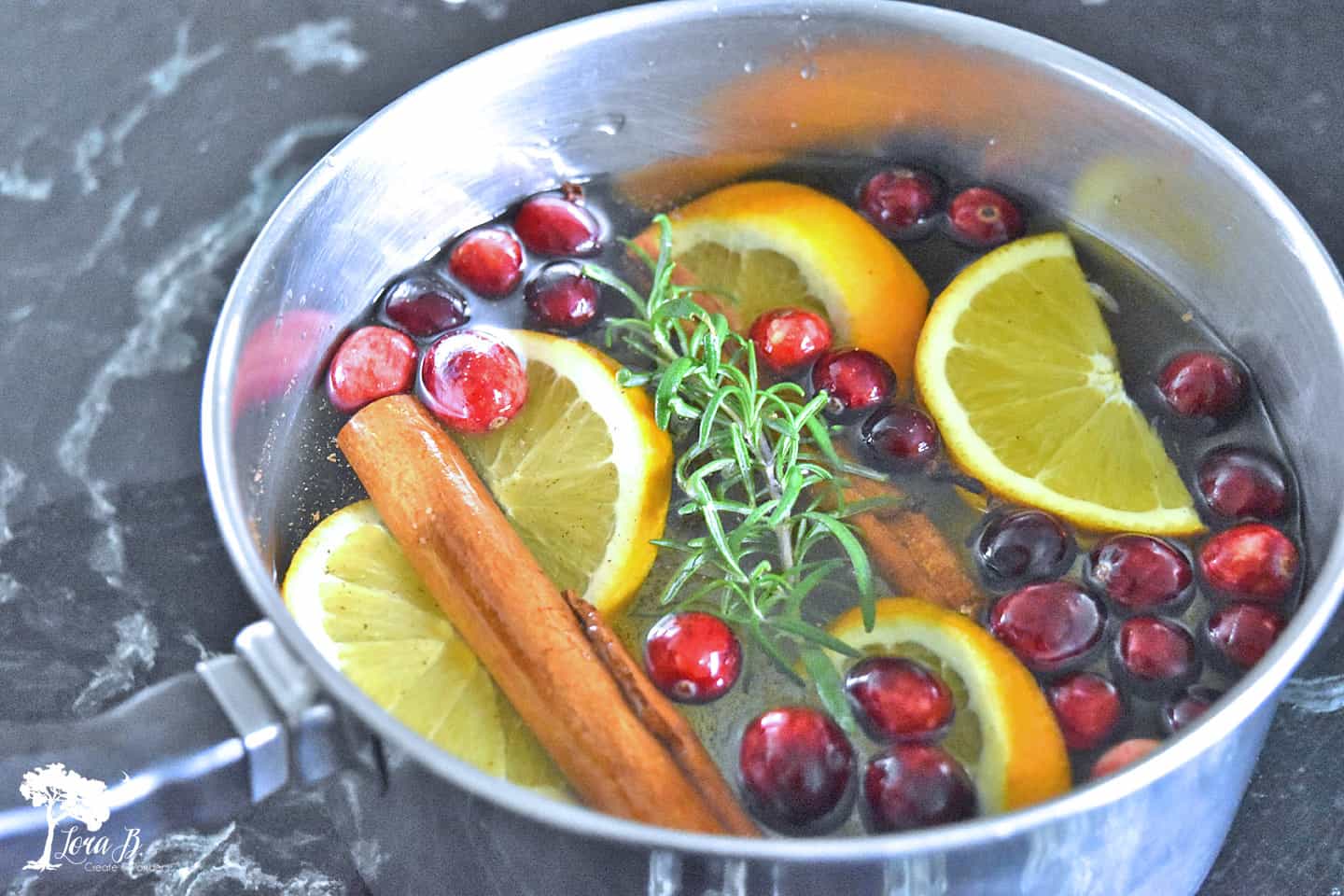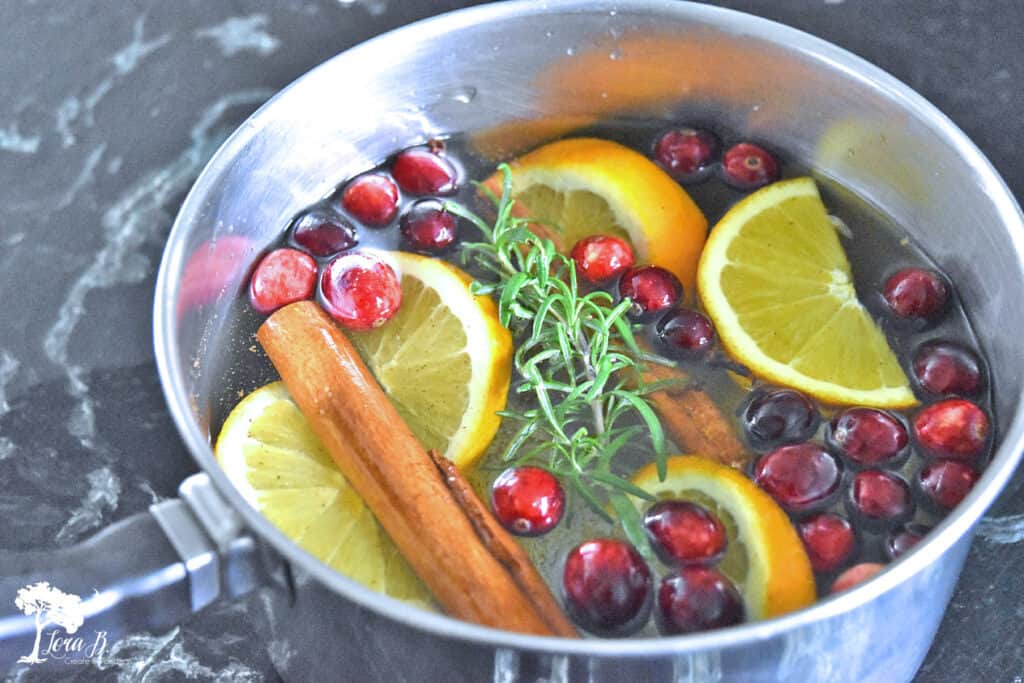 Then…simmer!
Just set the burner on a low simmer. Once the blend gets warm, the amazing fragrance will start wafting throughout your house! Instant festivity!
I leave it on all day, adding water as needed. Obviously, you don't want it to go dry. And remember to turn it off before you go to bed!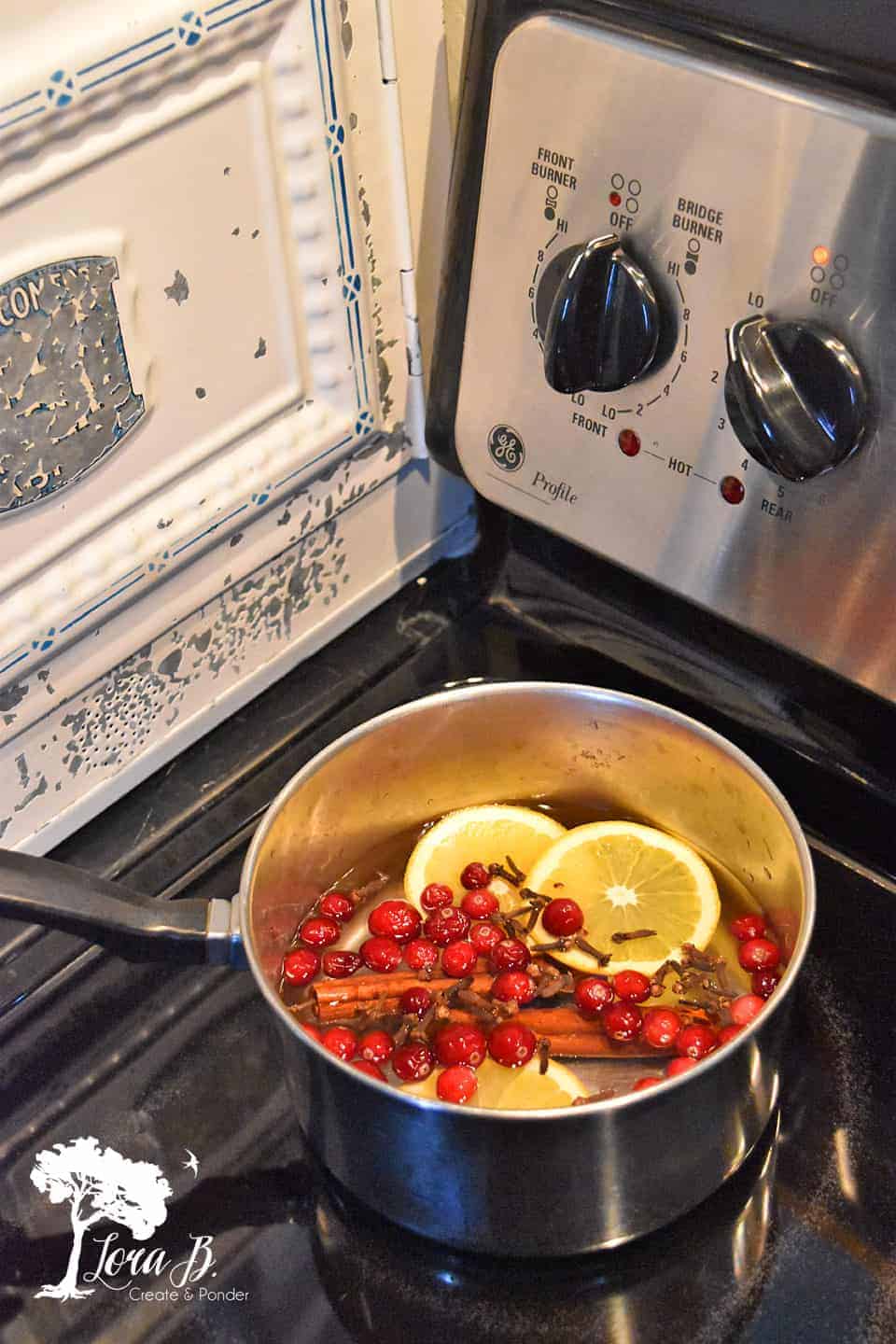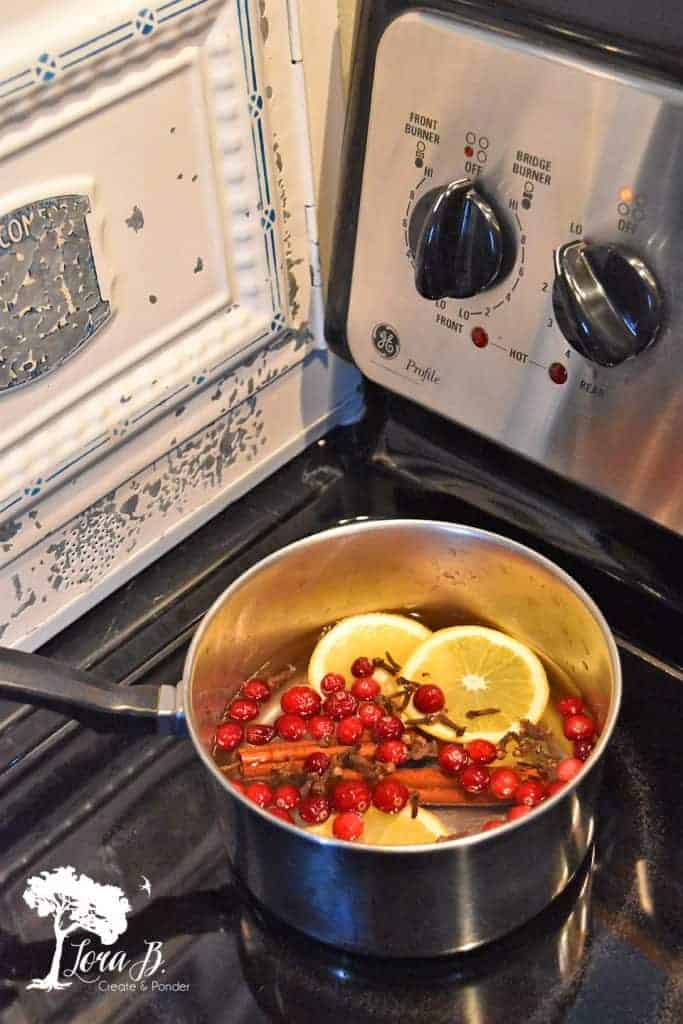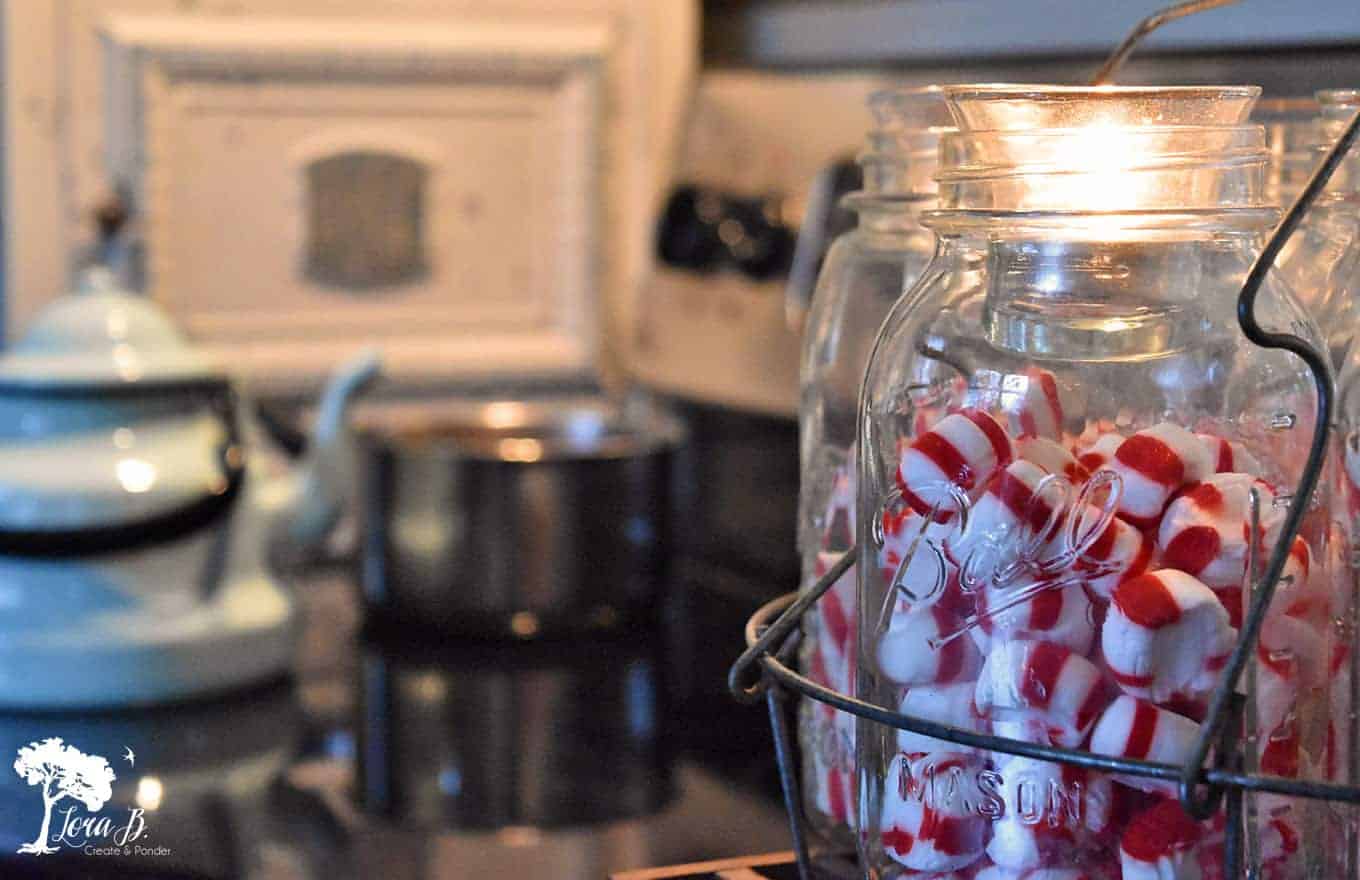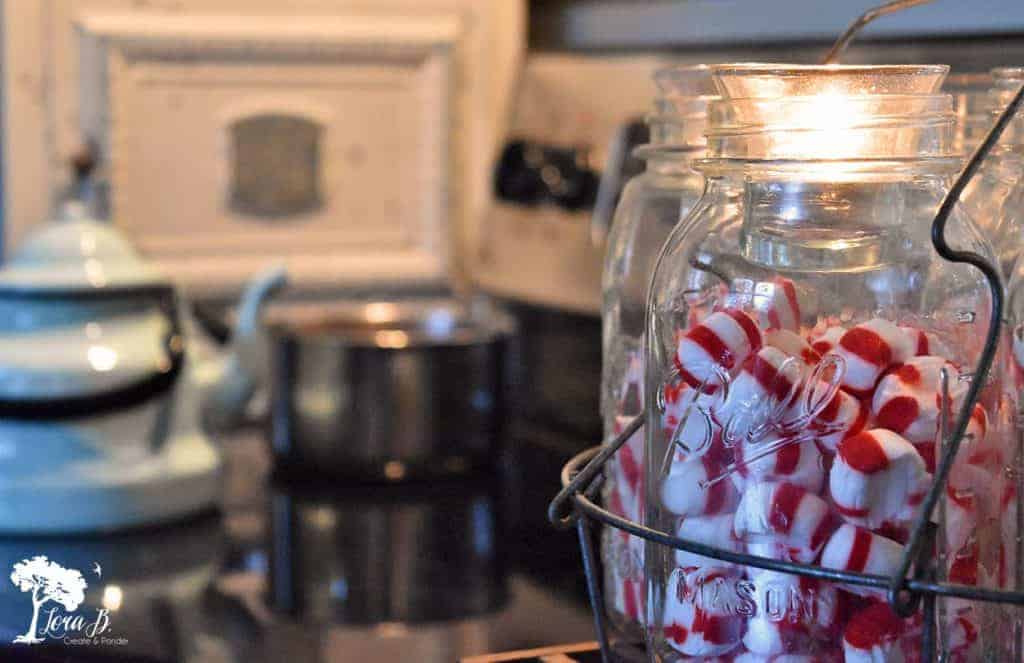 (See this easy candy cane centerpiece in my "Vintage Nostalgic Christmas Kitchen Tour")
Light some candles; now we've got all the cozy holiday feels going!
Hope you're enjoying the Merry this year! Go start some Super Simple Holiday Stovetop Simmer!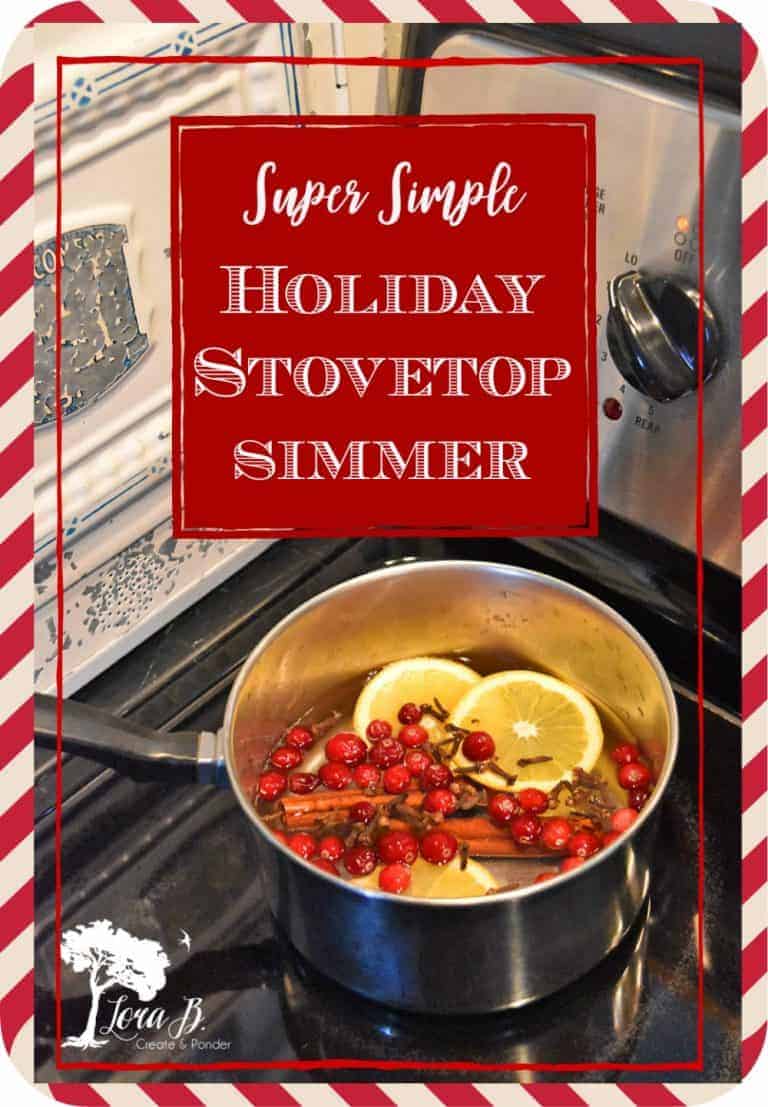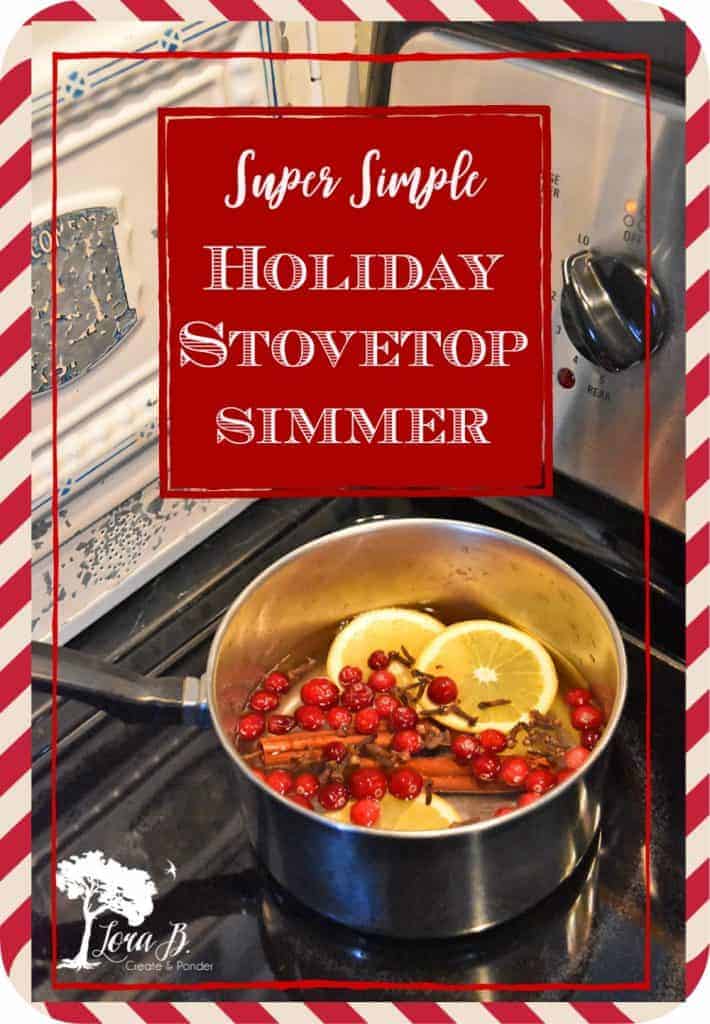 Sharing at these lovely parties: