Hem-maker Tree and a Postal Sorter Christmas

I had tried to sell this cute, vintage hem-maker at the store, but no one else had a vision for it like I did. Typical (Sometimes my taste is a little wonky). I always pictured it as a Christmas tree, so today I armed myself with the handy, dandy, miracle-making glue gun and a bag of after-Christmas-sale, chartreuse snowflakes, and made my vision come alive!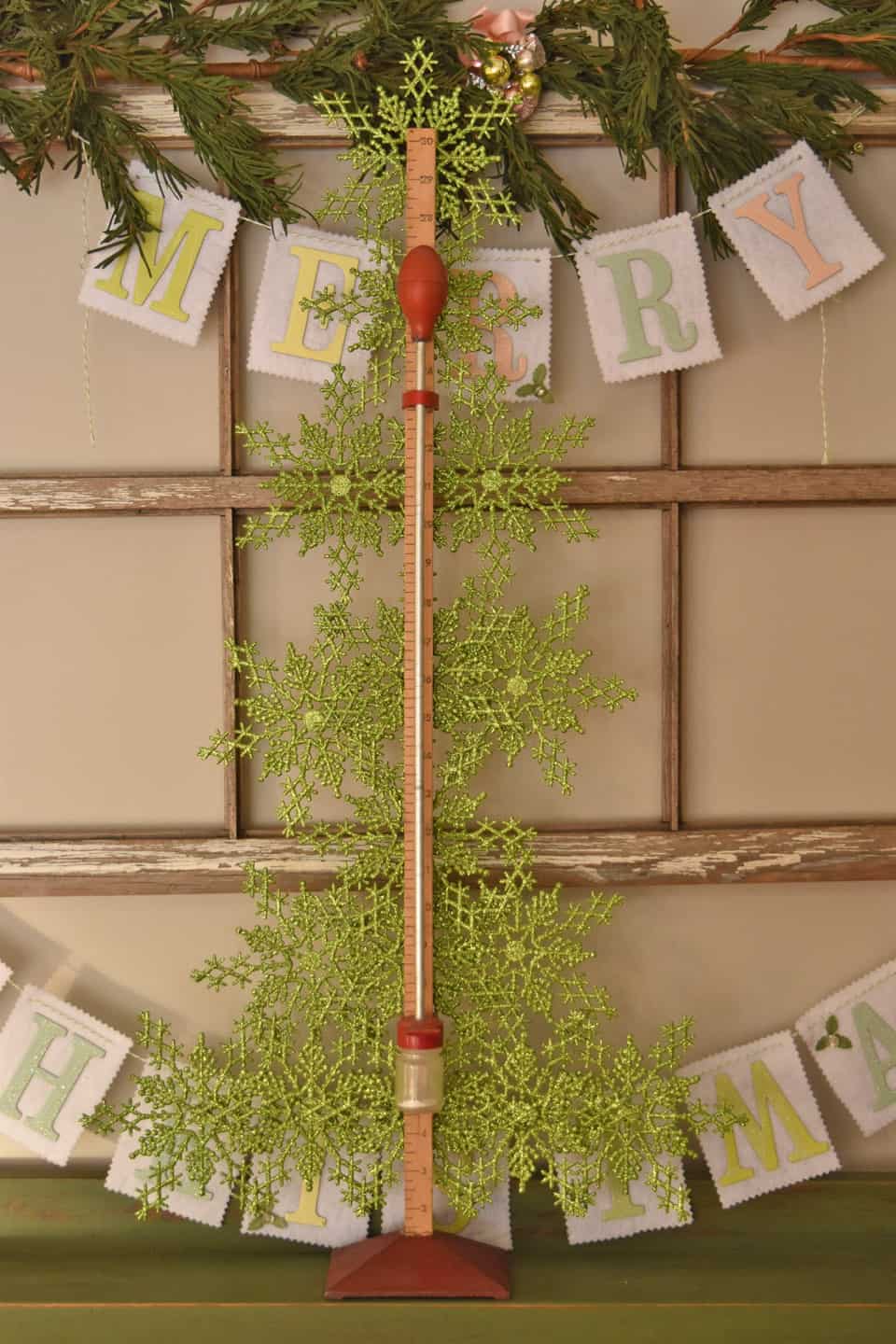 A couple finger burns later, and it looked just like the vision in my head! I decided it needed to be the centerpiece for my "Carol of the Bells" ode to junk display on my freshly spiffed up postal sorter/cool cubby.
I had hung the awesome galvanized and wood sorter on the wall as is, but wasn't happy with the sharpied numbers that ran up and down the sides. So when I painted the walls, it was a good excuse to drag it out to the driveway and give it the attention it deserved. I sanded all the wood and brush poly'ed inside all the cubbies! The galvanized just looks so much prettier (this pic is before the poly).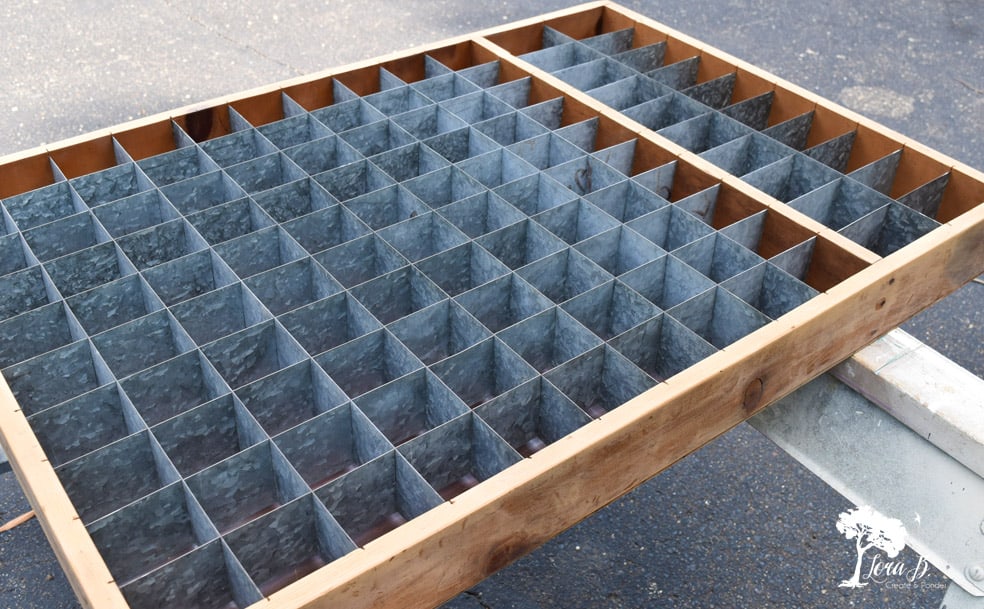 This little neglected spot at the bottom of my stairway was calling for some art-installment status, rather than the usual piles-that-need-to-be-taken-up function. And it happened: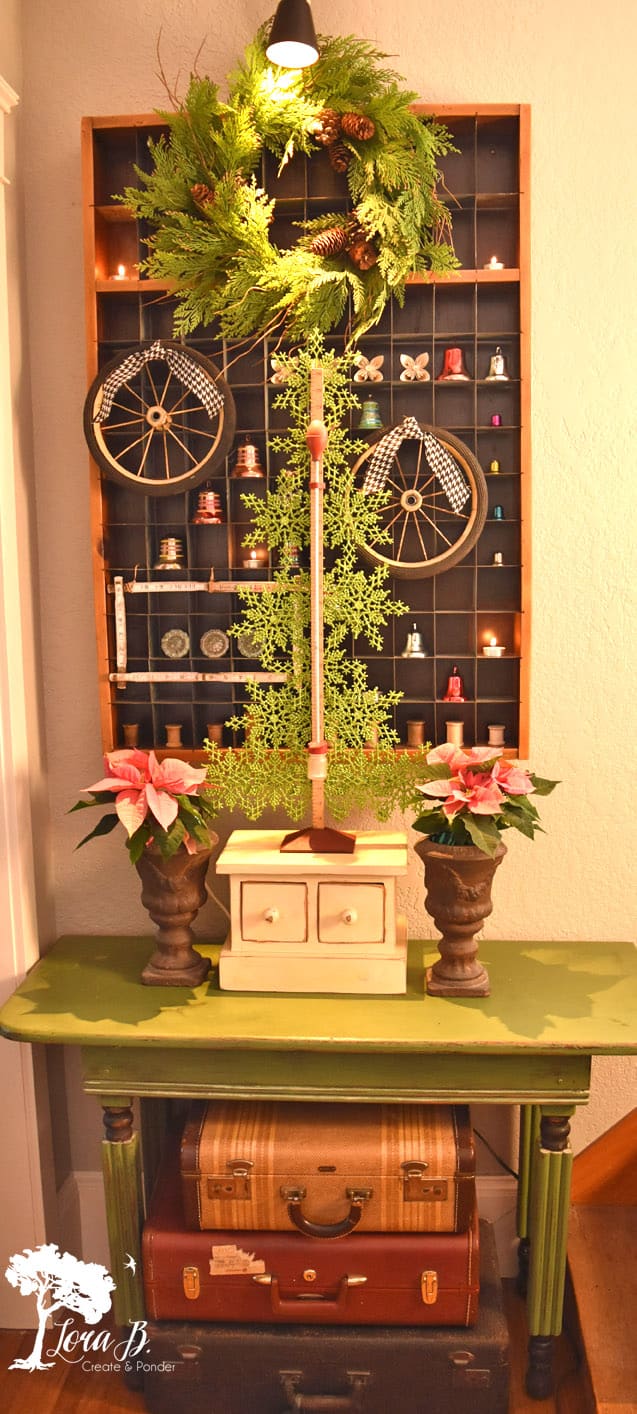 Junk Christmas Extravaganza! I had so much fun filling the cubbies with vintage bell ornaments, old spools, glass knobs and origami flowers made from vintage sheet music. I decided it all needed a spotlight, so I grabbed the Ikea light we used to have in the store, and it just brightened up this dark corner. I still need to give these wonderful suitcases the royal treatment inside.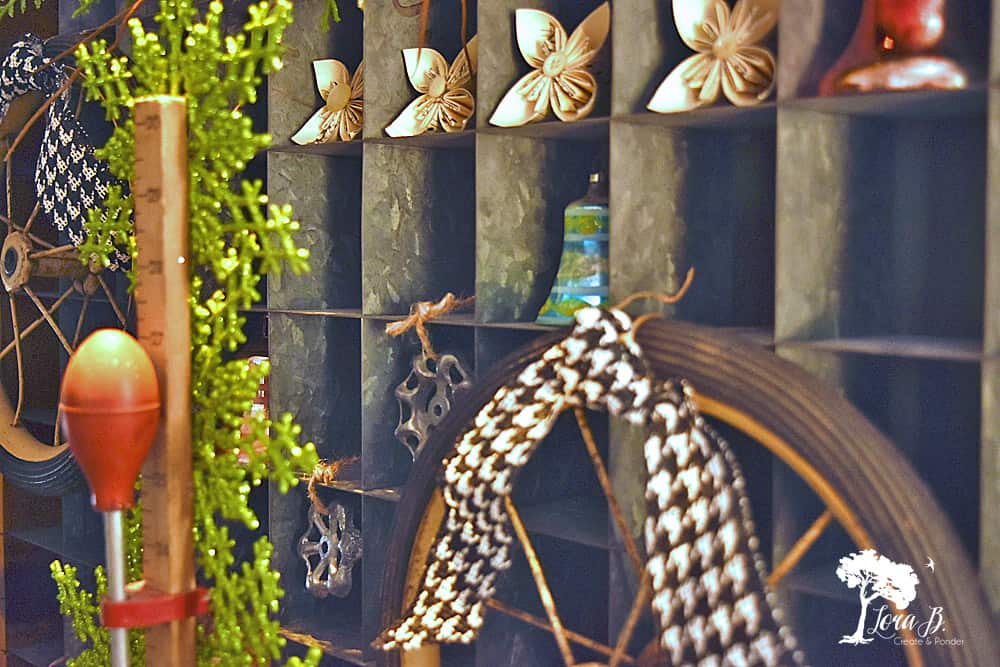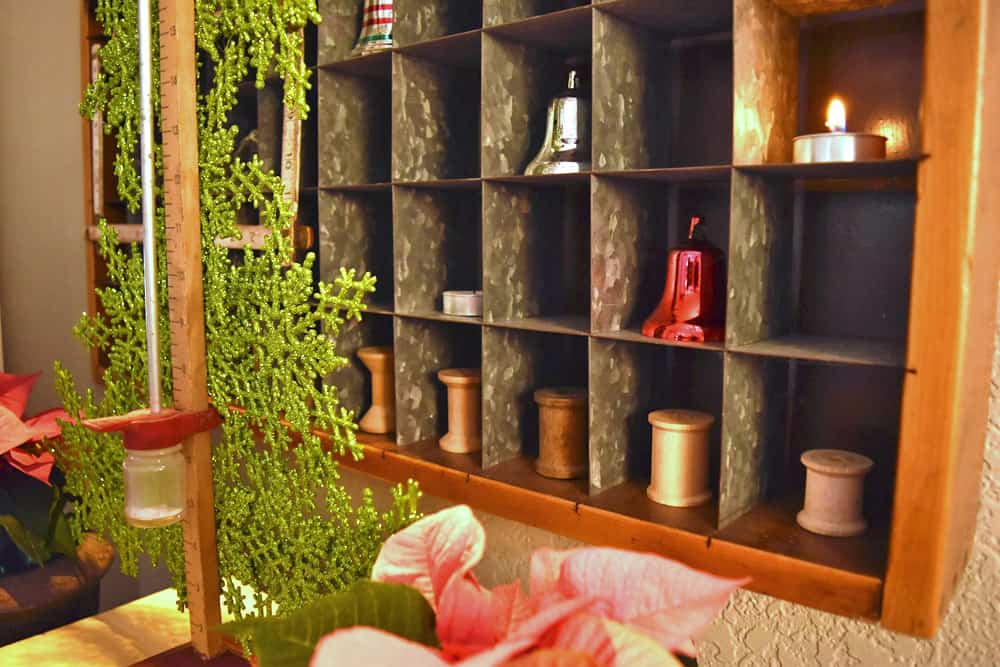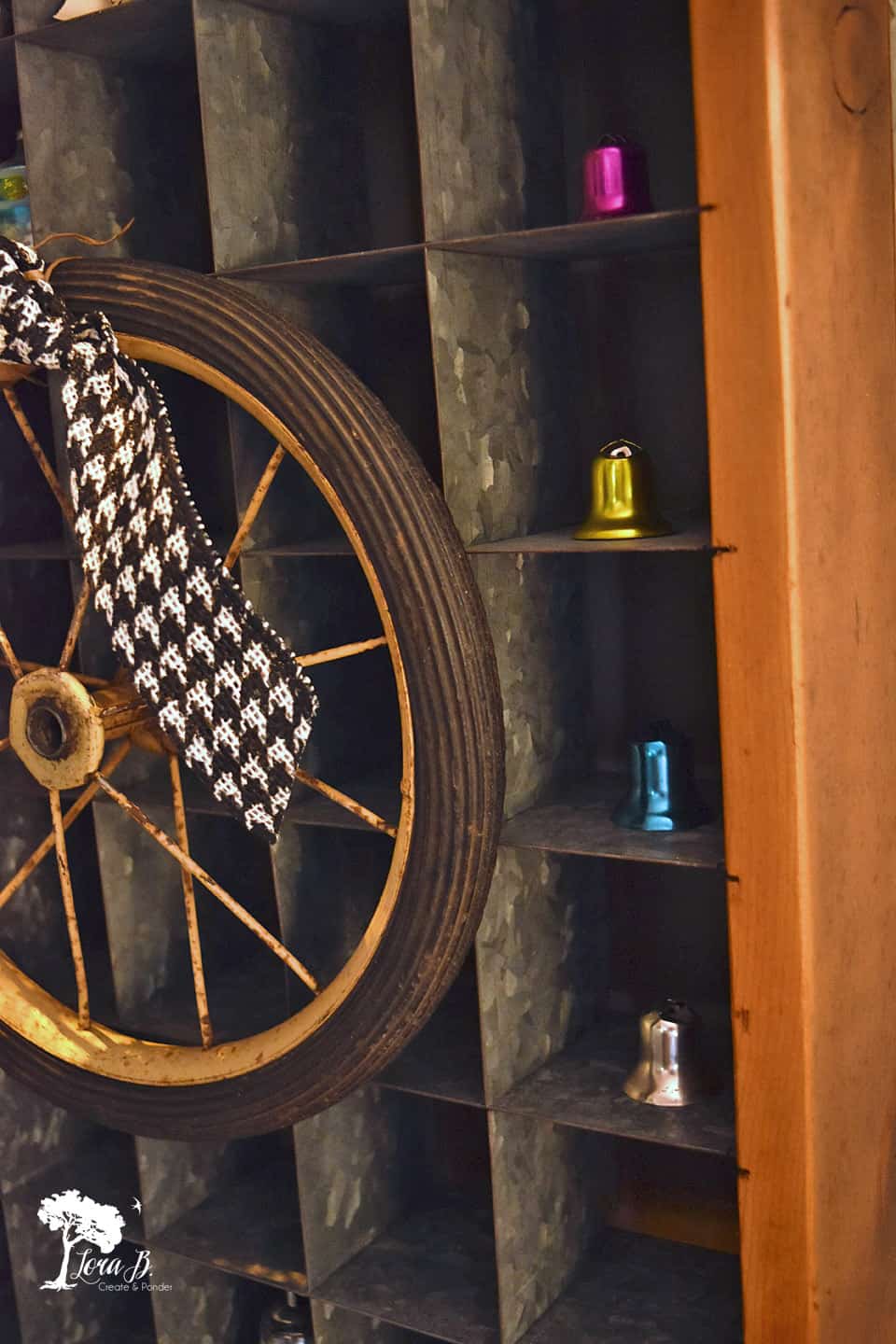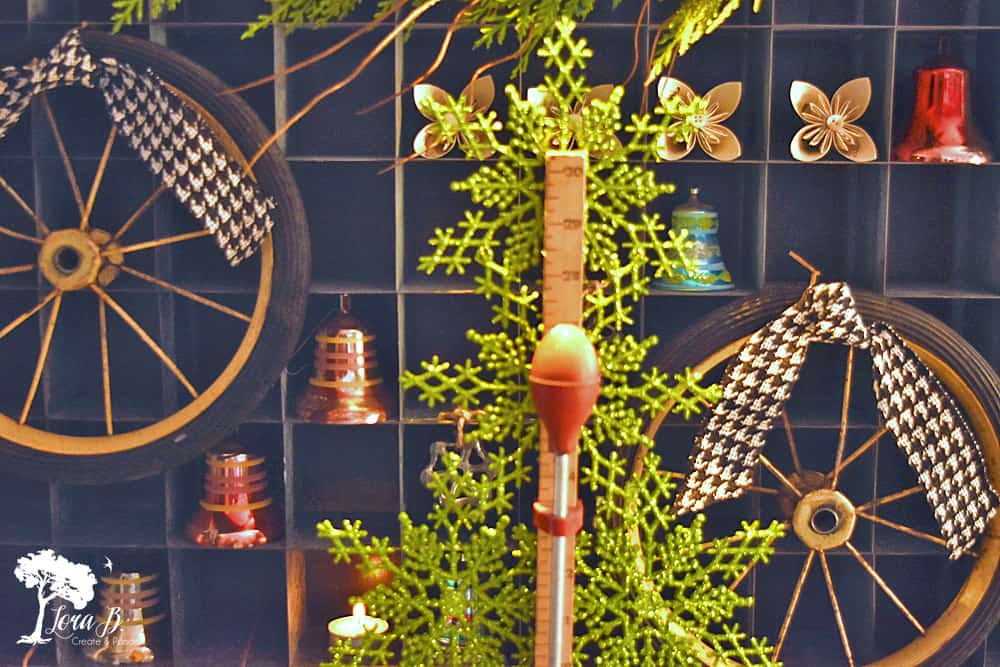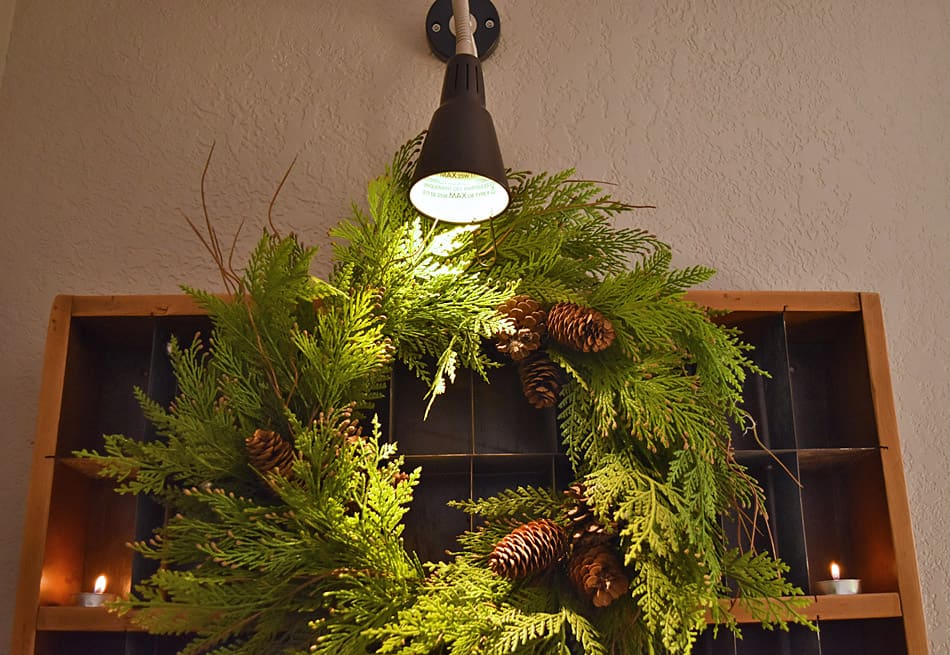 Kind of like an eye-spy game! I lit a couple votive candles on the metal parts, but I'll probably pick up some battery-powered ones to be a little safer:) I'm determined to use the whole tree-full of Shiny Brites from last year everywhere except on the tree. I'm close. Stay tuned.
I should probably get around to getting some lights on the actual tree one of these days, but funky displays like this are so much more fun!
The green-with-white-accents table was a store reject. Mr. Fix-it and I created it from vintage table parts, and when it wasn't selling at the store, I decided it would be happier at my house. It's my favorite color, and I'm a sucker for those lined legs!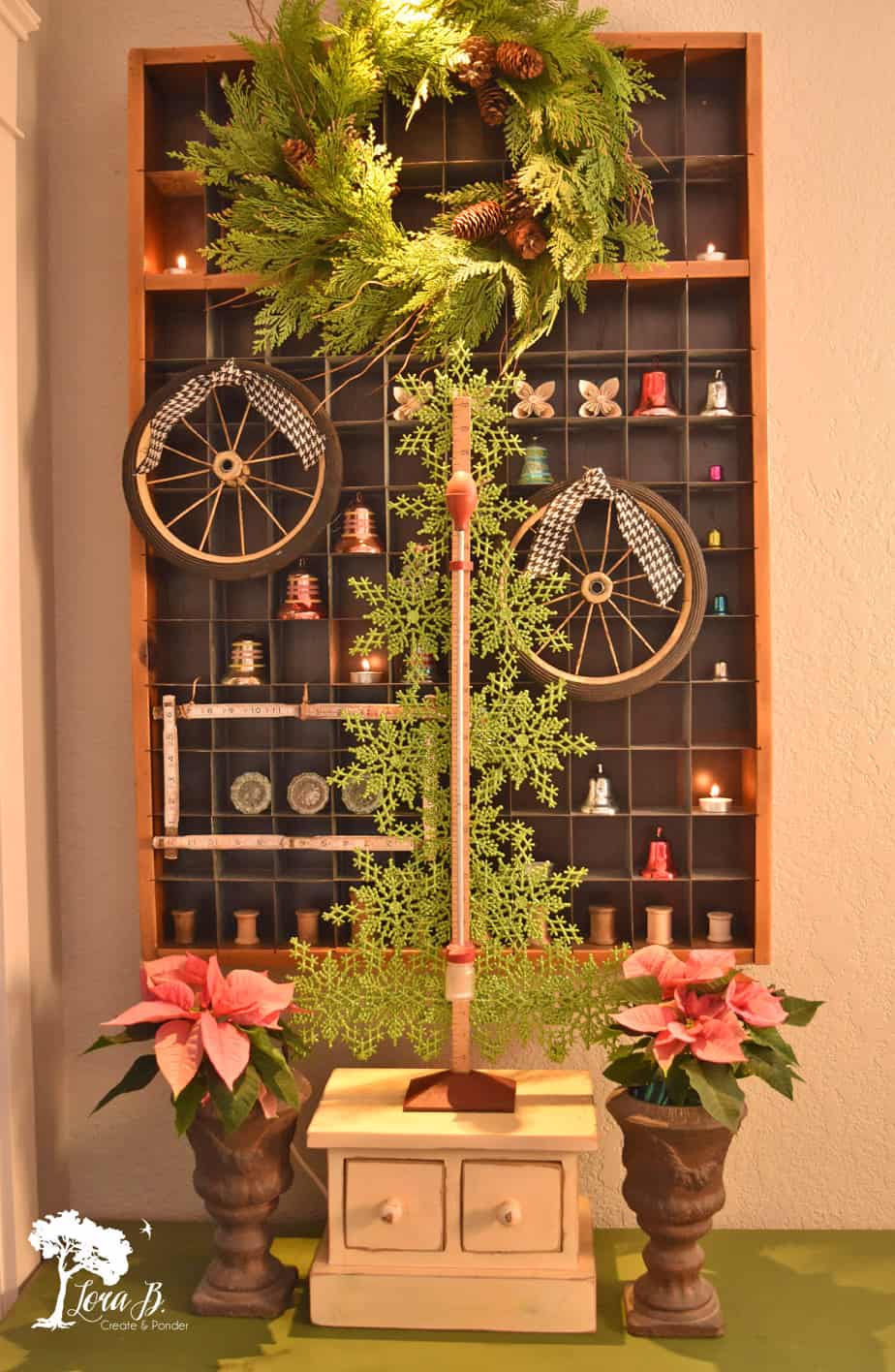 Gotta love those $2 pink poinsettias from Walmart. They're so nice and small, you can pop them anywhere.