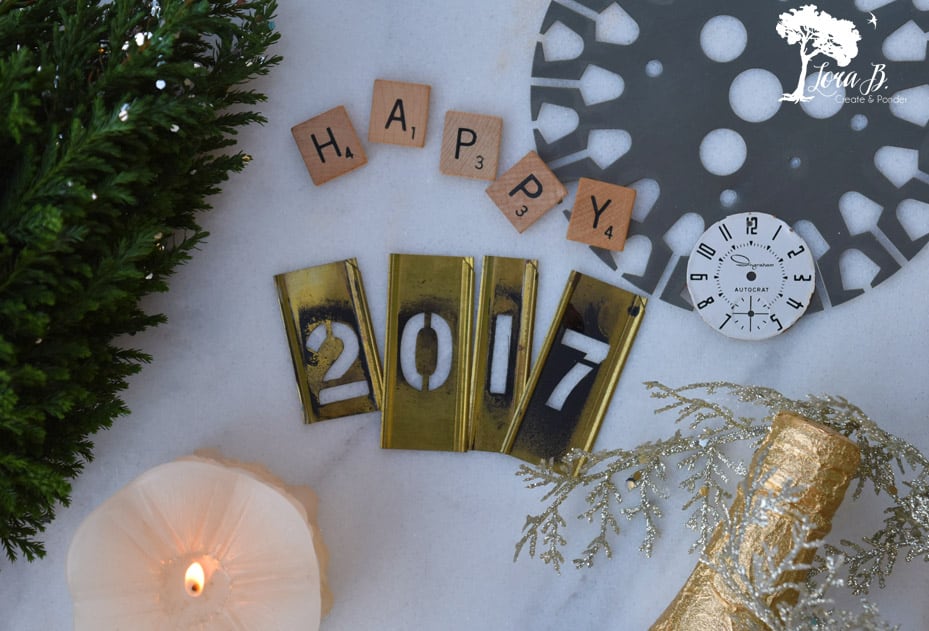 Happy New Year, friends! I'm content to put 2016 behind, and am excited with the new opportunities and challenges 2017 will bring to this little blog I started only 3 months ago!
My word for the New Year is "Celebrate"! Happy Girl will be graduating this year, and there will be many changes ahead for our family; all good, I'm hoping! Last year was one to endure, and my word, "New" ended up not being as positive a word as I had anticipated (new unemployment for me, new heart valve for my son…you get the picture).
But I am thankful for this "New" blog and the creative abandon I can create here! And I'm so thankful for all the new readers and friends, and the faithful followers that have been around through the Patina General years (and before)!
I've got so many fun projects and ideas I want to share with you in the coming year, and I'd love to hear suggestions from you also. If I came over for coffee and we were sitting in your kitchen, what would you ask me for advice on? I had a whole stream of texts back and forth the other day with my former neighbor who was sending me pics of her newly remodeled kitchen. She was asking what color she should paint her stools. It was so fun to share in her excitement and decision making!
So, please…ask away. In the comment section, or drop me an email (it's in the contact section). And who knows…maybe it will even become a blog post, because if you're questioning, I'm sure someone else is struggling with the same dilemma also.
Have a safe and fun celebration tonight and tomorrow, and I'll work on a "Best Of 2016" post for Monday!