Handmade Valentine's Gift Ideas with Vintage Style
Valentine's Day gift ideas with handmade, vintage style for your sweets!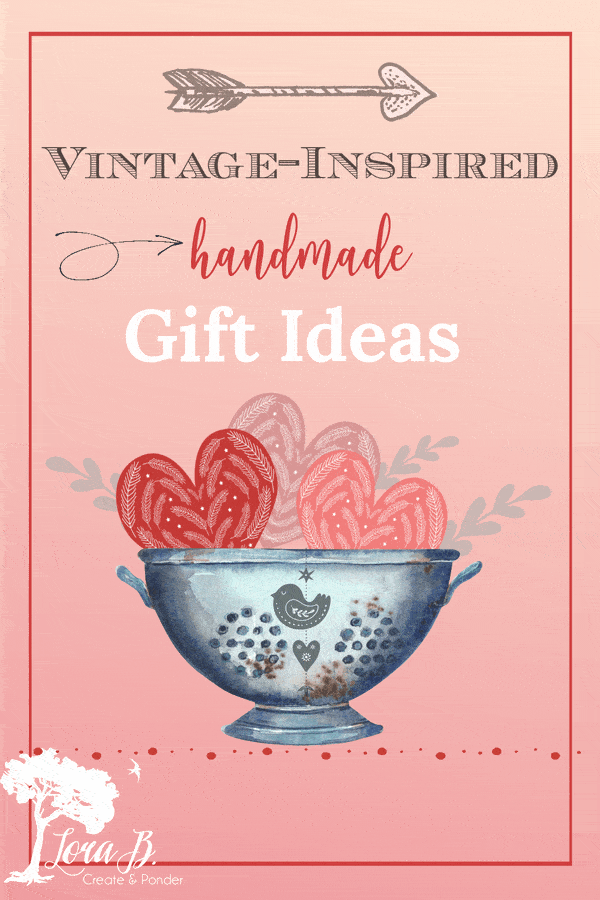 Valentine's Day is just around the corner, so it's time to find a few special gifts for those you love. Rather than buying made in _-_-_ things from the big box store, I thought it would be fun to find some inspiring gifts on Etsy. If you're needing ideas, here's a list of Handmade Valentine's Gift Ideas with Vintage Style.
Handmade Valentine's Gift Ideas with Vintage Style
For your convenience, this post contains affiliate links. If you make a purchase, I may receive a commission. There is no additional cost to you. My full privacy policy is here.
Handmade Slippers, the Perfect Gift
Cold days are here for a bit longer, gifting someone with cute, handmade slippers is always a good idea! Whether they're knit, felted wool, or leather, a cute pair of new slippers will put a smile on his or her face!
(Click on image for shopping info)

Valentine Decor with Handmade & Vintage Style
If you prefer handmade and vintage Valentine's over the latest craze, adding a few unique decorations to your home will make it festive. All the more fun when you have your special people over for a treat;)
Digital downloads of vintage cards make it easy to whip up a cute Valentine's garland. Print them on your own computer on cardstock, string them up with cute twine and add fun embellishments. You can give them as a gift and/or use them every year!

Jewelry is Always a Good Choice for Valentine's Day
Unique, handcrafted jewelry with a vintage touch is always a good choice for gifting. There are so many amazing options on Etsy. Here are some of my fave picks:

Manly Gift Ideas
Shopping for the guys is always hard! Can I get an amen? Hopefully these gift ideas will help you for the hard-to-shop-for men in your life.

Hope these Handmade Valentine's Gift Ideas with Vintage Style inspired you! There are so many fun, unique items on Etsy, for gifting and decorating. Follow my Favorite Picks on Etsy HERE!
Pin and Share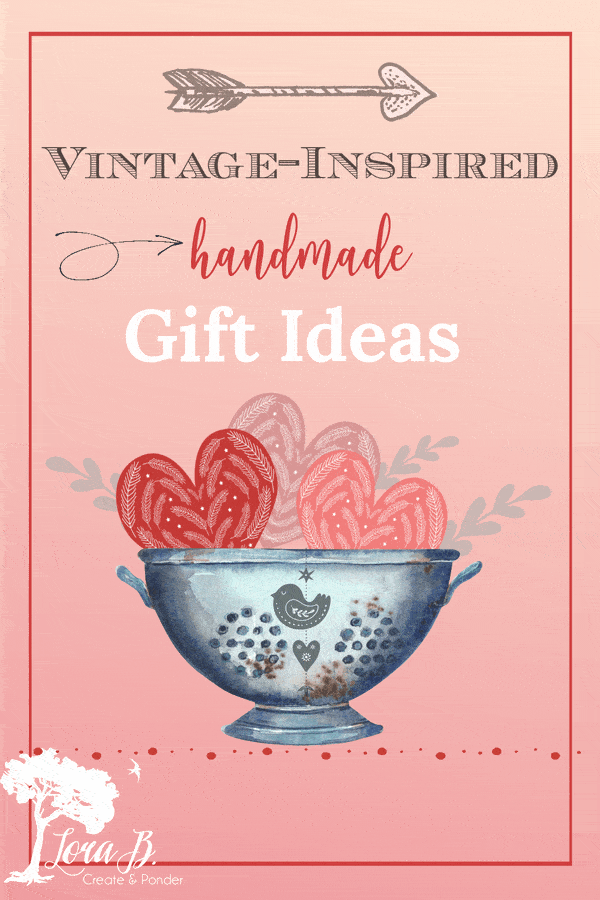 Sharing at these lovely parties: