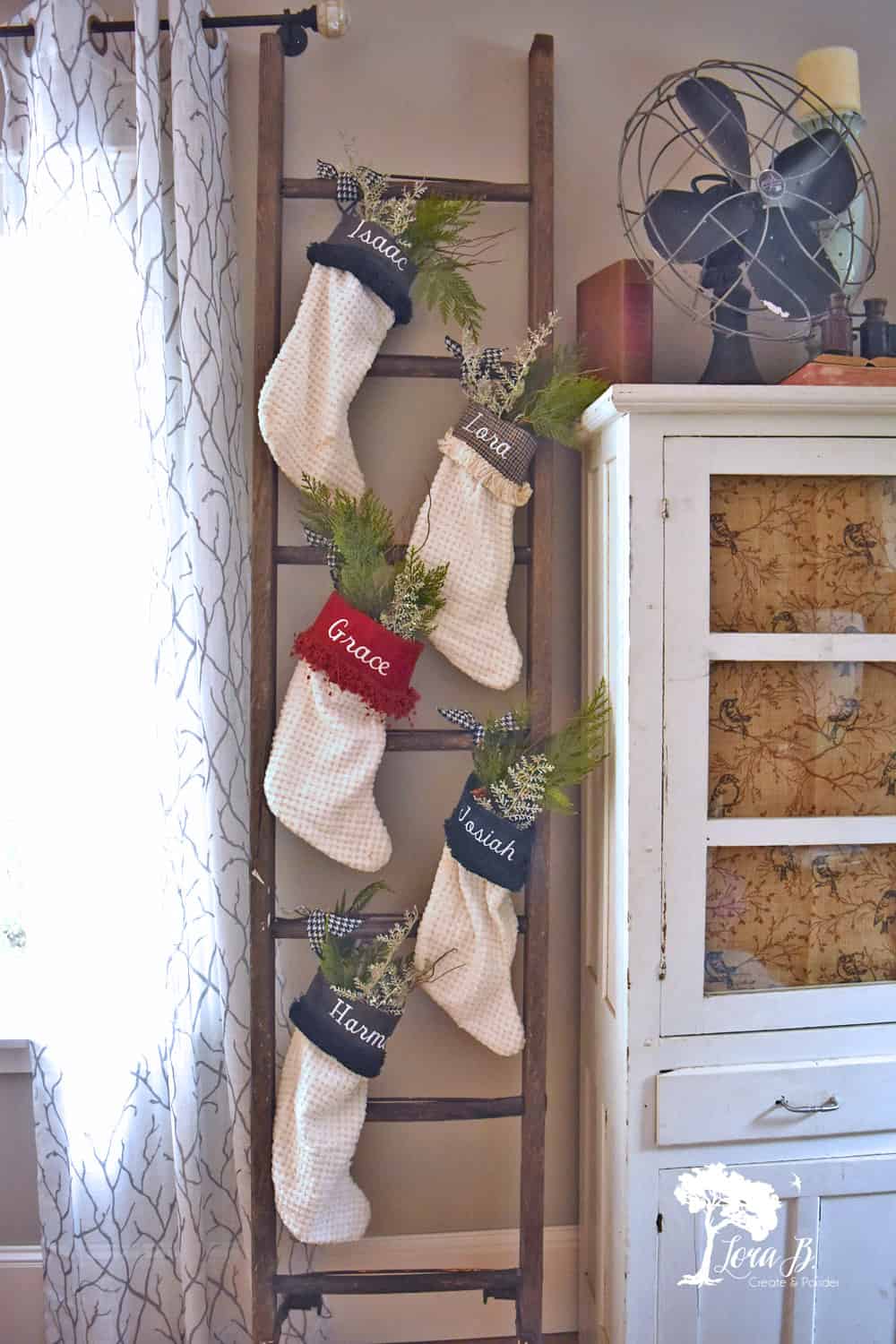 Do you have an old ladder leaning up against the wall somewhere in your home? We sold a boatload of them through the years at my former store. Why not give the afghans that you usually hang a break until January, and gussy up that ladder with your Christmas stockings? This ladder is going to fill the blank wall behind my tree this year.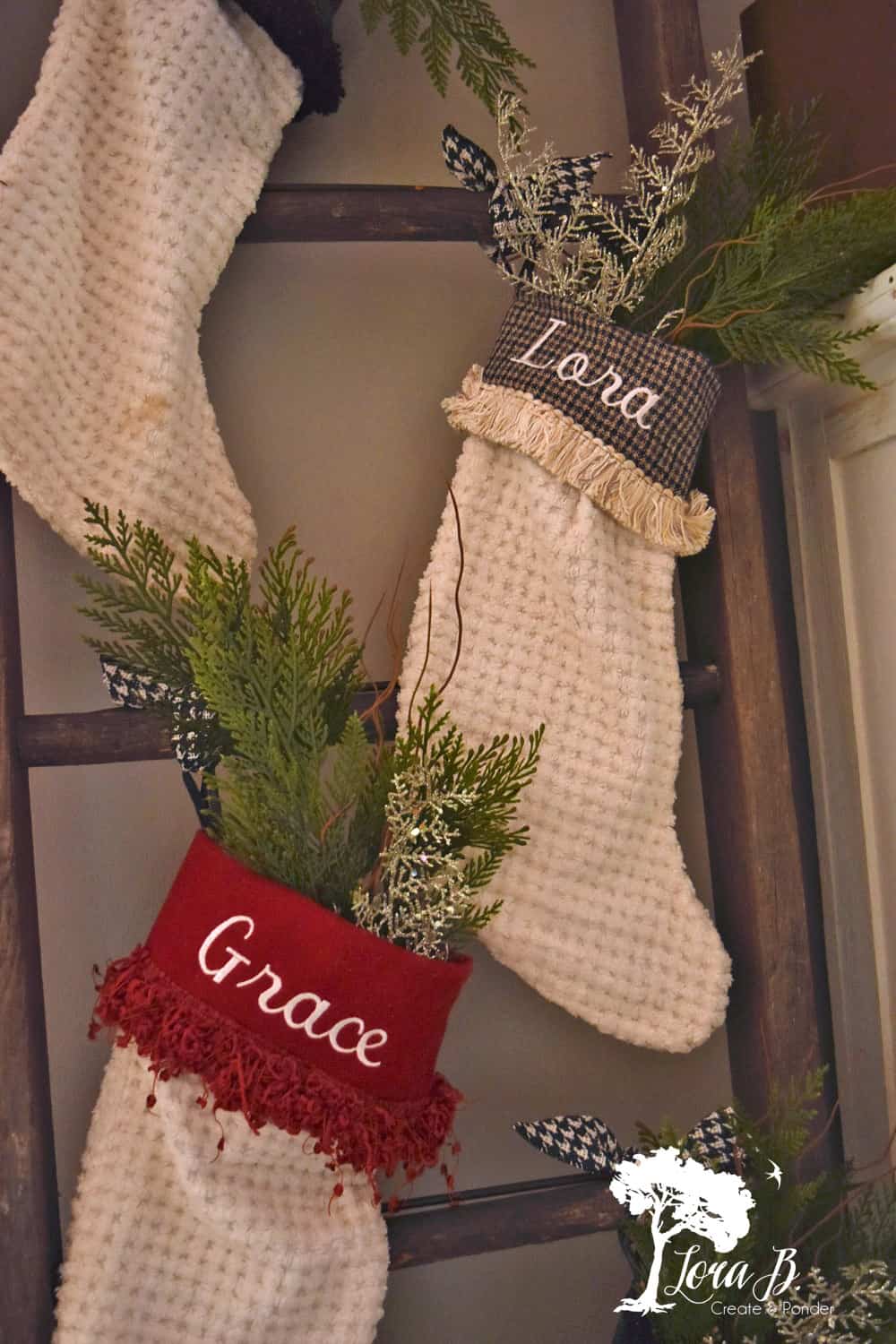 Each of our socks (that were made by my mom) have a loop to hang them. I used some of the leftover houndstooth ribbon I had left from my porch decorating and tied them each to a rung, placing them back and forth.
Until Santa comes for his Christmas eve visit, I decided to add some green to liven up the display. I stuffed some greenery, pinecones, and silvery foliage in for pretty. Birch branches or candy canes and pillow stuffing would be cute, too.
This old ladder certainly has a new lease on life!