Got a Ladder? How about Stockings?
Repurpose an old ladder into a fun display for your christmas stockings with these tips.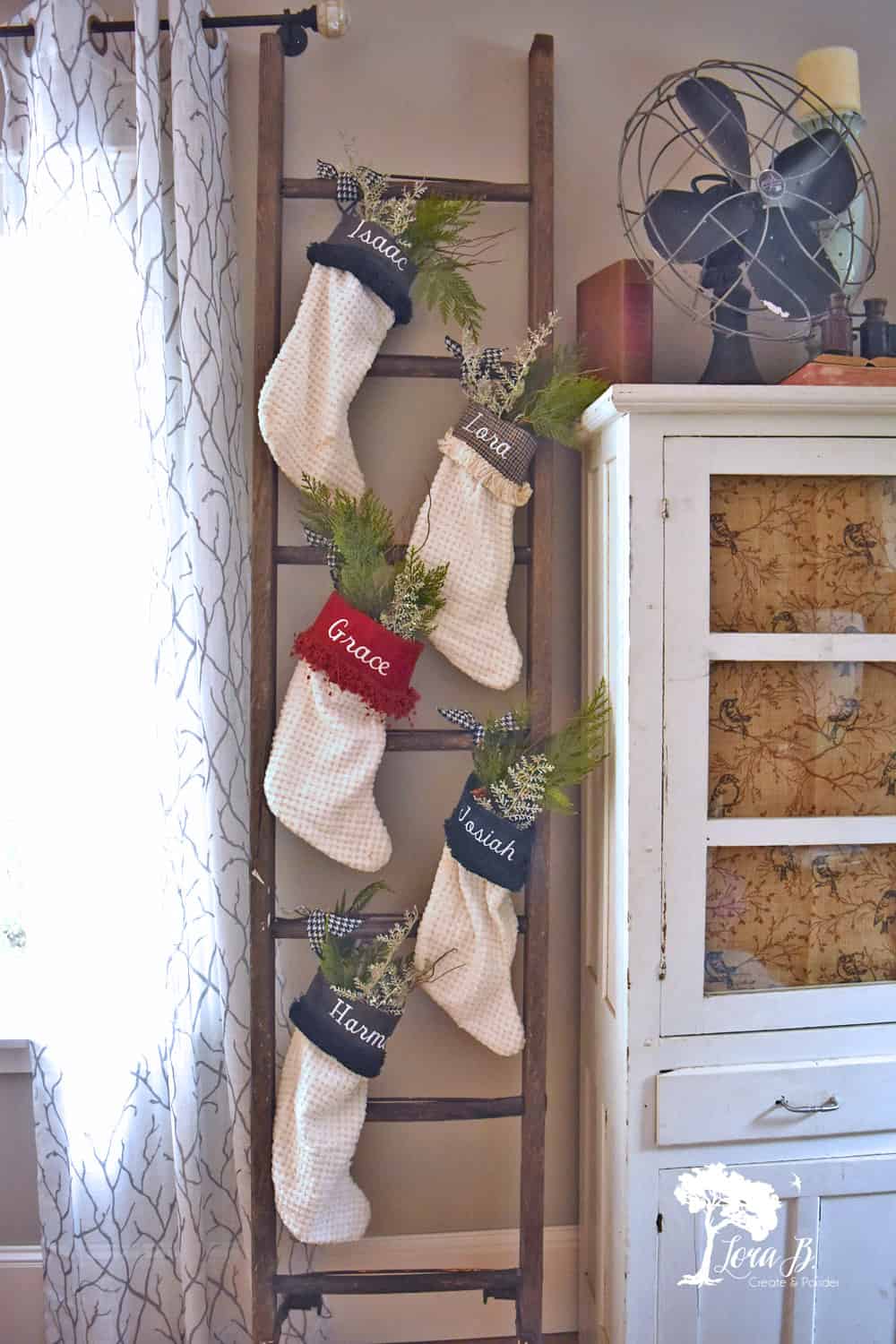 Do you hang your stockings from the mantel with care each and every year? If you don't have a mantel, or if you're just ready for a change, here's a fun, easy idea. All you need is an old ladder. For a new twist on your Christmas decor, here's Got a Ladder? How about Stockings?
Got a Ladder? How about Stockings?
For your convenience, this post contains affiliate links. If you make a purchase, I may receive a commission. There is no additional cost to you. My full privacy policy is here.
Give your Old Ladder a Refresh
To start, make sure your ladder is clean before you lean it up against the wall. I give my vintage ladders a bit of a refresh before I bring them indoors. Some sanding with a palm sander will smooth out any splinters and rough spots. Then give the old, character-rich beauty a couple coats of brushed on poly to seal it nicely. You'll want to keep it indoors all the time! (You can switch it to a blanket display after Christmas.)
Protect your Walls
In order to save your painted walls, hide a little felt circle on the ladder where it will touch the wall. No one wants to repaint, just because you came up with a unique decor idea!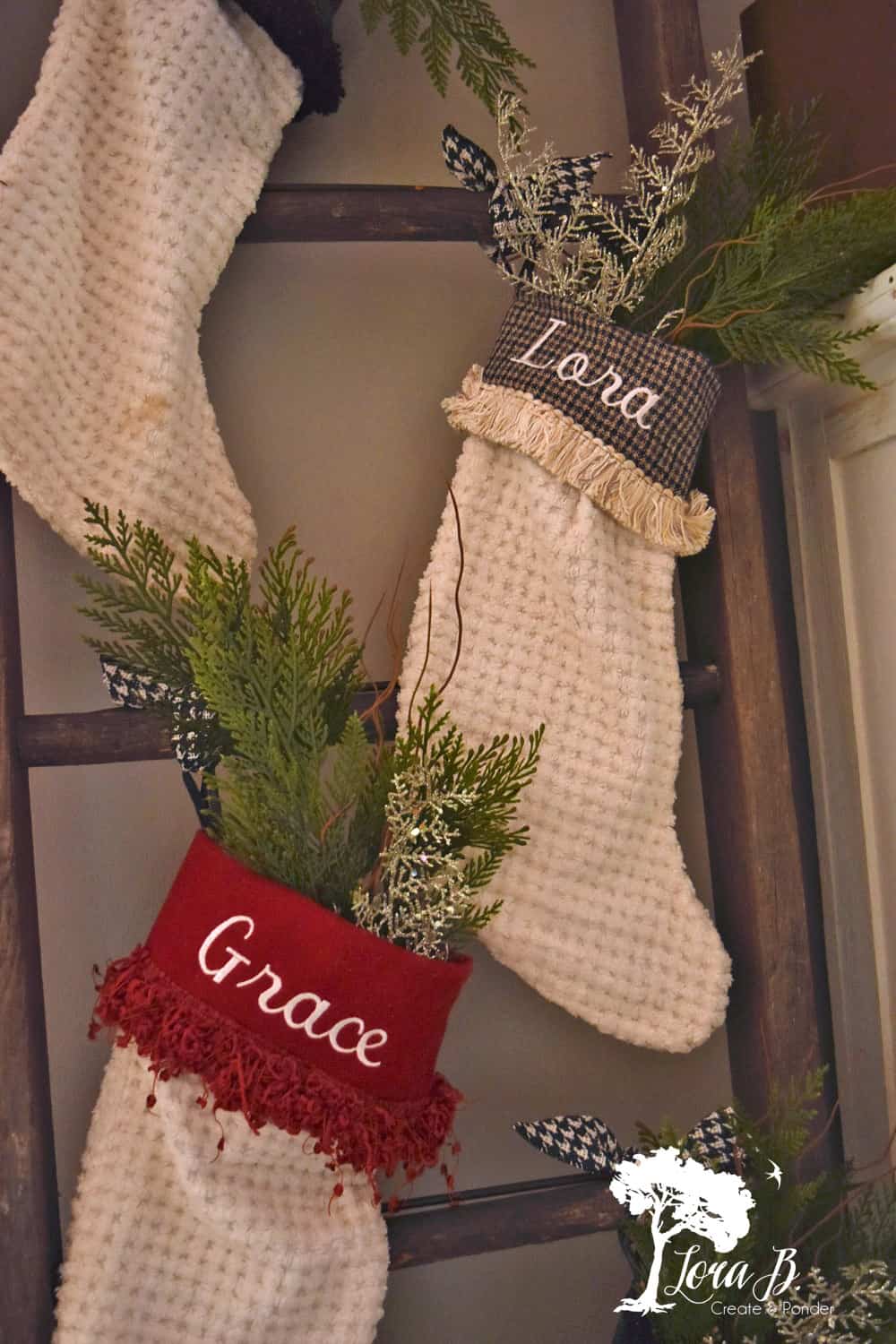 Repurpose your Old Ladder as Christmas Stockings Display
To hang your Christmas Stockings, simply use a length of ribbon through the loop and tie to the rungs. I staggered mine for a more interesting display.
The great thing about hanging your Christmas stockings on an old ladder is you get a big bang for minimal amounts of decorative space! This simple display will stand behind our Christmas tree (once we get one;) Santa can take the stockings down and fill them once he makes his yearly visit.

Shop to Create the Look: (Affilate links, Amazon & Etsy)
Palm Sander (for smaller hands)
Polyurethane (my favorite for many projects;)
Felt furniture pads (useful for so many things)
Houndstooth black and white ribbon
Faux evergreen stems (I love cedar)
Handmade Chenille Christmas Stockings

Are you going to try something new this year and repurpose your old ladder into a Christmas stockings display? Then for winter, you can switch it up to a blanket display that can be as pretty as it is useful!
If you enjoyed Got a Ladder, How about Stockings, keep the repurposed vintage ideas flowing by becoming an Insider, down below or in the sidebar!