Got a Ladder? How about Stockings?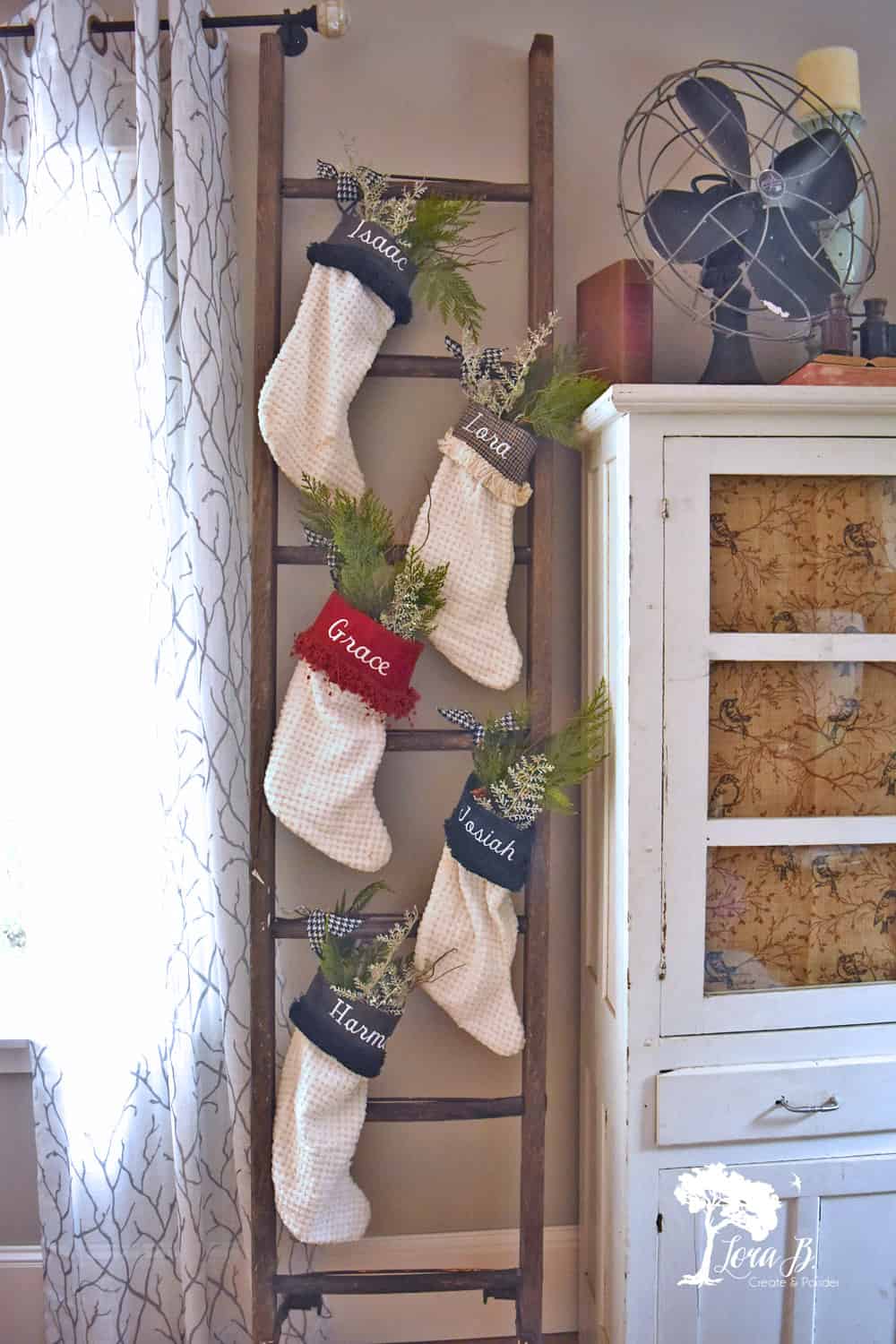 Do you hang your stockings from the mantel with care each and every year? Maybe you should give the mantel a break from the stockings this year and try something different. Got a Ladder? How about Stockings?
Got a Ladder? How about Stockings?
For your convenience, this post contains affiliate links. If you make a purchase, I may receive a commission. There is no additional cost to you. My full privacy policy is here. 
Give your Old Ladder a Refresh
To start, make sure your ladder is clean before you lean it up against the wall. I give my vintage ladders a bit of a refresh before I bring them indoors. A bit of sanding with a palm sander will smooth out any splinters and rough spots. Then give the old, character-rich beauty a couple coats of brushed on poly to seal it nicely.  You'll want to keep it indoors all the time!
Protect your Walls
In order to save your painted walls, hide a little felt circle on the ladder where it will touch the wall.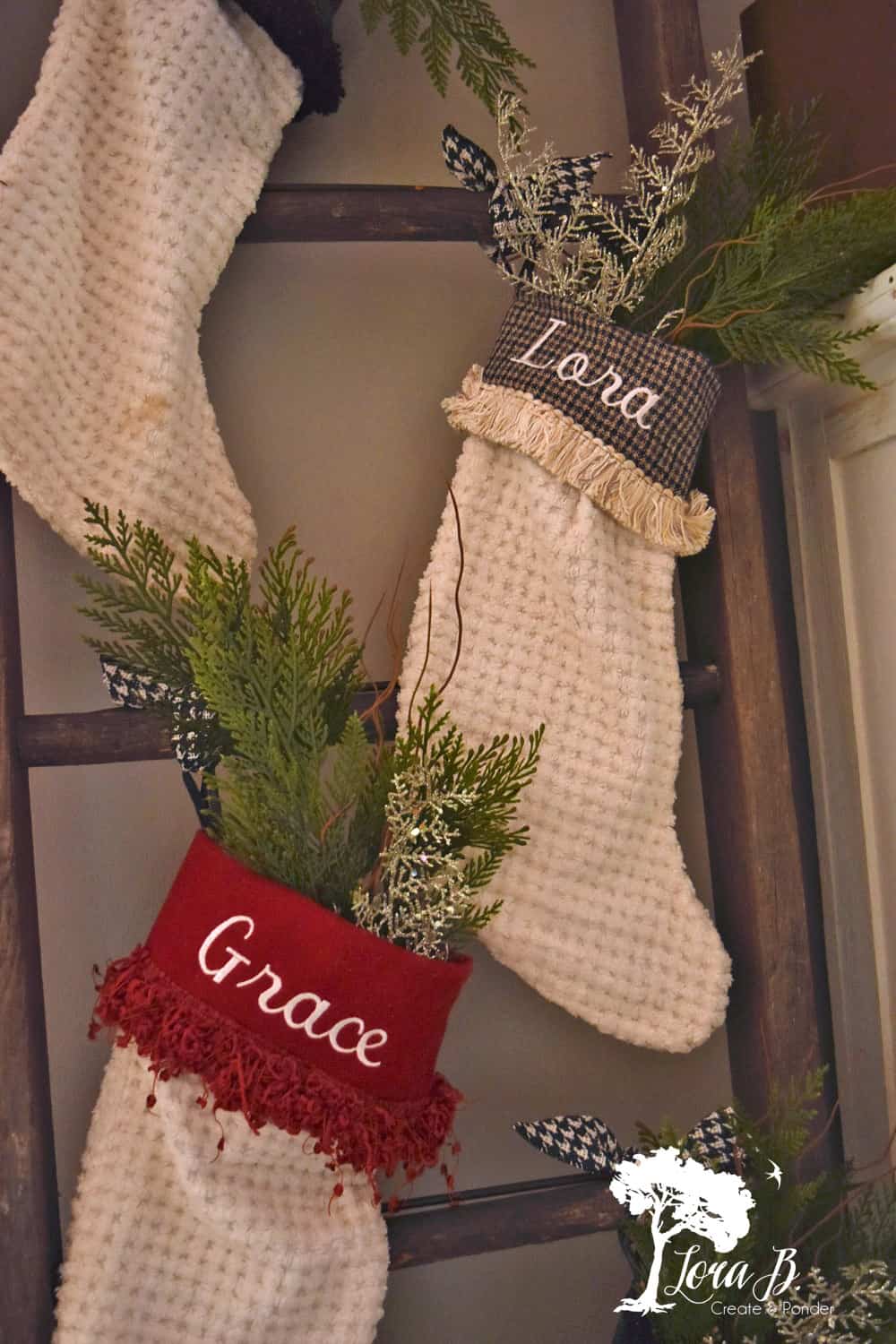 Add some Pretty to your Stockings Display
To hang your Christmas Stockings, simply use a length of ribbon through the loop and tie to the rungs. I staggered mine for a more interesting display.
The great thing about hanging your Christmas stockings on an old ladder is you get a big bang for minimal amounts of decorative space! This simple display will stand behind our Christmas tree (once we get one;) Santa can take the stockings down and fill them once he makes his yearly visit.

Shop to Create the Look: click on pics for more info

Hope you enjoyed the simple ideas in this Got a Ladder? How about Stockings? Is your mantel going to get a year off this Christmas?