Gift Guide for the Vintage Junk Lover
When your significant other asks, What do you want for Christmas? You can send them to this gift guide, full of all the vintage junk things you love (and want)!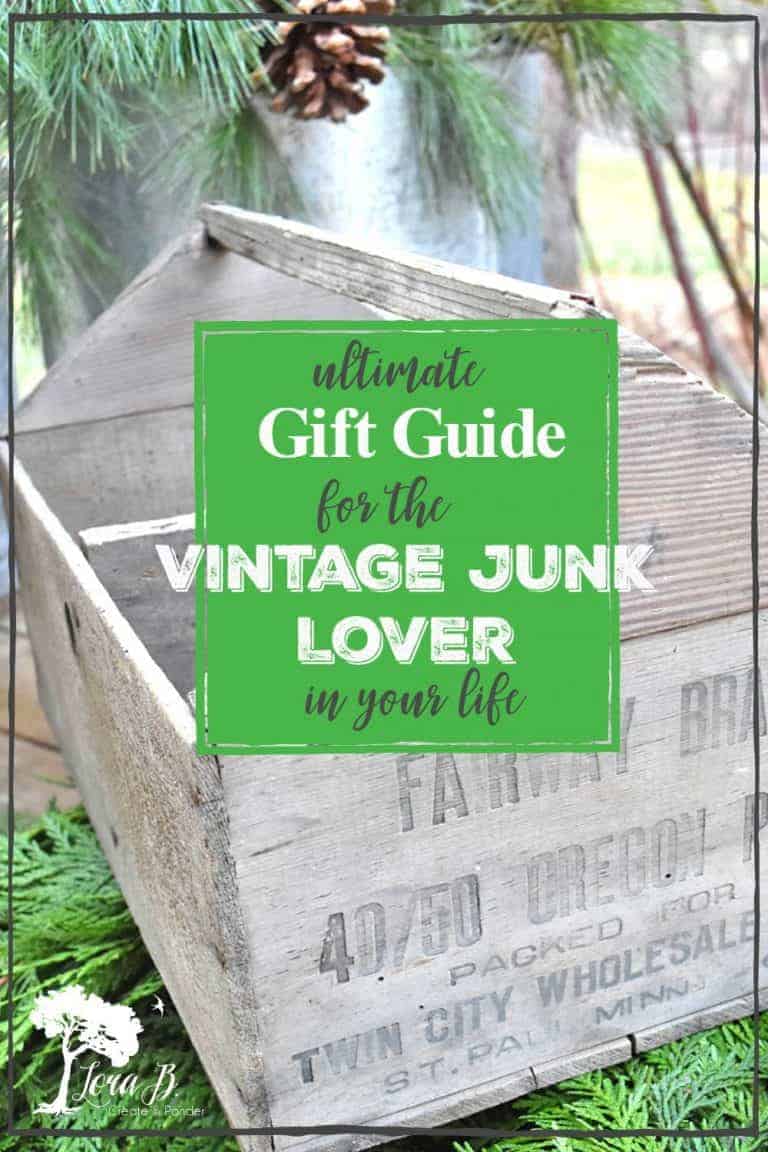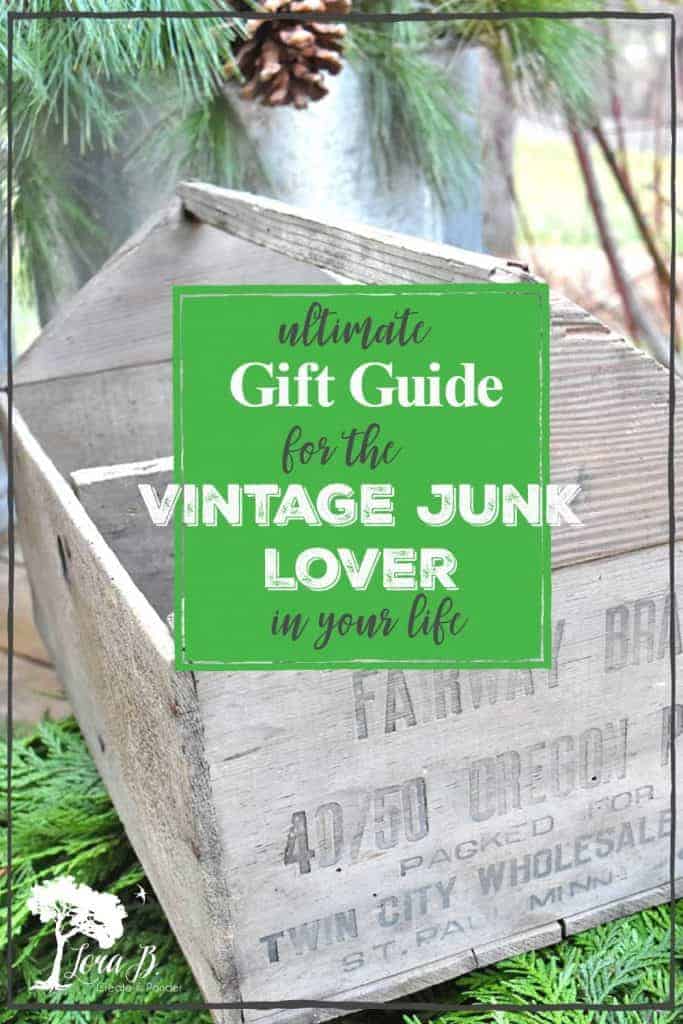 Some girls want clothes, jewelry, or even perfume from their special someone for Christmas (or birthday). But if you're a vintage junk lover? You'd love if Santa parked his vintage pickup truck on your rooftop and brought some of these great old items down the chimney!
So if your significant other is asking for a wish list, send them a the link to this post! They'll have as much fun picking out something unique for you as you will opening it up! These vintage items are some of my favorite pieces to decorate with all through the year. And bonus…you'll be supporting small businesses when you purchase!
Enjoy this Gift Guide for the Vintage Junk Lover!
Gift Guide for the Vintage Junk Lover
For your convenience, this post contains affiliate links. If you make a purchase, I may receive a commission. There is no additional cost to you. My full privacy policy is here.
Click on the Category Link for Shopping Resources
Wood Crates or Boxes, Especially with Old Labels and Graphics
Detailed Old Frames
Old Books for Decorating (my faves are the patterned Reader's Digest and books with tabs)
Old Ladders, any size
Galvanized Buckets, preferably with original label
A bank of cubbies or drawers-metal or wood

For more shop small and handmade gift ideas, check out Etsy's Gift Guides HERE. I know I need all the idea help I can get!

What other things would you want to put on your vintage junk gift list? Let me know in the comments down below:) Of course the list could go on and on, but these are some of the foundational items I use in my home decor all the time!
Hope this helps your special someone come up with a fun gift you'll be excited to open!
Forward this "Gift Guide For the Vintage Junk Lover" on to them!
Pin and Share!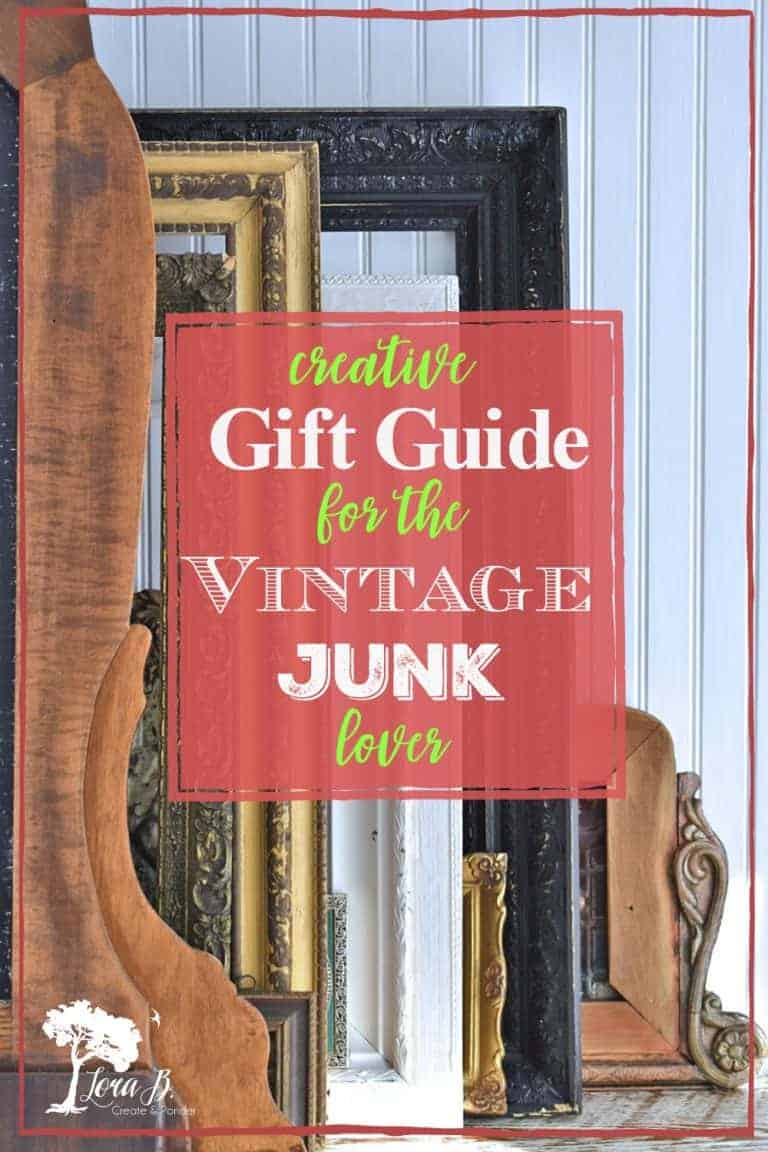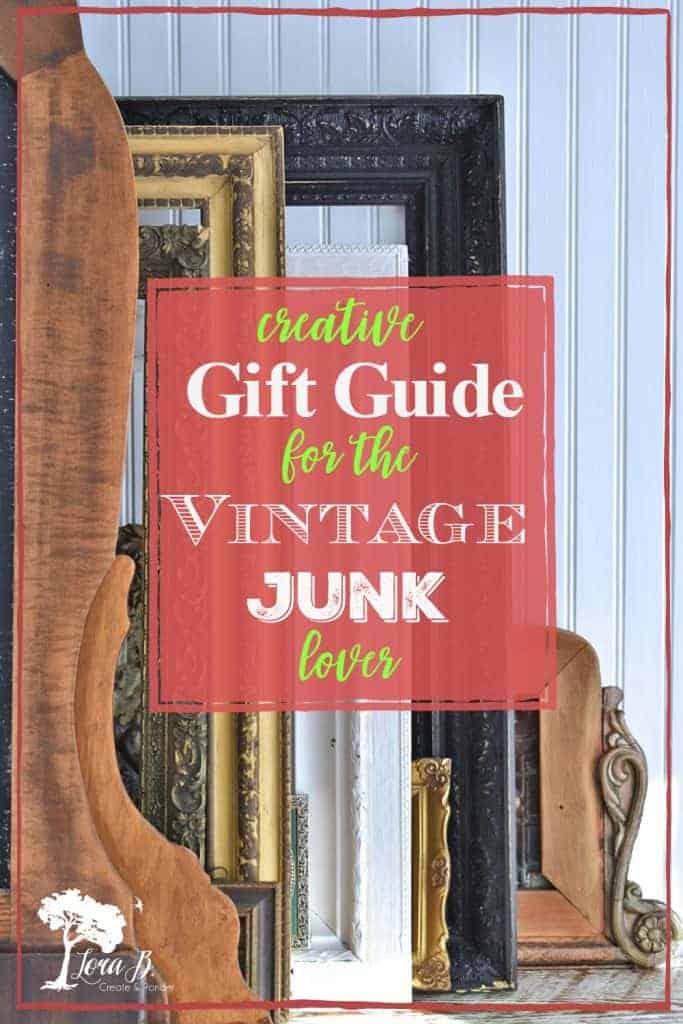 Sharing at these lovely parties: