From White Elephant to Valentine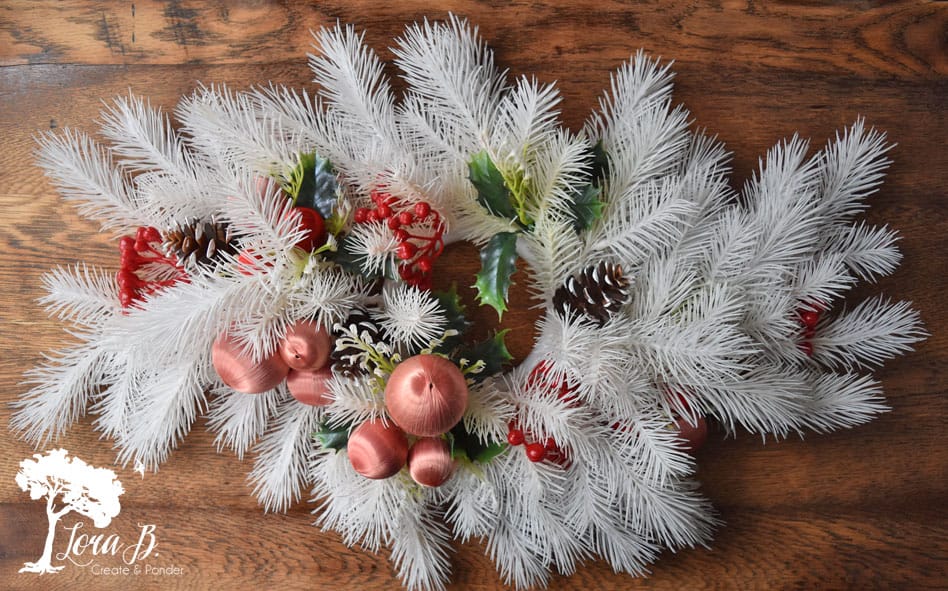 I kind of like the whole White Elephant Christmas gift gig. I get rid of some items I don't want and for some reason I always like what everyone else is giving away.
Especially when it's something vintage that everyone else in the room thinks is the ugliest thing they've ever seen! I just always fall in love with the ugly ducklings;)
The lovely, kitsch Christmas candle ring, above, had a huge red pillar candle in the middle. Happy Girl liked that part of the elephant, so she nabbed it for herself. I, on the other hand, desired to spruce up this tired old lady and give her some Valentine duds.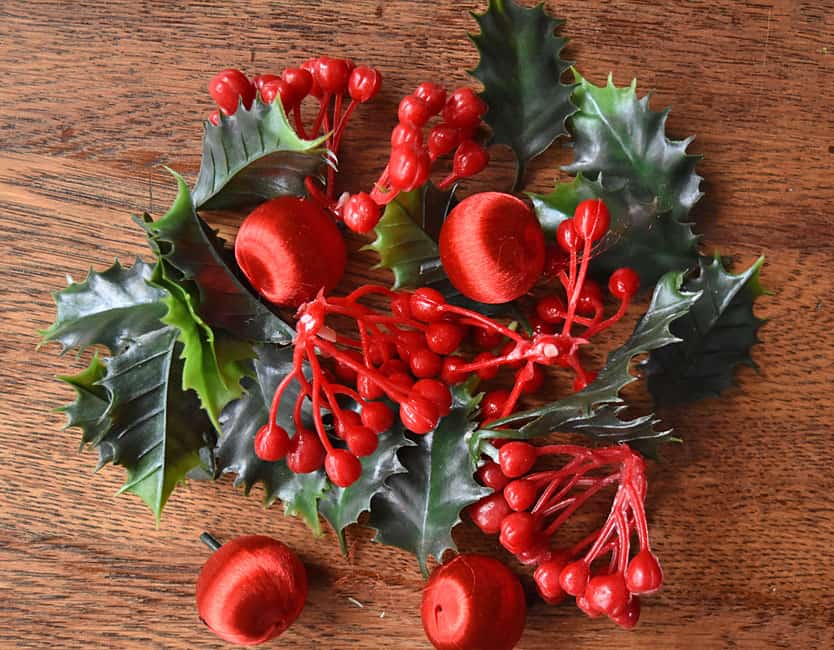 The family member that wrapped this beauty said all of the satin balls used to be red. Good thing some of them had faded, because that pretty coral color was what inspired me in the first place!
I got out my trimmer and snipped off any hint of Christmas…because we're moving on to the next holiday.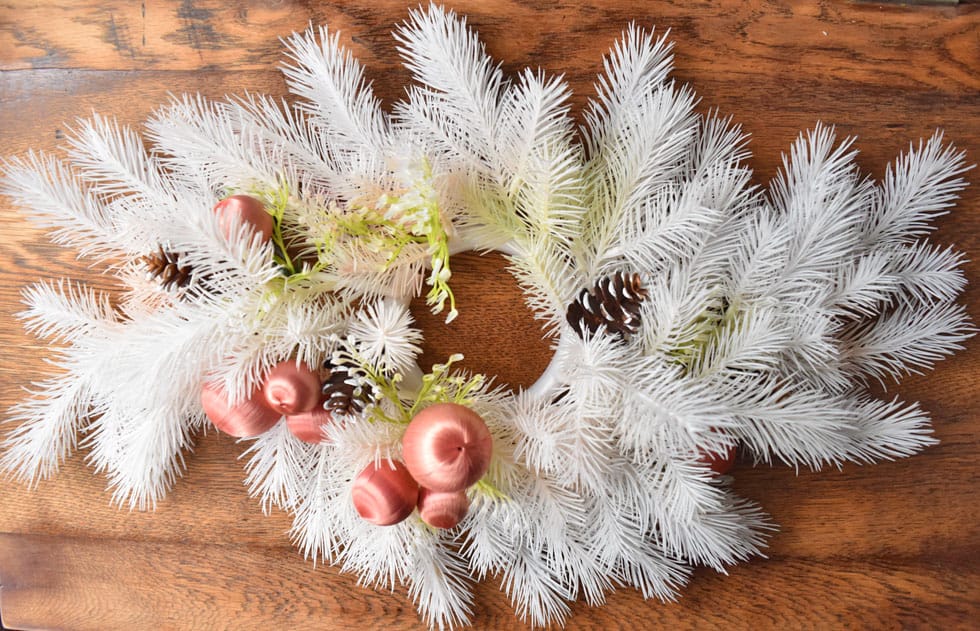 An almost blank slate. I feel better already. Now to add a few of my Valentine bin items and a coral colored pillar candle to match.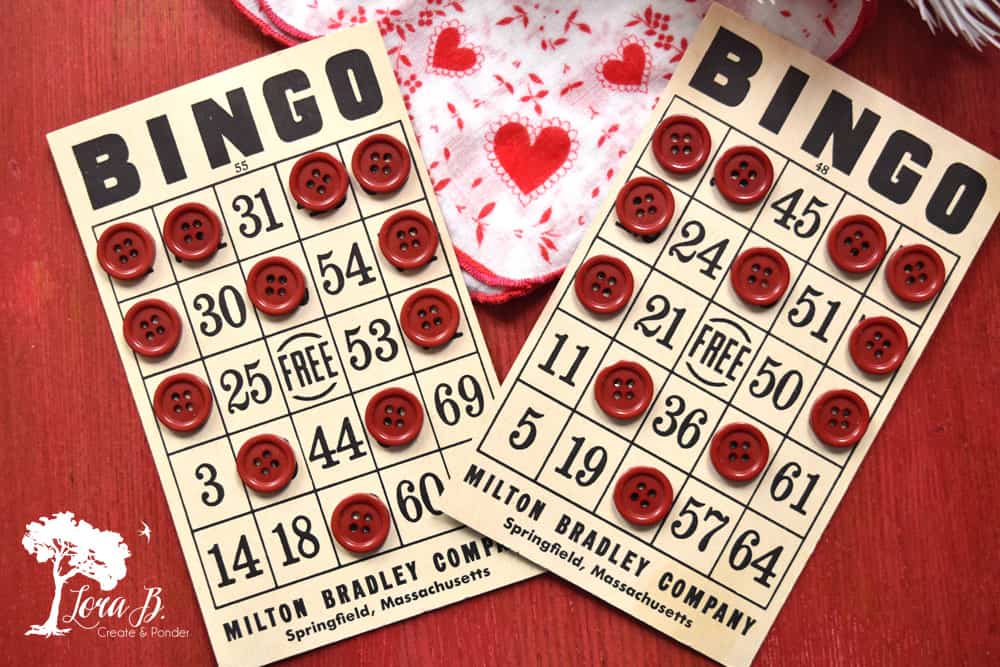 Made these cuties for the store a couple years ago. So simple. So graphic. So charming. String a bunch on some twine for Valentine bunting.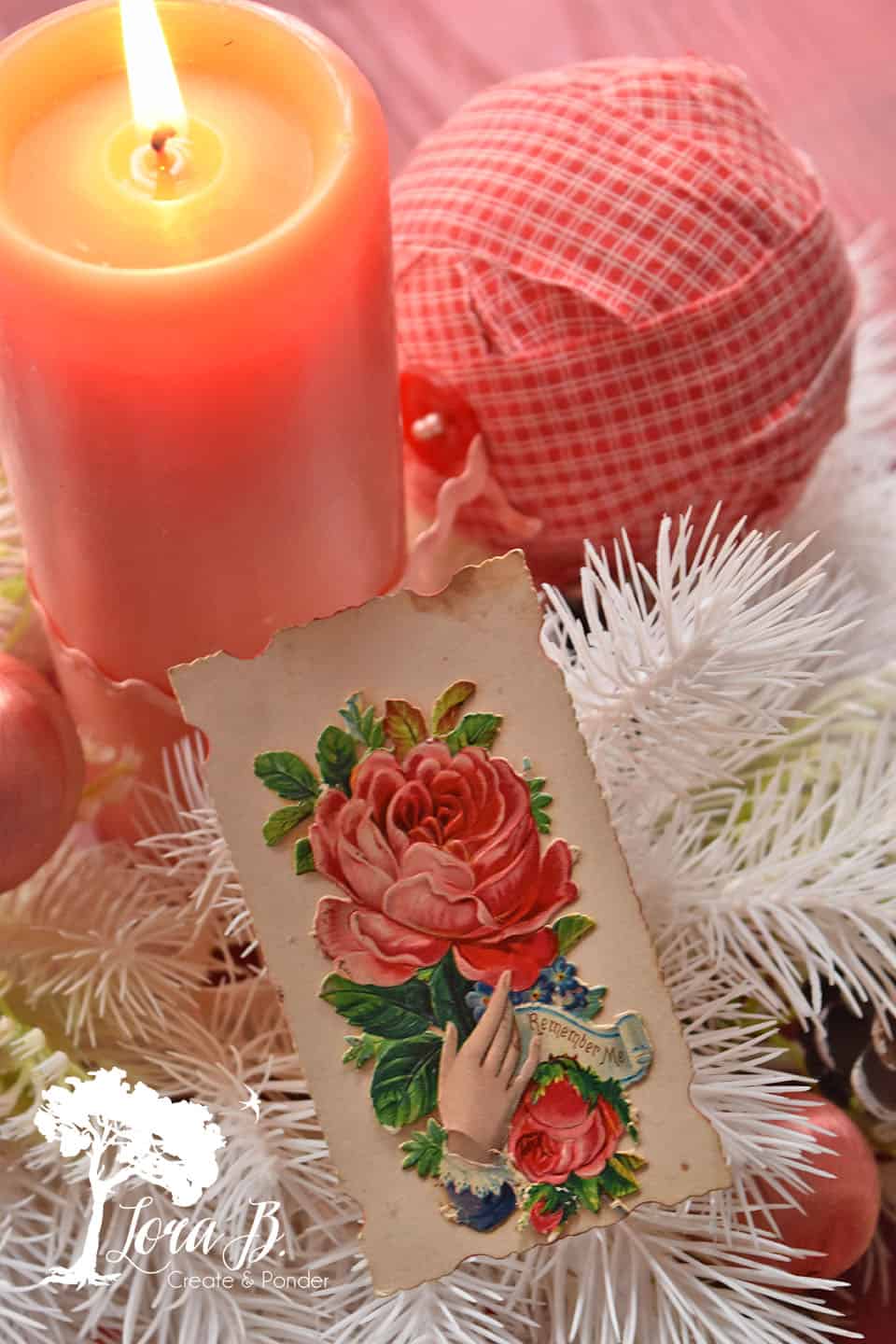 Have a couple vintage Valentine postcards that I always enjoy looking at for a couple of weeks.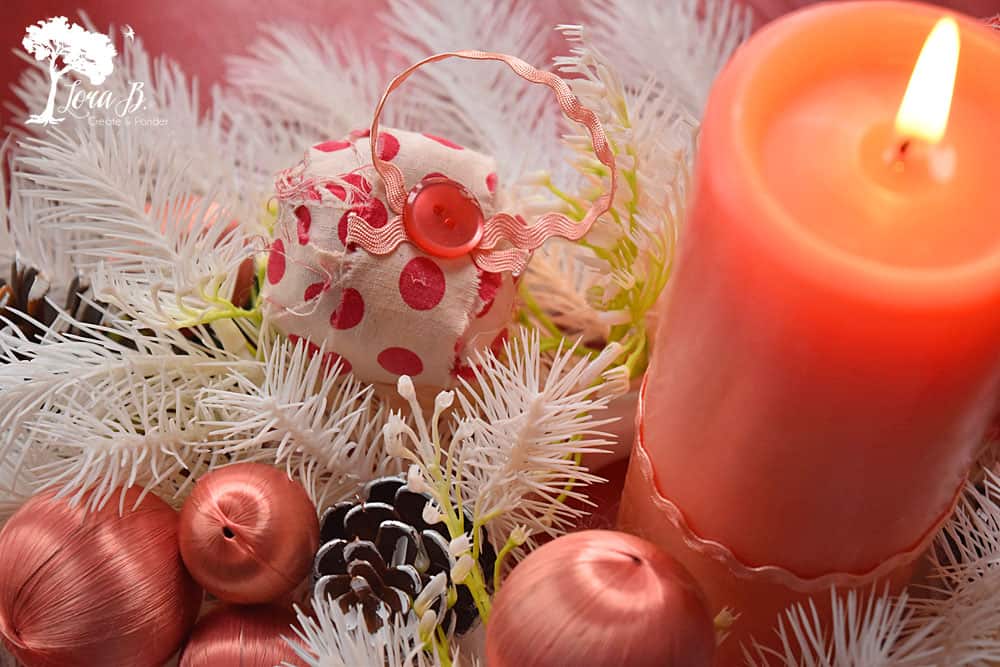 A few years ago I spent my road-trip sitting-hours ripping and winding vintage fabric scraps. I've still got a couple of my favorite rag balls floating around. They were on our Christmas tree a few years back. They're just so charming.
Add it all up and I've got my first bit of Valentine decor!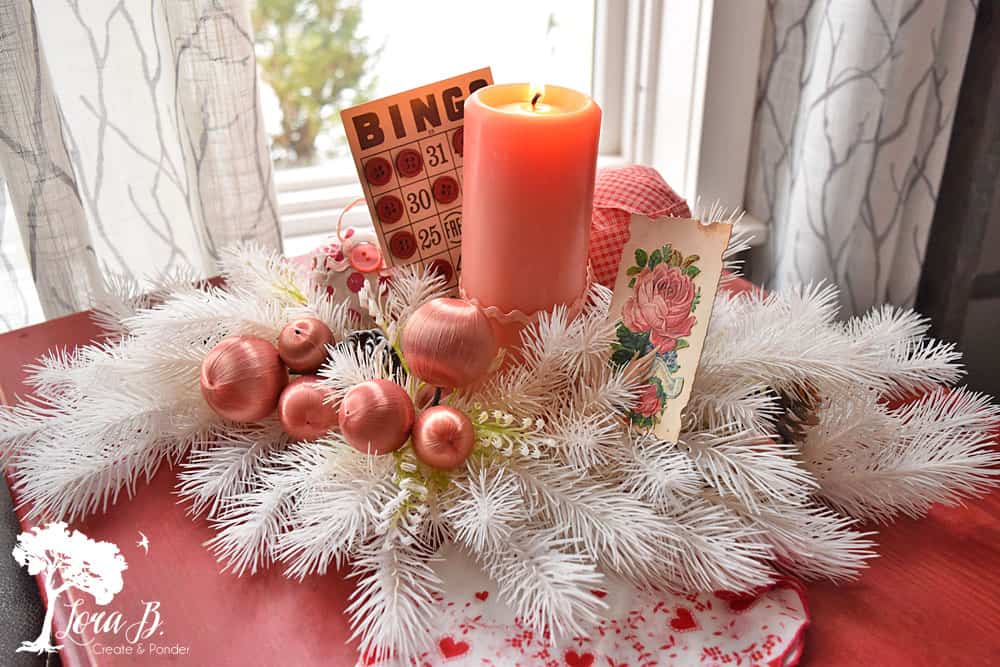 It's nice to look at a little bit of sweetness, since my house is still in it's after-Christmas nakedness…or peacefulness:)
Do you decorate for Valentine's?
Sharing at these parties:
Have a Daily Cup of Mrs. Olson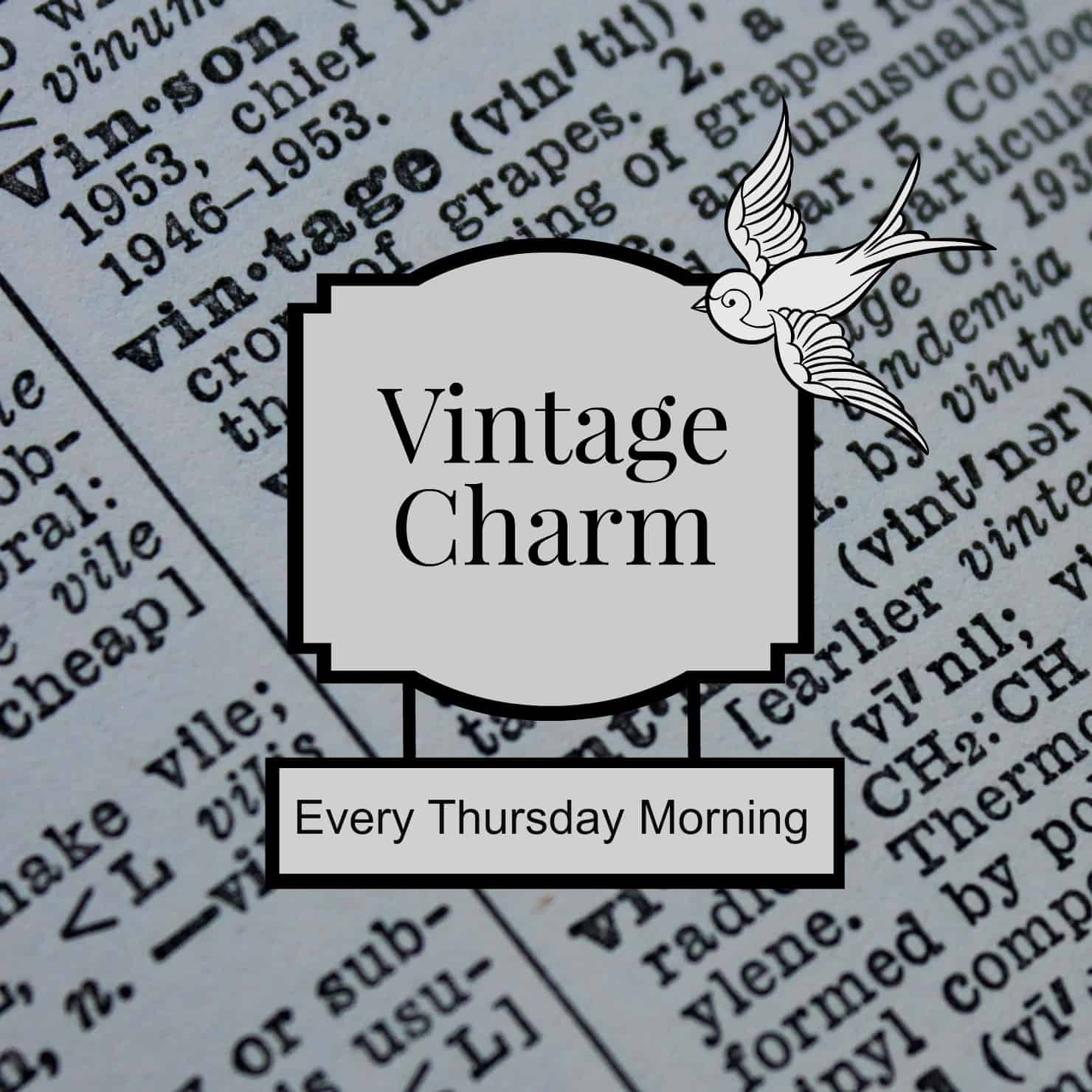 This project has been featured!