My old store partner, Cheryl, and I used to play a little game together. We'd have this on-going challenge of saying to each other, "I bet you have more of _____ than me…" It was kind of weird, but comes with the territory when you've been hunting and gathering vintage goodies for as long as we have been! We both know we've got way more than we really "need". Because who really needs a dozen flower frogs, right?
As I pulled out my flower frogs the other day, I was mentally counting them.  I was curious how I stacked up against Cheryl in the flower frog category.
I figured she had more than me…she usually does:) But as I was pulling out my spring/garden decor, I realized I had almost as many…11 to be exact, and she had 12. I have 7 of the pokey metal kind in varying sizes, above. I like to stack them and have them available in my kitchen to stand up recipe cards, vintage postcards, or to use in vases of flowers.
I had to head to the basement to find the larger, glass ones that I use for thicker stemmed bouquets, like peonies and lilacs: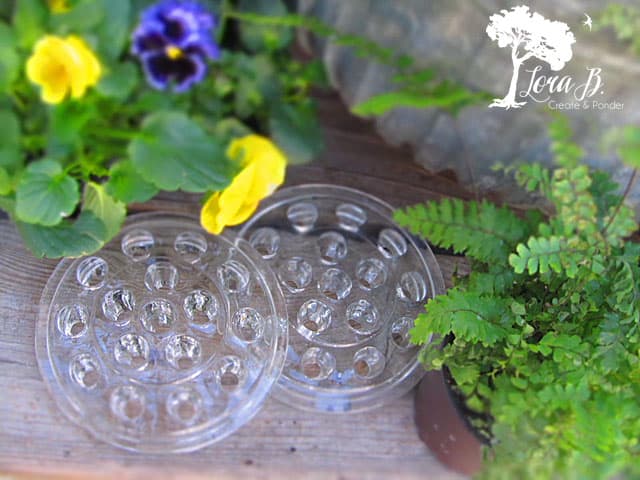 And last, but definitely not least are my two cage-type frogs. The small, green one I use on my desk for pens, the huge, large silver one I used for the grad party with flags. I honestly don't remember where I got this huge sucker, but it is pretty special.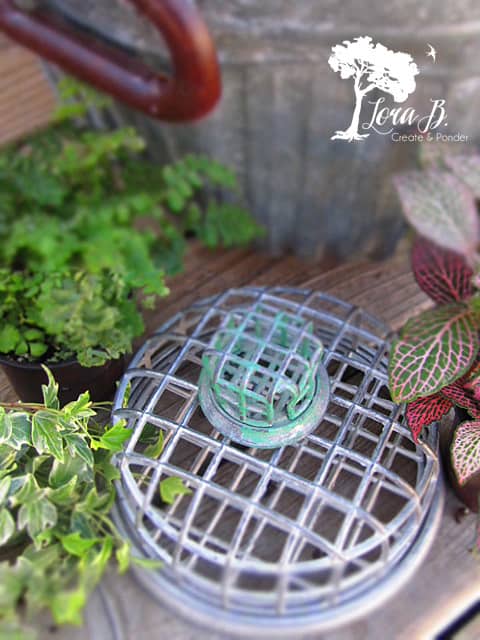 Update: Just added an oval one and a square one, so my total comes to 13 now! But honestly, bet she's added some too;)
Have you found some flower frogs in your treasure hunting? How do you use or display them?
Sharing this at: