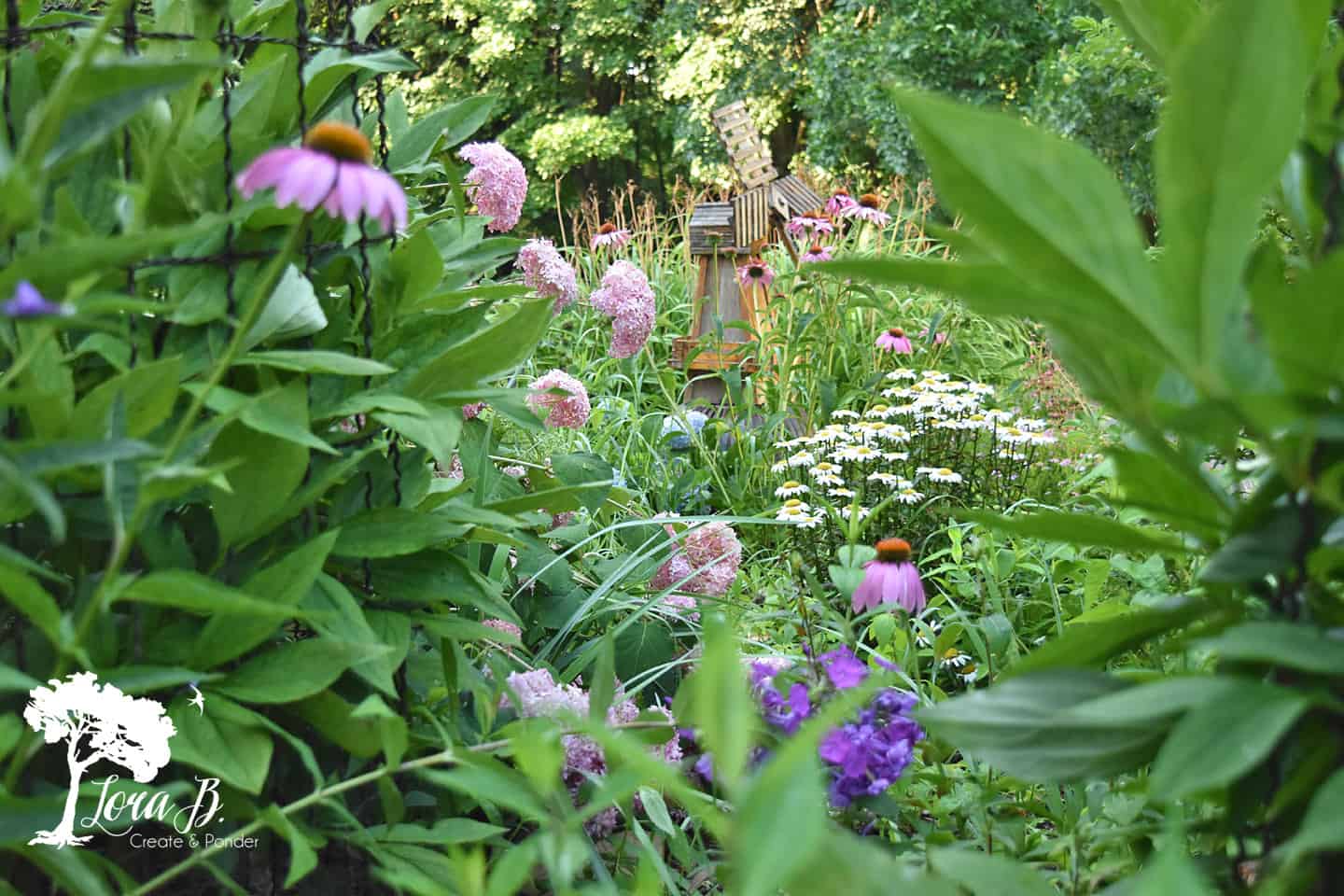 About this time of mid-summer, my gardens start looking like a jungle. I love how the flowers are blooming like crazy, but the weeds are trying to compete. And when the humidity and temps are high, the last thing I desire is to go out and pull them! Hence, the jungle styled garden.
When I'm out in the morning, giving my pots a big drink so they can survive the day, I like to indulge myself and create a pretty bouquet. Yes, sometimes I'm snipping and gathering a bouquet for a bathroom I just cleaned. (It's honestly a good way to motivate myself to clean the bathrooms;)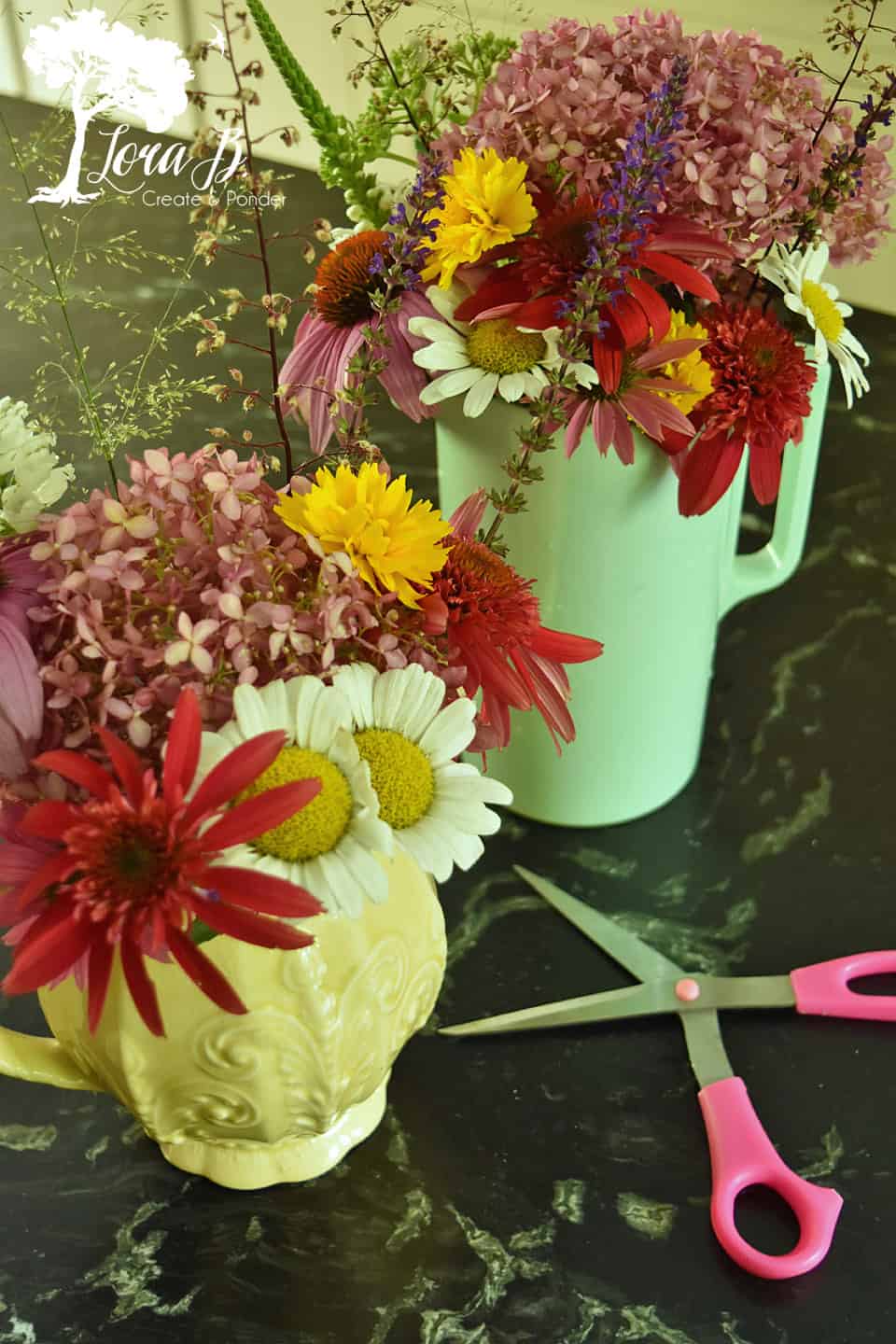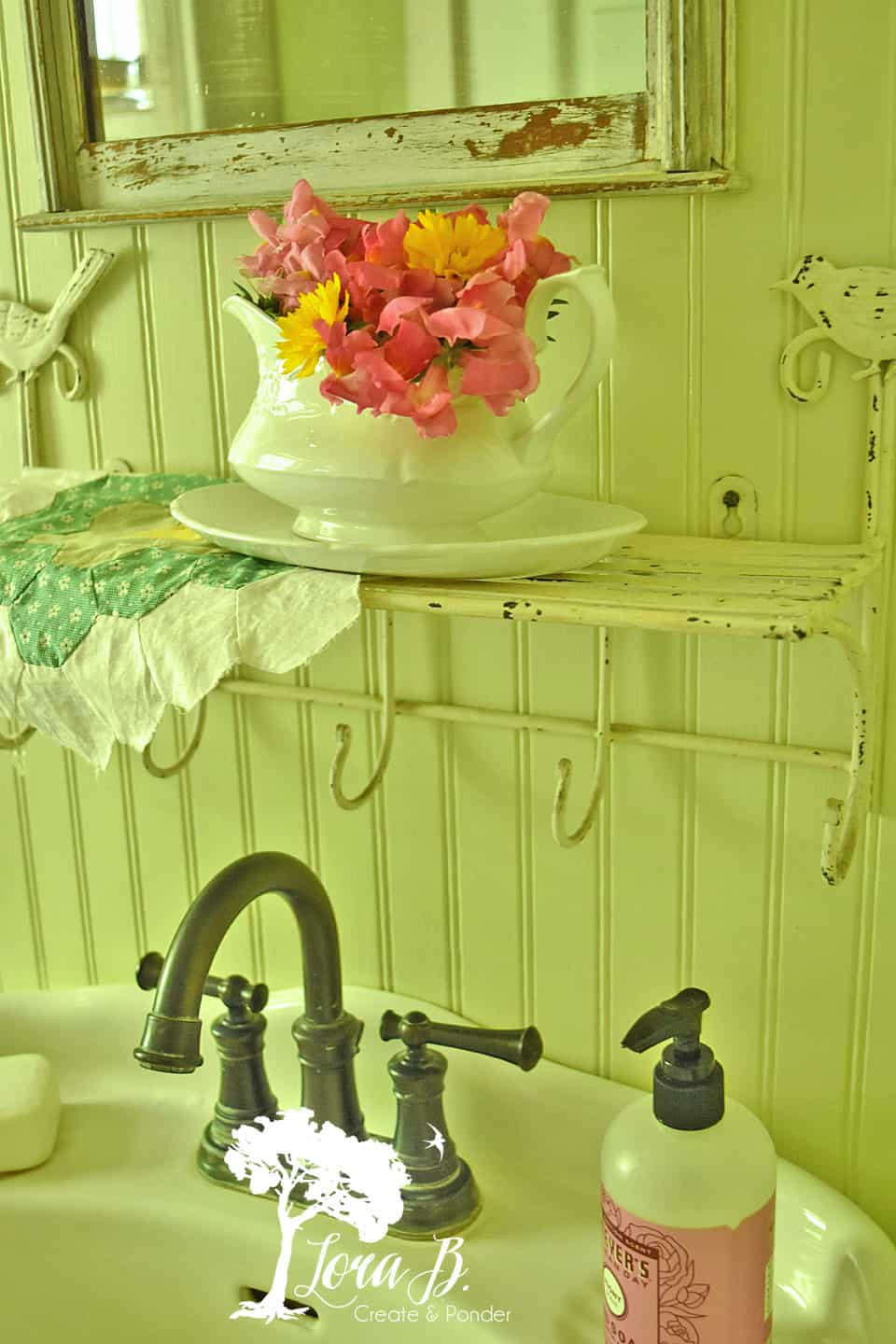 But what's even quicker, easier and more fun is to float a couple flowers and leaves in my birdbaths and big, copper tub. The early morning sparkling water calls to me…"make me pretty"! And whether the birds who consider it to be their bathtub appreciate it or not, I heed the call to create an instant floating bouquet.
Before: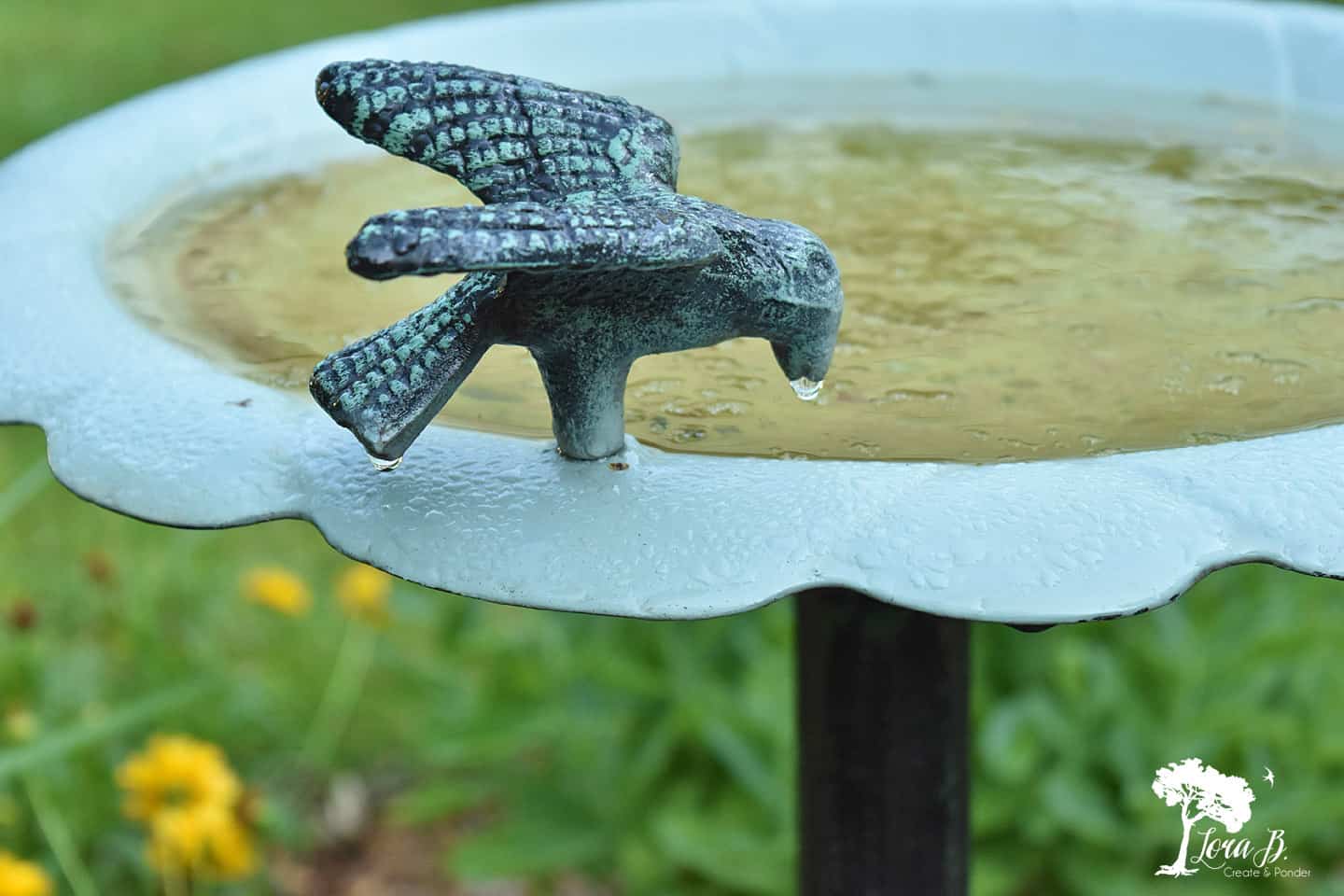 After some pretty plucking: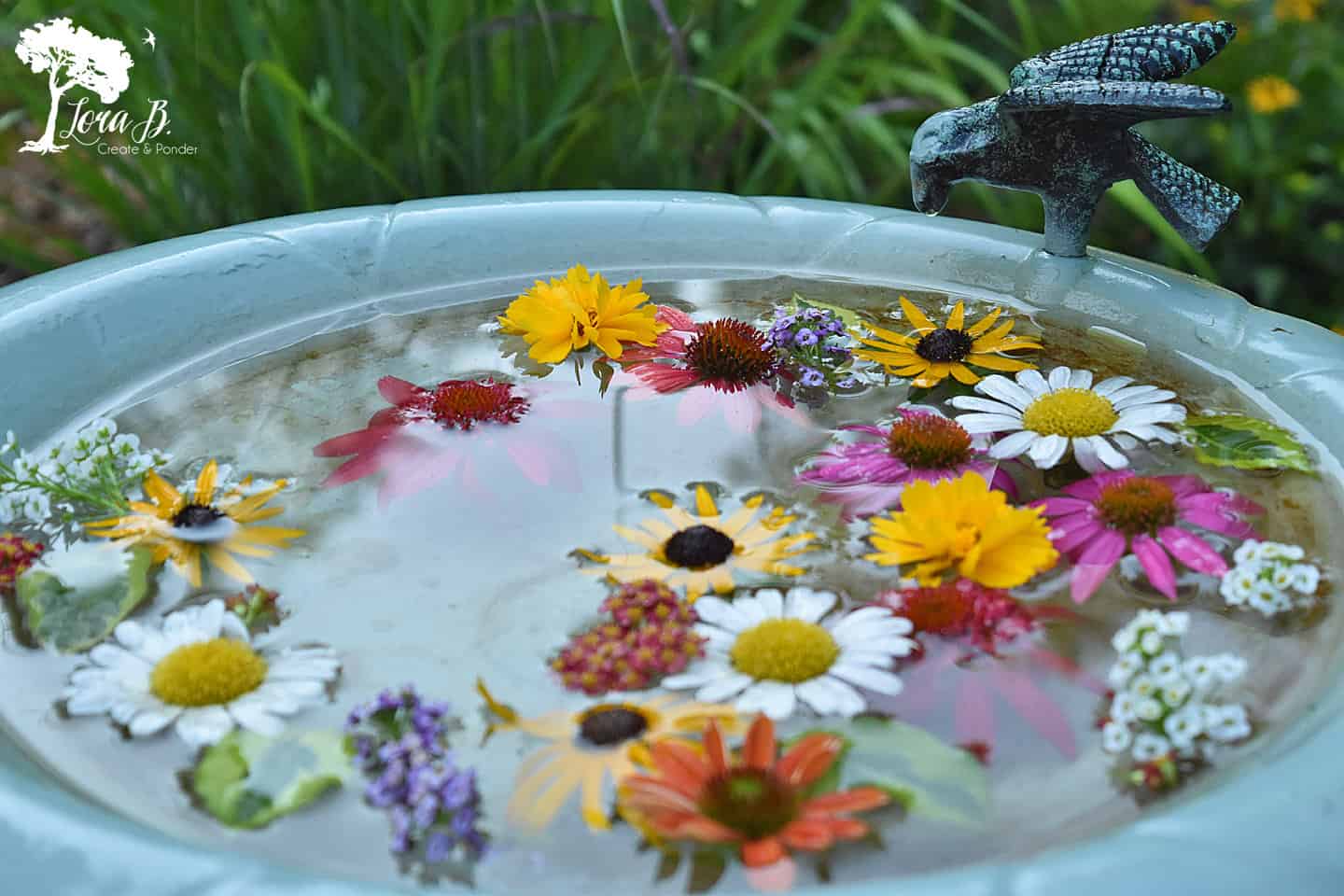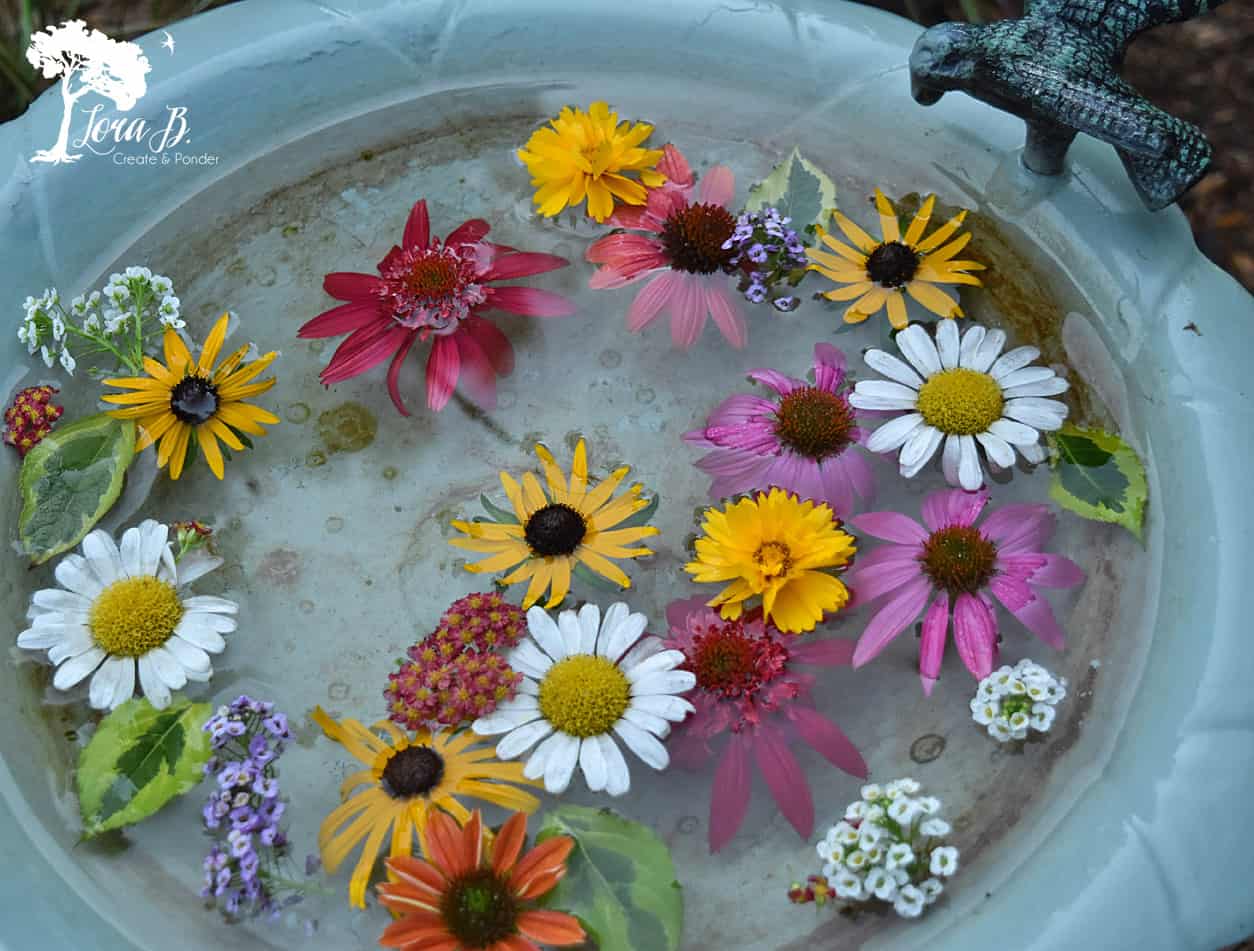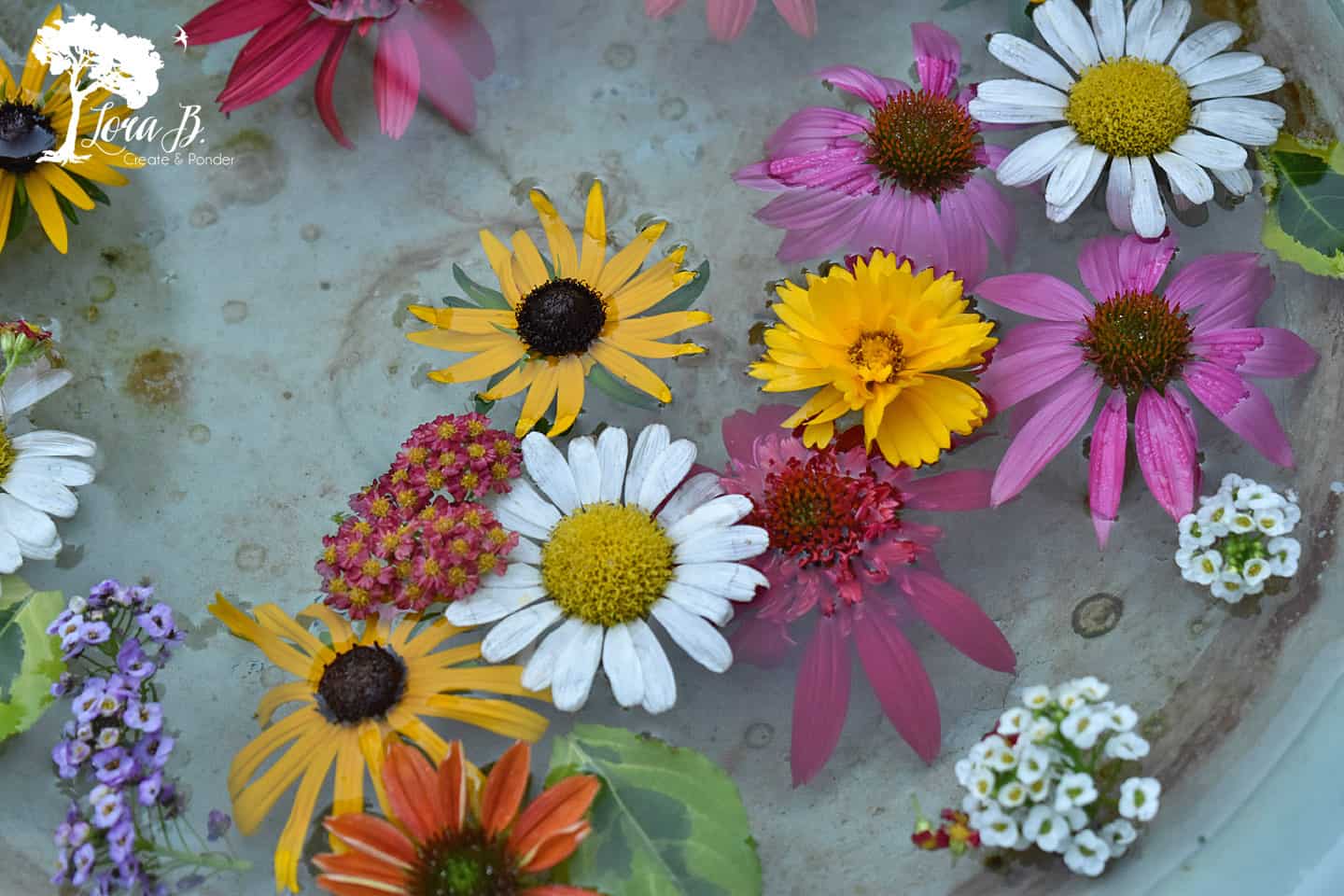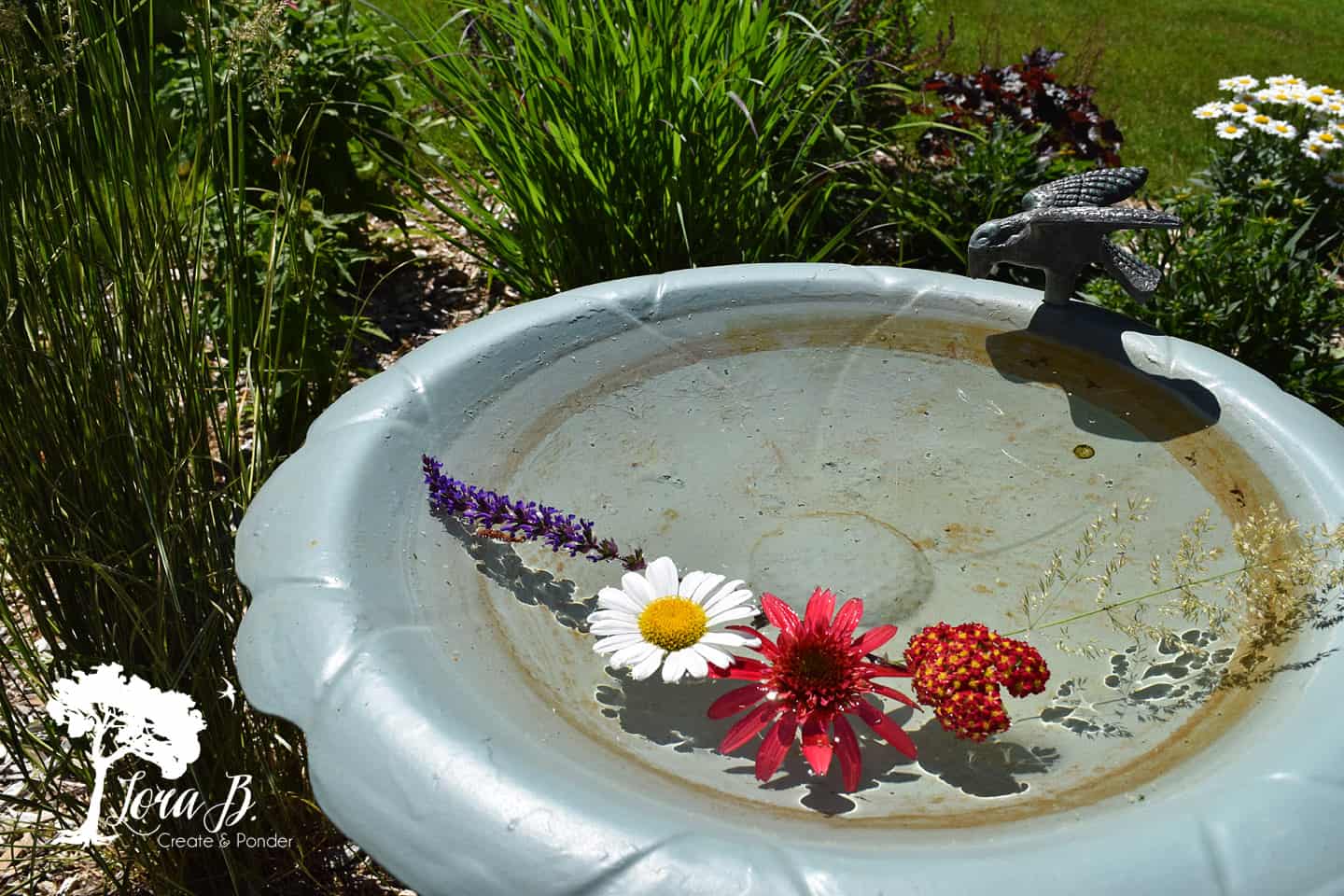 You can go simple with a couple blooms, or go crazy and fill the whole surface with happy, sun-loving flowers. The new garden we planted last year in full sun, is giving me plenty of blooms to enjoy this year!
Even your shade loving plants can enjoy a little float. This birdbath has been pretty busy this spring, with mama Robin's nest nearby in a crabapple tree by our back door. I think the feathered mother of two sets of back to back quadruplets deserves to enjoy a little pretty while she's busily gathering worms and bugs to feed her hungry tribe!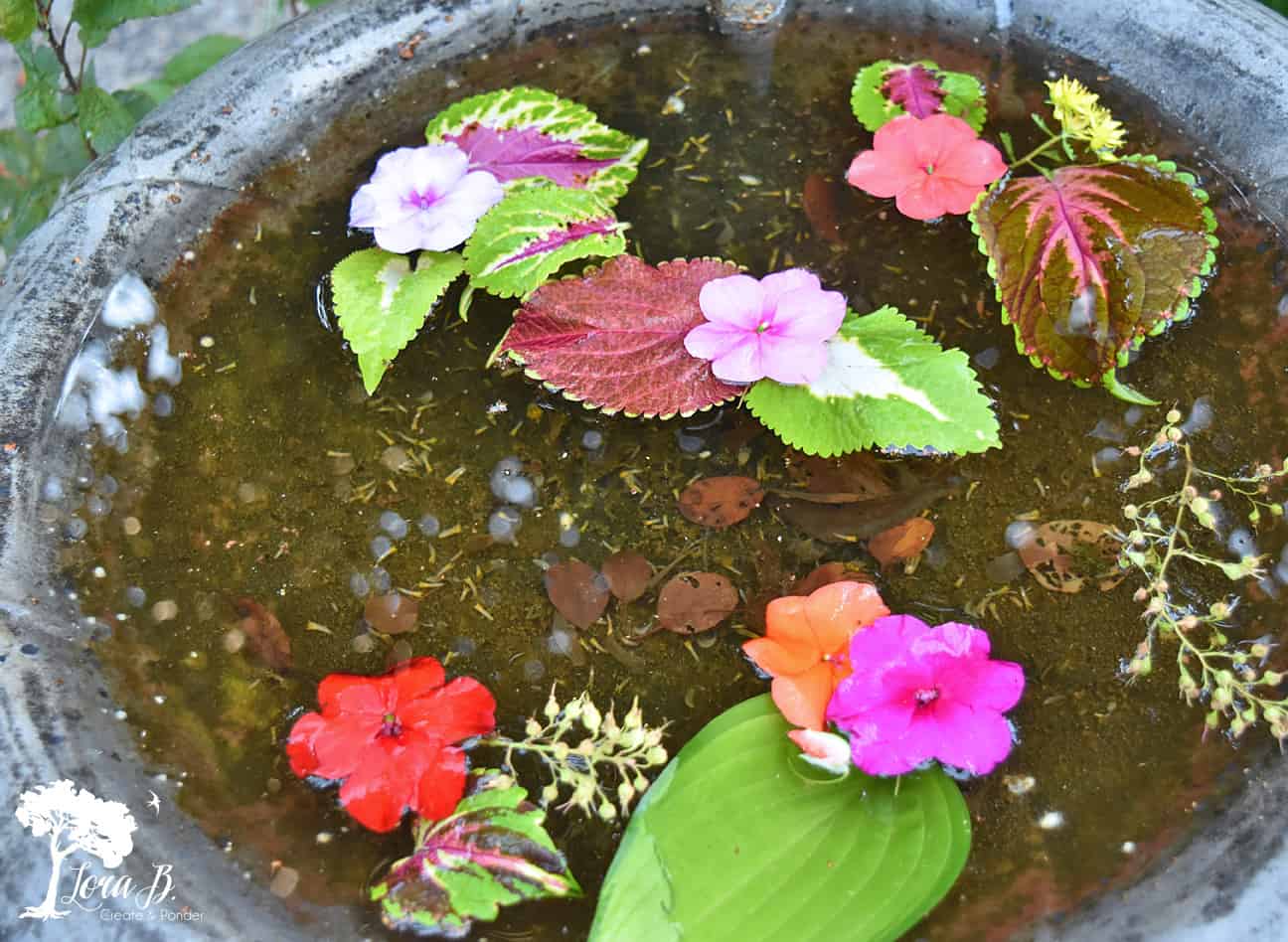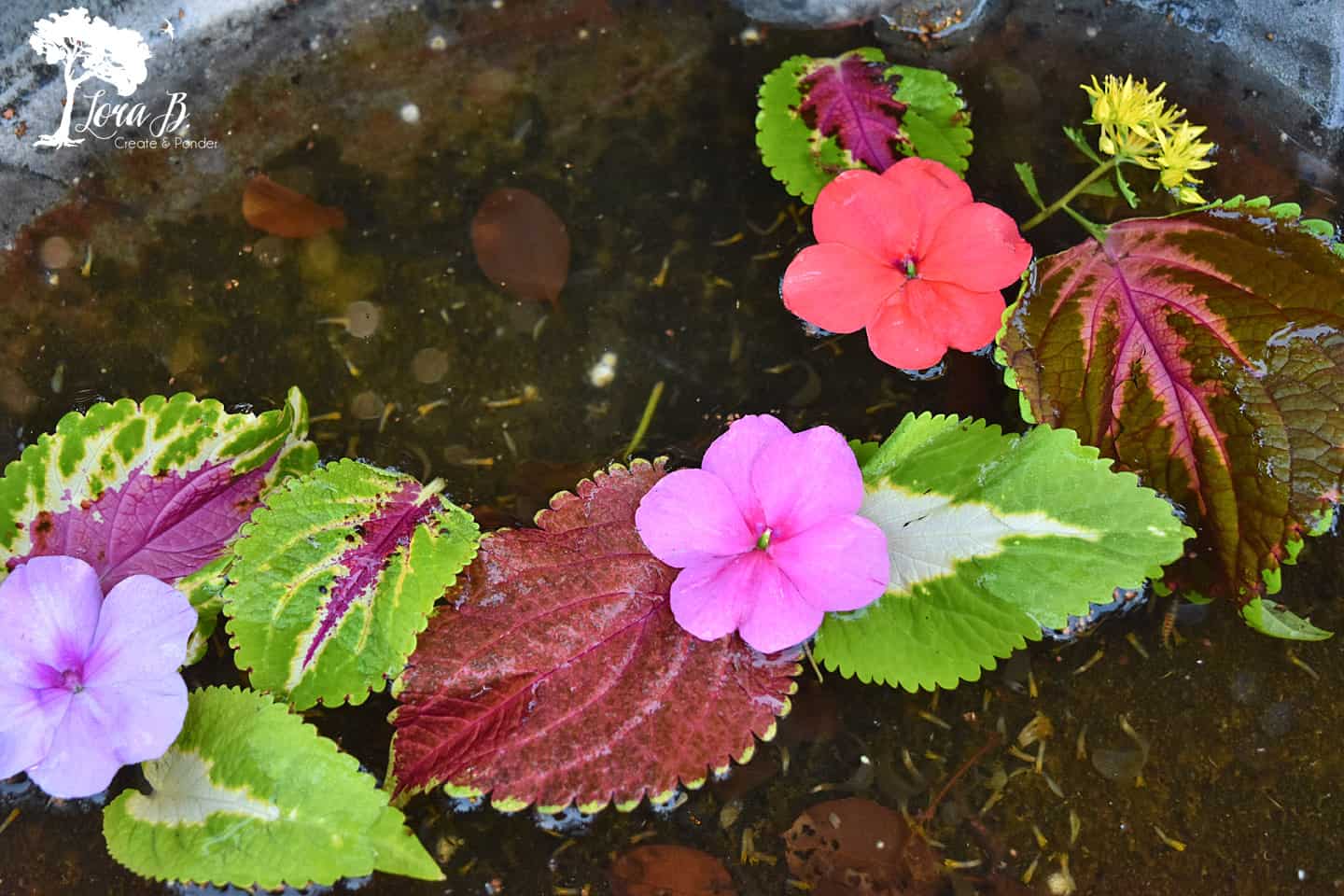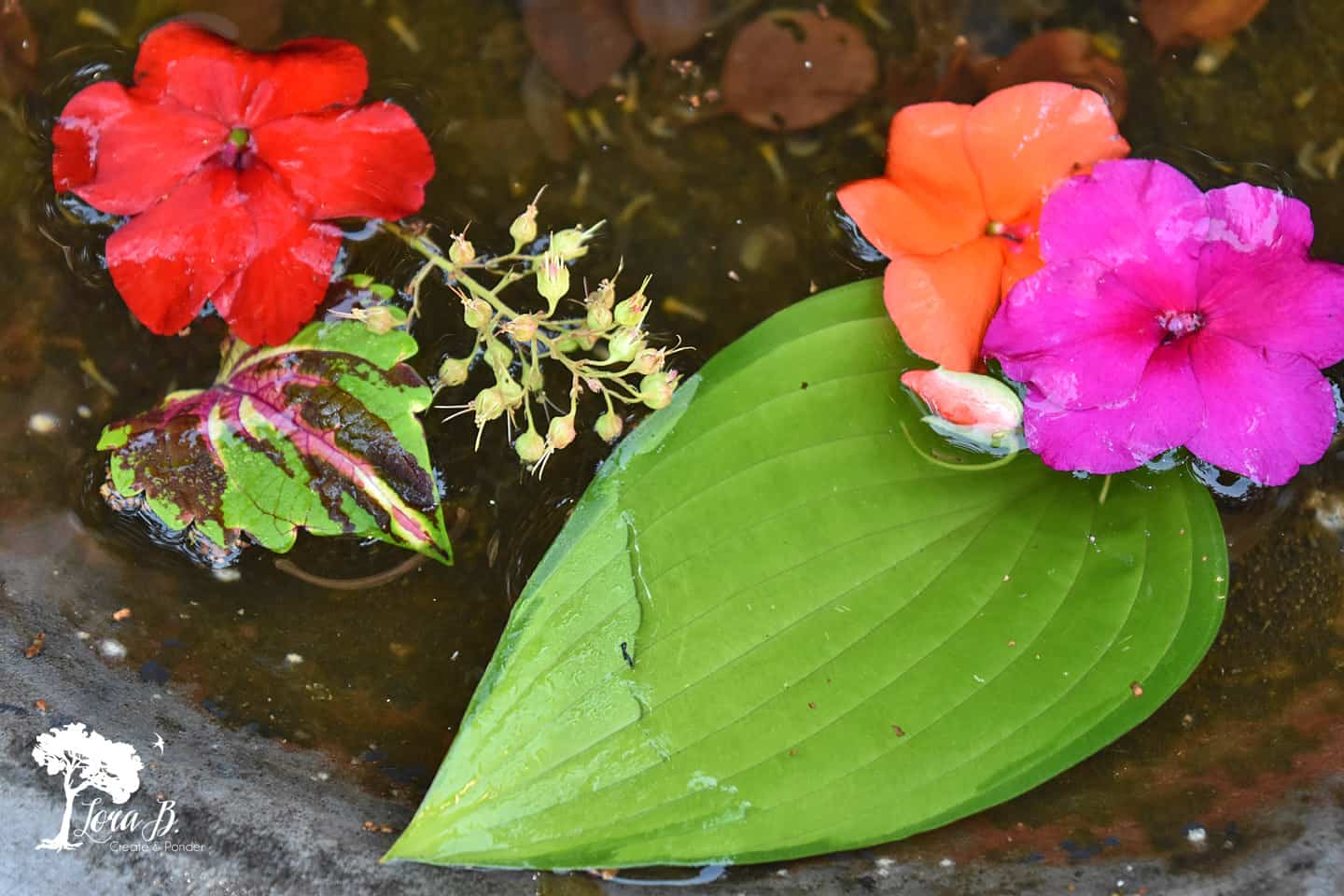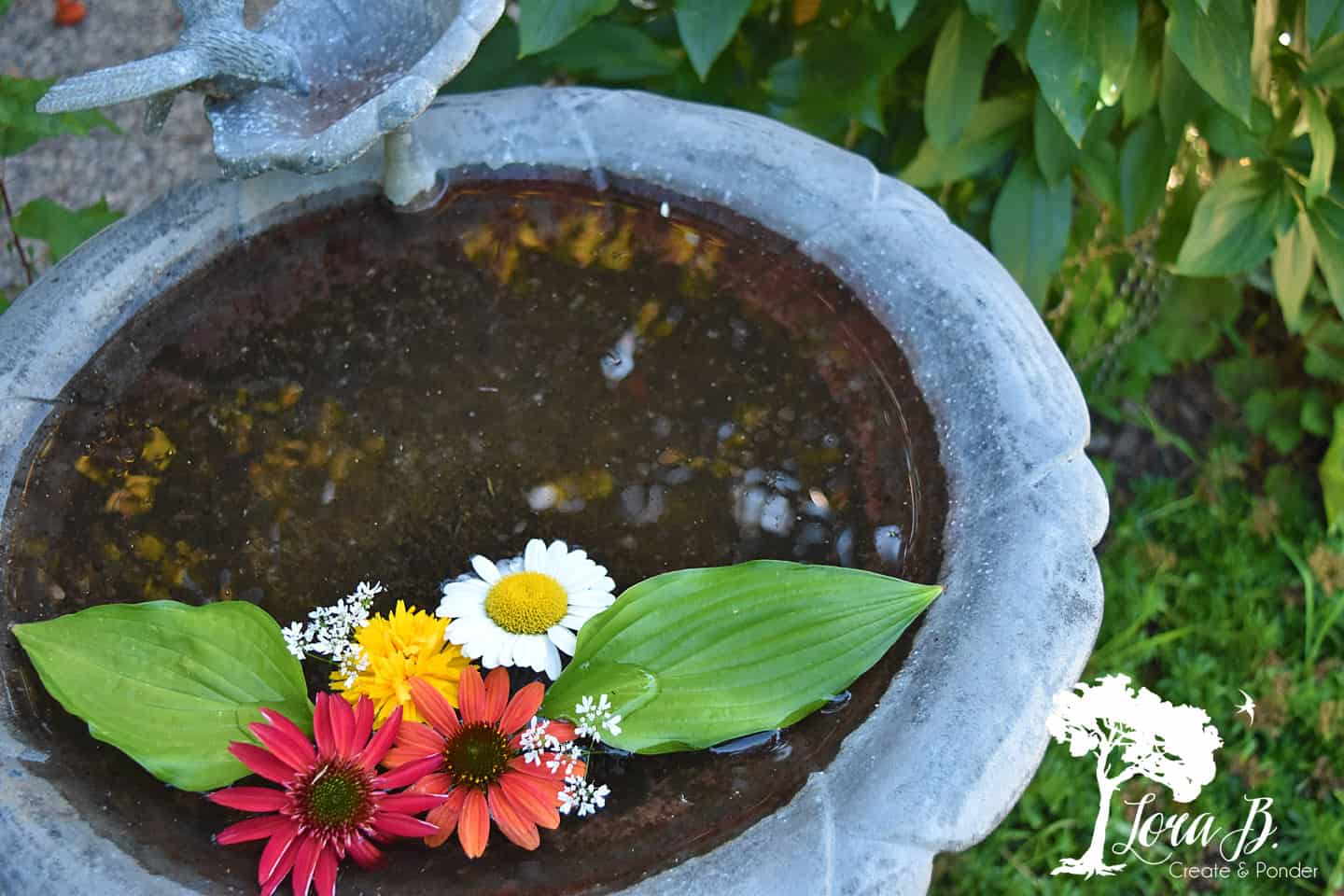 Variegated leaves of hosta and coleus look pretty floating also. Whatever you've got growing and available will be elevated to special occasion status if you simply clip it and float it!
If you have guests coming over in the evening, add a couple floating candles for oohs and ahhs!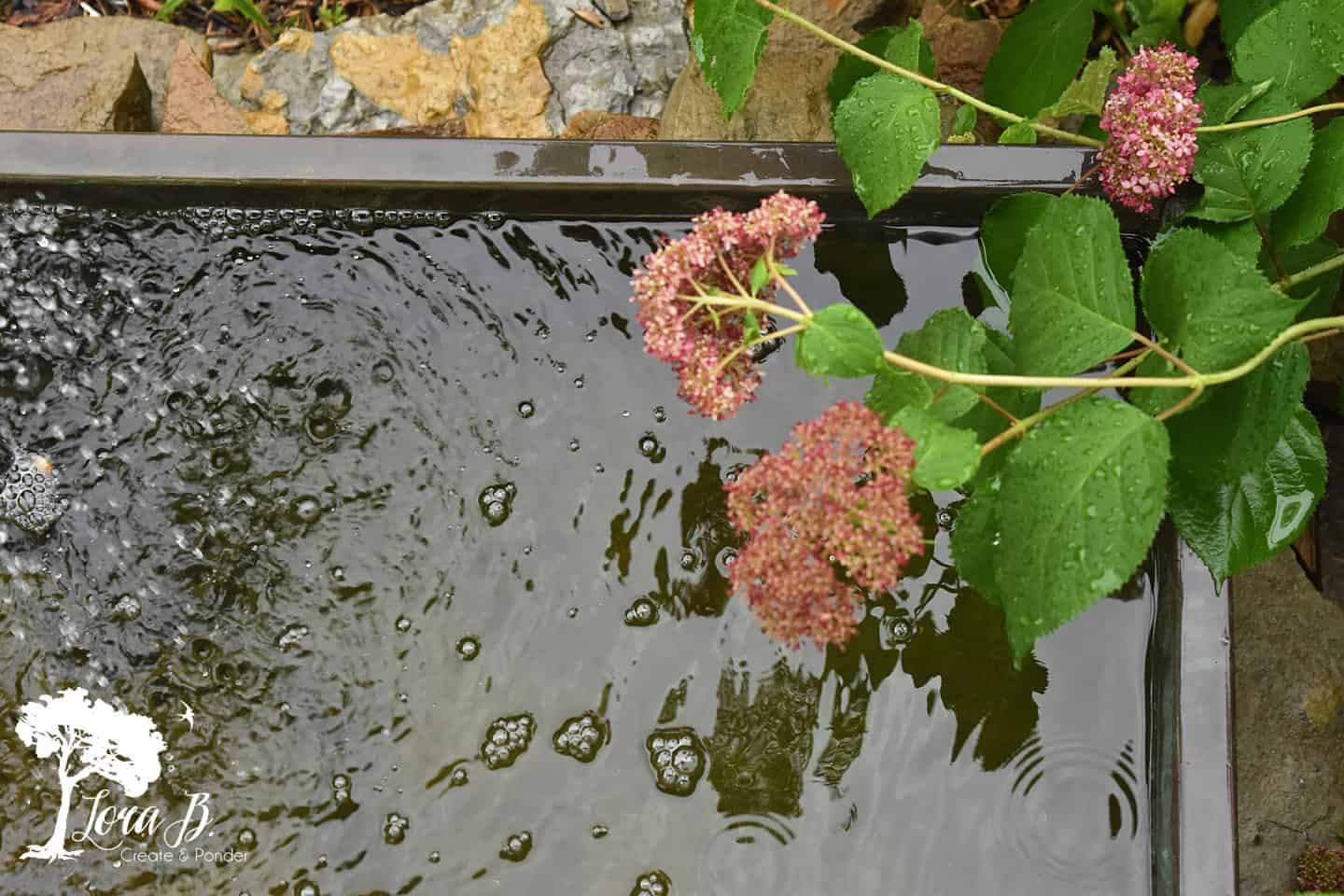 The pink hydrangeas near my big copper tub are trying to float themselves!
Learn more unique flower arranging tips in my post, "Get a Big Bang from your Box Store Bouquet", where I show how to get 5+ arrangements from one purchase by adding some fresh elements from your frig and your yard. And learn how to create a charming windowsill vignette with your garden flowers in, "How to Enjoy a Windowsill Display: A Study in Blue."
In Minnesota, we've got to enjoy garden flower season while it lasts! If there just weren't so many weeds…
I hope you're envisioning your birdbaths or water features (even your pool!) as a whole new canvas for your flower arranging skills! If you whip up some pretty floating flowers, I'd love to see it on my Facebook, @LoraBcreateandponder. And follow me on Instagram too, @Lorabcreateandponder.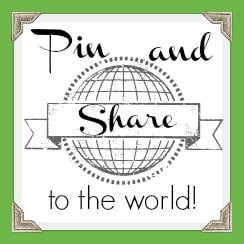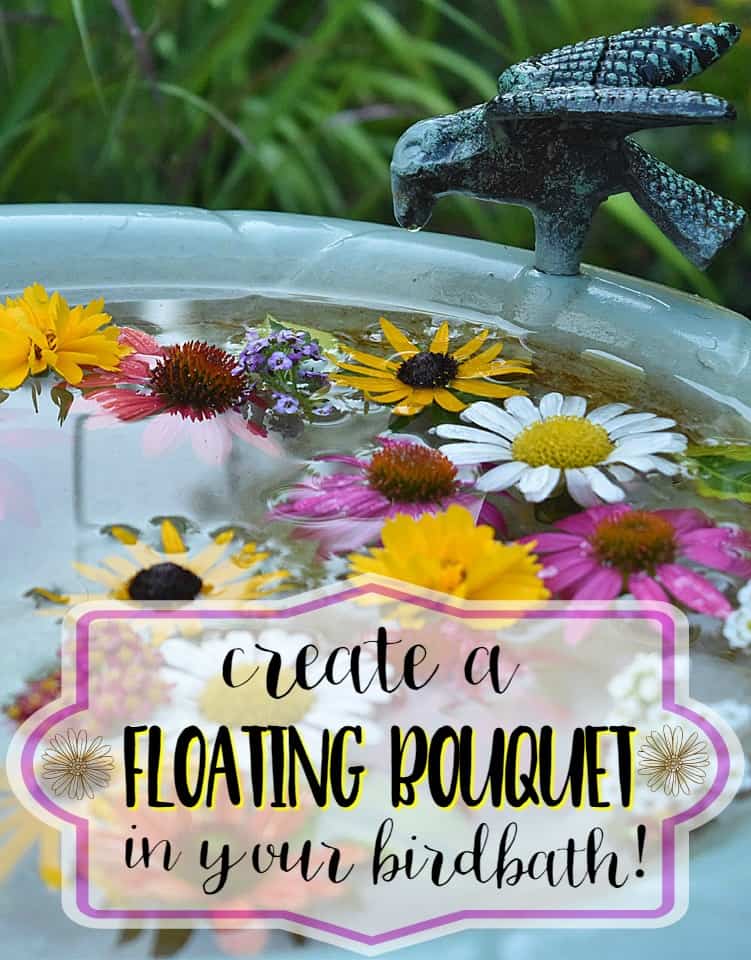 Sharing at these lovely parties: