Easiest Tip for Pretty Seasonal Decorating
Get an easy way to decorate seasonally, using a pretty book by Edith Holden.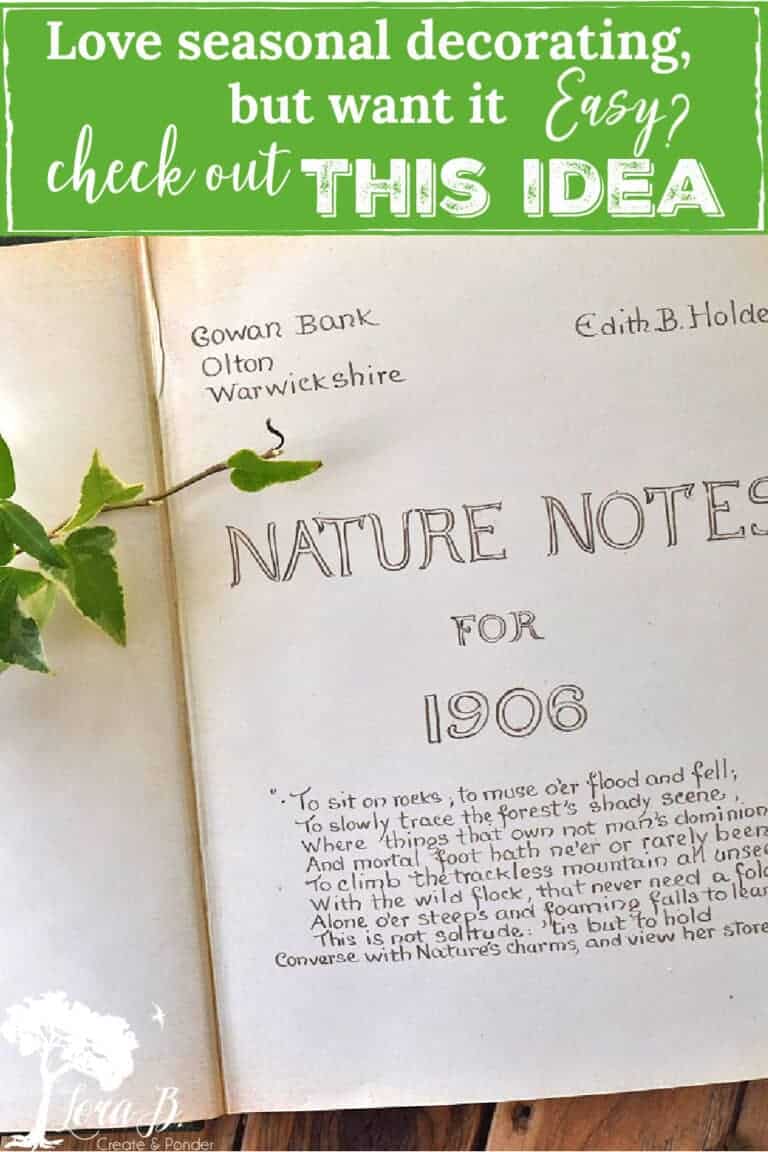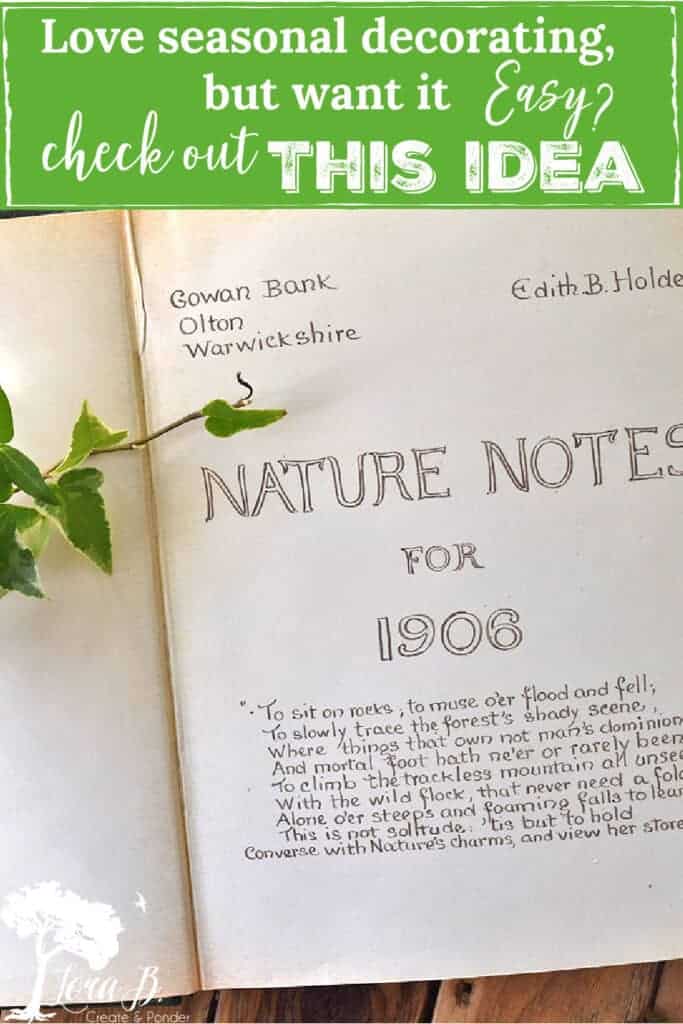 Do you love changing out your decor to reflect the seasons? I like to usher in each new season by swapping up my accessories, and usually the first change happens with the turn of a page. I've had so many people ask about this book when they spy it in my pictures, I decided I needed to tell you about it! Here's my Easiest Tip for Pretty Seasonal Decorating!
Easiest Tip for Pretty Seasonal Decorating
For your convenience, this post contains affiliate links. If you make a purchase, I may receive a commission. There is no additional cost to you. My full privacy policy is here.
Years ago, I picked up this simple book at a church sale. As I thumbed through the pages, I was amazed at the beautiful watercolor illustrations. Pictures of botanical flowers, birds and butterflies, foliage and all of nature, combined with beautiful script and poetry. It was a book of art.
It all made sense when I learned about the author of this beautiful book, Edith Holden. Edith Holden was an artist and art teacher who lived at the turn of the century in Britain. She kept a detailed diary of her nature walks throughout her short life, along with beautiful illustrations. After her untimely death, her niece was gifted the beautiful diary. Being enamored with it's charm, she brought the pages to a publisher and had the book printed in 1977. 'The Country Diary of an Edwardian Lady' was a huge hit and actually earned a place in the Guinness Book of World Records.
To learn more about Edith Holden, see HERE. To read more about the history of the book, see HERE.
Lucky for you, the book has been republished, so you can have your own copy delivered right to your house! To get your own 'The Country Diary of an Edwardian Lady', see HERE.
Now to see some of this book's beautiful pages, and how you can decorate with it!
Each Month of the Year Has Seasonal Illustrations
The book is like a calendar of what's happening in nature throughout the year. Each month has several pages of nature notes and illustrations. The watercolor pictures are vibrant with color. Who needs art on the wall, when you can have changeable art like this?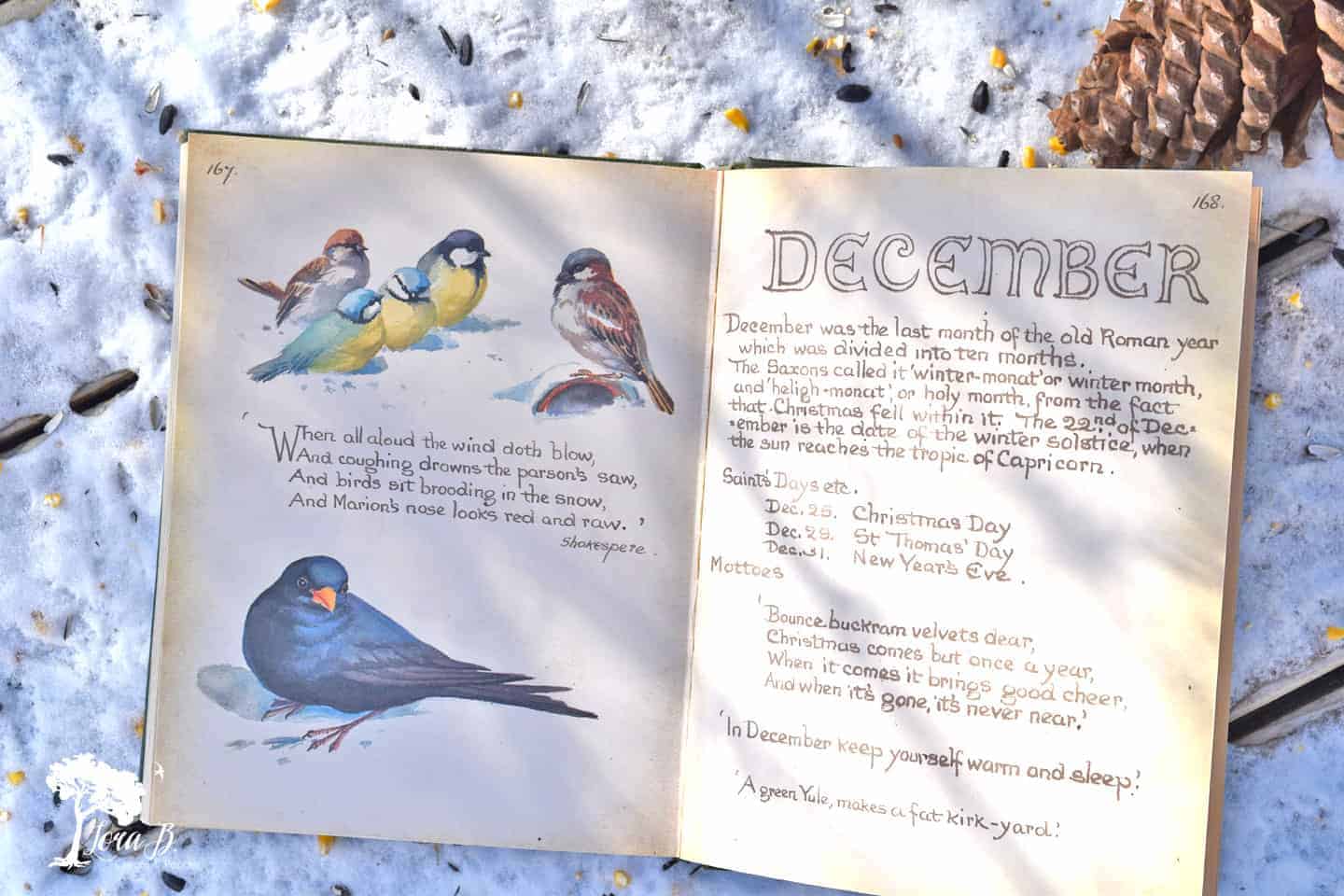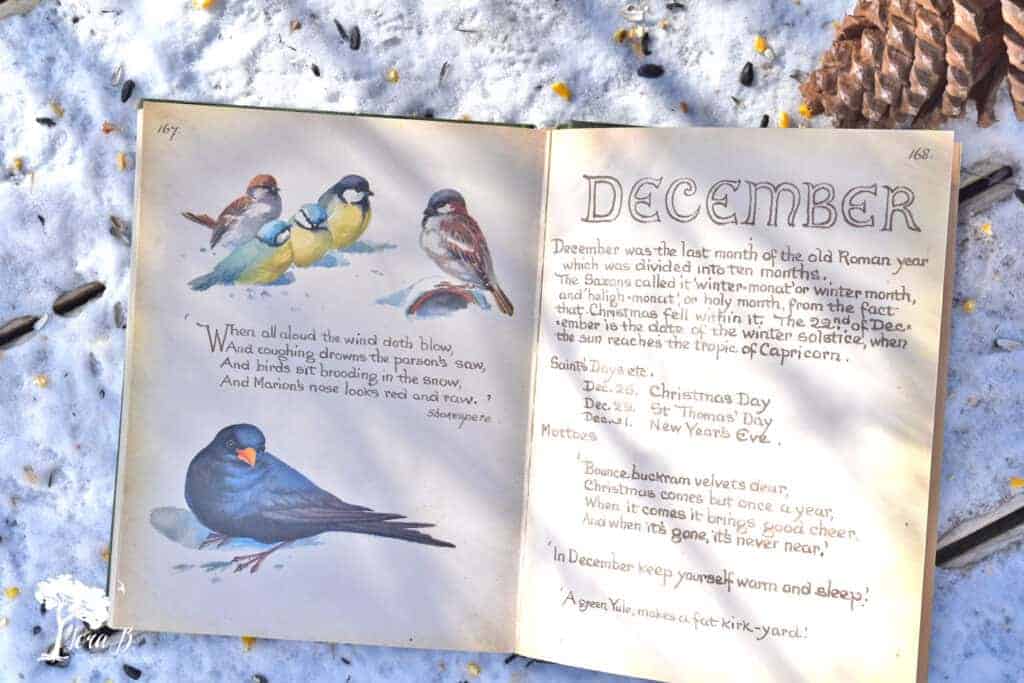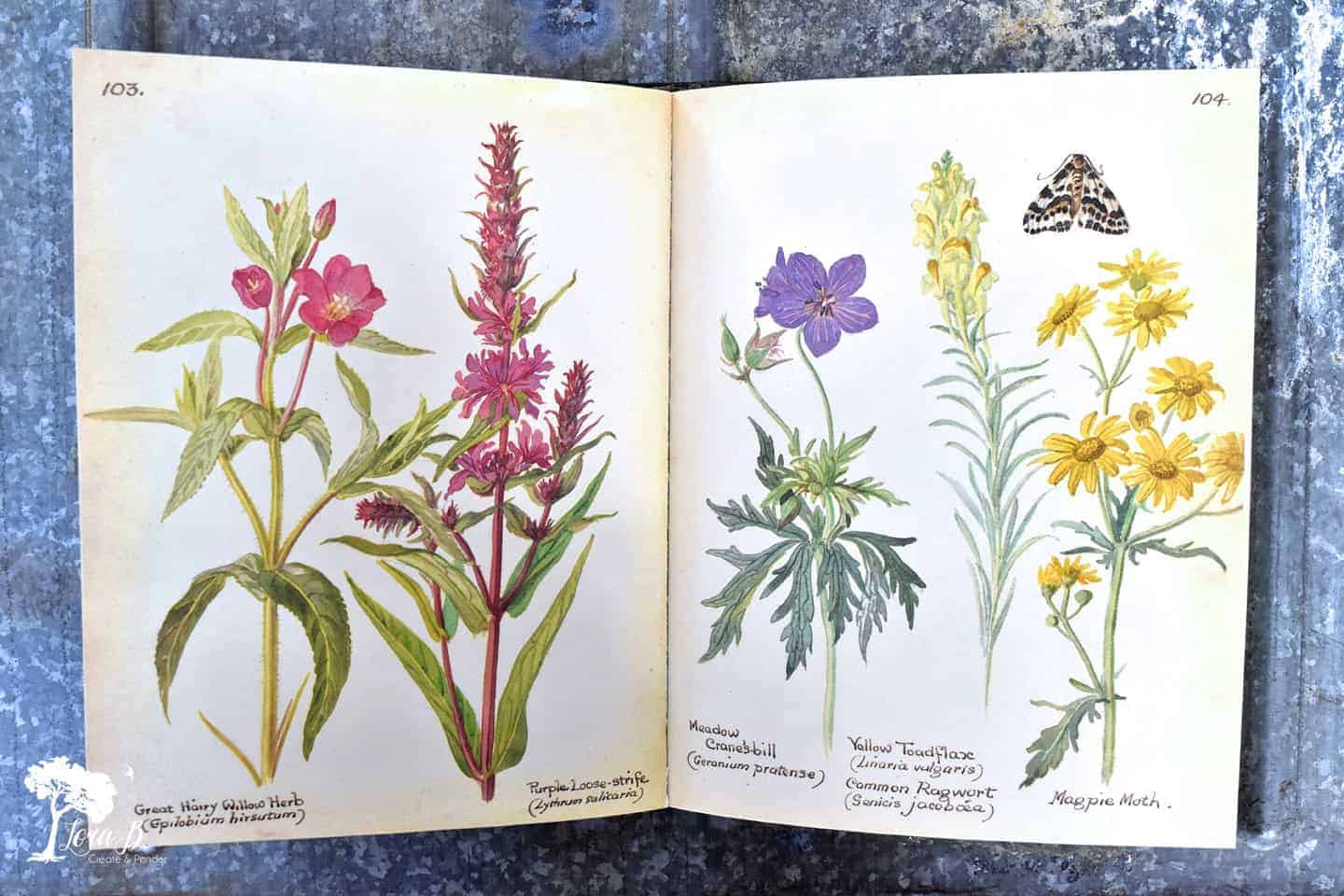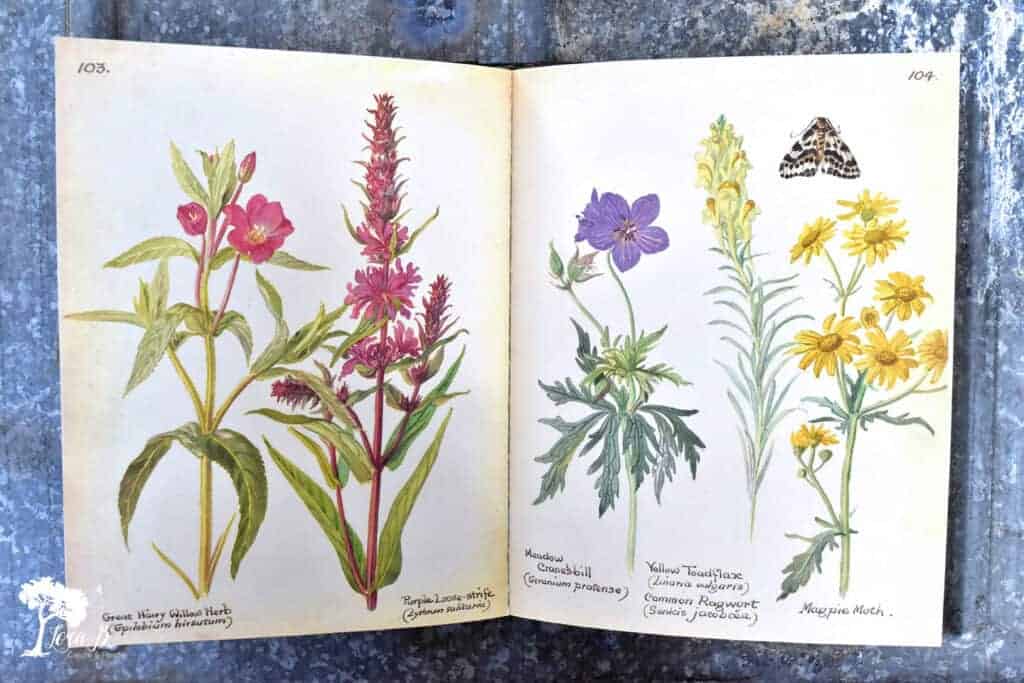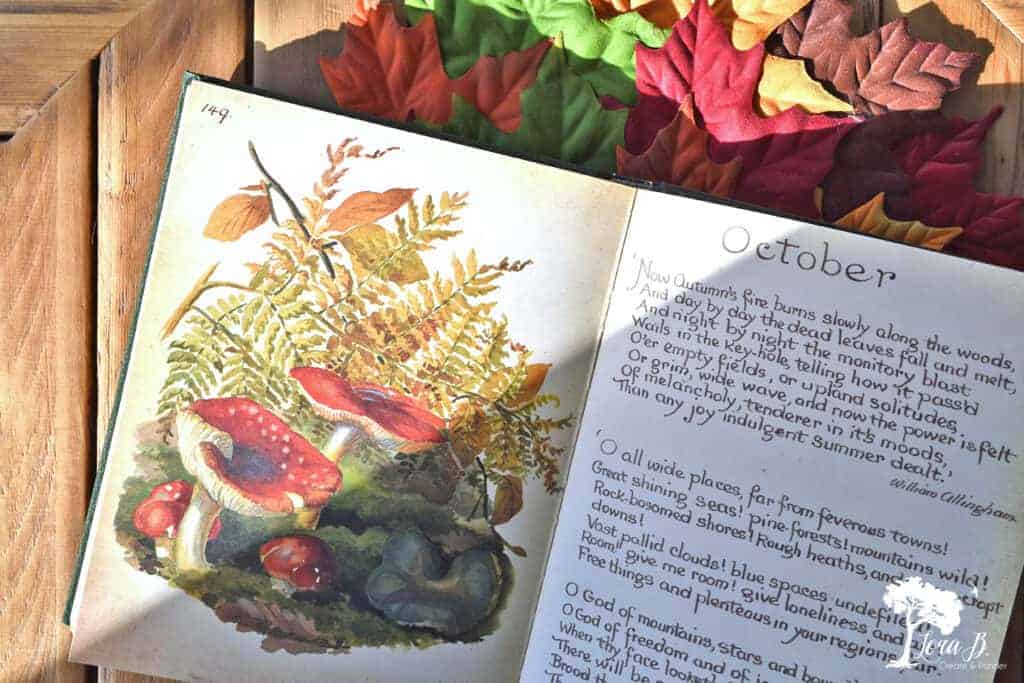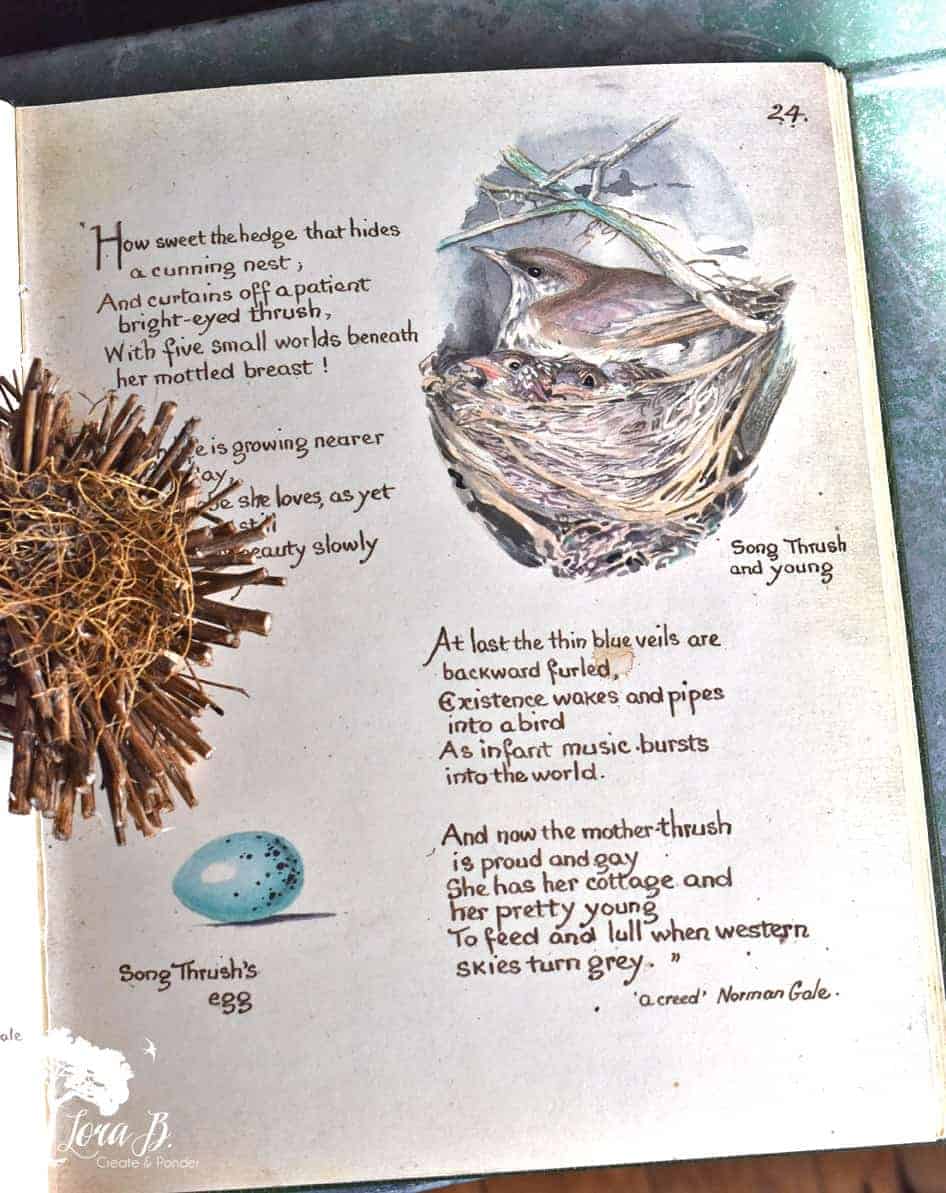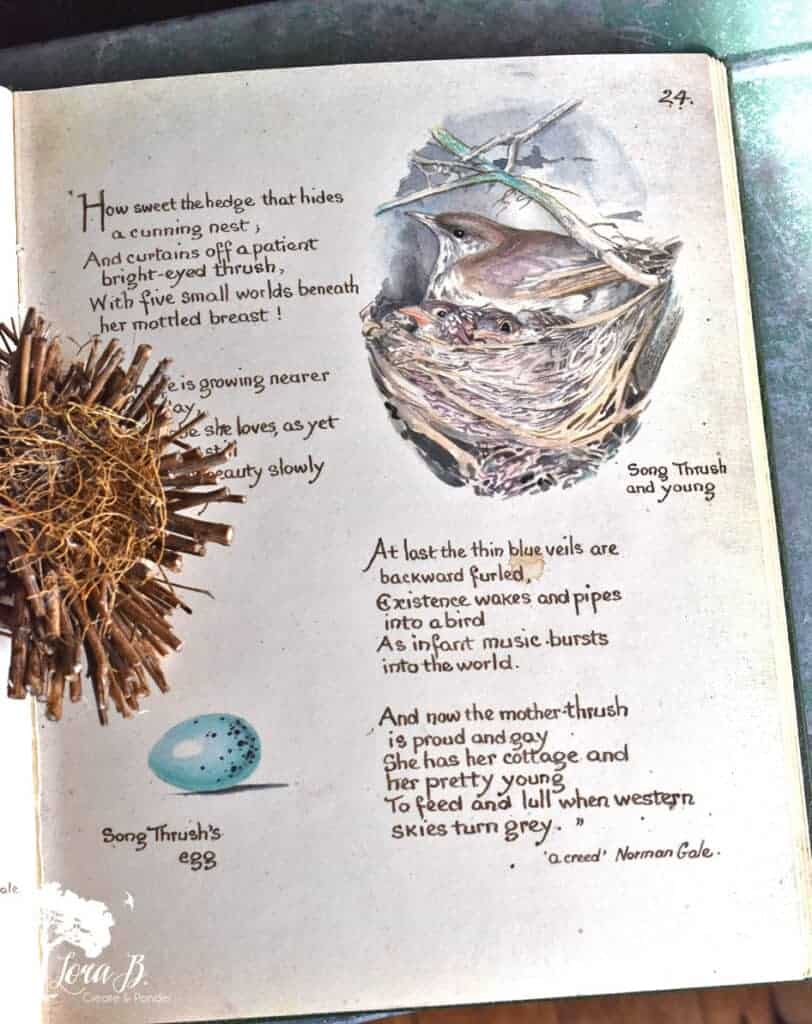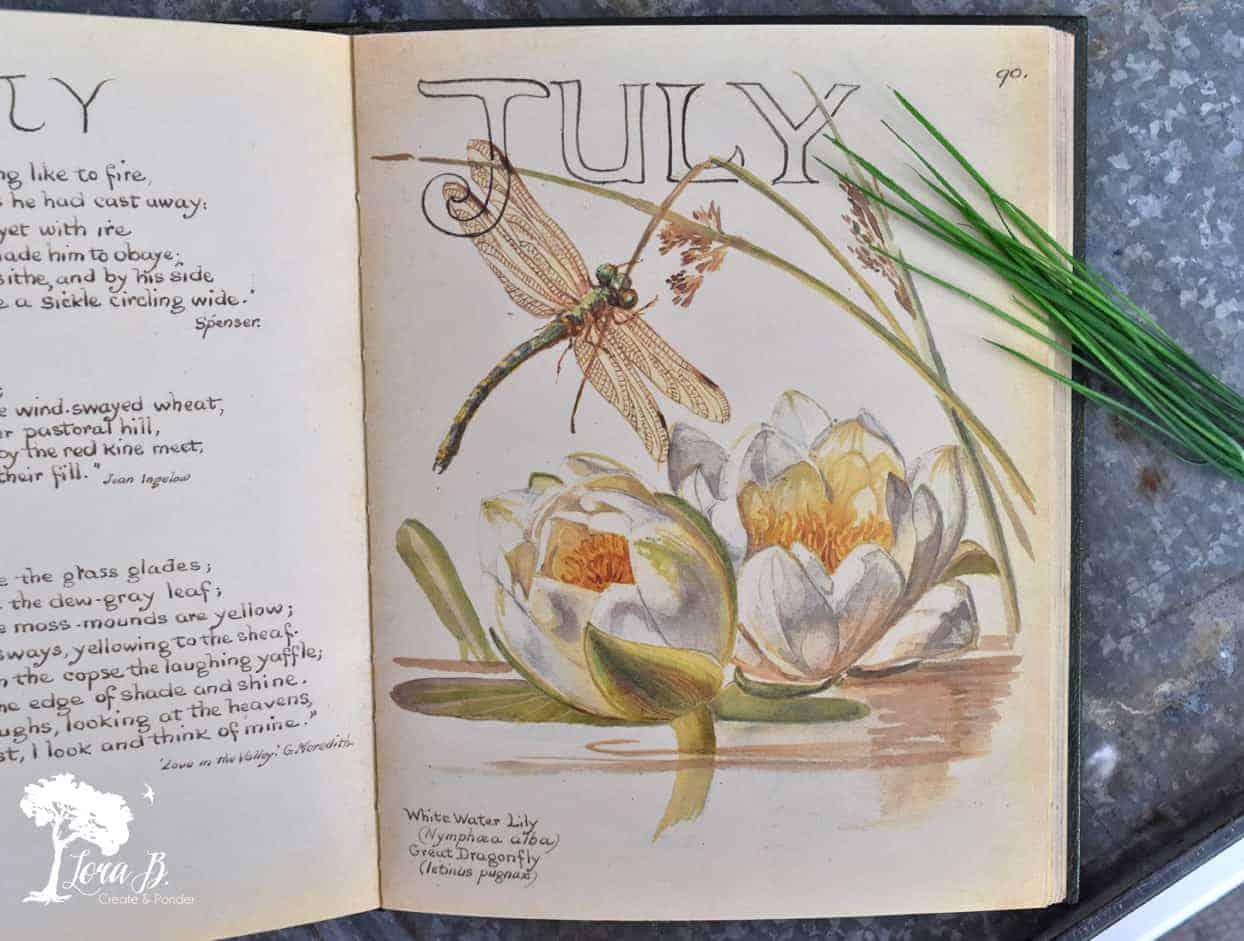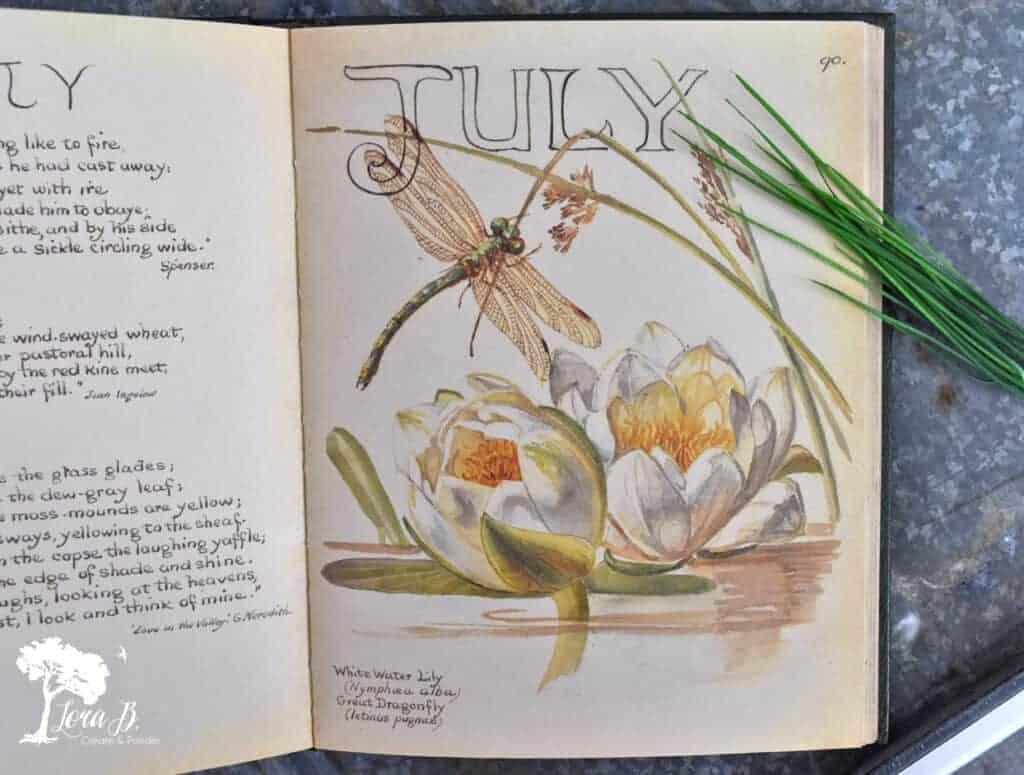 For Pretty Seasonal Decorating, Simply Display
To usher in each new month, simply display the pages of this pretty book on an easel. You can place it in a tray with other seasonal decor, or tuck it into a cute vignette.
I usually have this book displayed right as you enter our home. I add a few other seasonal accessories, and easy peasy, my seasonal decor has begun! It also doesn't take up much space, if your home is space challenged.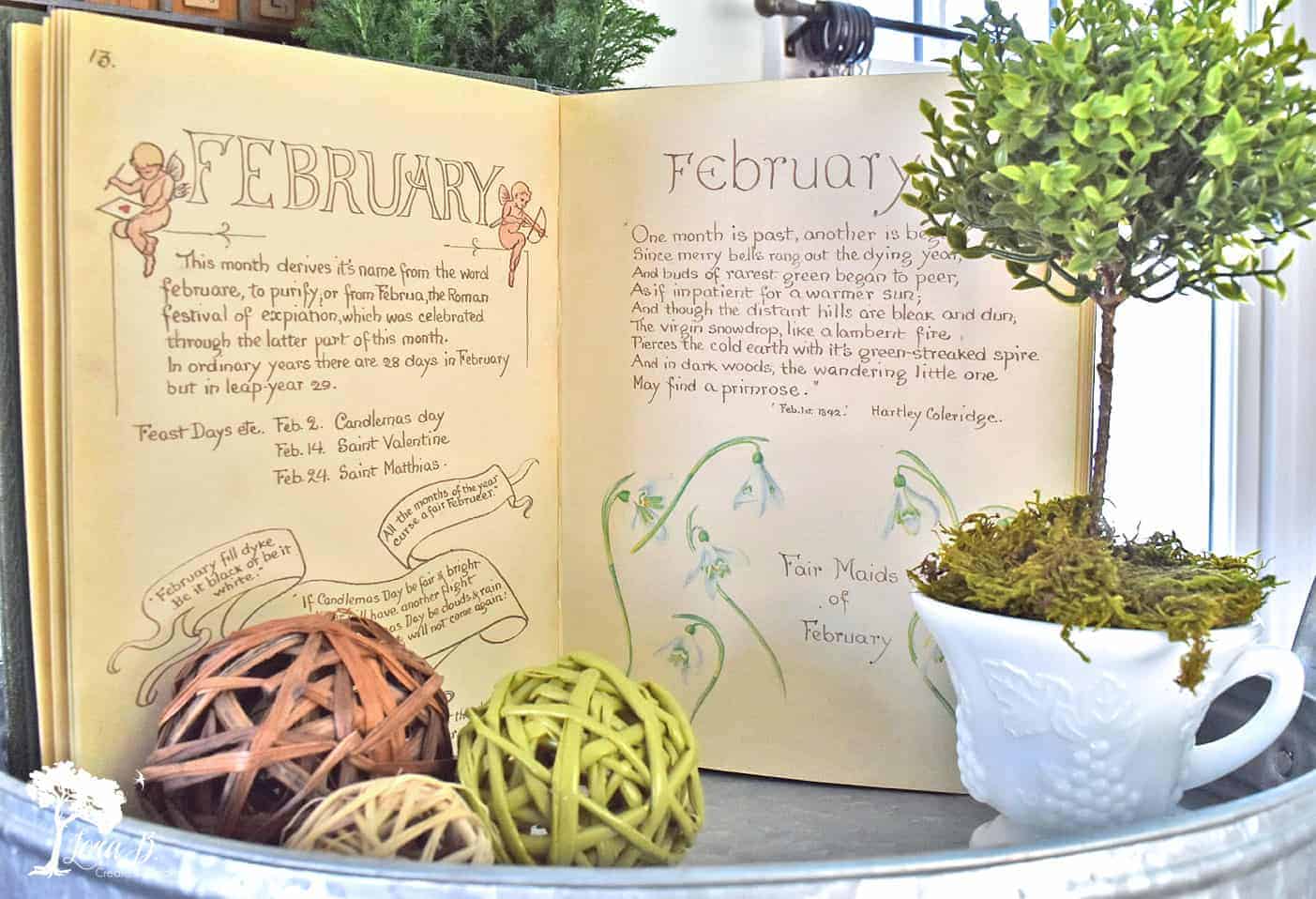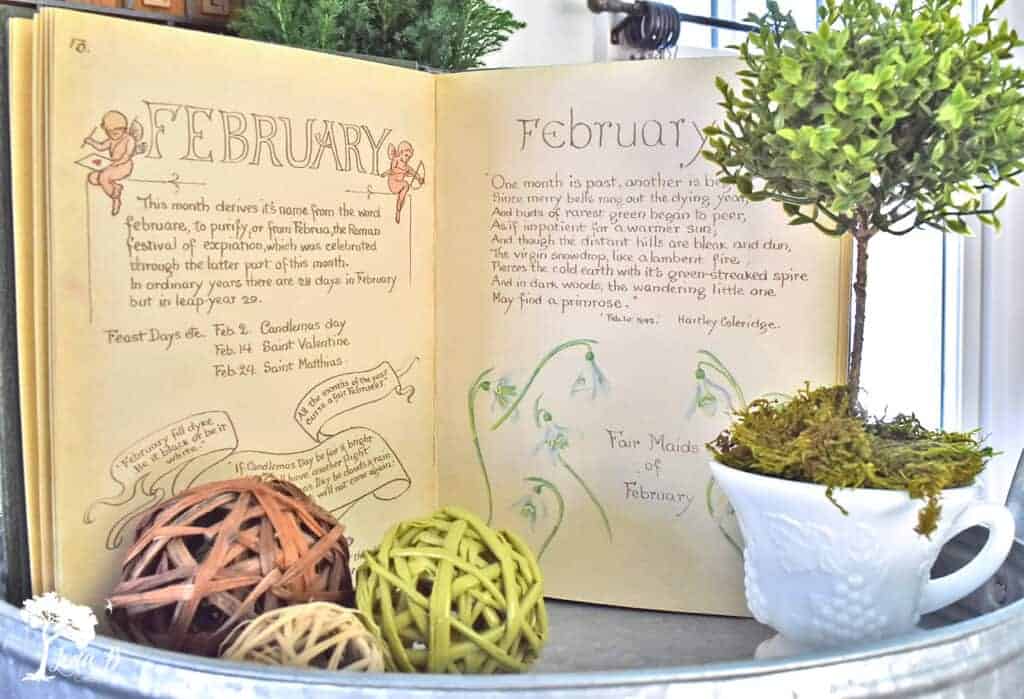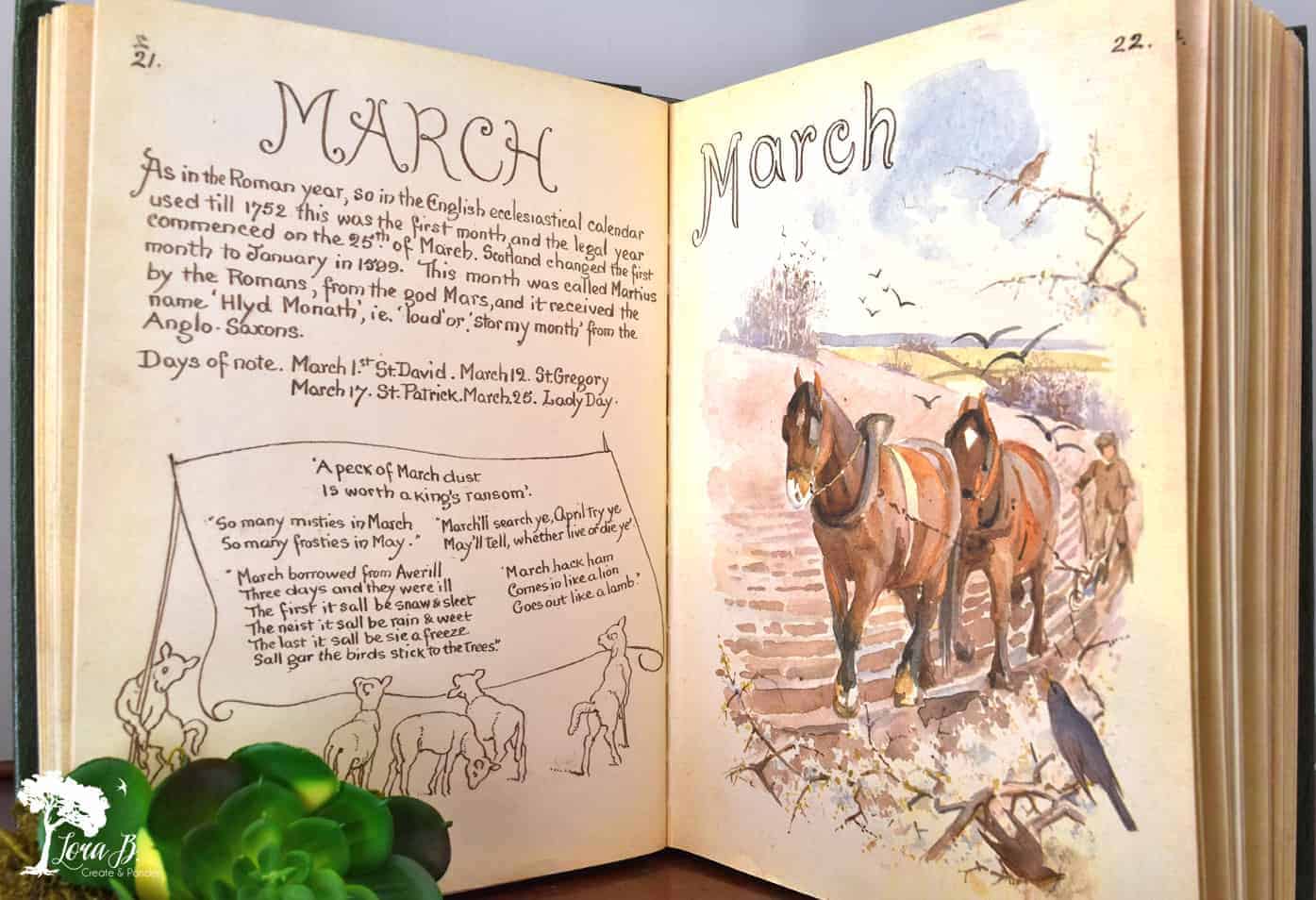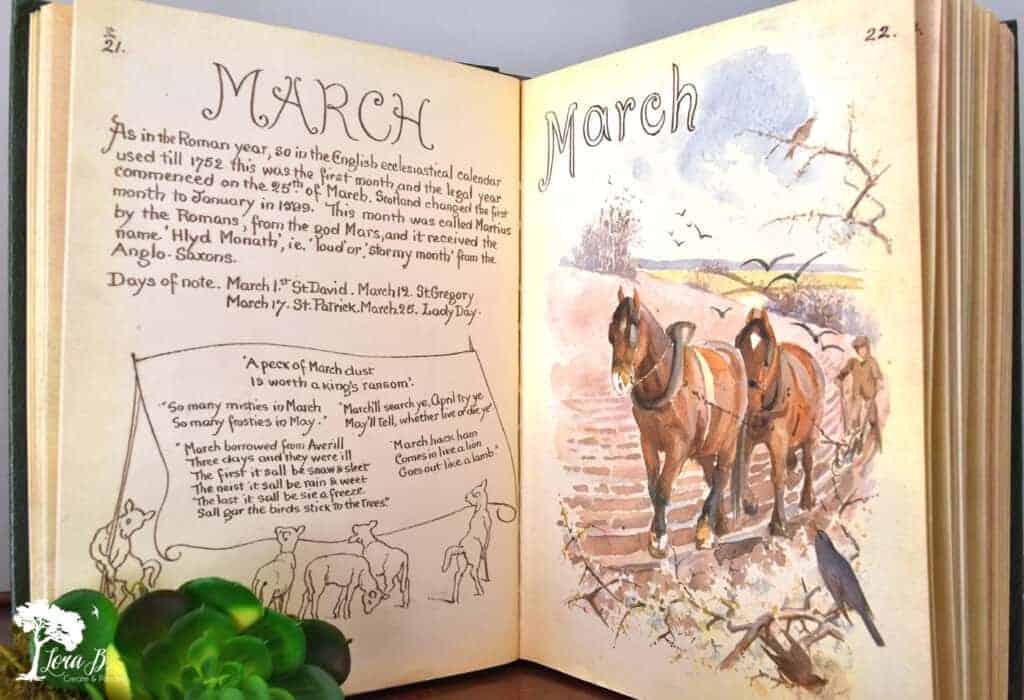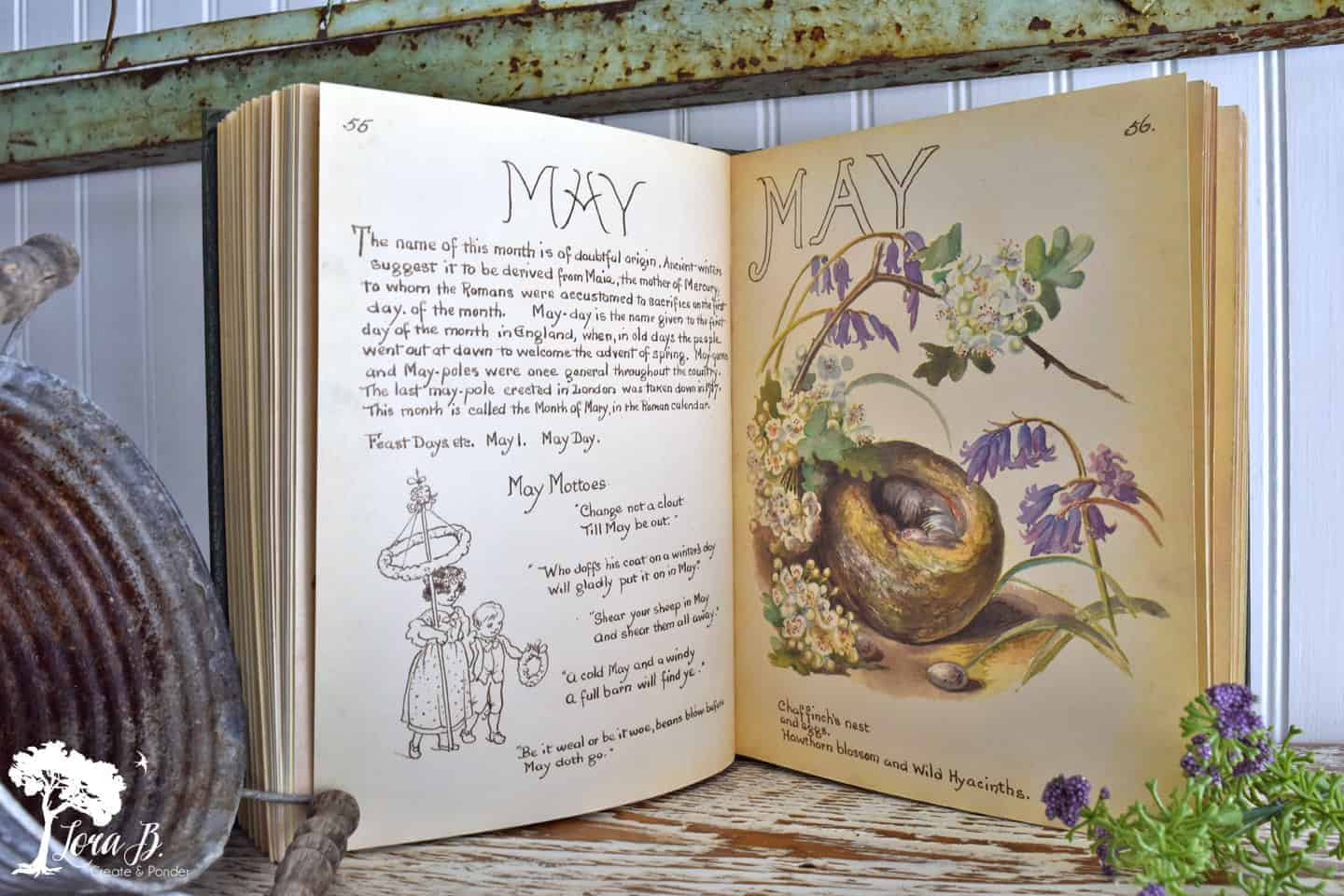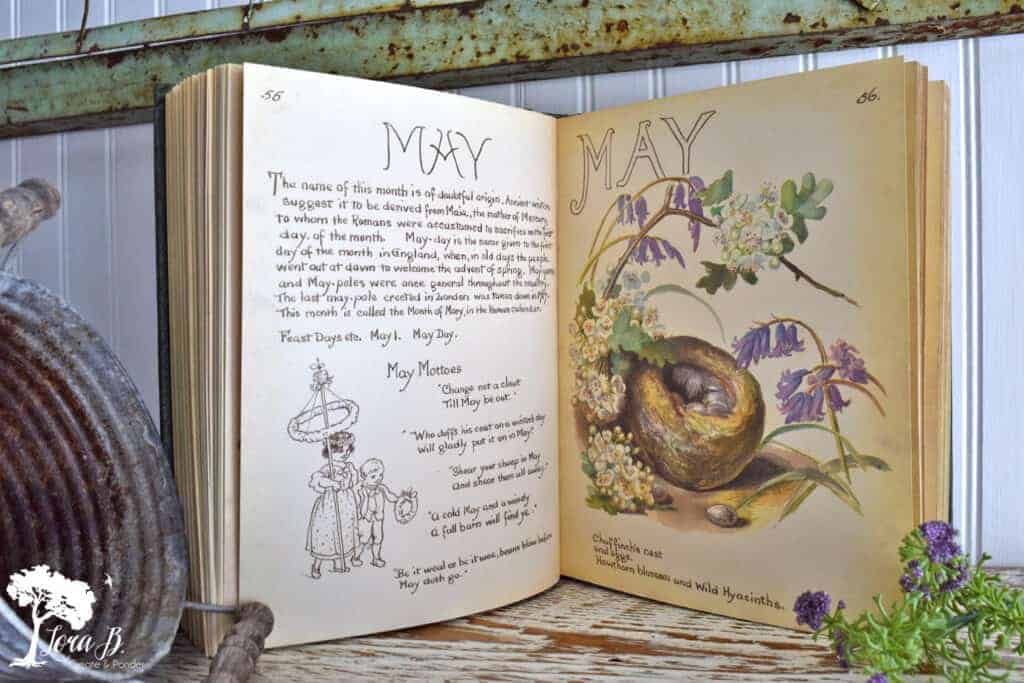 Vintage-Style Beauty on Display
If you love vintage style, you'll love the pages of this pretty book. Along with the beauty of nature, there's cute little children, cherubs, fairies, and other whimsical characters. Old fashioned verse and poetry is done hand-written style. Don't ask if I've actually read it, though! Maybe a line or two here and there; this is a decor essential for me!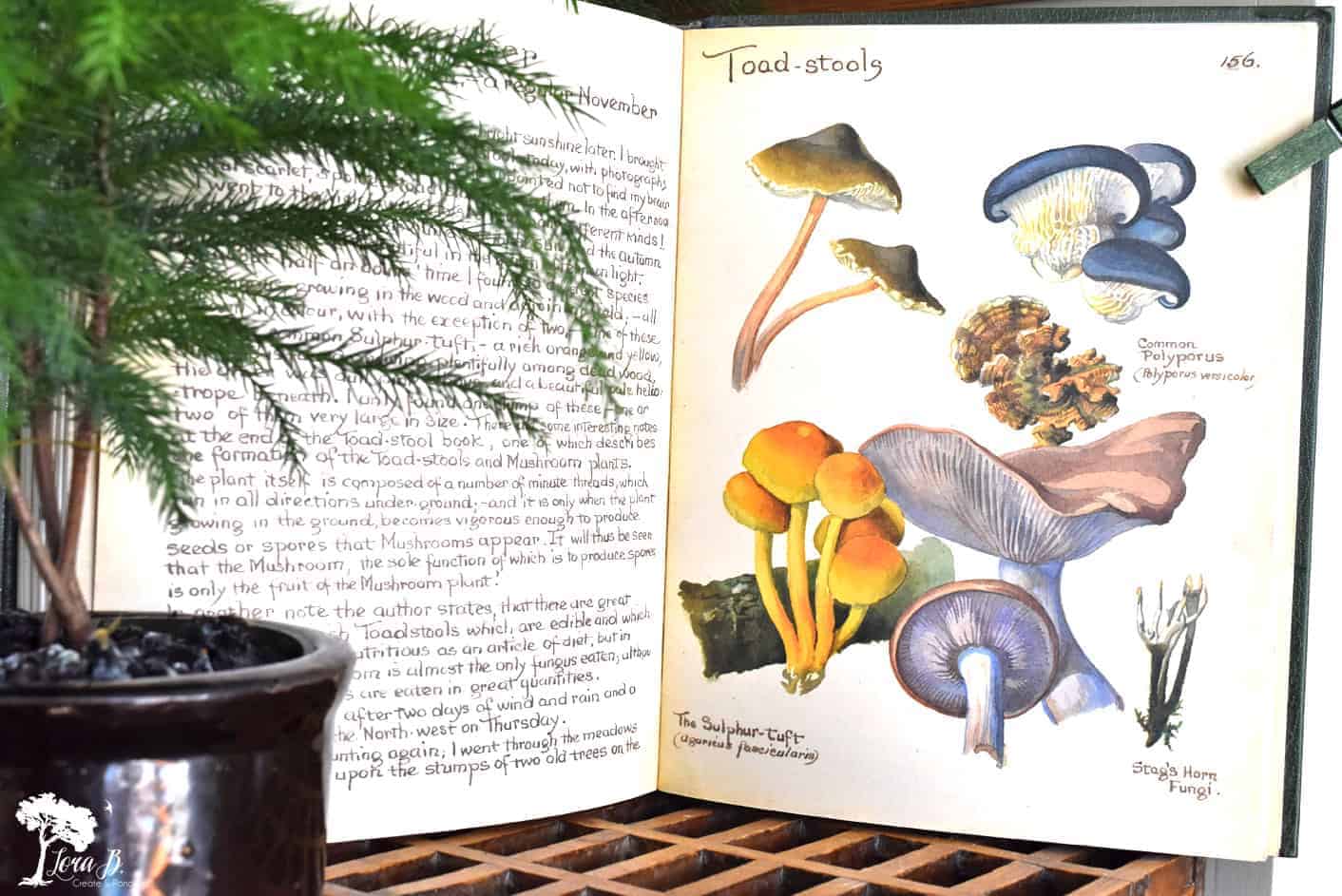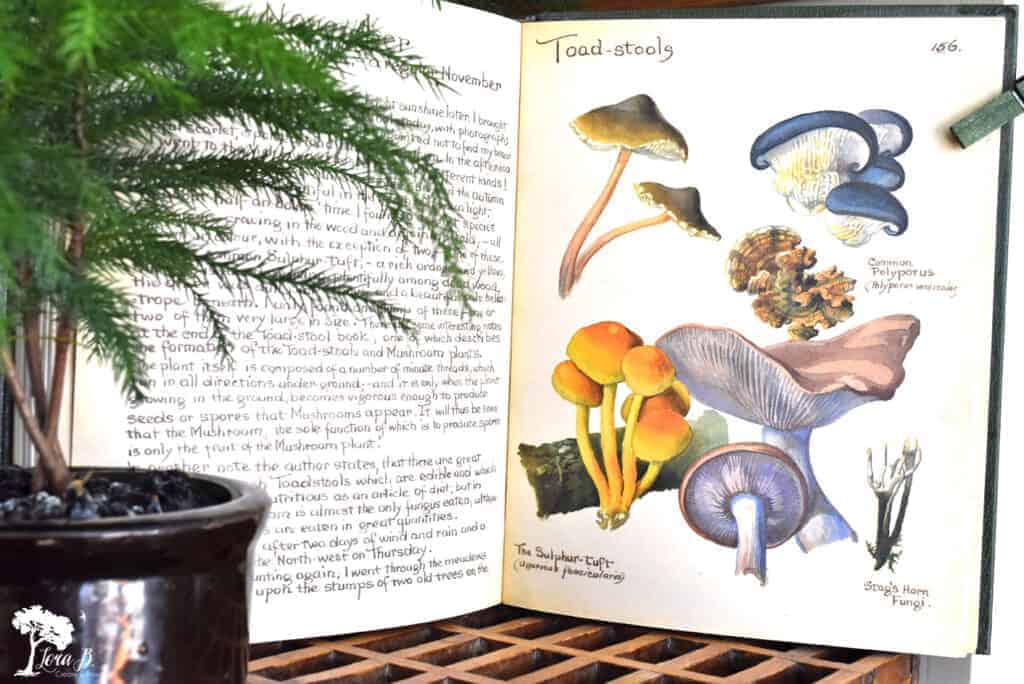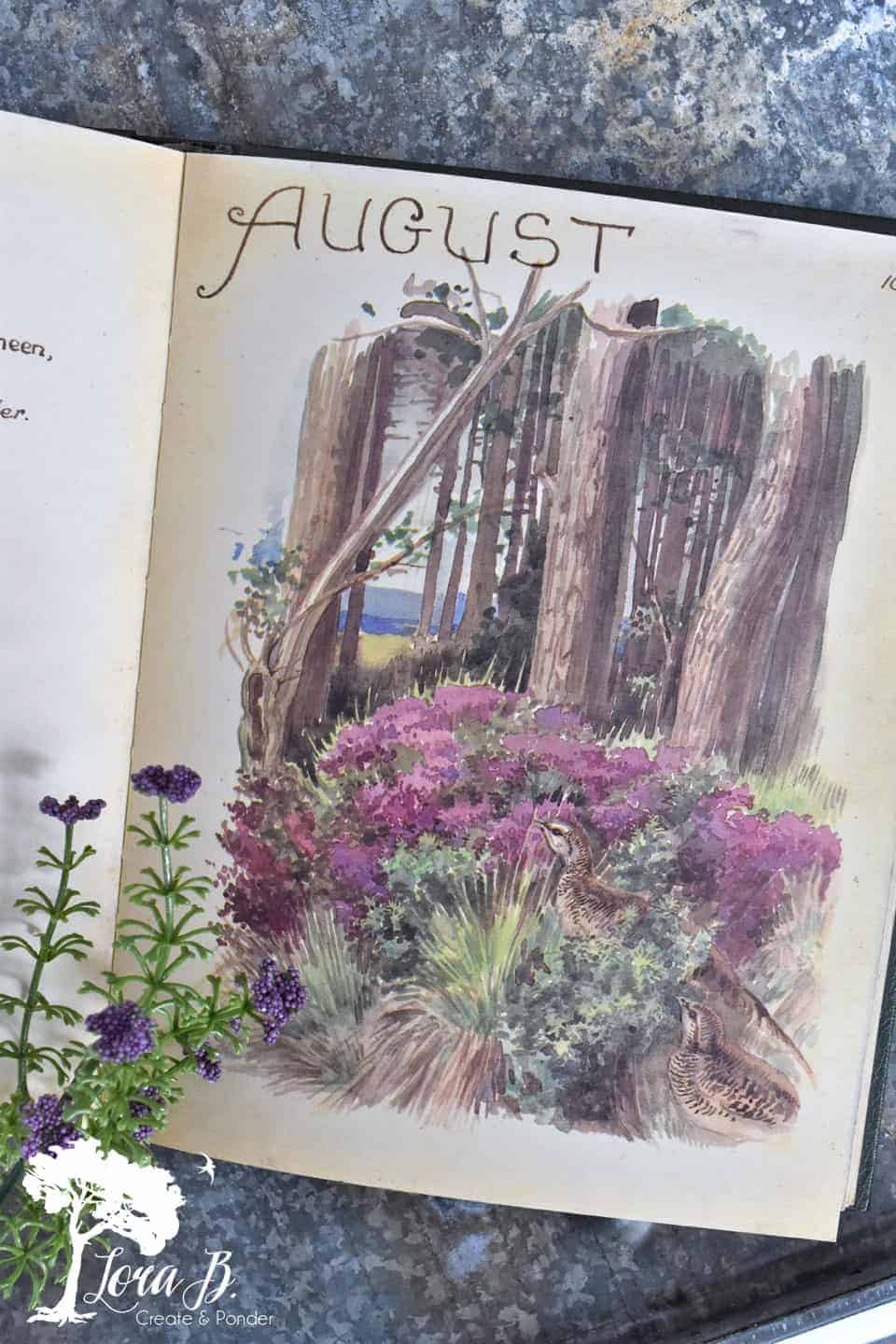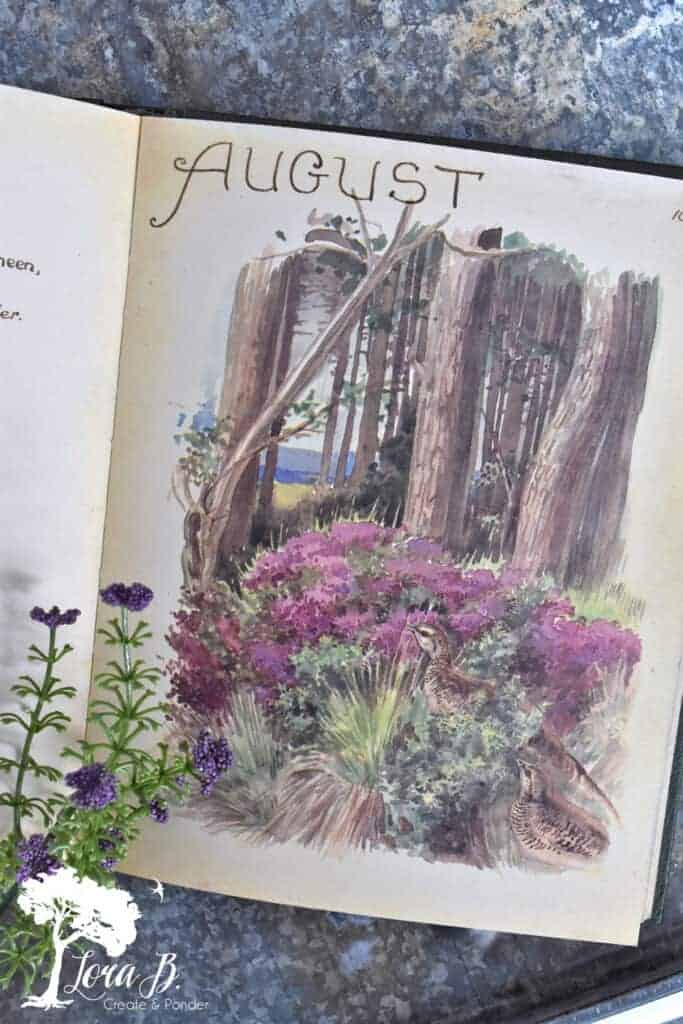 All it takes to turn this pretty book into changeable art is an easel and some seasonal accessories. Even a simple vase of flowers or a plant next to the pretty pages is all you need.
If you love this book as much as I do, definitely check out the Instagram devoted to it's beauty, HERE.
Shop (click on pics for more info)
Or…Look for an original edition HERE.
I hope today's post proved seasonal decorating doesn't have to be huge and hard. All you need is a little book to get you started, and a few other pretty accessories. Next time someone else asks about this book in one of my pictures, I'll share this Easiest Tip for Pretty Seasonal Decorating!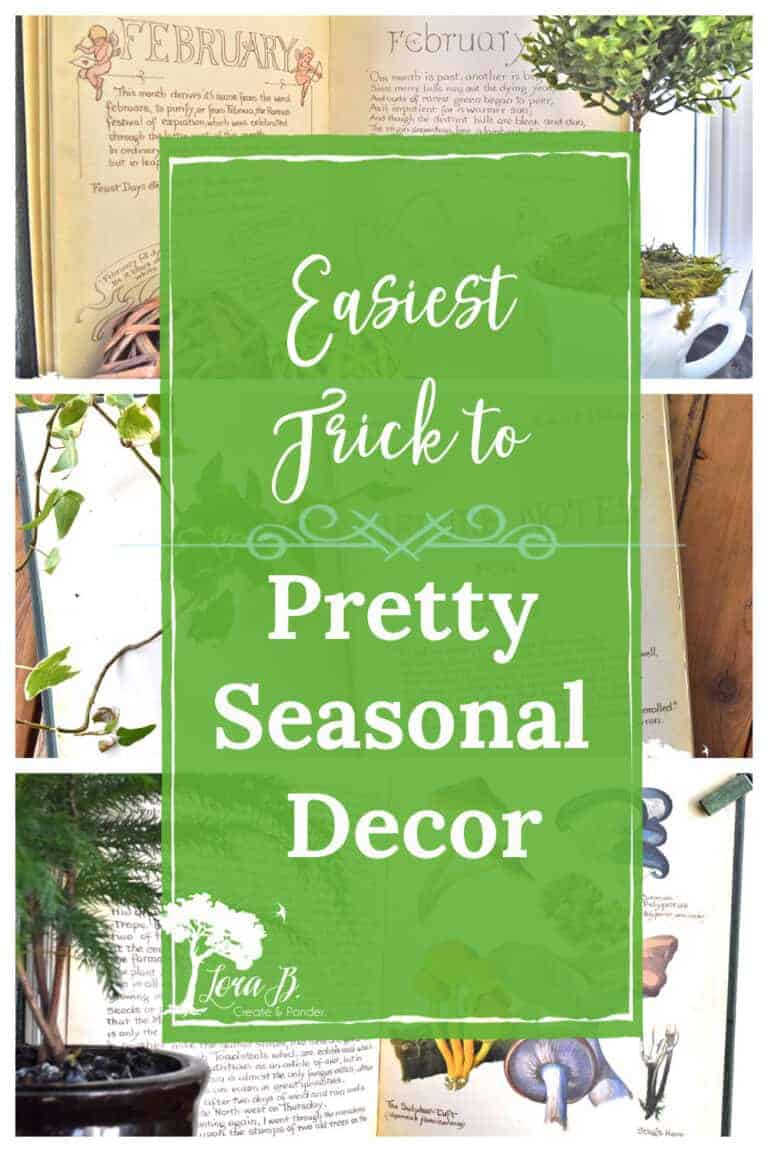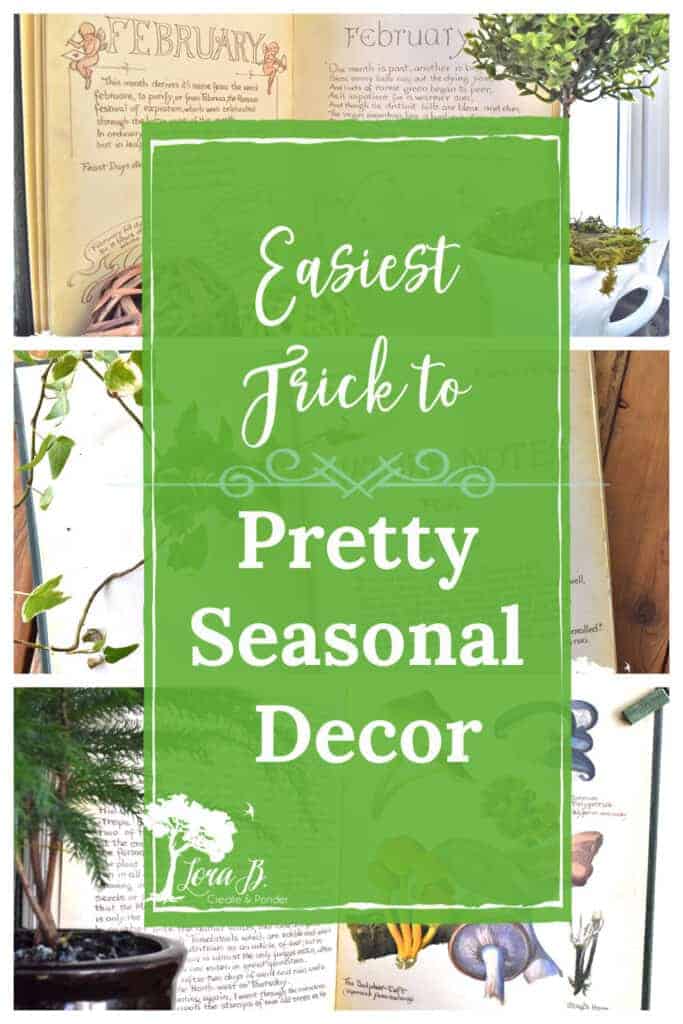 Sharing at these lovely parties: