Homespun DIY Pinecone Ornaments
Craft these simple dIY Pinecone Ornaments for nostalgic holiday decor.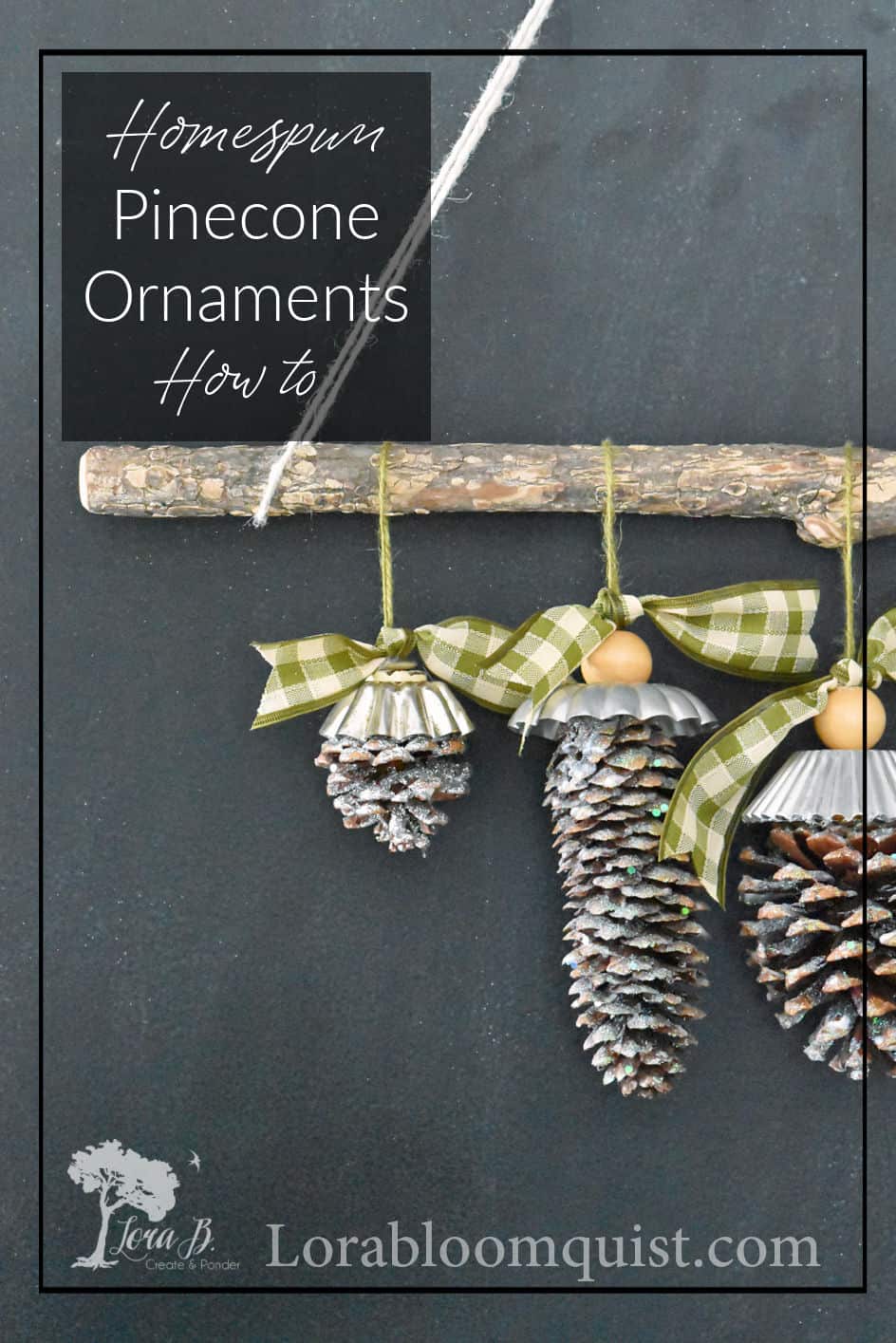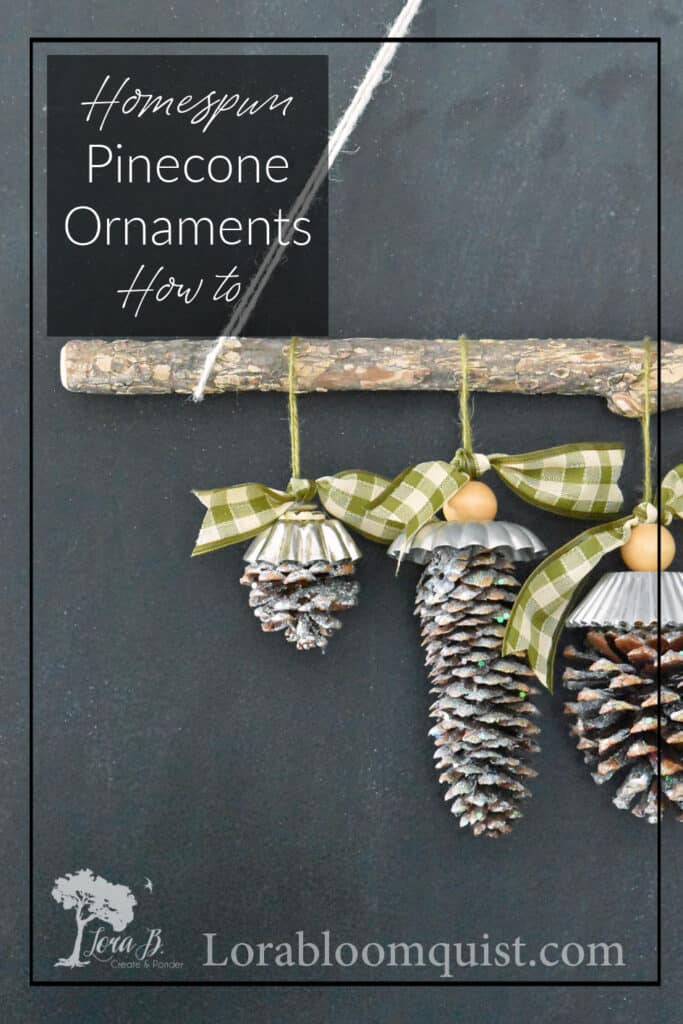 There's something about classic materials that can make a project seem nostalgic. These simple holiday ornaments have an old fashioned style that will look just as good on the tree as they would hanging from a cupboard door. These easy Homespun DIY Pinecone Ornaments will make sure you kick off the holiday crafting season with glitter in your hair!
I'm joining my Pinterest Challenge friends today for a holiday special! We're all sending ornament ideas your way to get your creative juices flowing! Thanks to Cindy at County Road 407 for her great leadership:) If you're visiting from My Wee Abode, aren't Julie's Velvet Christmas ornaments divine? I'll have links to all the rest of the ideas down below.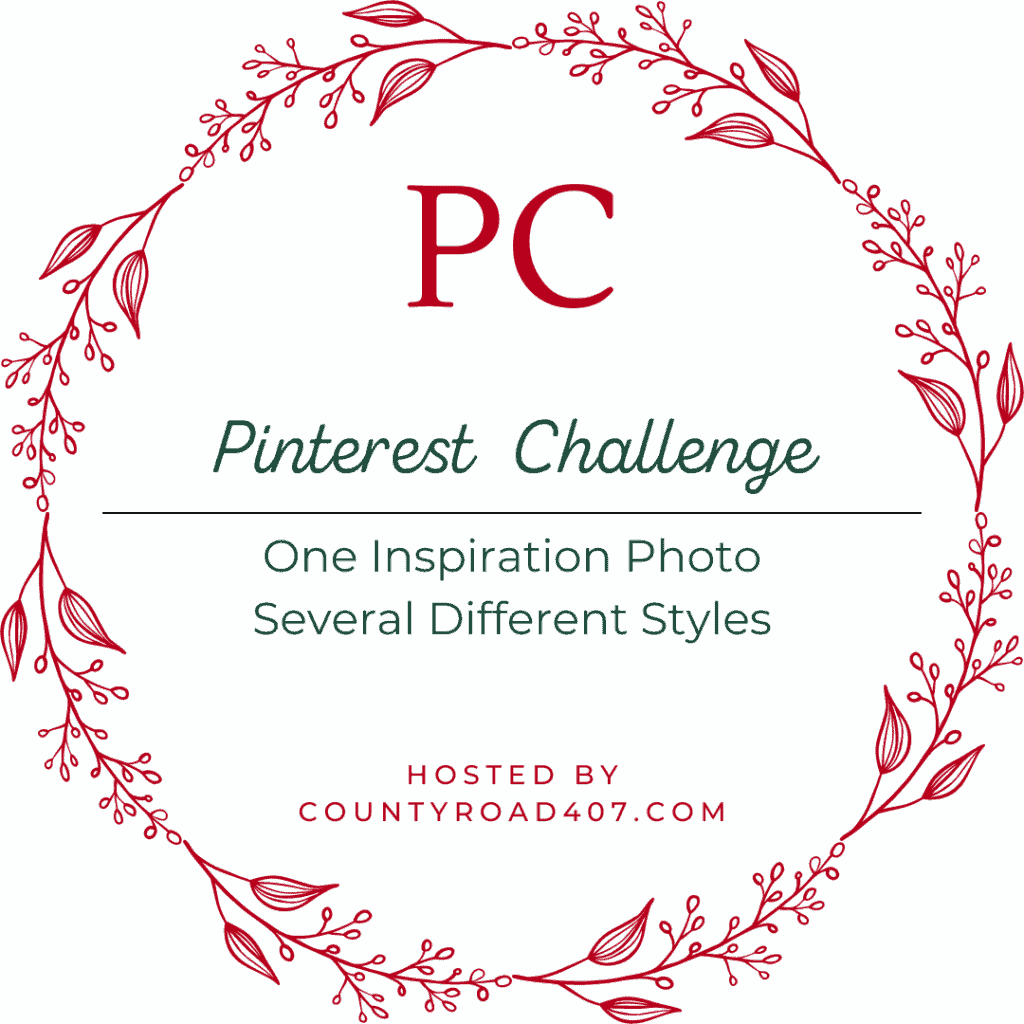 Homespun DIY Pinecone Ornaments
For your convenience, this post contains affiliate links. If you make a purchase, I may receive a commission. There is no additional cost to you. My full privacy policy is here. 
Simple Materials, Homespun Style
My Christmas decor this year is trending towards natural, rustic and traditional. Pinecones are usually an easy-to-access craft supply, and I happily had all of these materials already. Isn't it fun when you can simply add a bit of glitter to a pinecone, a silver hat and a snip of ribbon and it magically turns into Christmas?
I hope this simple craft project inspires you to get creative, whether alone or with family and friends. This would be an easy one to gather around the table to make, while singing Christmas Carols!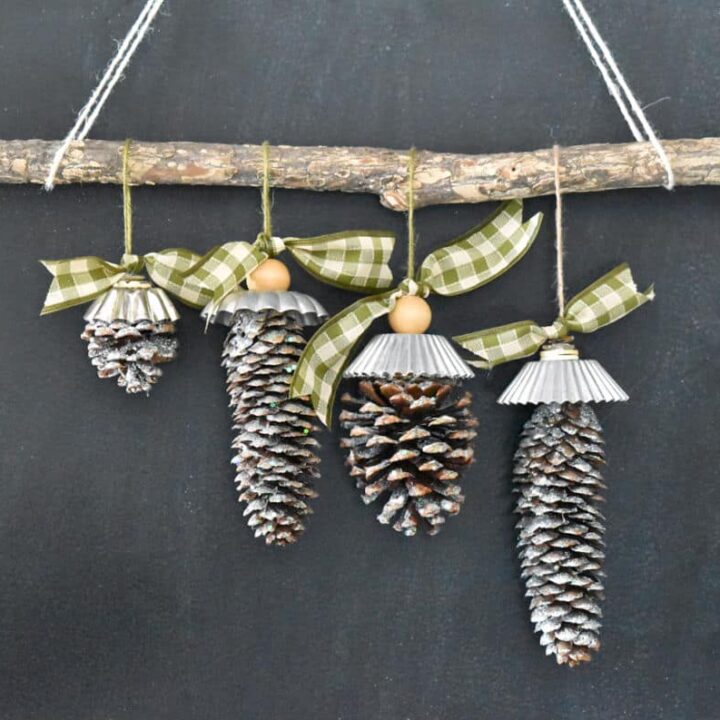 DIY Pinecone Ornaments
Yield:
As many as you like!
Additional Time:
30 minutes
Total Time:
1 hour
3 minutes
These simple old fashioned pinecone ornaments are the perfect holiday craft.
Materials
various pinecones
glitter
decoupage medium
thin jute twine
tart tins, vintage or new
ribbon
buttons
wooden macrame beads
Tools
hot melt glue gun
scissors
small paintbrush
Instructions
Gather your materials as listed above. Plug in your hot melt glue gun.
Paint decoupage medium on top sides of the pinecone (as it would be hanging); push into crevices with small brush.
While glue is still wet, sprinkle with glitter of your choice. I used iridescent white (Crystal Diamond) and
jumbo glitter (Crystal Quartz) together,
and silver (Sterling) on others. Let dry.
Next. use a nail or screw and tap lightly on center middle of top of tart molds. I had a variety of vintage and new. This will help the drill bit stay in place.
Drill holes large enough to put jute twine through.
Two variety options: With a 10" length of jute twine, thread several buttons on top of tart mold. Several buttons can also be on the underside if you want a space between the pinecone and the tart mold top.
Add ribbon knot to top.
Tie jute twine on the underside of tart mold and hot glue pinecone to attach.
Another option: Hot glue wooden macrame bead to underside and to top. Hot glue pinecone to bead.
Finish off with ribbon of choice.
Notes
See what tart molds look the best with different sized pinecones. Sometimes it looks better to have a "space" between the pinecone and tart tin (with buttons or bead), sometimes it looks better to glue the pinecone directly to the mold.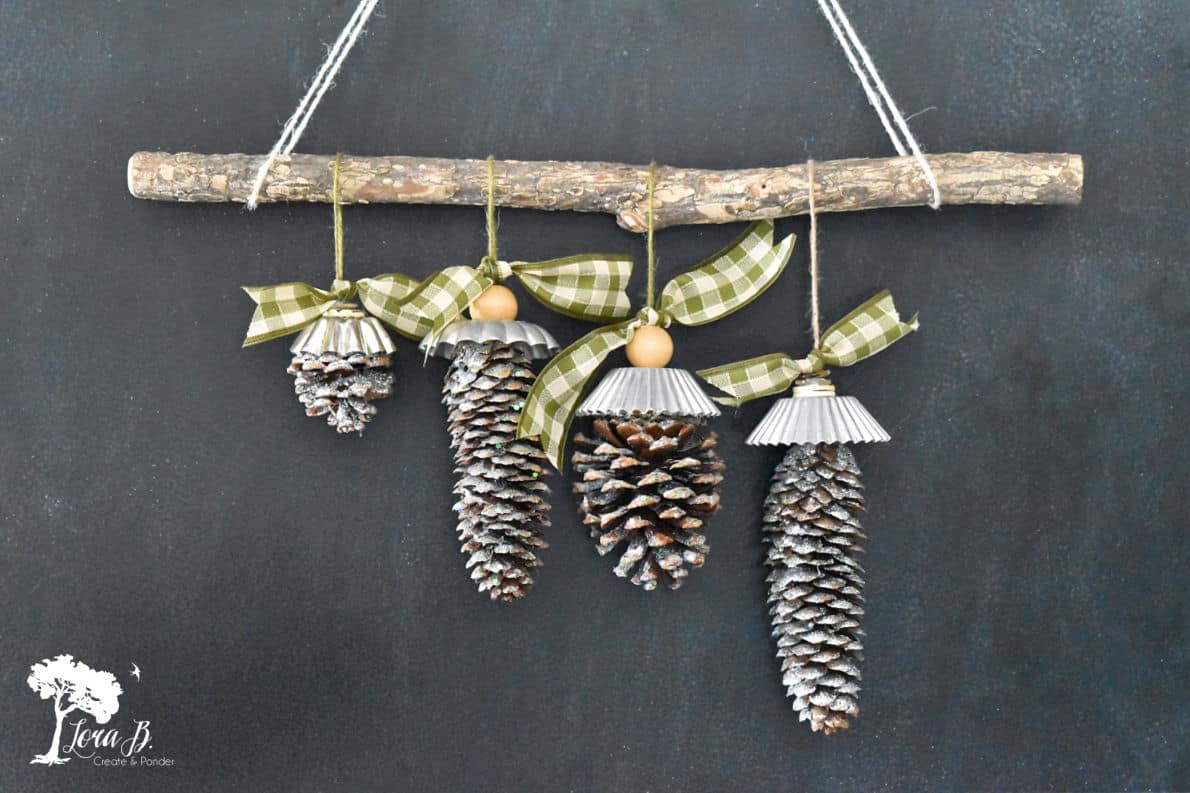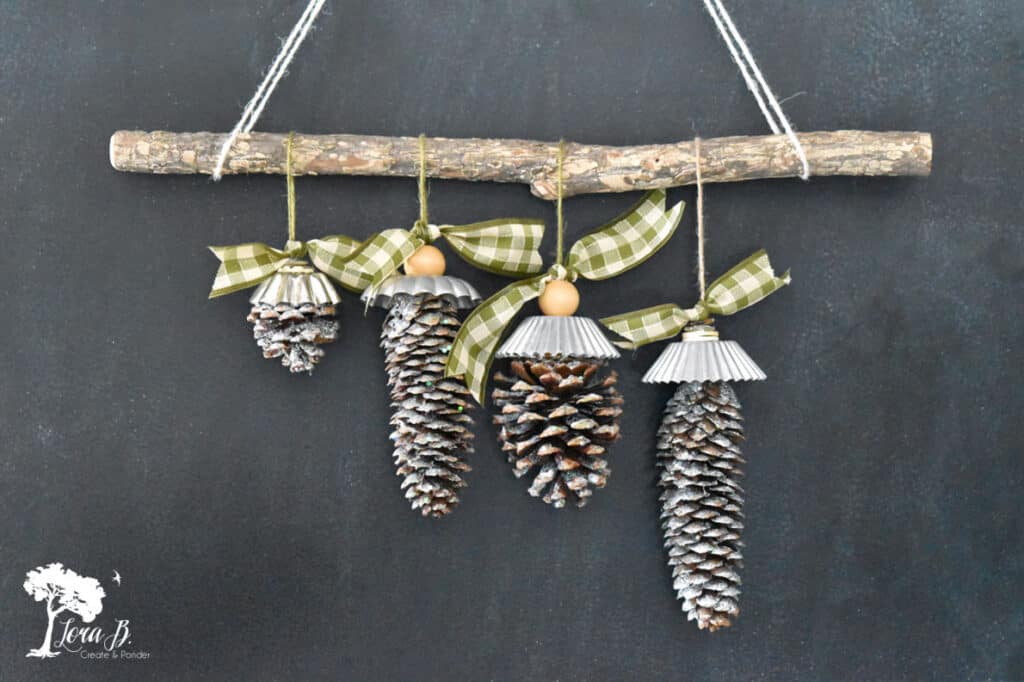 Crafting, a Great Way to Get in the Holiday Spirit
When the stress of the holidays are setting in, there's no better way to feel more relaxed than to get out the glitter and craft! Put on the Christmas music, enjoy some friend or family time and get creative. You're sure to get a lot more ornament ideas from my friends today, too!
Visit Michelle at Thistle Key Lane next to see how to make her Embroidered Felt Christmas ornaments. They are so pretty!
Thanks for reading Homespun DIY Pinecone Ornaments. If you enjoyed your visit, become an Insider to keep the ideas flowing!
Pin, share, and enjoy the rest of the inspiration!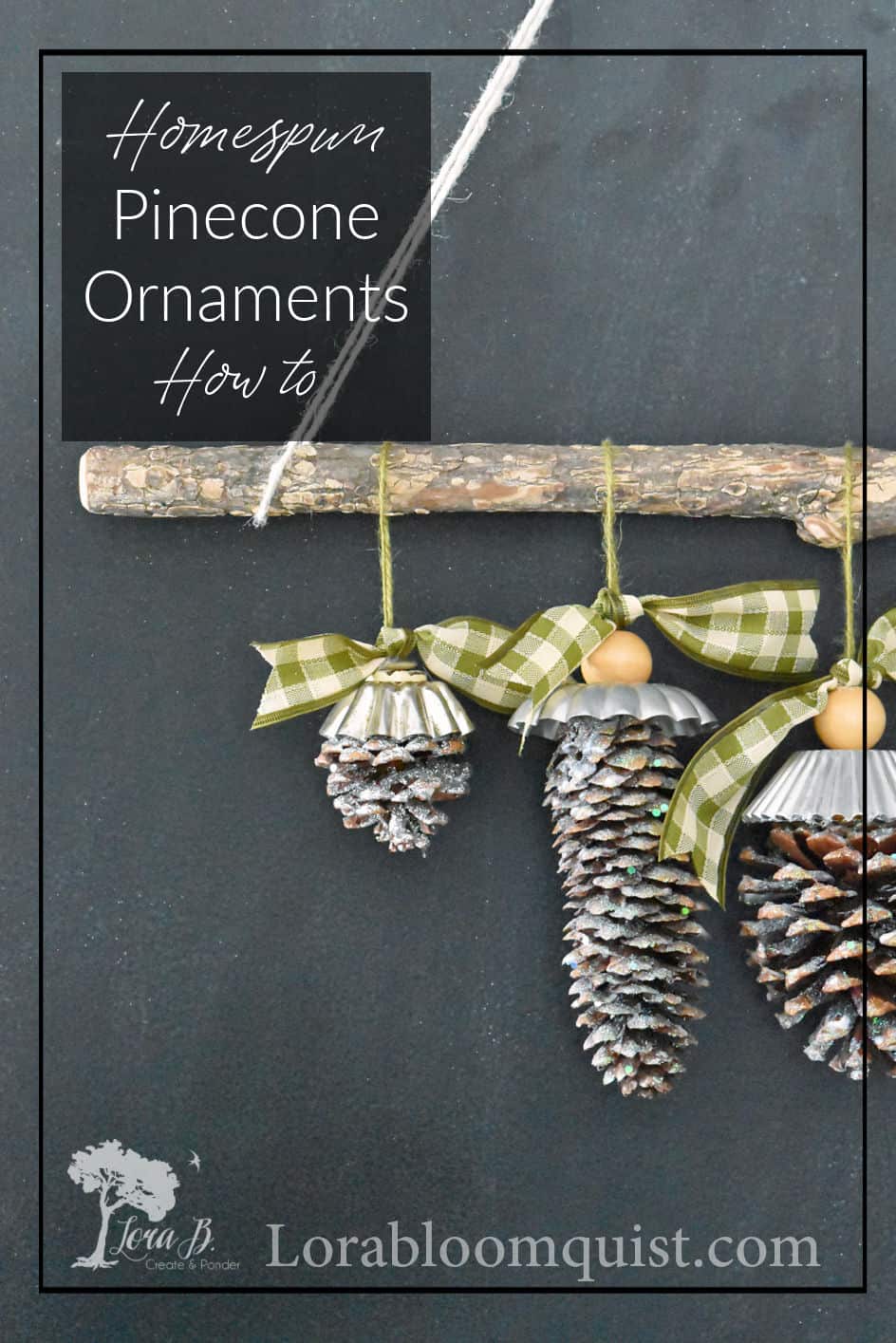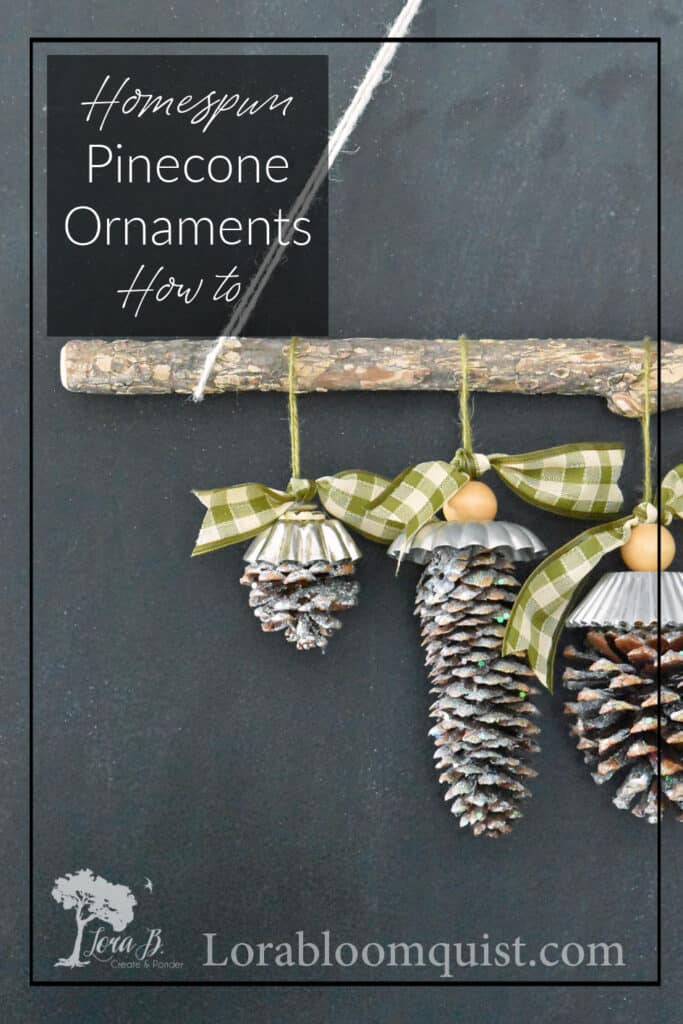 Pinterest Challenge: Christmas Ornaments