Cutting Board Kitchen Printable and Simple Decor Ideas
A cute cutting board kitchen printable to display in your kitchen, plus simple decor ideas, too!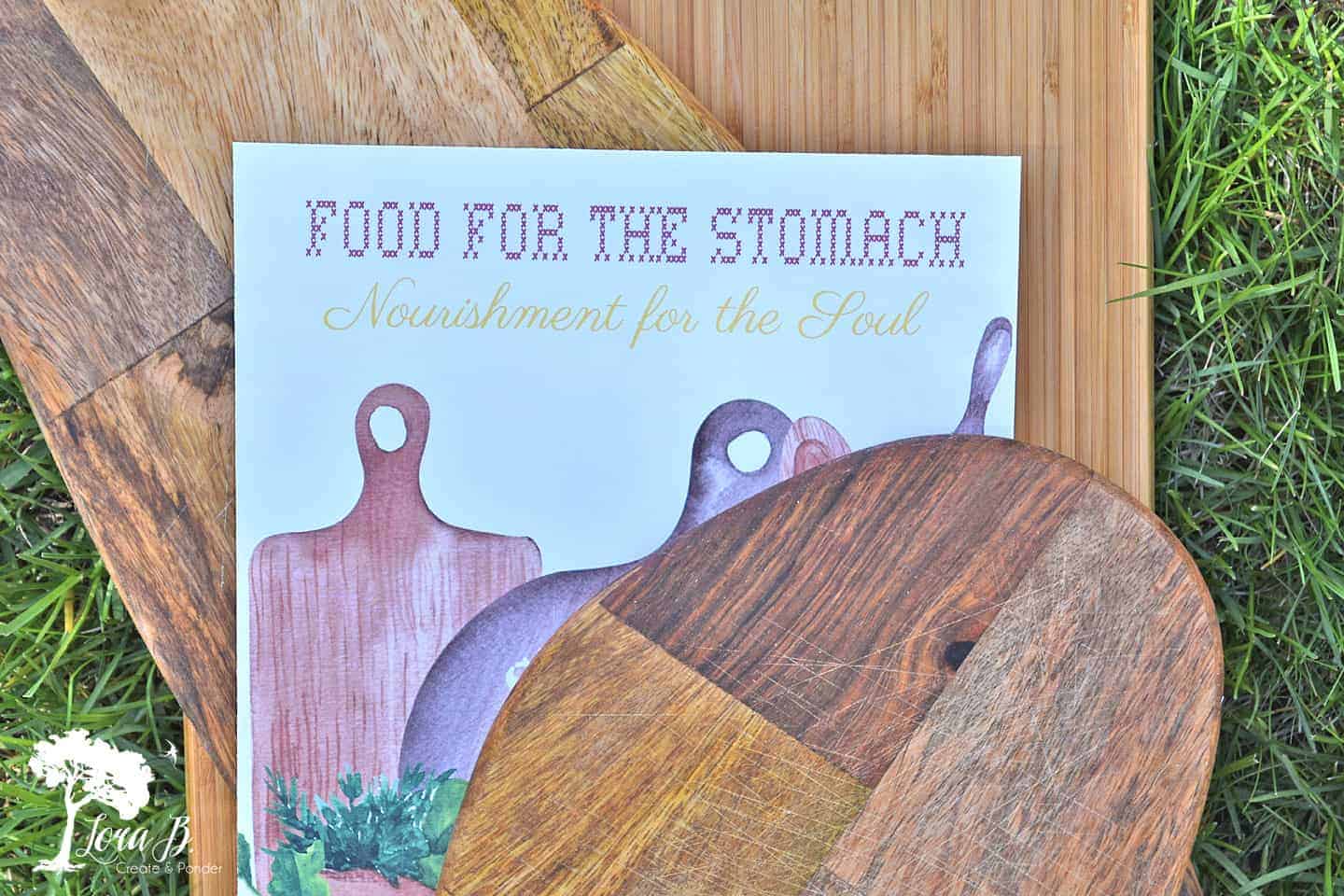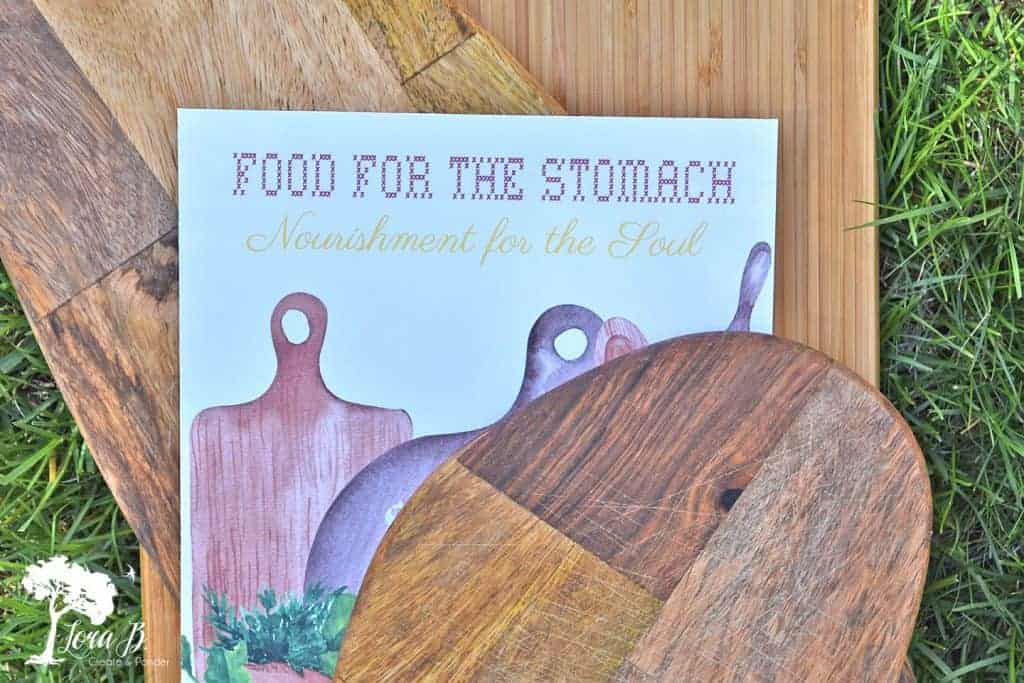 The humble cutting board has been elevated to serving ware status lately. The charcuterie rage is going strong as a great entertaining option. And many magazine covers include pretty collections of cutting boards prominently displayed on kitchen counters. I just recently upgraded my old plastic cutting boards to a couple funky-shaped wood boards. To celebrate these handsome classics, I've got a cute Cutting Board Kitchen Printable and Simple Decor Ideas today.
This post is part of our monthly Thrifty Chicks Challenge. We are all creating around the cutting board theme. I think my blogging friends have more cutting boards in their stash to create with than I did. Since the thrift stores are still closed, I had to improvise my ideas a bit. Between us all, you will get plenty of ideas for how you can use cutting boards! I'll have all the links to their posts at the end.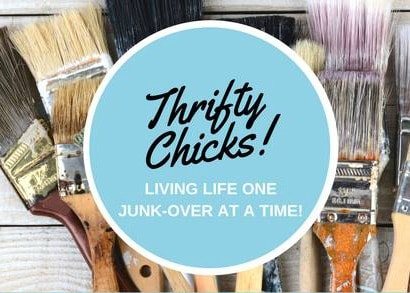 Cutting Board Kitchen Printable and Simple Decor Ideas
For your convenience, this post contains affiliate links. If you make a purchase, I may receive a commission. There is no additional cost to you. My full privacy policy is here. 
Upgrade your Plastic Cutting Boards to Wood
I was raised on plastic cutting boards and have a variety of sizes in my cupboard; they work fine and are totally functional. Then my kiddo who spent some time in a gourmet kitchen started scaring me with bacteria stories and told me wood cutting boards were much more sanitary and good for the environment. So, this momma gave in and picked up a couple of cutting boards on the last Ikea trip.
My adult kiddos (who are all back home, currently) must have some Pinterest, foodie genes in them, because they feel so fancy using these wood cutting boards! They love cutting their veggies on them while they're whipping up an omelet or slicing some bread for supper. Yes, I'm sure they have learned some love for aesthetics from me, but it's so cute to see the little satisfied smiles on their faces as they're using them;)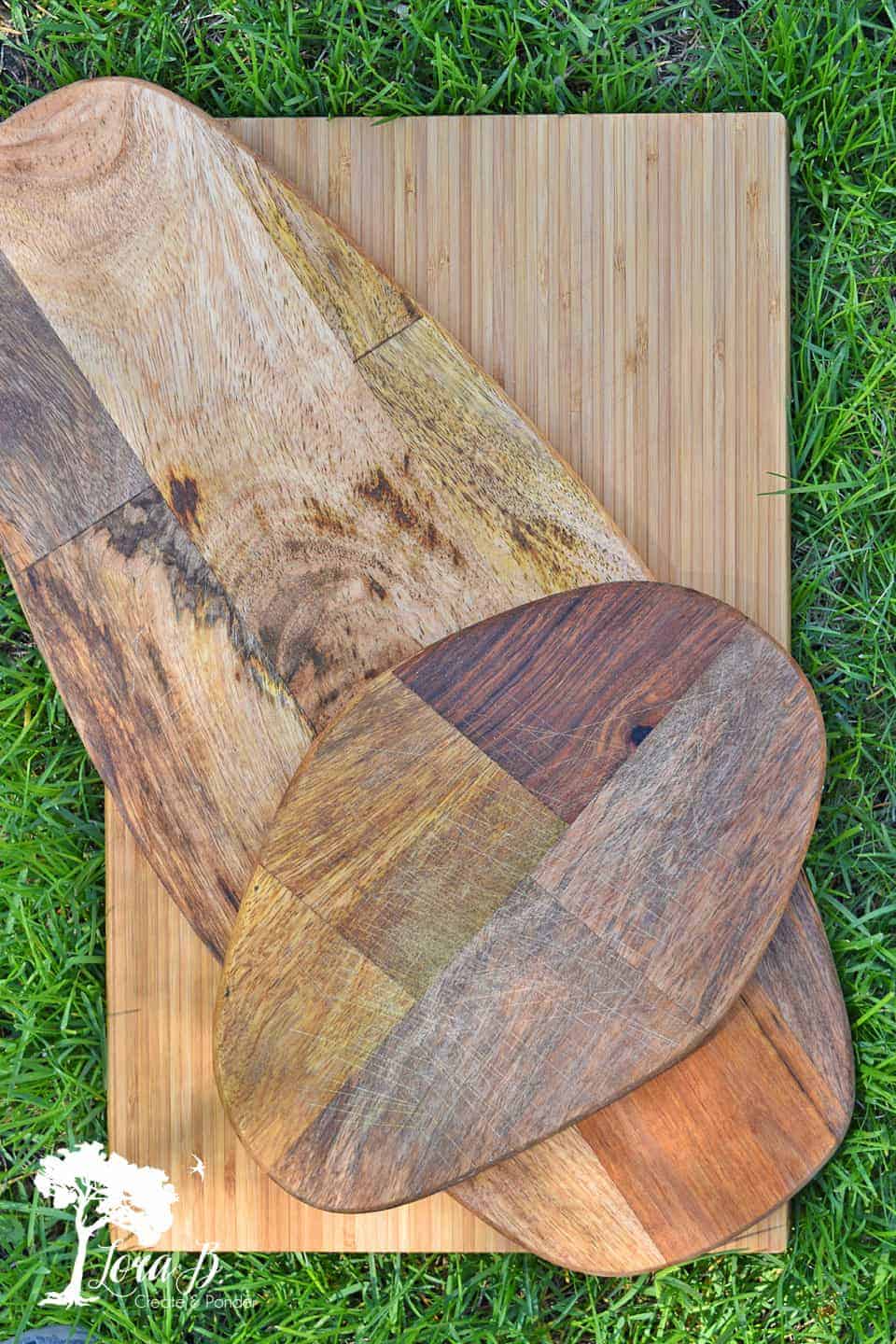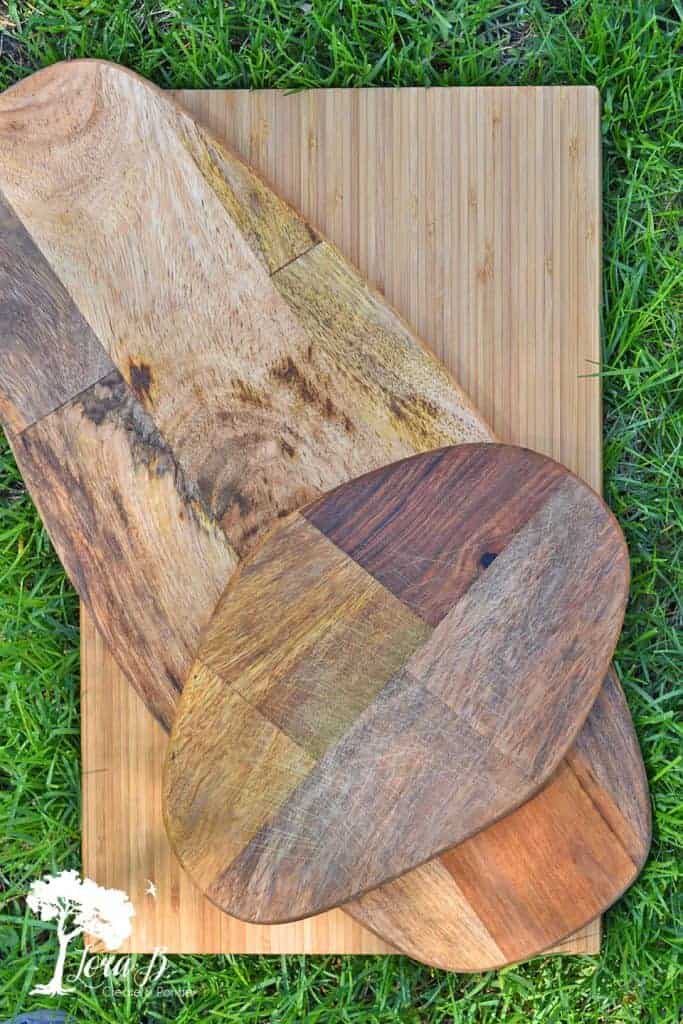 Wood Cutting Boards are as Beautiful as they are Functional
The great thing about wood cutting boards is the fact that they can be beautiful as well as functional. They add a rustic charm to the kitchen with their pretty wood grain. Some look more modern and some more classic, even vintage. I can't believe I'm saying it, but I think I want more…with different shapes and handles. I'd love to find some vintage ones, or maybe even make our own. Oh no…another thing to collect!
Stylists Use Cutting Boards to Hide Outlets in their Photos
Somewhere I read that professional decor stylists use cutting boards to disguise outlets on a photo shoot. How smart! That's why you hardly ever see ugly electrical outlets in the magazine pictures! I'm totally going to use this tip, and thought you may appreciate it, too! Another reason to get a couple cool cutting boards:)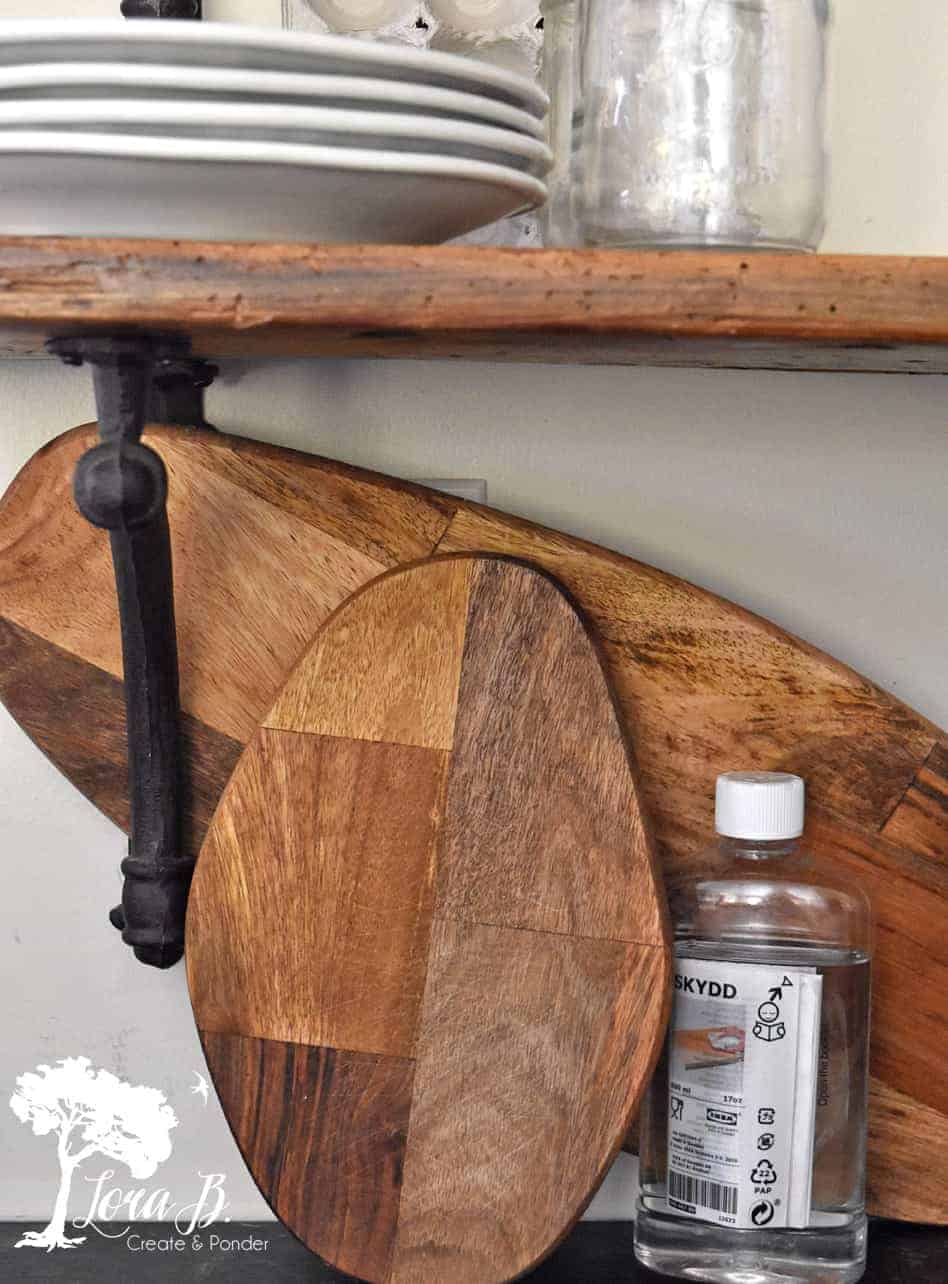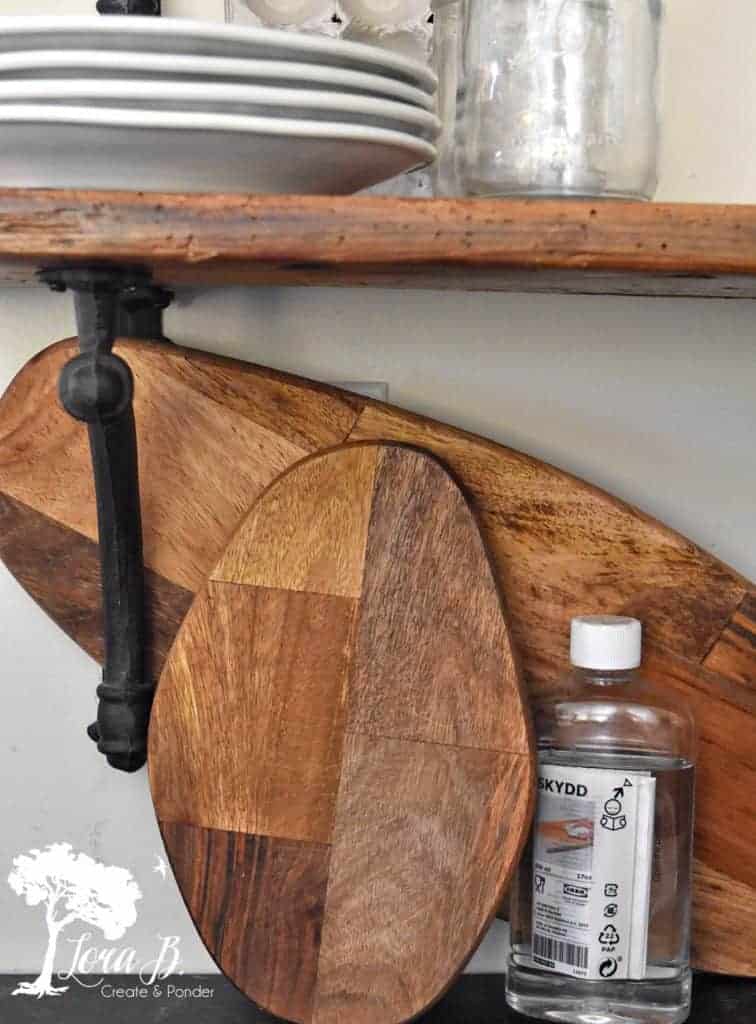 (see the outlet hiding back there?)
Kitchen Printable to Celebrate Cutting Boards and Time in the Kitchen
With our current situation, most of us are spending much more time in the kitchen. It's the heart of the home, right? Some are downright sick of cooking, and others may just be tired of too many cooks in their kitchens making messes (hand raised). Whatever your situation, this cute printable recognizes that kitchens are special places where much more than eating happens!
Kitchens are places where memories are made. They're a place to come together and not only fill your stomach, but nourish your soul with conversation and stories. Just the other day my 3 kiddos all had their pant legs pulled up and were comparing their knees…in the kitchen!
Display Cute Printables on Cutting Boards
An easy, cute way to display printables you find online is to tape them to a cutting board with colorful washi tape. The wood grain or stone surface frames the printable and will look cute leaning up against your kitchen backsplash.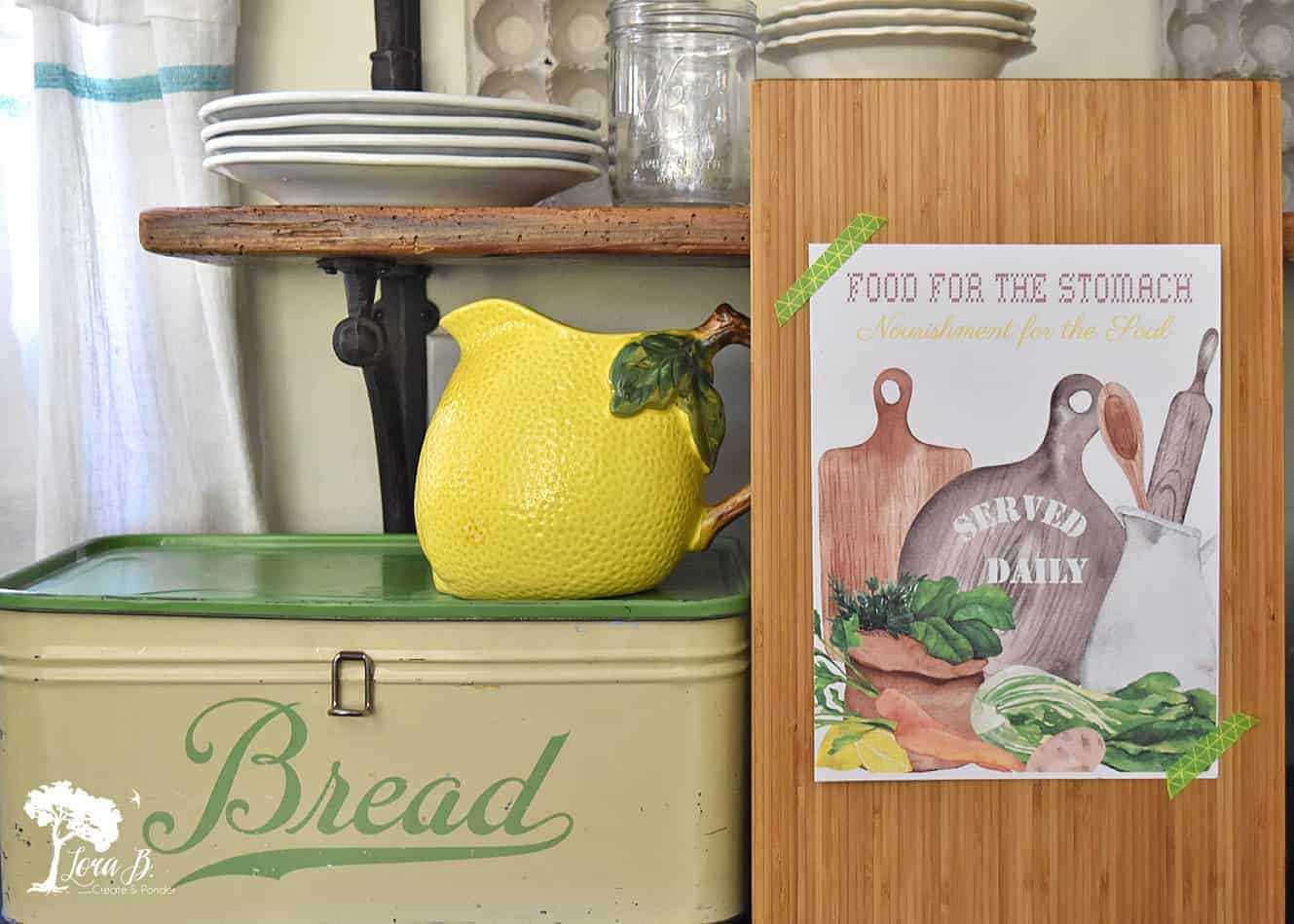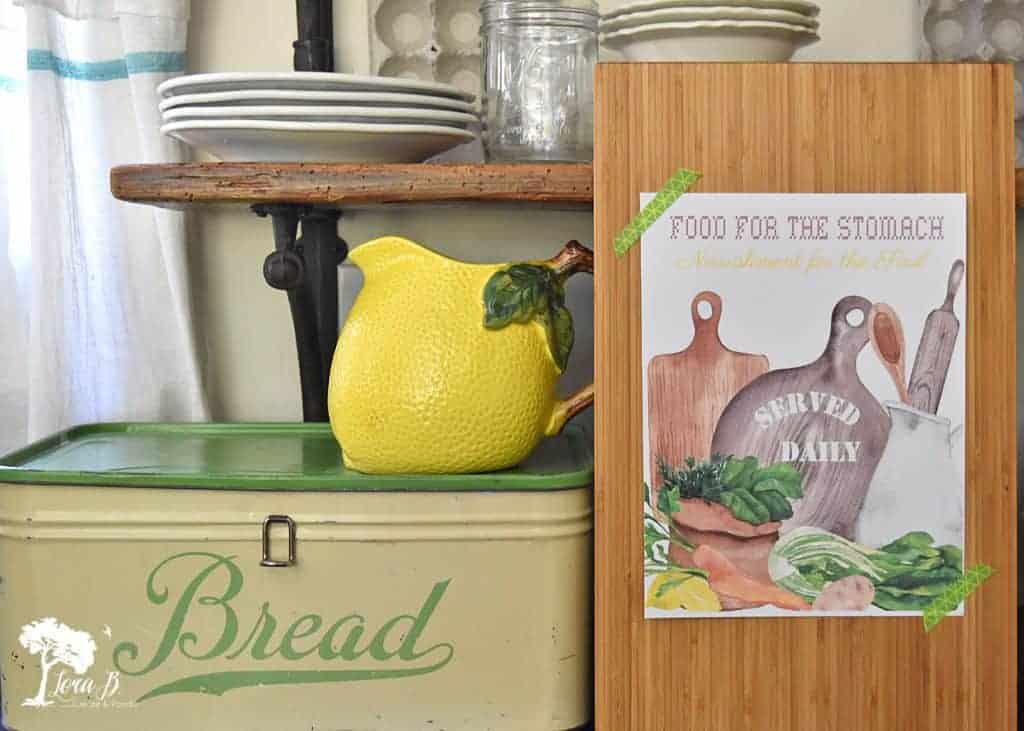 Become a Lora B Insider for FREE Printables
To access this FREE printable, simply become a Lora B Insider. You'll get a password to access my Resource Library where you can download and print seasonal printables, along with great styling and repurposing tips and tricks. You'll also stay creatively motivated with my weekly email!
If you're already an Insider, check your weekly email for the password!

What type of cutting boards do you use? Do you leave them out for decor purposes, besides their function? Have you served on them as a charcuterie? Hope today's Cutting Board Kitchen Printable with Simple Decor Ideas gave you some things to think about. I can't wait to see the rest of my Thrifty Chicks friends' ideas!
Pin, Share, and Enjoy the Rest of the Inspiration!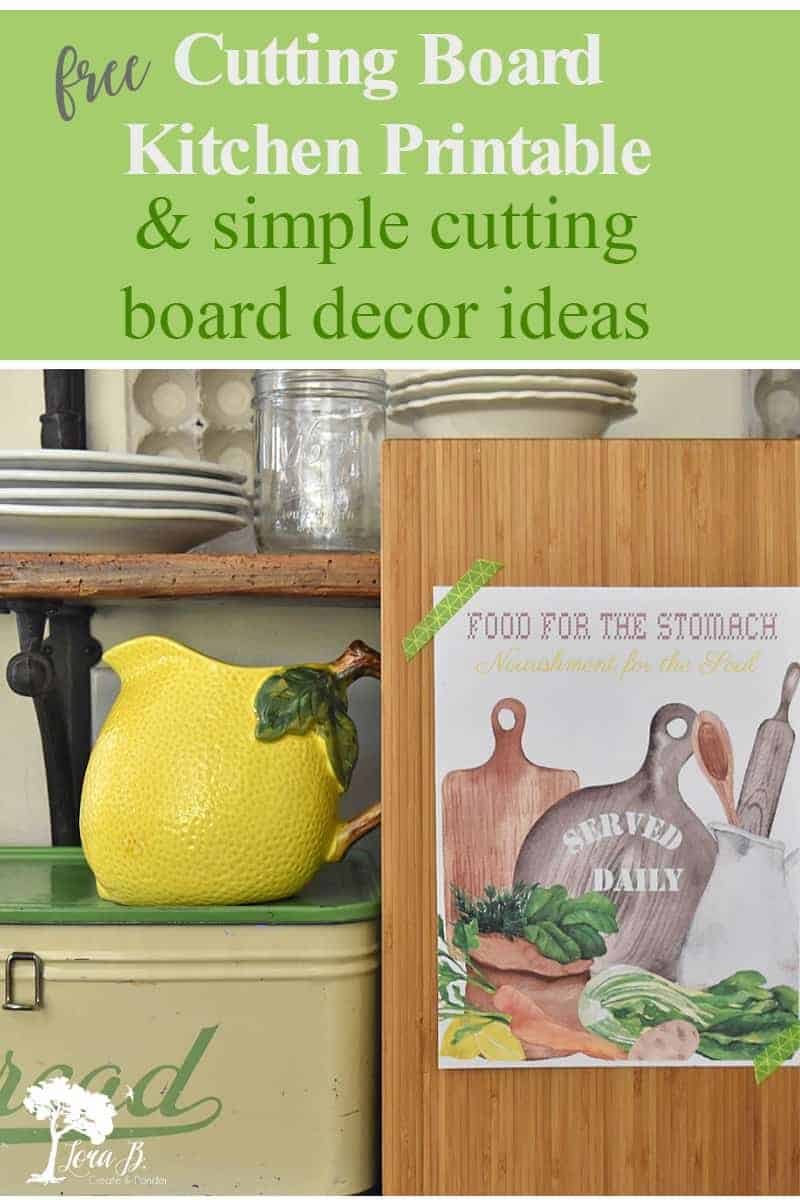 Thrifty Chicks Challenge: Cutting Boards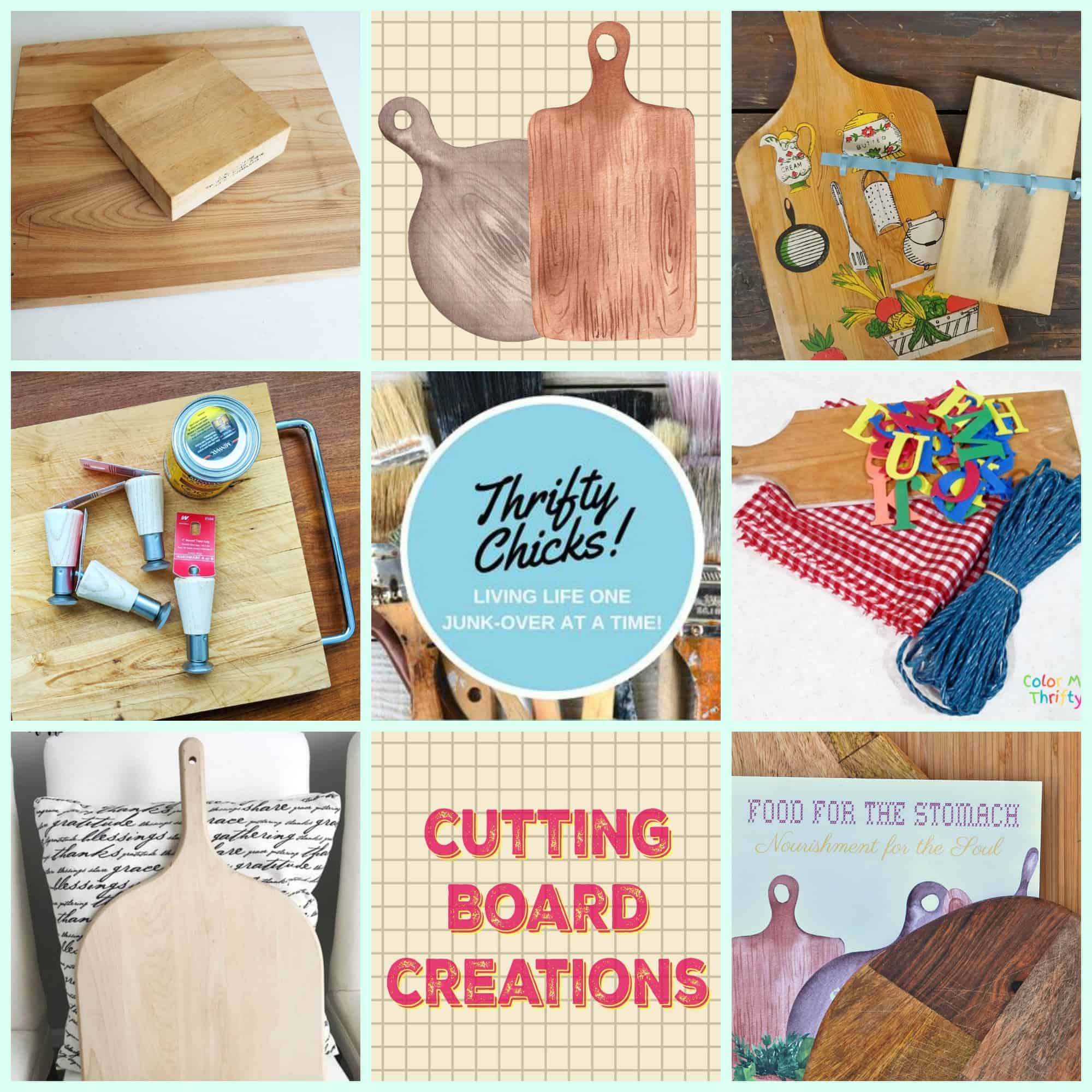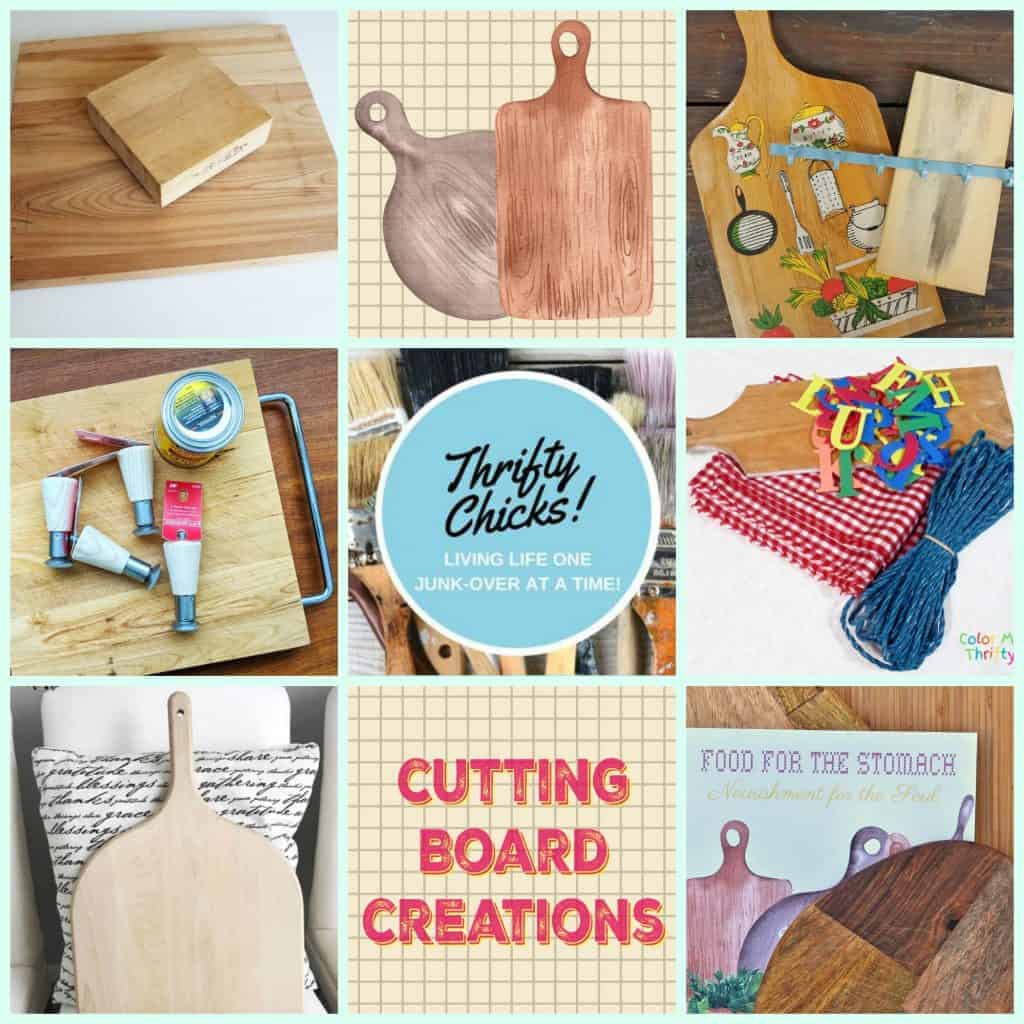 Itsy Bits and Pieces, "DIY a Simple Farmhouse Lazy Susan"
Audrey Would, "DIY Laptop Stand from a Butcher Block Cutting Board"
Our Hopeful Home, "How to Stain and Whitewash a Farmhouse Pizza Peel With Shelf"
Little Vintage Cottage, "Vintage Cutting Board Makeover"
Color Me Thrifty, "Repurposed Cutting Board Sign"
Me;)

Sharing at these lovely parties: