Create a Coal Bucket Hostess Gift (or keep it yourself!)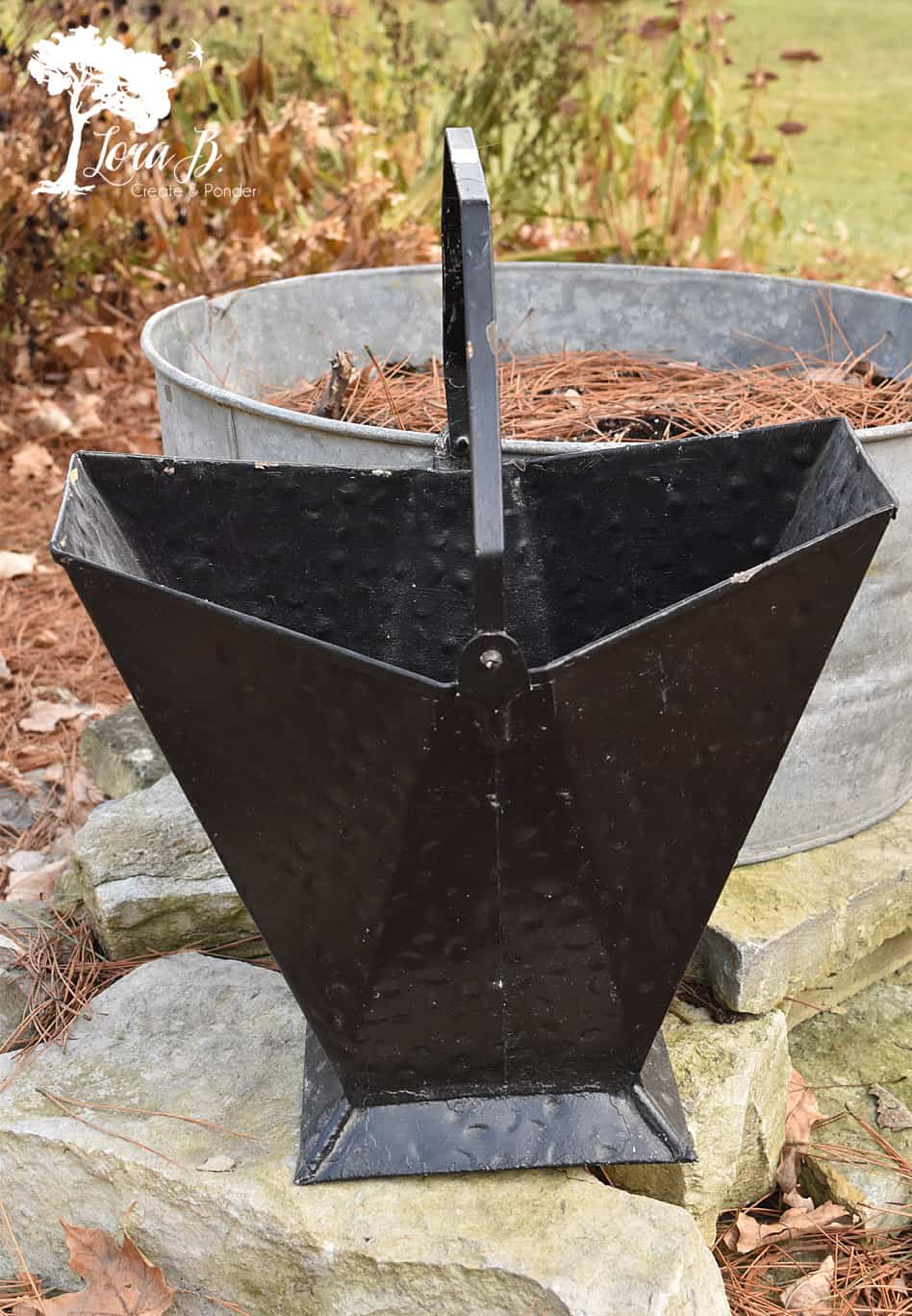 When you are out vintage buying-usually in the warm seasons-always think ahead to winter and the holidays. Because no one else is noticing a simple little coal bucket such as this. But when it's got a cute, unusual shape, a bad paint job (and several layers) and it comes at the right price…there's POTENTIAL. This one is going to become the perfect holiday season hostess gift!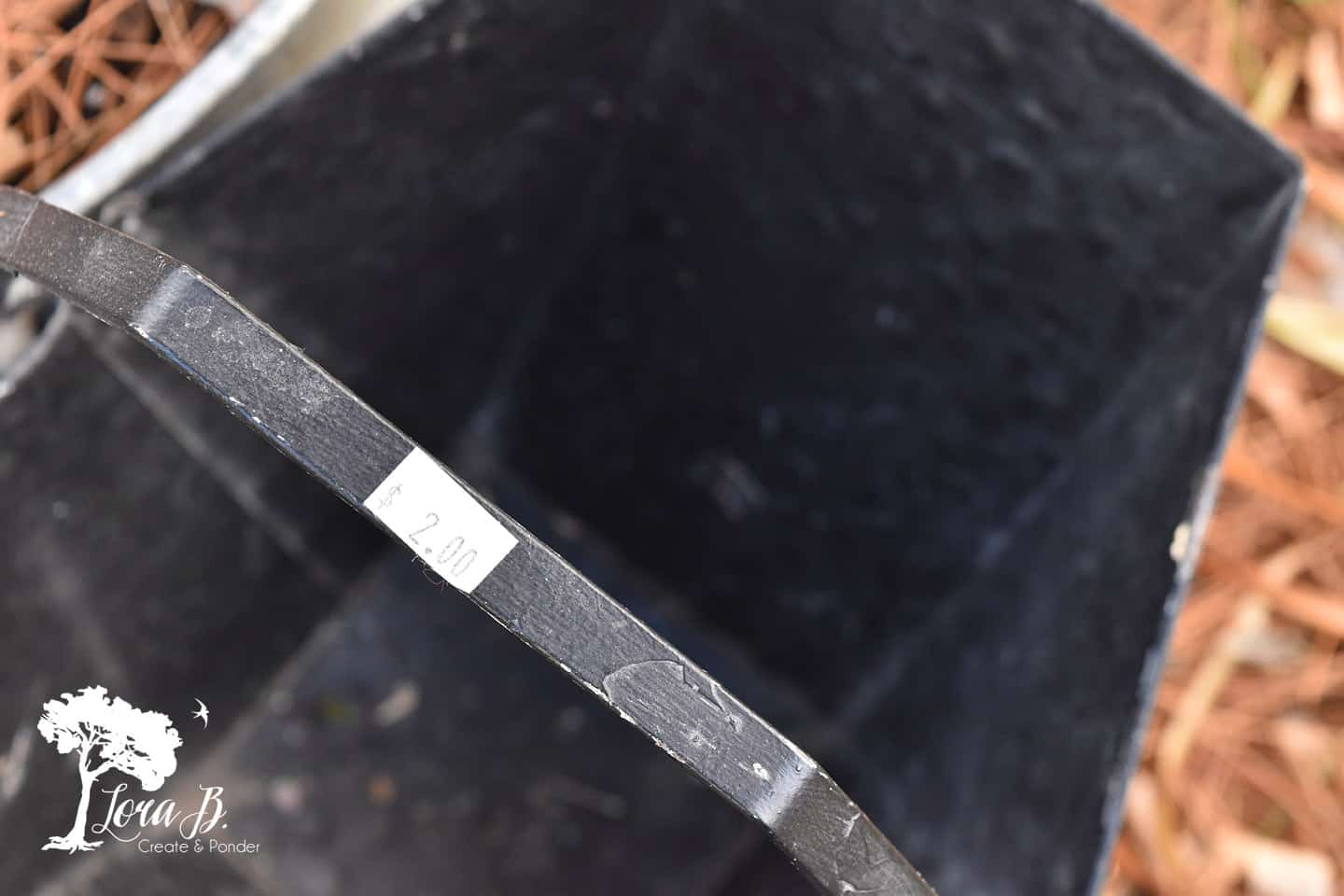 When given a quick sanding with 100 grit sandpaper on a palm sander, all the beautiful layers of age appear; the black reveals a white paint job or primer and a wonderful rusty patina below. Wipe or blow off the sawdust and brush on a quick coat of water based poly to really bring out the color saturation and seal.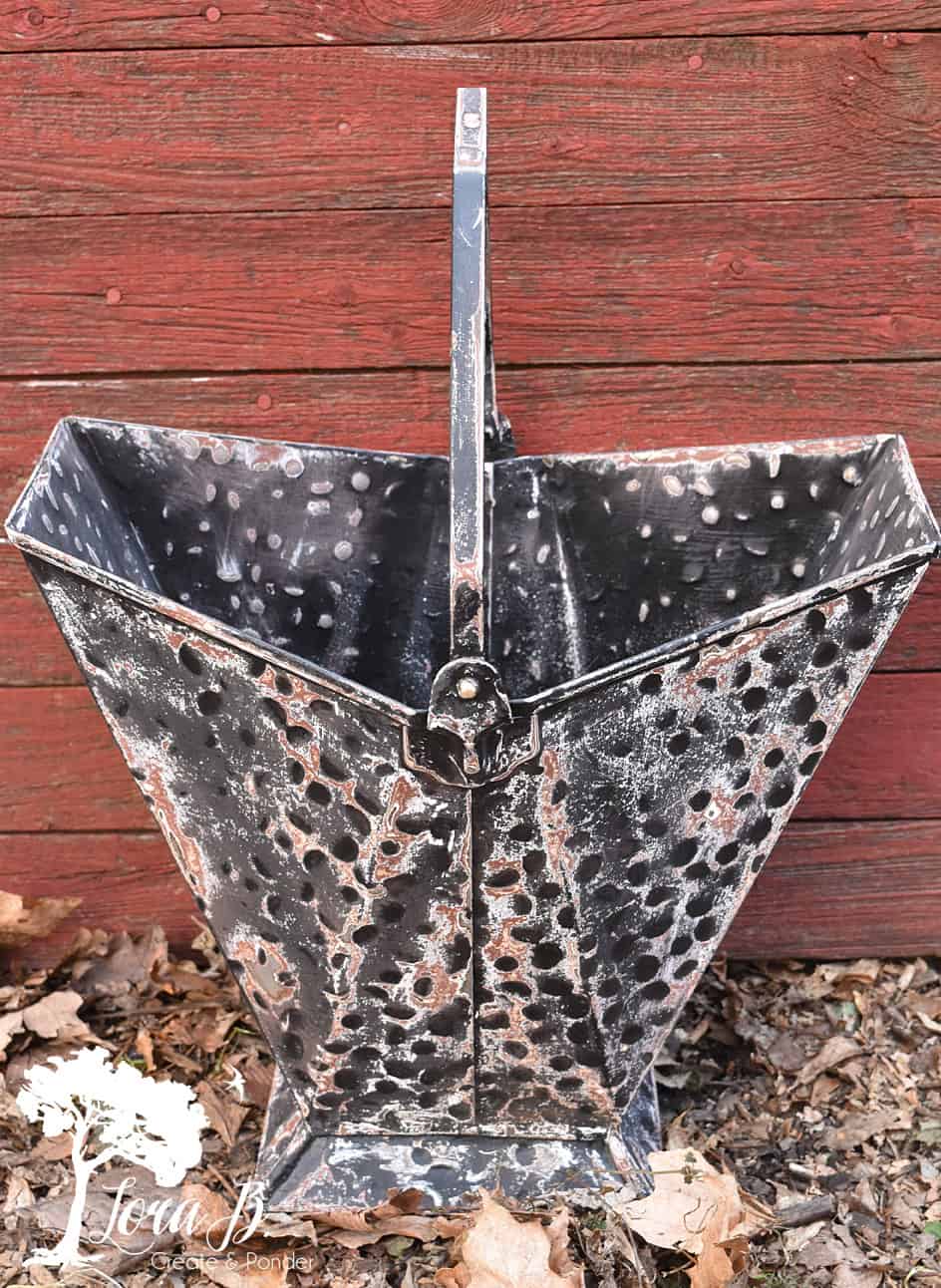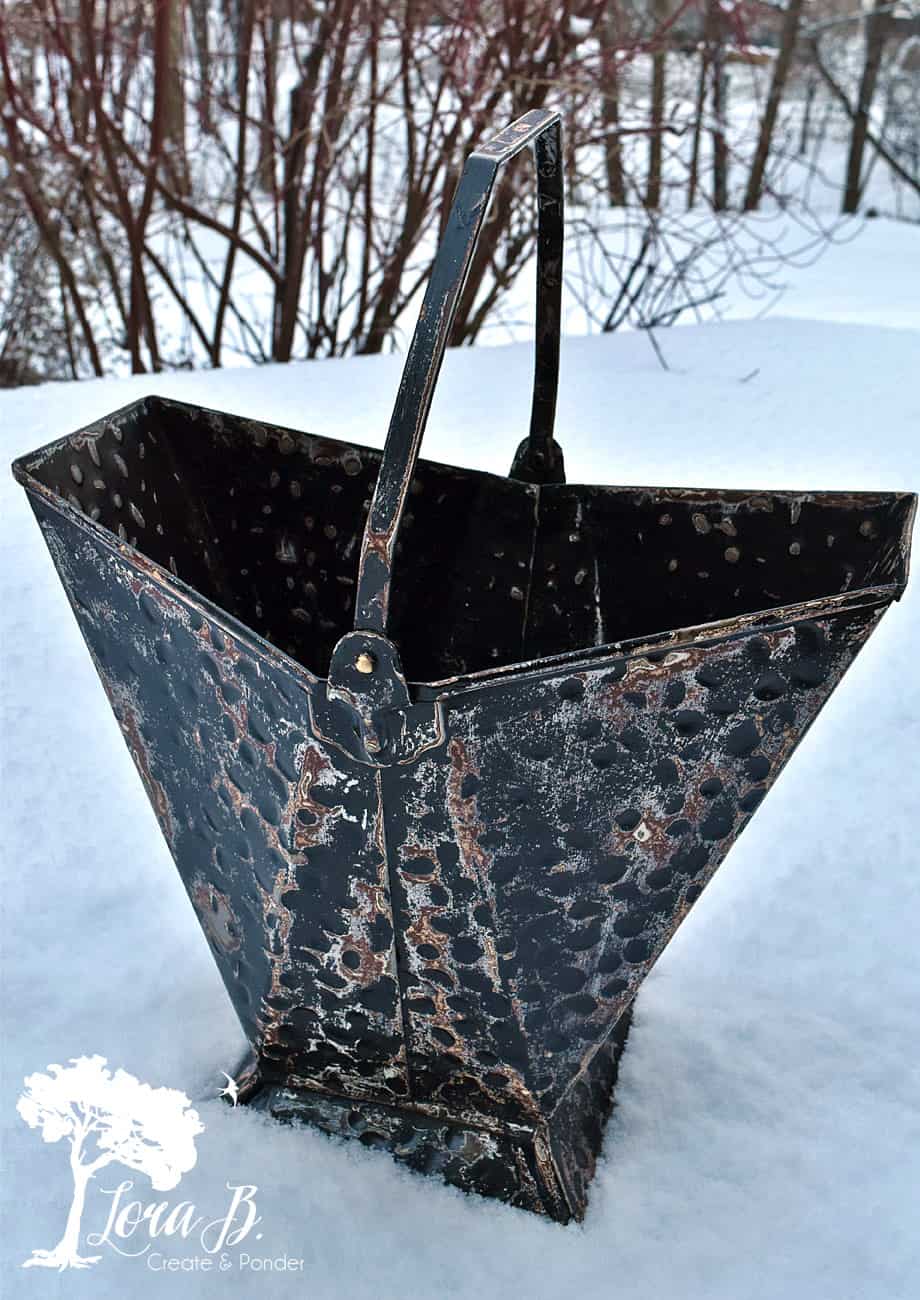 To create the extra pizazz of a unique hostess gift, forage the forest floor for some small birch logs (or whatever you can come up with). Cut them into 12-18″ lengths and fill your refreshed coal bucket.
Clip some winter greens and stick into the spaces between the logs. If you have a pine tree, the fragrance can really add appeal;)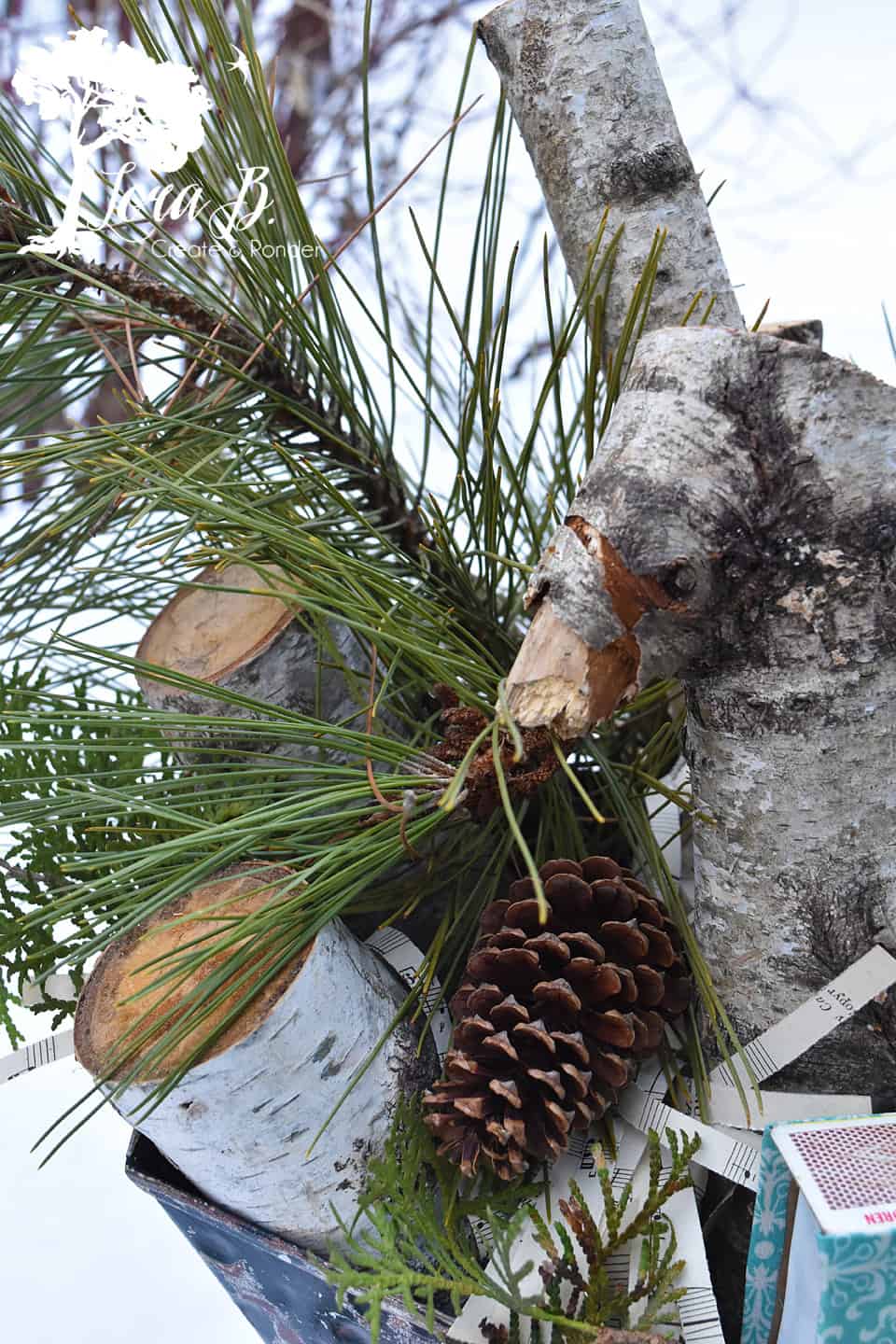 Add pinecones (they could be scented, fire starter ones, if you desire). Shred some vintage music or book pages and fill in the spaces: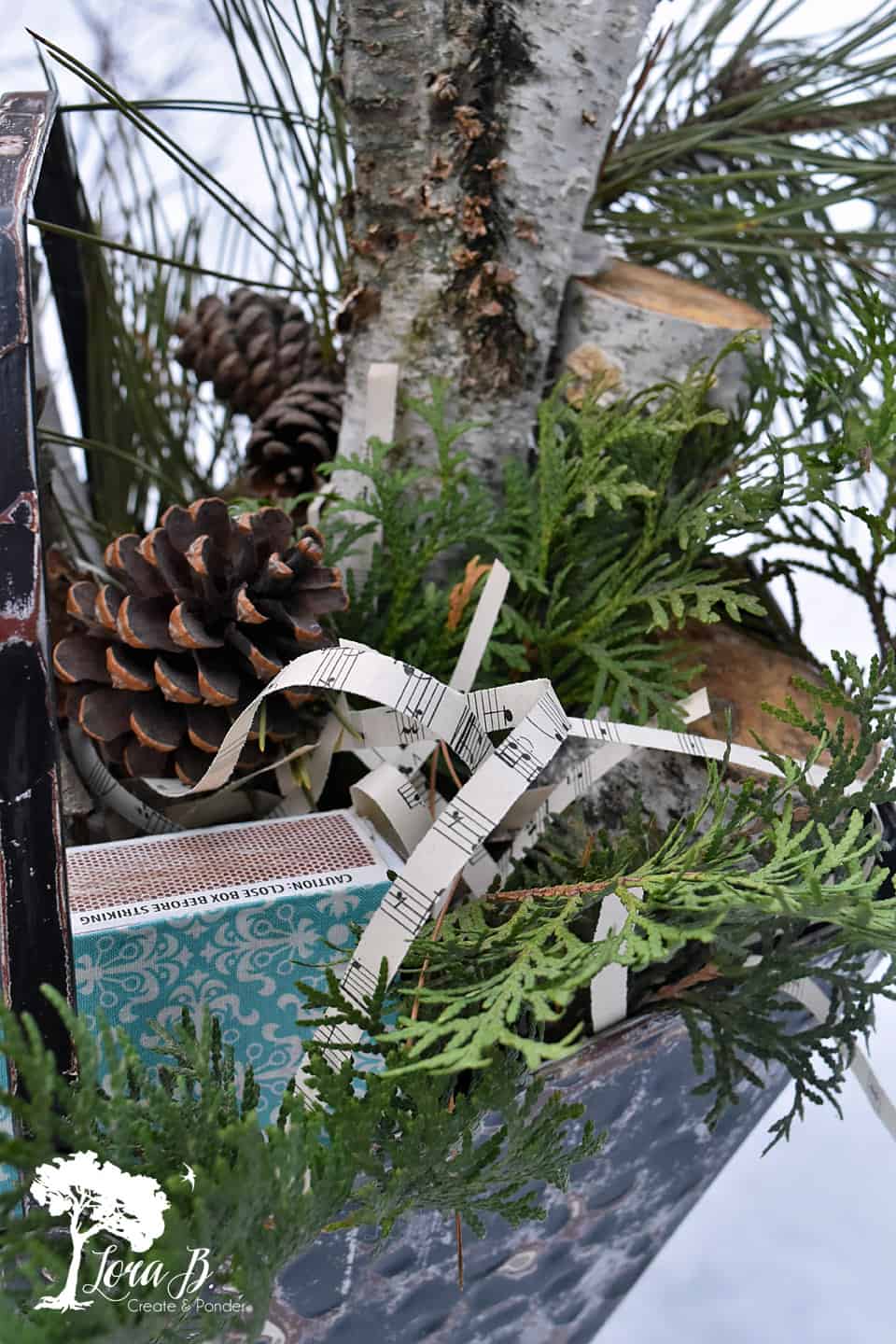 Decoupage some wintry fabric onto a matches box (make sure to keep the strike side revealed.)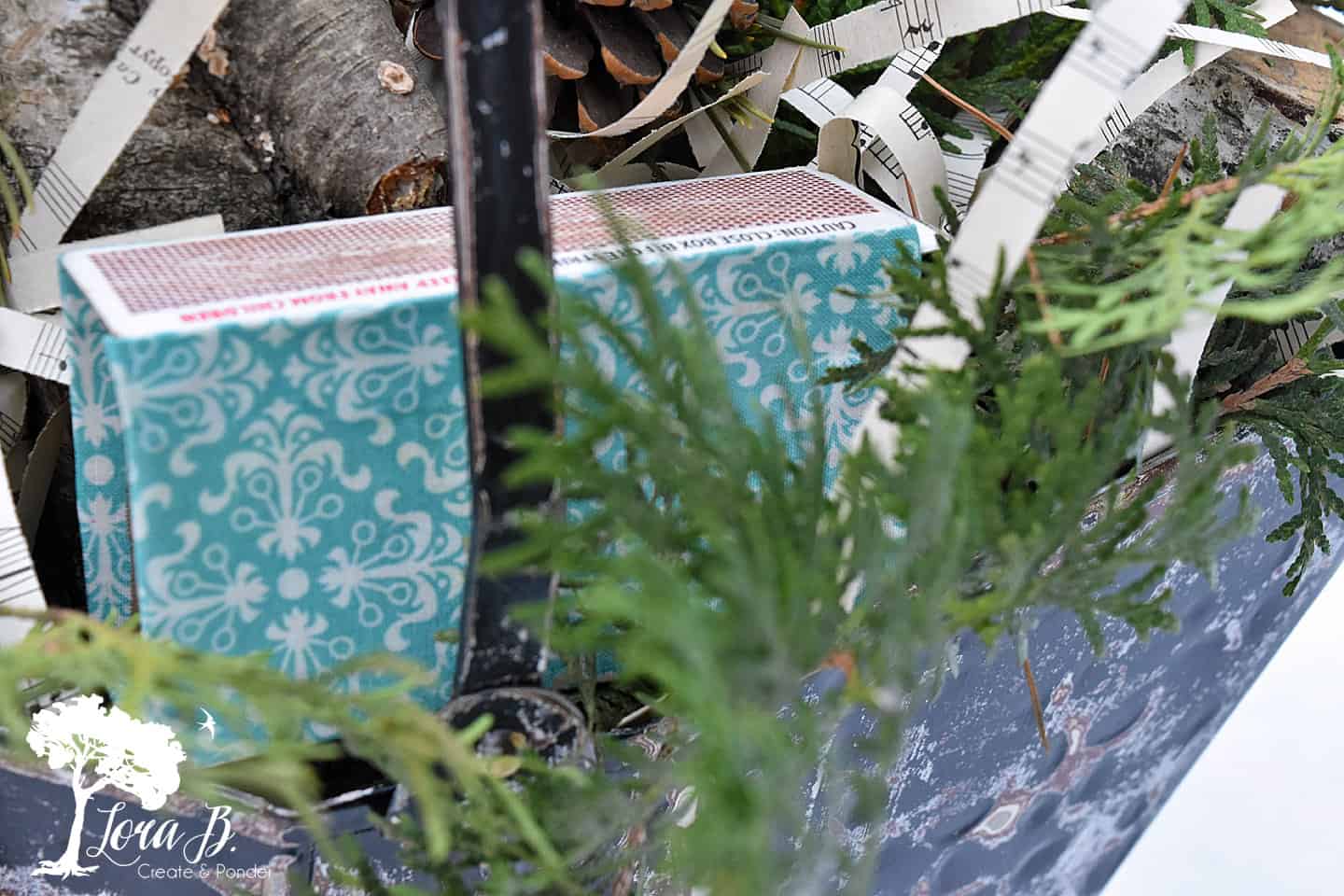 Wouldn't any hostess appreciate a beautifully presented fire starter coal bucket? If your hosts don't have a fireplace or outdoor campfire, they could use this arrangement on their porch or near their entry.
I love the rustic simplicity of all these textures together; so natural and wintry.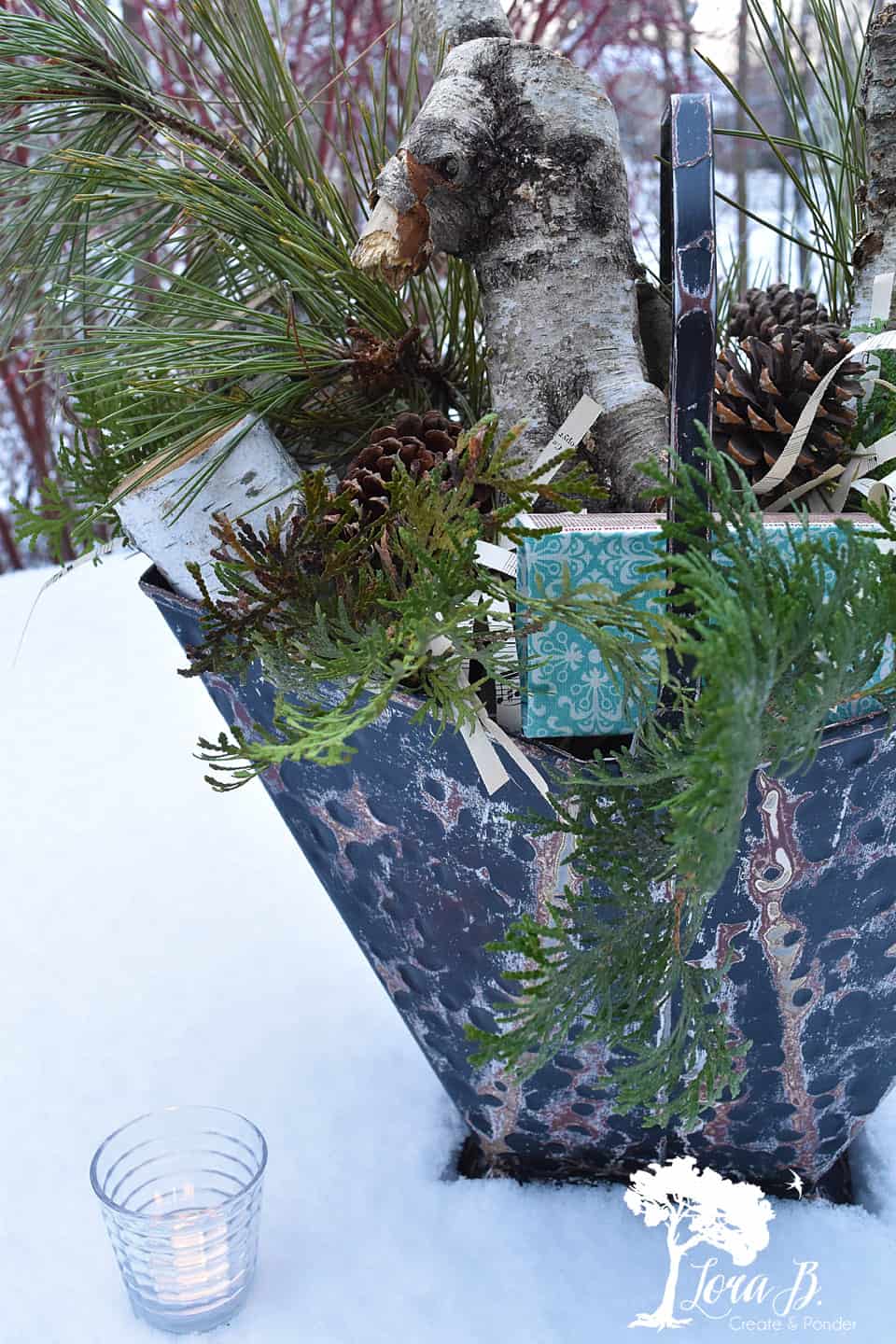 A lovely decoration for the fireplace, even if it isn't used for a fire!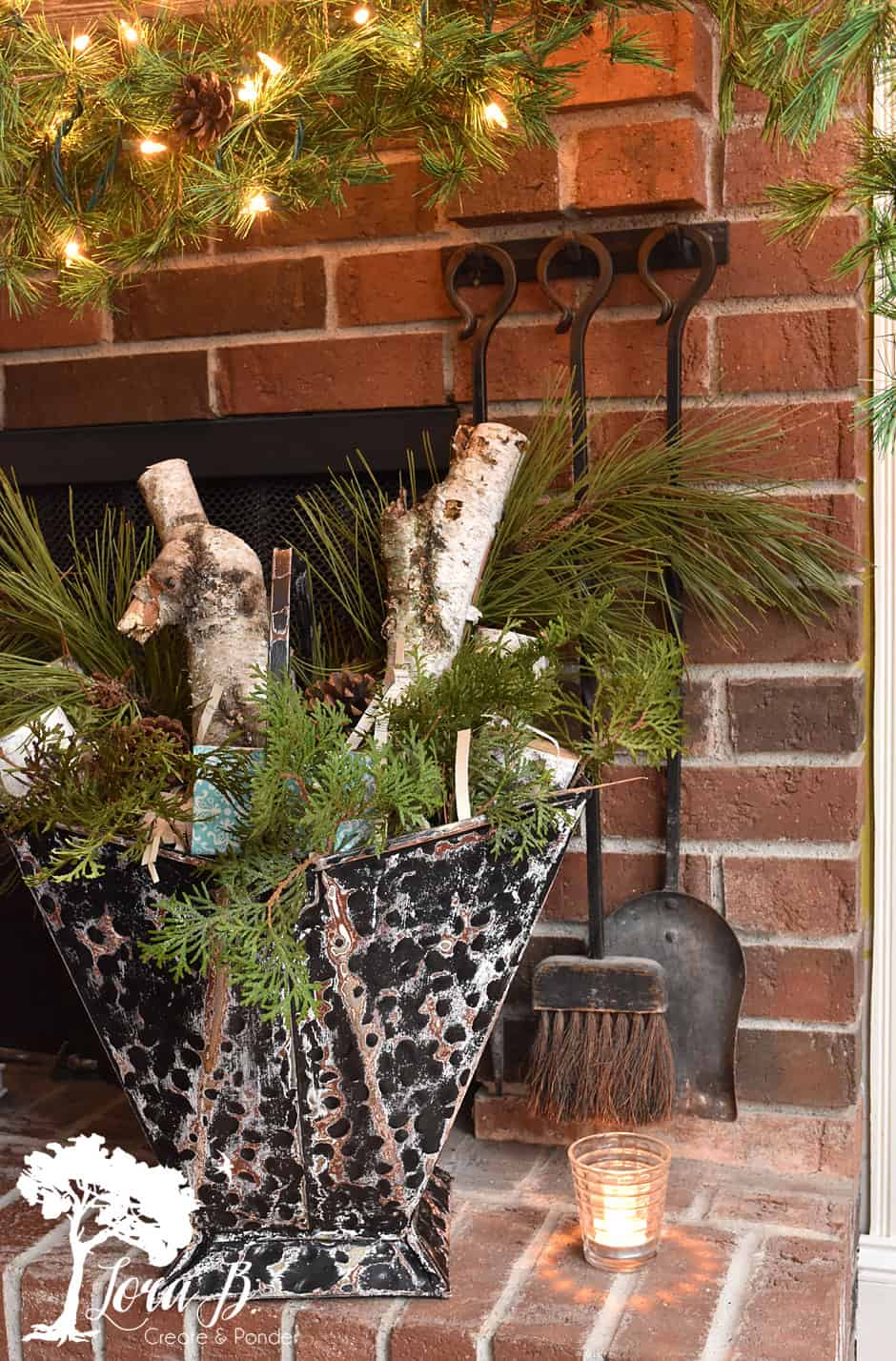 For an extra special touch, give your hostess gift a cute bow; red plaid for some Christmas punch, or a rustic rope bow for a simpler style.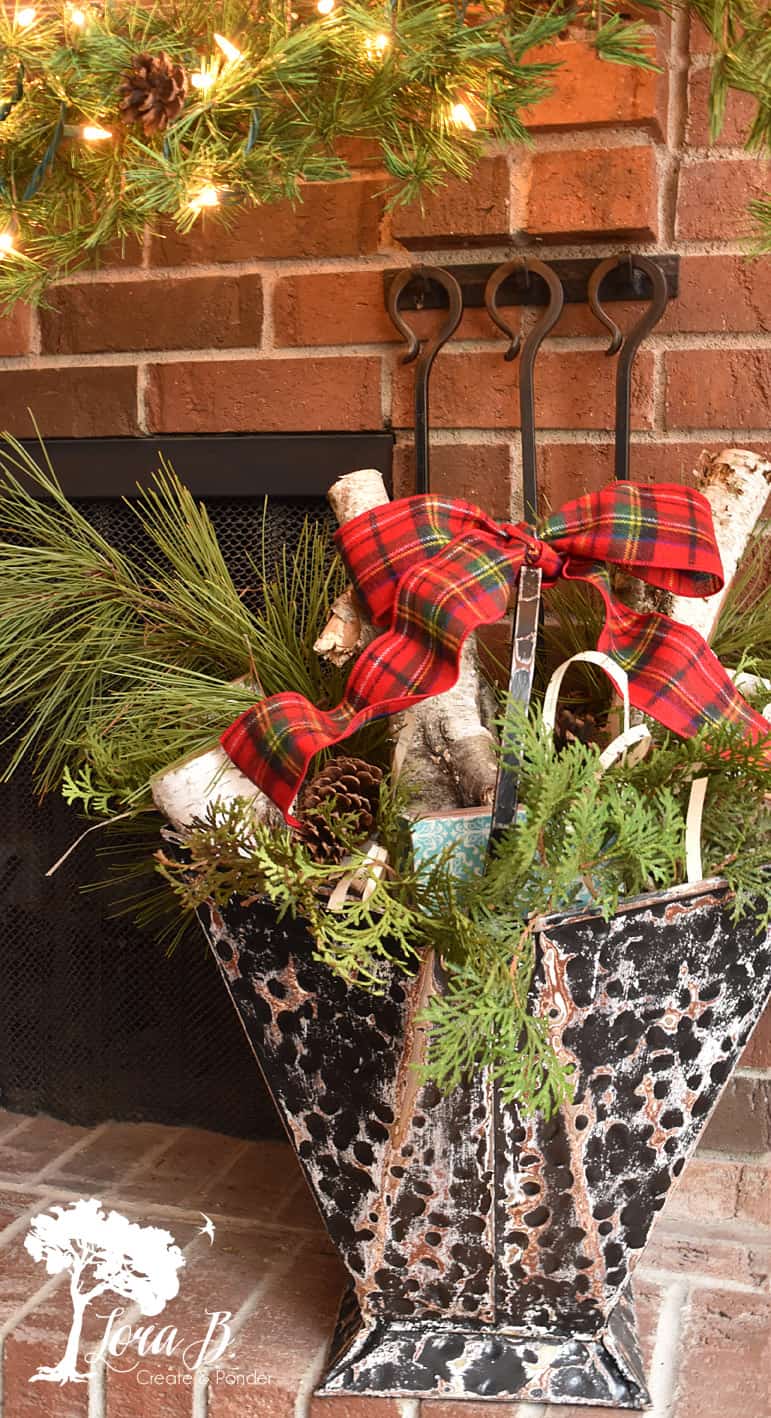 Because we all enjoy winter nights cozied up by the fire, right?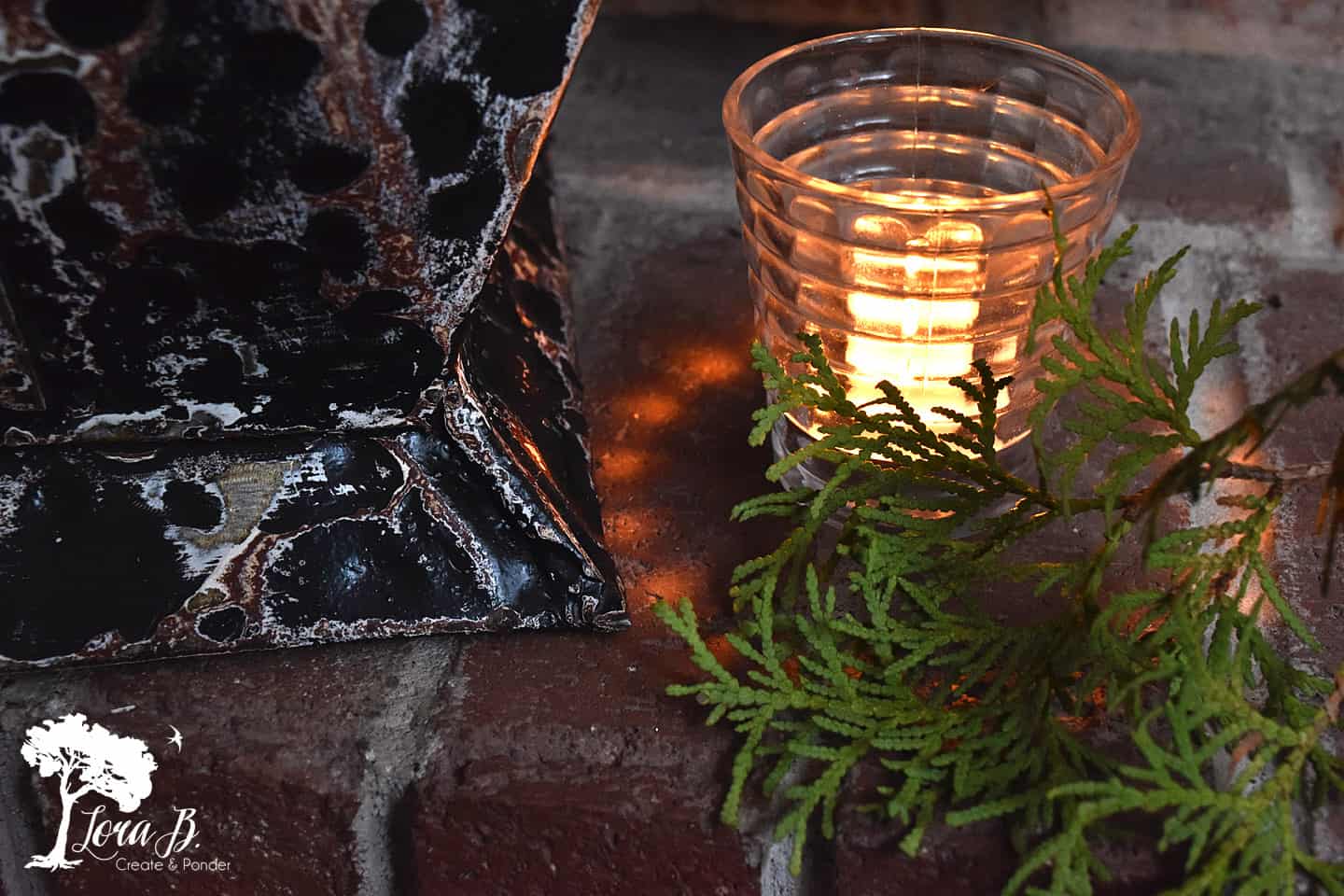 Do you have a fireplace in your home, or do you enjoy making campfires in your backyard? Next time you see a lonely little coal bucket at a summer sale, scoop it up! Or maybe go dig in the garage or shed and turn that forgotten piece of metal into something special for yourself or as a gift!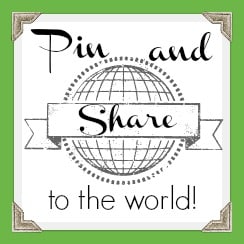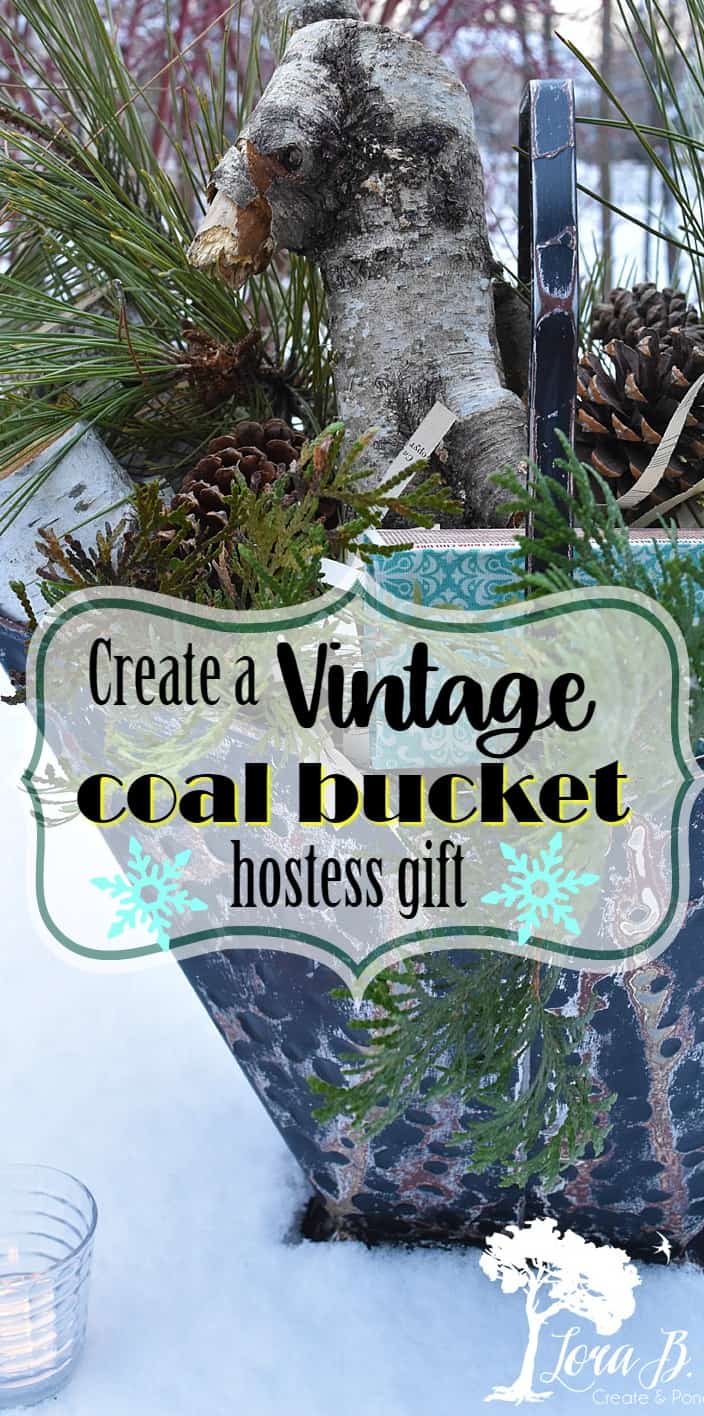 Sharing at these lovely parties: