These classic vintage estate sale finds are great for home decor accessorizing! Here are insider tips for scoring some!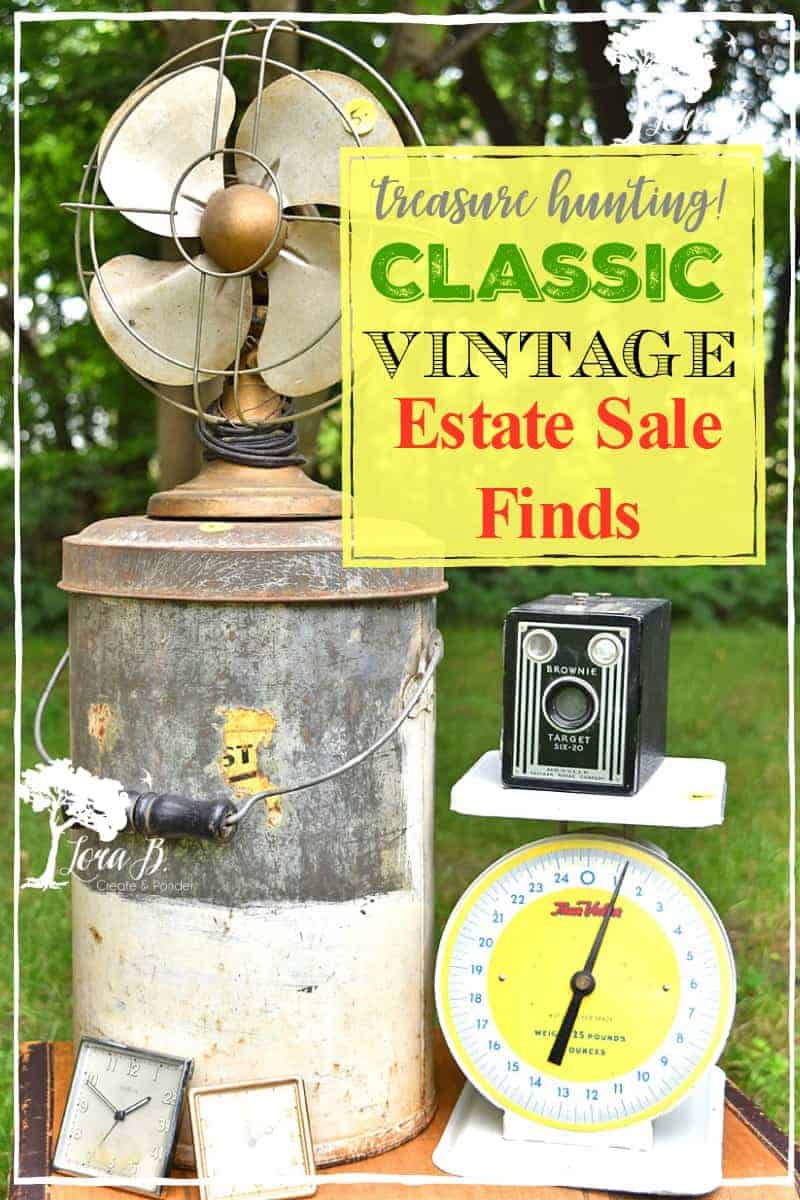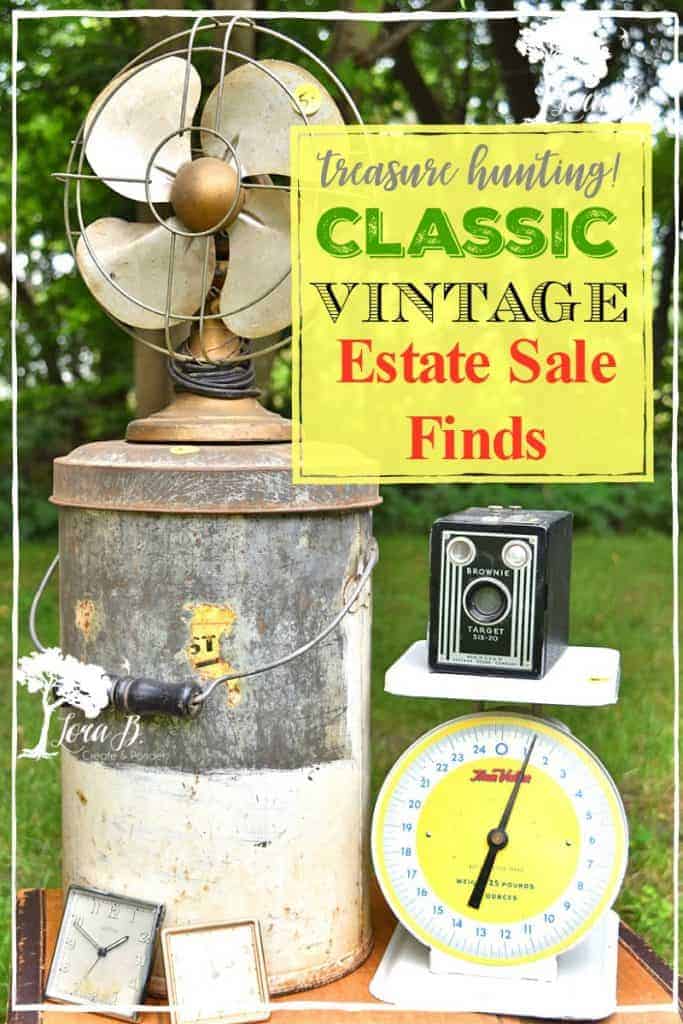 Ever been to an estate sale? Wonder how it's different from other secondhand hunting grounds? Today I'm going to share my latest vintage finds and hopefully entice you to adventure to an estate sale sometime, too! Beautiful home decor accessorizing starts with having the right items.  Today I'll share one way to easily get these Classic Vintage Estate Sale Finds.
Classic Vintage Estate Sale Finds (plus helpful tips)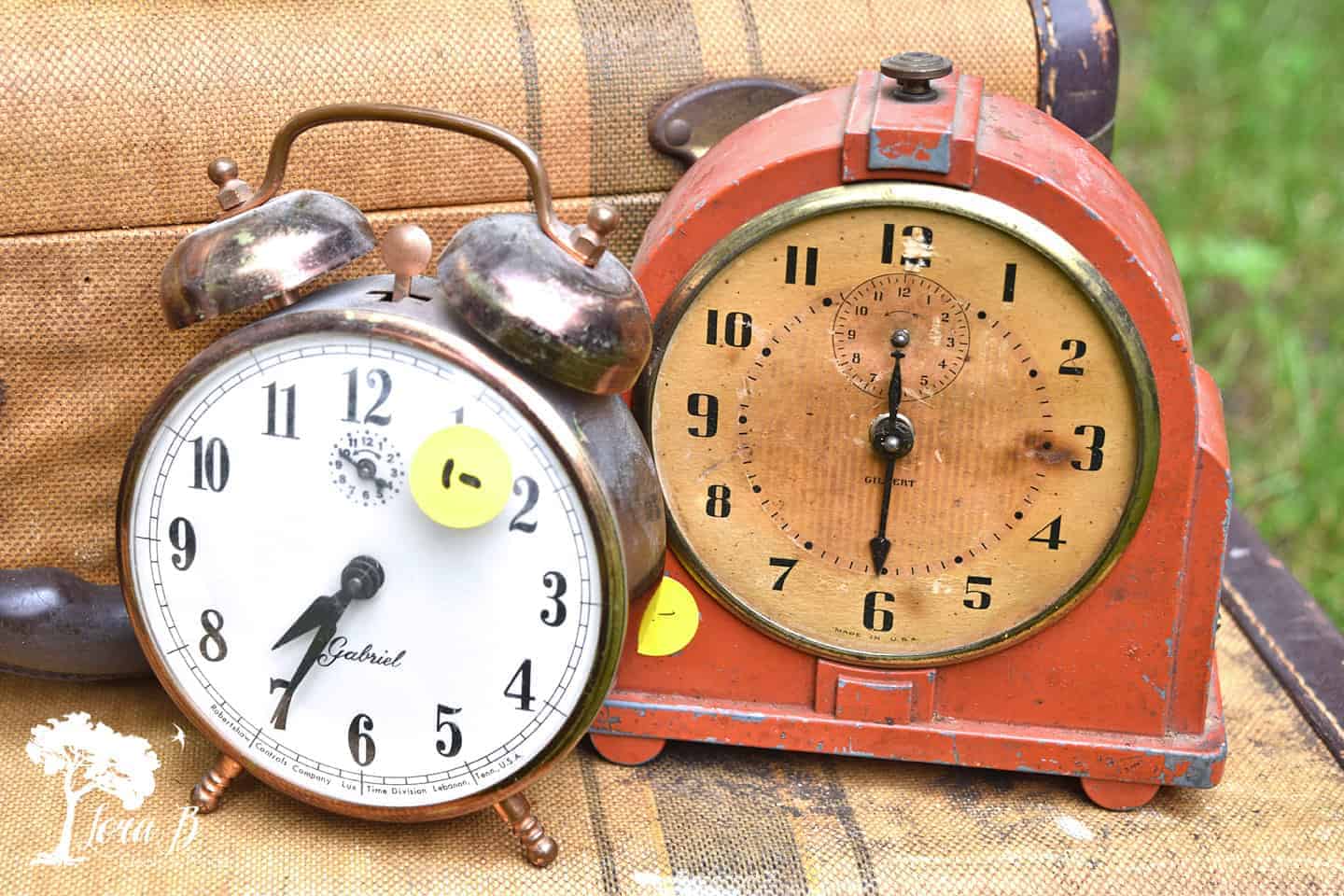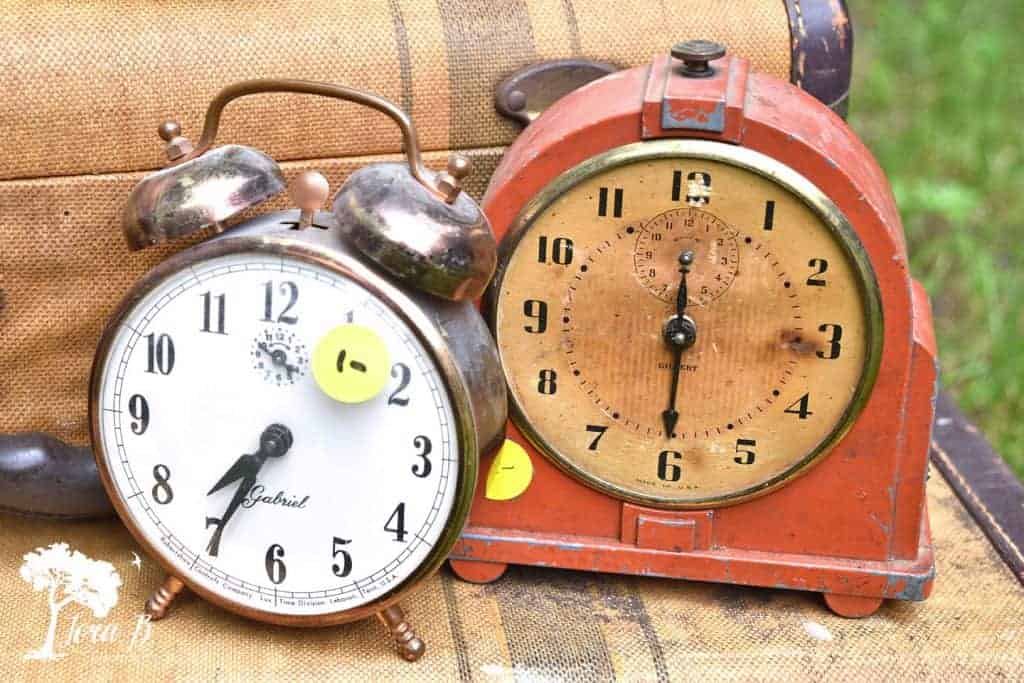 Where You're Hunting Determines What You'll Find
If you go treasure hunting at a farm auction, you'll find all kinds of vintage farm items. Suburban garage sales will reap secondhand clothes, toys and used home decor accessories. Church sales will be full of extra everyday items the churchgoers want to clear out.
When you attend an estate sale in an older neighborhood, chances are you will find classic vintage treasures. Everyday household items that have been used for a lifetime. There will also be hobby items that the homeowner has been collecting for a lifetime (yes, my estate sale will be EPIC;)
Want to learn more about the ins, outs, and insider tips to estate sales? Check out "Estate Sales 101 and Insider Tips."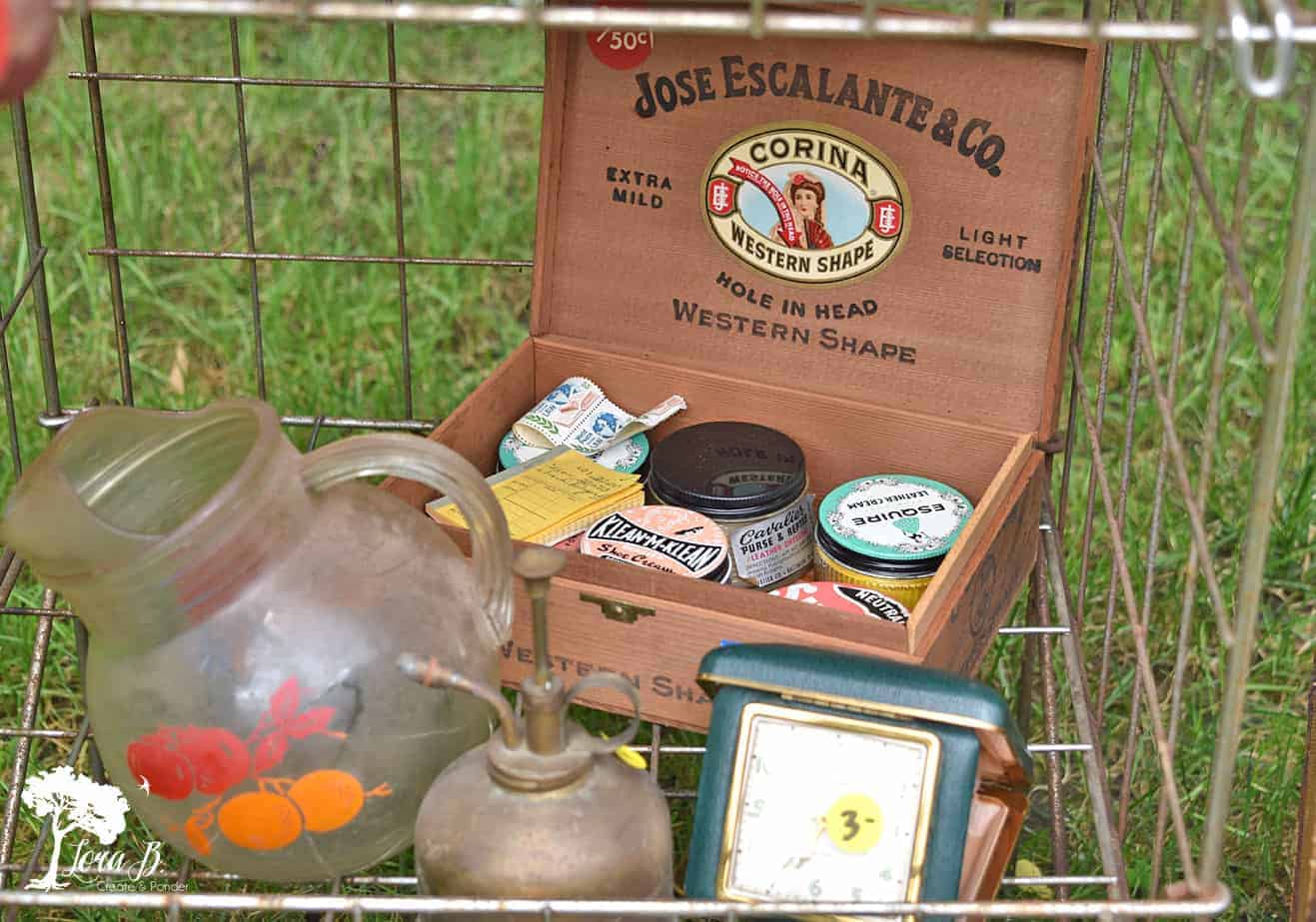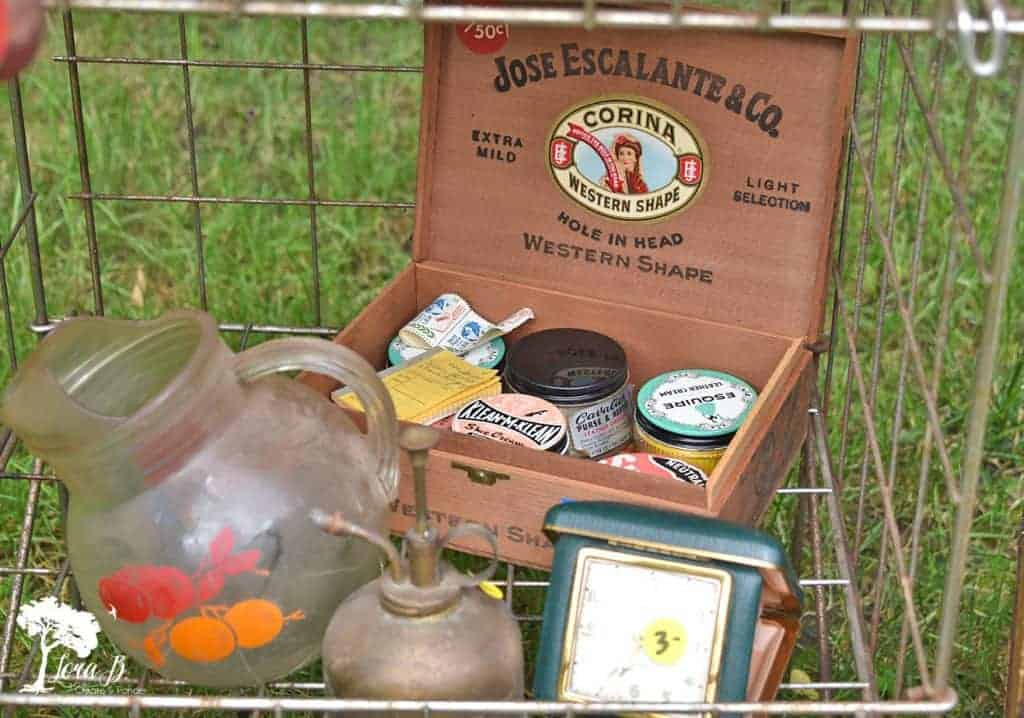 Classic Vintage Everyday Items at a Reasonable Price
Estate Sales are usually on premise; you should get to shop throughout the house, the garage and the yard. The estate sale company has spent weeks emptying out every cupboard and dresser and has priced everything. They get a percentage of the overall sale. They know what items are worth and want to clear out as much as possible.
Many of the first day shoppers are dealers who are re-selling the items online or in a brick and mortar store. They know prices are more reasonable, but will need some cleaning up and refreshing. They know their profit margin is higher if they buy directly from the source.
The great aspect is you can go to the area of the house where the items you like are usually used or stored. If you love glassware and dishes, go to the kitchen and dining room first. If you like vintage bedding and textiles, head to the bedrooms. If you like sewing and crafting or handyman items, head for the basement.
Luckily with online estate sale websites like Estatesales.net and Estatesales.org you can see pictures of the items available. If it's something I like, I take note of what's in the background to guess what area of the house I should head to first. For me, it's usually the basement or the garage where all the really old, dirty, grimy stuff is.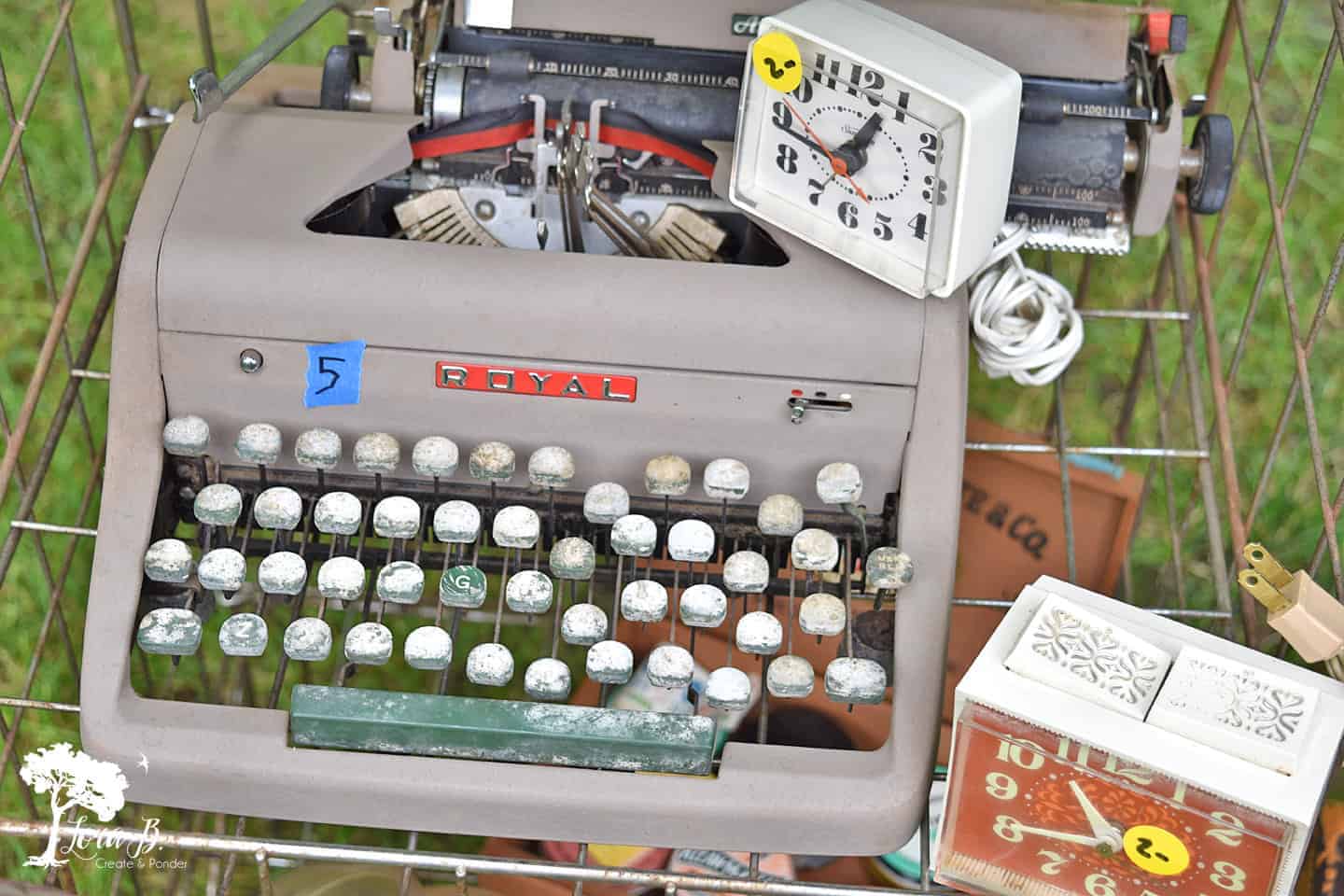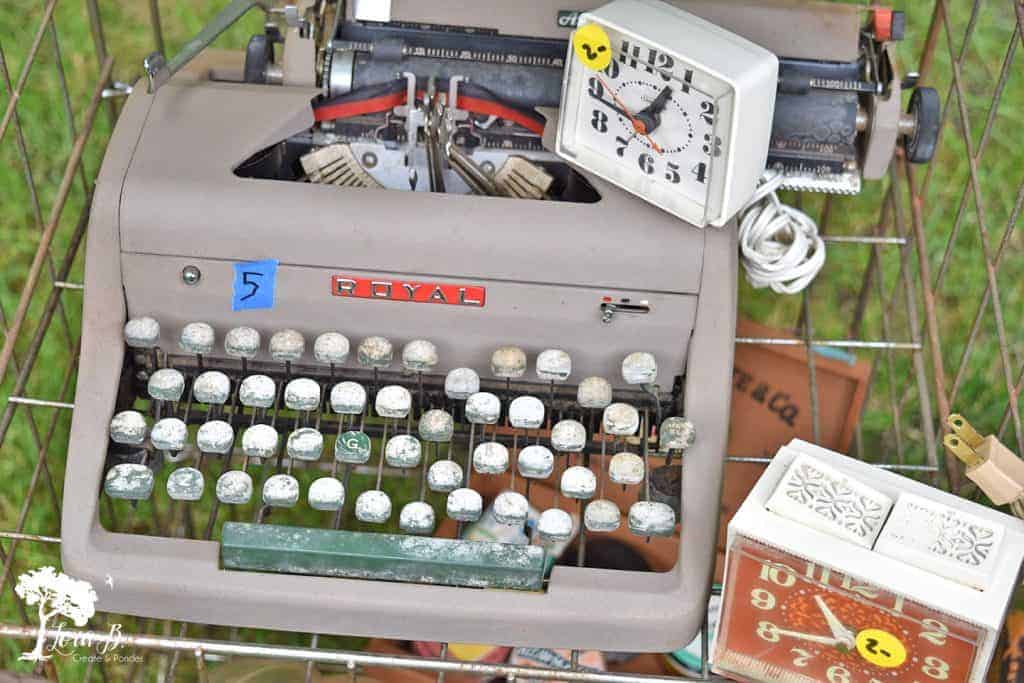 Location at the Estate Sale can Determine Price
Usually items that are in the living room where the check out is located is where the higher price items can be found. Estate Sale companies don't want collectibles, jewelry and other pricier items walking off.
In contrast, items found in the basement are usually in rougher shape and therefore have cheaper prices. I picked up the moldy typewriter, above, for $5. I can easily scrub it up and let it dry in the sunshine.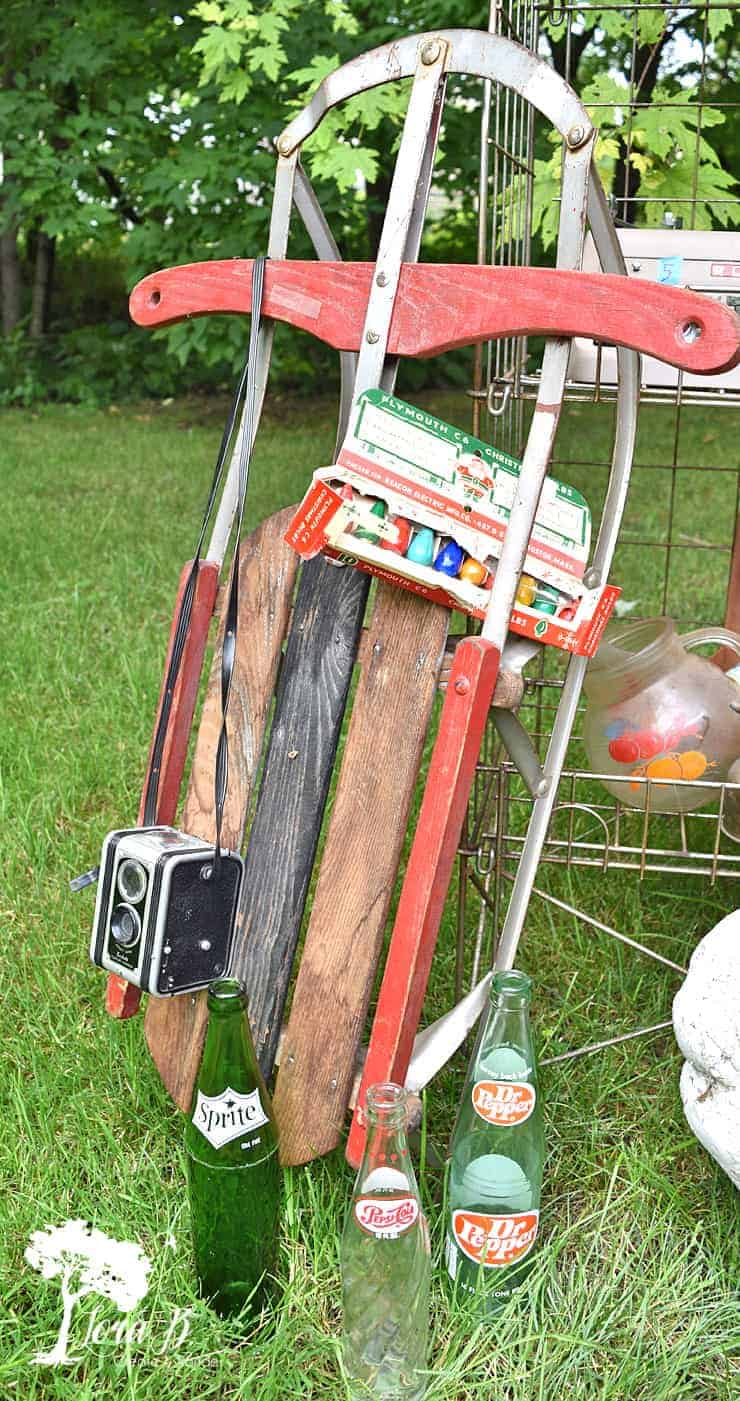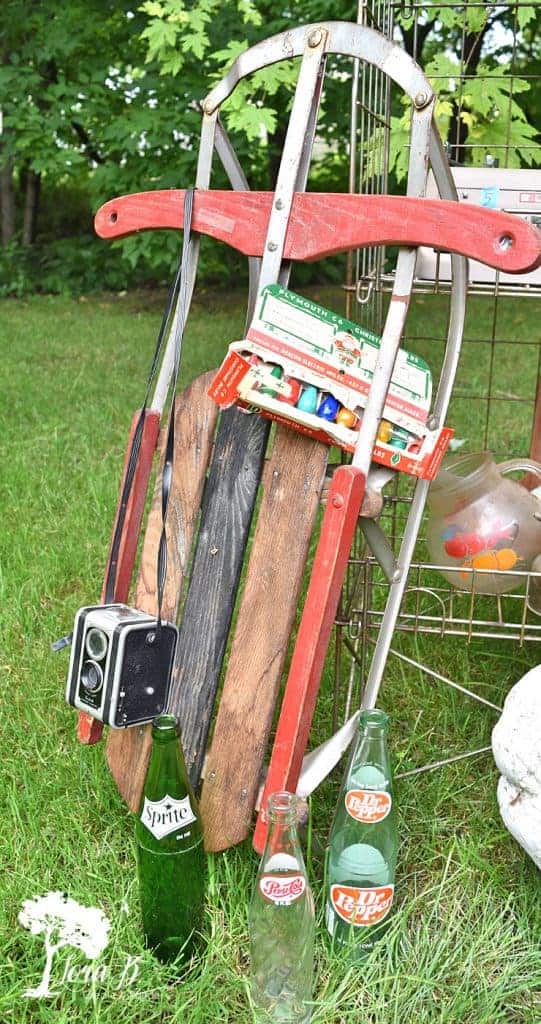 Classic Vintage Items can be Plentiful
My goal for my morning of estate sales was to replenish my classic vintage junk items. I was hoping to find clocks, cameras, and the cute kitchen scale I'd seen in one of the pictures. I ended up finding even more vintage decorating basics: an old fan, a vintage globe, suitcases, and an old runner sled.
I got number 16 at the first sale, so got right in and headed to the kitchen to scoop up the True Value Scale I'd spied in one of the pictures: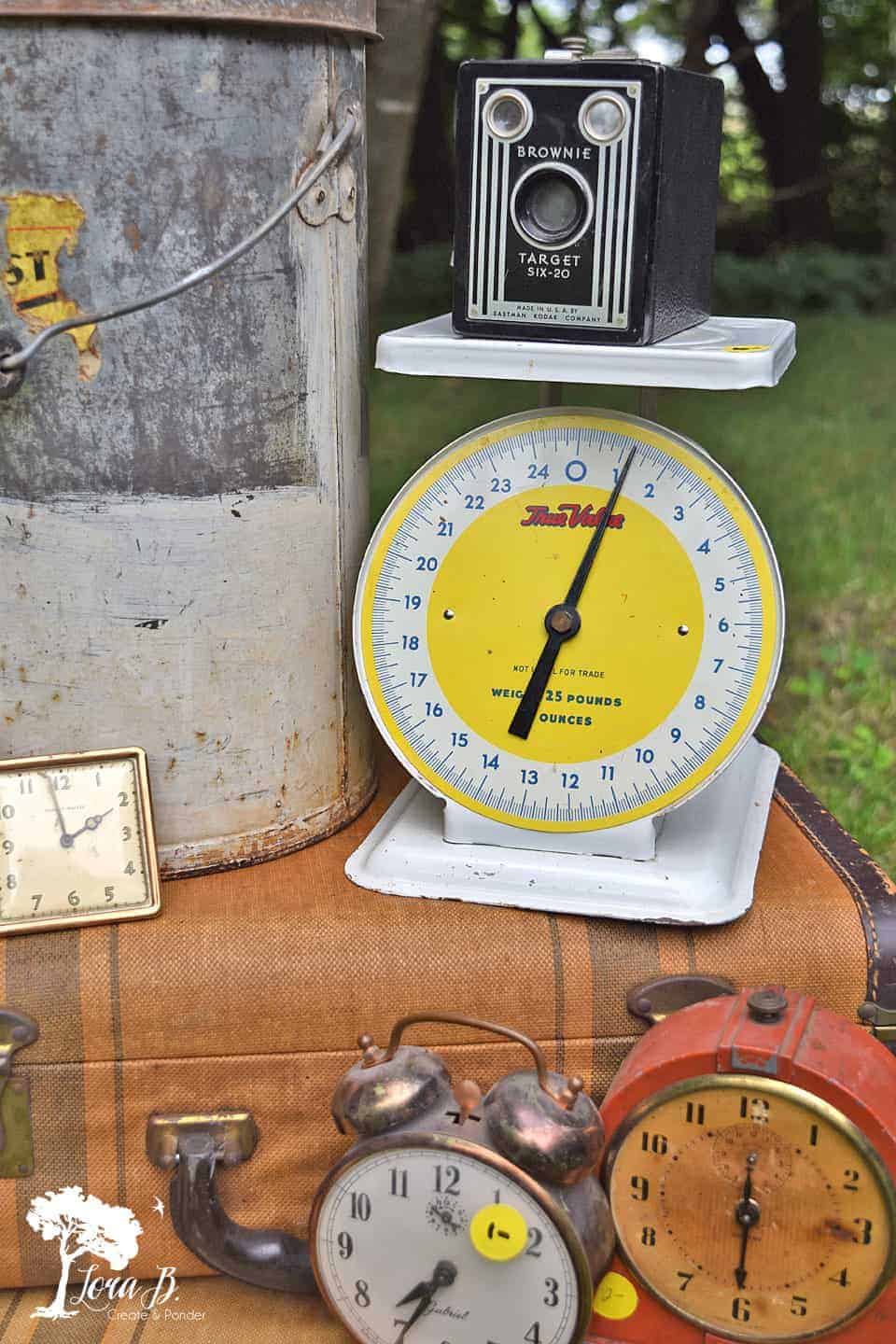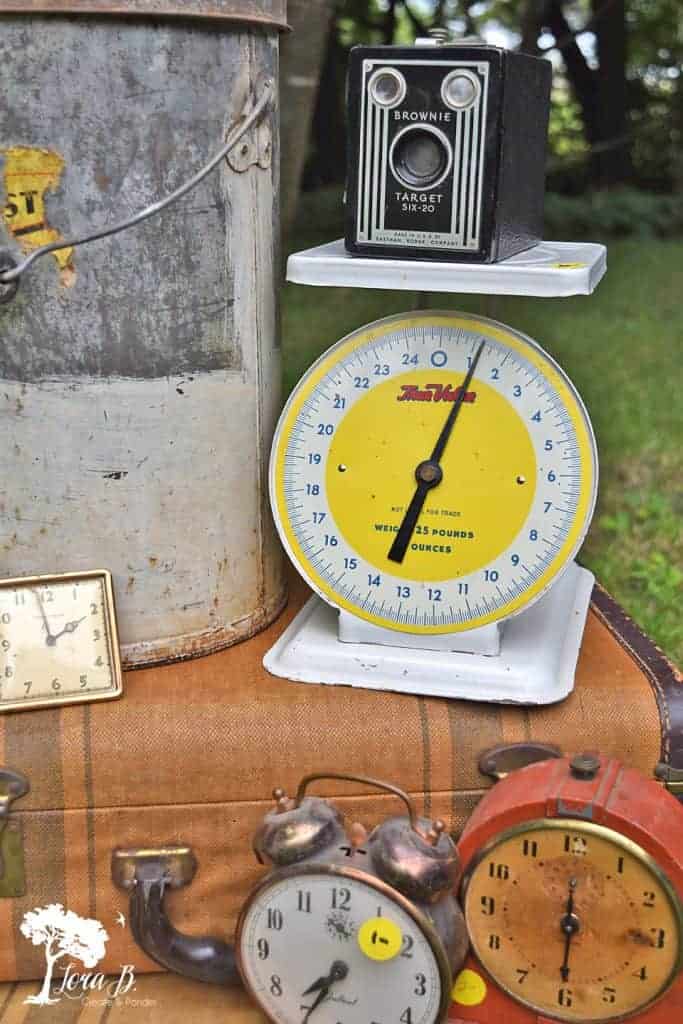 I ended up bringing home much more!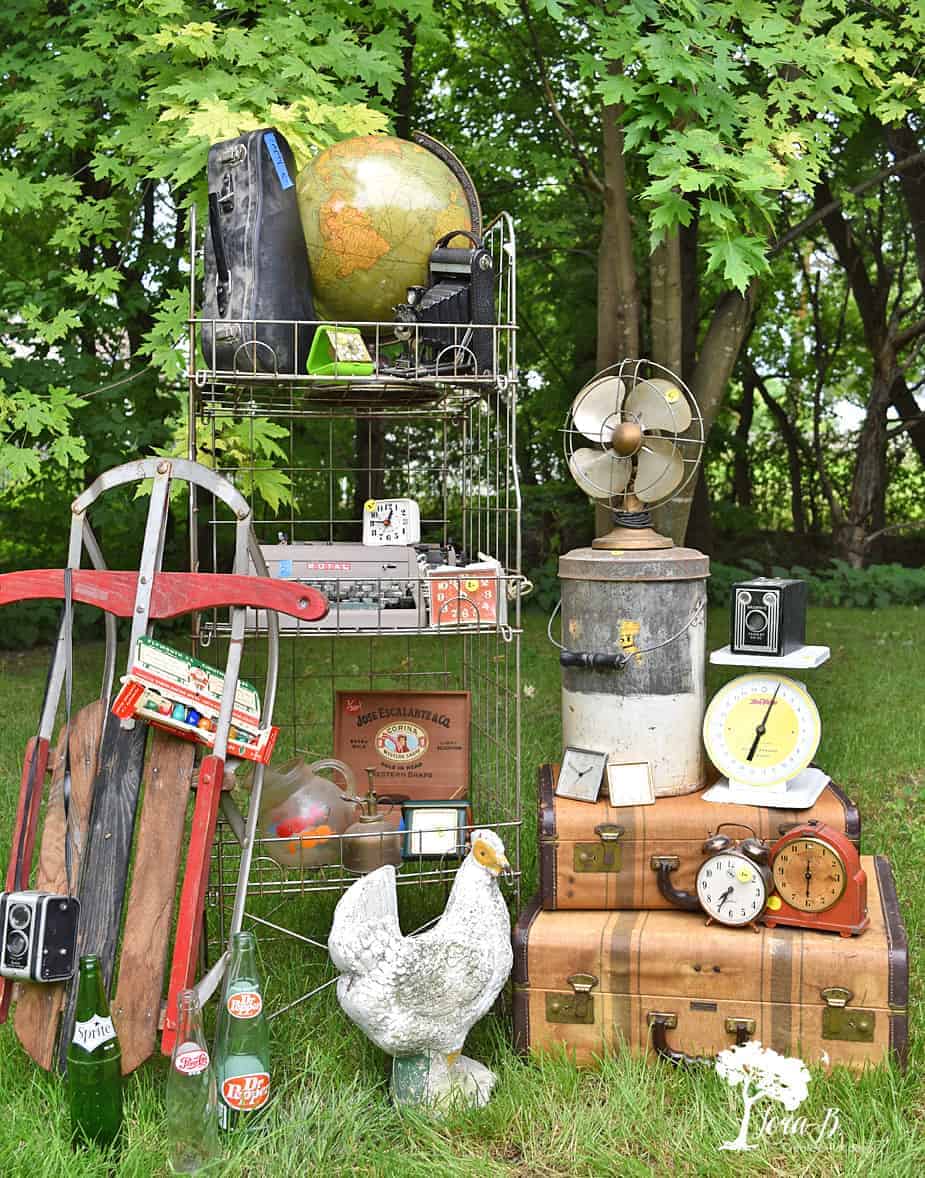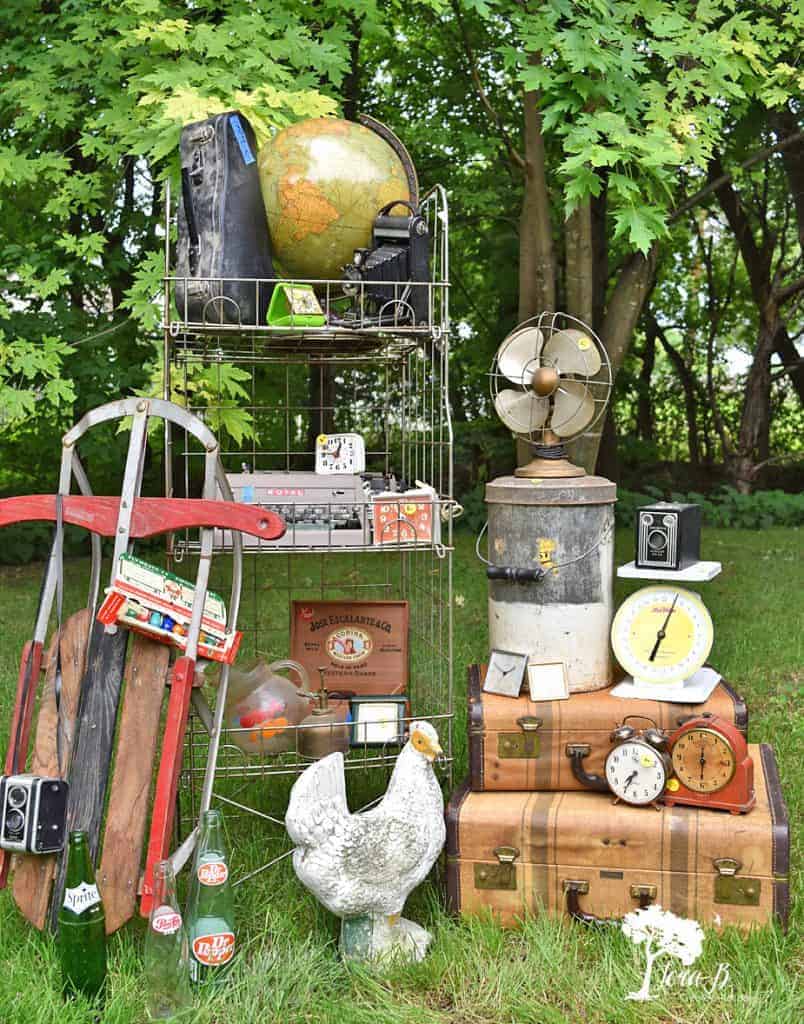 No Price? Just Ask!
The second sale was not quite as good, but I still had an armful when I walked out. Mr. Cement Chicken was eyeing me from the front garden as I walked out, so I had to ask how much he was. His base had a big chunk falling off. The worker said if he was in good shape he'd be $20; I said, "How about $5?"
Yep..he's going to sit in my kitchen, and I need to make a "Fresh Eggs" sign to go with him! I've always wanted one of these cement yard animals, and a chicken is perfect for our Fake Farmhouse.
At the first sale I actually asked if they'd sell the cool old metal awnings off the side of the house! Sad to say, they didn't call me back:(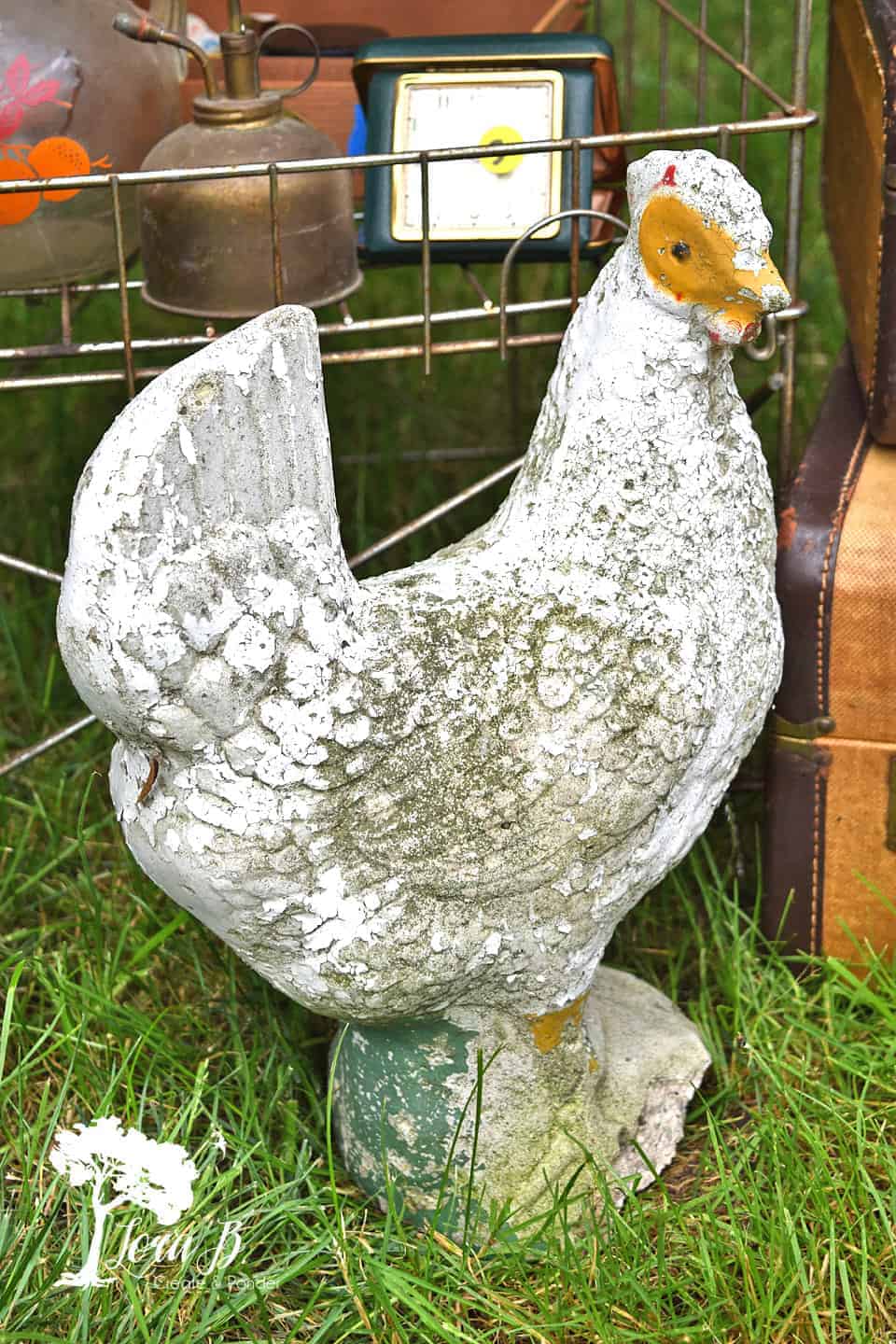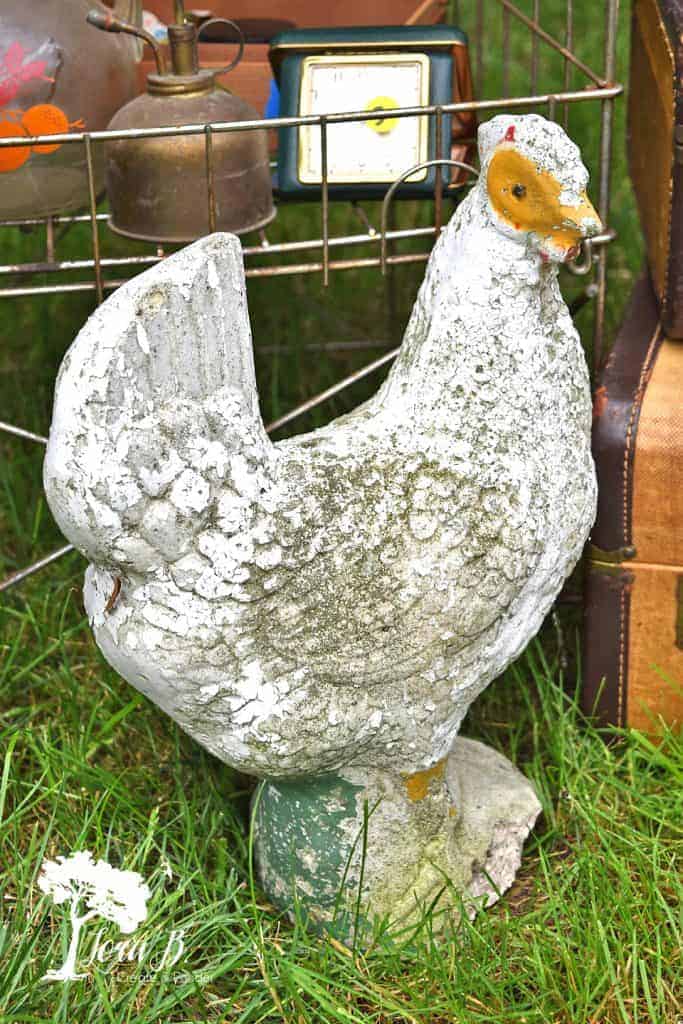 Neither sale had any cameras, which was weird. So I broke down and visited a thrift shop which wasn't even open. I simply knocked on the door and asked if they had any cameras. The manager led me up to a nice big shelf-full and we struck a deal for my pick of 3!
It was a successful day! And so much fun:) Of course I had to wear a mask the whole time…which does cramp my style a bit. But a girl will do anything for good vintage junk, right? And being able to get out and do some treasure hunting felt good!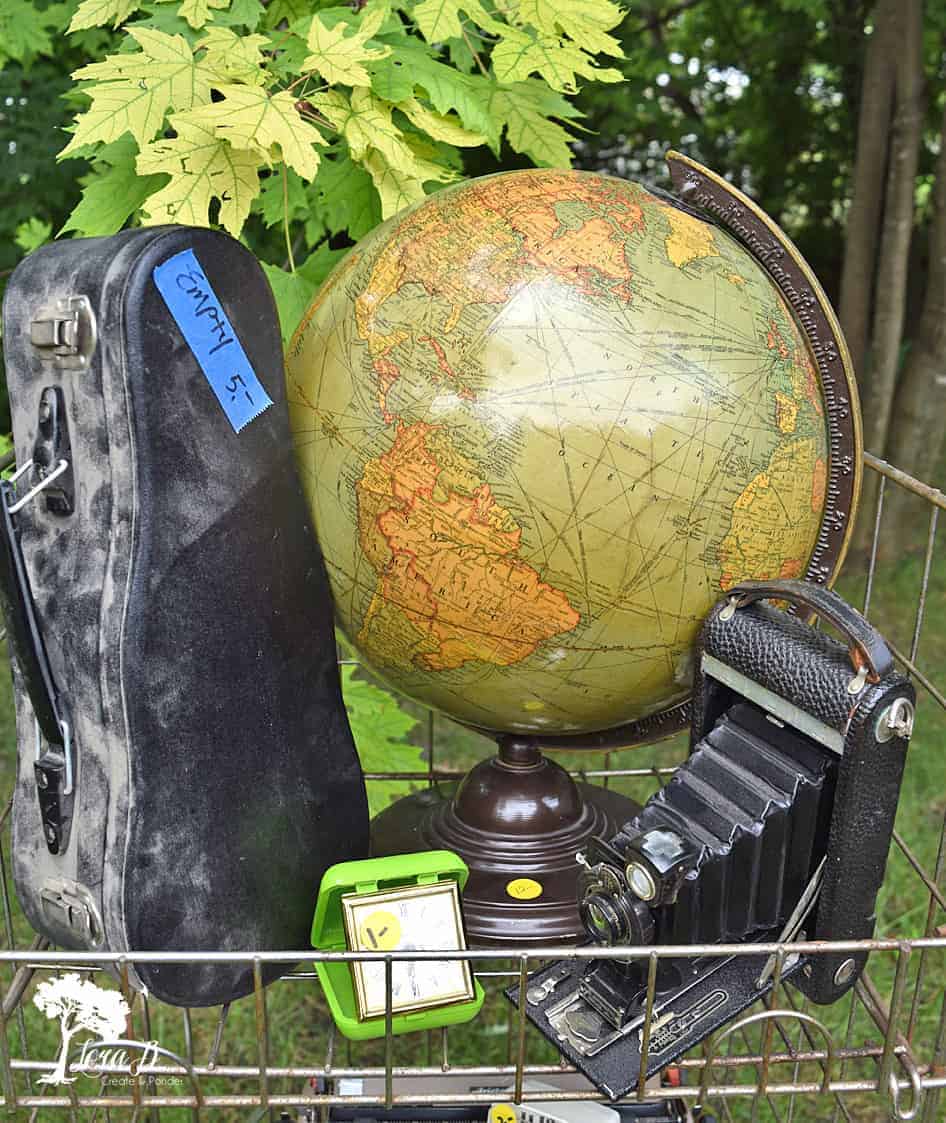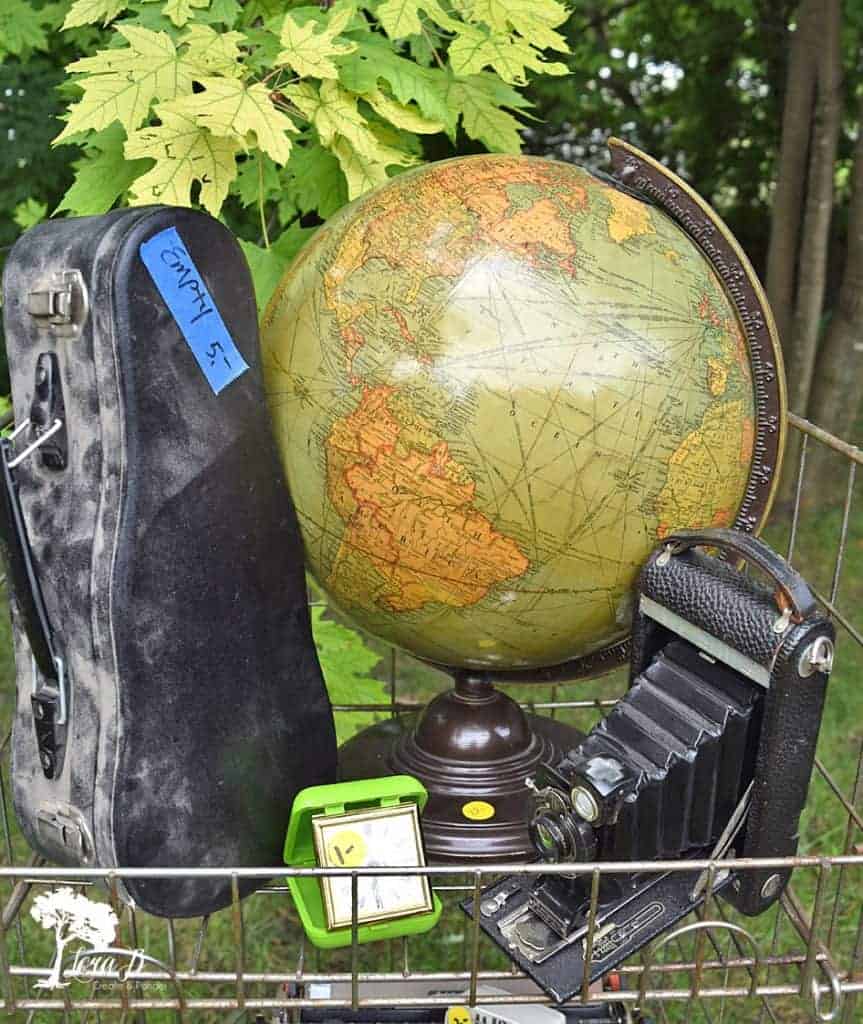 Hope you enjoyed seeing some of my Classic Vintage Estate Sale Finds and learning more about Estate Sales in general! Check out the links to the websites above to see if there's any in your area. They are usually held Thursdays through Sundays and are 2-3 days long. Steals and deals at the end, best picks on the first day, of course.
I've got some old stuff to scrub up and decorate with! Let me know what you find on your treasure hunting adventure!