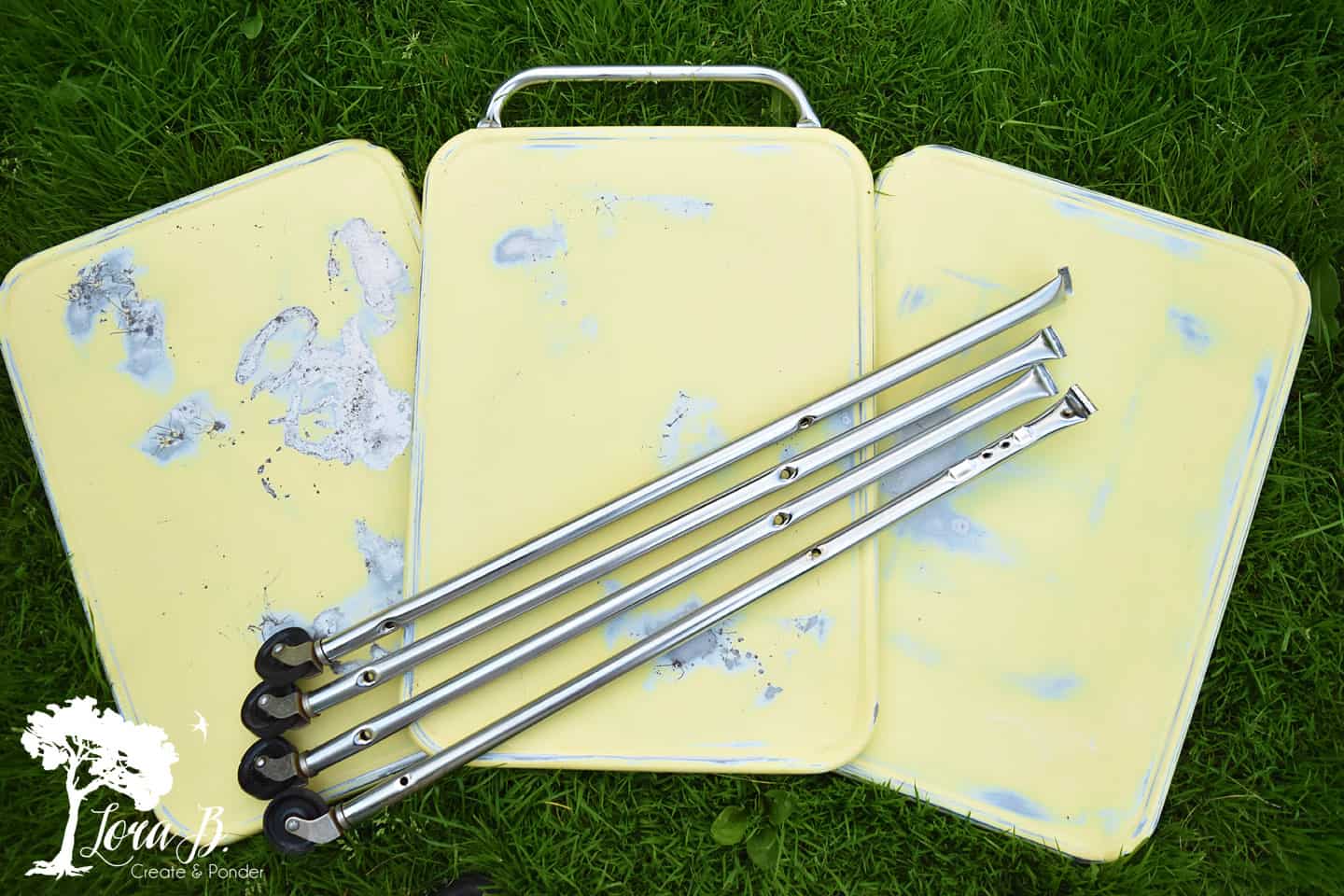 Do you have items around your house that you've looked at so long you don't really see them anymore? This vintage yellow serving cart falls into that category for me.
It's been down the basement filled with old magazines and other junk. I don't even remember where and when I picked it up, but I know it reminded me of my Grandma's yellow and chrome stool she used to have sitting to the left of her stove, right near the back hall that led to her basement.
It harkens back to the 50's kitchen where the dotted swiss curtains would blow in the window while the fresh baked apple pie sat, cooling. I used to love that kitsch look more, but lately I've been more influenced by the Joanna Gaines' Modern Farmhouse style ( as we all have).
Hence, my desire to ditch the yellow/chrome serving cart taking up precious space in my scary, too small basement. But my laziness had put off the job of clearing the anchor until…
Happy Girl said she'd like it for her dorm room!
Well, if there's a purpose for this oldie, it's worth un-piling and giving it a refresh!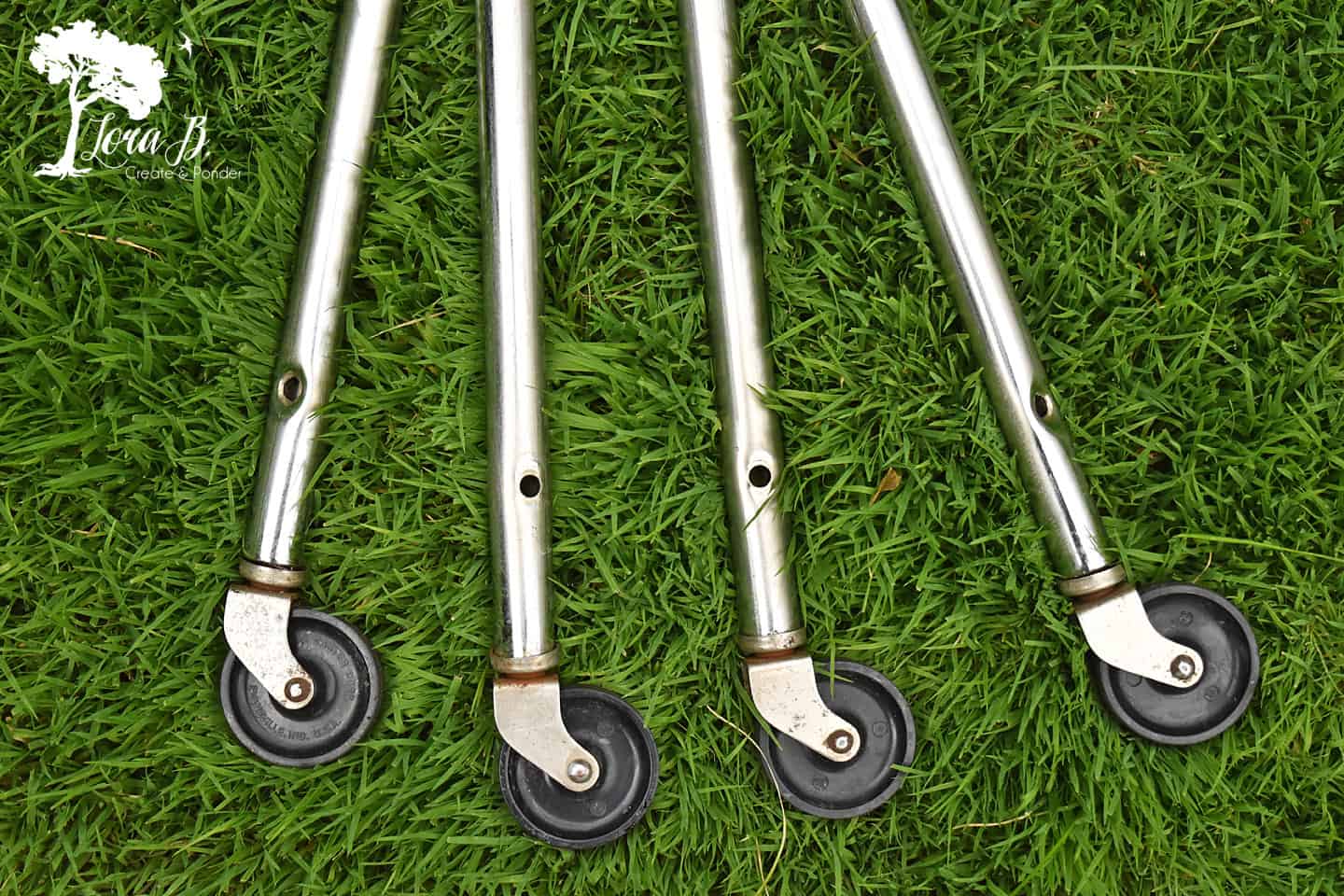 Mr. Fix-it took it apart and deleted it of it's electrical plug. I got to work sanding with some 120 grit. I sanded the 3 levels to relieve them of some rust and smooth out the finish to ready it for spray paint.
The chrome legs were in pretty good shape, but just seemed a little too shiny for the mod look I was going for. I sanded around the legs and the handle also, and was pleased with the more subtle "brushed" chrome look.
I blew off the sawdust and gave it all a scrubbing with an SOS pad, rinsing and drying quickly, so as to not let any rust spots develop.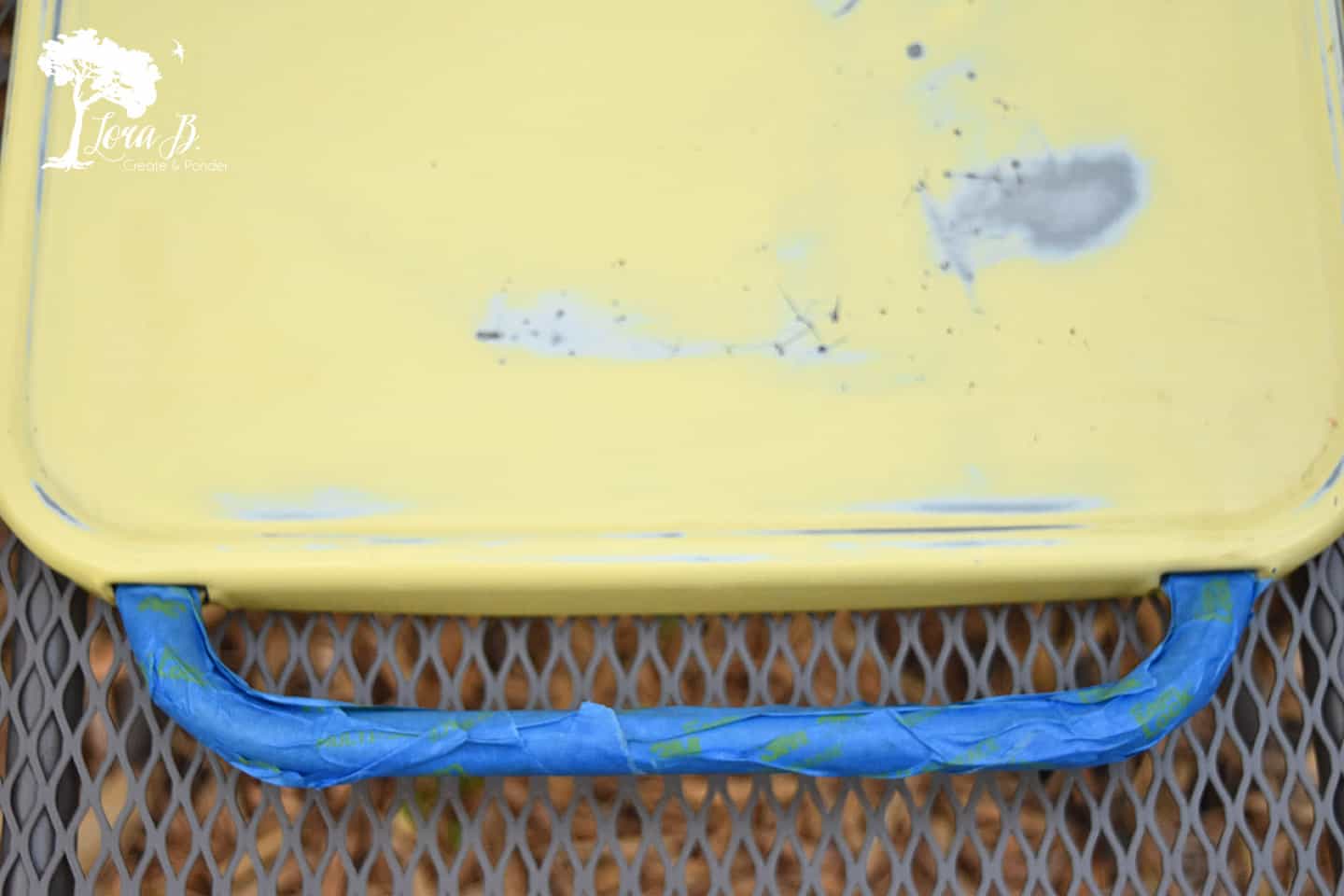 I masked off the handle and started spray painting with a primer/paint on the underside. I give it a light coat, letting it dry a bit while I did something else, coming back to it 2 or 3 more times. When it was good and dry, I flipped it over to the right side. In the hot sunshine, the paint bakes on.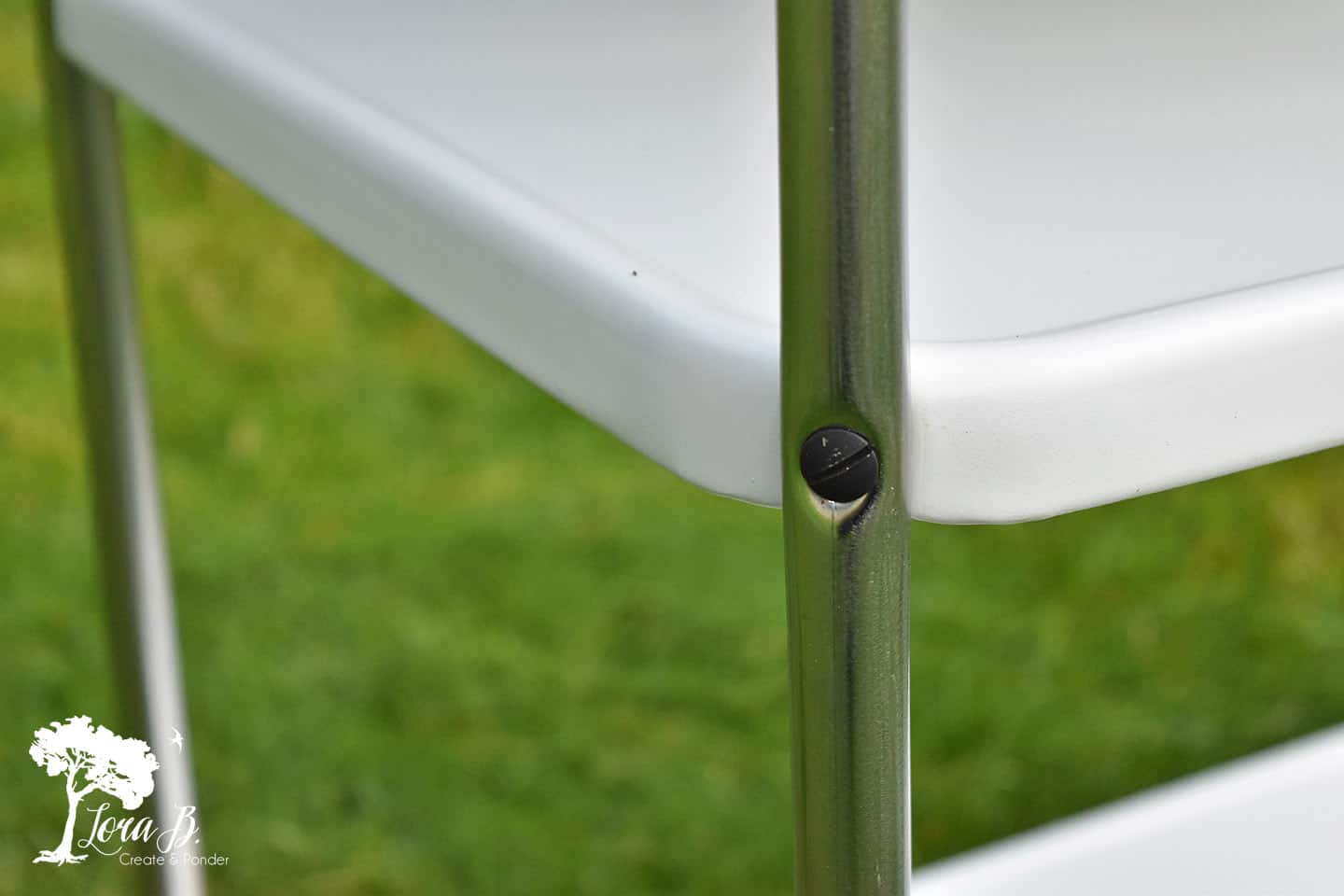 I gave the rusty screwheads a little spray of black chalkboard paint as I was painting a vintage tray for her also. I gave the 3 trays a clear coat of sealer to make them a little tougher.
All put together, it looked refreshed and renewed. All ready for freshman year dorm life!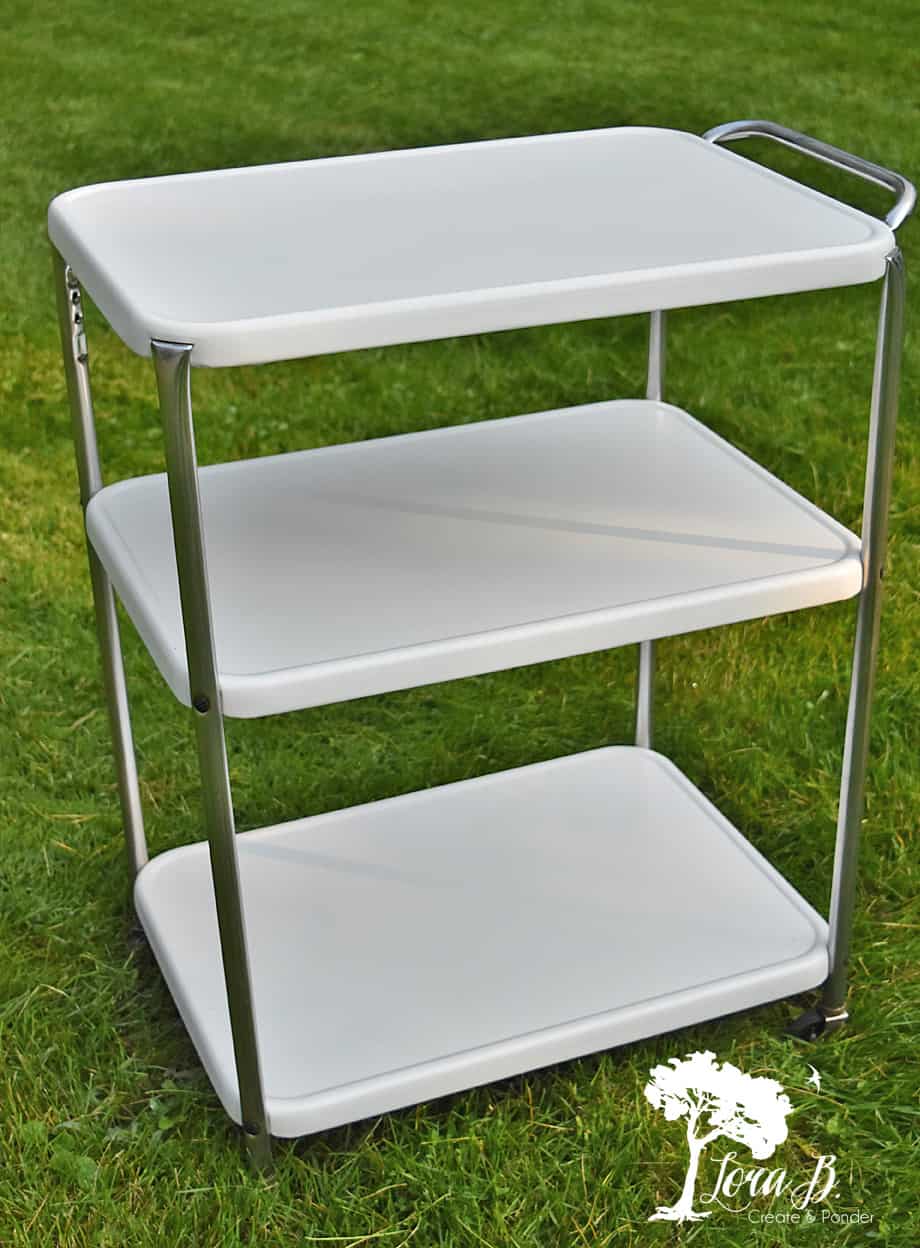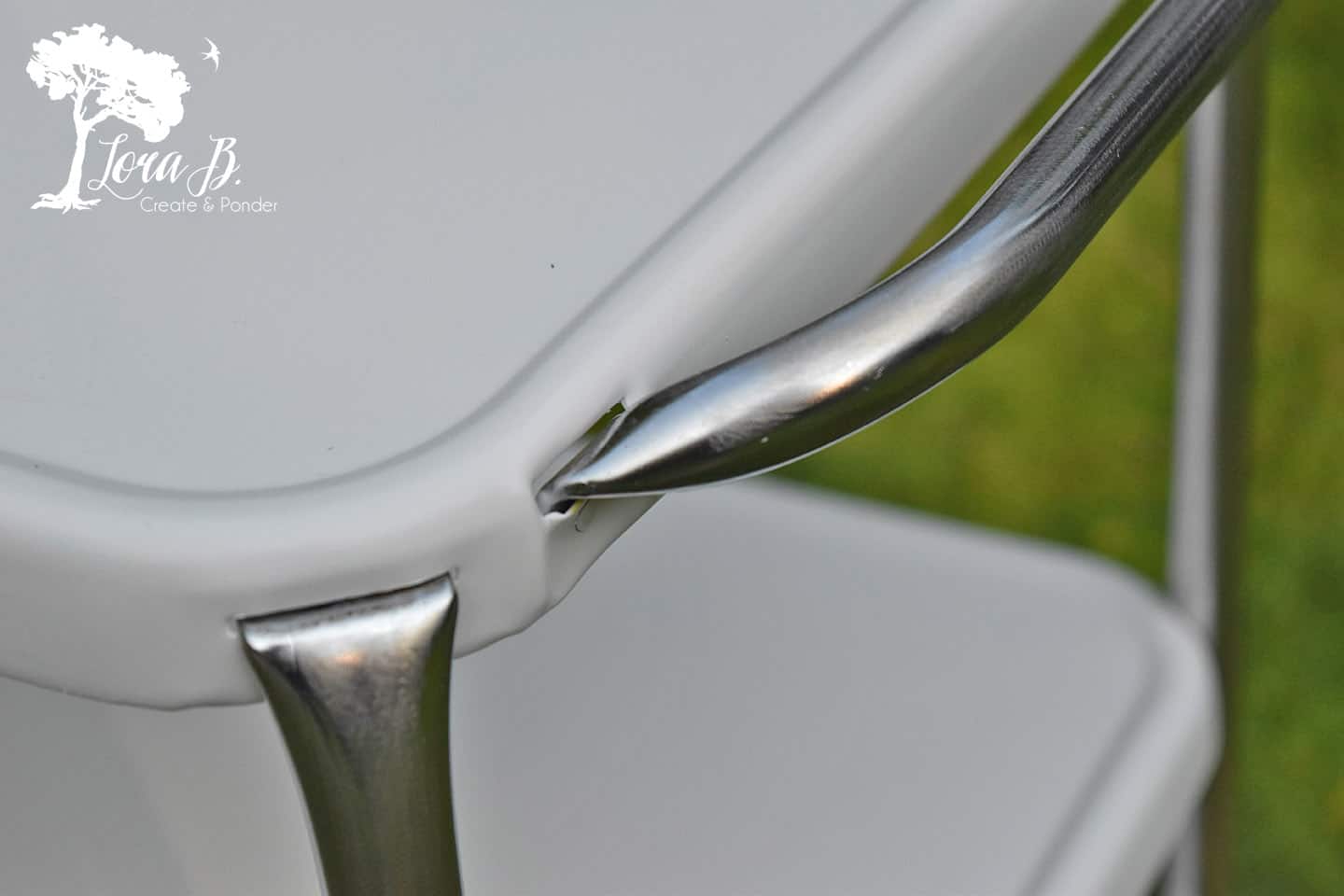 I love the white/brushed chrome combo so much better than the yellow!
The girls are filling it up with their favorite snacks; one shelf per roomie! I like how the rustic basket organizers look with the sleek white and chrome.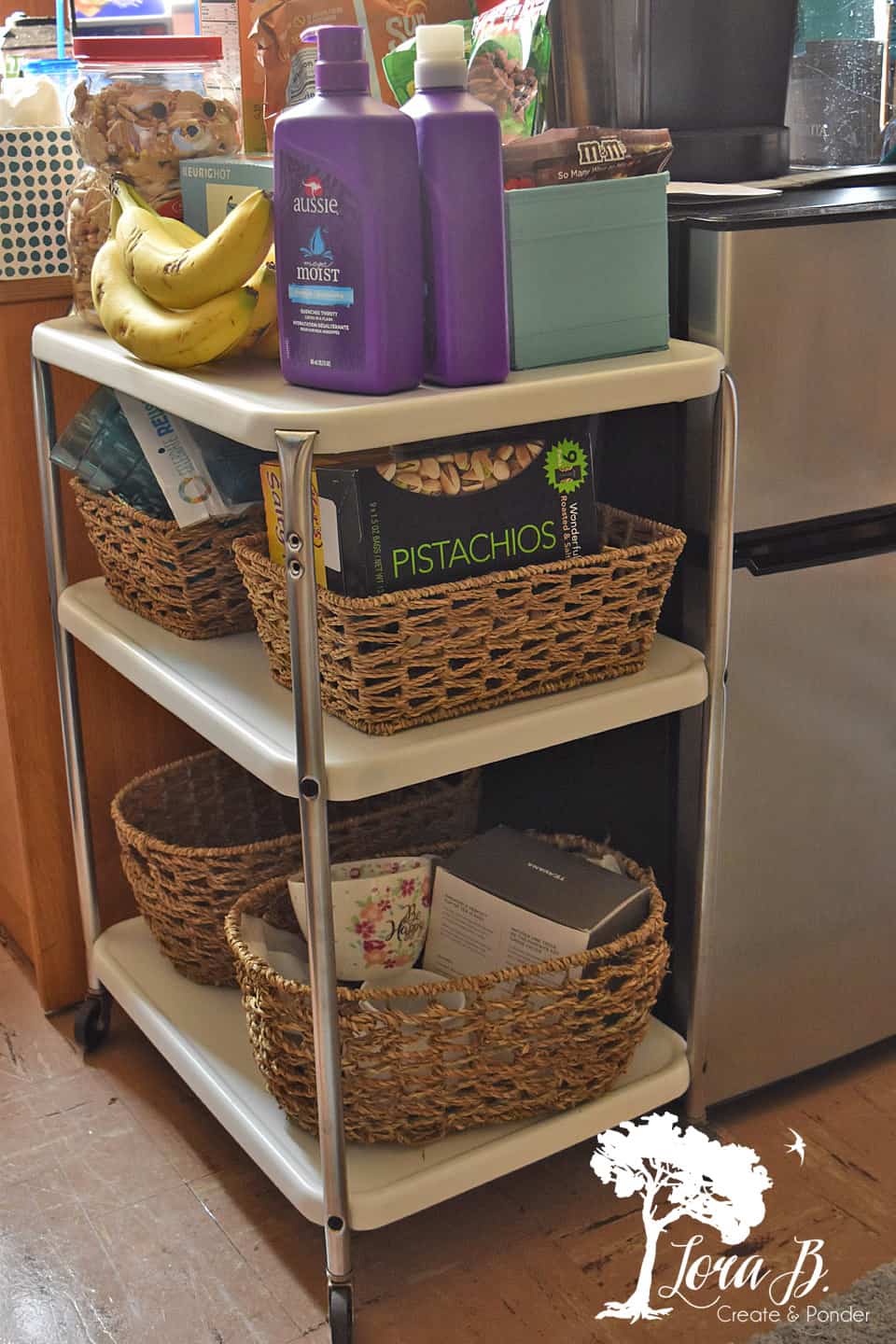 It actually works quite well with the vintage linoleum floor;)
One less item in my basement and one more useful refreshed, vintage piece!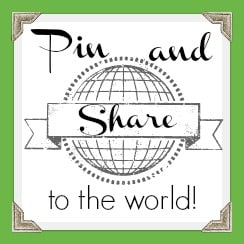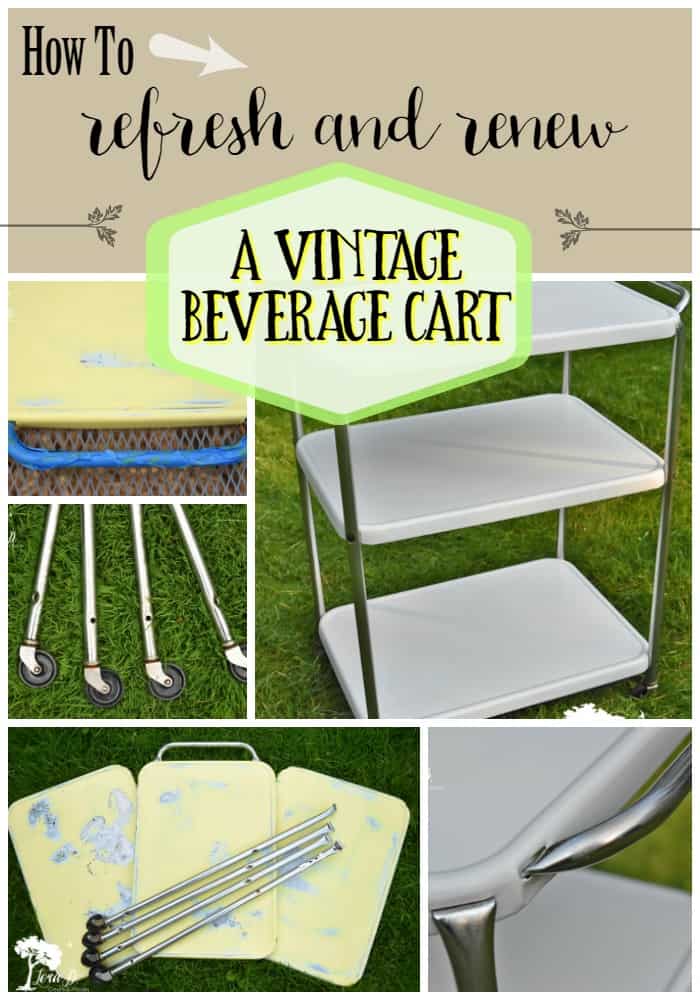 Sharing at these lovely parties: