A Christmas Porch with Vintage Junk Style
Looking for ways to decorate with your vintage junk finds? Here are Vintage decorating ideas for your Christmas porch that will add old fashioned style to your holiday outdoor decor.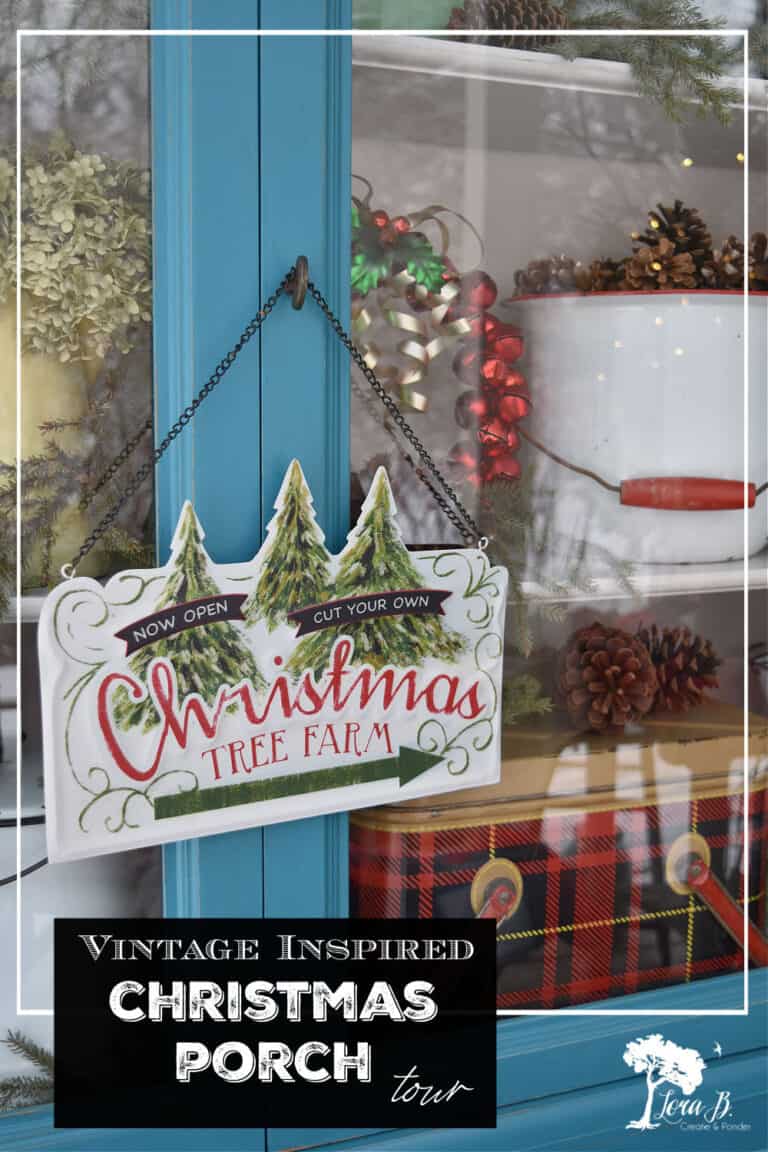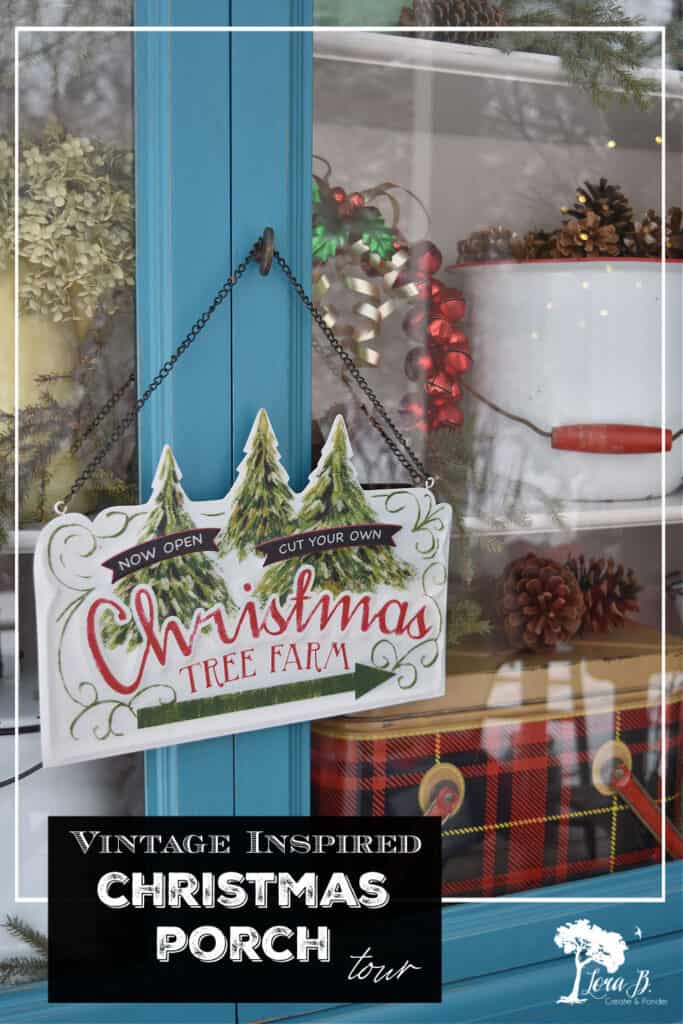 The snow's a-blowin' and the Christmas vibes have arrived! It's amazing how a fresh snowfall can beautifully decorate all of nature. I got all the finishing touches on our porch decor done just in time. Of course we didn't just get a pretty sprinkling of snow; we got a dumping! But it did make for some beautiful pictures. Hopefully this "A Christmas Porch with Vintage Junk Style" will send plenty of decorating ideas your way!
A Christmas Porch with Vintage Junk Style
For your convenience, this post contains affiliate links. If you make a purchase, I may receive a commission. There is no additional cost to you. My full privacy policy is here.
Decorate with Thrifted Scarves
Thrifted scarves are my outdoor decorating secret sauce. Grab a stack from your local thrift store at the beginning of the season for a couple bucks each. Knot them on a wreath, around a porch chair, tie them to a sled or a shovel…wherever and however! I usually grab the classic Christmas color plaids because they really pop in the white snow.
I've lost count how many plaid scarves I used outside this year!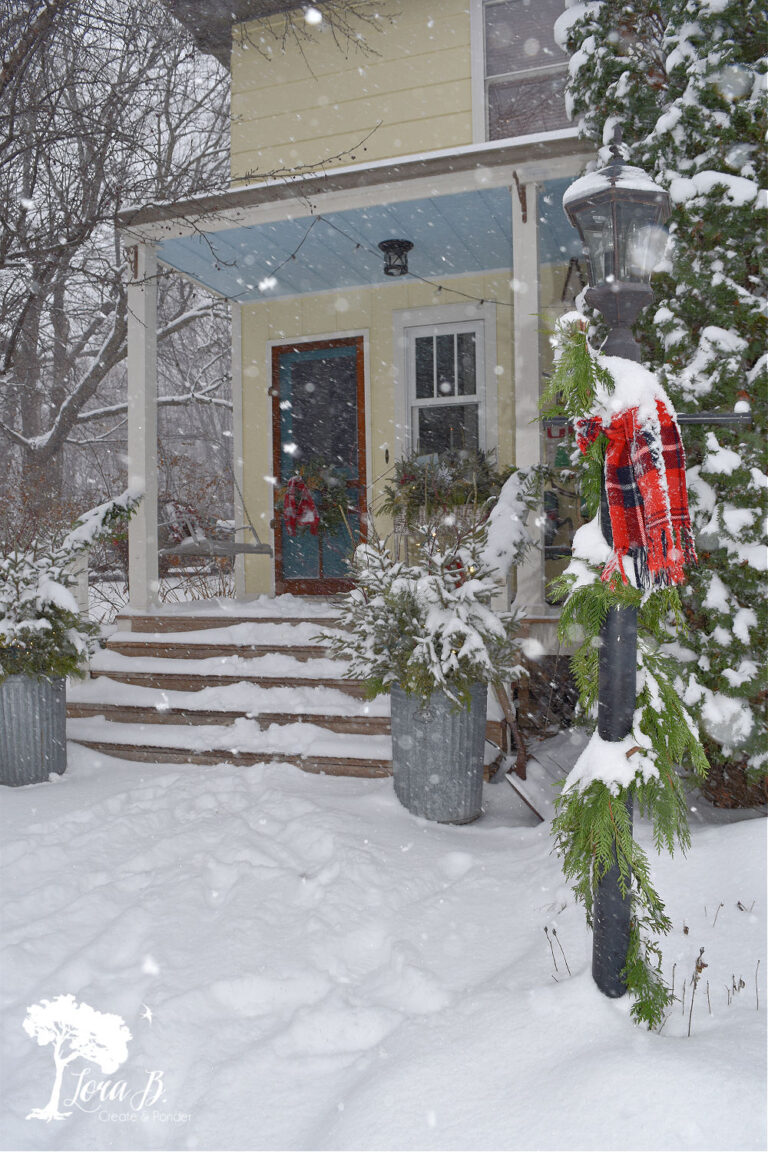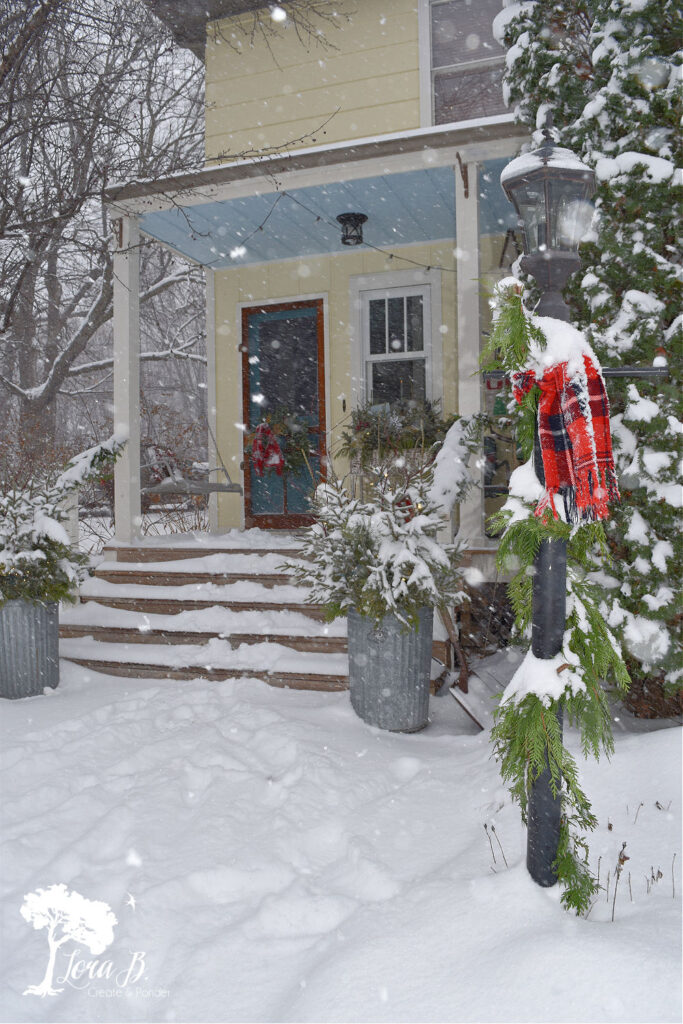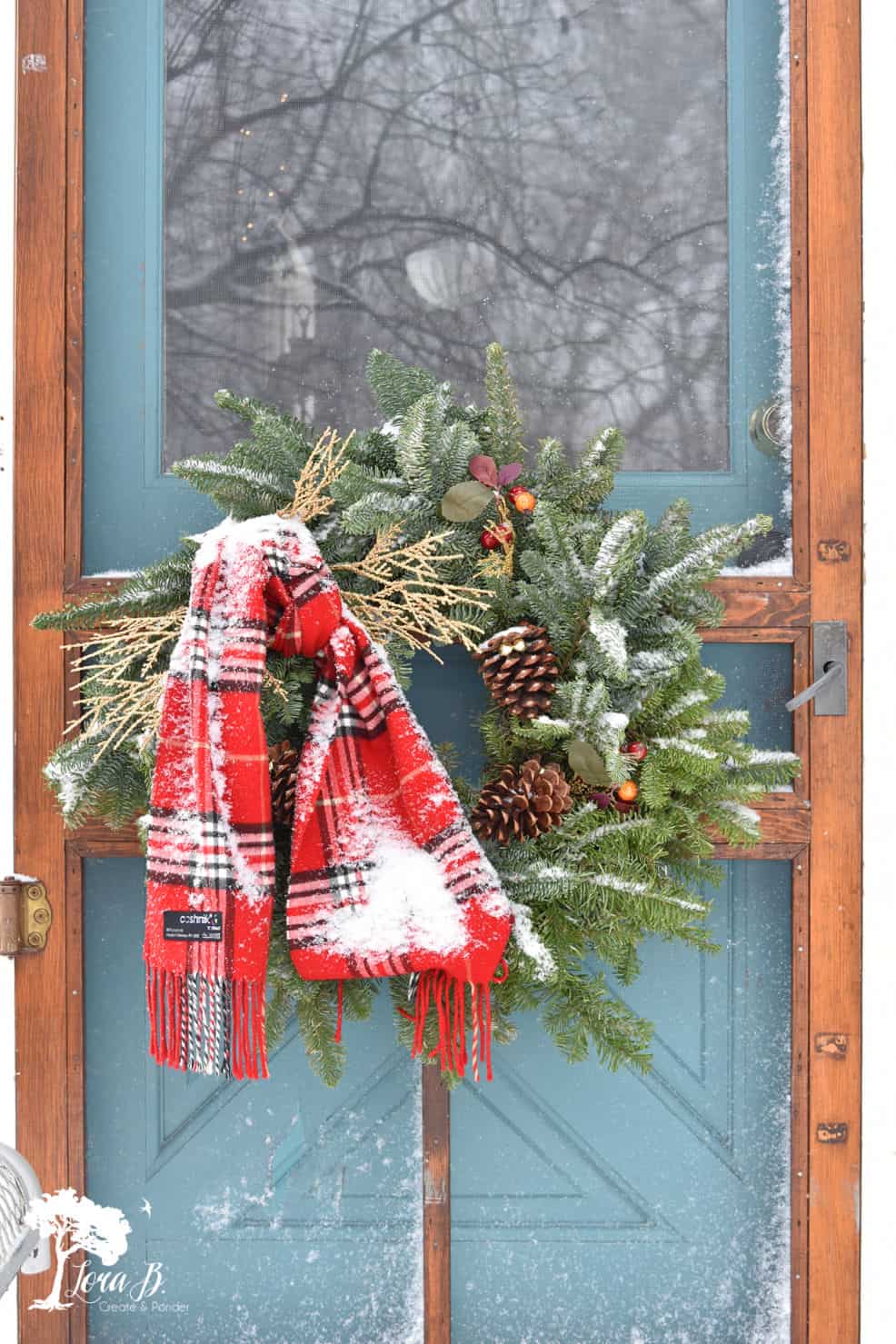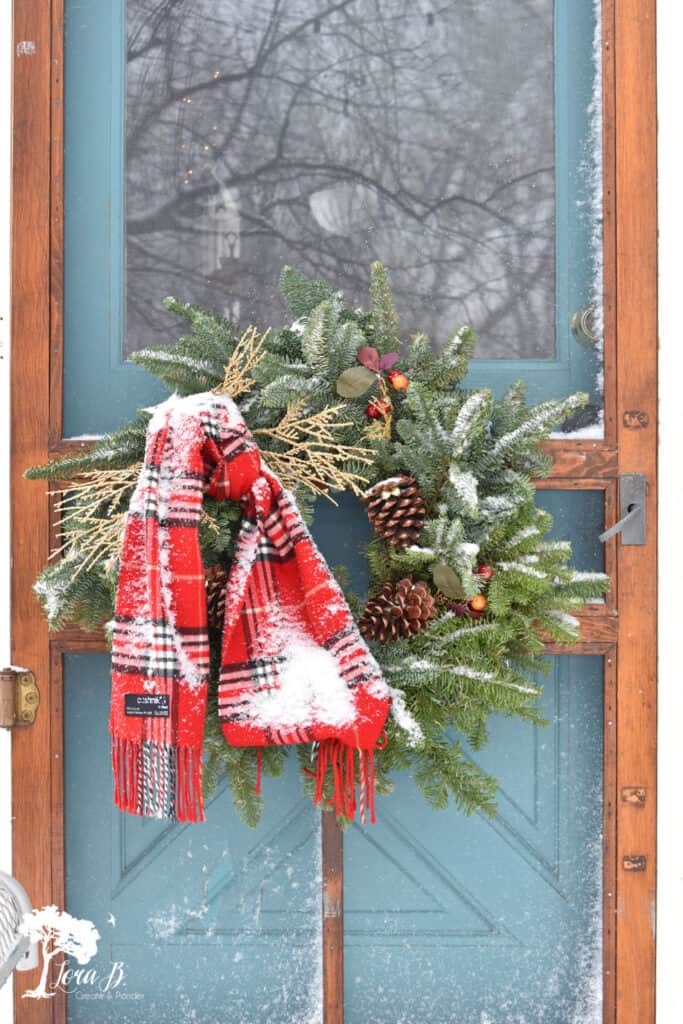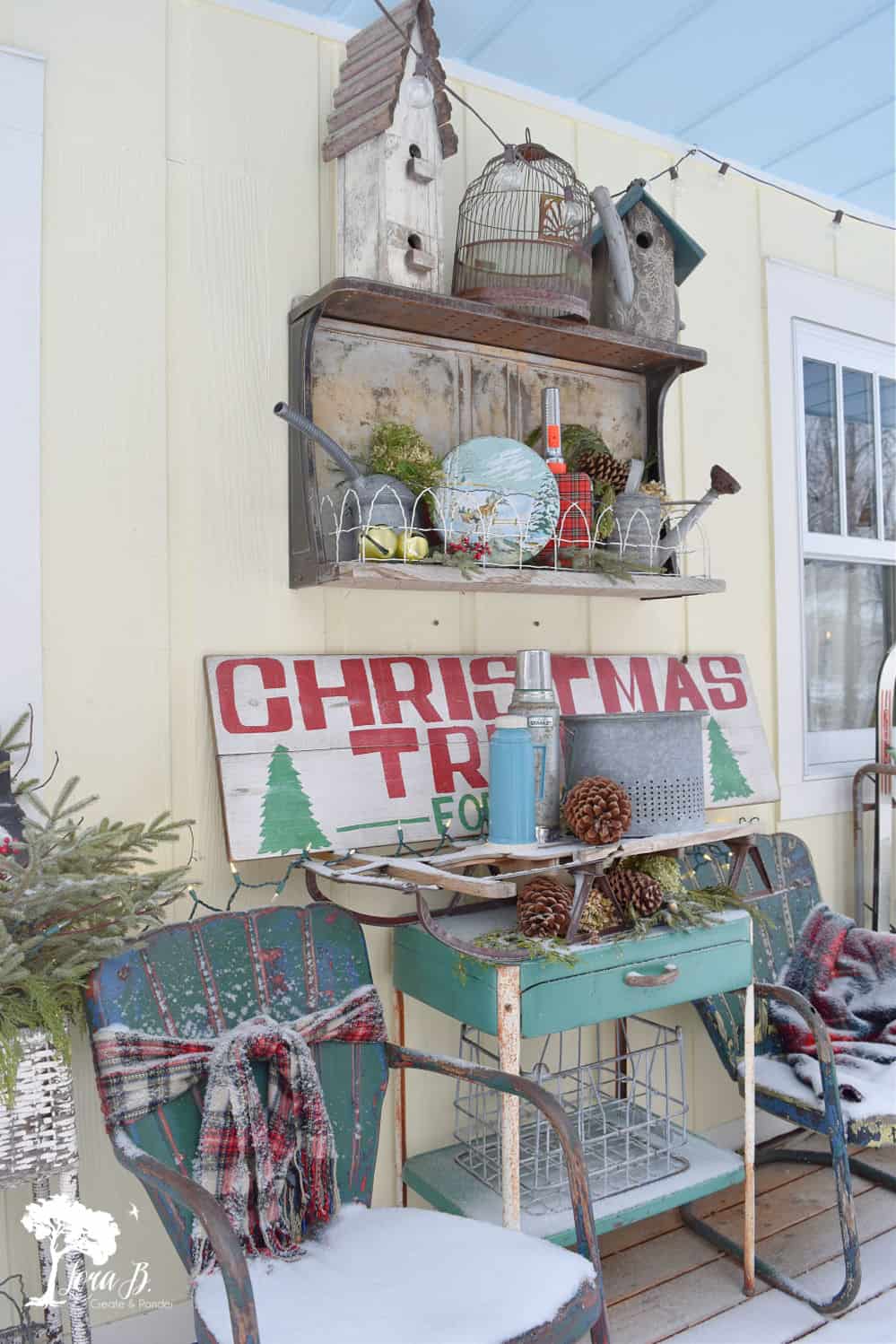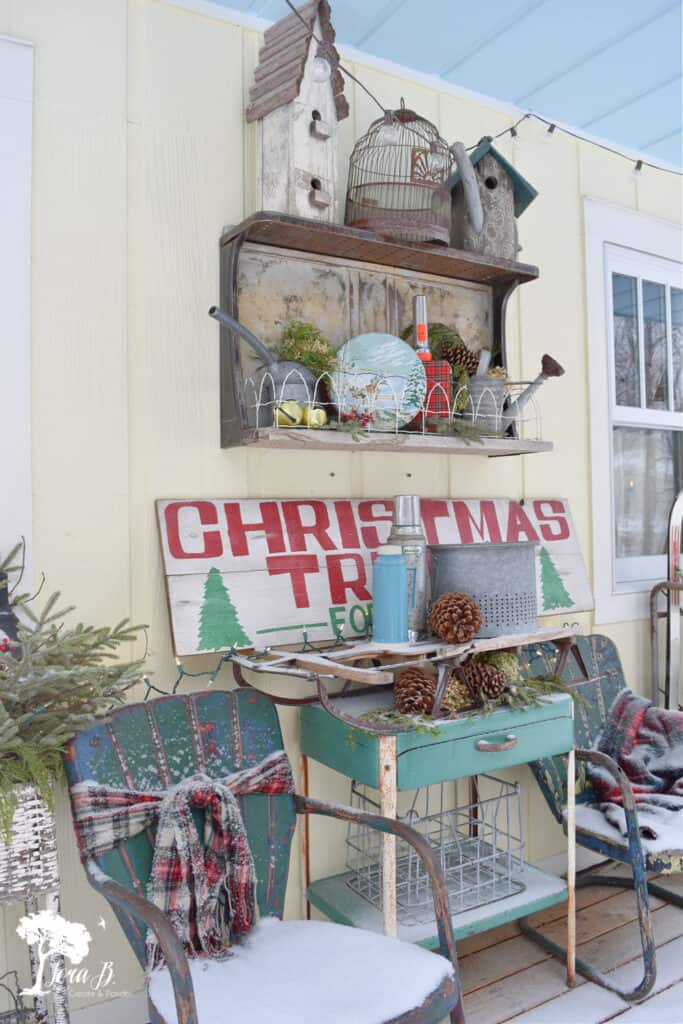 Garden Clippings for Inexpensive Decorating
Clippings from your yard and garden are the easiest and most inexpensive outdoor winter accents. Dried hydrangeas, seedpods, dogwood branches, pinecones, and even split logs can be wonderful fillers for vintage containers. I add them to my spruce tip containers along with store bought plastic snowflakes and faux berries.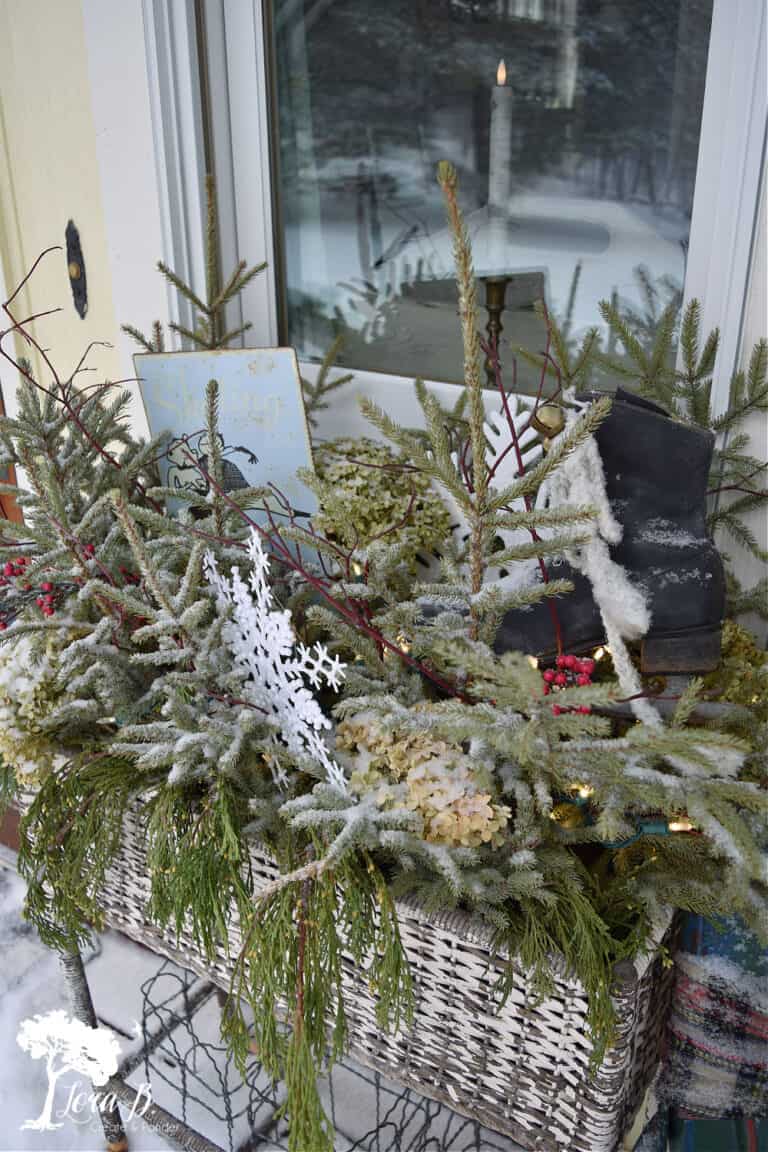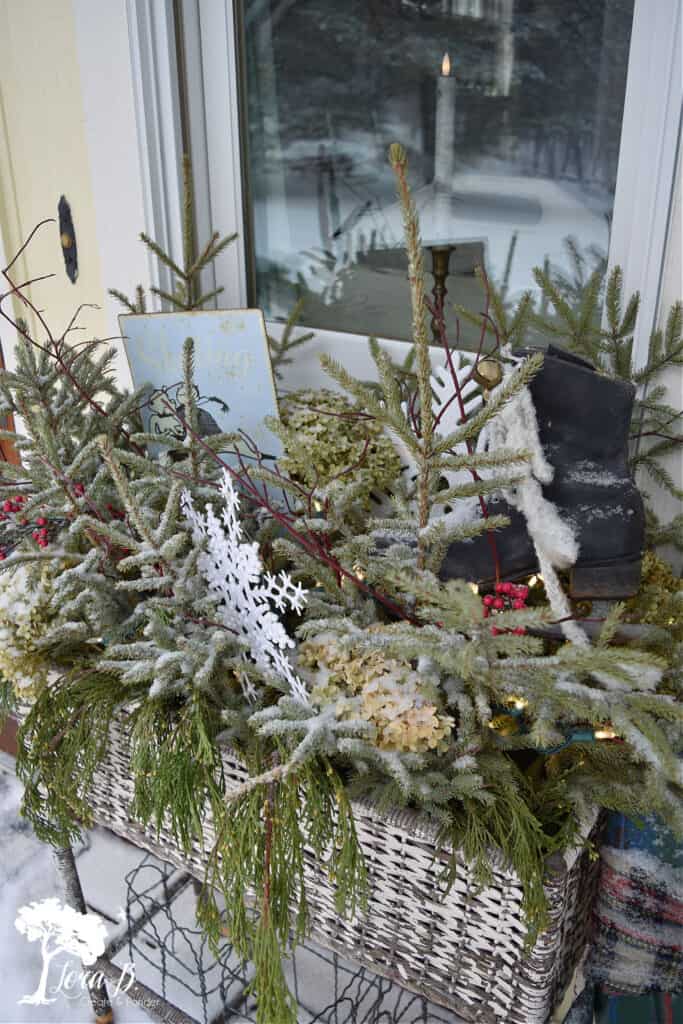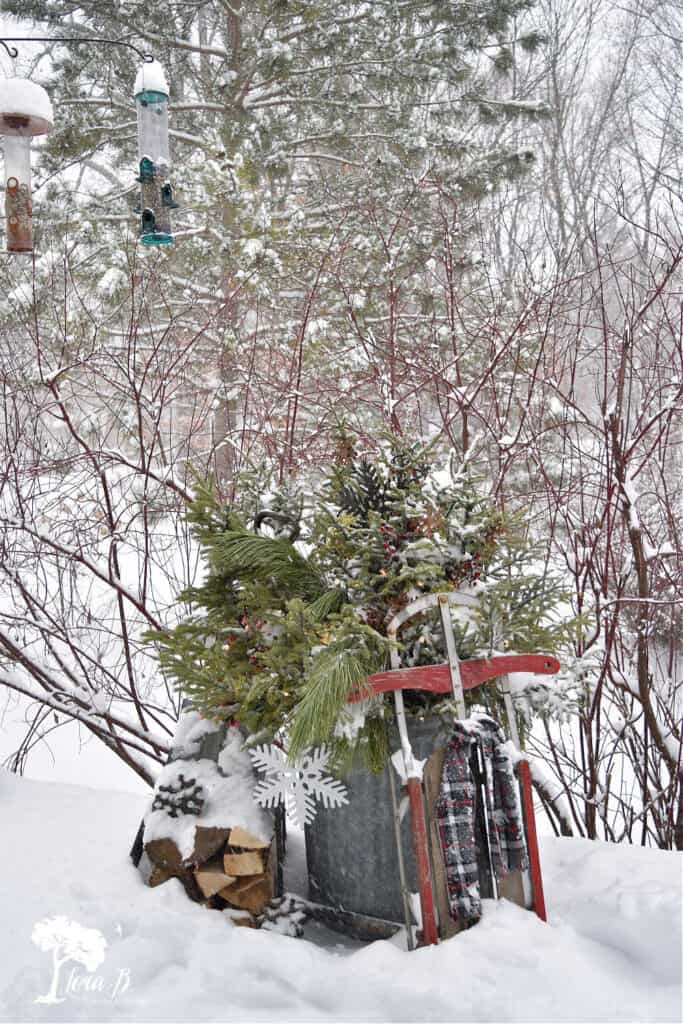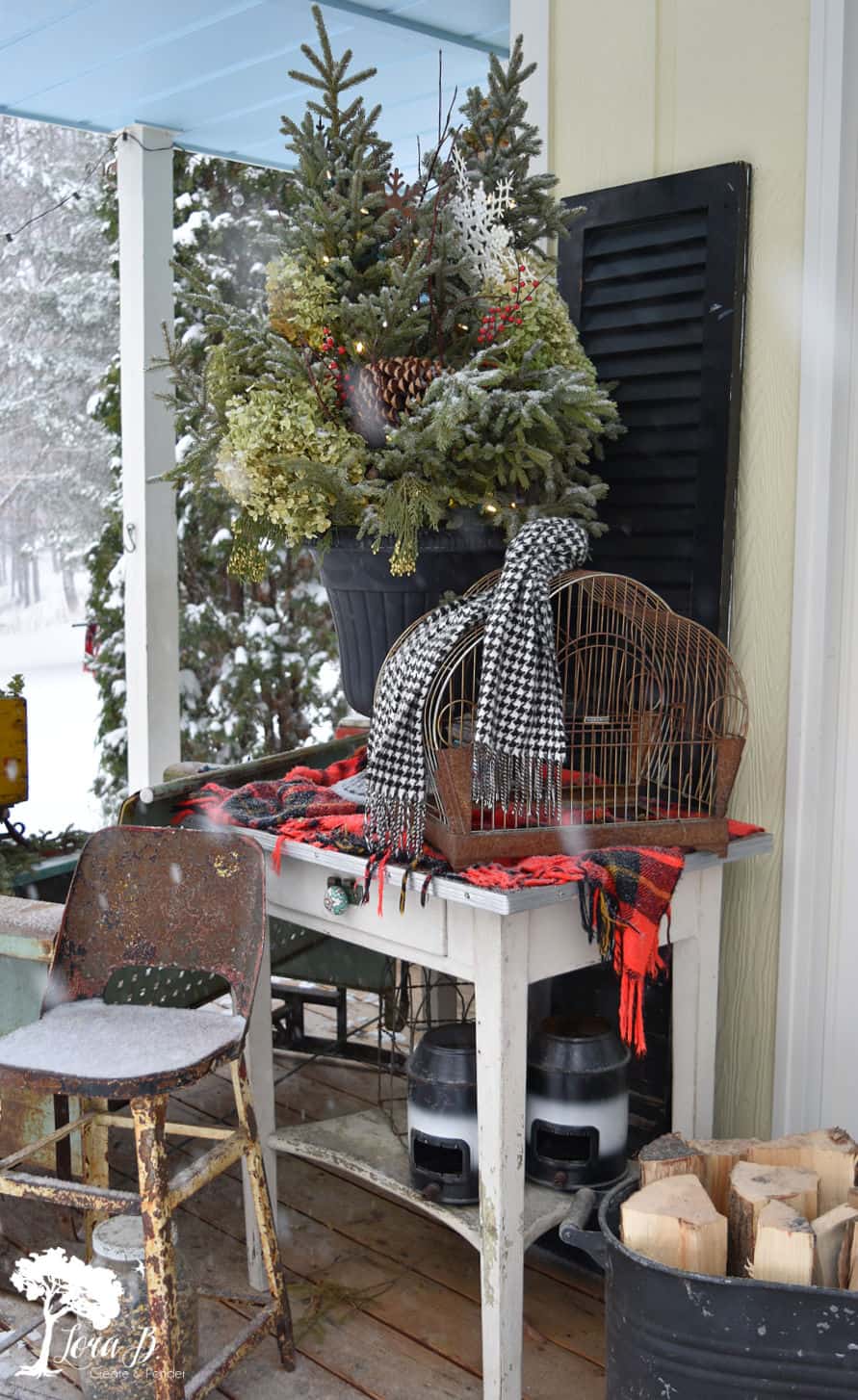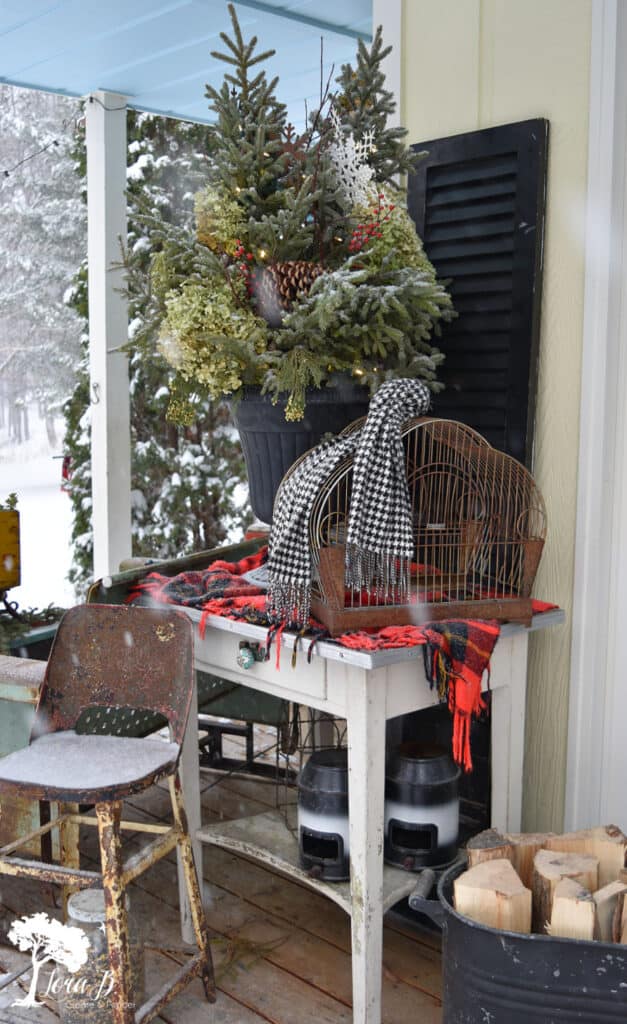 Decorate with Vintage Junk Finds
If you've got a covered porch, vintage junk finds are perfect as old fashioned Christmas decorations. Old sleds, skis and ski poles can easily be leaned up against the house. Runner sleds can be laid on a table as a foundation for other accessories. Galvanized buckets, watering cans and containers look cute overflowing with clipped evergreens or branches.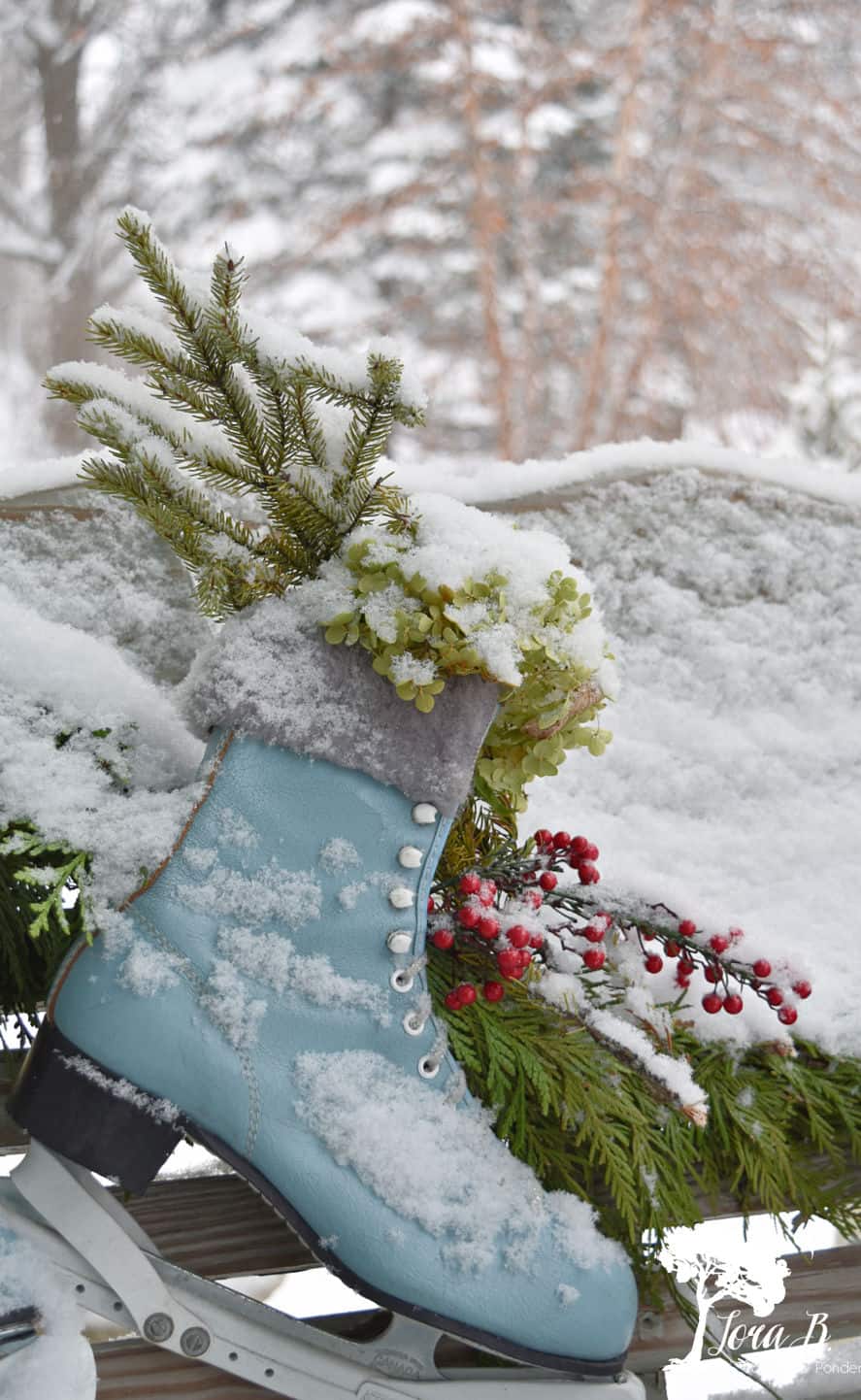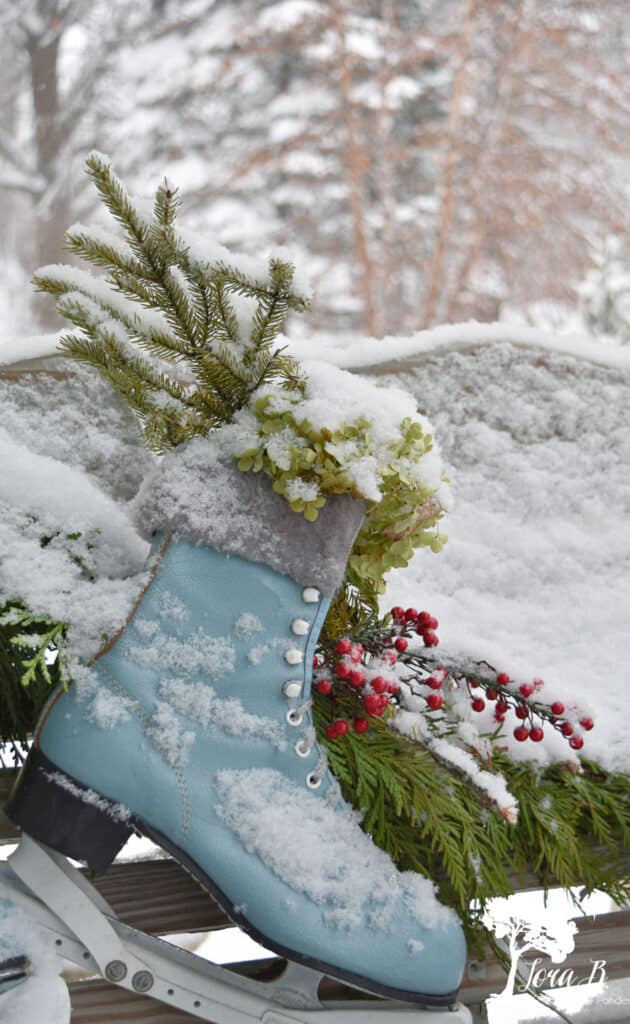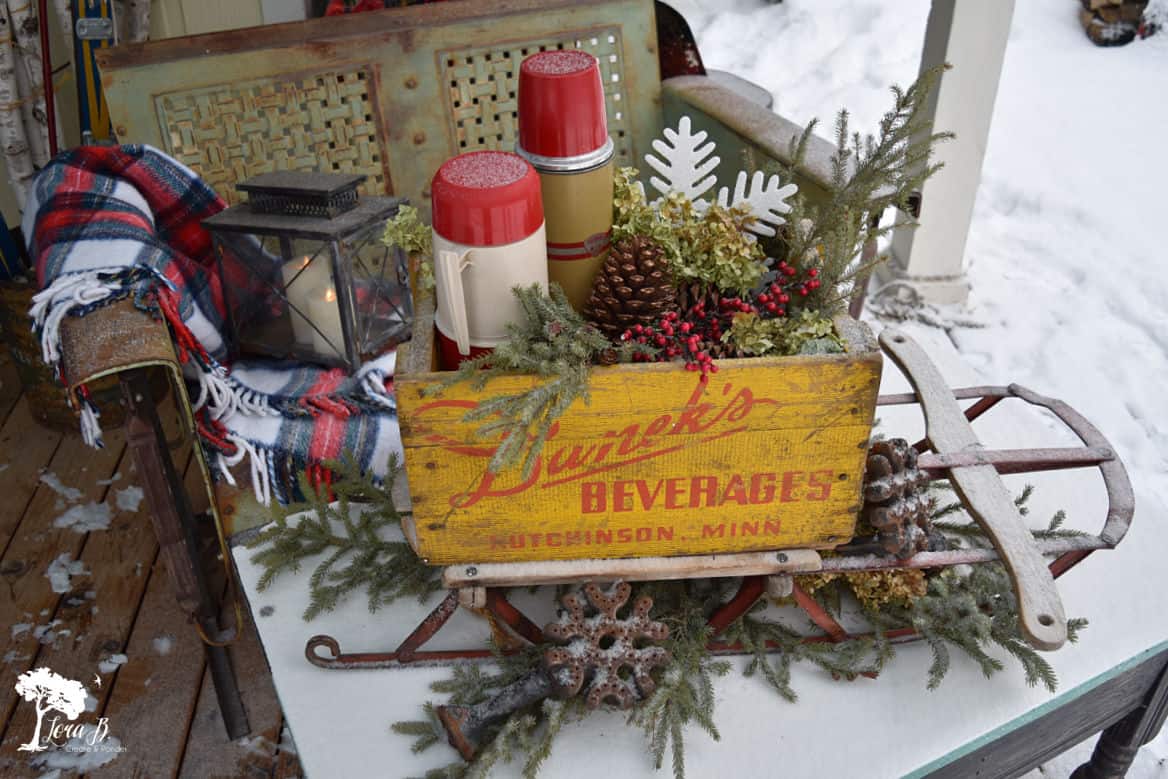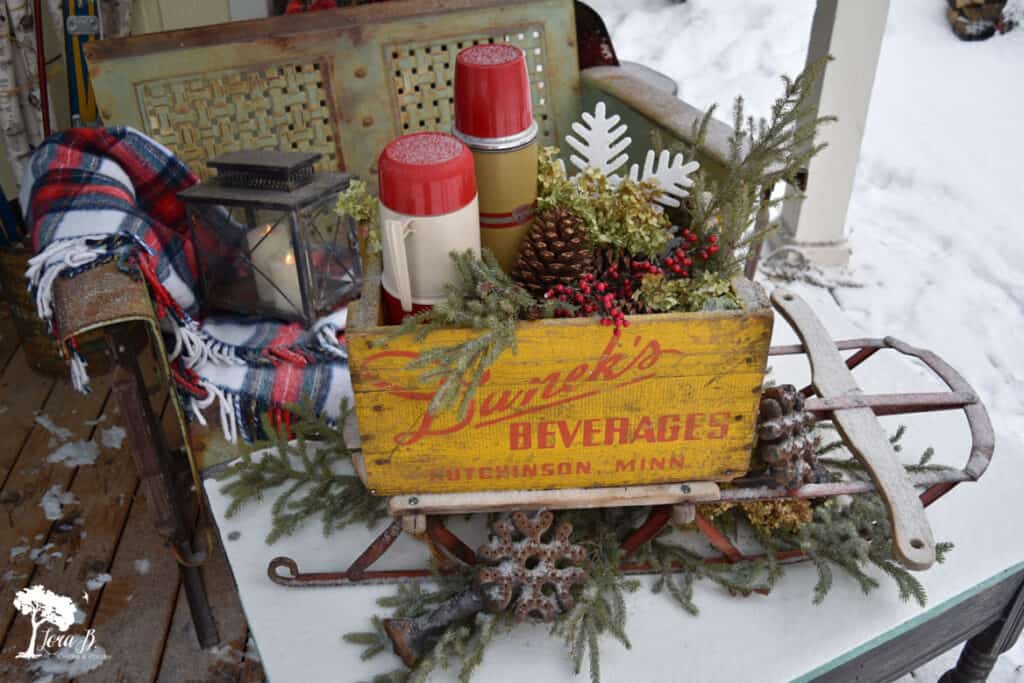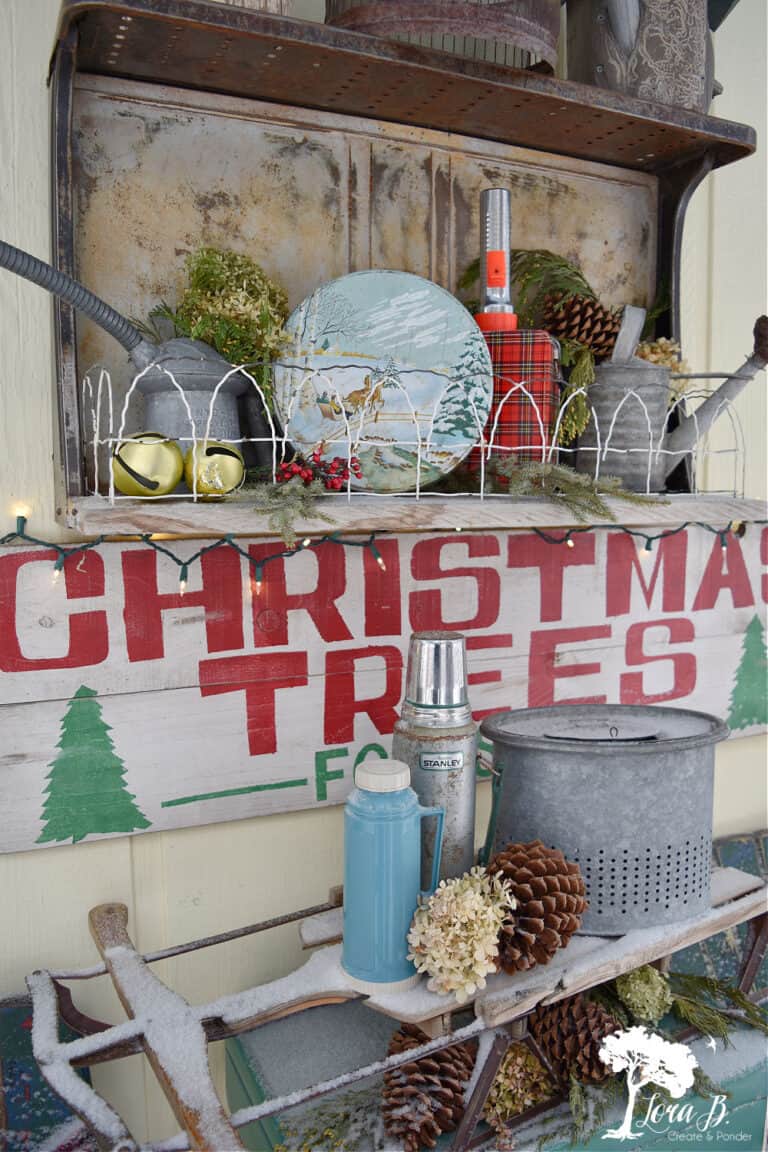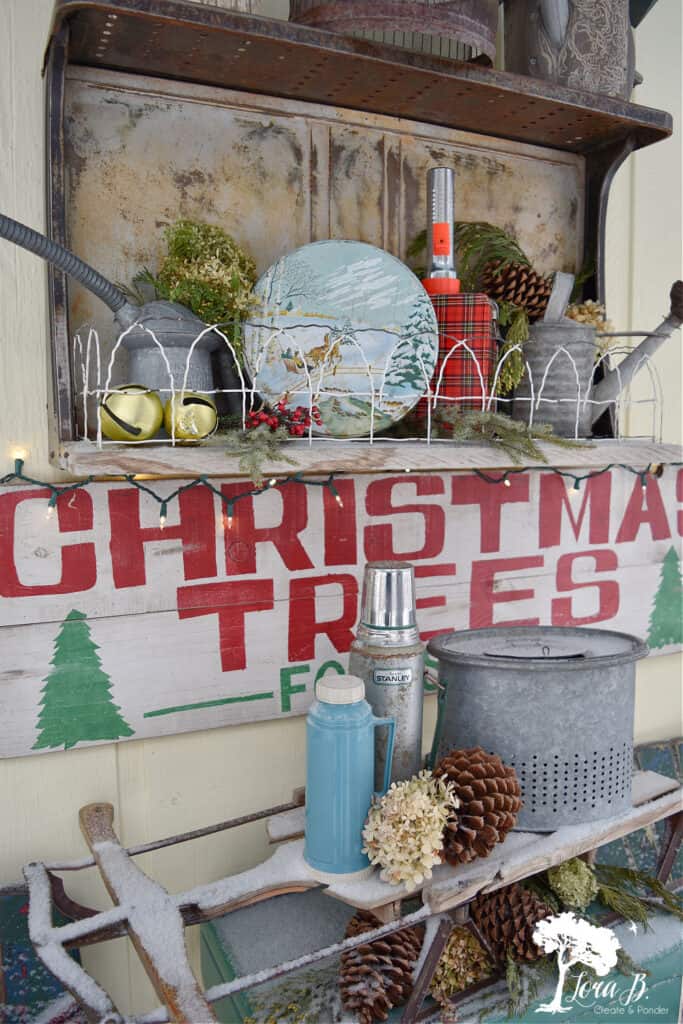 Add a Cupboard to Your Porch for Vintage Style
One of the best decisions I made this year was putting this aqua painted cupboard on the porch instead of selling it. It gives me a whole new canvas to decorate outside and it grounds the porch with it's large size. For Christmas, I filled it with enamelware with red, green, and black accents and old green pop bottles. Then I stuffed it with greenery scraps and pinecones. Such a fun backdrop to this little winter seating area.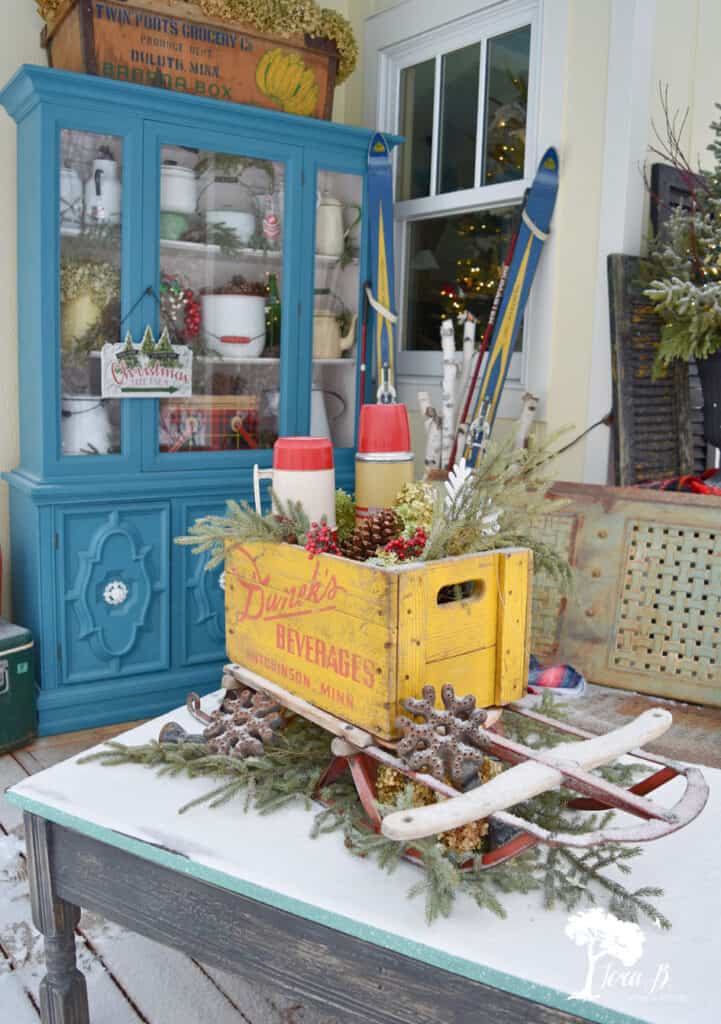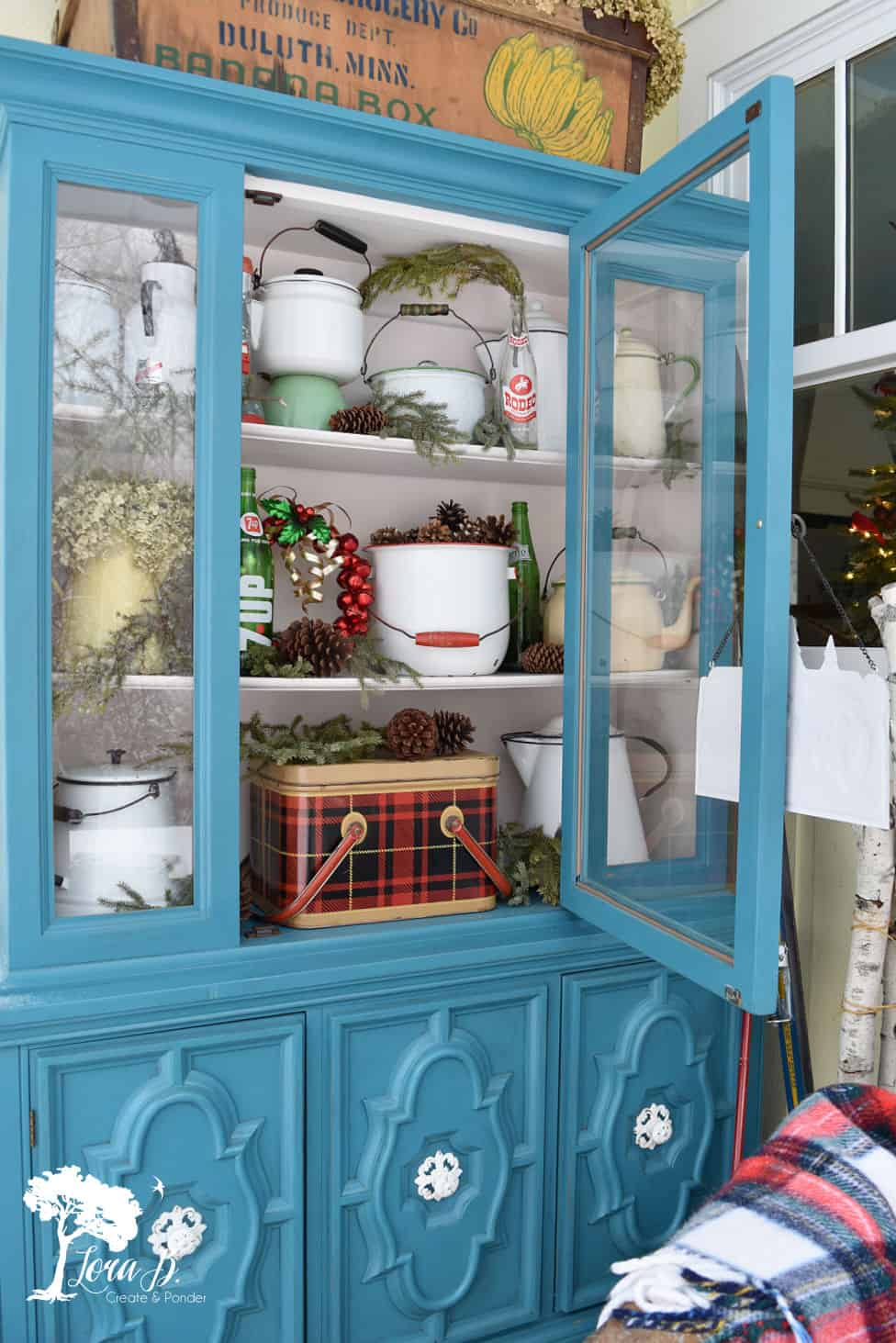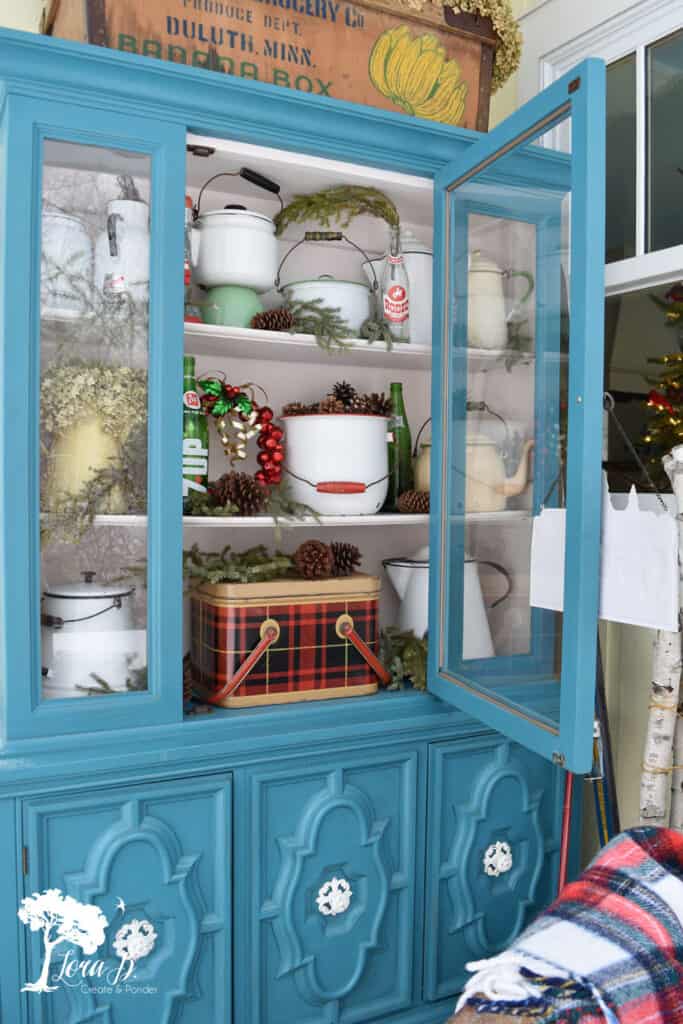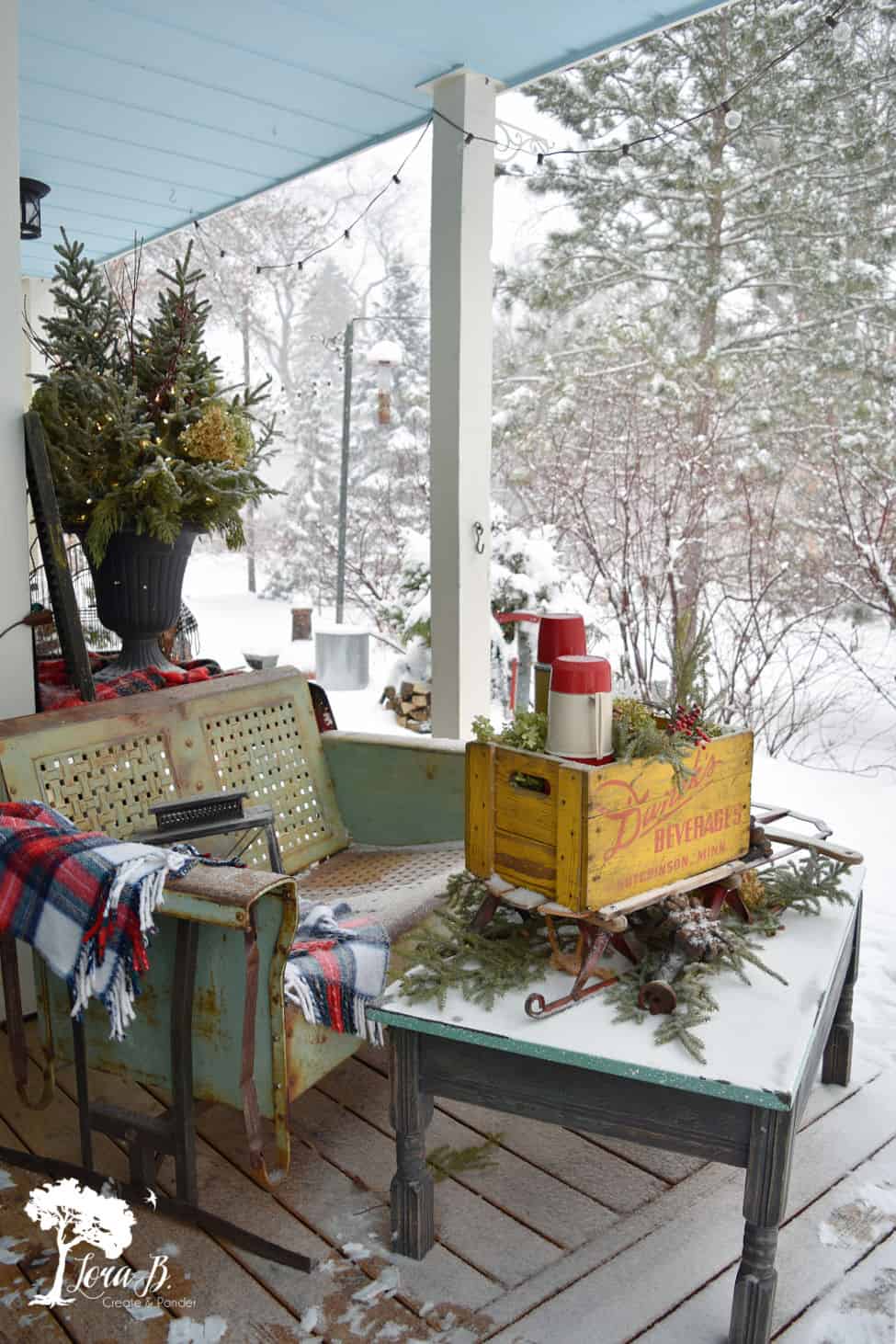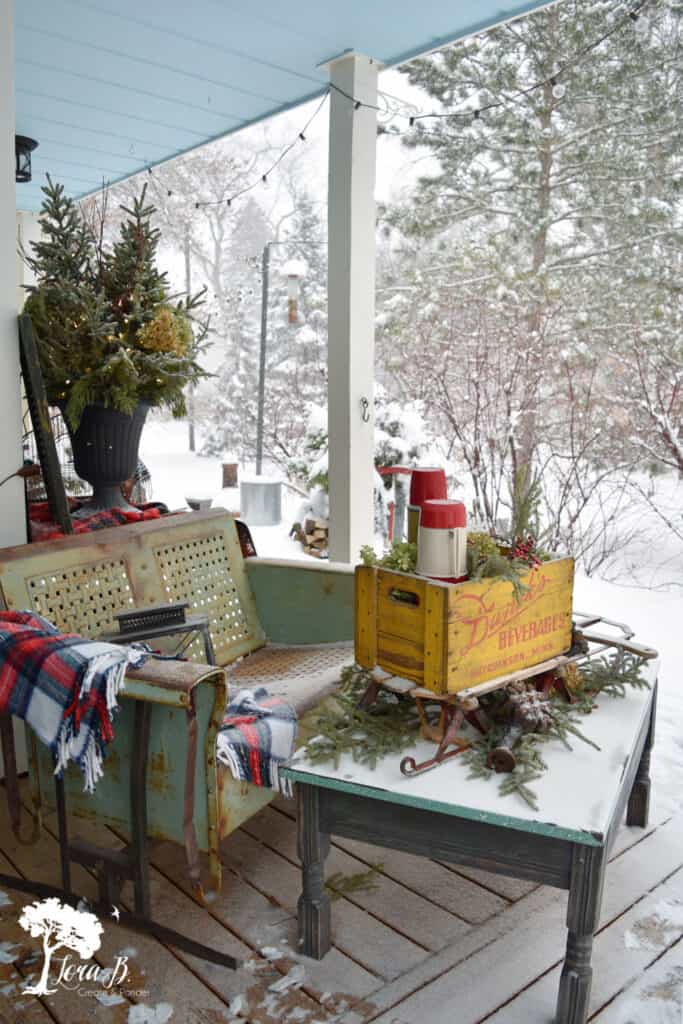 Isn't it fun to decorate outside? It can be a whole other canvas to enjoy your vintage finds. Add some greenery, pinecones and a few thrifted scarves and blankets and you're all set! A dusting of snow is the final touch:)
For more Christmas Ideas and Inspiration, see HERE for a roundup of ideas!
Hope A Christmas Porch with Vintage Junk Style inspired you! If you enjoyed your visit, make sure to become an Insider to keep the ideas flowing!
Pin and Share!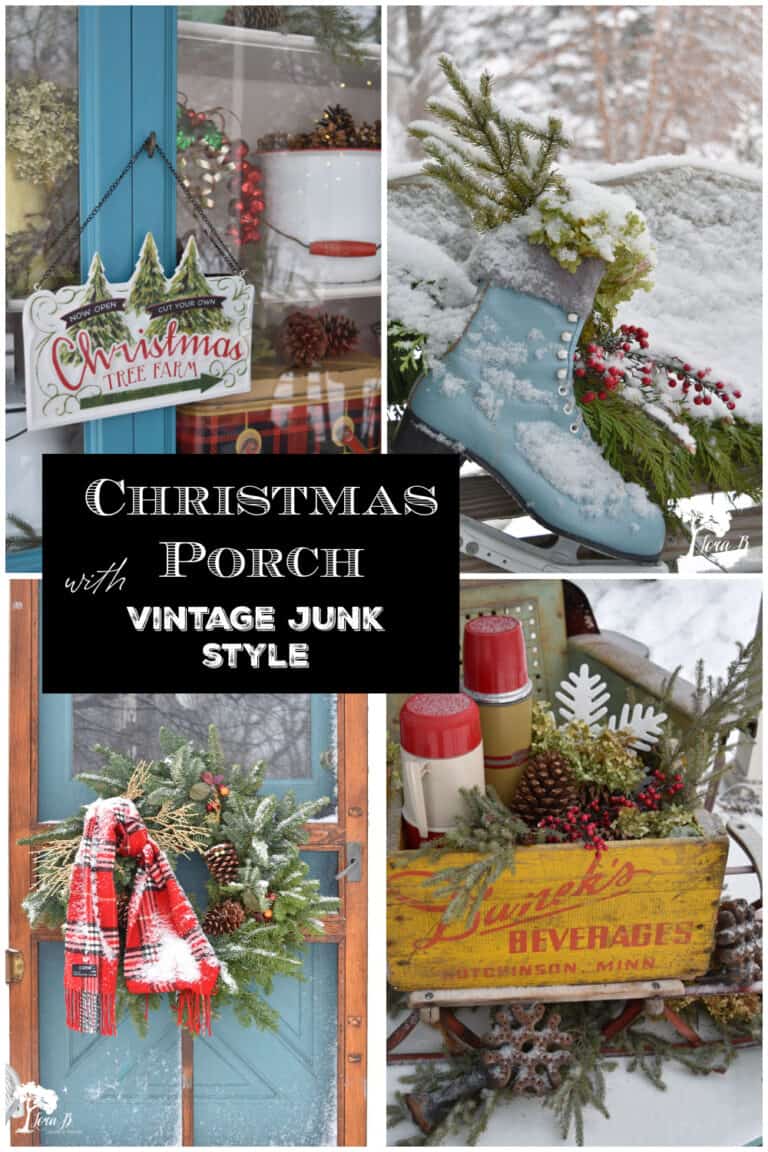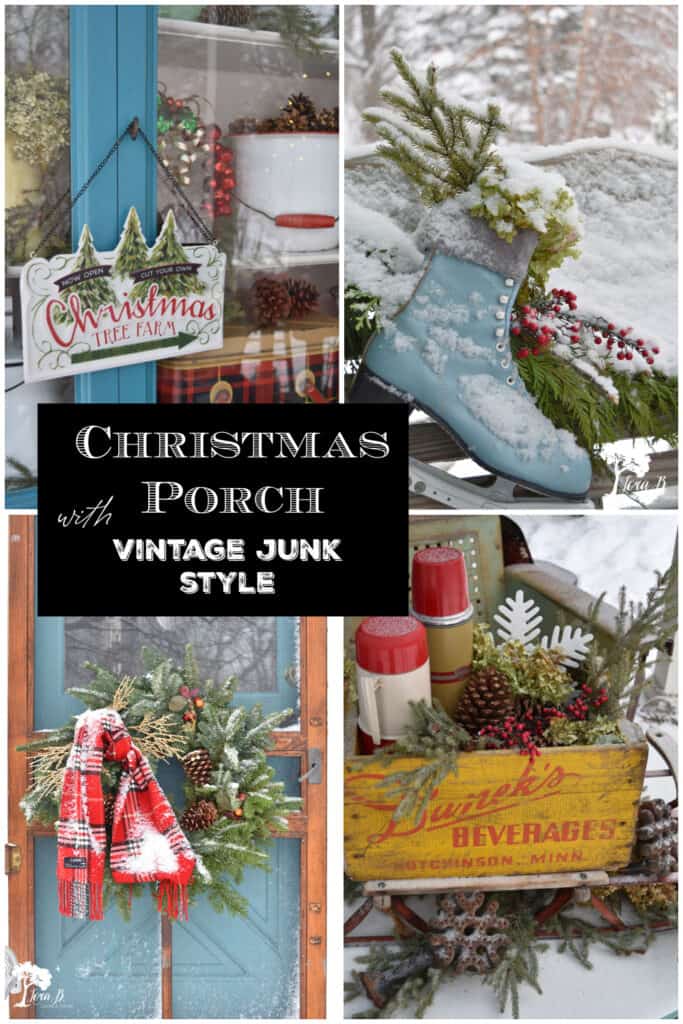 Sharing at these lovely parties: